Delicious steamed buns to try in Montreal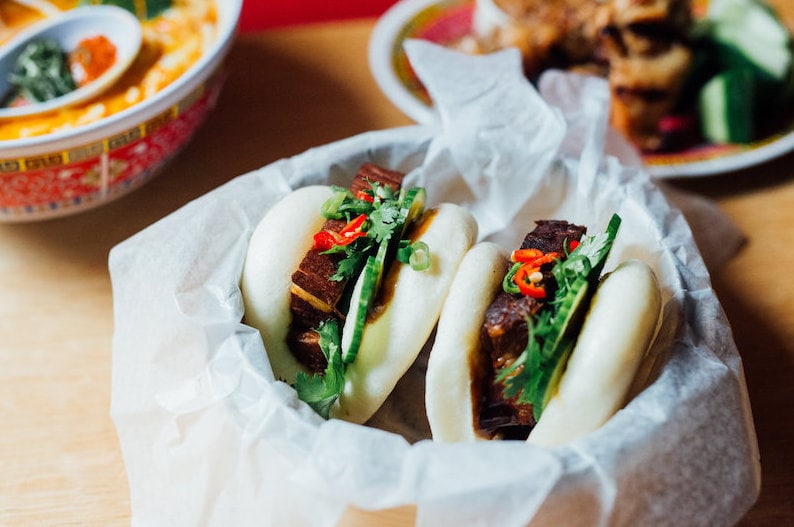 Also known as Bao, steamed buns are a very popular street food throughout Asia, and they are continually gaining in popularity across North America (and Montreal!), thanks in part to famous American chef David Chang.
Considered the "Chinese burger", these brioche buns are usually round and smooth. Like burgers, steamed buns are eaten fairly quickly, either as an appetizer or as a main course in counter-style restaurants. Either way, this is satisfying comfort food and a real delight!
Basically, the buns are milk buns that are prepared the day before and steamed. Flour, water and yeast are usually required to prepare the dough. They must be left to rest for several hours in the heat and are quite delicate to prepare. Steaming baskets or steam ovens are used for baking. Steamed buns can be stuffed in any way you like, however, bun varieties and recipes vary depending on the place of origin. Classic steamed buns are often made with pork, but they can be made with all kinds of ingredients: tofu, shrimp, crab, fried chicken, etc, with many condiments and toppings to taste. Each of the addresses on this list offers a unique version to enjoy. 
Want to try other delicious Asian sandwiches? Check out our list of the best banh mi!
HeHere is our list of addresses where to find good steamed buns in Montreal: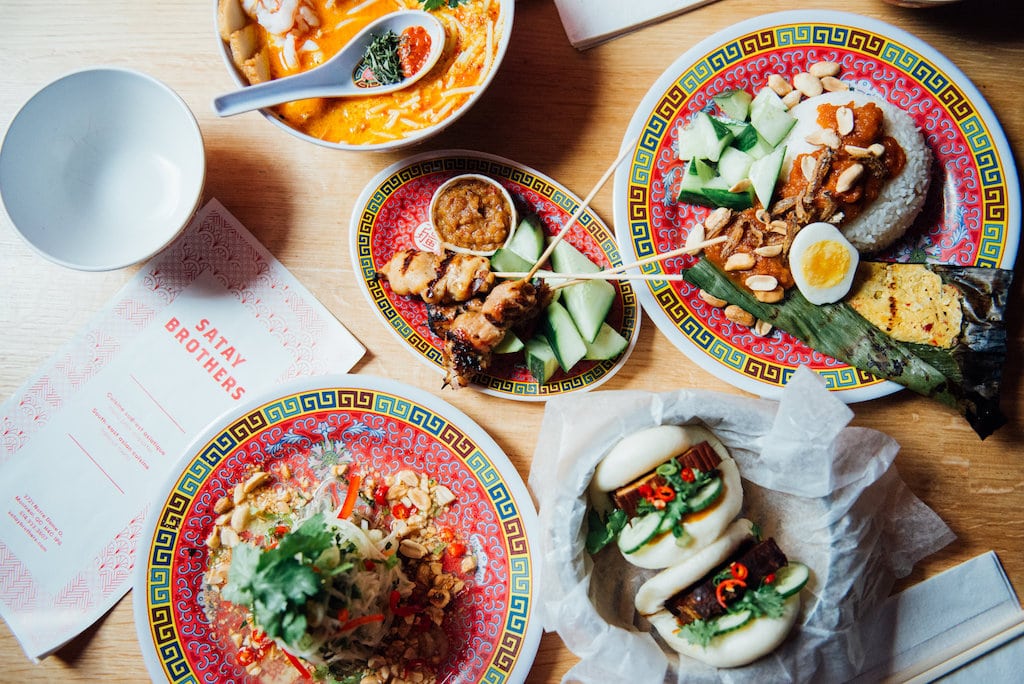 Satay Brothers is the delicious food that owners Alex and Mat grew up with; tasty South Asian cuisine. Offering a whirlwind of flavours on every plate, the Winnicki brothers have been an undisputed success since their opening in 2011. After opening a small, unpretentious stand at the Atwater Market that drew crowds, they opened a restaurant on Notre-Dame Street West that offers some of the best steamed buns in town. The friendly atmosphere and welcoming staff are a plus. Satay Brothers' buns are made with wheat flour and stuffed with braised pork belly, cilantro, cucumber, hoisin and green onions. Whether eaten at the small market stand or in the restaurant, the experience is sure to be a pleasant one.
3721 Rue Notre-Dame Ouest
Montréal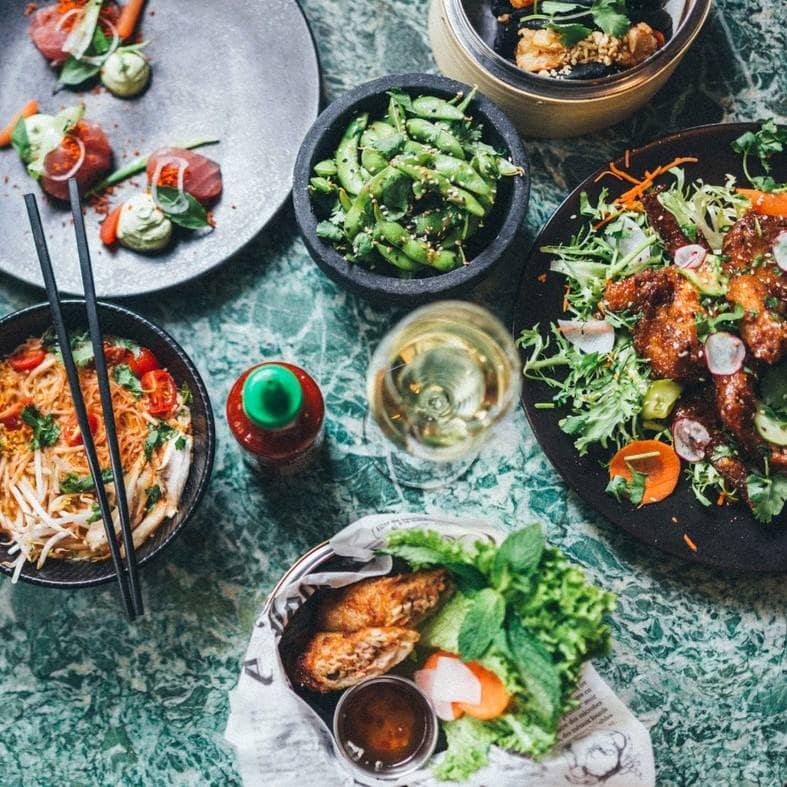 Hà restaurant is at the corner of Avenue Mont-Royal and Jeanne-Mance. The restaurant has one of the most lovely terraces in Montreal, and is also located right in front of the beautiful Jeanne-Mance park. You can enjoy your order on site, or take it to go to enjoy in the park. Here, young chef Ross Louangsignotha prepares steamed squid ink buns stuffed with either cod accras, crispy pickled vegetables and herbs or with crispy shrimp, pickled vegetables and herbs. Both versions are delicious! We hope the house will also bring back their pork buns for the winter as these were also in our favourites.
243 Avenue du Mont-Royal Ouest
Montréal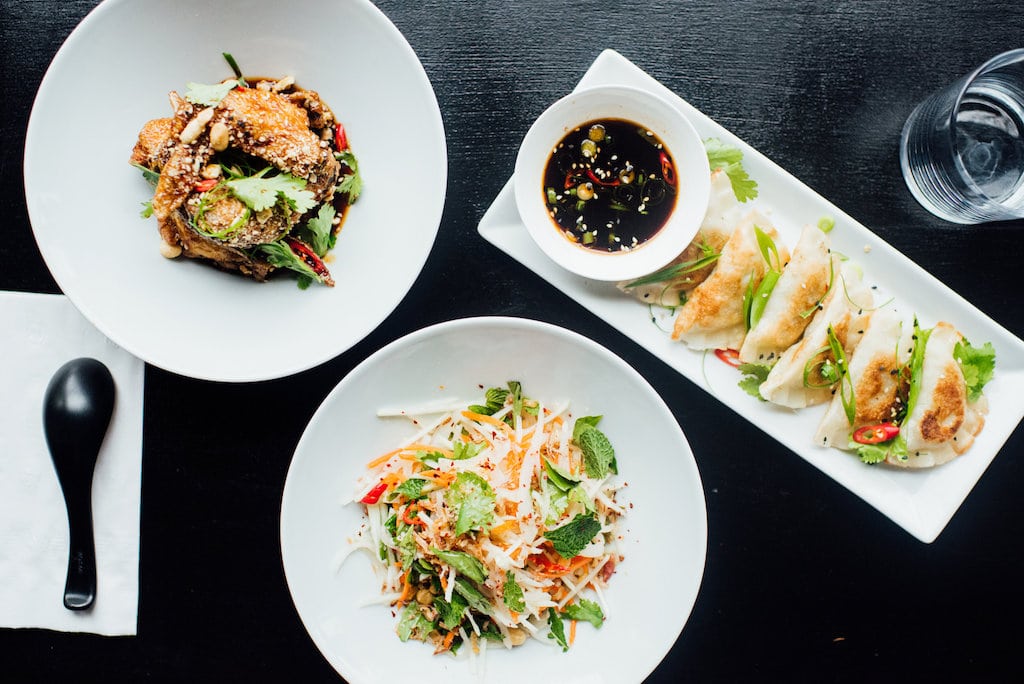 Cafeden is one of our favourite restaurants in town. They offer a delicious Vietnamese menu in a minimalist space, right in the heart of Little Italy. We come here for the papaya salad and the exceptional soy and honey chicken wings, but also for the house steamed buns! These are cooked in bamboo baskets and the restaurant offers two bun options: roasted pork, seared and a little crispy, topped with cucumbers, carrots, pickled daikon, roasted garlic and lime, nuoc mam and jalapeño dressing OR spicy beef, cooked in their Phó broth, then simmered in a fragrant spice blend, topped with the same garnishes as the pork bun.
6576 Boulevard Saint-Laurent
Montréal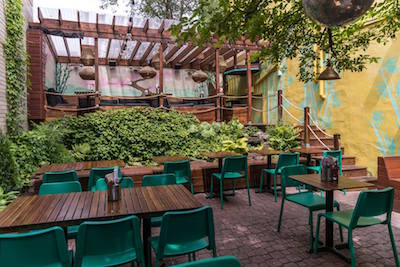 Grenade
Grenade is a brasserie located in the Village and offers a typical Asian menu. They have a gorgeous terrace, and inside, the atmosphere is subdued and warm. We love their dumplings, Vietnamese rolls, and of course their excellent steamed buns. Served with salmon, braised BBQ chicken and mushrooms, they are simply delicious. Highly recommend!
1603 Rue Ontario East
Montréal
See on map
3721 Rue Notre-Dame Ouest Montréal H4C 1P8
243 Avenue du Mont-Royal Ouest Montréal H2T 2T2
6576 Boulevard Saint-Laurent Montréal H2S 3C6
1603 Rue Ontario East Montréal H2L 1S5