Saint Sushi: Our Favourite Sushi Restaurant Opens New Westmount Location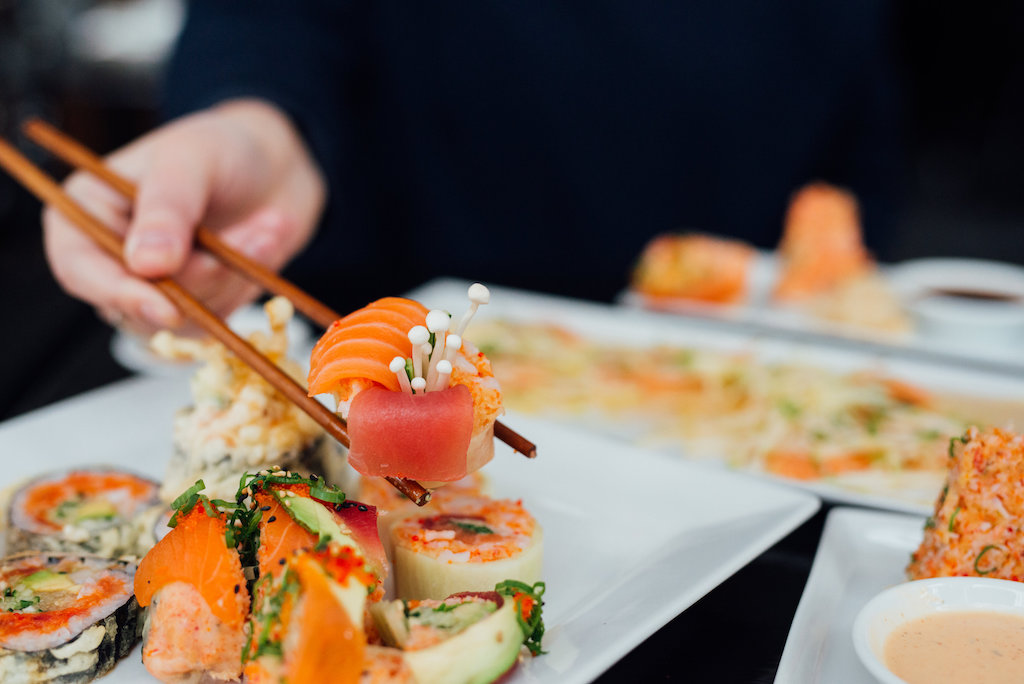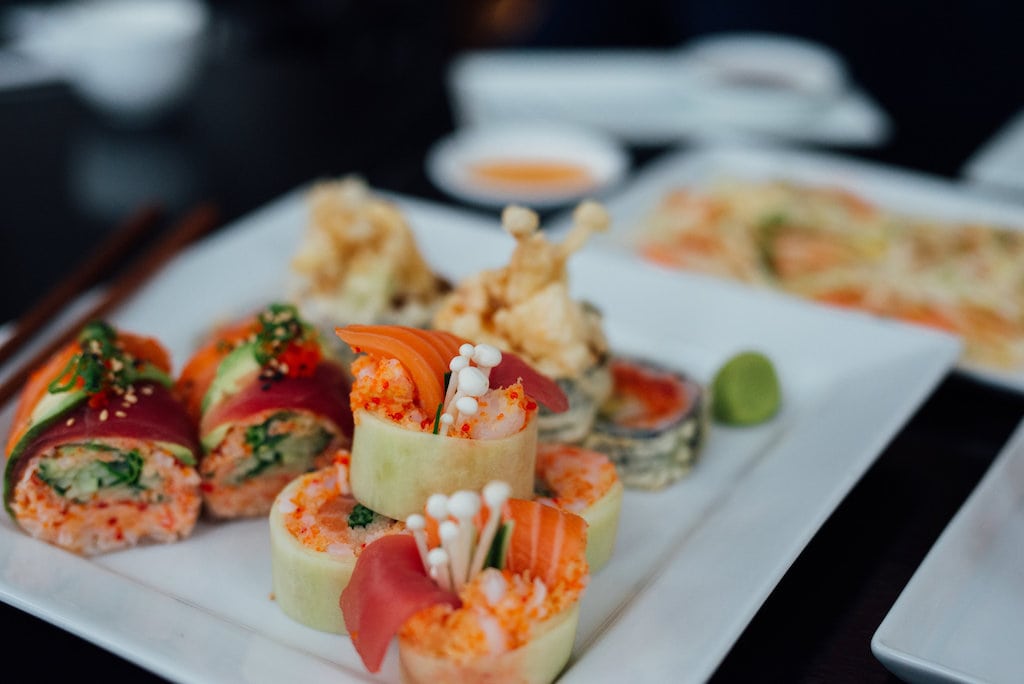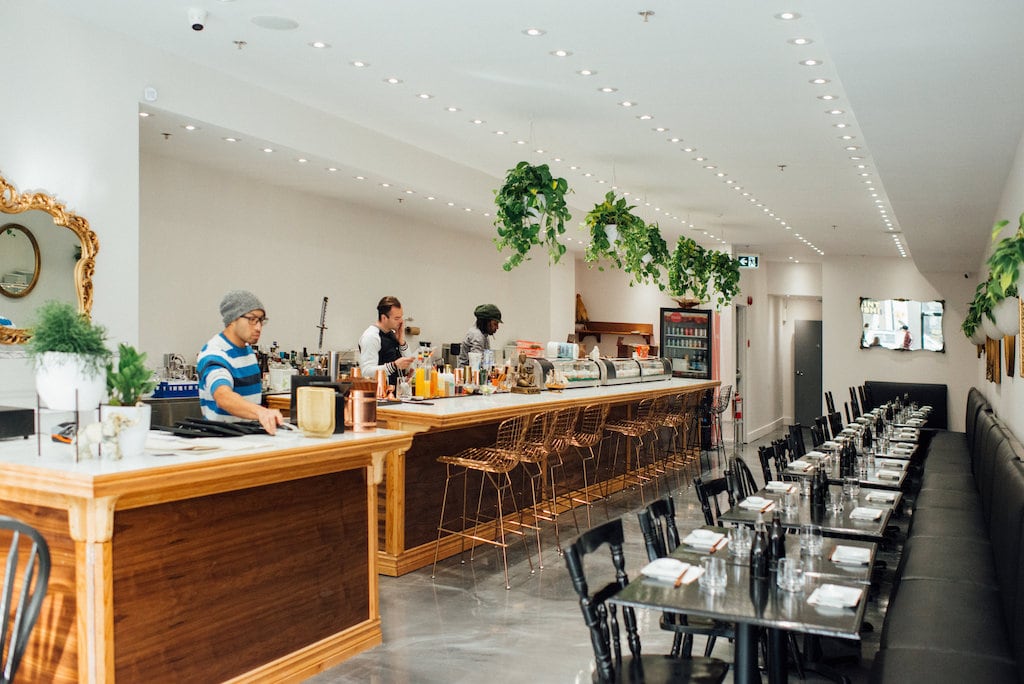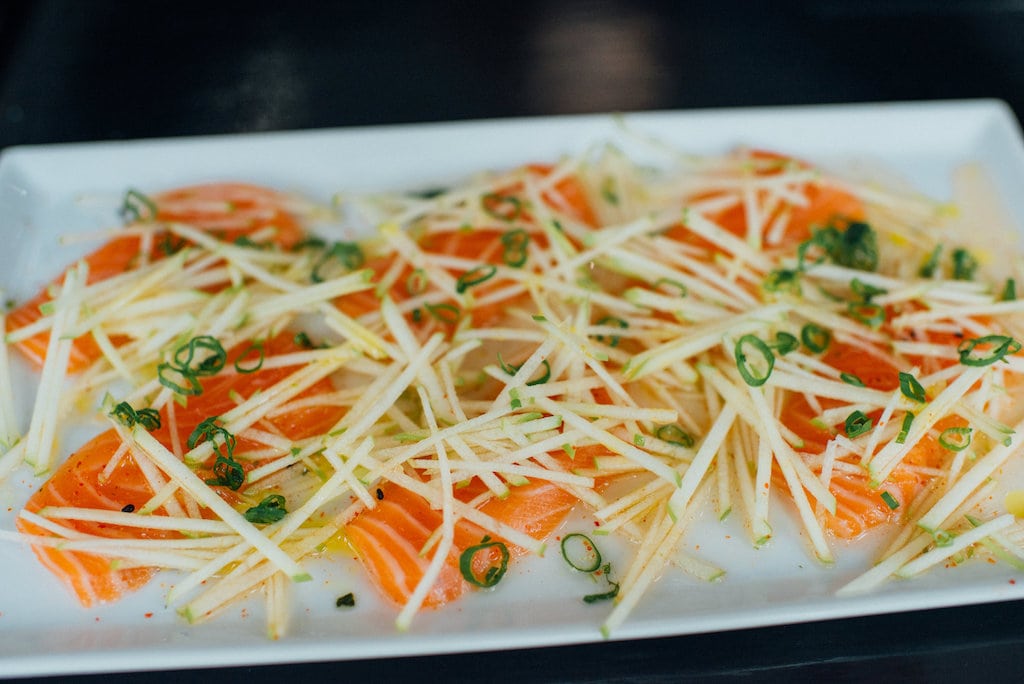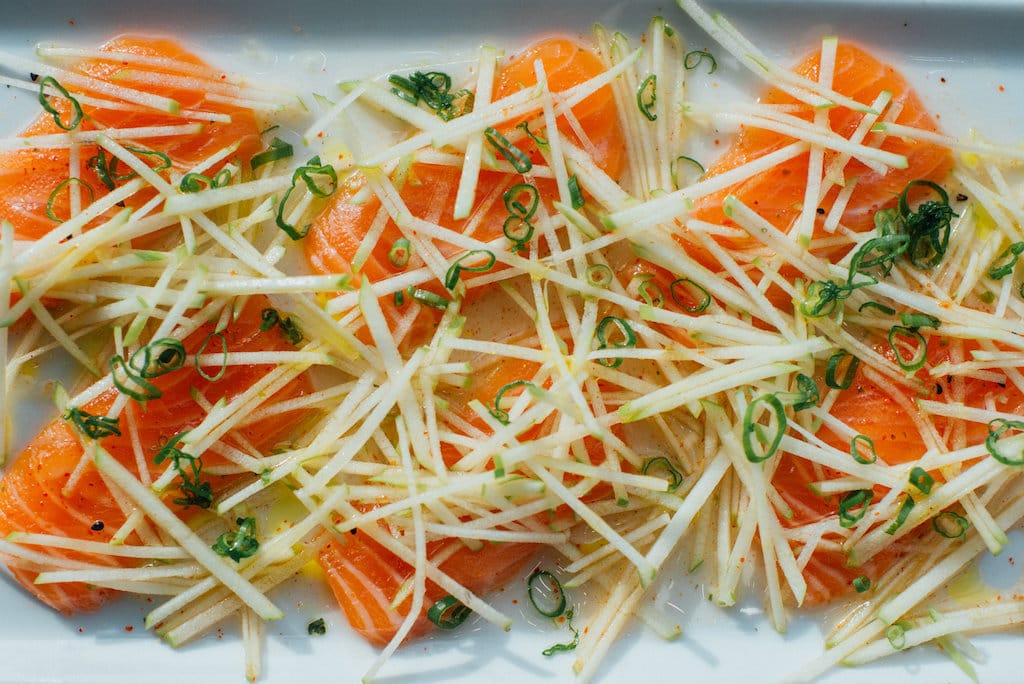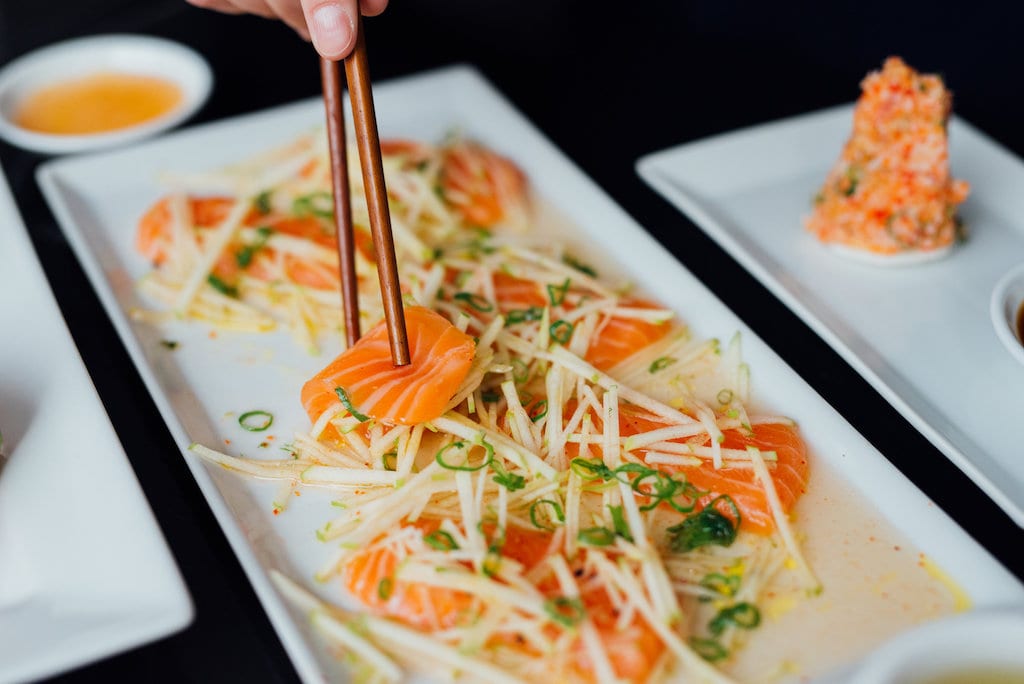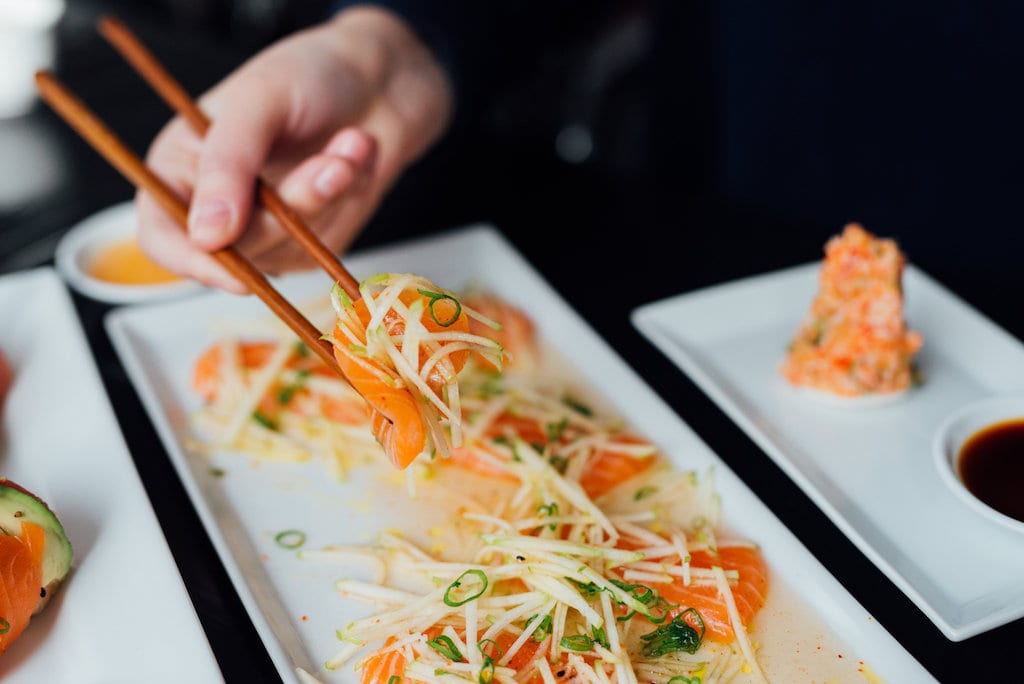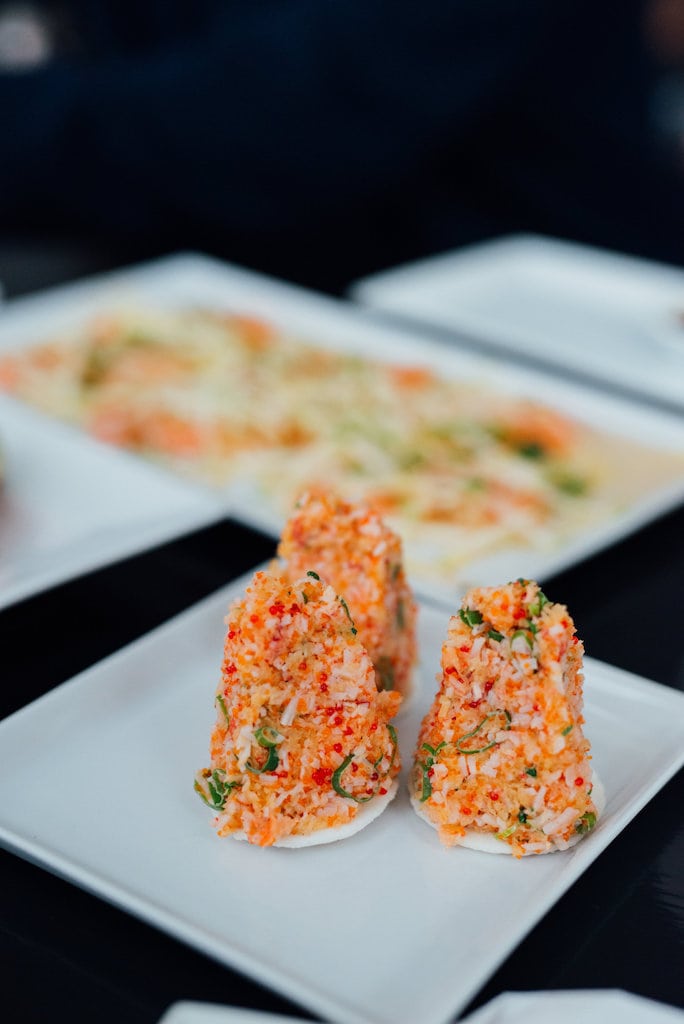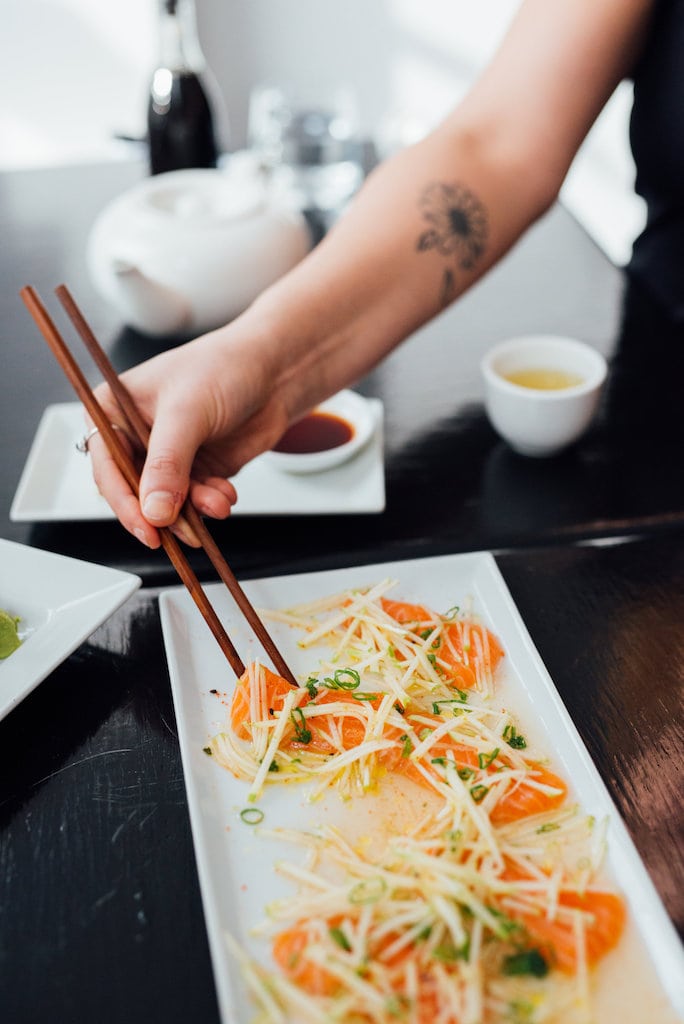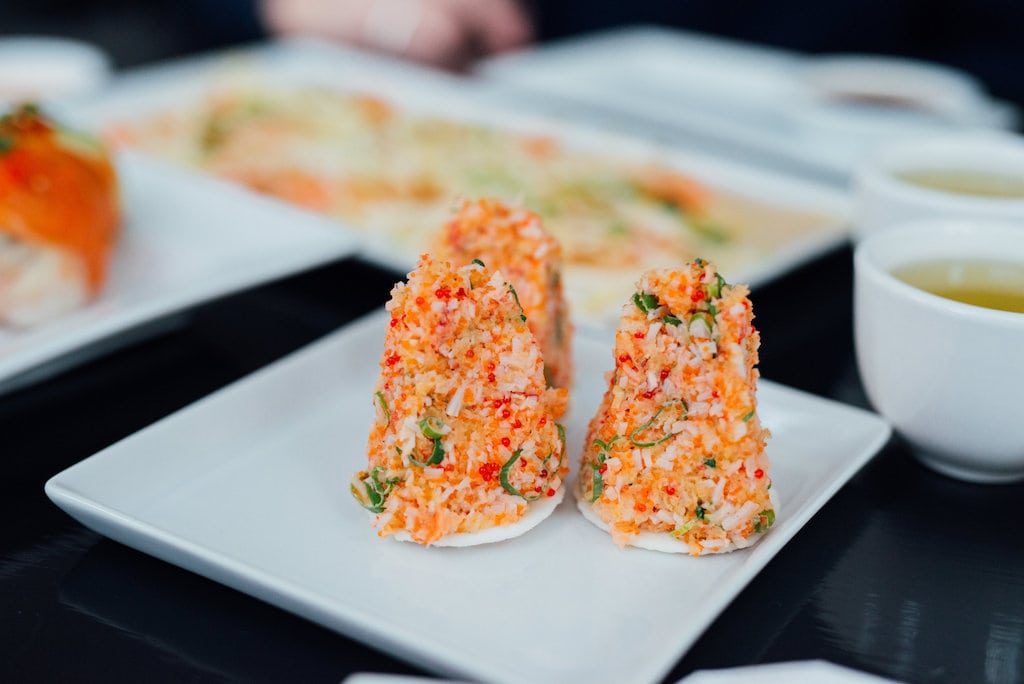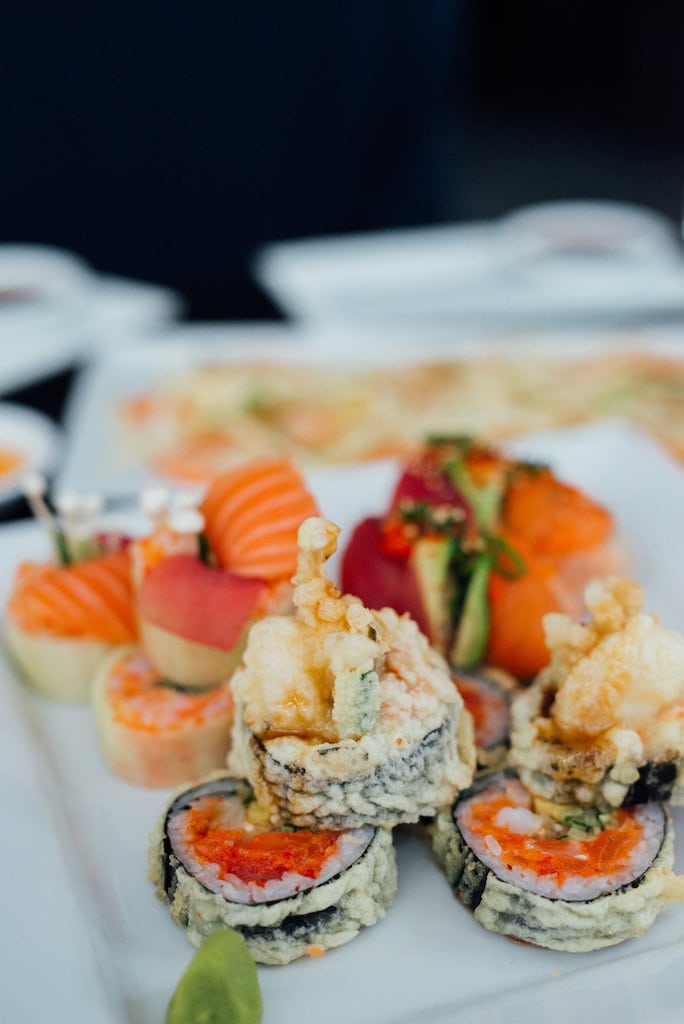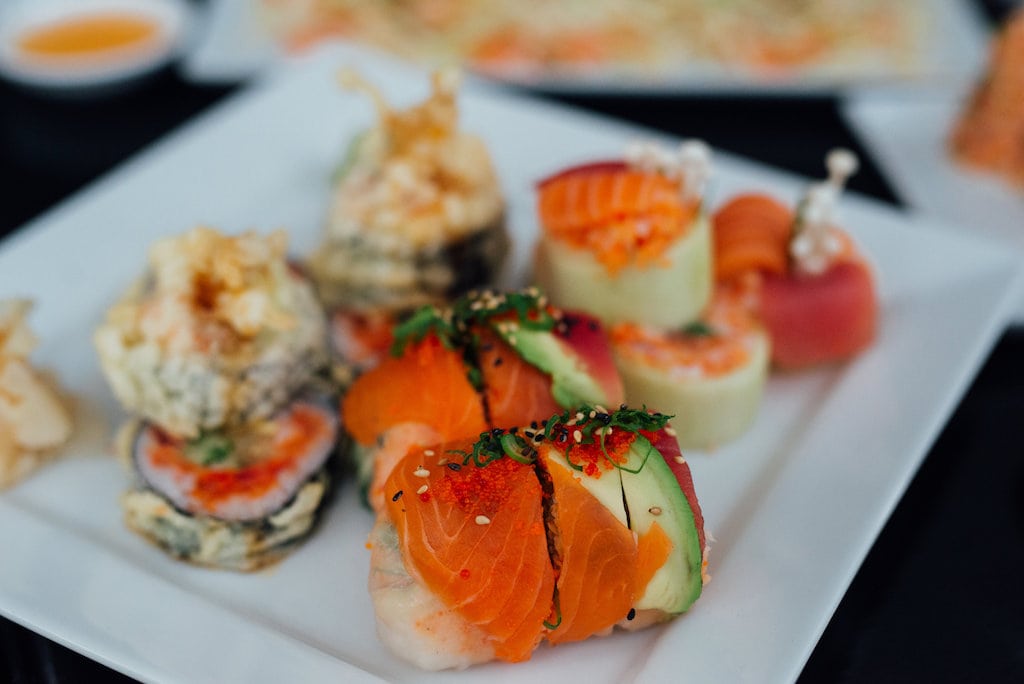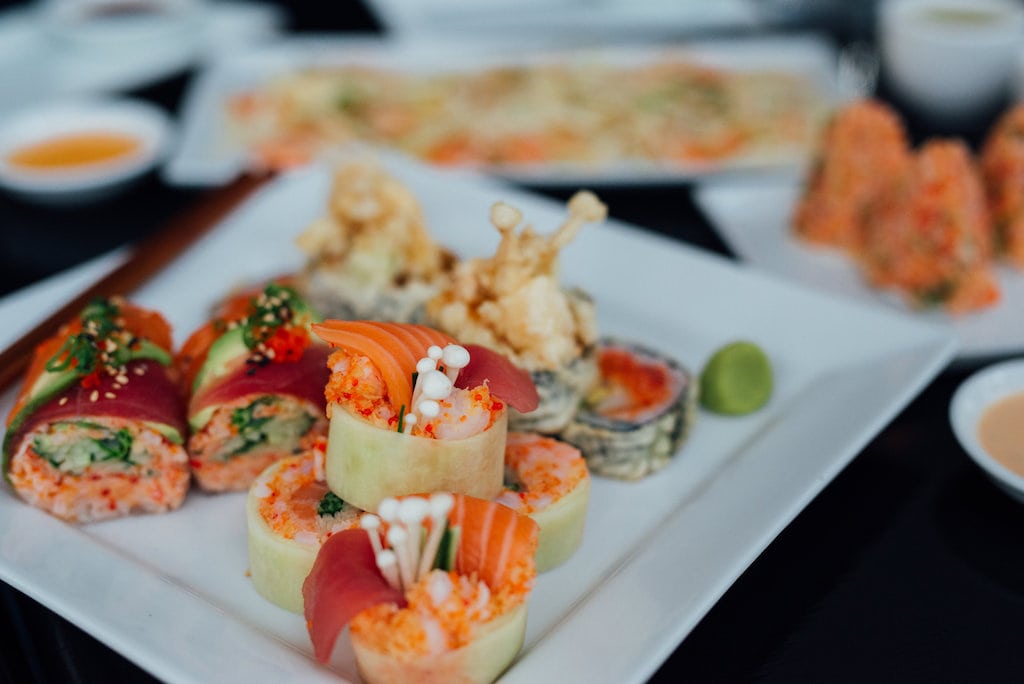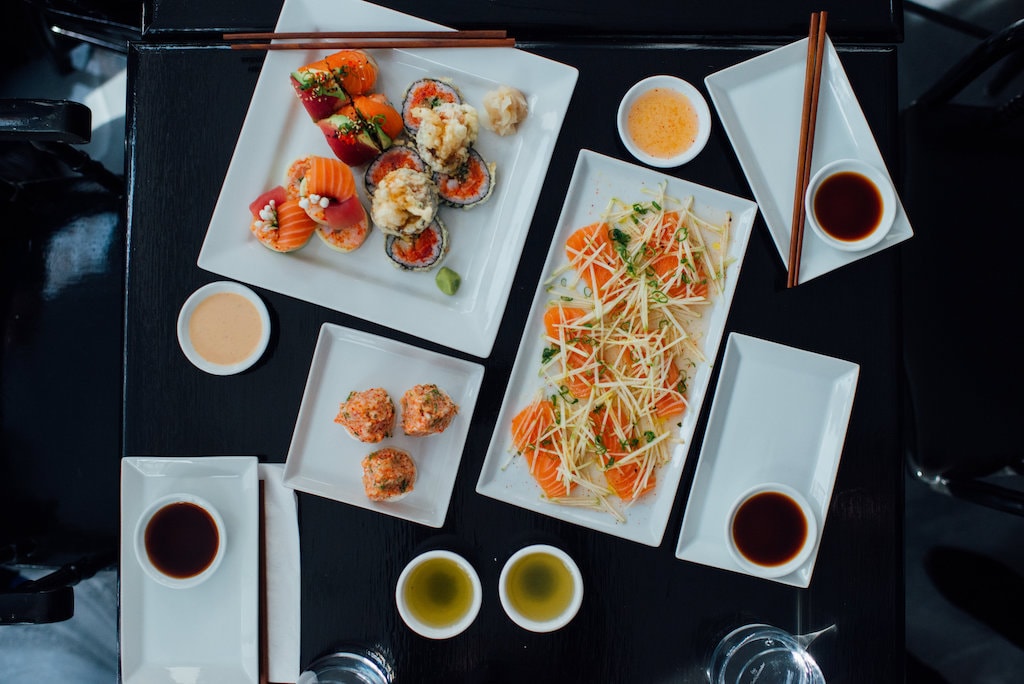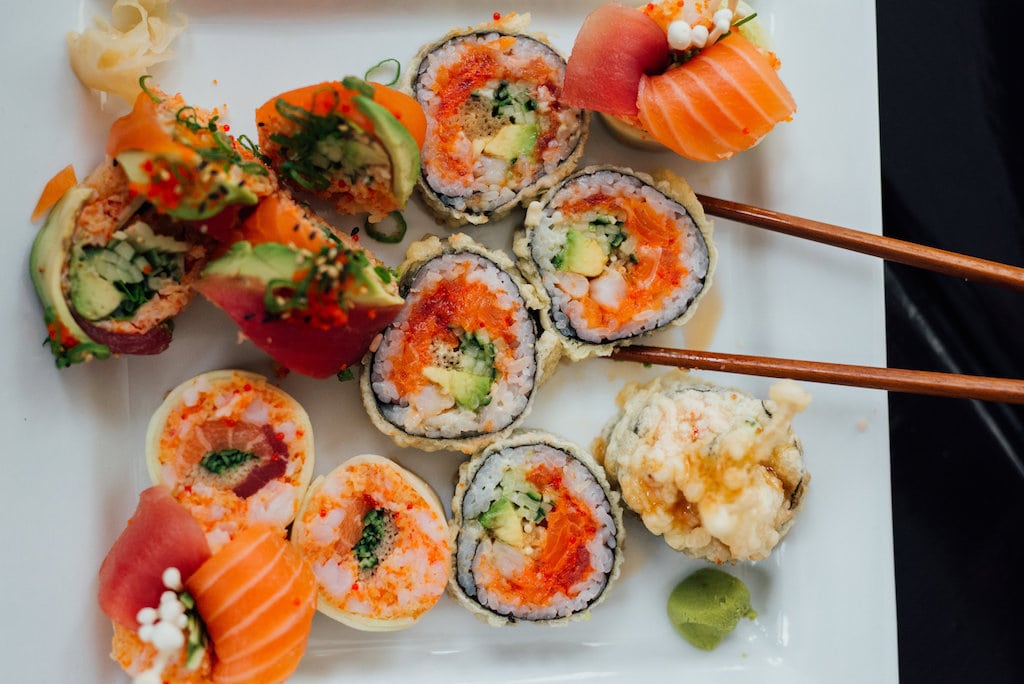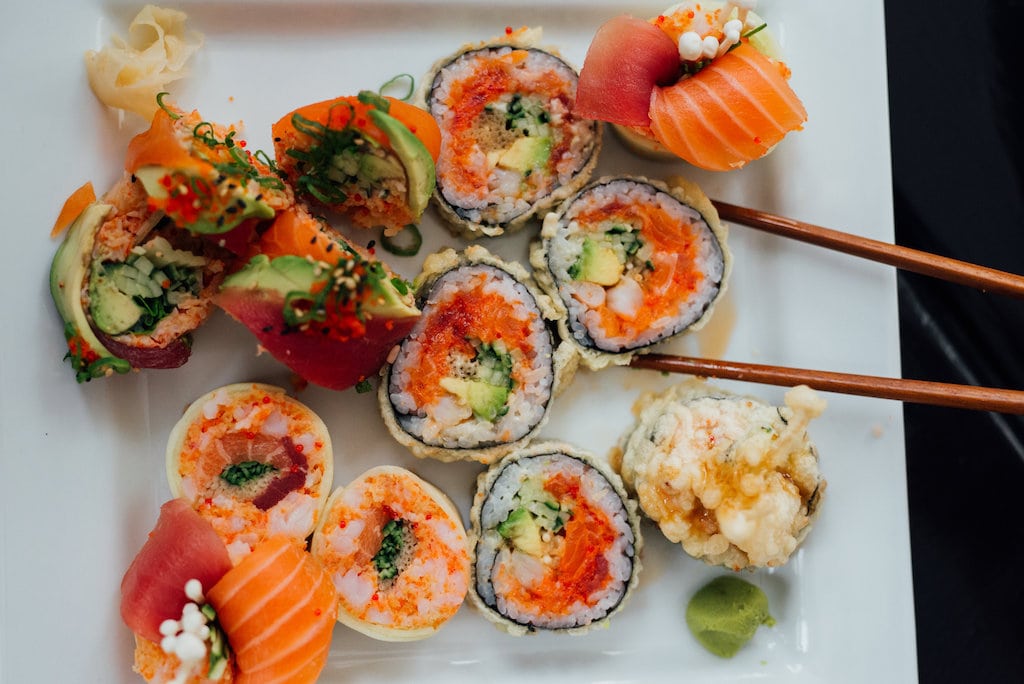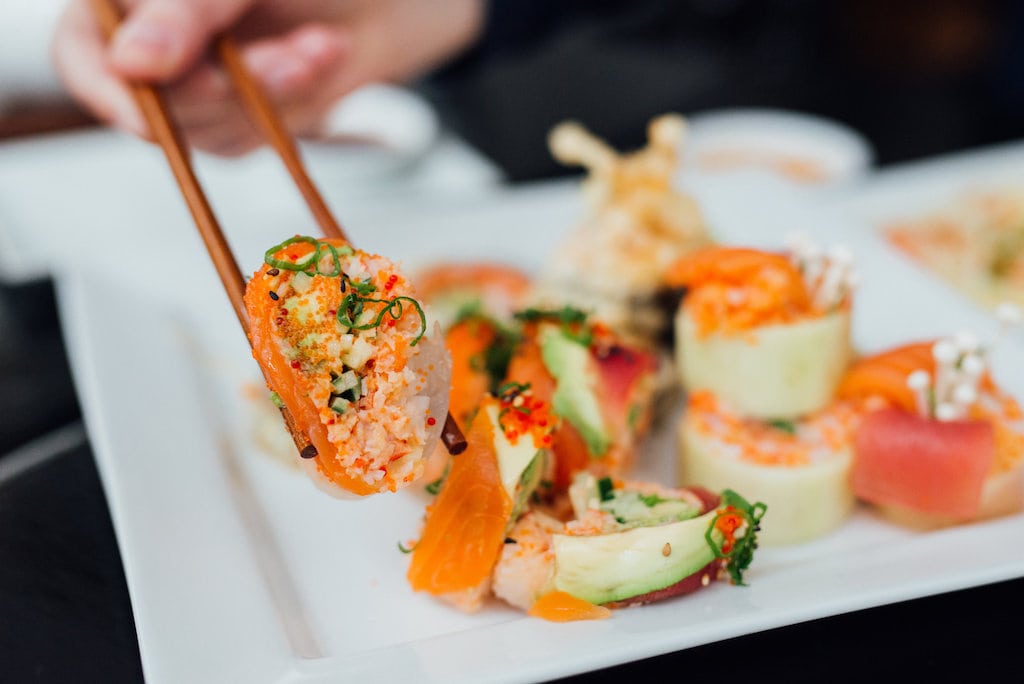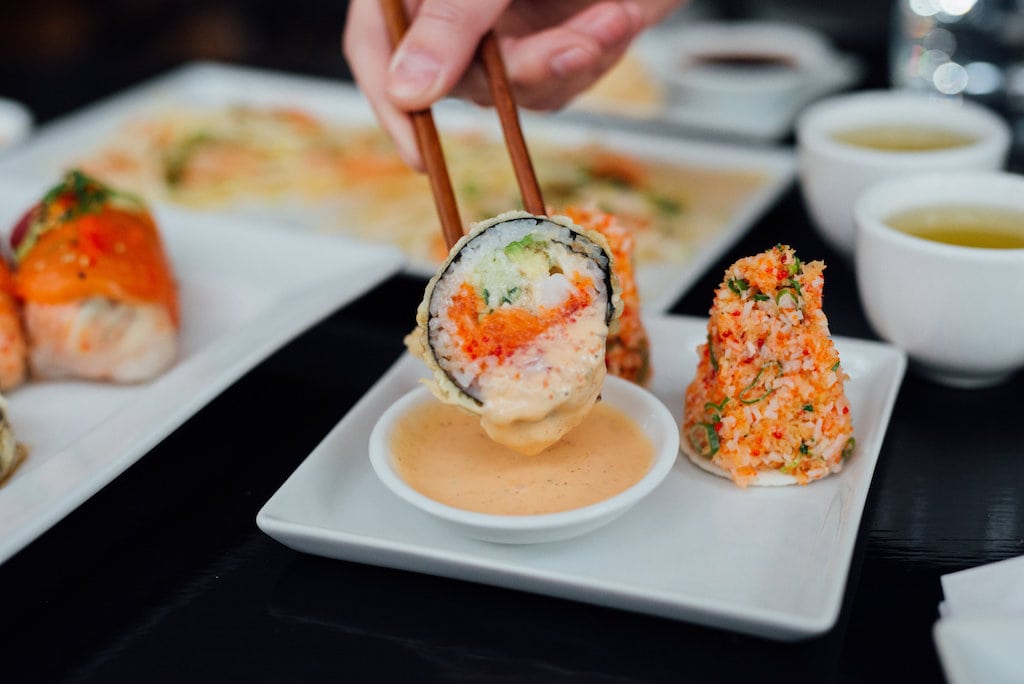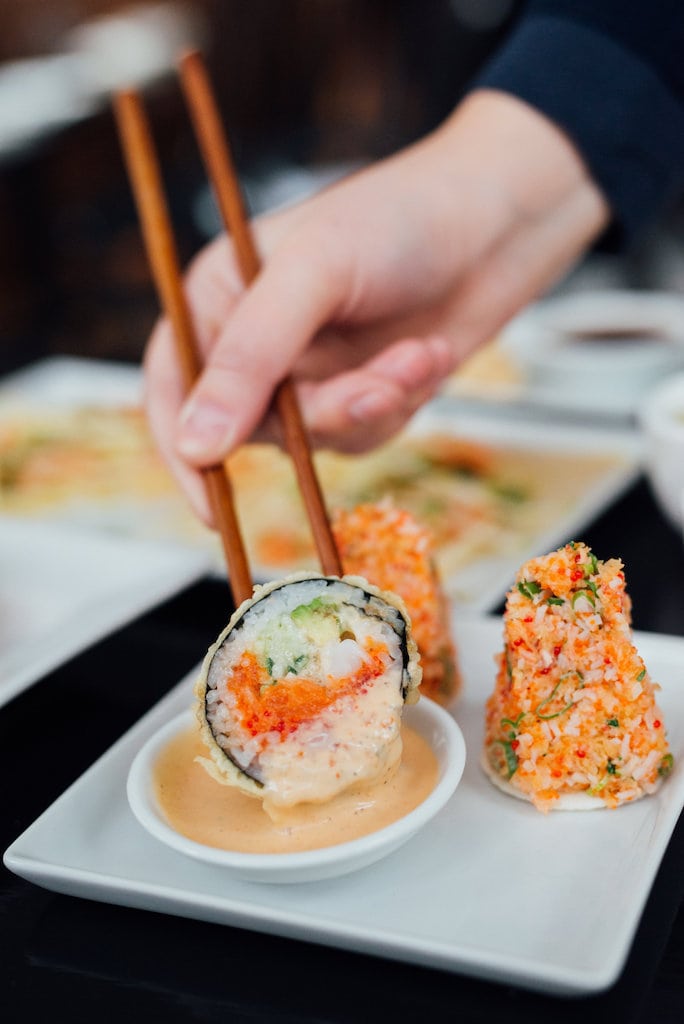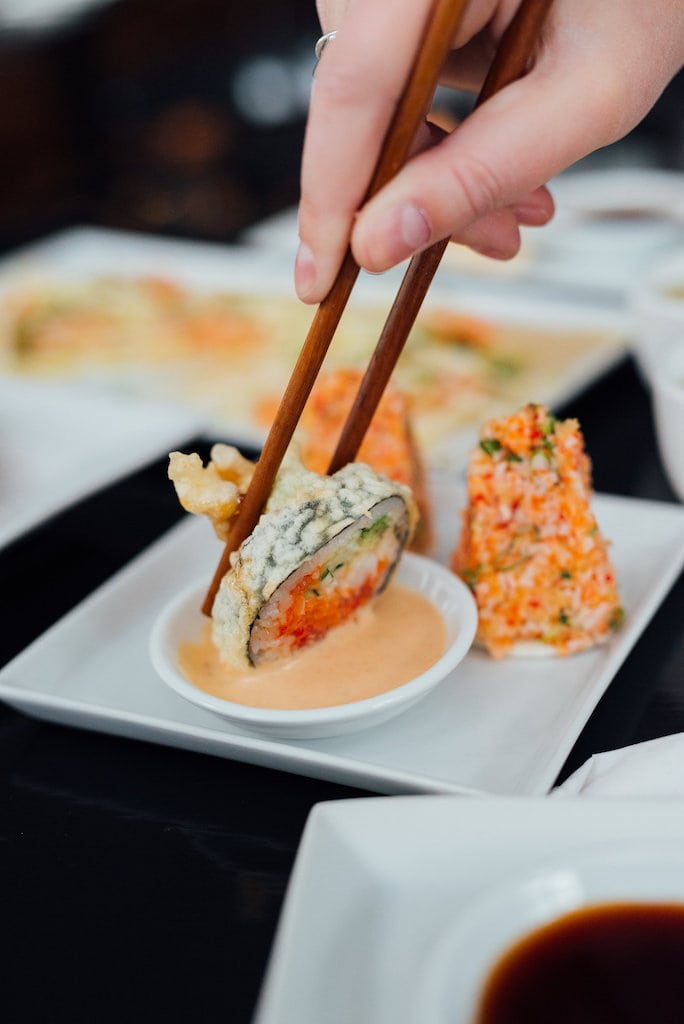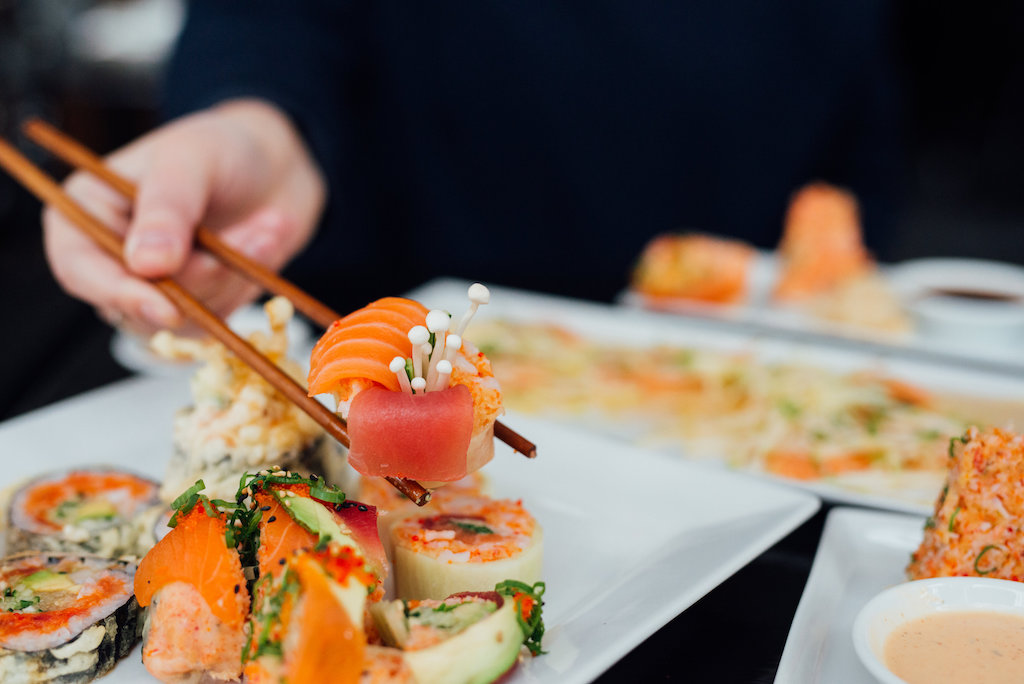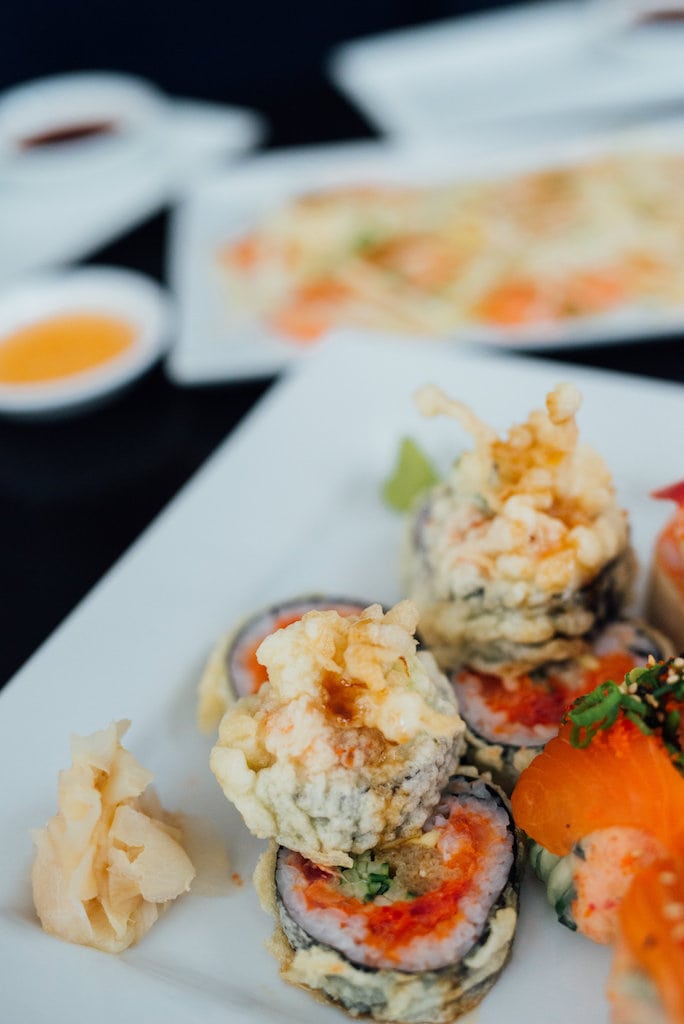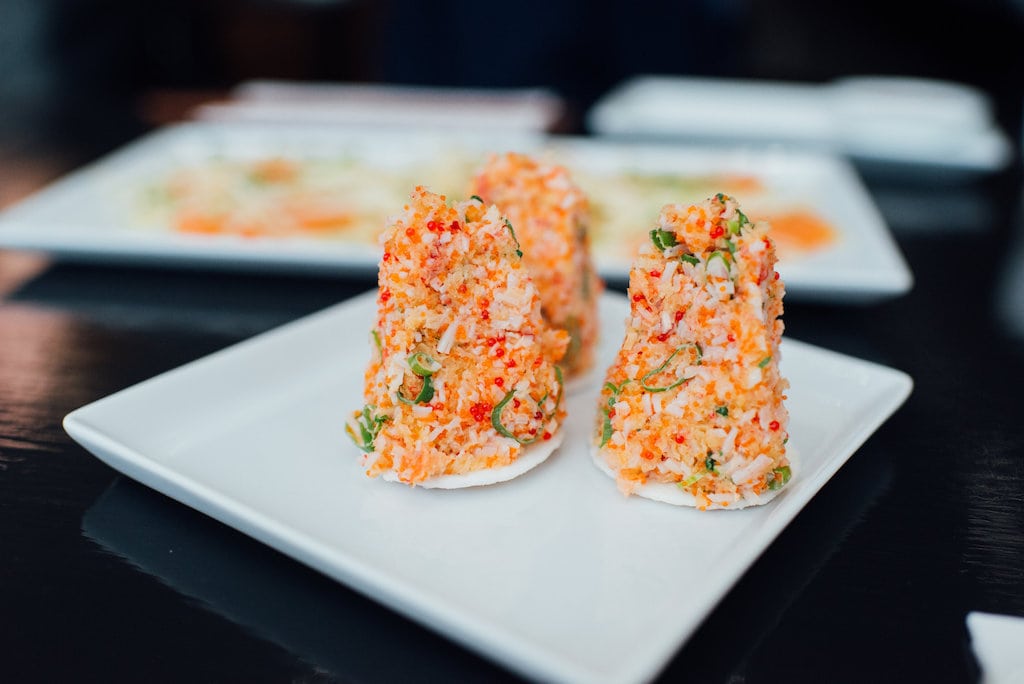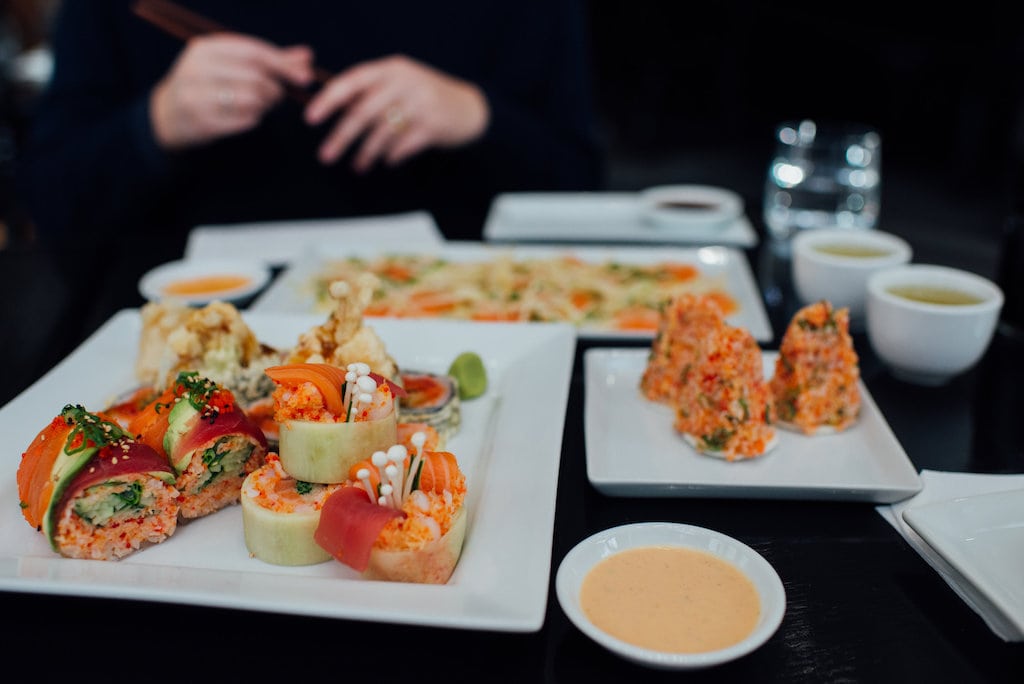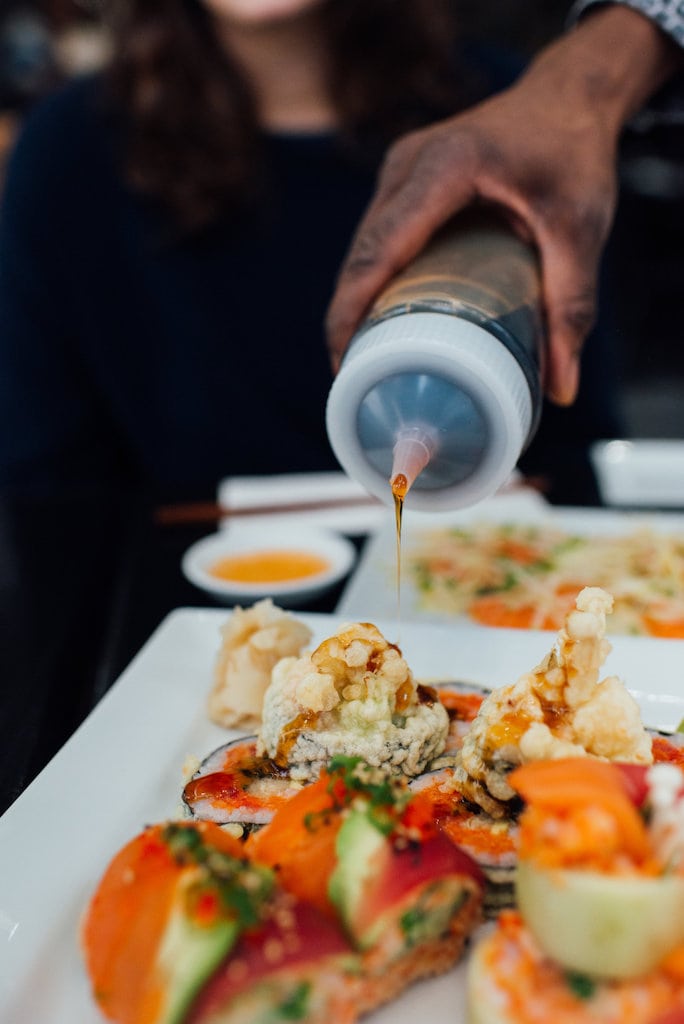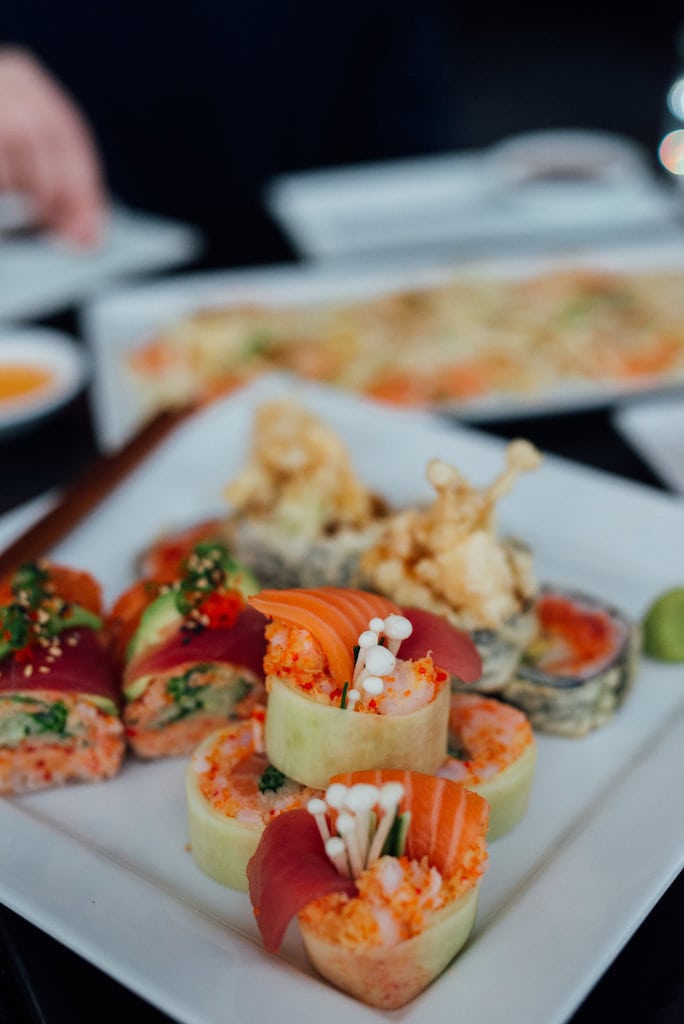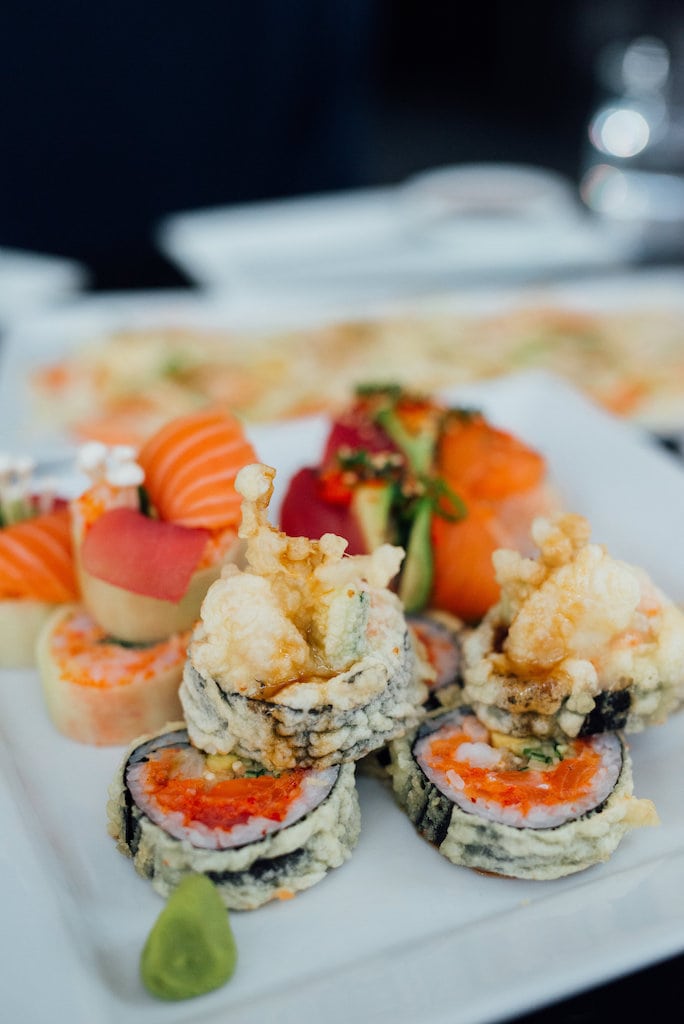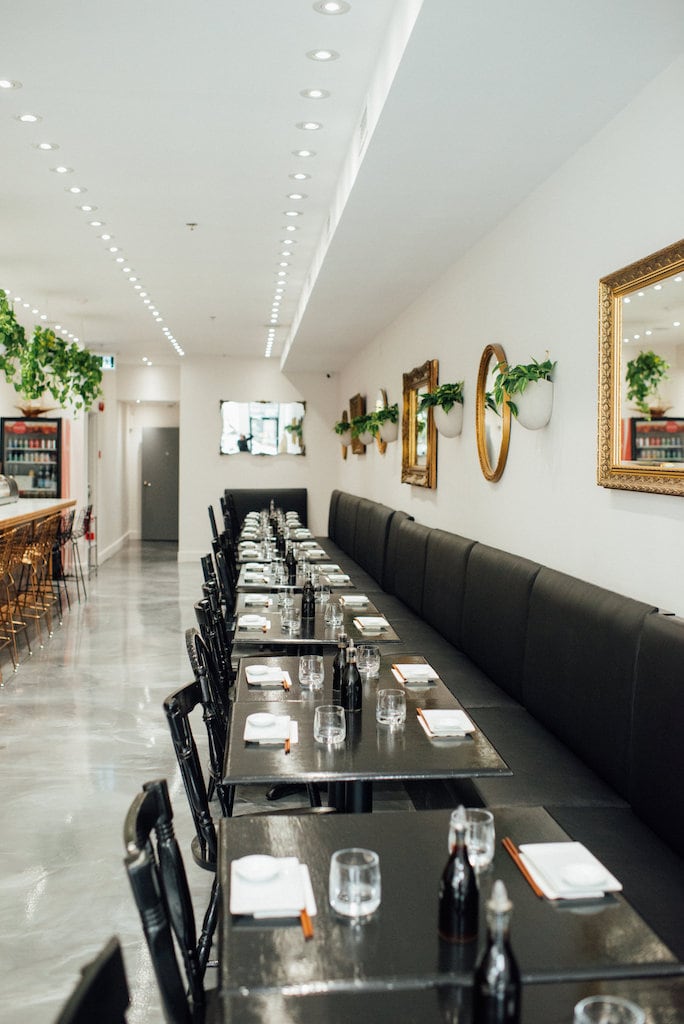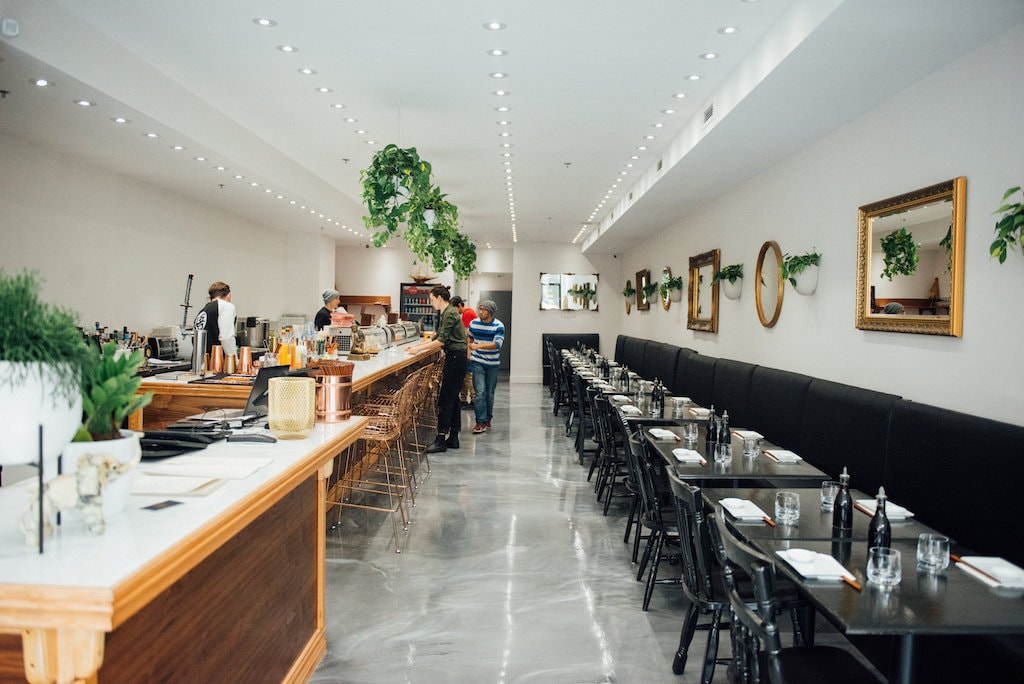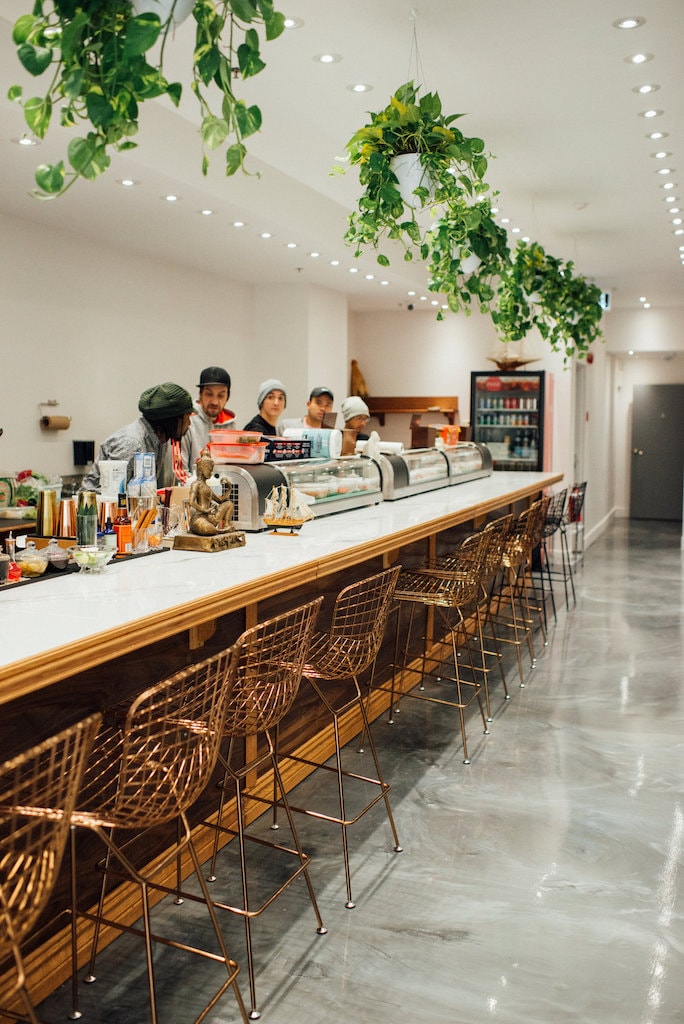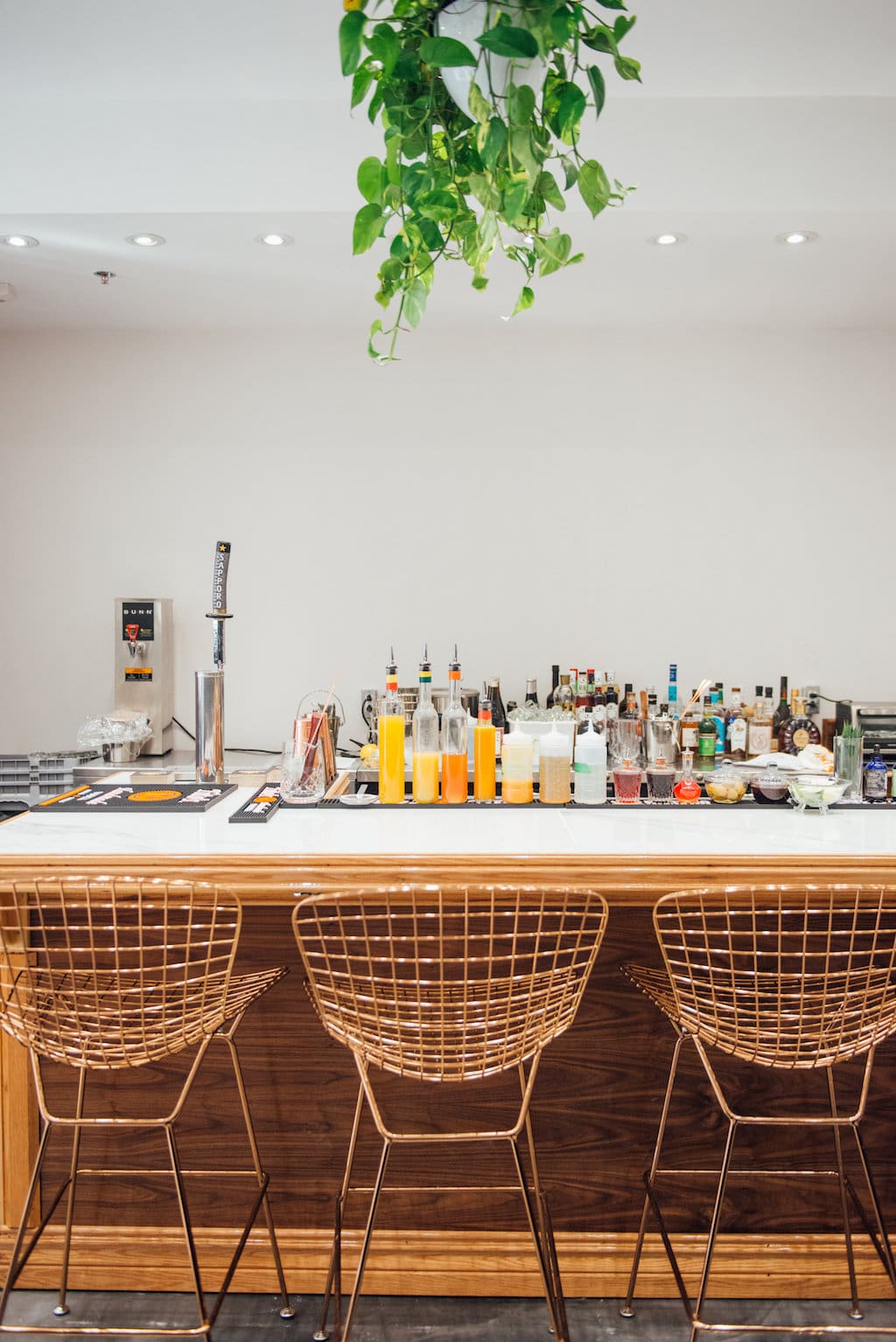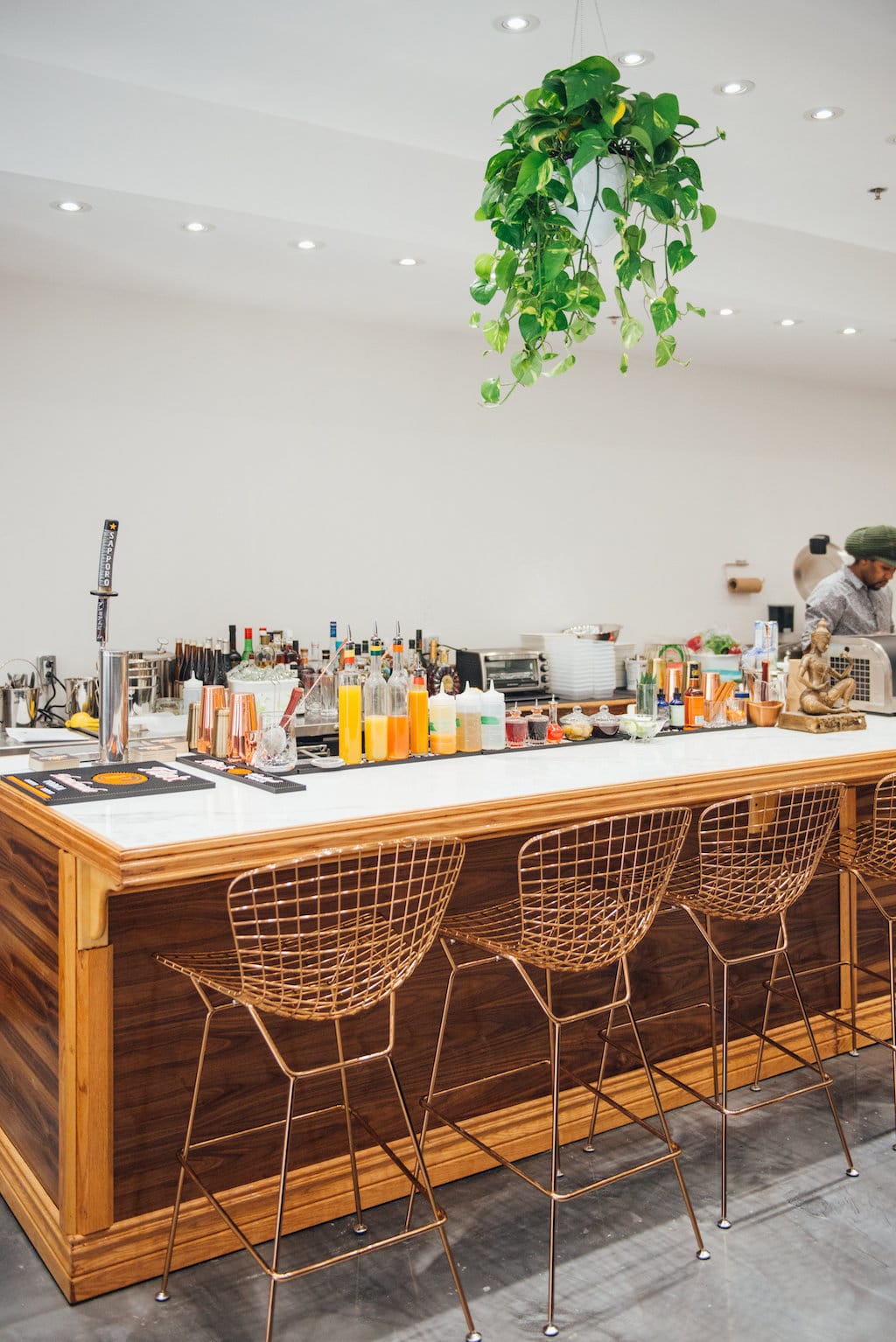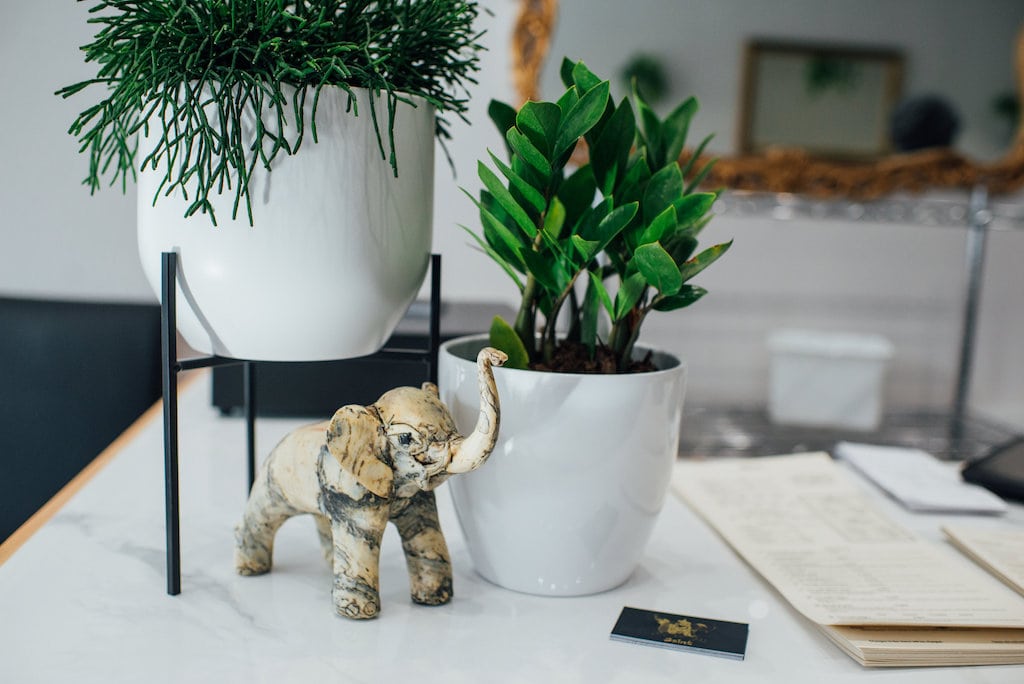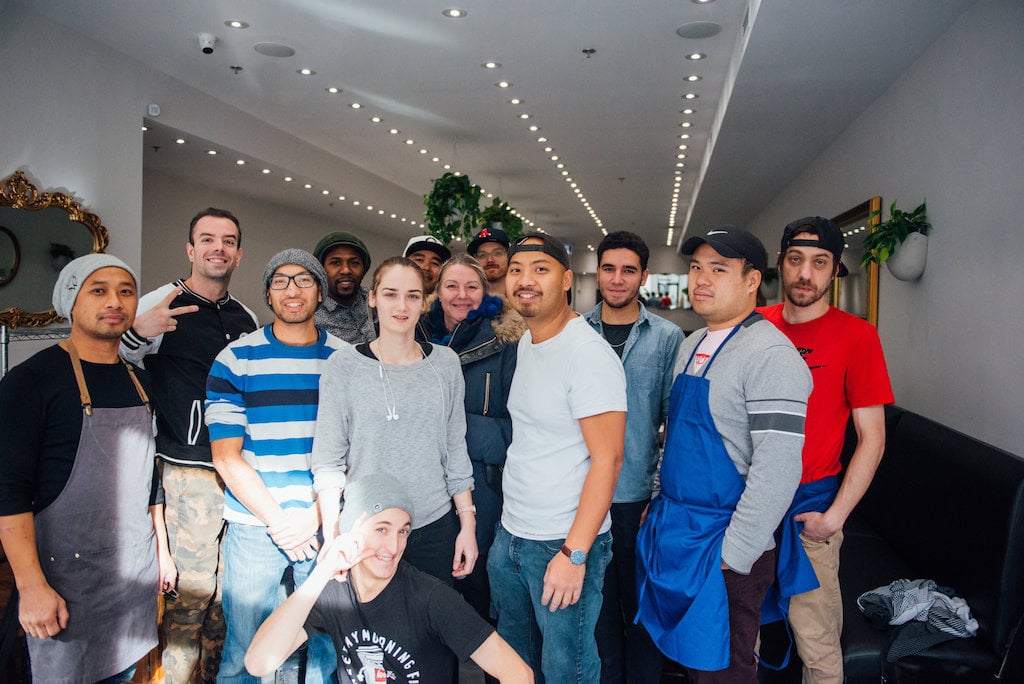 Saint Sushi

Monday: 4:30 – 9:00 PM
Tuesday: 4:30 – 9:00 PM
Wednesday: 4:30 – 9:00 PM
Thursday: 4:30 – 11:00 PM
Friday: 11:30 AM – 1:00 AM
Saturday: 4:30 – 11:00 PM
Sunday: 4:30 – 9:00 PM


Owner(s) Saeng Outhipvongxay
Opened 2018

Offers a tasting menu
Accepts mastercard, visa, amex, cash, debit
60 Seats
Accepts groups
If you have heard word on the street that our beloved Saint Sushi restaurant has opened a brand new location in Westmount, you are correct!
Doors opened on the 14th of November on Greene Avenue, and the community is celebrating. Owner Saeng Outhipvongxay explains why Westmount was the perfect stepping stone for Saint Sushi, "We really wanted to get closer to our customers. We have a lot of customers on the West Island and we were looking for a place where we could get a liquor license,"
The concept of the new location matches their address on Duluth Street: blending the rich and nuanced Quebec culture with meticulously crafted sushi, focused on fusion, sauces and the freshest products available. Saeng speaks to the unique Montreal culture that compliments their culinary concept so well, "I am Laotian, but I grew up in Montreal. I like that the city is filled with people of all nationalities who form one unit. Our multidiversity is what makes us strong and makes up a large part of the beauty of the city. Even in Saint Sushi cuisine, we are all different. Our menu is also influenced by all this."
Despite the commonalities between Saint Sushi Westmount and Saint Sushi on Duluth (such as amazing tasting food and beautiful presentation), the most notable difference is that the Westmount location has a bar permit! They offer a creative menu of alcoholic beverages reaching from Japanese whiskies and sakes to Canadian whiskey, beer and wine. They also have a list of signature cocktails designed by the talented Manu Ruiz to accompany your sushi.
The decor at Saint Sushi Westmount was designed by the owner, who was also in charge of decor at the original location. If you have ever experienced both spots, you'll be able to feel the similarities in the abundance of wood details, plants and elephant imagery (elephants are thought to bring good luck in Laotian culture). However, Saint Sushi Westmount has an overall more refined and chic vibe than Duluth, making it an awesome date night destination. The long space has several coffee tables with benches and a beautiful long bar that separates the dining area from the open kitchen. The space can accommodate approximately sixty people.
The menu at Saint Sushi Westmount was conceived by chef Ralph Beauvais, along with the help of Alex Lim and Fred (Great Fred), Frederick (Little Fred) and Bill. The menu makes playful homage to cultural icons like Michael Jackson, the Beatles, Bob Marley, Madonna, James Brown and Tupac, all through the art of cuisine. Other notable menu items include amazing soups and salads, a sashimi and apple dish, the 'Christmas trees' (a house specialty), sushi, sashimi and maki. The menu has over forty options and everything is exquisite – our favourites have to be the sashimi and apple dish, Christmas trees, Michael Jackson, Beatles and Bob Marley! Important note: a delicious sushi pizza (Notorious B.I.G) is available off the menu, as well as the delicious Yann maki.
"We are so happy that the customers themselves are so happy! We received a lot of plants from customers who came by to give us welcome gifts. We're like one big family!"
What makes Saint Sushi such an exceptional place for sushi lovers is first and foremost the quality of the menu, but also the engagement of the staff. The manager of the location is Bo Outhipvongxay (Saeng's brother) and he is assisted by Alexandre Trépanier. "It's true that the team is made up of people who have their hearts in the right place. They have a passion for food and want to do good things for our customers."
Saint Sushi is a story of friends before anything else. Saeng's dream was always been to have a restaurant that him and his friends could both work, live and laugh: nothing pretentious, just a place where they could make good sushi, have fun and work together. "I am therefore so happy and proud to be able to put forward my entire team. I have been building this team since 2013. It is a pleasure to be able to give them the chance to shine here today. We are a group of friends since childhood and we have developed in different areas. Saint Sushi brings together the strengths and talents of each person to make a whole. It's fun that people like it!"
The enjoyment and investment of the team in the restaurant is reflected on the table and the reason why why everything tastes so good, and above all, why it is always such a pleasant place to visit. Saint Sushi Westmount brings has broken into to the neighbourhood in a big way, with their  young and dynamic team, and excellent sushi. Long live Saint Sushi!
Written by Sydney Carter