An Choi Plaza: Vietnamese buvette on Plaza Saint-Hubert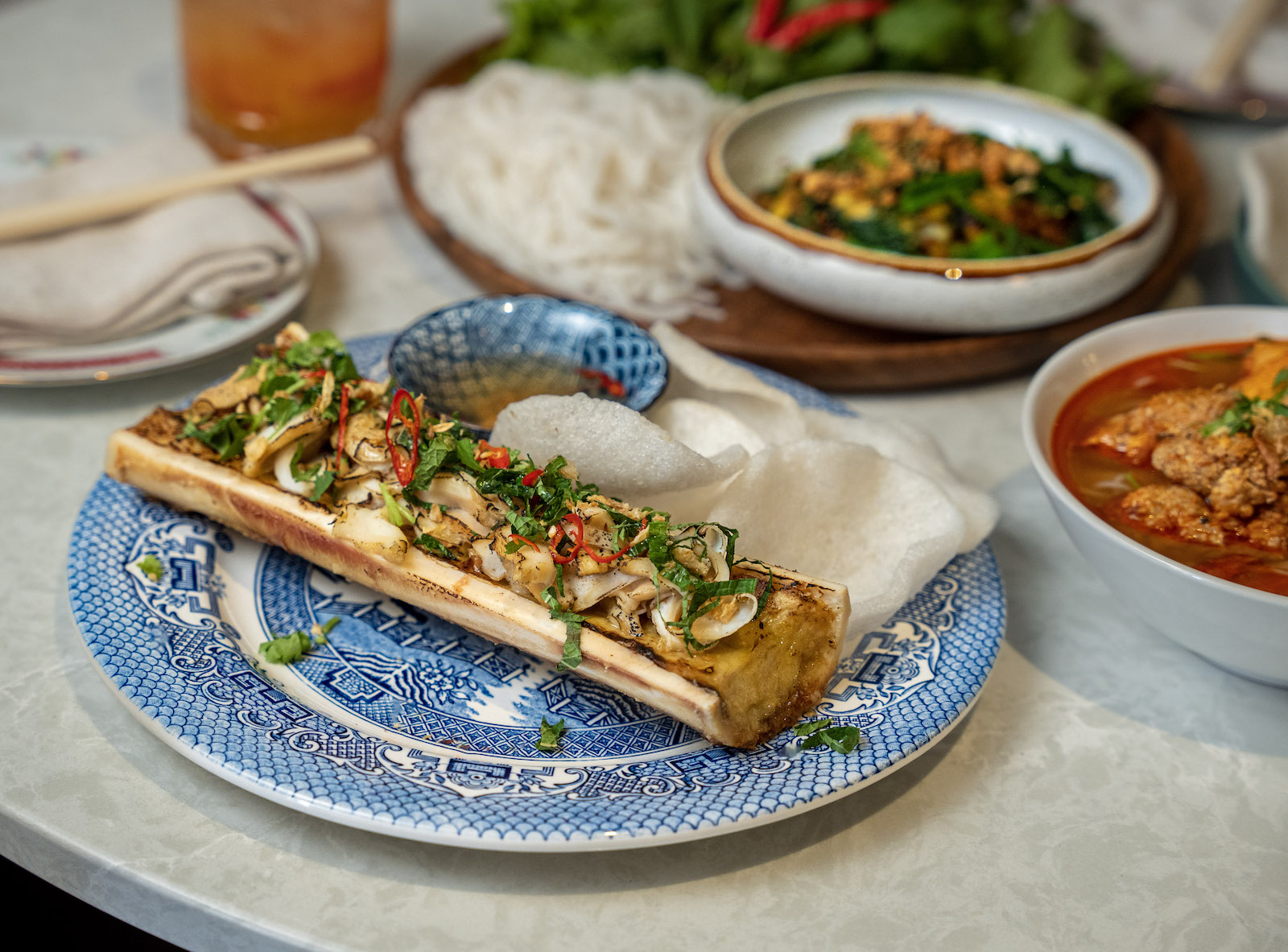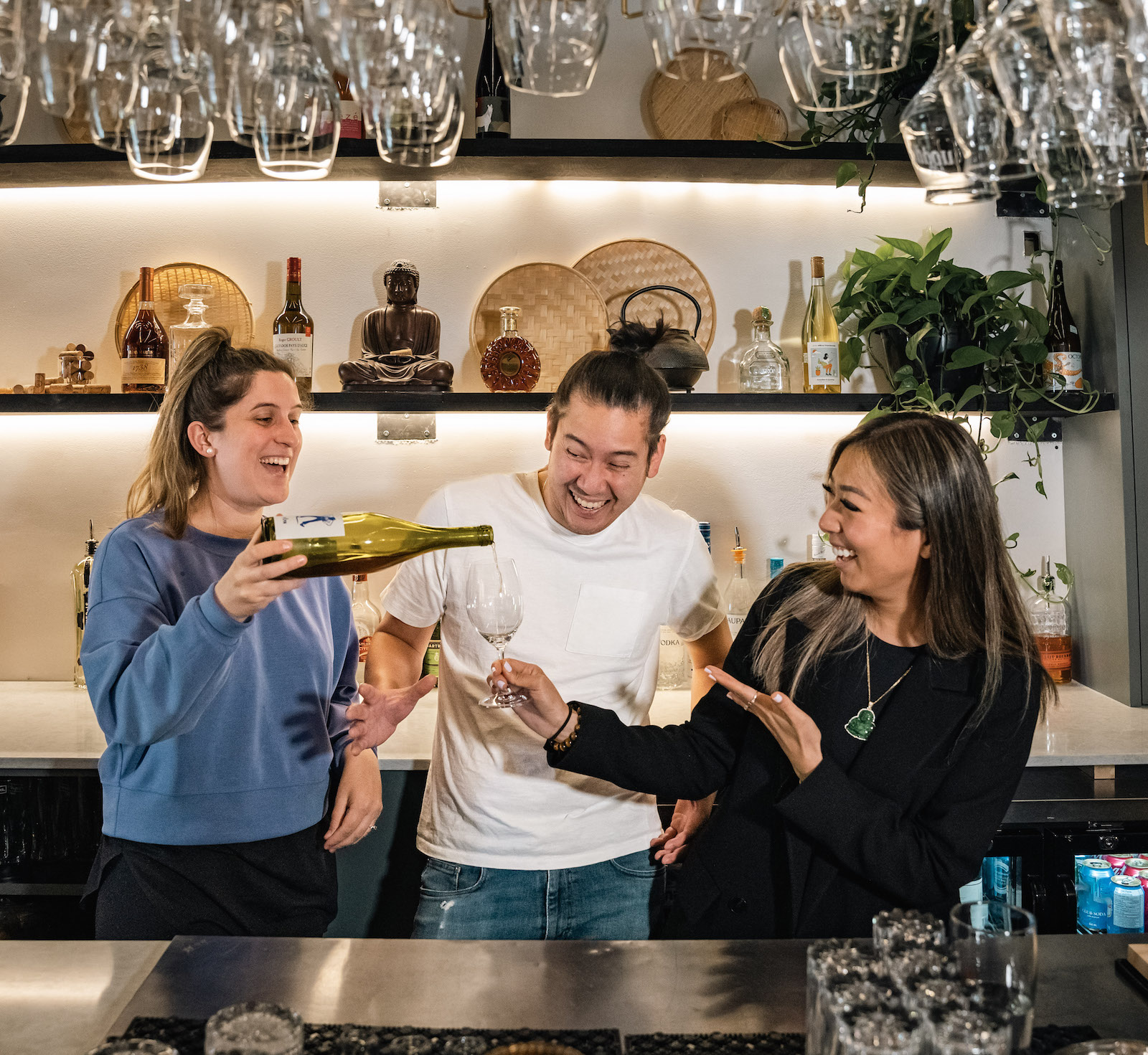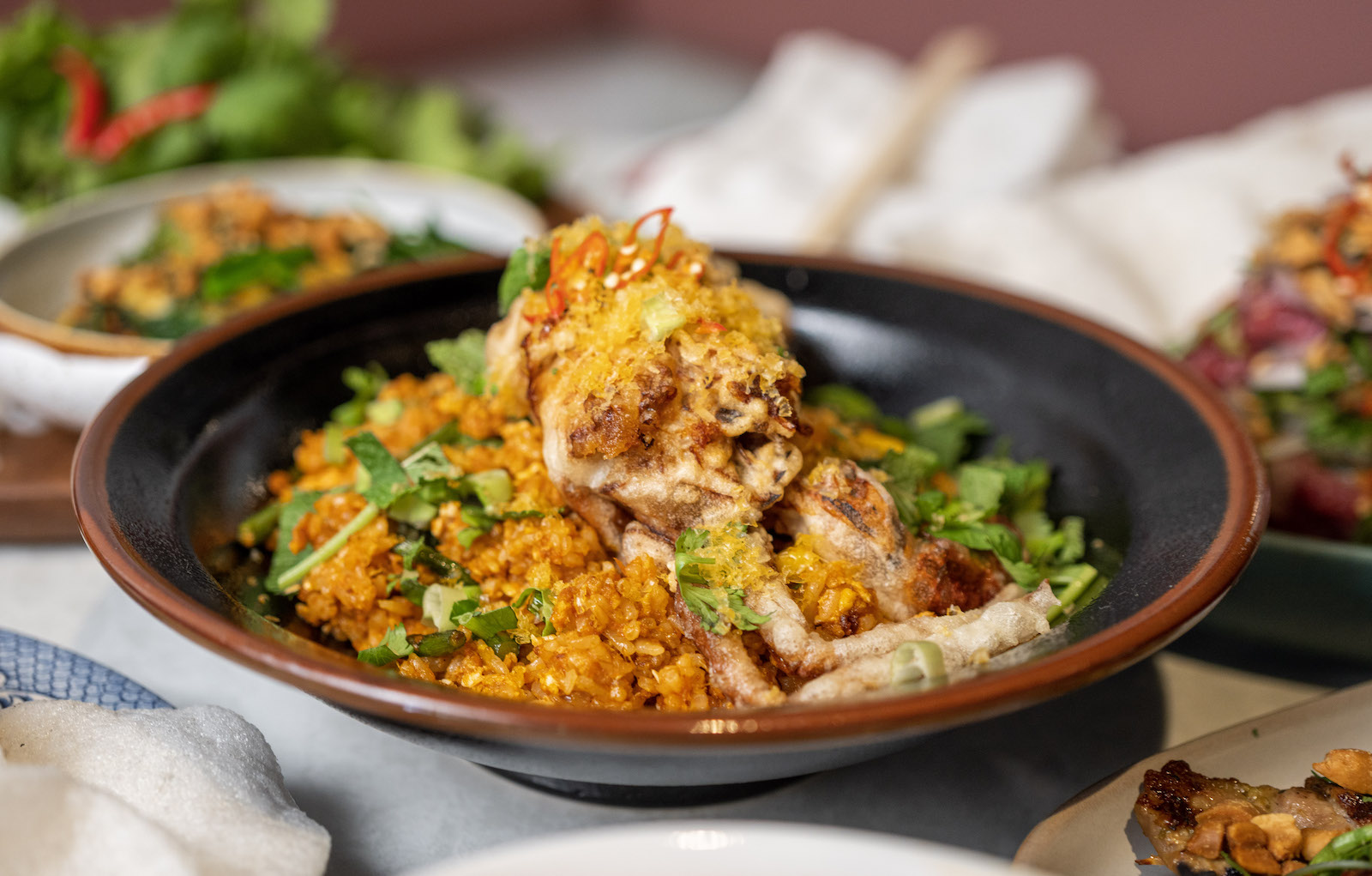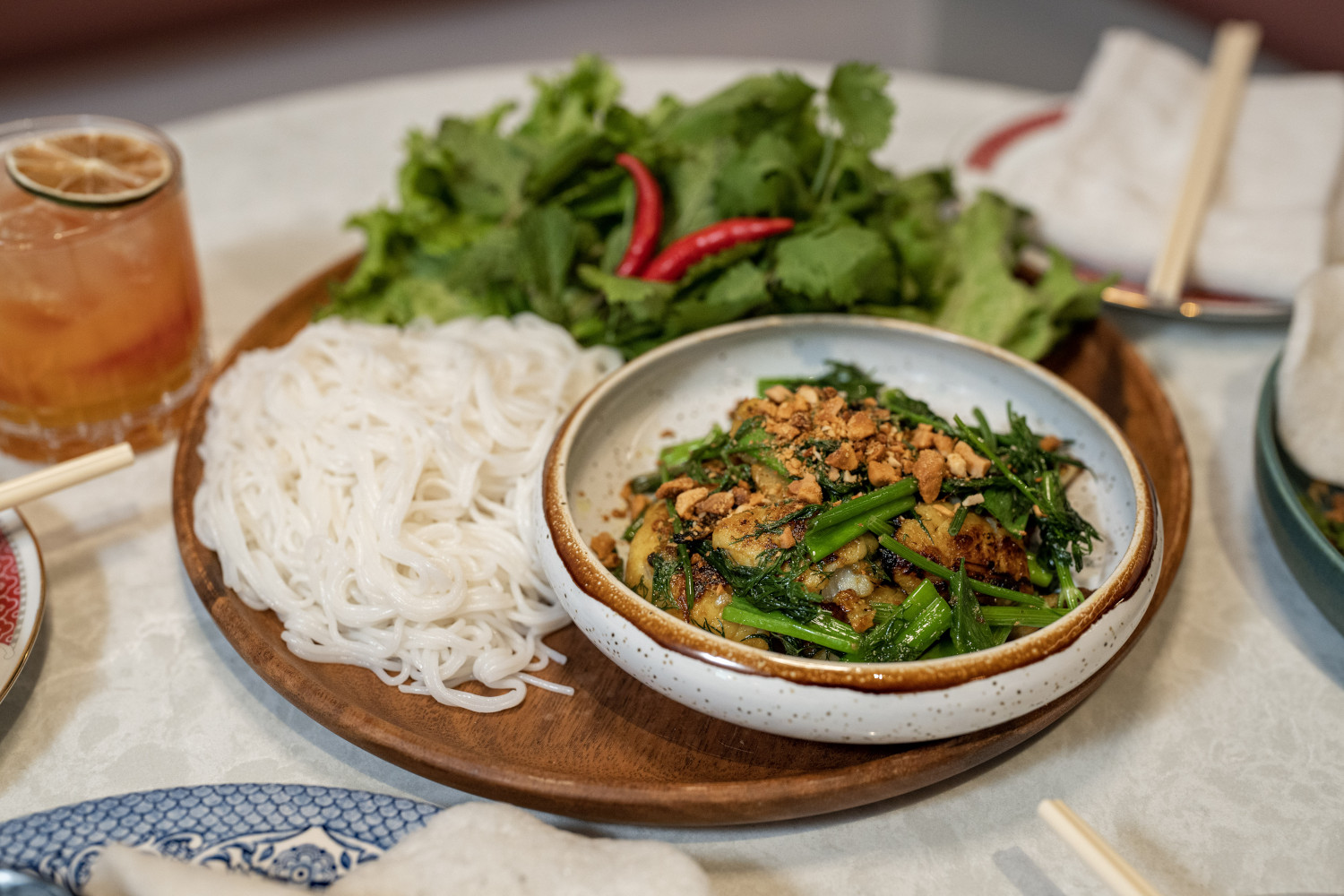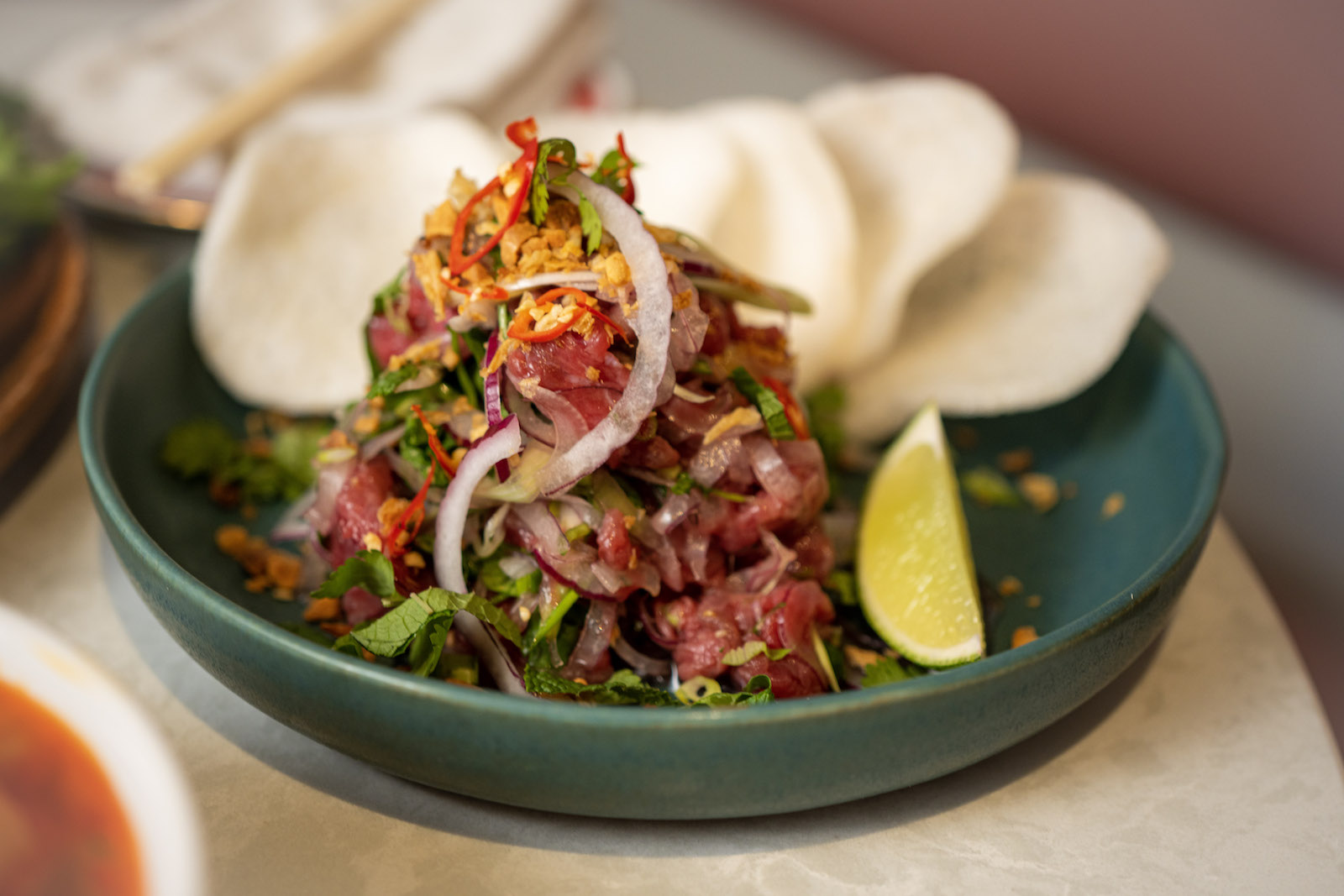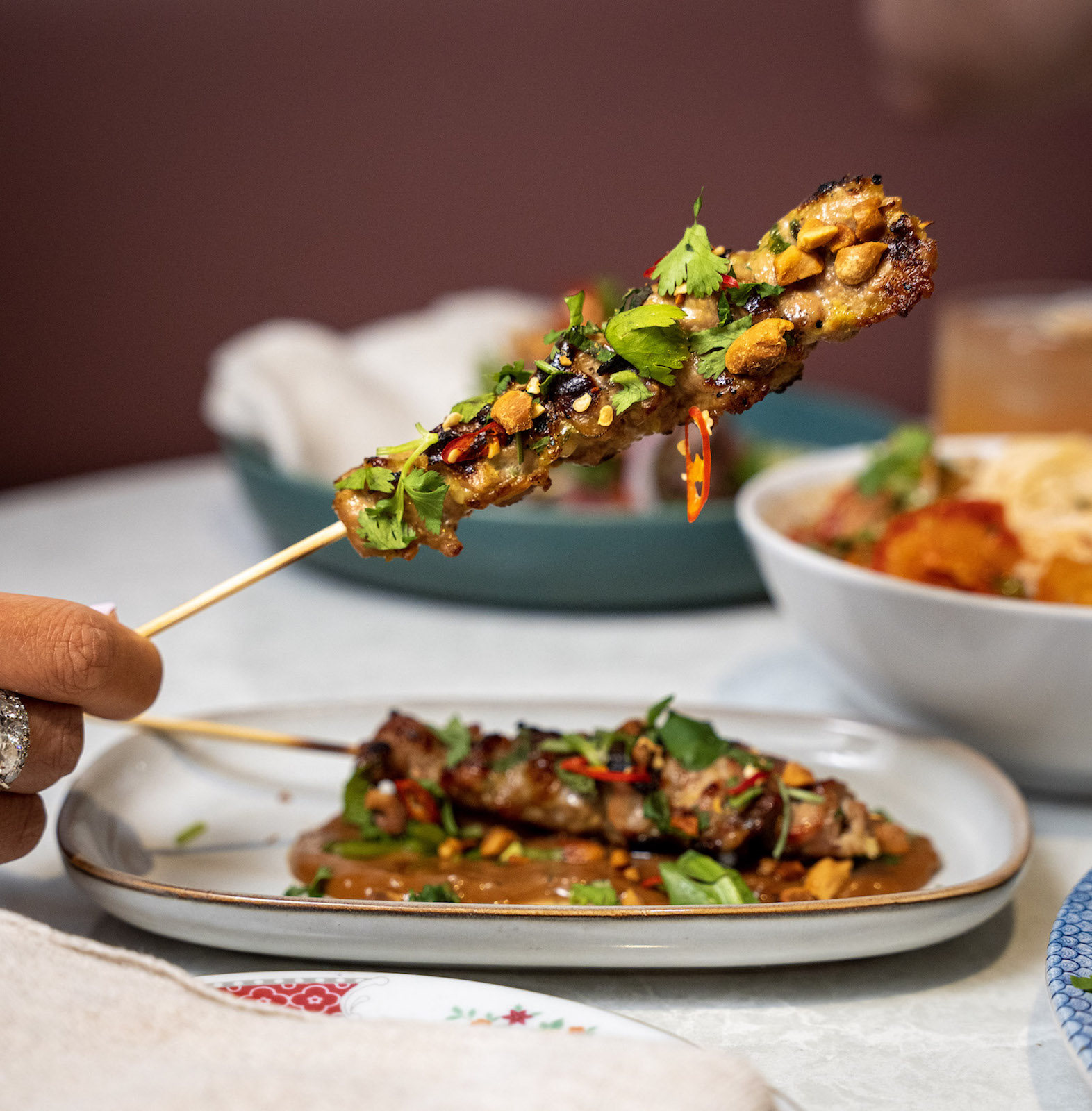 An Choi Plaza

Monday: Closed
Tuesday: 5:00 – 11:00 PM
Wednesday: 5:00 – 11:00 PM
Thursday: 5:00 – 11:00 PM
Friday: 5:00 – 11:00 PM
Saturday: 5:00 – 11:00 PM
Sunday: Closed


Owner(s) Michelle Vo, Vien Man Cao-Tran, Douglas Tan
Sommelier Daphné Blondin
Bartender Thomas Gauthier, Arielle Miron
Opened 2023

Accepts mastercard, visa, cash, debit
40 Seats
Is accessible
An Choi Plaza is a Vietnamese buvette on the Plaza Saint-Hubert where you can eat and drink very well. Open since June 2023, the address offers a range of dishes perfectly suited to the neighbourhood!
A dynamite team
Behind this project are owners Michelle Vo (who has been documenting Vietnamese gastronomy on Instagram for several years under the handle Pasthyme), Vien Man Cao-Tran (Bar Otto and Otto Ramen) and Douglas Tan (La Bêtise).
Together, the trio came up with the concept of An Choi Plaza, a meeting of two worlds – that of a traditional Vietnamese restaurant and that of a wine bar.
Traditional cuisine
The dishes at An Choi Plaza are designed to be shared. It was important for the kitchen team not to limit themselves to what we know from Montreal Vietnamese restaurants. So you won't find vermicelli dishes and big soups at An Choi Plaza, but rather beautifully composed small plates bursting with freshness.
The vast majority of the recipes served are inspired by the family legacies of one or other member of the team. And let's not forget the invaluable work of the jovial Galaxy Duong, who works hand in hand with Vien to compose the restaurant's menus.
Wine bar and delicious cocktails
An Choi Plaza is first and foremost a Vietnamese wine bar! Sommelier Daphné Blondin does a magnificent job of managing the wine list. Most of the wines are natural products, imported privately.
The establishment also offers a fine selection of house cocktails, where classics are revisited with an Asian twist. Mixologists Thomas Gauthier and Arielle Miron use lemongrass and other fresh Asian herbs to flavour your favourite cocktails.
Enjoy!
Written by Gabriel Belzile
Photography by Craving Curator