Café Monk: Coffee, food, drinks & urban farm on Monk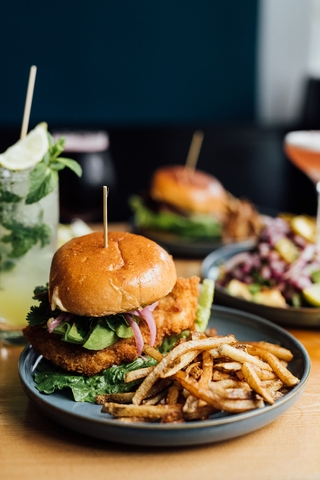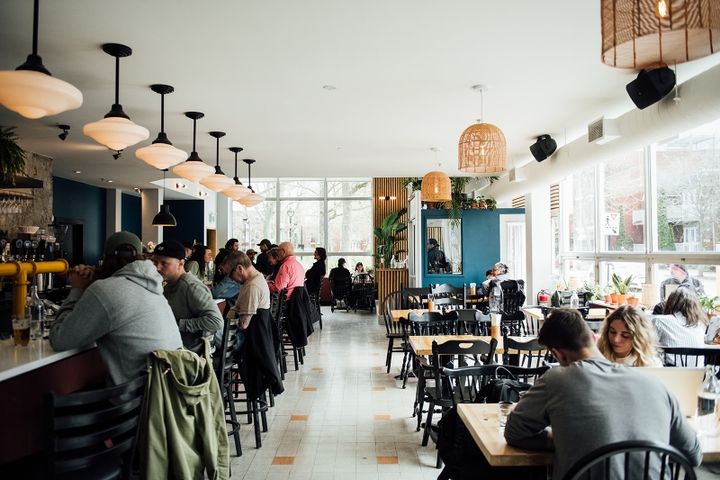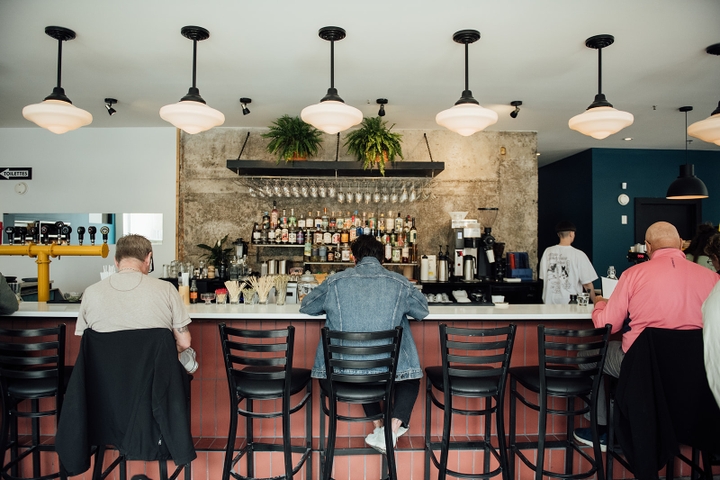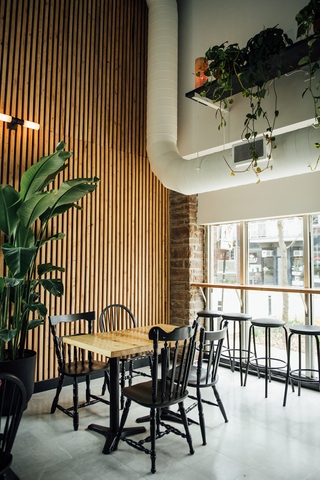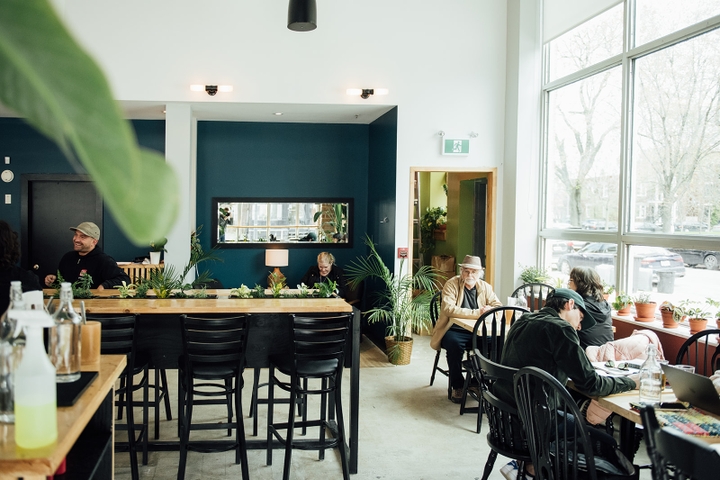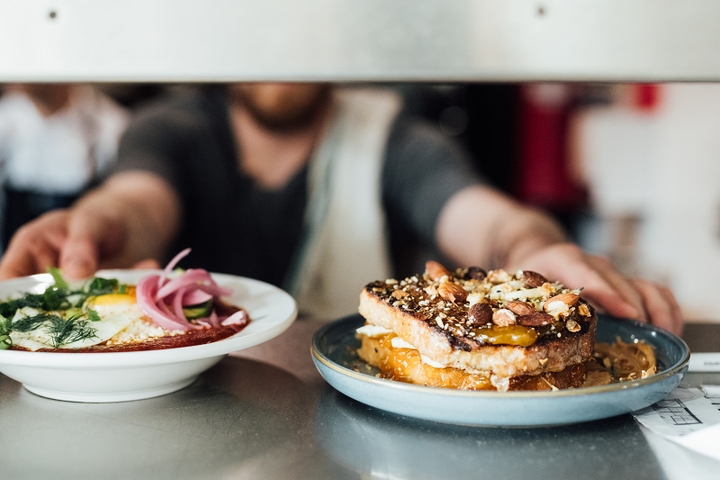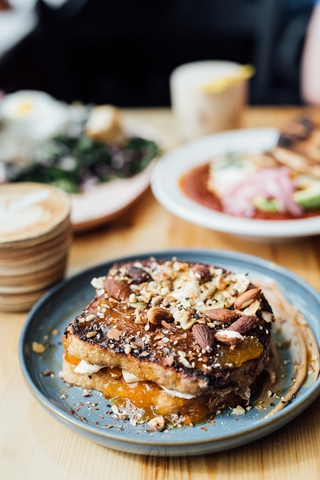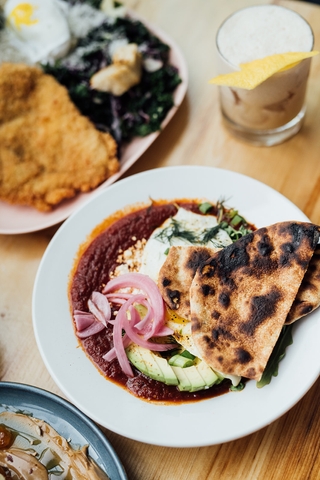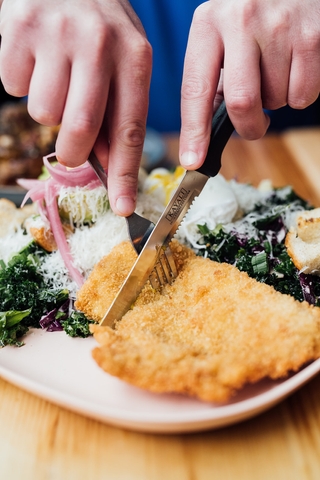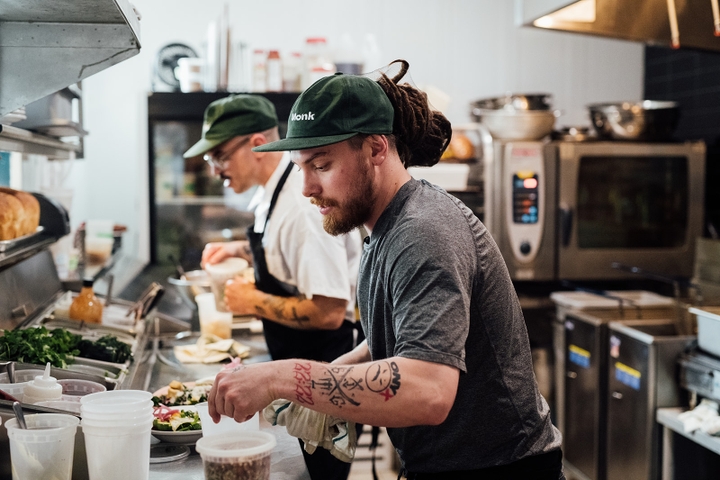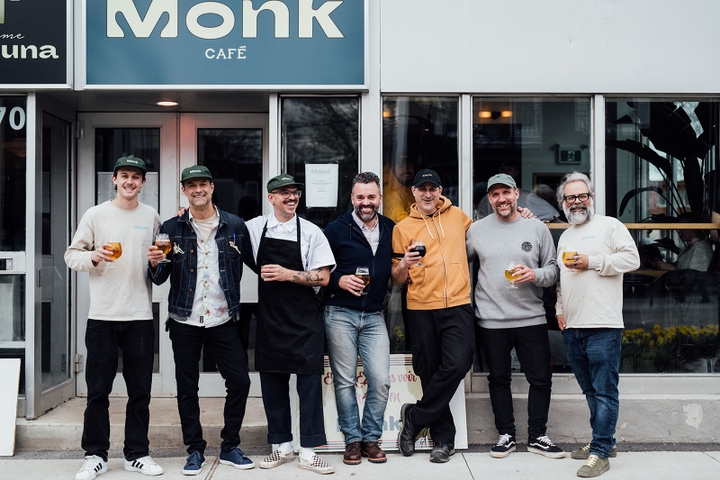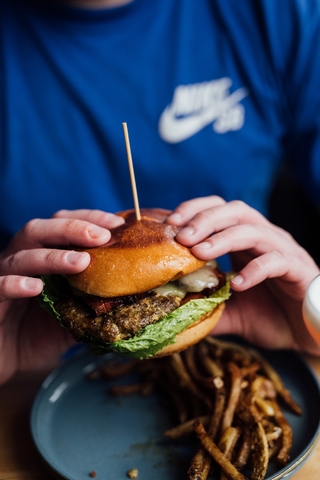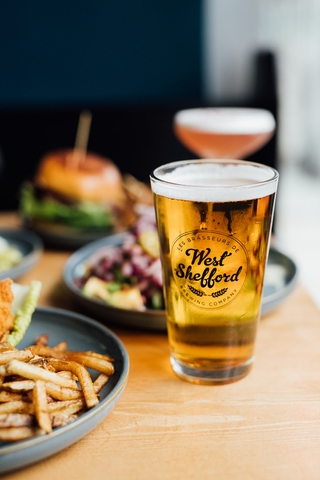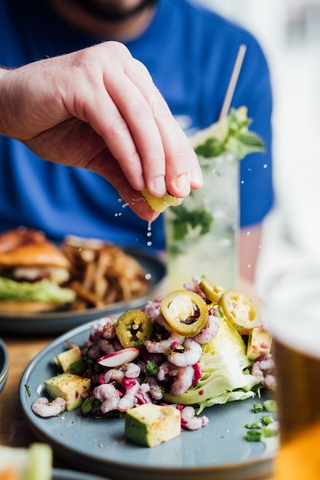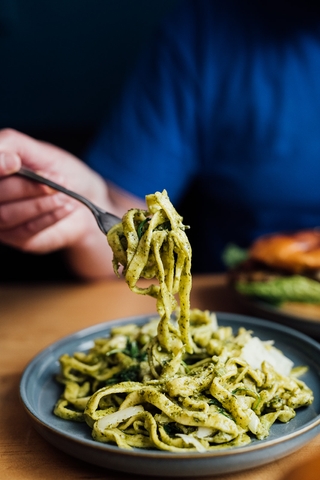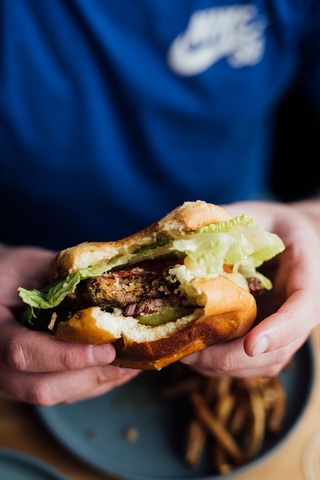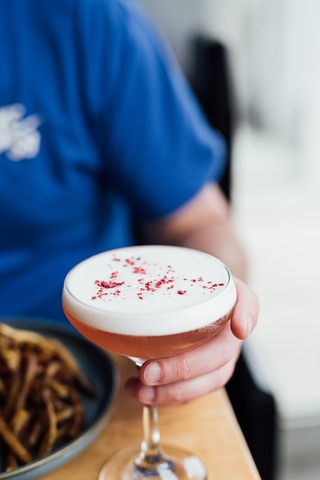 Café Monk

Monday: 7:30 AM – 3:00 PM
Tuesday: 7:30 AM – 11:00 PM
Wednesday: 7:30 AM – 11:00 PM
Thursday: 7:30 AM – 11:00 PM
Friday: 7:30 AM – 11:00 PM
Saturday: 9:00 AM – 11:00 PM
Sunday: 9:00 AM – 3:00 PM


Owner(s) Éric Le François, Peter Simard, Vincent Gagné-Lacombe, David Boucher, Yorick Caron, Eric Pineault, Elliott Le Francois
Chef(s) Peter Simard
Bartender Elliott Le Francois
Opened 2023

Accepts mastercard, visa, cash, debit
80 Seats
Accepts groups
Is accessible
Café Monk is a café, restaurant, buvette and urban farm all in one. It's a new hot spot in the South West. A great reason to venture out on Monk Boulevard!
Éric Le François (Brasserie et Pub West Shefford, Drinkerie, Edgar Hyperlodge) has been working on the Café Monk project for over four years. In the meantime, several partners have joined him: Peter Simard, chef/owner of Well restaurant in Verdun; David Boucher of Escape Coffee Roasters; Yorick Caron of Yo & Co; Vincent Gagné-Lacombe; and Eric Pineault, who manages the Ferme Fortuna project, an urban farm located in the basement of the café.
Designed with La Shop Agricole in Saint-Jean-sur-le-Richelieu, Ferme Fortuna should eventually produce enough to supply not only the café, but also a few friends and partners, with fresh herbs, lettuce, sprouts, tomatoes, and mushrooms.
Located a few steps from the Monk metro station, on the boulevard of the same name, the beautiful café has chosen a former Laurentian bank as its home. The owners have carefully preserved many of the building's original features, including the huge vault, which now serves as a boutique, where you can purchase West Shefford Brewers' canned beers and café-branded clothing and accessories. It was the beautiful vintage tile on the floors, uncovered under a layer of linoleum during construction, that determined the colour scheme for the space – as well as the flamboyant yellow coffee machine. "Even the tables were made from wood salvaged from the building," says Peter Simard.
By setting up shop in the neighbourhood, the partners wanted to offer residents and visitors alike a welcoming and open space. So far, the residents of the Côte-Saint-Paul/Ville-Émard neighbourhood seem to be very supportive of Café Monk's arrival. "We're kind of the basecamp on the street, people come to hang out with us," Peter enthuses.
The large and bright dining room can seat 80 people, and the co-owner tells us that a terrace will soon be added on Monk Boulevard.
Coffee by day, cocktails by night
Open from 7:30 a.m. on weekdays and until 11 p.m. Tuesday through Saturday, Café Monk is a hybrid café, restaurant and happy hour bar.
"We do cover a lot of ground in our offering," says Peter Simard. "There are people who come to have a coffee with their laptop, others to have a drink at night. There are people who come for breakfast early in the morning, and of course there's the brunch lineup on the weekends. There is a chance to turn things up a bit more in the evening, especially towards the end of the week," he continues.
During the day, they serve the same generous " all-day brunch " menu as at Well: classic breakfast plate, breakfast sandwich, breakfast poutine, shakshouka, eggs rancheros, duck confit grilled cheese, and more. We fell in love with the PB&J—a decadent peanut butter and jelly French toast sandwich with bananas and homemade peach jam—and the El Pueblo—a thick slice of country bread topped with avocado, breaded chicken breast, and a fried egg, served with breakfast potatoes.
In the evening, the pub menu is just as gourmet, with small plates to share for appetizers and a few main courses. Classic hamburger or fried chicken burger, taglioni macchiato, northern shrimp ceviche: if the rest of the menu is anything like the preview we were treated to, you can expect beautiful, generous and tasty dishes, prepared simply with fresh and local ingredients. Important to note, the prices are very reasonable considering the generosity of the portions. Here, you can eat to your heart's content without breaking the bank!
Behind the bar, Elliott Le François (Eric's son) is in charge. He offers a nice cocktail menu that features many local products, and he will be happy to offer non-alcoholic creations as well. The coffee program is of course operated by Escape Coffee Roasters—you might see their canary yellow Westfalia parked across the street—and the draft beer is provided by West Shefford Brewers. As for the wine list, it is composed exclusively of Quebec and Canadian products, with a strong penchant for organic and natural products.
Hyper fresh, hyper local
"We stay as local as possible in our offer, whether it's for food or alcohol," adds Peter Simard. "We make everything homemade, there's a lot of love in that." Once Fortuna Farm is up and running, the kitchen will be able to rely on a year-round continuous supply, which will allow them to reduce their environmental impact tremendously. "Less transportation, less plastic, less waste, always fresh," summarizes the chef.
Whether it's for a quick breakfast, a generous brunch or a lively happy hour, Café Monk has everything you need to have a good time.
Happy discovery!
Written by Mikael Lebleu
Photography by Alison Slattery