Mandy's Crescent: For a healthy and satisfying bite downtown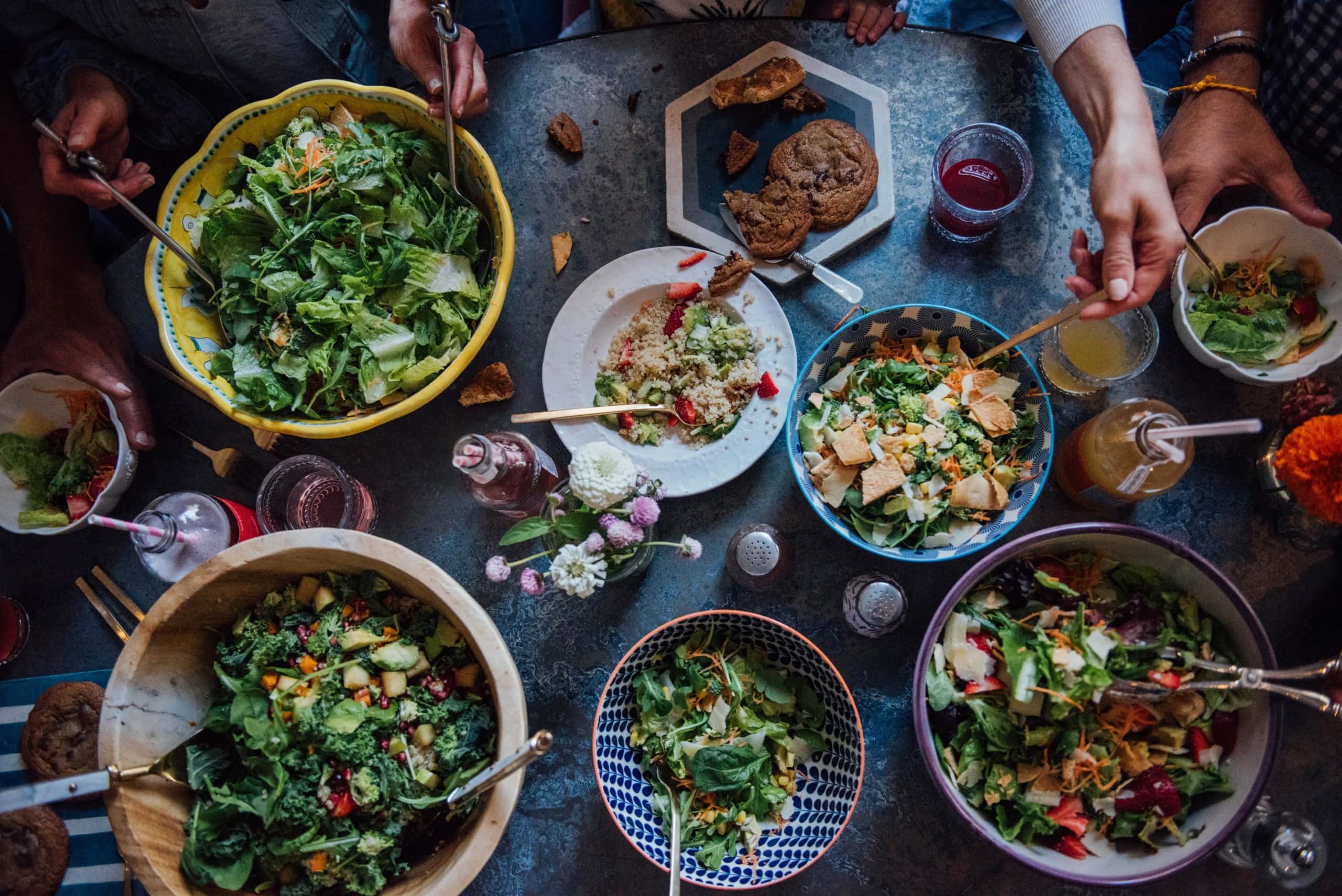 Mandy's

$$
Monday: 11:00 AM – 9:00 PM
Tuesday: 11:00 AM – 9:00 PM
Wednesday: 11:00 AM – 9:00 PM
Thursday: 11:00 AM – 10:00 PM
Friday: 11:00 AM – 10:00 PM
Saturday: 11:00 AM – 10:00 PM
Sunday: 11:00 AM – 9:00 PM


Owner(s) Mandy Wolfe, Rebecca Wolfe
Opened 2004

Accepts mastercard, visa, cash, debit
50 Seats
Salad lovers swear by Mandy's creations, and with good reason. Launched in 2004 with its first take-out salad bar, sisters Mandy and Rebecca Wolfe's company has quickly captured the healthy meal market in Montreal. It's hard to stop at Mandy's Crescent and be disappointed. The salads, lunch bowls, soups, and smoothies are each as delicious as the next. Sure, they might be healthy meals, but you won't leave hungry!
Not your average salad
The salads are generous and mix Quebec, Asian, Mexican, Italian and even Middle Eastern influences. Something for all tastes and cravings! You can also create your own salad, or simply add a protein (vegan or not) to your favourite salad on the menu. While the popular address is known for its original salads and dressings, you'll also find fresh juices, homemade patisseries, and organic snacks to accompany your meals. Plus, they even sell their Instagrammable dinnerware, so you can bring a little bit of the Mandy's experience home.
Cosy on Crescent
Of all the Wolfe sisters' lovely addresses, the decor at Mandy's Crescent is the one closest to a cosy café; a comfortable space where you can bring your computer or books to study. Located near the universities McGill and Concordia, and not far from Dawson College, the restaurant is ideally situated for students who come to fill up on good food between classes. Its large tables are also conducive to conversation. Beautiful pink armchairs attract those who simply want to have a coffee with a small sweet treat (such as their delicious cookies or brownies). For those who like to people-watch, the small counter in front of the window overlooking Crescent is the perfect place to settle in with a hearty salad.
In the summer, you'll spot the restaurant's charming terrace with its pink umbrellas and lush palm trees. A small tropical paradise in the heart of downtown! With seating for 17, the terrace at Mandy's Crescent is a must stop for a healthy and satisfying bite while downtown.
However, you don't have to be downtown to enjoy a Mandy's salad(and other mouth-watering creations)! Simply check out which of their eight restaurants is closest to you; with locations in Montreal, Laval and the West Island.
Written by Sophie Monkman
Photography by Mandy's