Great restaurants for a group outing in Montreal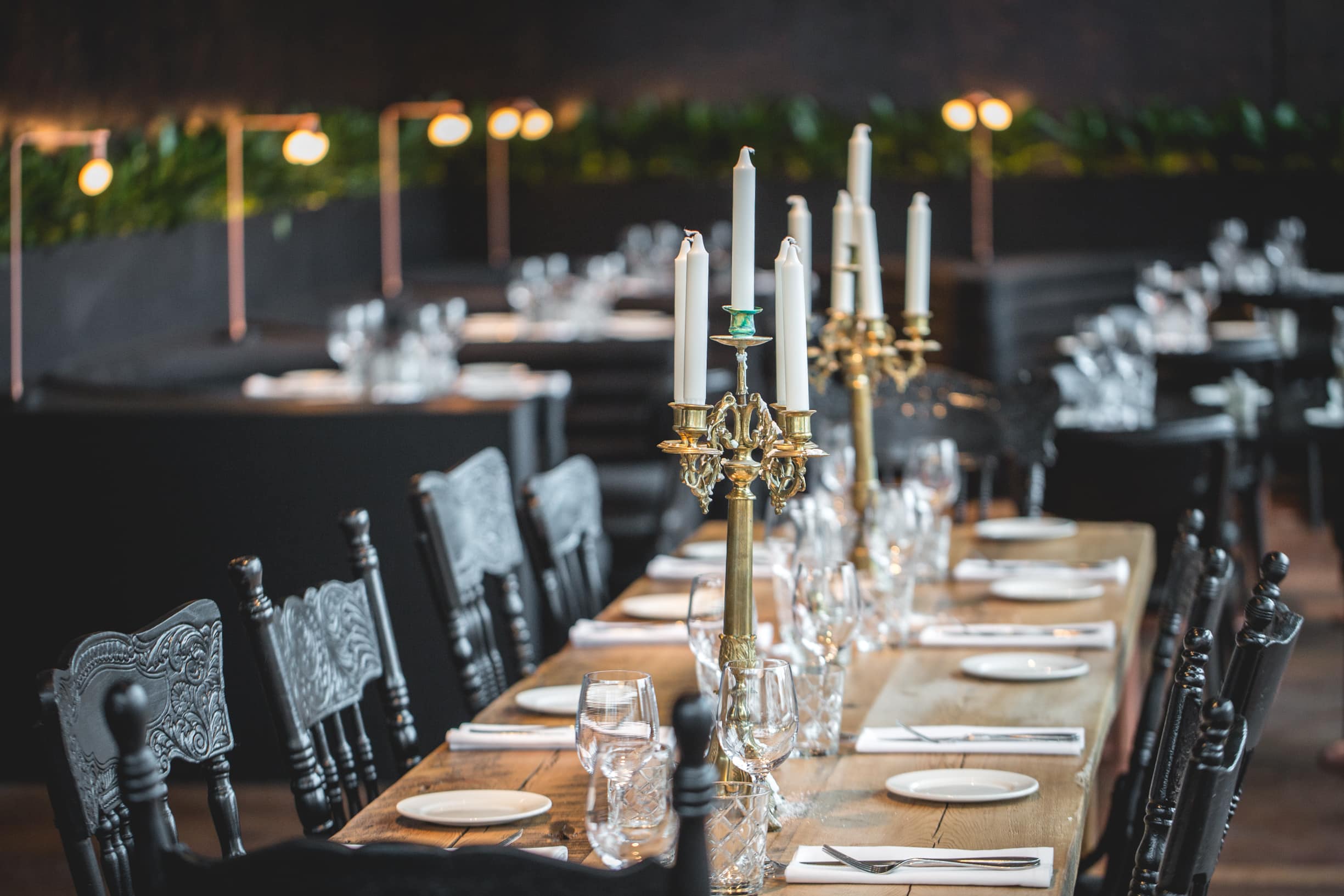 What are the ideal restaurants for a group outing in Montreal? For a special evening with colleagues, to celebrate with friends or to gather during the holiday season with family, getting together as a group requires a certain level of organization, special talents for preparation and a considerable investment of time.
All of this can be simply alleviated by heading to a well-chosen restaurant. This is where restaurants for groups come in. Montreal is full of delicious restaurants, great dining spaces and many establishments that are simply great to spend time in, each with a formula they hope will be ideal for any evening with friends, family or colleagues. The holiday season is not the only time to plan such outings; the restaurants on this list welcome guests all year round, for any occasion, celebration or just for the simple desire to have fun and eat well. Each restaurant has a different capacity, but there is something for every flavour and need; from small, charming and friendly establishments, to large ones that can accommodate bigger groups. It's always best to check with each restaurant to find out their capacity and how long it takes to reserve the number of seats needed.
For organizing other events, but this time in the comfort of a private room in a restaurant, check out our list of places to reserve a private room in Montreal! If you're in the mood for restaurants on the evenings of December 24, 25 and 31, you can also refer to our lists of restaurants open on December 24, restaurants open on December 25 and restaurants open on December 31.
See on map
1238 Rue du Square-Phillips Montréal H3B 3H4
5524 Rue Saint-Patrick Montréal H4E 1A8
406 Rue Saint-Jacques Montréal H2Y 1S1
5357 Avenue du Parc Montréal H2V 4G9
3625 Rue Wellington Montréal H4G 1T9
3595 Montée Robillard Mirabel J7N 2S3
1440 Rue Drummond Montréal H3G 1V9
403 Rue des Seigneurs Montréal H3J 1X7
360 Rue Rachel Est Montréal H2W 1E9
1433 Rue City Councillors Montréal H3A 2E4
1431 Boulevard Saint-Laurent Montréal H2X 2S8
1228 Rue Sherbrooke Ouest Montréal H3G 1H6
257 Rue Prince Montréal H3C 2N4
3721 Rue Notre-Dame Ouest Montréal H4C 1P8
Photography by Patricia Brochu