Great restaurants for a group outing in Montreal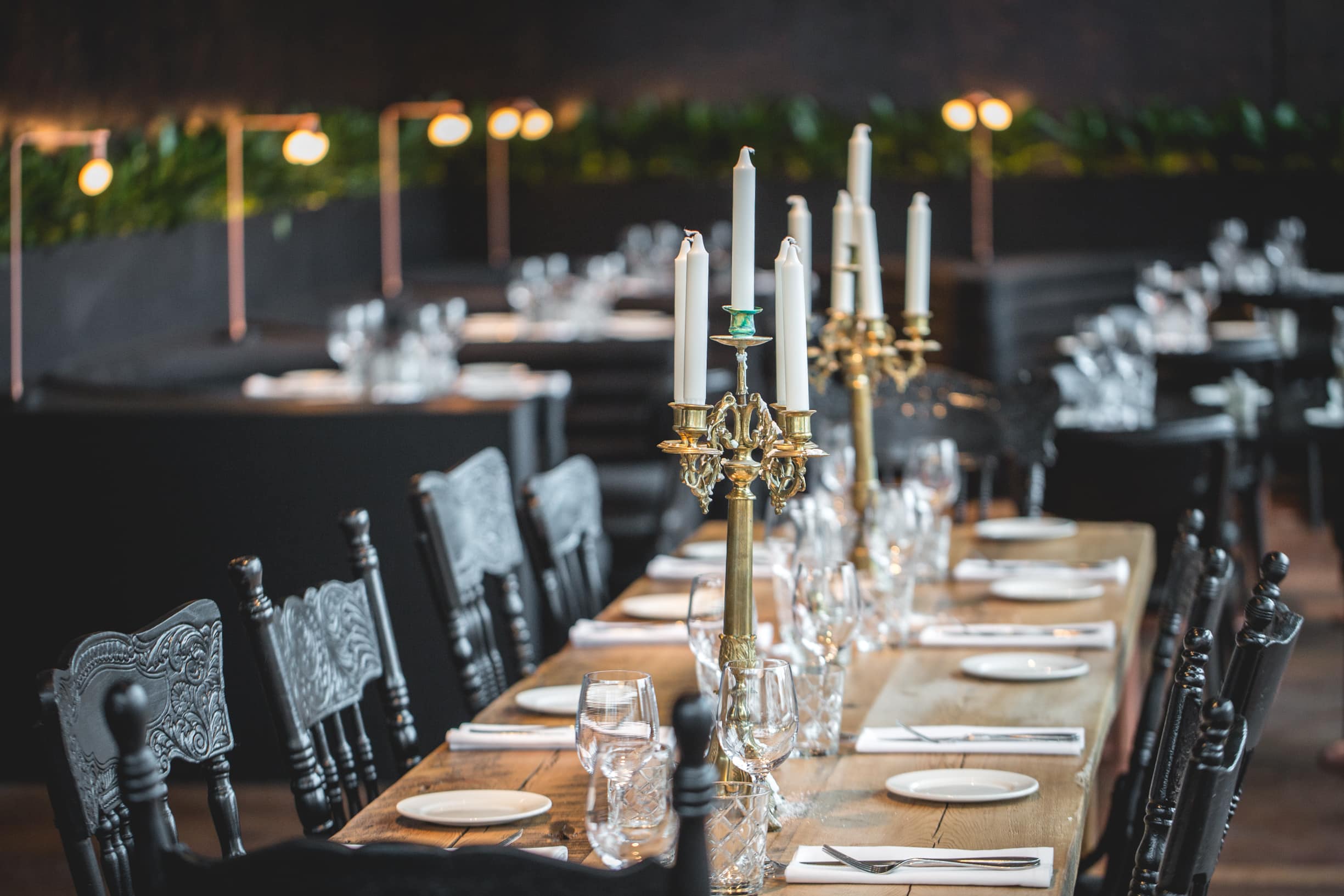 What are the ideal restaurants for a group outing in Montreal? For a special evening with colleagues, to celebrate with friends or to gather during the holiday season with family, getting together as a group requires a certain level of organization, special talents for preparation and a considerable investment of time.
All of this can be simply alleviated by heading to a well-chosen restaurant. This is where restaurants for groups come in. Montreal is full of delicious restaurants, great dining spaces and many establishments that are simply great to spend time in, each with a formula they hope will be ideal for any evening with friends, family or colleagues. The holiday season is not the only time to plan such outings; the restaurants on this list welcome guests all year round, for any occasion, celebration or just for the simple desire to have fun and eat well. Each restaurant has a different capacity, but there is something for every flavour and need; from small, charming and friendly establishments, to large ones that can accommodate bigger groups. It's always best to check with each restaurant to find out their capacity and how long it takes to reserve the number of seats needed.
For organizing other events, but this time in the comfort of a private room in a restaurant, check out our list of places to reserve a private room in Montreal! If you're in the mood for restaurants on the evenings of December 24, 25 and 31, you can also refer to our lists of restaurants open on December 24, restaurants open on December 25 and restaurants open on December 31.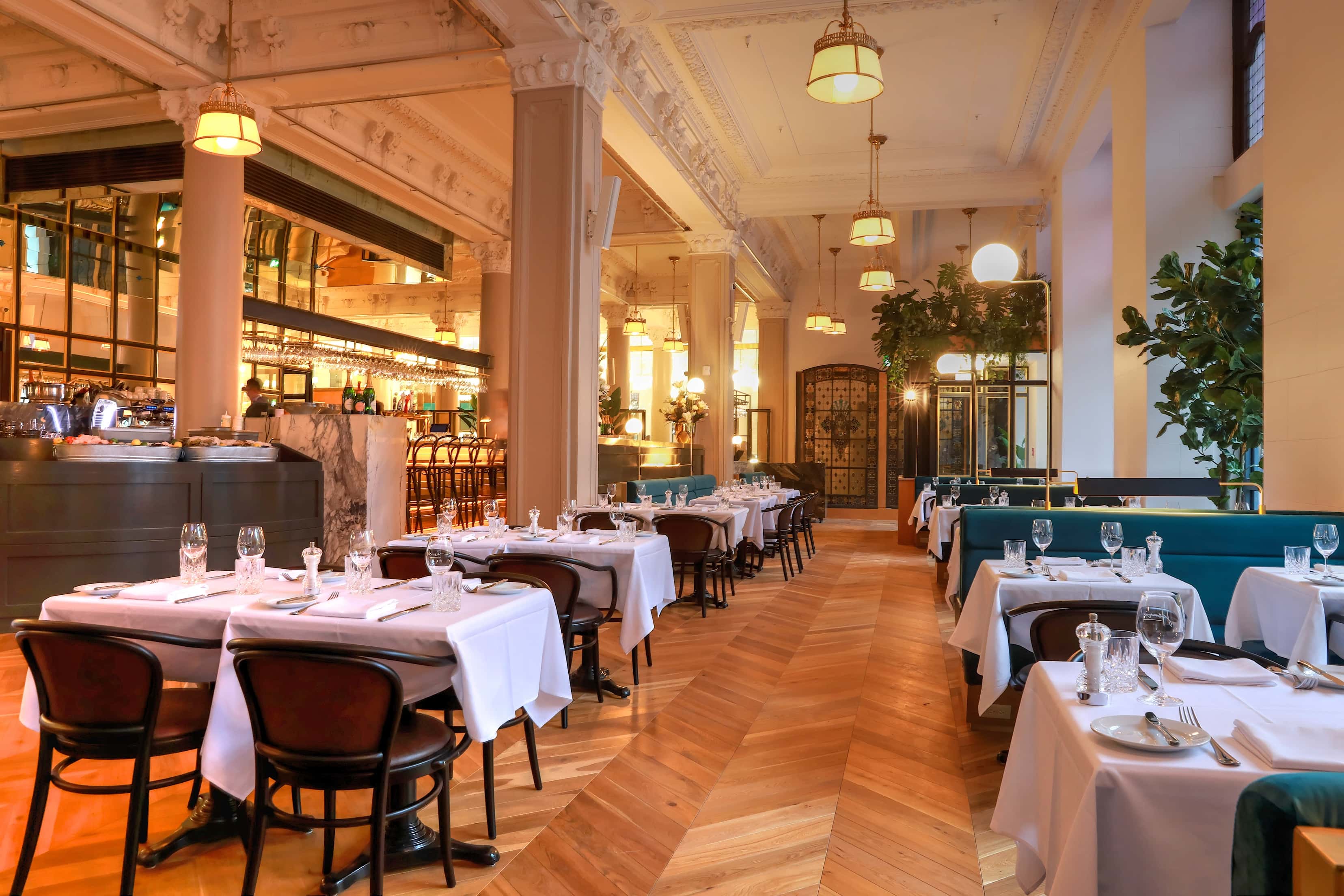 A chic newcomer to the Birks Hotel, Henri Brasserie Française offers its guests refined cuisine in a decor reminiscent of the Paris of another era. The menu offered here skilfully plays with both French and Quebecois culture, finding a balance between French recipes and style and local products. With its 120-seat room, its 30-seat bar, its lounge, as well as its two private rooms, the space is impressive and brilliantly laid out. The restaurant takes reservations.
1240 Phillips Square
Montreal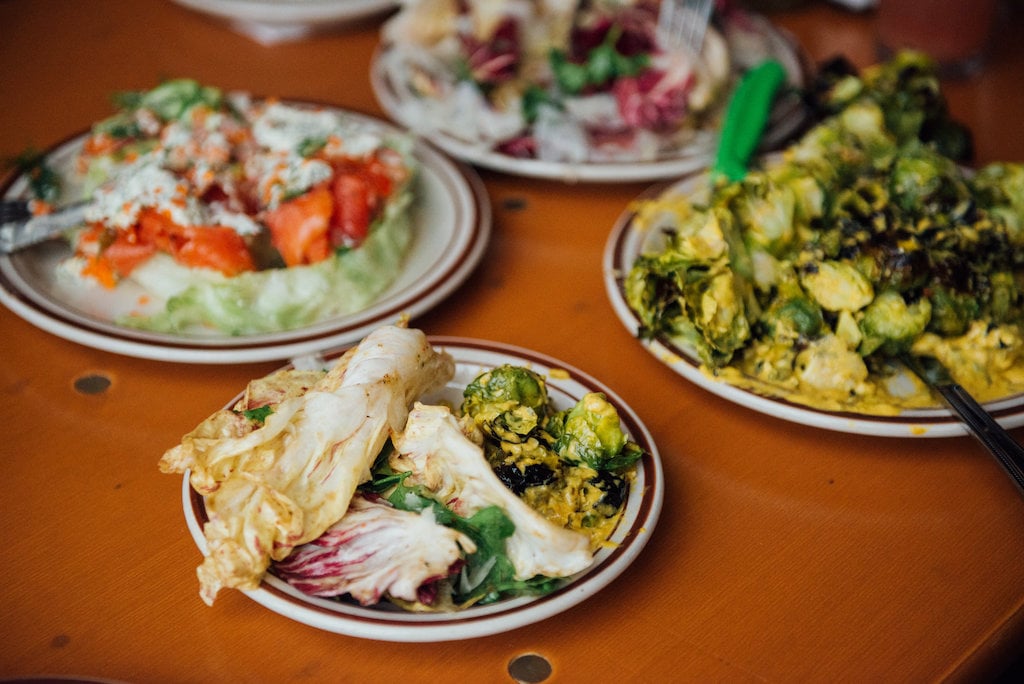 The latest addition to the Joe Beef, Liverpool House and Maison Publique family, McKiernan Luncheonette is the latest in a long line of excellent restaurants that are emblems of Montreal's gastronomy. The motto here is "brilliantly executed simplicity", with unpretentious dishes that are sure to delight every time. McKiernan Luncheonette's wood-panelled interior inspires comfort and simplicity of heart. Its impressive high-ceilinged space can accommodate 200 seated guests and over 350 standing! Contact the restaurant to reserve for a group of more than 8 people.
5524 Rue Saint-Patrick
Montréal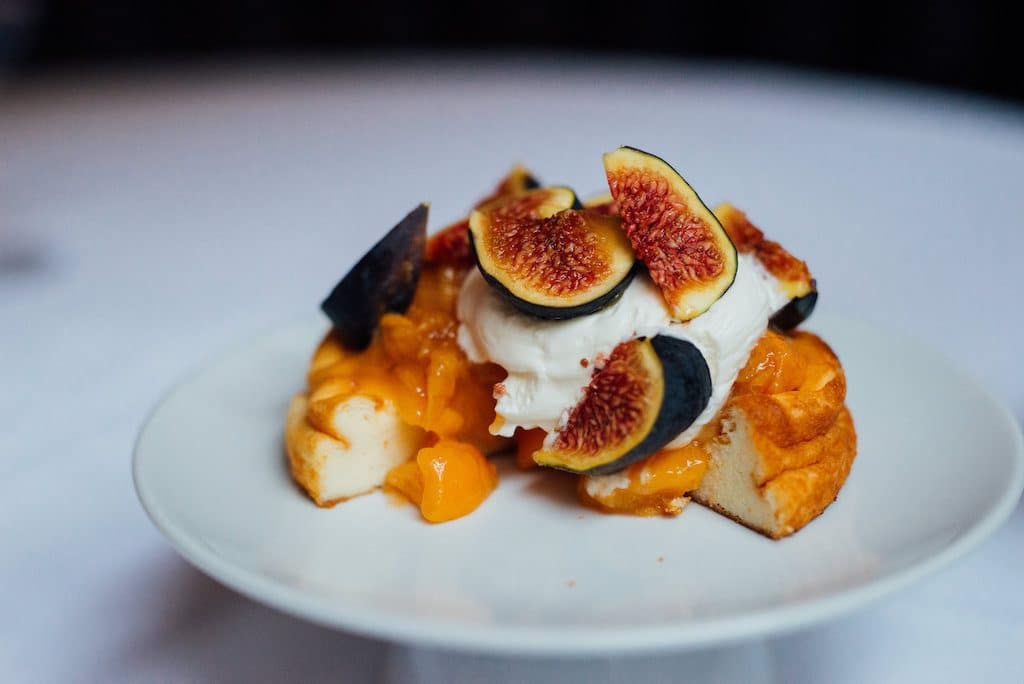 Certainly one of the most beautiful restaurants in Montreal, Le Monarque is among the most chic and refined restaurants on the island. Housed in a building dating back to 1845, the address dazzles with the volume and beauty of its 175-seat space! It then surprises with the precision of its menu. The cuisine at Monarque draws its inspiration from the French tradition and ranks among the best French restaurants in the city. Perfect for special occasions and celebrations, the restaurant offers an elegant French menu. Reservations can be made in the main dining room, or you can also reserve one of the restaurant's private rooms.
406 Rue Saint-Jacques
Montréal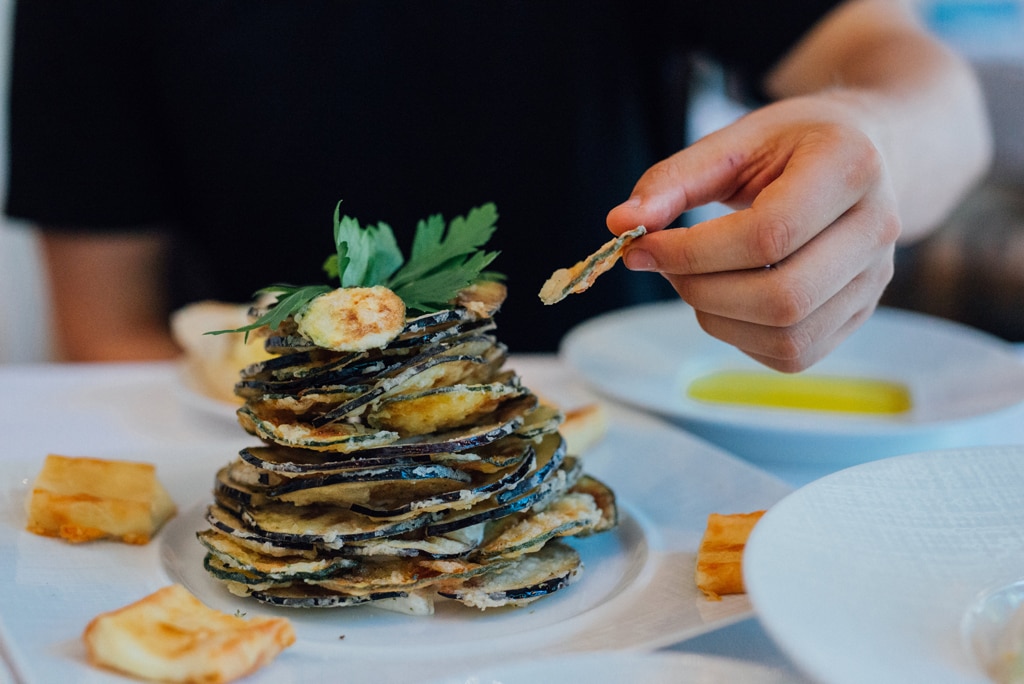 A true institution of Greek cuisine in Montreal, Milos has always stood out thanks to its delicious addresses around the world. Here at home, it is at the top of our list of the best Greek restaurants in the city. The restaurant is known for its refined and impeccably crafted cuisine. Renovated in 2015, Milos can now seat 160 people in its huge and beautiful dining room. Comfortably seated, one can see the counter of freshly arrived fish or the multiple fresh ingredients served daily. For any special occasion, Milos is the perfect place to celebrate with distinction. The restaurant takes reservations.
5357 Avenue du Parc
Montréal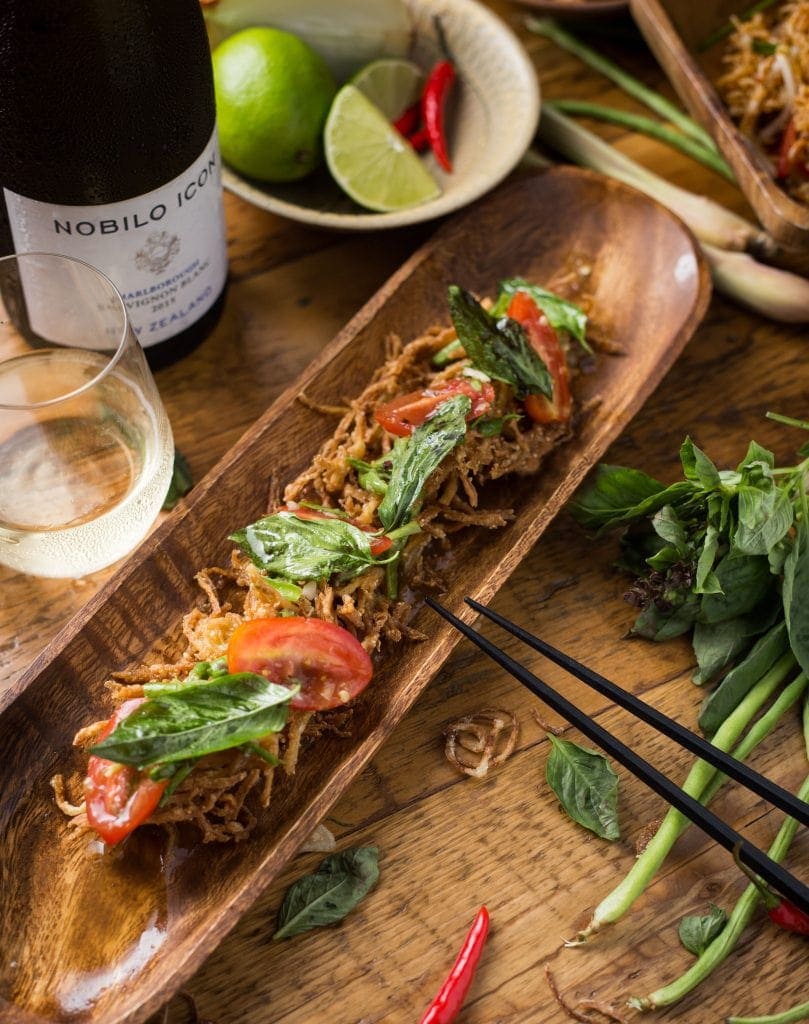 A Cambodian restaurant in Verdun with a festive atmosphere, Les Street Monkeys has a genuine contagious festive energy. Smaller than others on this list, the restaurant can nevertheless accommodate nearly sixty people seated and offers all the space necessary to come and try Les Streets Monkeys menu as a group. The restaurant surprises and delights every time with its cuisine; a variety of delicious Cambodian dishes are waiting to be savoured in this festive establishment. The restaurant takes reservations.
3625 Rue Wellington
Montréal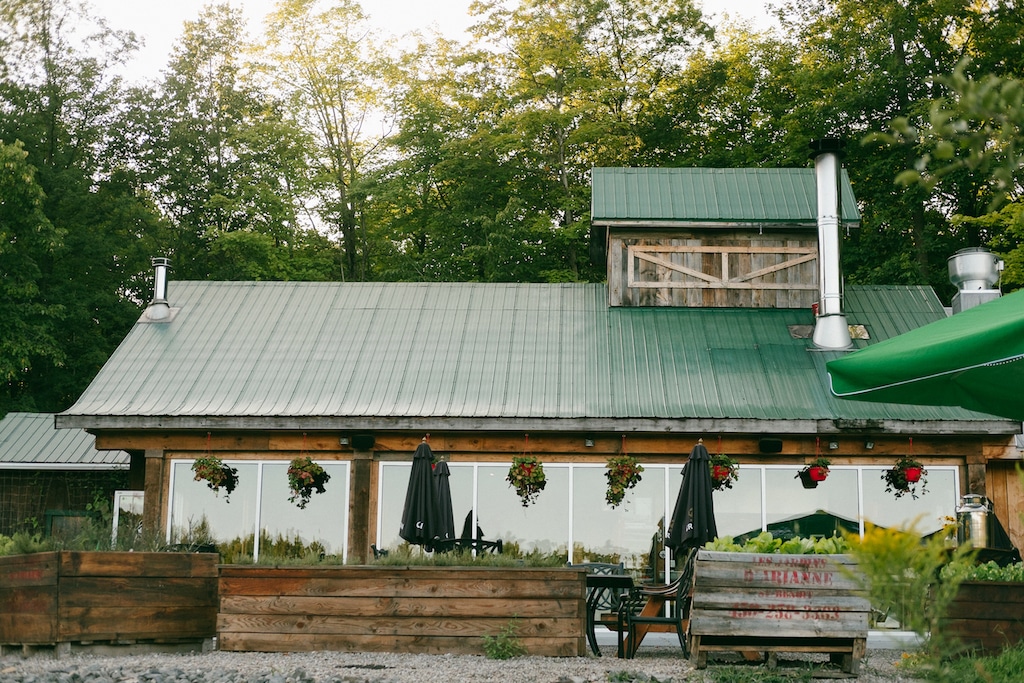 The Cabane d'à côté is a dynamic project by Au Pied de cochon. During summer, we go there for picnics in the orchard or to eat with a small group under a beautiful tent. The baskets will feed two people, but nothing prevents you from reserving several. The orchard's wide aisles will be your playground. There are plenty of tables dotted around the grounds. It's the perfect place for a high calibre meal with friends and family!
3595 Montée Robillard
Mirabel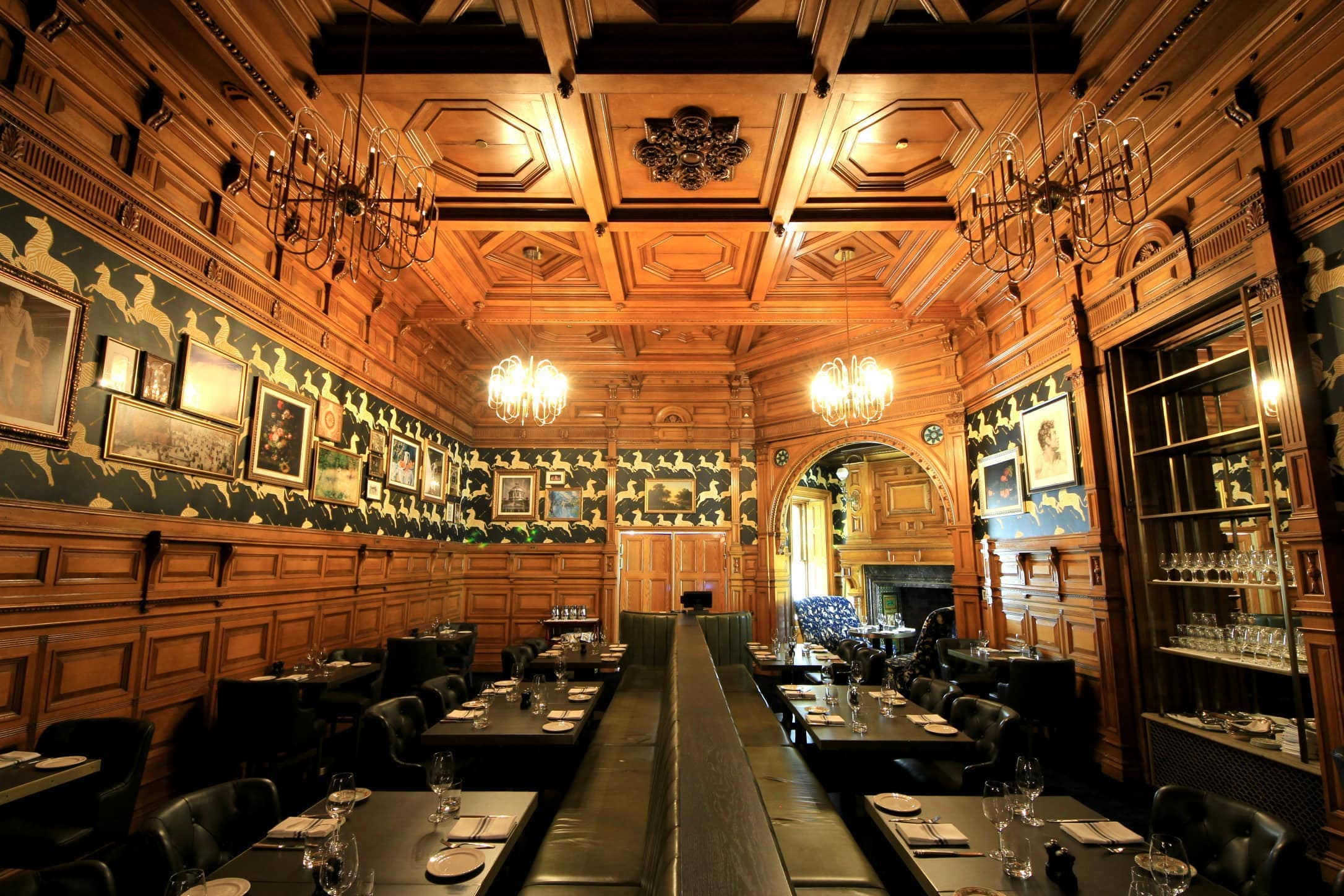 Bar George has, like some other Montreal restaurants that have benefited from the passage of time, a special ability to take you on a journey through time. Once a private residence, now a heritage site, Bar George offers its customers new experiences in each of its rooms. With a decor that makes it one of the most beautiful restaurants in the city, the Bar surprises with the originality of its decor and the precision of its menu. The latter is strongly inspired by the cuisines of England and Ireland. Perfect for groups, it is also possible to reserve one of the many exceptional private rooms for your group.
1440 Rue Drummond
Montréal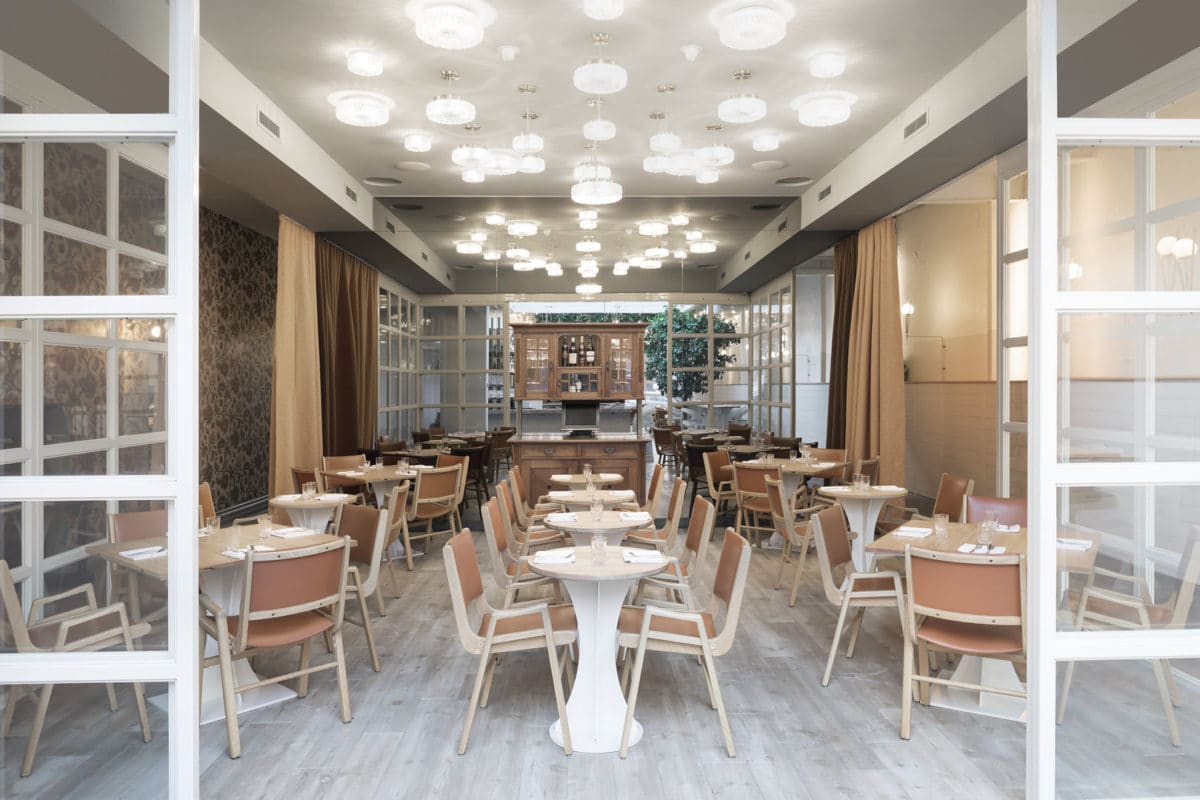 While Perles et Paddock has less space than some of the other establishments on this list, we are consistently charmed by the decor and cuisine of the place. The 80-seat long space is almost visually divided into two restaurants: on one side is a sleek, light, white-dominated decor; on the other is a space that plays with warm tones and warm lighting. No wonder the restaurant is one of the most beautiful in town. The delicious healthy dishes, much like the decor, are meant to be shared. The restaurant takes reservations for groups of less than 6 people – contact Perles et Paddock here for groups of more than 7 people.
403 Rue des Seigneurs
Montréal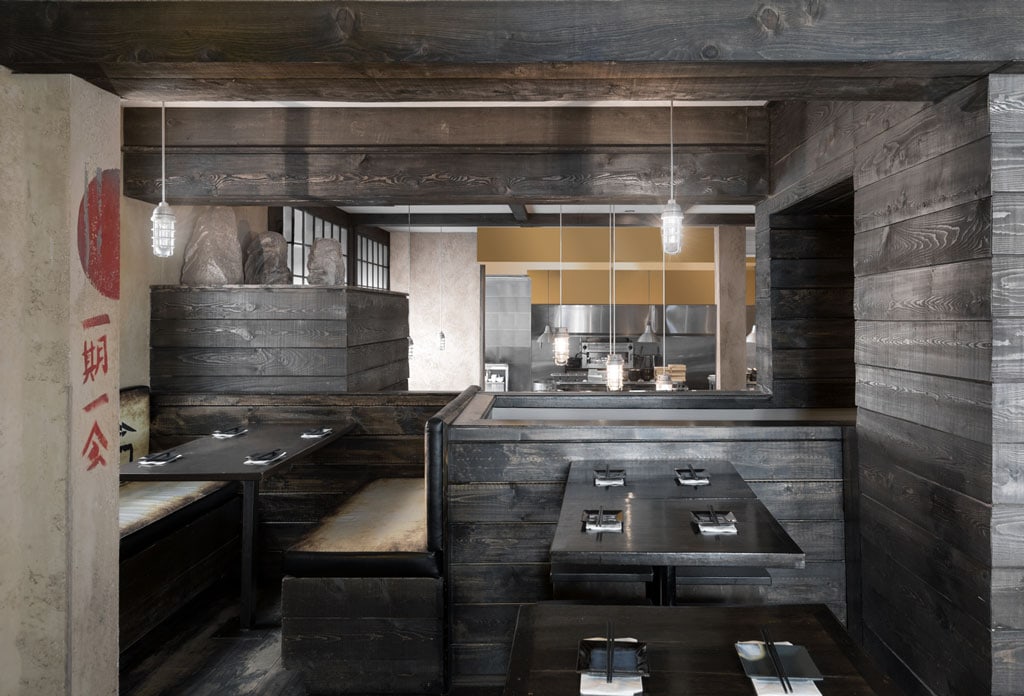 The Ichigo Ichie izakaya is ideal at this time of year to beat the cold and grey weather. The excellent Japanese restaurant serves all kinds of dishes to share and even has a section entirely dedicated to serving ramen soups – a real treat. The spacious 160-seat restaurant is divided into three sections; the dining room for ramen and the menu, the dining room uniquely for the menu, and finally the ramen section. The restaurant accepts reservations, except for the ramen dining room – in this case, first come, first served.
360 Rue Rachel Est
Montréal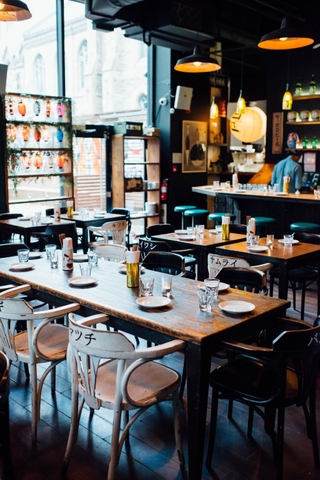 Accessible izakaya in downtown Montreal, Biiru is nearly always bustling and buzzes with the energy of its customers. A few steps from Place des Arts, surrounded by office towers, Biiru has a very nice little terrace in summer. In the winter, we take refuge in the fifty-seat restaurant, which is frequented by all the gourmets of the neighbourhood. The Biiru takes reservations on its website or by phone.
1433 Rue City Councillors
Montréal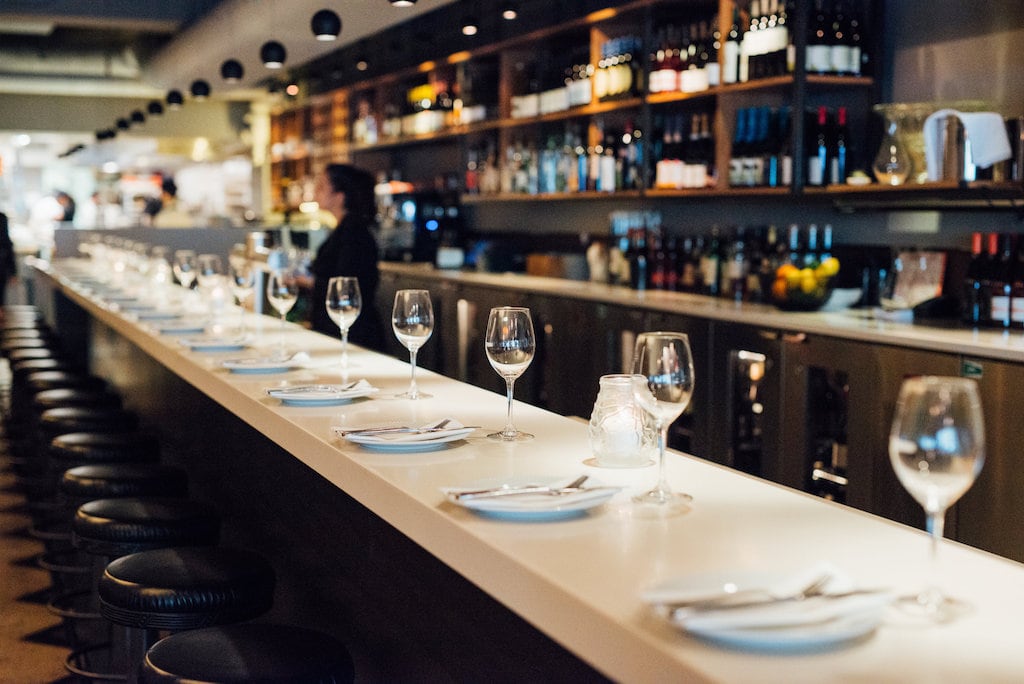 Cadet
Cadet takes its name from its relationship with Restaurant Bouillon Bilk as it is the newest of the two sister restaurants. Located in a former army surplus building, Cadet has a clean aesthetic with seating for 90 people, many of whom will be seated along the spacious bar. On the menu, you'll find a cuisine that is just as refined as at Bouillon Bilk, designed with sharing in mind and perfect for groups. The restaurant takes reservations; you can call the restaurant directly for reservations of more than 7 people.
1431 Boulevard Saint-Laurent
Montréal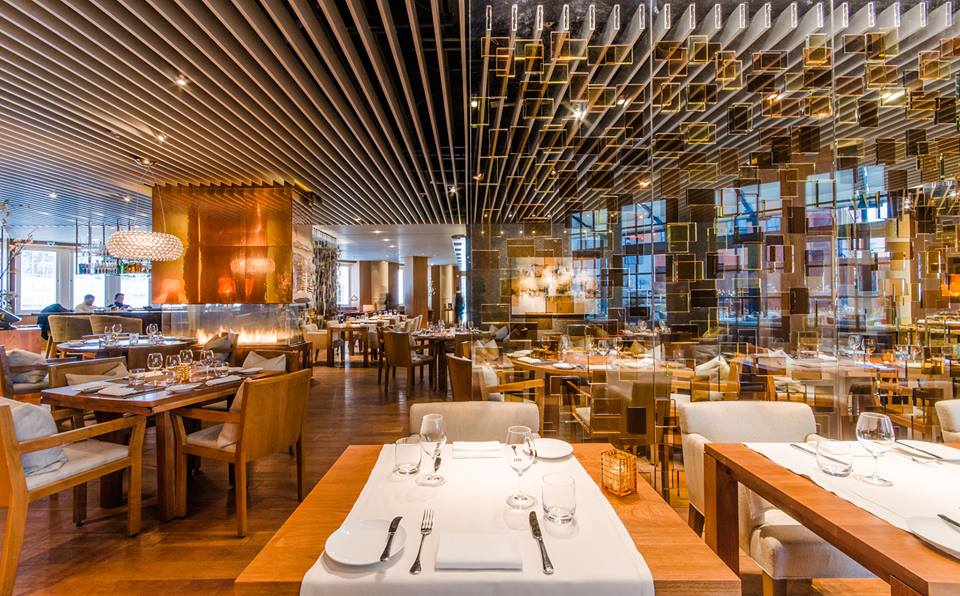 Maison Boulud
Maison Boulud is one of those restaurants where refinement and elegance are found in everything, from the plates to the decor. One of the best gastronomic restaurants in town, Maison Boulud is an address reserved for very special occasions, to spoil yourself with absolutely delicious dishes. The restaurant has one of the most beautiful terraces in the city and also allows you to reserve a private room for those special moments. Celebrate with elegance and extravagance at Maison Boulud.
1228 Rue Sherbrooke Ouest
Montréal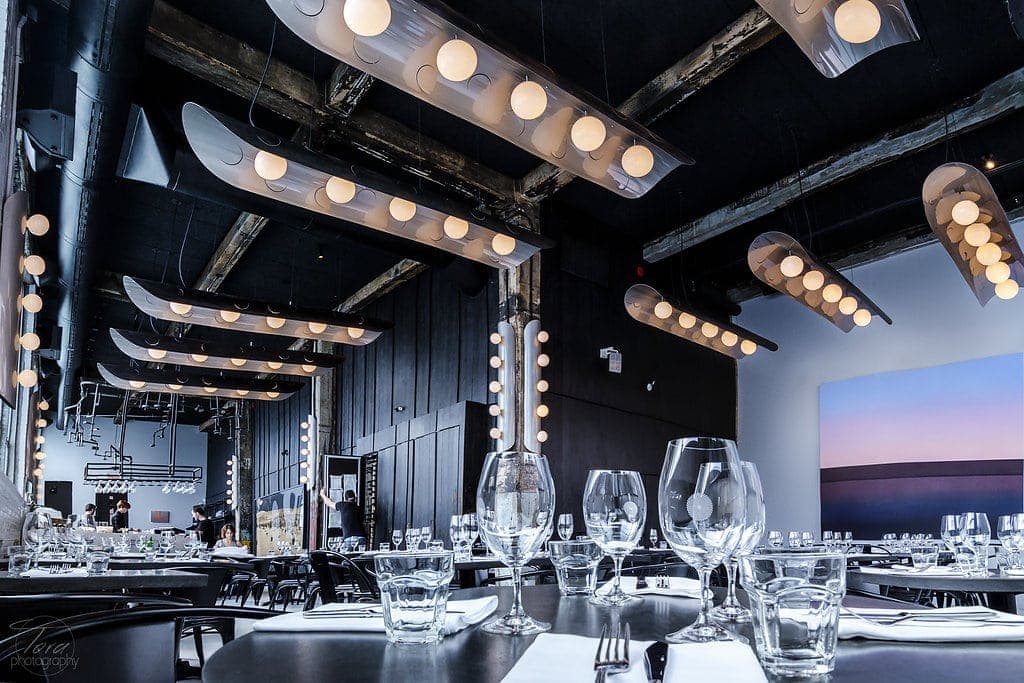 Le Serpent is one of the best Italian restaurants in Montreal. Aesthetically speaking, the address is also among the most beautiful restaurants in the city. Located in the former Darling Foundry, Le Serpent takes on the traces of its industrial past in a decor that cleverly blends elegance and functionality. They can accommodate 95 people, including 12 seats at the bar. The restaurant takes reservations for groups of up to 10 people.
257 Rue Prince
Montréal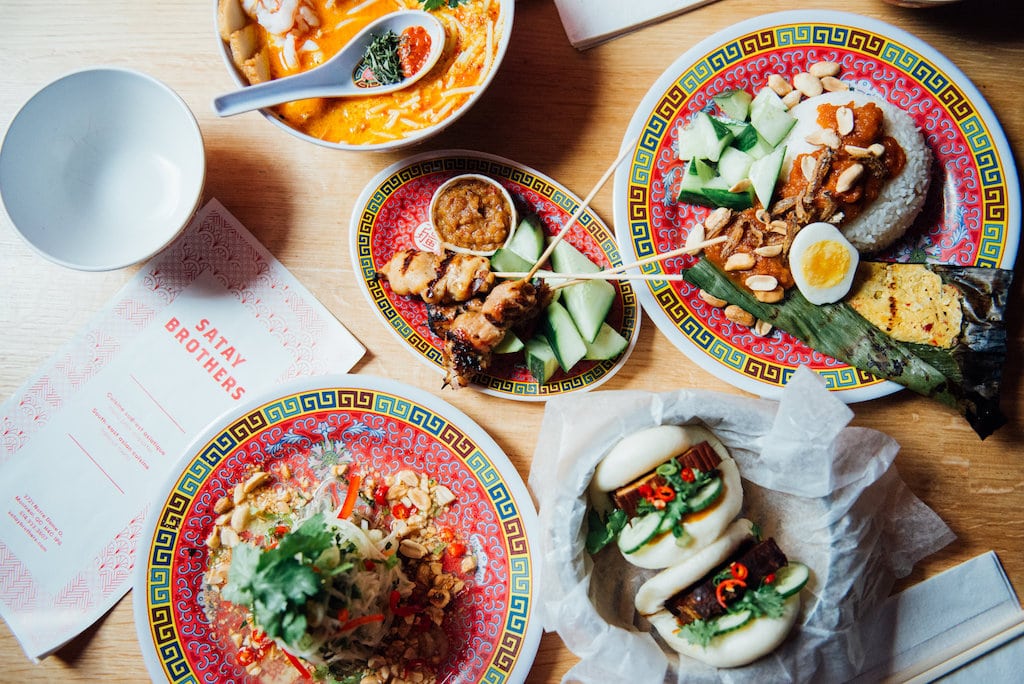 Satay Brothers
With its succulent South Asian cuisine, Satay Brothers is one of Montreal's most festive addresses. The restaurant is casual, unpretentious and its customers always show their pleasure to have a meal here. Satay makes one of our favorite soups in town, the delicious laksa soup. The address is also very affordable. The restaurant does not take reservations – first come, first served – and is more suited for small groups looking for a place to have a great time.
3721 Rue Notre-Dame Ouest
Montréal
1240 Phillips Square Montreal H3B 3H4
5524 Rue Saint-Patrick Montréal H4E 1A8
406 Rue Saint-Jacques Montréal H2Y 1S1
5357 Avenue du Parc Montréal H2V 4G9
3625 Rue Wellington Montréal H4G 1T9
3595 Montée Robillard Mirabel J7N 2S3
1440 Rue Drummond Montréal H3G 1V9
403 Rue des Seigneurs Montréal H3J 1X7
360 Rue Rachel Est Montréal H2W 1E9
1433 Rue City Councillors Montréal H3A 2E4
1431 Boulevard Saint-Laurent Montréal H2X 2S8
1228 Rue Sherbrooke Ouest Montréal H3G 1H6
257 Rue Prince Montréal H3C 2N4
3721 Rue Notre-Dame Ouest Montréal H4C 1P8
Photography by Patricia Brochu