The Best Mac & Cheese in Montreal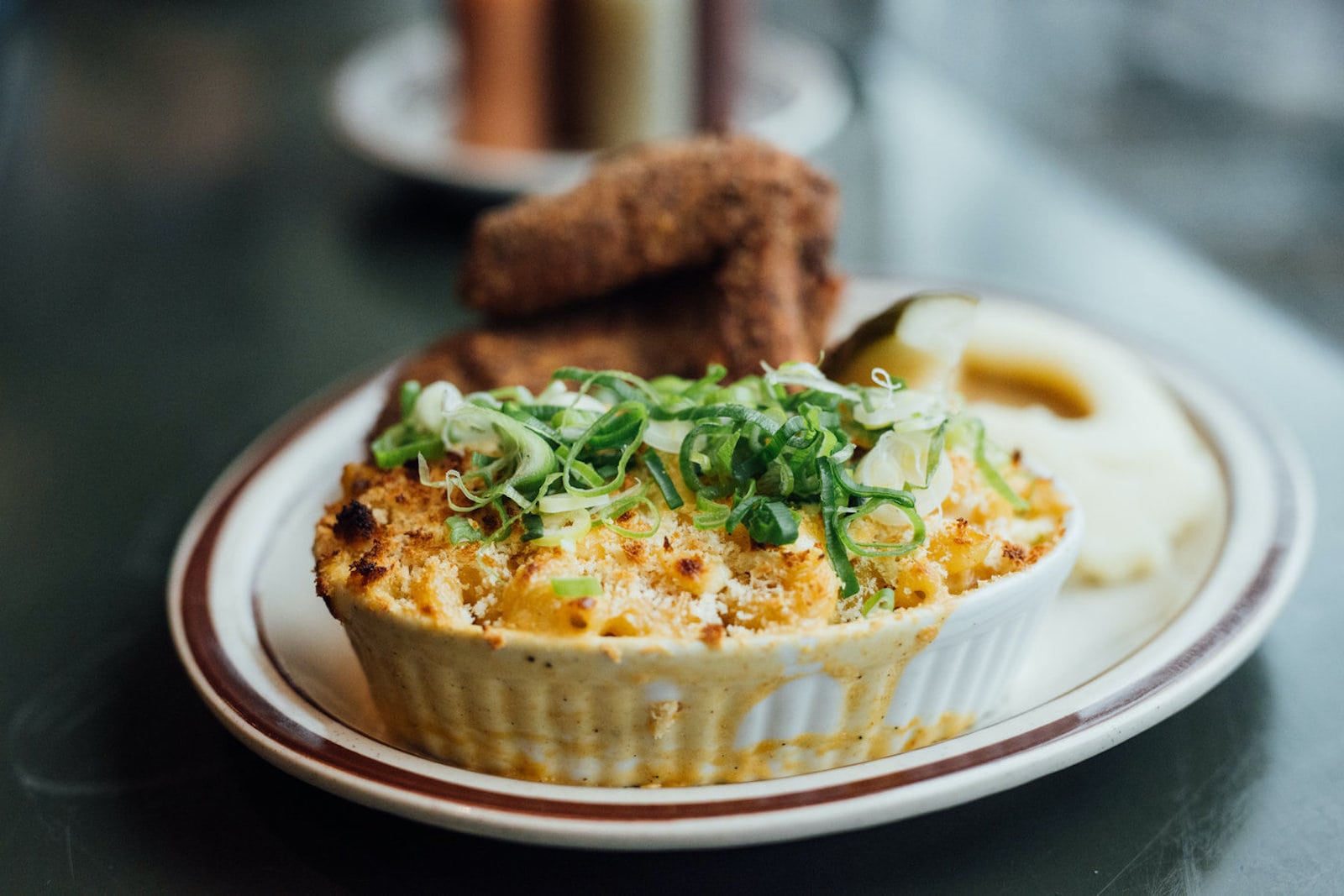 Many consider macaroni and cheese — or mac n' cheese — to be the ultimate comfort food. Due in part to its simplicity and abundance of cheese, this dish is a firm favourite with most everyone.
Many Montreal restaurants offer their own version of this dish, either as a tribute to the traditional recipe, or with their own added twist. Since we love this dish, we had fun putting together a list of the best mac and cheeses in town.
But first, a little history. The first records of mac and cheese appear in the 14th century in the medieval cookbook "The Form of Cury". Later, in 1802, legend has it that former U.S. President Thomas Jefferson insisted that mac and cheese be offered at a formal dinner at the White House. This decision greatly contributed to anchor this dish in American popular culture (so much so that there is a national mac and cheese day in the United States). Later, the multinational company Kraft Foods took advantage of the Great Depression to launch its own interpretation of macaroni and cheese, but in a box. With a slogan along the lines of "A meal for four in nine minutes", the company's mac and cheese officially democratized the dish. Today, both gourmets and those looking for comfort at a reasonable price are delighted by this cheesy pasta dish.
For more comfort food recommendations, check out our list of the best pasta, or the best poutines in Montreal.
Happy reading & mac n' cheesing!
See on map
1 Boulevard Robert-Bourassa Montréal H3B 4S6
6704 Rue Clark Montréal H2S 3E9
1800 Rue Notre-Dame Ouest Montréal H3J 1M5
5509 Rue Laurendeau Montréal H4E 3V9
281 Rue Bernard Ouest Montréal H2V 1T5
3981 Rue Notre-Dame Ouest Montréal H4C 1R2
4030 Rue Wellington Montréal H4G 1V3