The best mac n' cheese in town: As comforting as it gets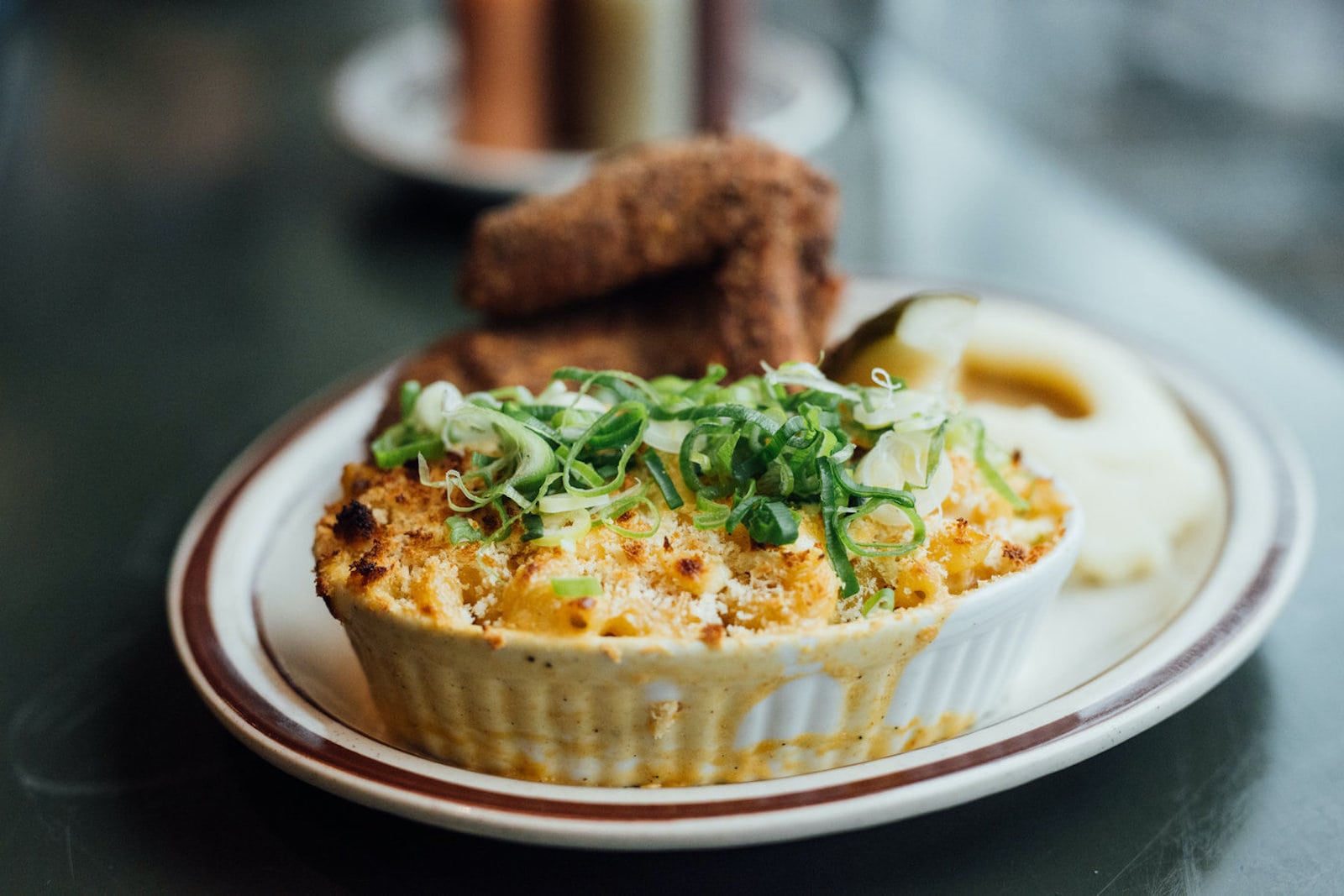 Many consider macaroni and cheese, also known as Mac n' Cheese, to be the ultimate source of comfort. Due in part to its simplicity, this dish has become a favourite with students, fathers and mothers, as well as foodies. Many Montreal restaurants offer their own version of this dish, either in homage to the traditional recipe or in a revisited way. Several restaurants offer a macaroni and cheese dish that is definitely worth a visit. That's why we've decided to offer you a list of the best Mac n' Cheese in town.
But first, a little history. The first traces of macaroni and cheese appear in the 14th century in the medieval culinary book The Form of Cury. Later, legend has it that former U.S. President Thomas Jefferson, in 1802, insisted that Mac n' Cheese be offered at a formal lunch at the White House. This decision greatly contributed to anchor this dish in the American popular culture. So much so that in the United States, one day, July 14th, is now recognized as National Mac n' Cheese Day! Later, the multinational corporation Kraft took advantage of the Great Depression to launch its own interpretation of macaroni and cheese in a box. With a slogan like "A meal for four in nine minutes", the company's Mac n' Cheese made the dish's democratization official. Today, both gourmets and those looking for comfort at a reasonable price are delighted by this cheesy pasta dish.
For foodies who seek to be comforted, we recommend our list of the best onion soups in Montreal or the list of comforting restaurants in Montreal where you can eat extremely well.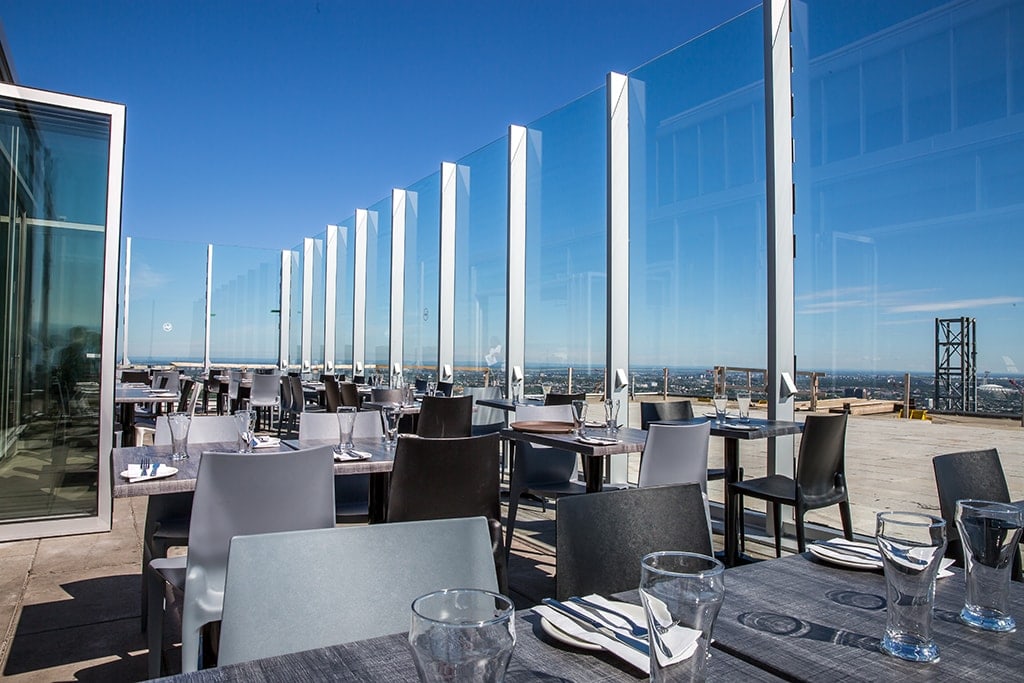 Les Enfants Terribles has come a long way since it opened in 2008. Known for its beautiful terraces, the restaurant is also able to comfort with dishes like ribs, fish n' chips and its Mac n' Cheese. The house offers a macaroni and cheese au gratin (made with cheddar and cheese curds from here, of course). Photo Les Enfants Terribles
1 Boulevard Robert-Bourassa
Montréal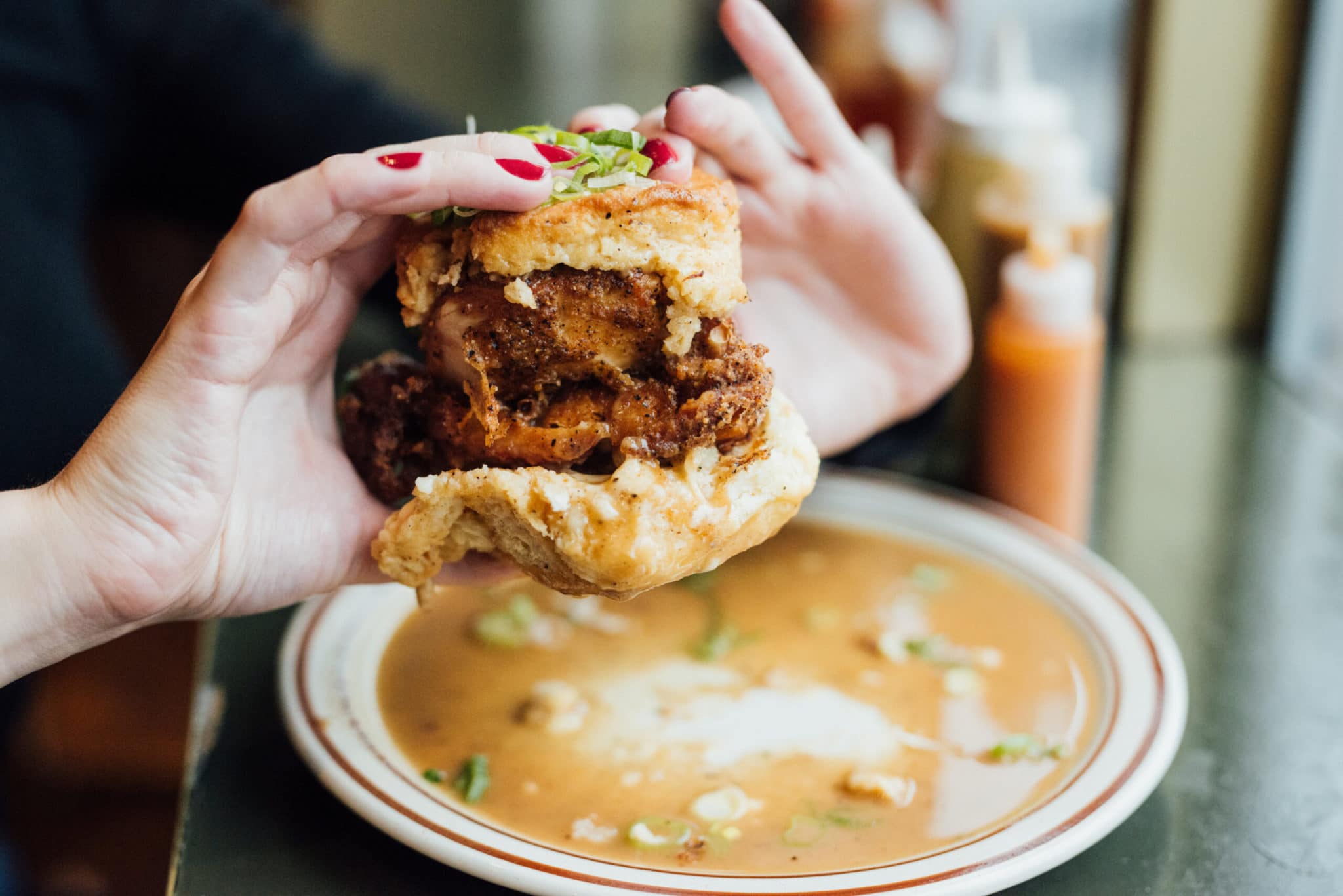 Here, you'll find cuisine from the American South in a 1920s atmosphere; we love this place. The music and decor take you back in time while the menu transports you to our neighbours to the south. Among our favourite dishes, we find the Mac n' Cheese, served in a small or large format, and has everything to comfort you! Particularly gourmet because the sauce is made with Île-aux-Grues Cheddar and then baked with cheese curds. Photo Dinette Triple Crown
6704 Rue Clark
Montréal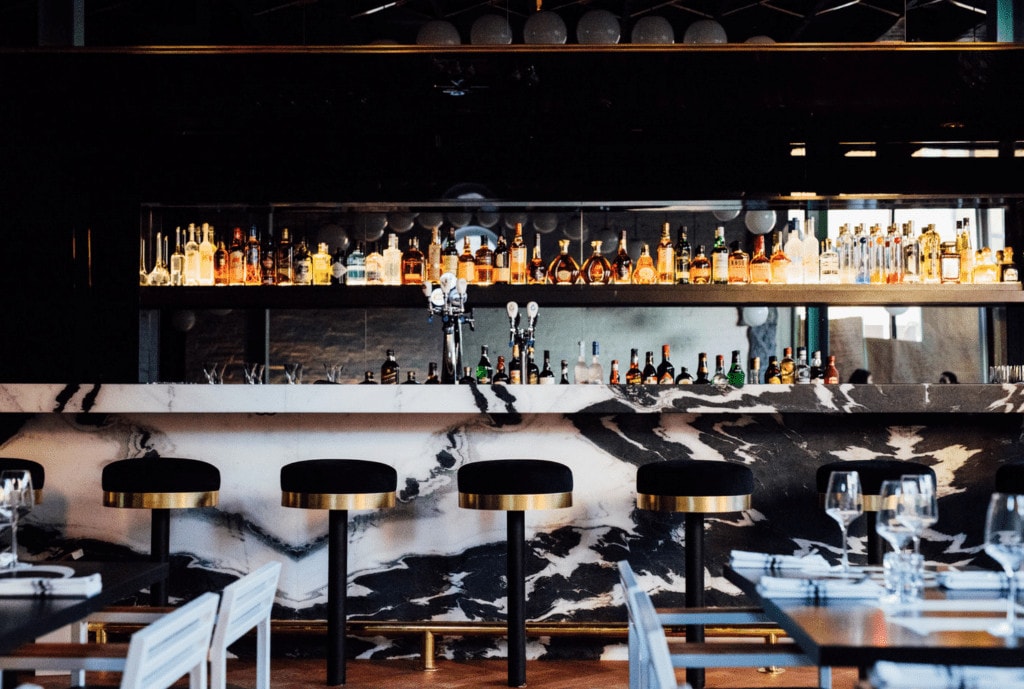 This superb Griffintown address is best known for its charming fried chicken and champagne concept in a sublime space. To accompany its delicious poultry or for those who don't want to eat meat, don't forget that the house also serves a delicious Mac n' Cheese made exclusively with delicious local cheeses!
1800 Rue Notre-Dame Ouest
Montréal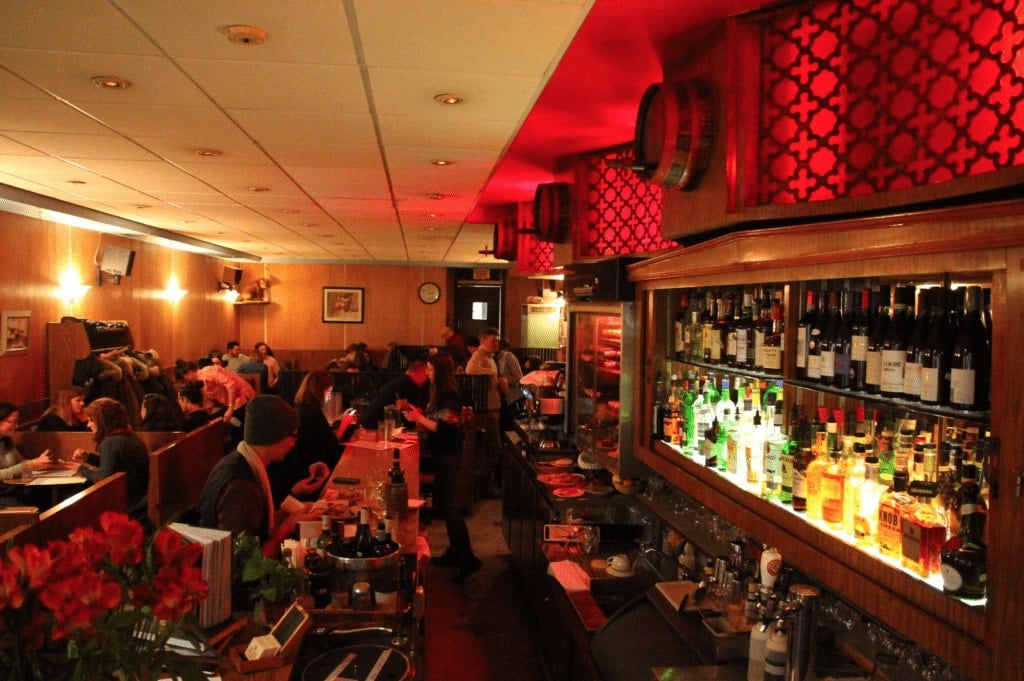 Nouveau Palais
With an authentic kitsch decor, a very casual atmosphere and an excellent and affordable menu, the restaurant is a Mile End institution and an address we love. In addition to their excellent burgers, they serve a delicious macaroni and cheese. It's the ultimate comfort food!
281 Rue Bernard Ouest
Montréal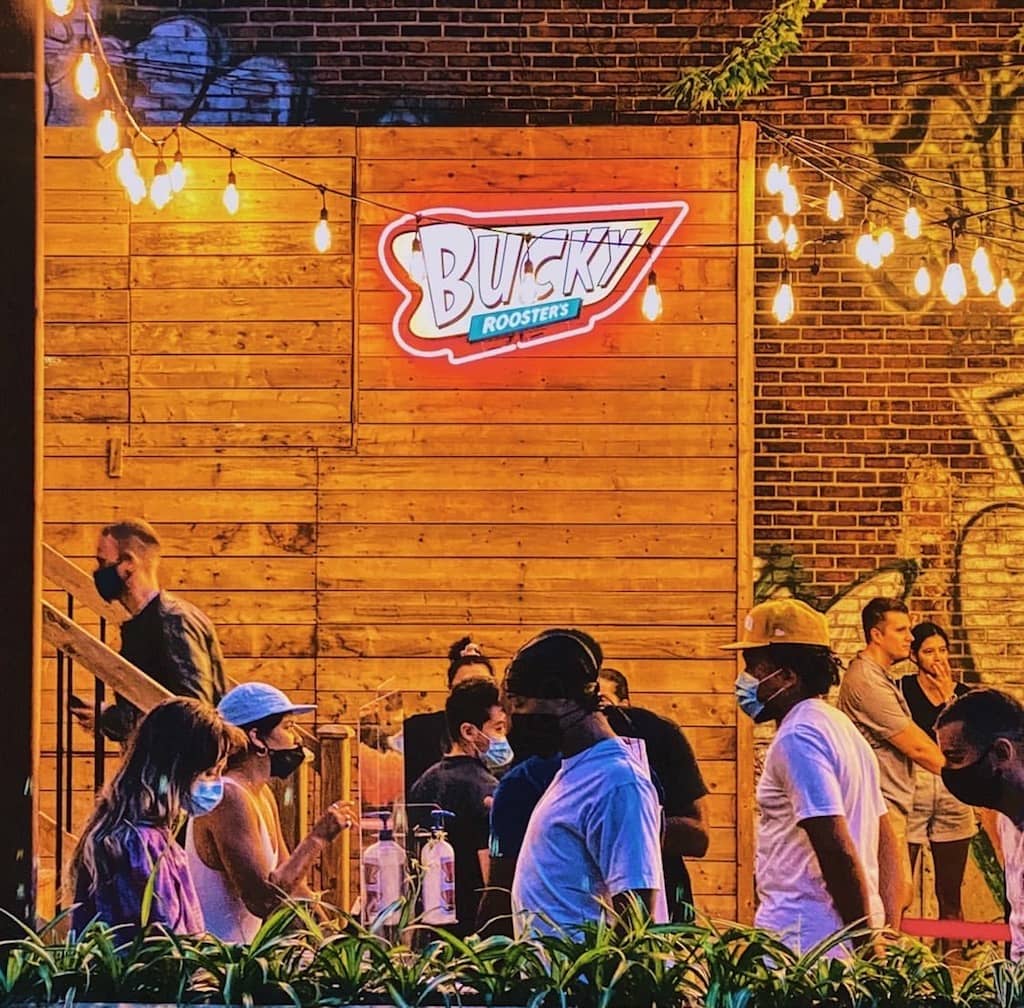 Bucky Roosters is worth visiting for two reasons. The first: its delicious fried chicken… of course! And the second: a fun and unusual branding designed by Shah. The menu, like the layout of the space, tells a story. That story is about the Acadians and their influence on the culture of the American South. Also on the menu is an excellent macaroni and cheese: Snowy Peaks Mac & Cheese.
3981 Rue Notre-Dame Ouest
Montréal
1 Boulevard Robert-Bourassa Montréal H3B 4S6
6704 Rue Clark Montréal H2S 3E9
1800 Rue Notre-Dame Ouest Montréal H3J 1M5
281 Rue Bernard Ouest Montréal H2V 1T5
3981 Rue Notre-Dame Ouest Montréal H4C 1R2
Photography by Paradis BBQ