South Shore: Our restaurant suggestions for take-out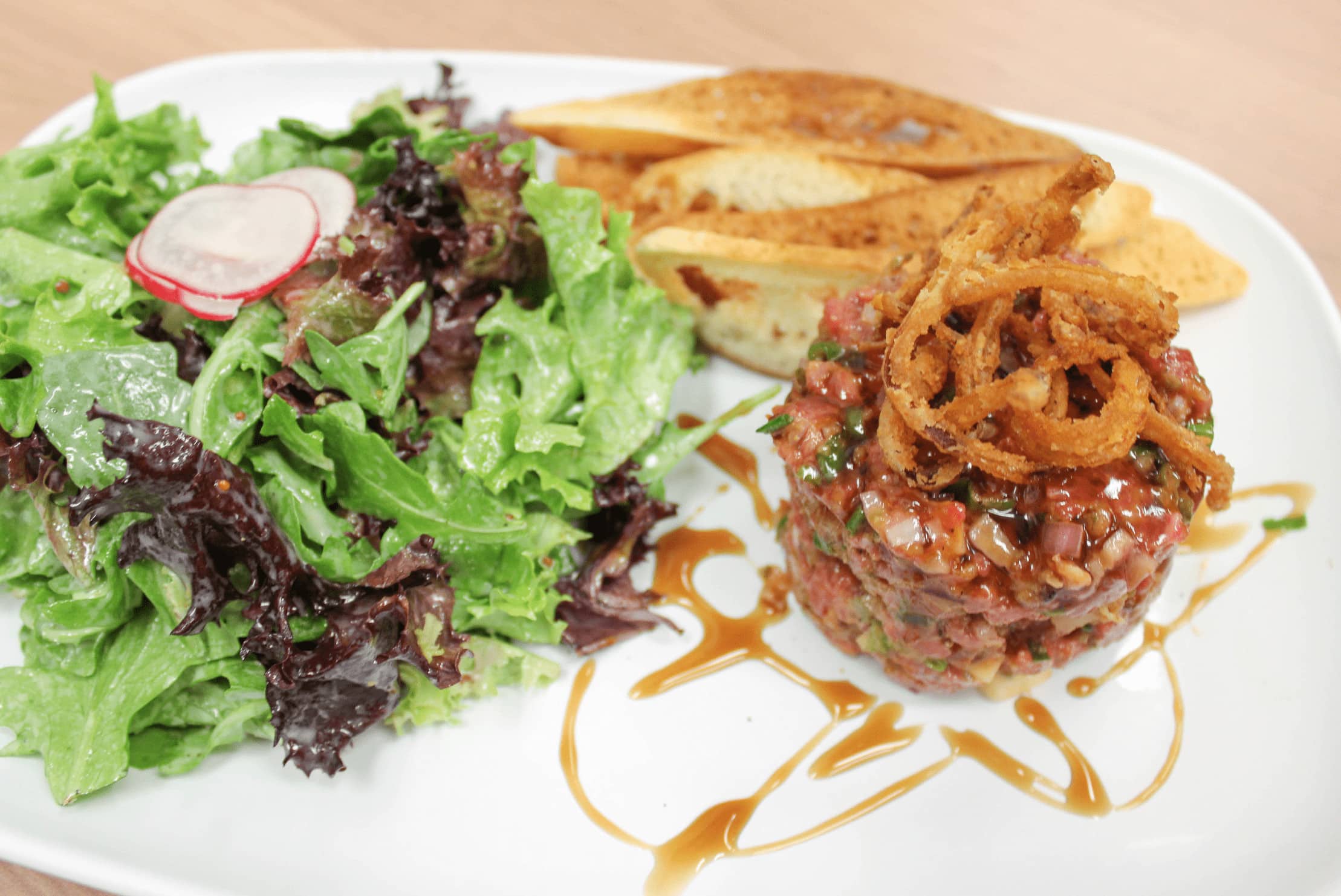 Here are our suggestions of delicious addresses on the South Shore that are offering take-out or delivery. Most of the addresses have adapted to the current circumstances and offer several options, such as a take-out menu, delivery, grocery items, an online store, etc!
Bon appétit!
Granby:
Robusto and L'Impérial
Robusto's pizzas and pastas, and some of L'Impérial's prepared dishes are available. The menus are posted on the Facebook pages of both restaurants. Good news — Imperial's dishes freeze well!
Bistro Kapzak
The entire menu of this Polish-Quebecois fusion restaurant is available for take-out. You can order online or by phone.
Maison Boire
(Will reopen in mid-January). The team at Maison Boire offers a take-out menu prepared entirely by hand, using ingredients from their own gardens and from local organic farms. Did you know that this charming Granby address was certified as the greenest restaurant in Canada in 2020?
La Casa du Spaghetti
For those evenings when you need some hot comfort food, La Casa du Spaghetti is there for you with delicious wood-fired pizzas and tasty spaghetti.
Chambly:
Viridi Café
Viridi celebrated its first anniversary at the end of October. The charming address in Old Chambly is a café, a gourmet dinette, and a boutique. Audrée and Léa, the two women behind the project, offer a delicious menu made with mostly local ingredients. Try their mac and cheese with Gré des Champs cheese. The best part of Le Viridi? They have a great selection of natural wines.
Boucherville:
Le tire-bouchon
The Moroccan-inspired French bistro offers a $35 take-out menu that includes an appetizer, main course, and dessert. Available on Fridays and Saturdays for a weekend feast.
Nourri au Beurre
This address offers a market cuisine inspired by local gastronomy. The team offers different gourmet boxes every week. The menu is posted on the restaurant's Facebook page.
Chez Lionel
Chez Lionel offers a take-out menu as well as a grocery menu with pre-cooked delicious dishes.
Lulu Bistro
Lulu Bistro offers its succulent classics for take-out, as well as a nice selection of privately importated wine. You can consult the menu online and order by phone at (450) 449-5885.
Agave
Sad you won't be traveling to Mexico this year? Bring Mexico to you with Agave. A delicious menu to enjoy at home with tacos, enchiladas, arrachera, cochinita pibil, queso fundido, and more.
Saint-Hubert:
Le Bistro des bières belges
Le Bistro des bières belges offers a menu of ready-to-eat dishes that can be ordered by emailing [email protected]. For more details, check out their Facebook page.
Ambrosia
Ambrosia offers pasta and grilled meats for take-out or delivery. The restaurant offers a Family Sunday menu: pizza, lasagna and hamburgers.
Picolina
Picolina offers fine Italian-inspired cuisine to-go with delicious hot meals in the Picolina Marketplace section. The take-out menu promotes many local businesses and is made up of mostly local ingredients. We love it.
Küto – Tartare Counter
For your well-deserved night off from cooking, treat yourself to Küto's delicious tartares that are prepared in a variety of ways. The counter even offers a salmon tartare with bacon and maple.
Saint-Lambert:
Primi Piatti
Primi Piatti offers a comforting take-out menu. You can order online on their website.
Histoire de pâtes
At 458 Victoria Avenue. The house prepares irresistible take-out dishes.
Le Webster
In addition to its excellent coffee, Le Webster offers delicious products from the Guillaume bakery as well as sweet treats from Yum Flo (dessert bar). Pastries, sandwiches, and Alsatian potato fritters are also available.
L'Échoppe des fromages
L'Échoppe des fromages continues its mission to save the world with quality cheeses of course, but also charcuterie and various delicatessen products. In these troubled times, a small home-made menu is also available. Orders by phone: 450-672-9701, by text: 438-821-0090 or by email: [email protected]
Bidon Taverne Culinaire
(Back on February 1st). This Saint-Lambert address offers tartares, tatakis, sandwiches, and other good food to-go.
Longueuil:
Gousto Bistro
The chef has prepared a delicious special menu, and one that is very Italian! You can order in advance for take-out or delivery. Also, they offer 50% off on Saturdays starting at 7pm.
Madame Thai
Delicious Vietnamese food available at her take-out counter or delivered via Onship.ca.
Péché Matinal
The restaurant offers a decadent breakfast menu with dishes like okonomiyaki (Japanese pancake). Sweet and savoury delights to enjoy at home since you deserve a day off from cooking too, right?
Restaurant Lanterne
This restaurant in Old Longueuil offers fine Vietnamese, Thai, and Asian cuisine to enjoy at home.
Brossard:
La Maison Kam Fung
The house prepares delicious dim sum as well as Cantonese and Szechuan dishes to-go.
Brasserie T
(Temporarily closed). From appetizer to dessert, Brasserie T offers its menu for take-out and delivery. Eat Toqué's signature dishes at home. We recommend the Paris-Brest for the perfect sweet finish.
Saint-Constant:
La Carcasse
To face the crisis, La Carcasse has reinvented itself! To avoid grocery store traffic, the restaurant offers a new "ready to cook" La Carcasse service.
Le Tibœuf
This Caribbean culinary bar in the heart of St. Constant offers the Tibœuf experience at home with its take-out menu made up of Caribbean classics.
Delson:
Como Pizzeria
Movie night and pizza in the works? Order from Como Pizzeria. This charming address has been preparing Italian cuisine for several years to the delight of St. Constant residents.
La Prairie:
Chez Julien
Chez Julien's menu is available for delivery and take-out.
Le Shack du Pêcheur
Le Shack du Pêcheur offers seafood delicacies such as a crab cake burger and a shrimp mac and cheese. The restaurant also offers meals for two as well as a table d'hôte on weekday lunch hours.
Crèmerie Jonathan
Jonathan's Ice Cream Shop, located right next to La Prairie's miniature golf course, is a popular spot for locals.
Beloeil:
Chez Heng
The house offers its menu of "fine Asian cuisine" to take-out. Orders taken by phone at 450-281-4364
Le Coureur des Bois
This gourmet bistro in Beloeil has adapted to the circumstances and offers a catering menu that changes weekly as well as a menu for the holiday season to the delight of epicureans and lovers of fine wines.
If you know of any other establishments offering take-out or delivery on the South Shore, please let us know right here.