For The Early Birds: Address suggestions that open early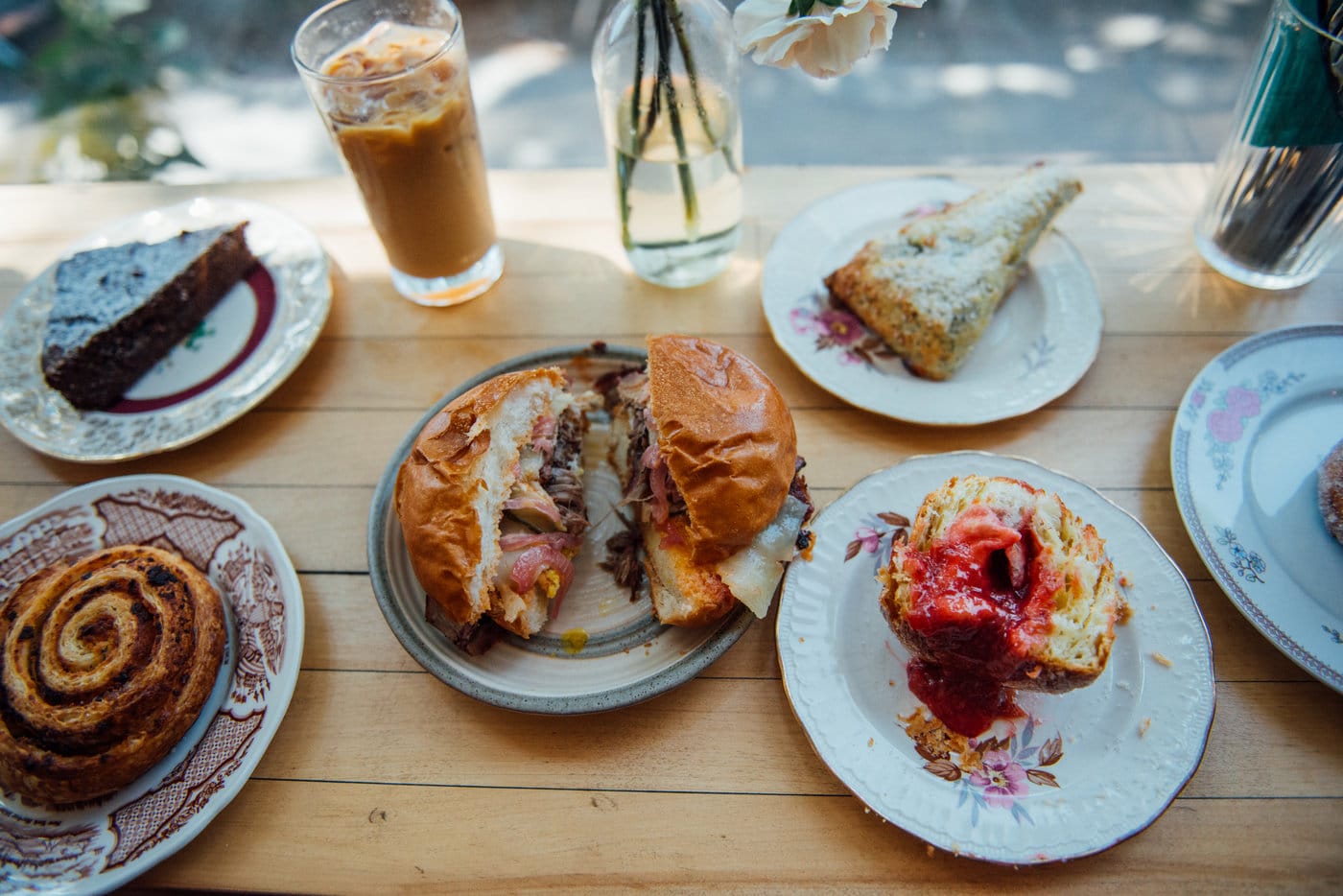 Good morning! Early risers, young parents, or insomniacs, this list is for you! For those of you who wake up with the sun and wonder which gourmet addresses are open at dawn, here are a few suggestions scattered across the city.
No need to wait for the rest of the city to wake up to be able to enjoy a quality coffee, a breakfast sandwich, pastries of all kinds, and other morning delights. These beautiful addresses—which mainly include cafés and bakeries—are waiting for you.
A soft morning as we like them: calm and delicious!
See on map
5687B Avenue du Parc Montréal H2V 4H2
124 Rue Saint-Viateur Ouest Montréal H2T 2L1
7335 Rue du Mile End Montréal H2R 2Z7
180 Rue Saint-Viateur Ouest Montréal H2T 2L3
151 Rue Villeray Montréal H2R 1G4
2009 Avenue de la Salle Montréal H1V 2K6
3852 Rue Wellington Montréal H4G 1V2
7024 Avenue Casgrain Montréal H2S 3A2
418 Rue Rachel Est Montréal H2J 2G7
2270 Avenue du Mont-Royal Est Montréal H2H 1K6
316 Avenue du Mont-Royal Est Montréal H2T 1P7
380 Rue Jarry Est Montréal H2P 1T9
5170 Boulevard Saint-Laurent Montréal H2T 1R8
1470 Rue Bélanger Montreal H2S 2G8
357 Rue de Castelnau East Montréal H2R 2C3
195 Rue Young Montréal H3C 2E9
105 Rue Rachel Ouest Montréal H2W 1G4
244 Rue de Castelnau East Montréal H2R 1P5