Café Vito: Italian coffee, charm and conviviality in Villeray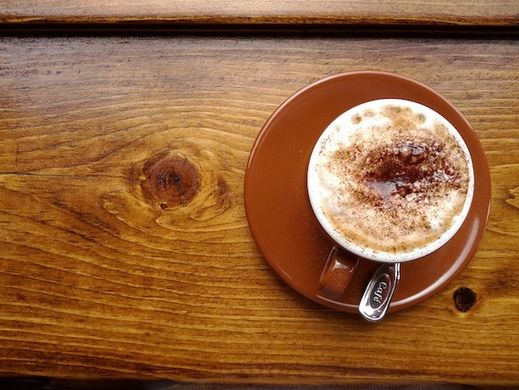 Café Vito

$
Monday: 5:00 AM – 7:00 PM
Tuesday: 5:00 AM – 7:00 PM
Wednesday: 5:00 AM – 7:00 PM
Thursday: 5:00 AM – 7:00 PM
Friday: 5:00 AM – 7:00 PM
Saturday: 5:00 AM – 7:00 PM
Sunday: 5:00 AM – 7:00 PM


Owner(s) Vito Azzue
Opened 2012
A true neighbourhood fixture in the neighbourhood of Villeray, Café Vito offers Italian coffees, a few quick lunches, but above all, a warm and deeply authentic welcome.
Presenting Vito
Vito Azzue grew up living above a café. His father worked in a café, and so did his brother. Before opening Café Vito, his brother spent nearly two decades serving coffee at Café Olimpico, Montreal's staple Italian café. Vito was a manager when he decided to realize a long-held dream of having his own café. In 2012, he opened his very own café in a small location on Villeray Street. Quickly, Café Vito became a staple in the neighbourhood: a most friendly address that warms the body and the soul.
When Vito moved from the Mile End to Villeray, many decided to follow the barista who knew their names and how they liked their coffee. Vito's warm approach is one of the main reasons why his café is a favourite among neighbourhood residents. Locals stop by the address, from early morning and evening, to savour a well-calibrated Italian coffee and chat with the cordial barista. The small counter serves coffee in all its forms: macchiato, mocaccino, cappuccino, café au lait, but it's hard not to opt for a classic espresso, where all of Vito's know-how is condensed into a few satisfying – and stimulating – sips.
To eat
To eat, the small counter offers a nice selection of sandwiches and pastries. At the entrance, you'll see homemade cakes, croissants, and cookies, including delicious cannoli, which are among the best in town. Inside the display case are several prosciutto, bologna and jerk chicken sandwiches. One of the house specialties is the sausage bread, a recipe that originated in Sicily. "Easy, accessible cooking made with love," Vito sums up.
Established in a small space, the place was a bit cramped at first. Last year, the café took over the neighbouring laundromat that once occupied half the space. The expansion allows the café to comfortably accommodate customers. The café's decor is the work of Carta. architect + designer (Rita and the terrace of Bar Palco). The result is a warm space that charms with touches of wood reminiscent of traditional Italian cafés.
For those who are already thinking about Euro 2020, Vito promises a lively terrace and a great atmosphere—especially when Italy is playing!
Café Vito is a warm, welcoming, and comfortable neighbourhood address in Villeray. We stop by for a quick coffee, an affordable sandwich, and to chat with the very friendly Vito. It's one of our favourites.
Written by Samuel Gauvreau Des Aulniers
Photography by Alison Slattery