Suggested places to try in Toronto x Le Germain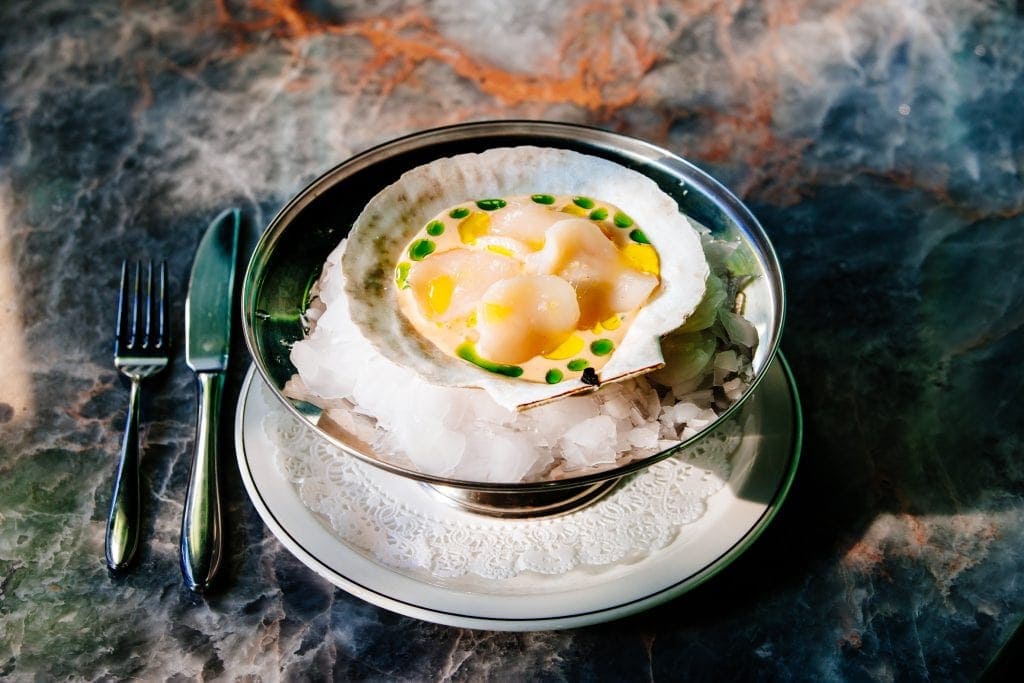 Are there any good restaurants to try in Toronto? Absolutely! If Toronto is an important financial center, the capital of Ontario is also a culinary hot spot. We've prepared a list of addresses that we love, that we return to with pleasure and that we strongly recommend that you try!
It is also an honour to present this list with Toronto's Hôtel Germain. The Quebec company's hotel is located in the heart of the entertainment district and welcomes you with all the comfort and class that it is so well known for. The superb hotel makes it easy to explore the city and take full advantage of what Toronto has to offer, including dining, of course.
For more food recommendations, feel free to ask the hotel's charming concierges for help. To learn more about staying at the Germain Toronto on your next visit, visit their website!
Our suggestions of restaurants to try in Toronto:
La Banane
This new Ossington Avenue restaurant is now among our favorites in town. From renowned chef Brandon Olsen, the address opened in early 2017. The space features a gorgeous marble bar, as well as an original colorful mural. There is a more intimate section at the front and back of the restaurant, and several round leather banquettes in the heart of the action. A French-inspired menu is savoured, and the address features a nice wine list. The restaurant offers appetizers, main courses and desserts executed with flair and attention to detail. It's the perfect place for a dinner with friends or a romantic evening at a new and hip Toronto restaurant.
227 Ossington Avenue
Toronto
Bar Raval
Bar Raval was born from a trip to Barcelona by the owners and has been the talk of the town ever since! The beautiful space is unique in its kind: it feels like entering a parallel universe. Customers come to savour delicious Spanish-style bites (pintxos/tapas) from 8am to 2am every day of the week (!) You can have breakfast, lunch, a snack between meals, dinner or a late-night bite. All accompanied by a coffee or a glass of wine, depending on the time. The tasting is done in the Spanish style: everyone stands or sits on a stool, which makes for a convivial experience.
505 College Street
Toronto
Dailo
This Asian restaurant on College Street offers Chinese cuisine with a French flair: traditional sharing dishes reinvented for all tastes. The atmosphere is festive and the decor comfortable. Inspired by a mix of eclectic items from across Asia, the room is ideal for accommodating groups. To accompany your meal, the establishment offers cocktails, beer and wine. If you're looking to party before or after, the second floor of Lo Pan is a more accessible and festive bar that is also super nice.
503 College Street
Toronto
Bar Isabel
The restaurant's slogan is "Eat, Drink and be Merry." This Spanish-influenced restaurant is one of our favourites. When you make your reservation, the front desk may tell you that there are no seats before midnight, but that's because the restaurant favours walk-ins over reservations. So you're better off trying your luck walking in at a time that suits you. Bar Isabel serves several excellent raw dishes, delicious little tapas, cheeses, smoked meats, seafood (including one of the best octopus ever), meats and desserts. We come here to feast and drink good cocktails and wine of all kinds!
797 College Street
Toronto
Fat Pasha
A little further north in the city, Fat Pasha is located on the edge of The Annex neighbourhood. This restaurant with Middle Eastern influences surprises and charms every time! In a simple decor, we savour generous, delicious and out of the ordinary Middle Eastern cuisine. There are starters (falafel, fattoush), meats (fish, steak, chicken, lamb), on the side rather exotic, "salatim", and some desserts. The restaurant is open for lunch and is definitely an original and friendly address in Toronto; ideal for an evening with friends.
414 Dupont Street
Toronto
See on map
227 Ossington Avenue Toronto M6J 2Z8
505 College Street Toronto M6J 2J3
503 College Street Toronto M6G 1A5
797 College Street Toronto M6G 1C7
414 Dupont Street Toronto M5R 1V9
Photography by Jesse Milns