The Plateau Mont-Royal: Our suggestions for take-out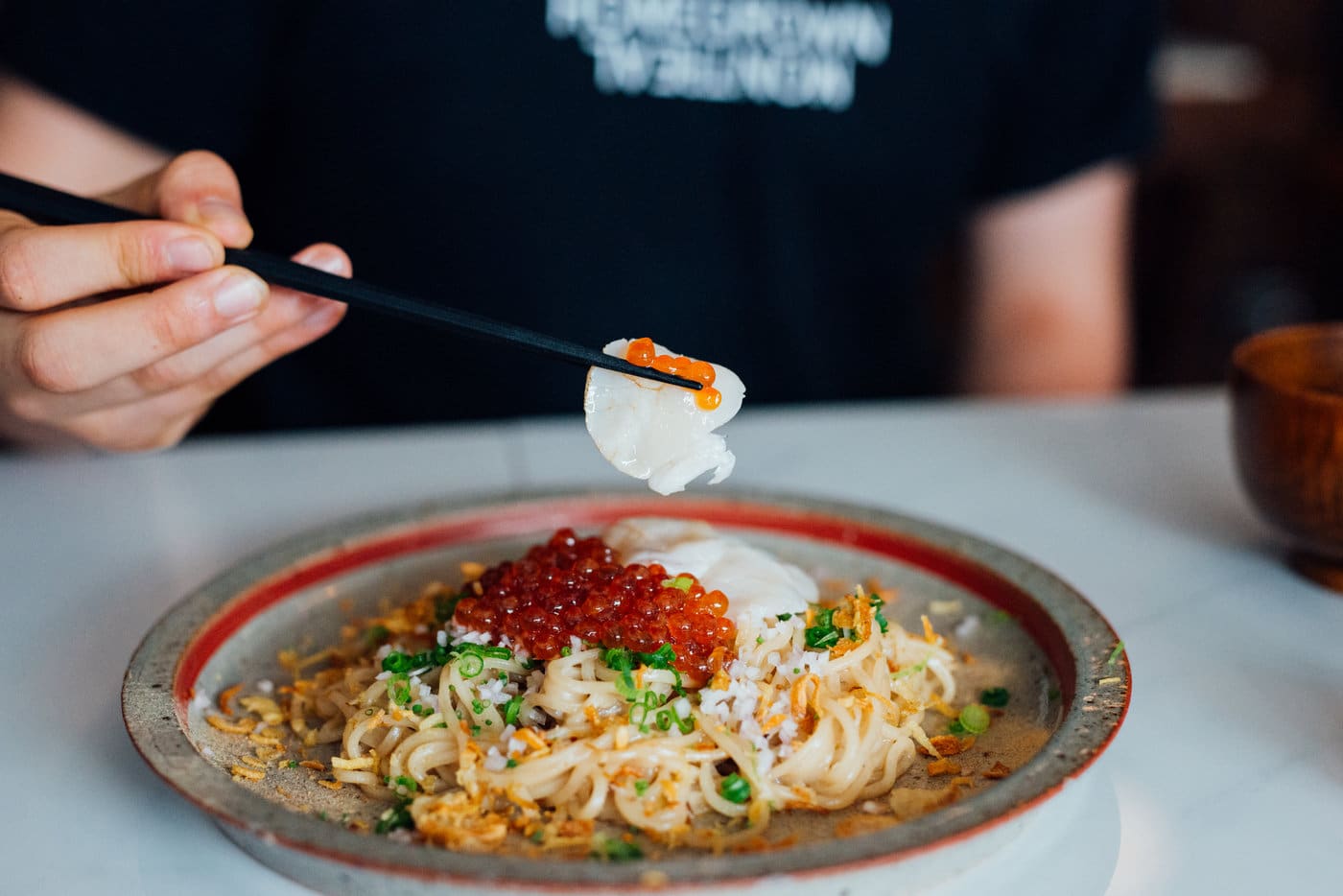 As the creative hub of Montreal, the Plateau Mont-Royal has a lot to offer. The neighbourhood is known around the world for its street art and distinctive architecture. It is a corner of the island of Montreal that attracts foreigners as much as Montrealers themselves.
From Parc Lafontaine to Parc Jeanne-Mance, Le Plateau, also known as le Petit-Paris, is a friendly place where gathering with friends is a favourite pastime, at least when it was or will be a possibility. It is crossed by major commercial arteries, such as Saint-Laurent Boulevard, Saint-Denis Street and, of course, Mount Royal Avenue; the choice of restaurants is so great that one sometimes doesn't know where to turn.
While we wait for the dining rooms to reopen, the Plateau offers a variety of options for those who want take-out and support their favourite restaurants at the same time. Here are some suggestions for you.
See on map
1309 Avenue Laurier Est Montréal H2J 1H4
3619 Rue Saint-Denis Montréal H2X 3L6
1633 Rue Saint-Denis Montréal H2X 3K3
1995 Rue Masson Montréal H2H 1A5
4475 Rue Saint-Denis Montréal H2J 2L2
2407 Avenue du Mont-Royal Est Montréal H2H 1L2
917 Rue Rachel Est Montreal H2J 2J2
4351 Avenue De Lorimier Montréal H2H 2B3
4185 Rue Drolet Montréal H2W 2L5
316 Avenue du Mont-Royal Est Montréal H2T 1P7
173 Avenue Duluth Est Montréal H2W 1H4
227 Rue Rachel Est Montréal H2W 1E4
3895 Boulevard Saint-Laurent Montréal H2W 1X9
4629 Avenue du Parc Montréal H2V 4E4
4524 Boulevard Saint-Laurent Montréal H2T 1R4
Rue De Bullion Montréal H2W 2E5
1499 Avenue Laurier Est Montréal H2J 1H8
928 Avenue du Mont-Royal Est Montréal H2J 1X2
969 Rachel Street East Montreal H2J 2J2
418 Rue Rachel Est Montréal H2J 2G7
506 Avenue Duluth Est Montréal H2L 1A7
994 Rue Rachel Est Montréal H2J 2J3
546 Avenue Duluth Est Montréal H2L 1A9
1479 Avenue Laurier Est Montréal H2J 1H8