Chocolats de Chloé : A lovely little chocolate shop with delicious chocolates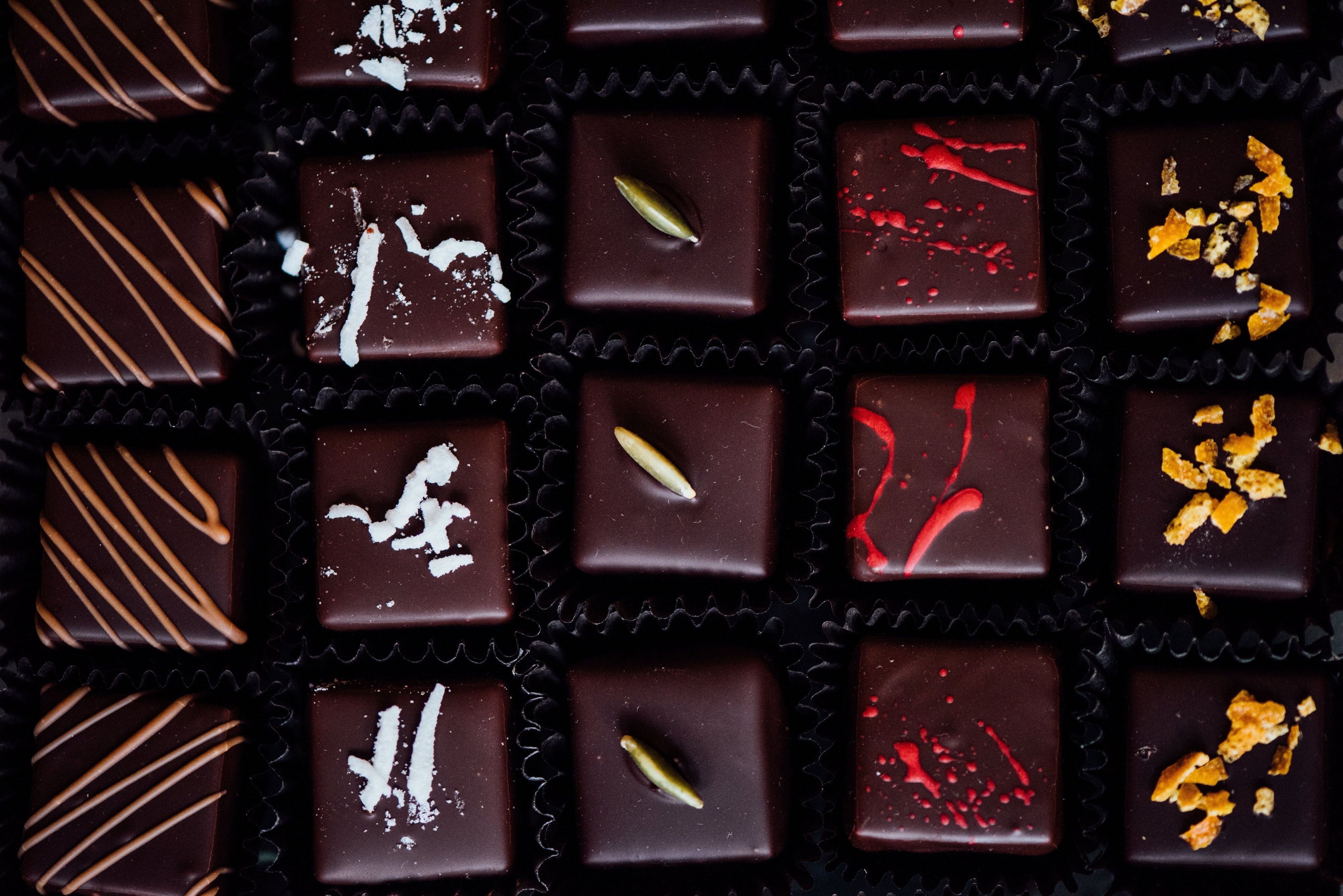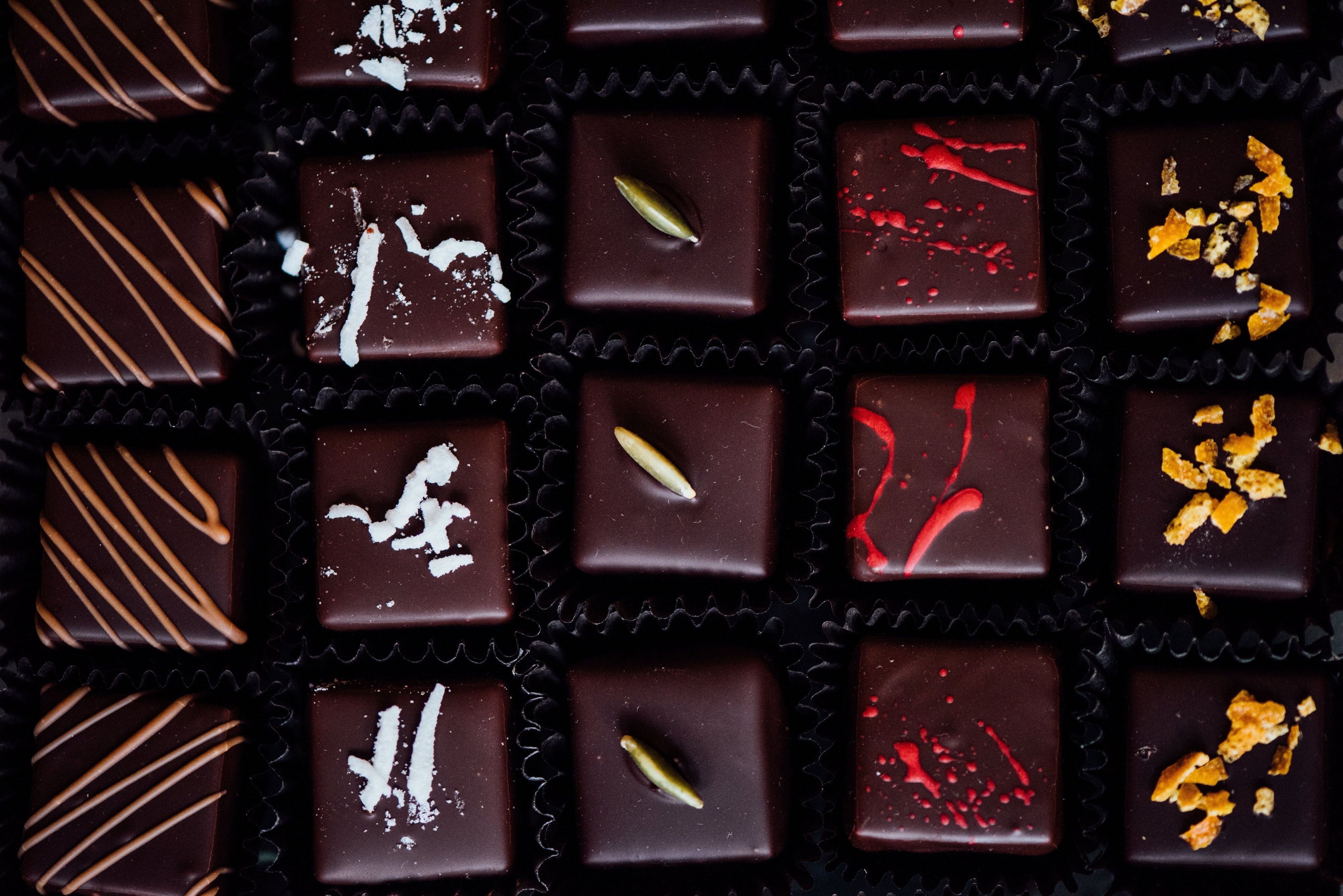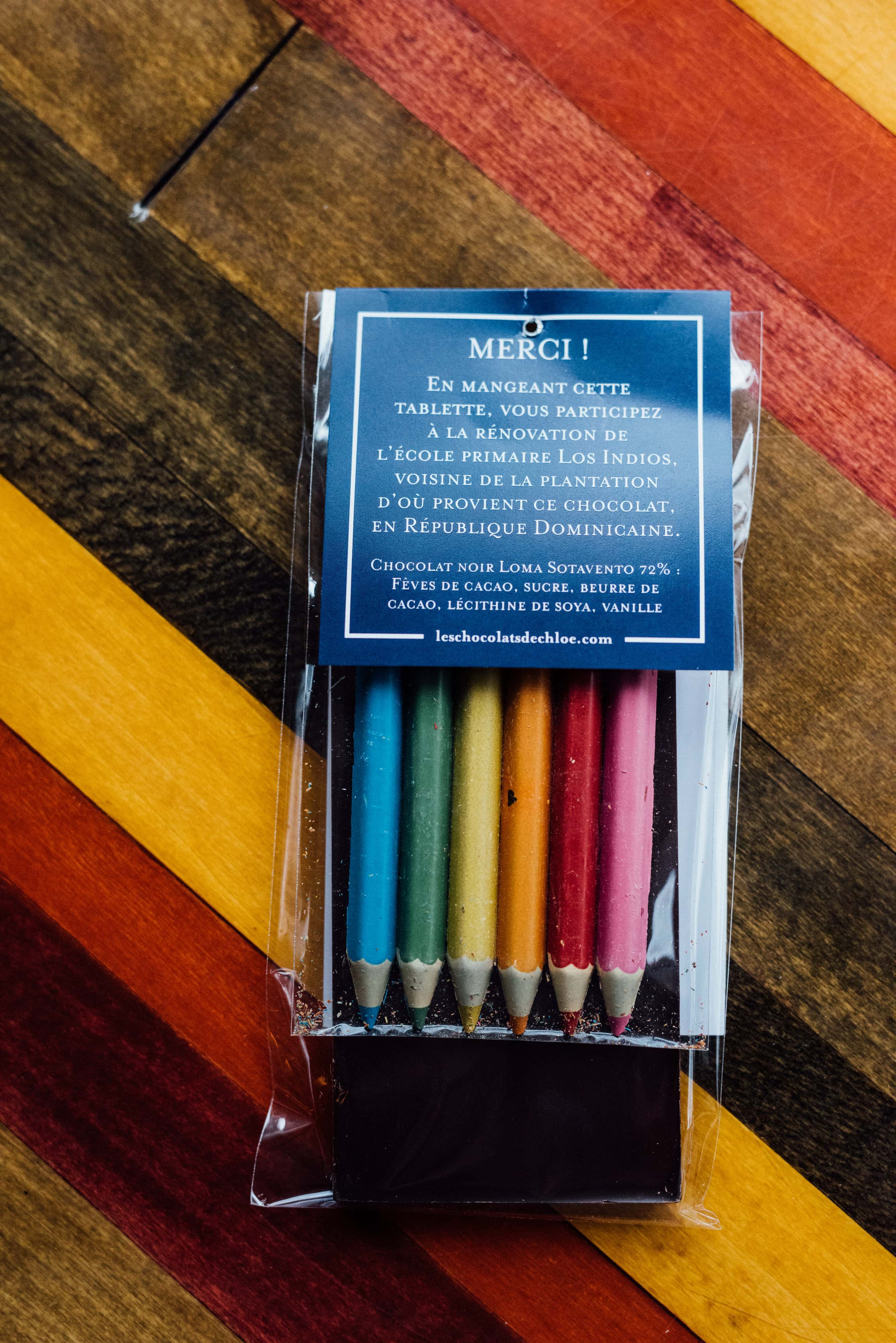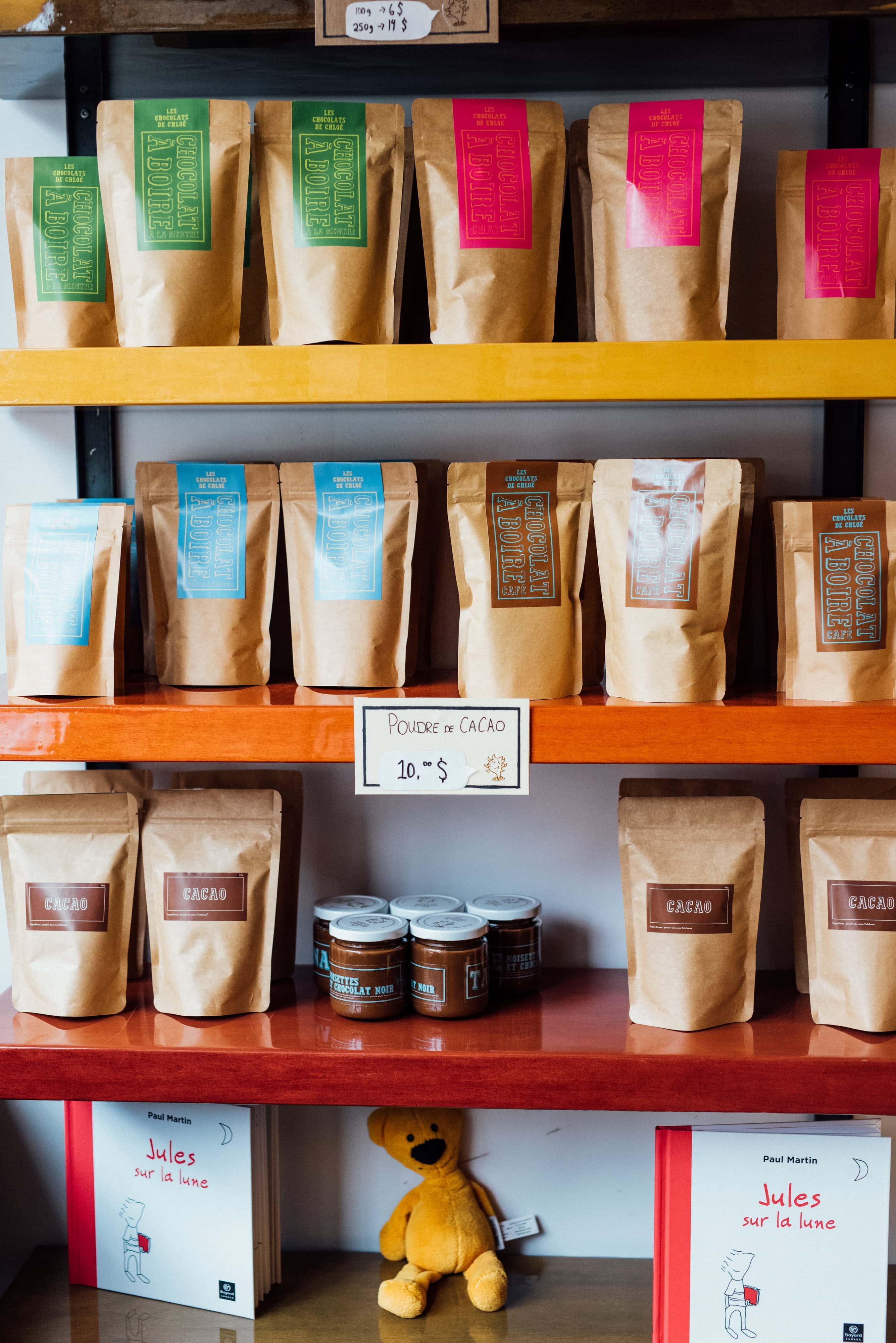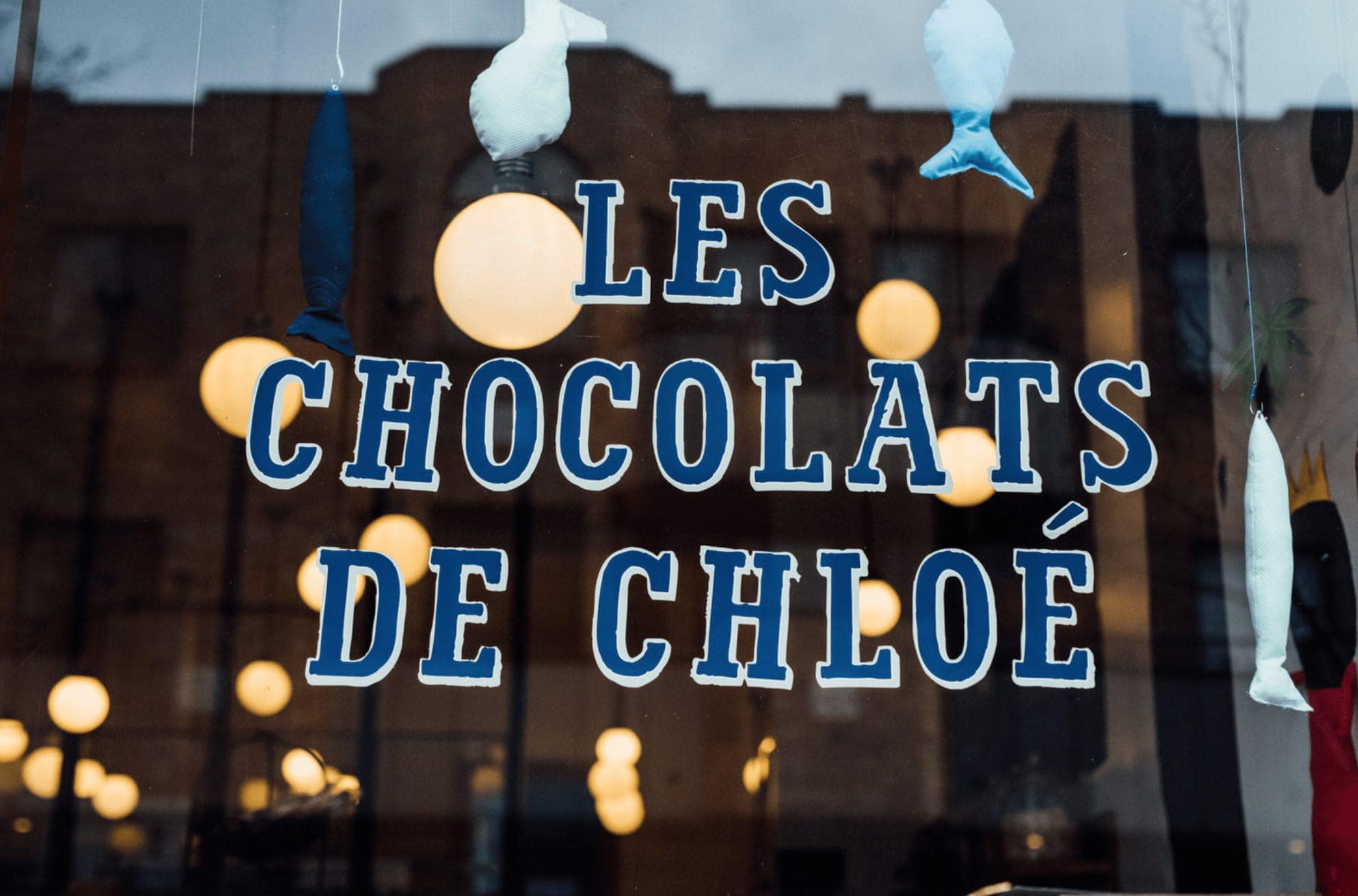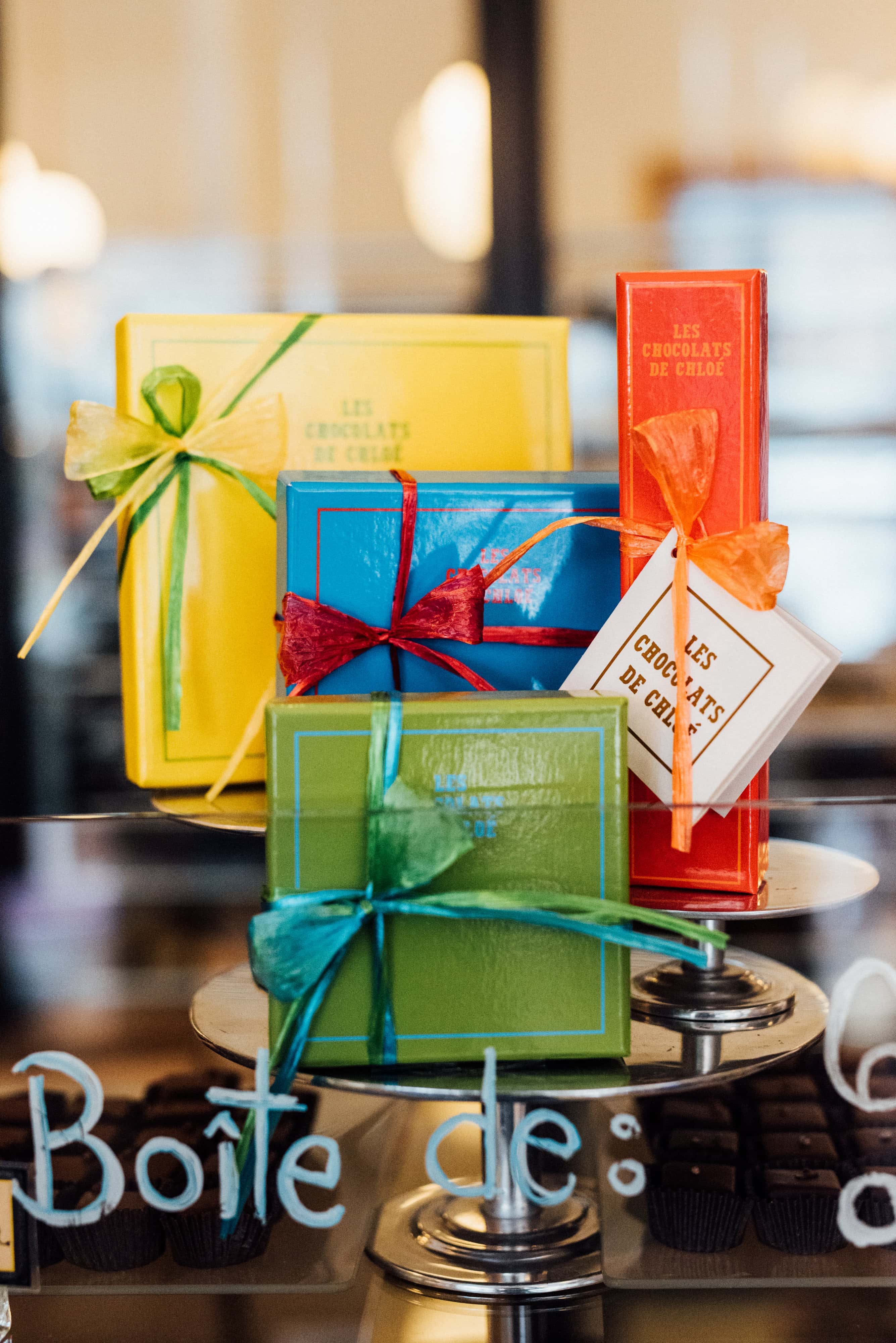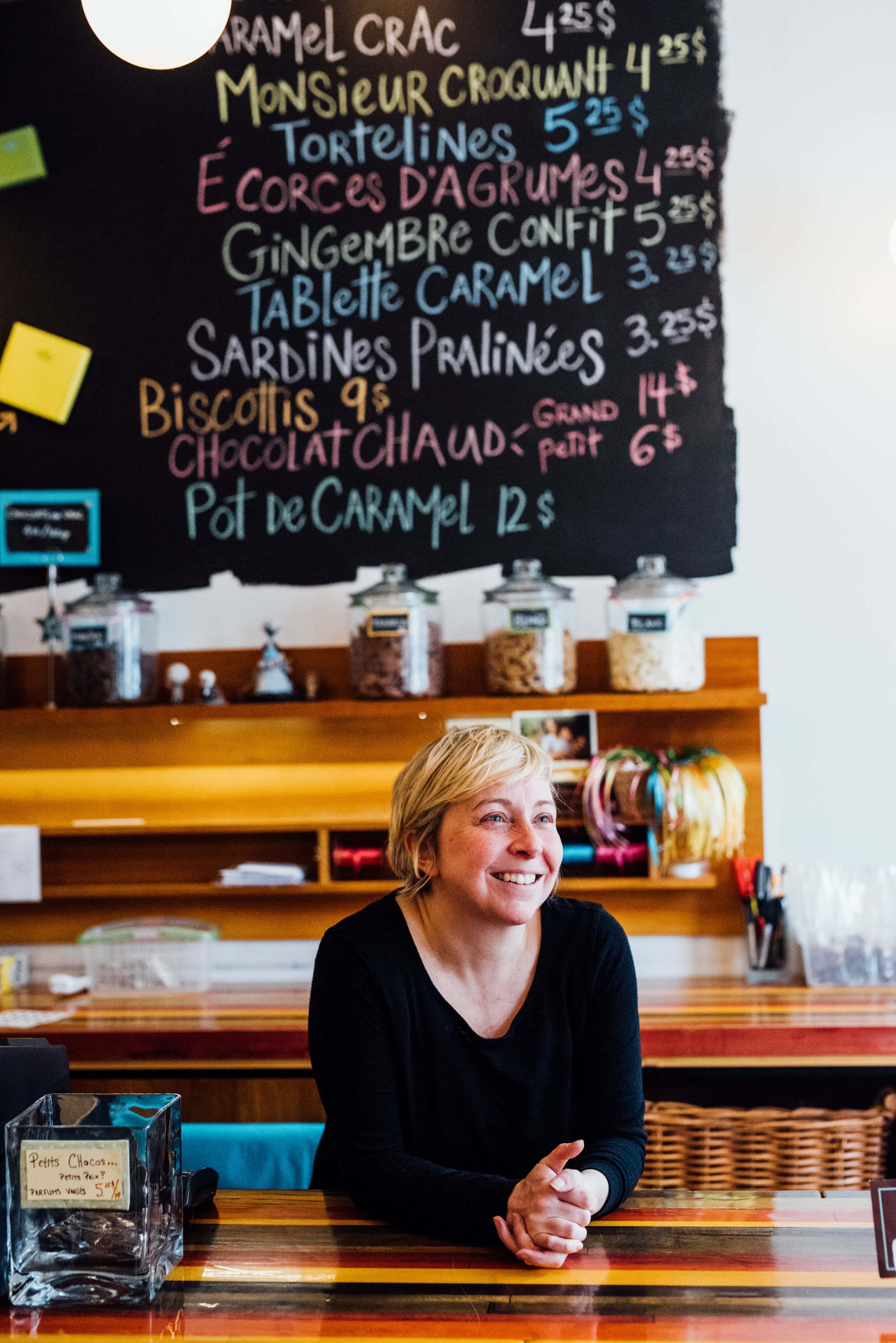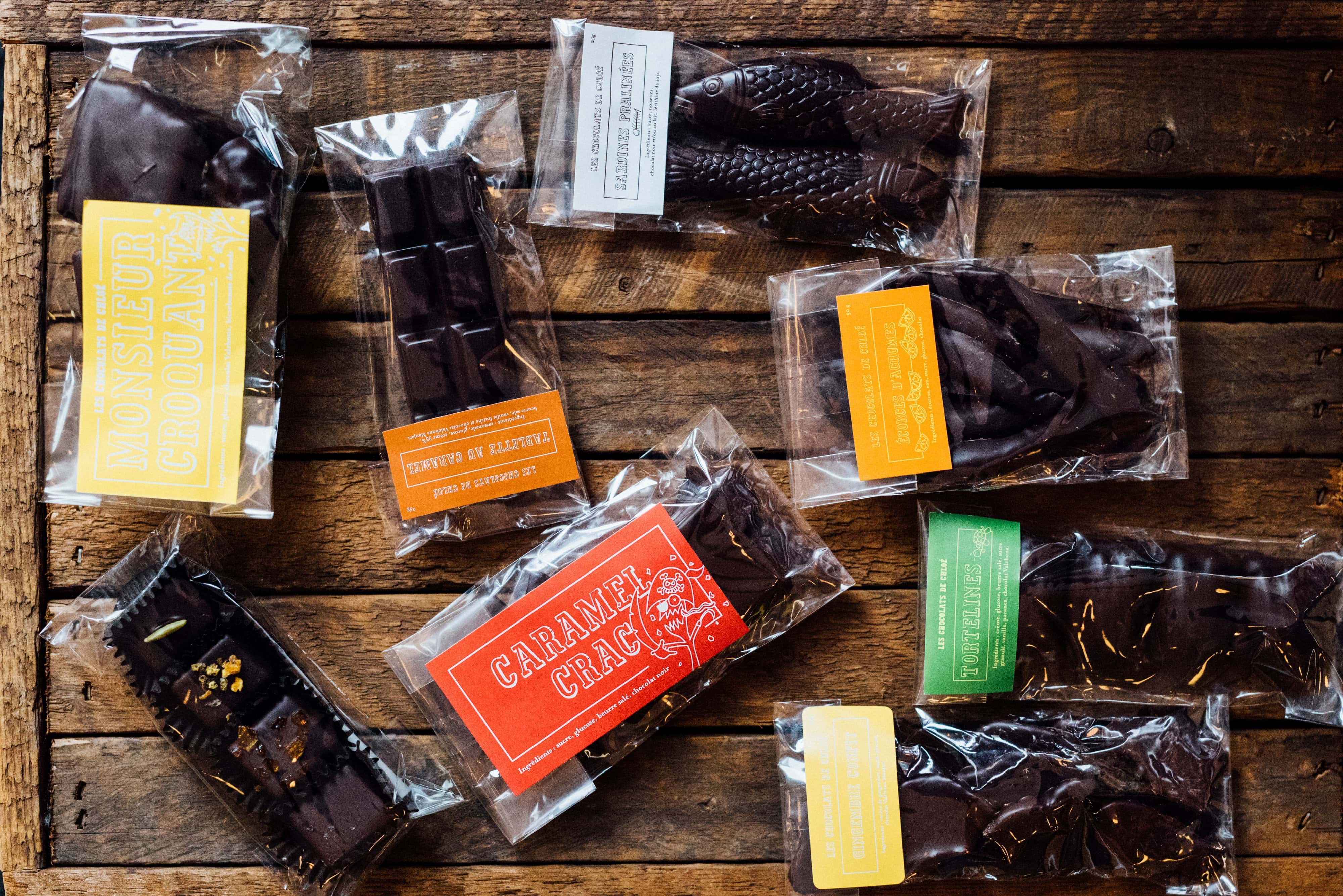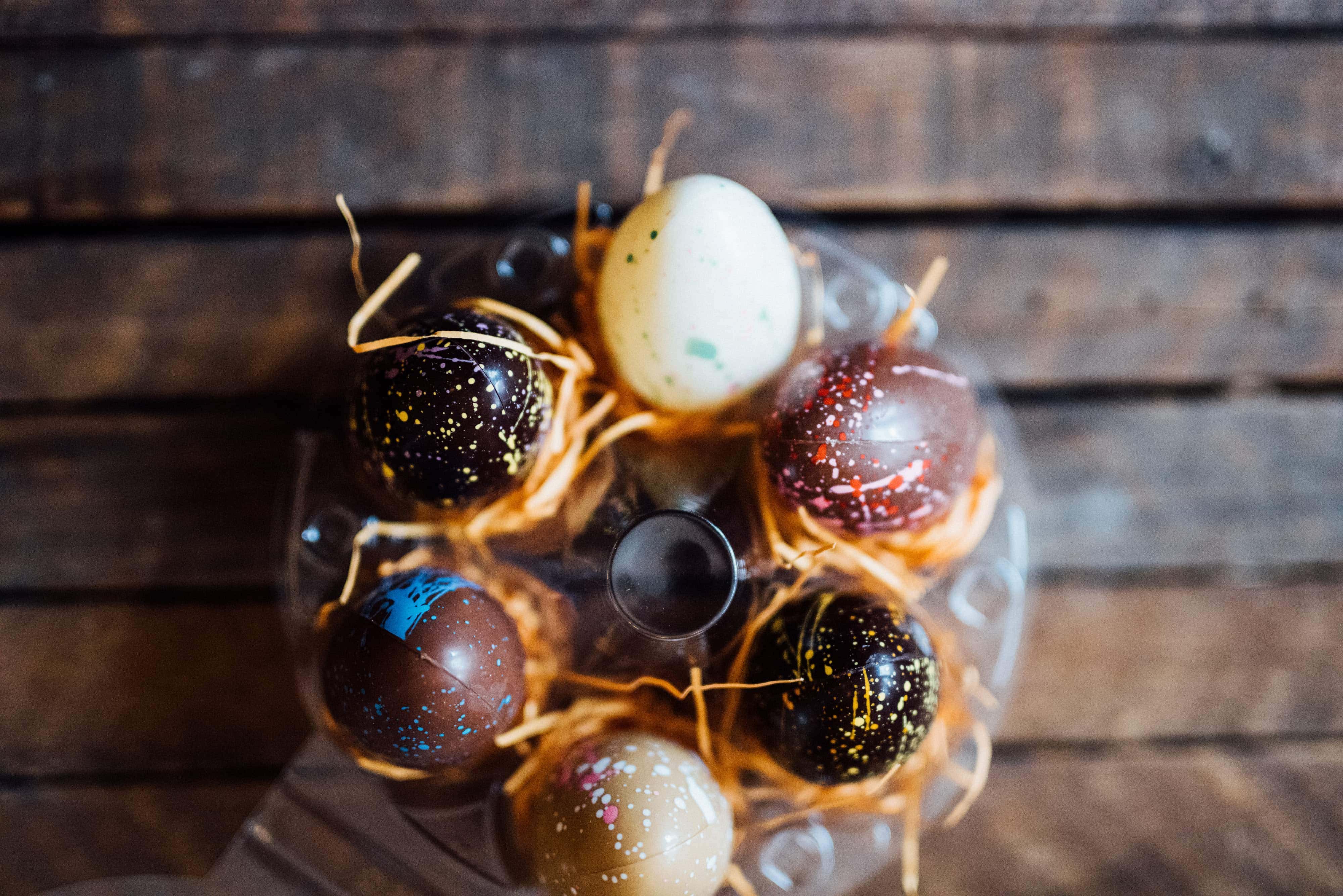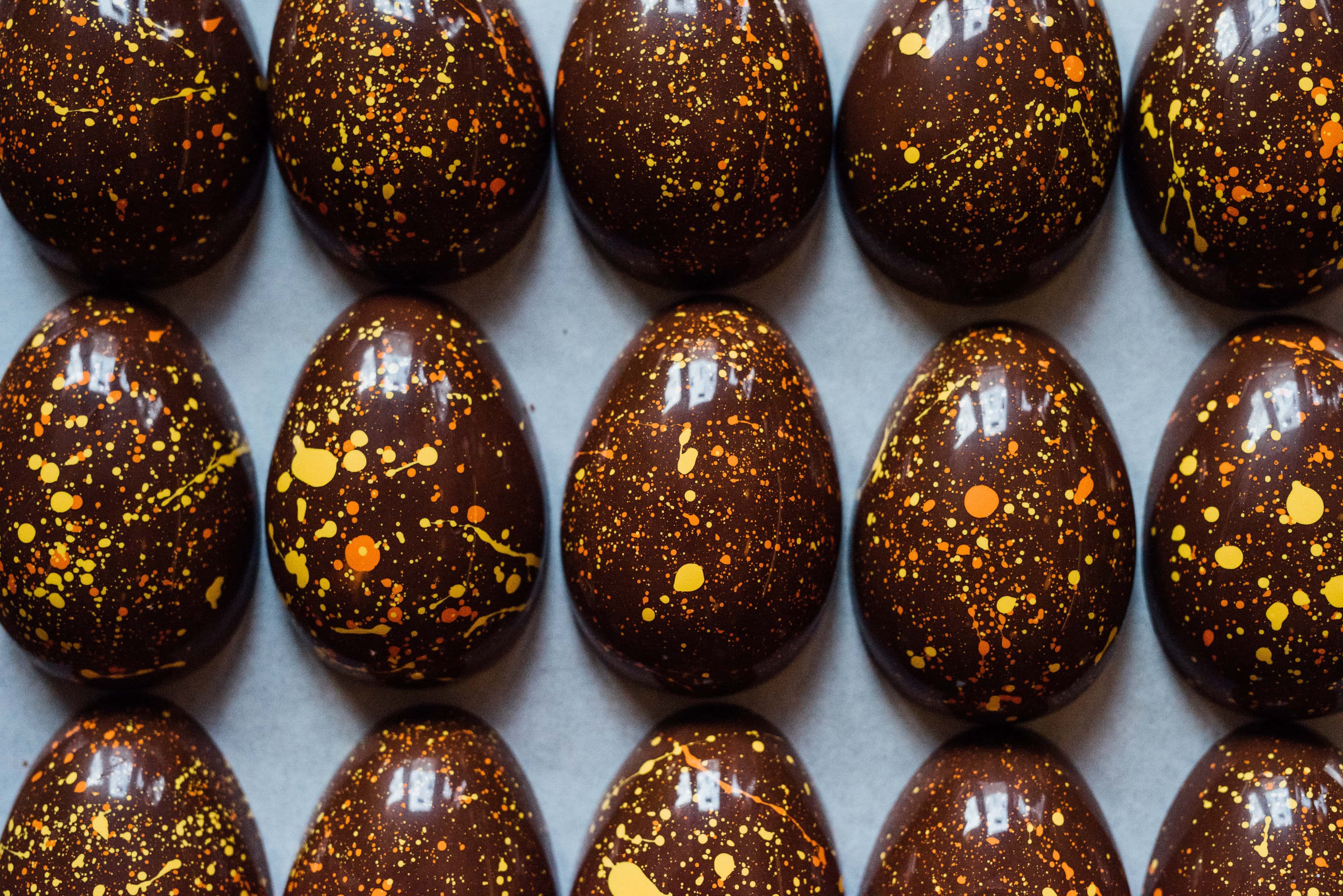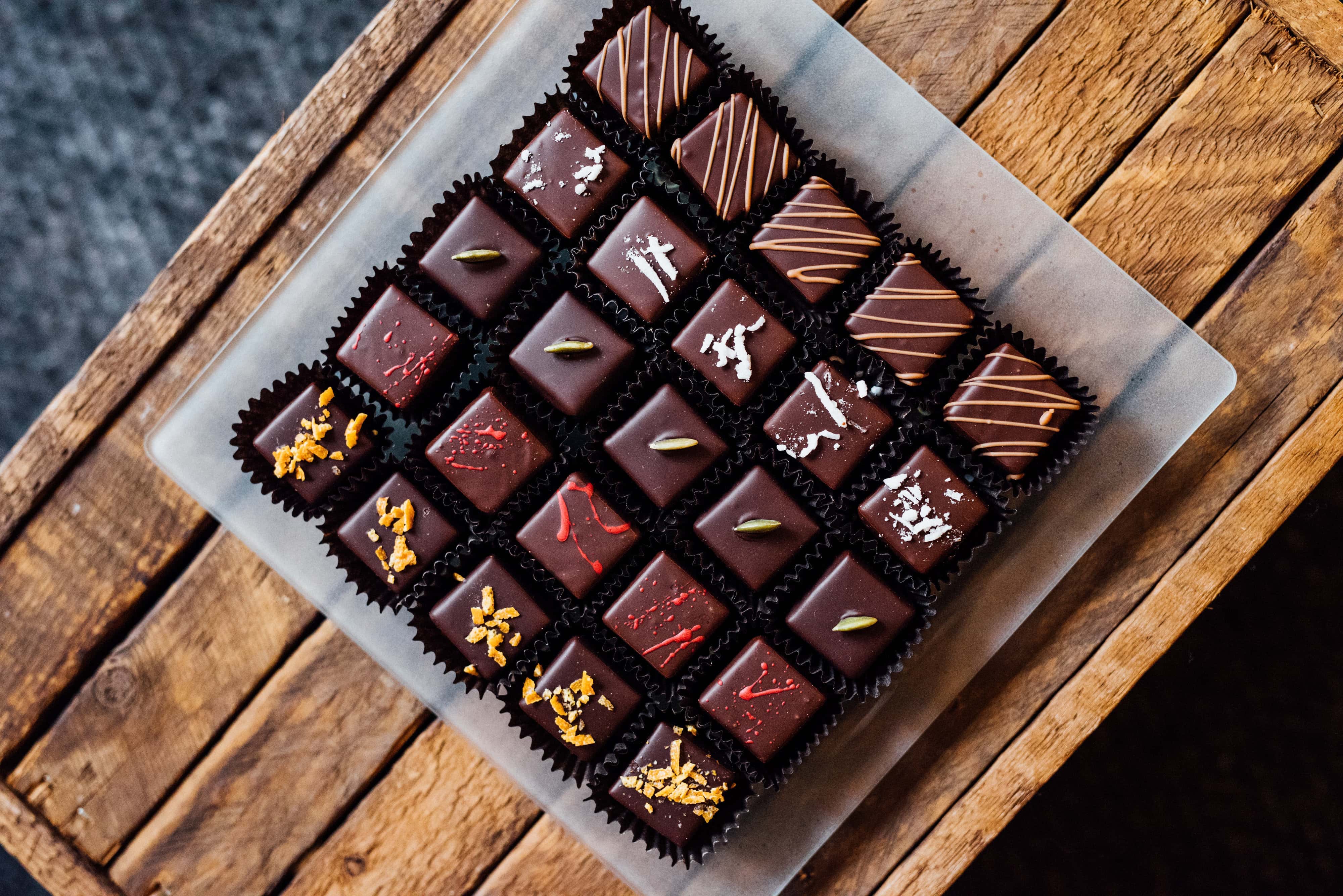 Les Chocolats de Chloé

Monday: 10:00 AM – 6:00 PM
Tuesday: 10:00 AM – 6:00 PM
Wednesday: 10:00 AM – 6:00 PM
Thursday: 10:00 AM – 8:00 PM
Friday: 10:00 AM – 8:00 PM
Saturday: 11:00 AM – 6:00 PM
Sunday: 11:00 AM – 5:00 PM


Owner(s) Chloé Gervais-Fredette
Opened 2002

Accepts mastercard, visa, cash, debit
For nearly 15 years, Les Chocolats de Chloé has been an exceptional place to savour some of Montreal's finest chocolates!
Behind the magnificent Chocolates de Chloé venture, stands Chloé Gervais-Fredette, the charming owner. She became interested in chocolates when she was making truffles with her mother as a teenager. After completing her training at ITHQ, Chloé worked in various restaurants, chocolate shops and catering operations. The owners of Olive and Gourmando – where she was a waitress – gave her a small counter where she could sell her chocolates. She then opened her own chocolate shop on Roy St in December 2003 and five years later, the shop moved to a slightly larger workspace at 546 Duluth Ave East. Chocolates de Chloé has since become a destination in the world of chocolate, and fine chocolate lovers return to the shop to buy Chloé's unique products.
In Chloé's attractive workshop/boutique, the smell of cocoa makes you want to devour everything. The large amount of glass used in the space allows you to see the entire team at work creating all of Chloé's products. Everything is made in-house from the mignardises (sweets) to chocolate dipping, decoration and packaging – everything is done with the utmost care and attention. The very small space is, simply said, stylish and tempts you to taste many of these little sweets.
Chloé's is fashionable and where you find all sorts of delicacies made with chocolate from the prestigious Valrhona company. There are more than 30 choices of truffles with a variety of ganache fillings to be found in the counter – Espelette pepper, caramel, pistachio, Earl Grey tea, raspberry, lychee, five spices, Illy coffee, passion fruit, dark chocolate, basil, and pastis. The shop also makes chocolate bars, including dark chocolate, choco-hazelnut spread, white chocolate with lemon and lime zest, milk chocolate and peanut butter, dark chocolate with coffee flakes, and milk chocolate and sea salt (the most popular) – Chloé's favourite is the milk chocolate and nougat bar. The chocolate shop has updated some classic sweets to include their version of the "Whippet", sponge toffee and the absolutely delicious "Turtles"! Chloé's chocolates also make pots of caramel, spreads, candies and decadent hot chocolate mixes. We suggest you try their pecan brownies, sea salt and caramel sauce with beer, the recipe for this coming from Chloé's love, David Aghapekian, head of the microbrewery Le Réservoir.
Chocolate-making is definitely an art and Chloé's Chocolates produces small masterpieces. We love the shop for the exceptional quality of the chocolates and the meticulous work of Chloé and her team. The delicate treats to be found here are perfect as gifts to please someone else or just you (why not?).
Written by Élise Tastet