Le Lapin Pressé: Gourmet grilled cheeses on Laurier Avenue East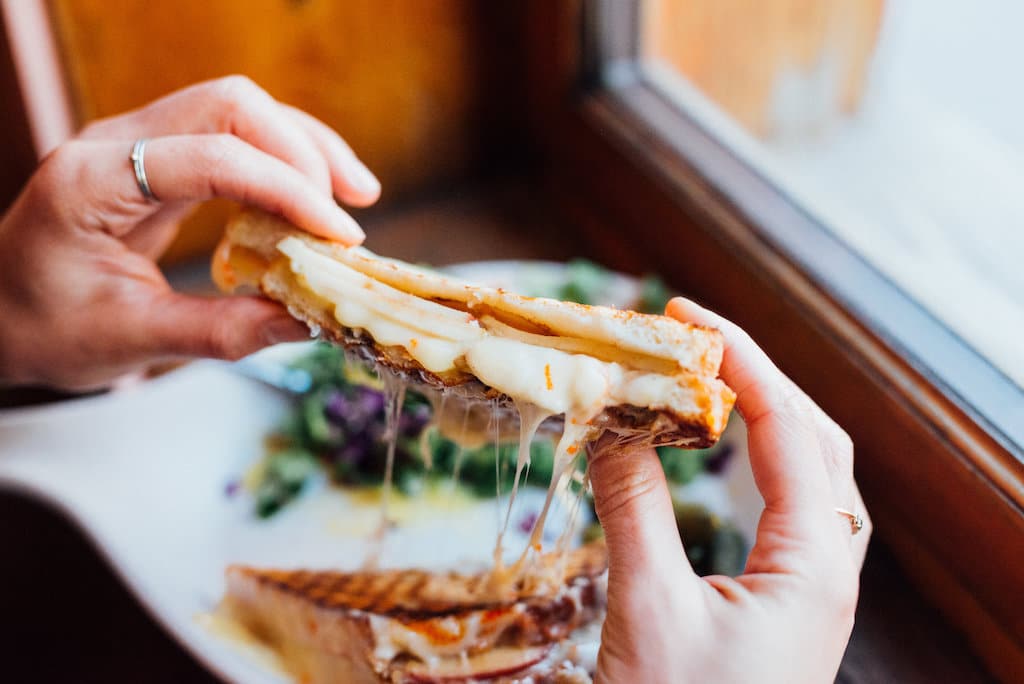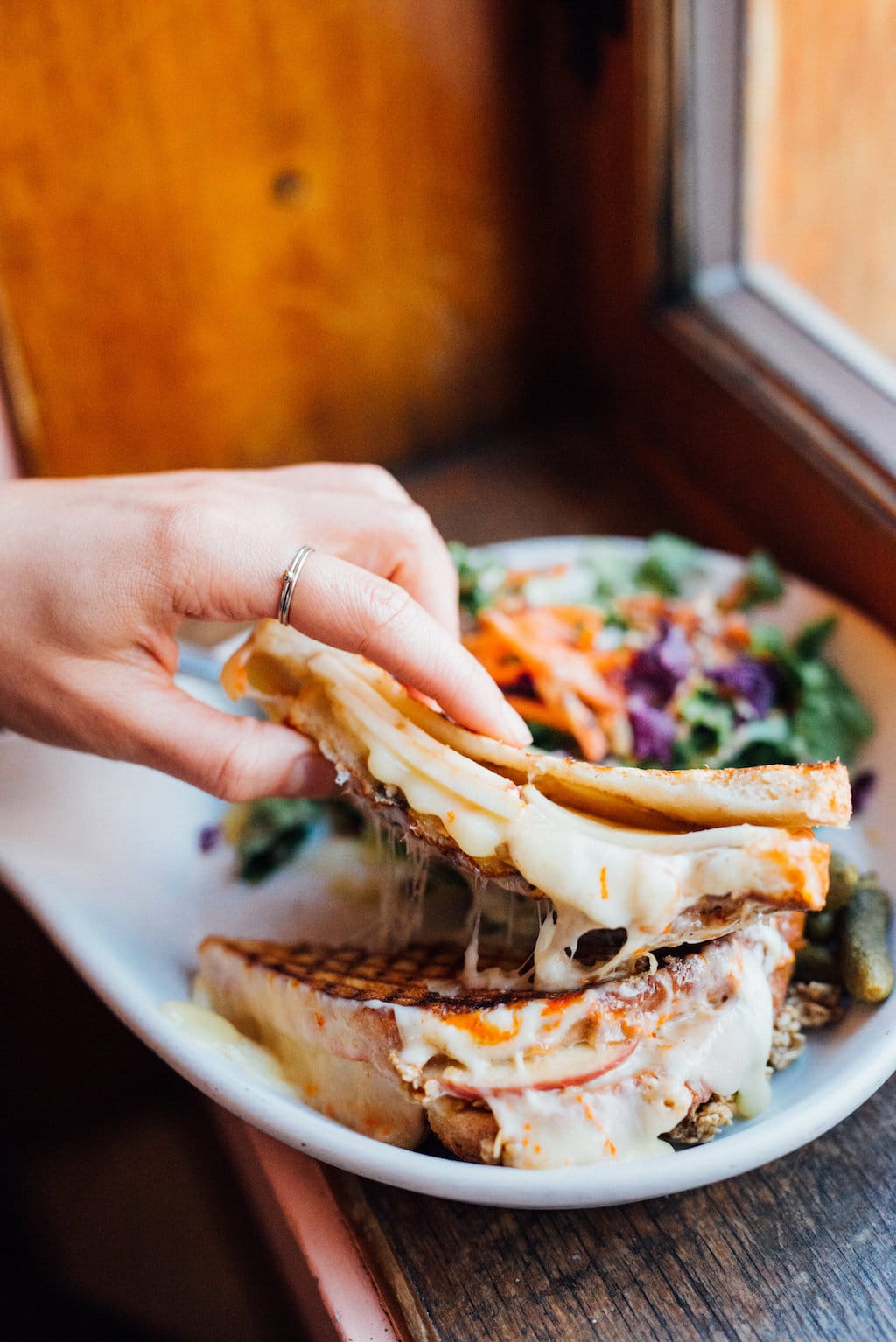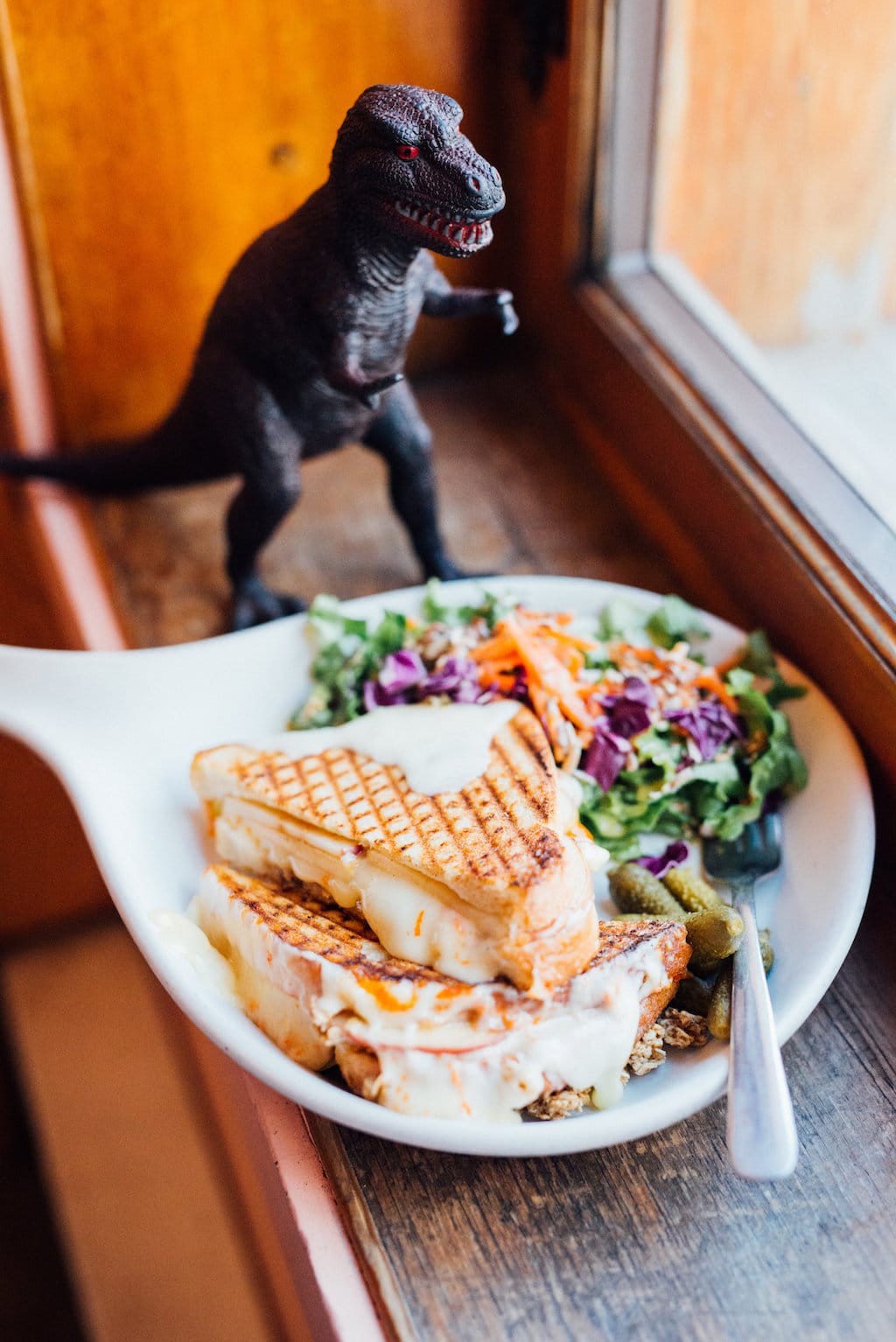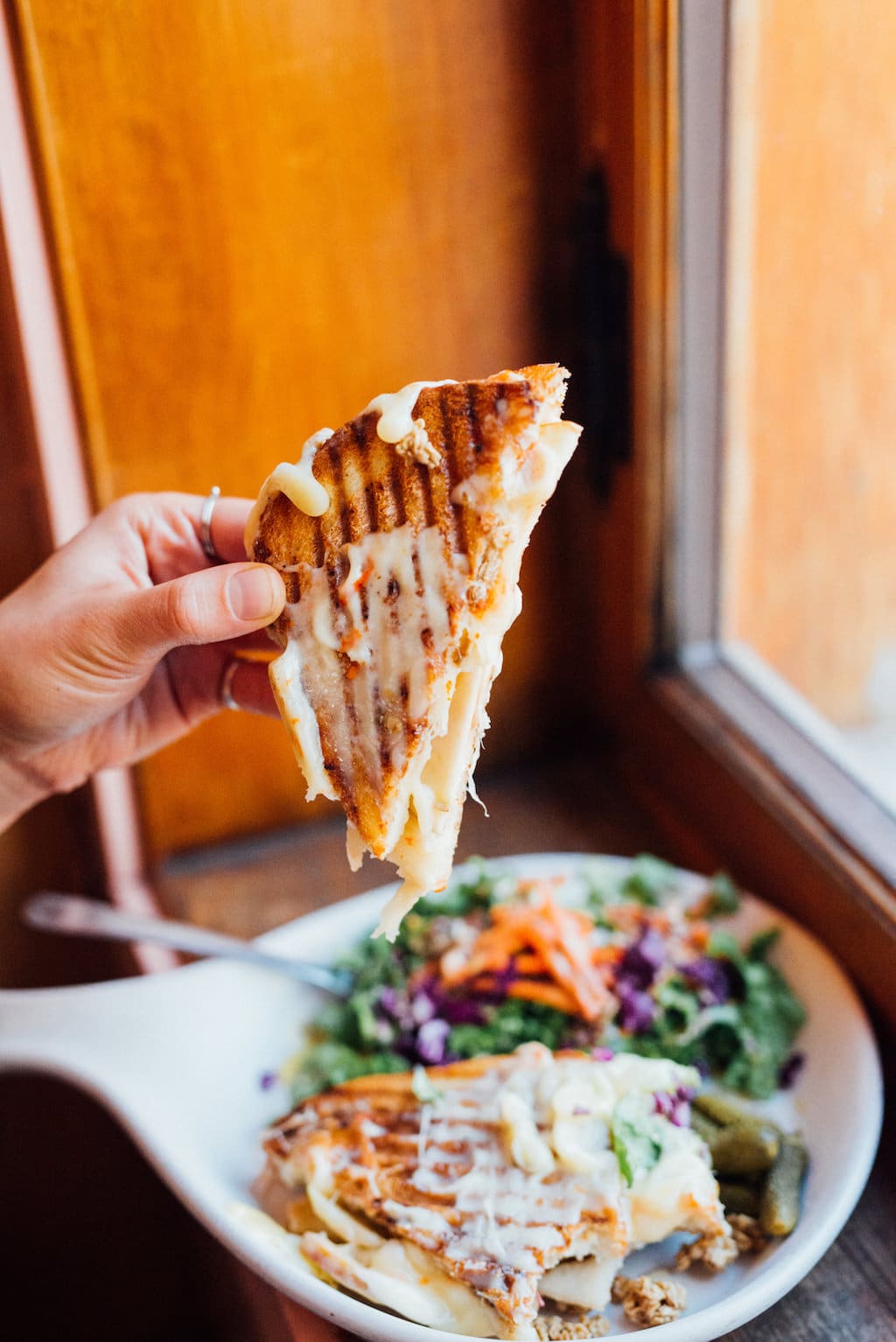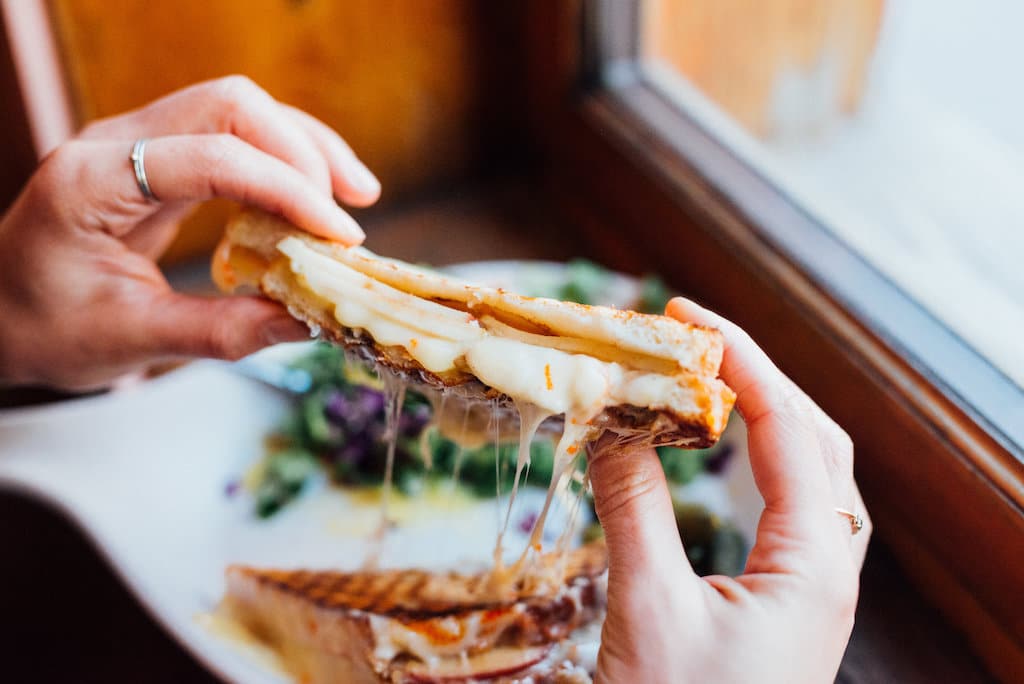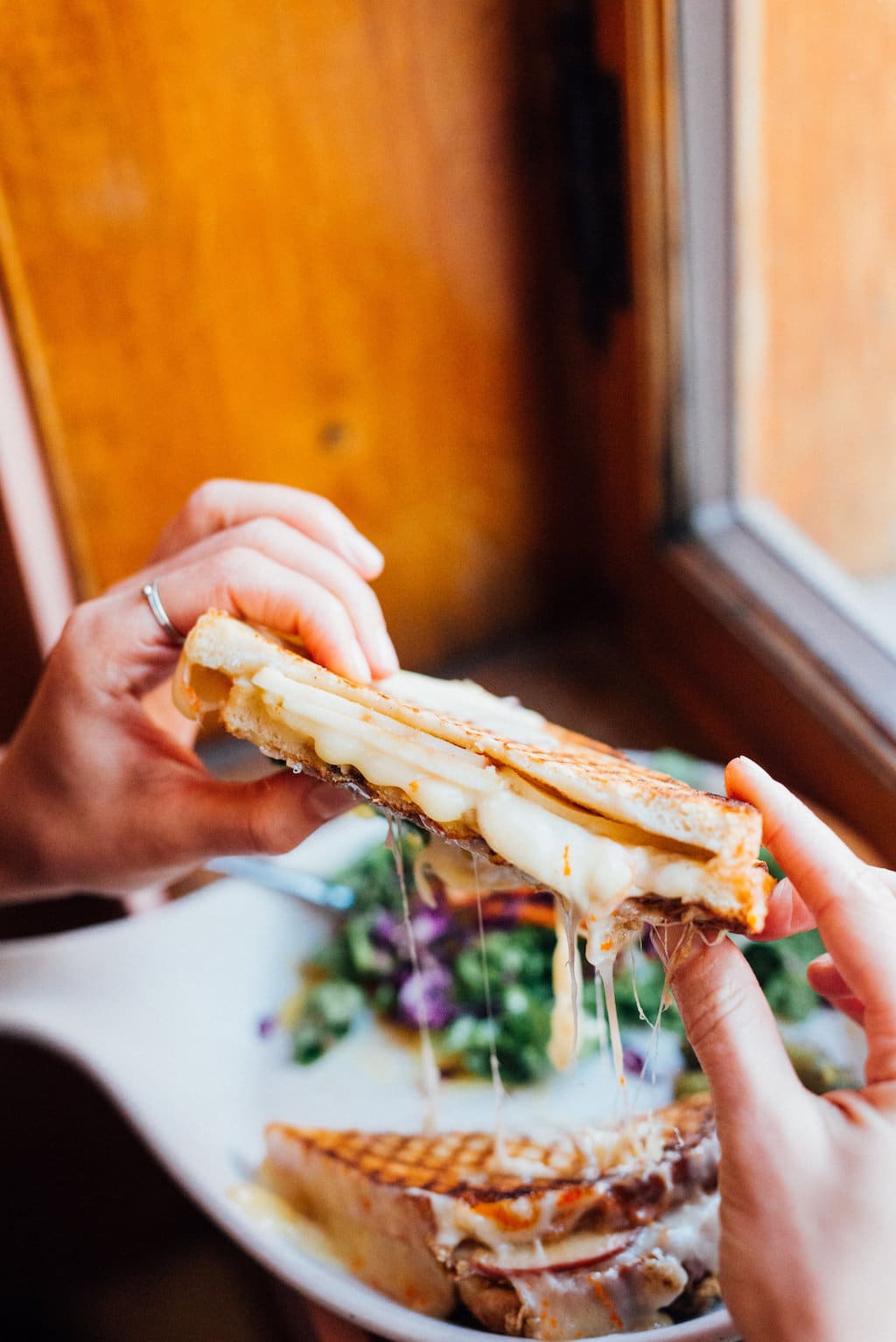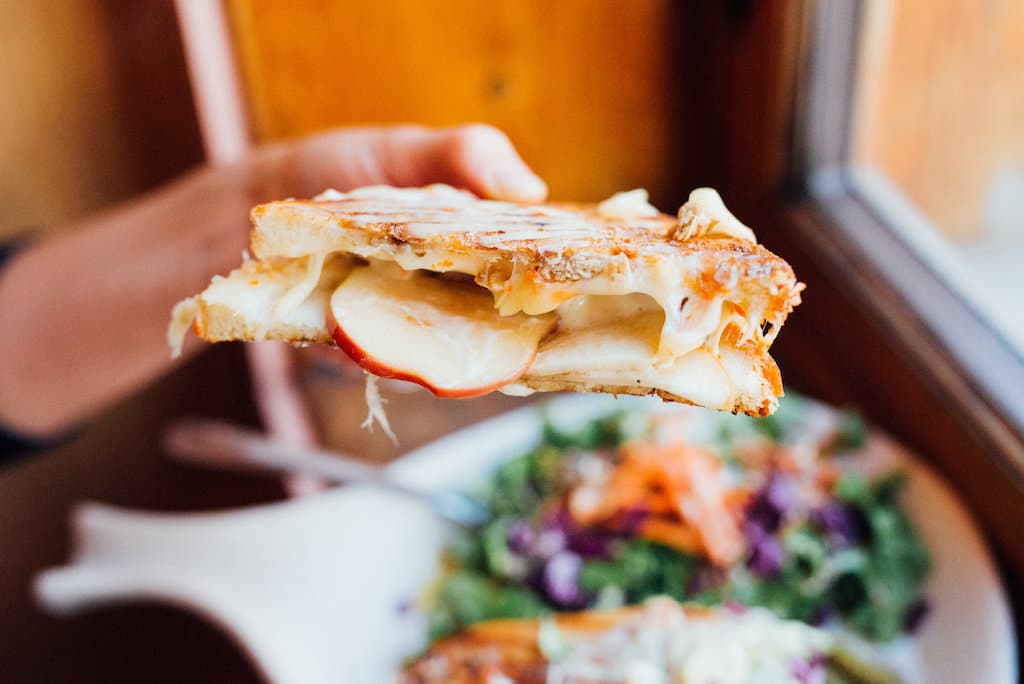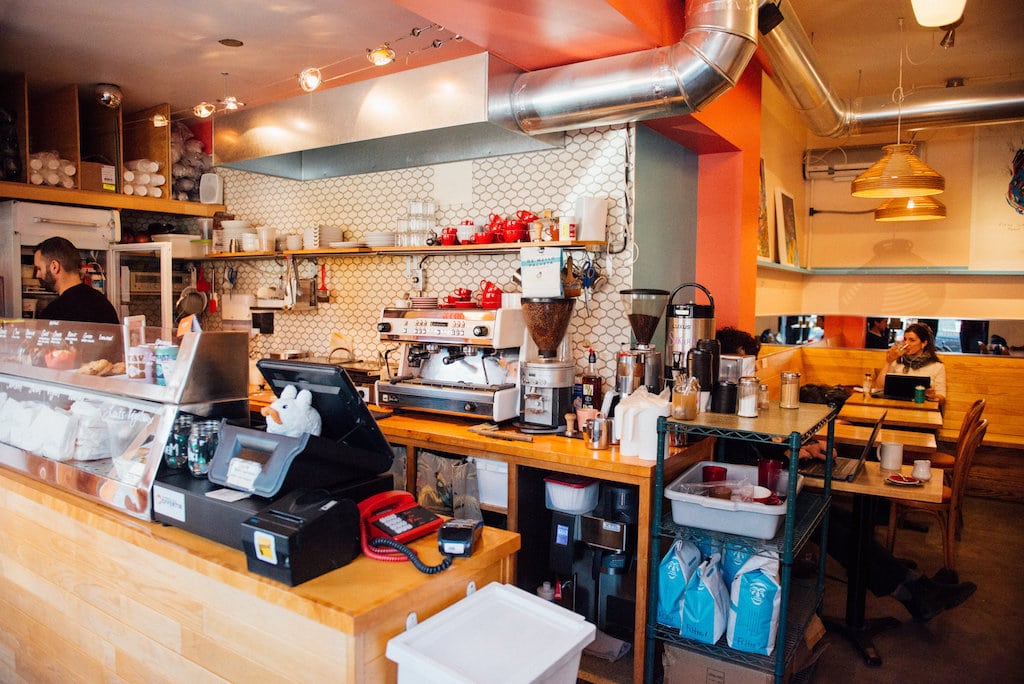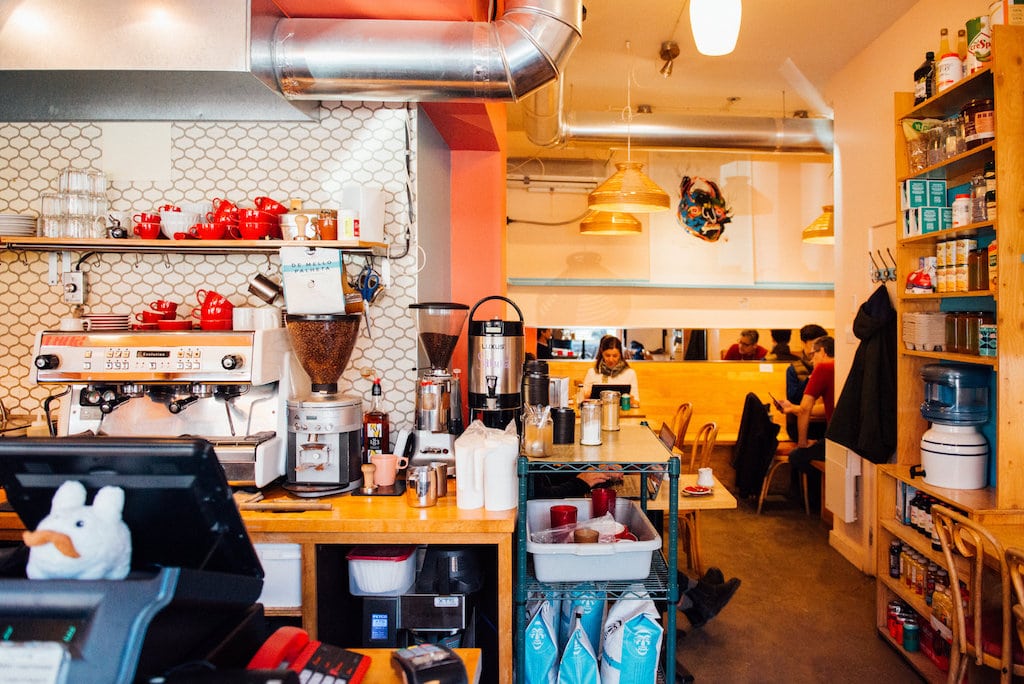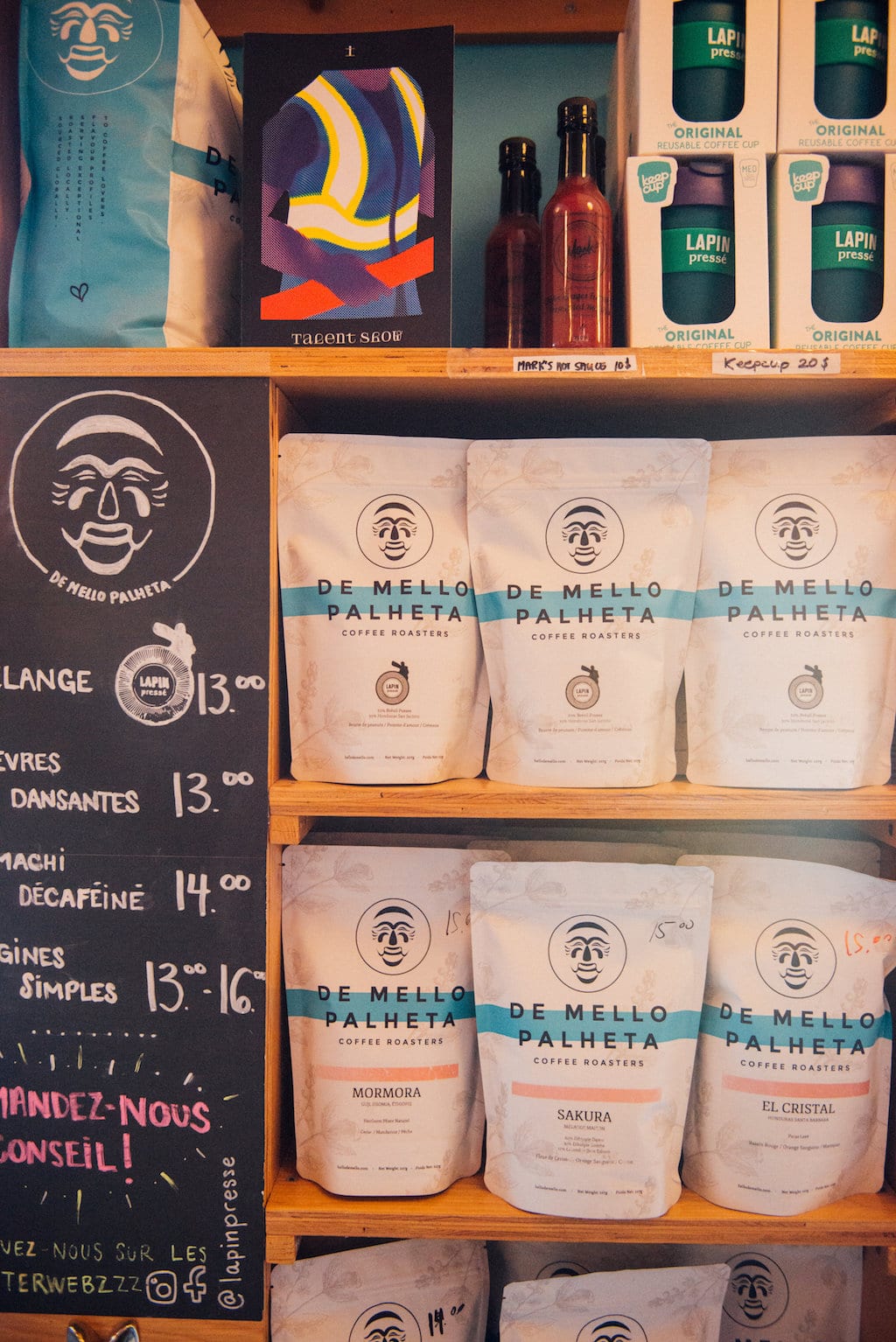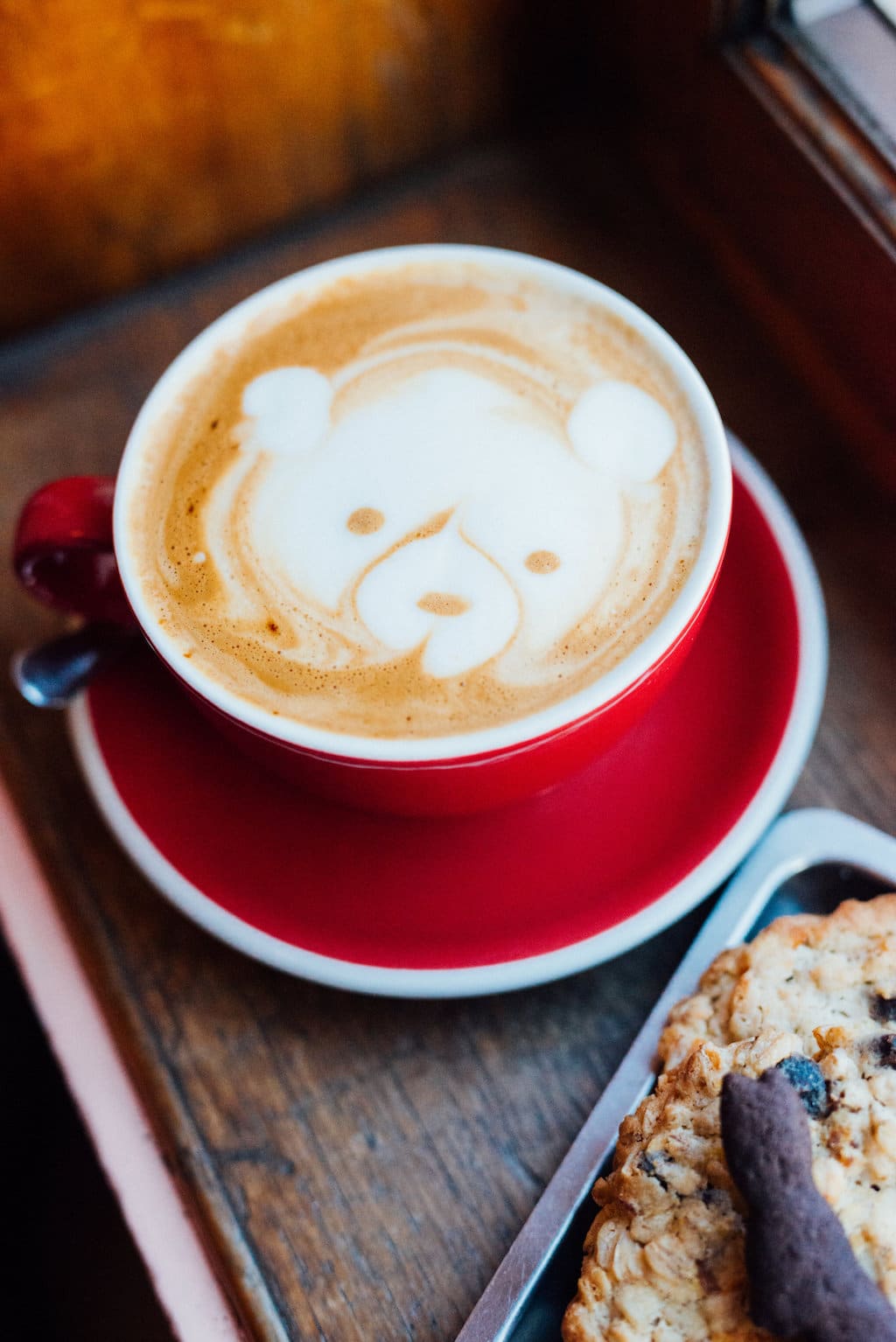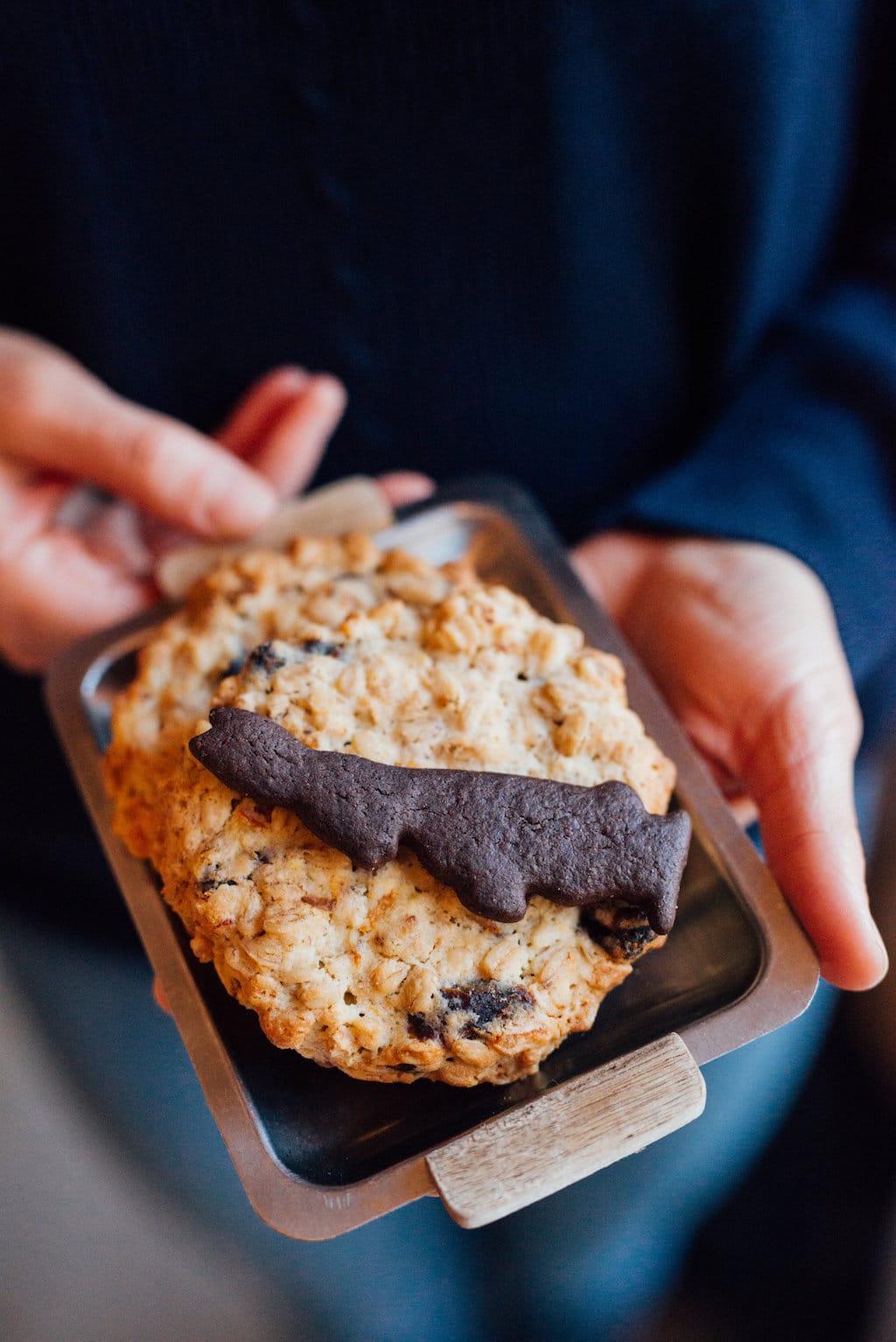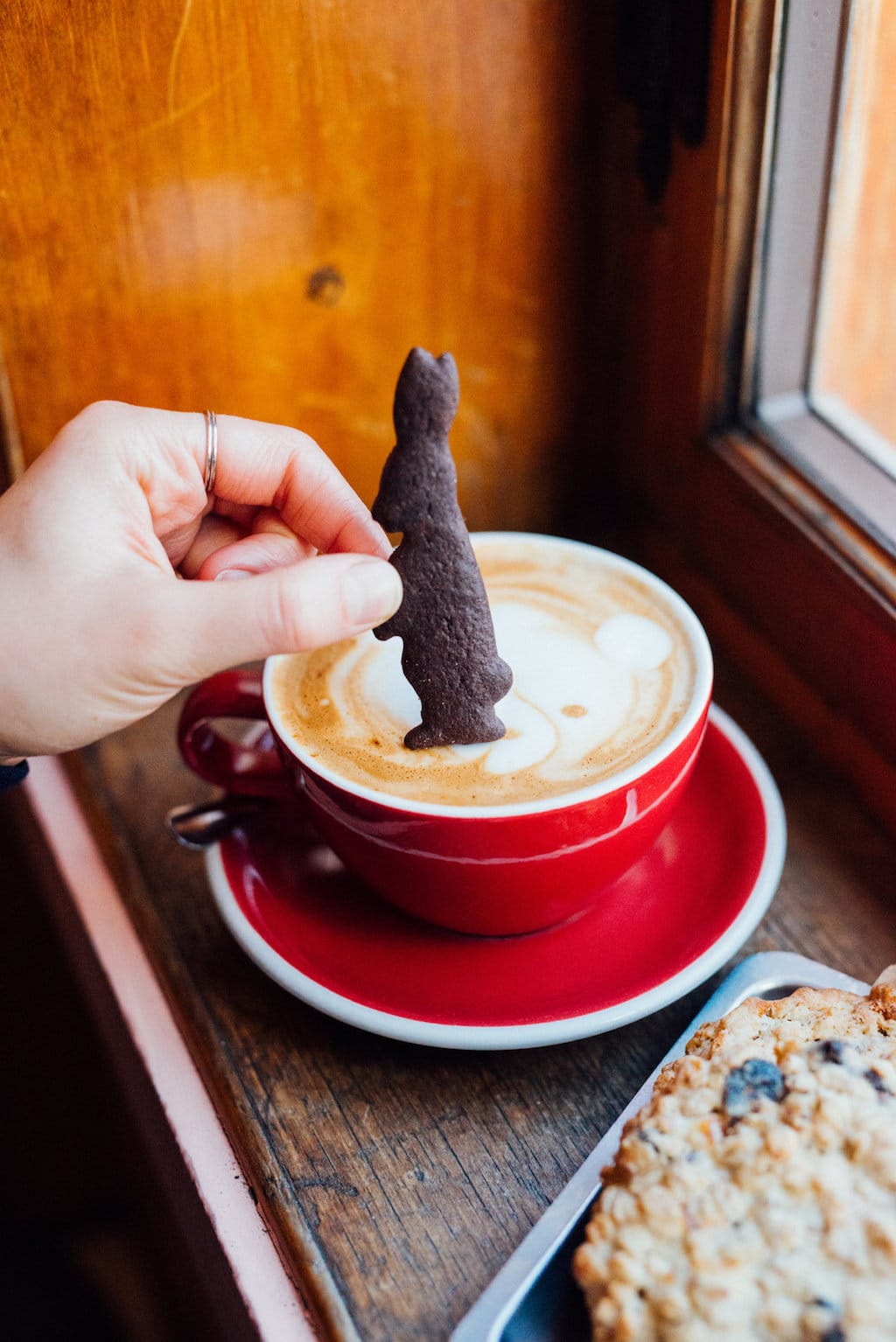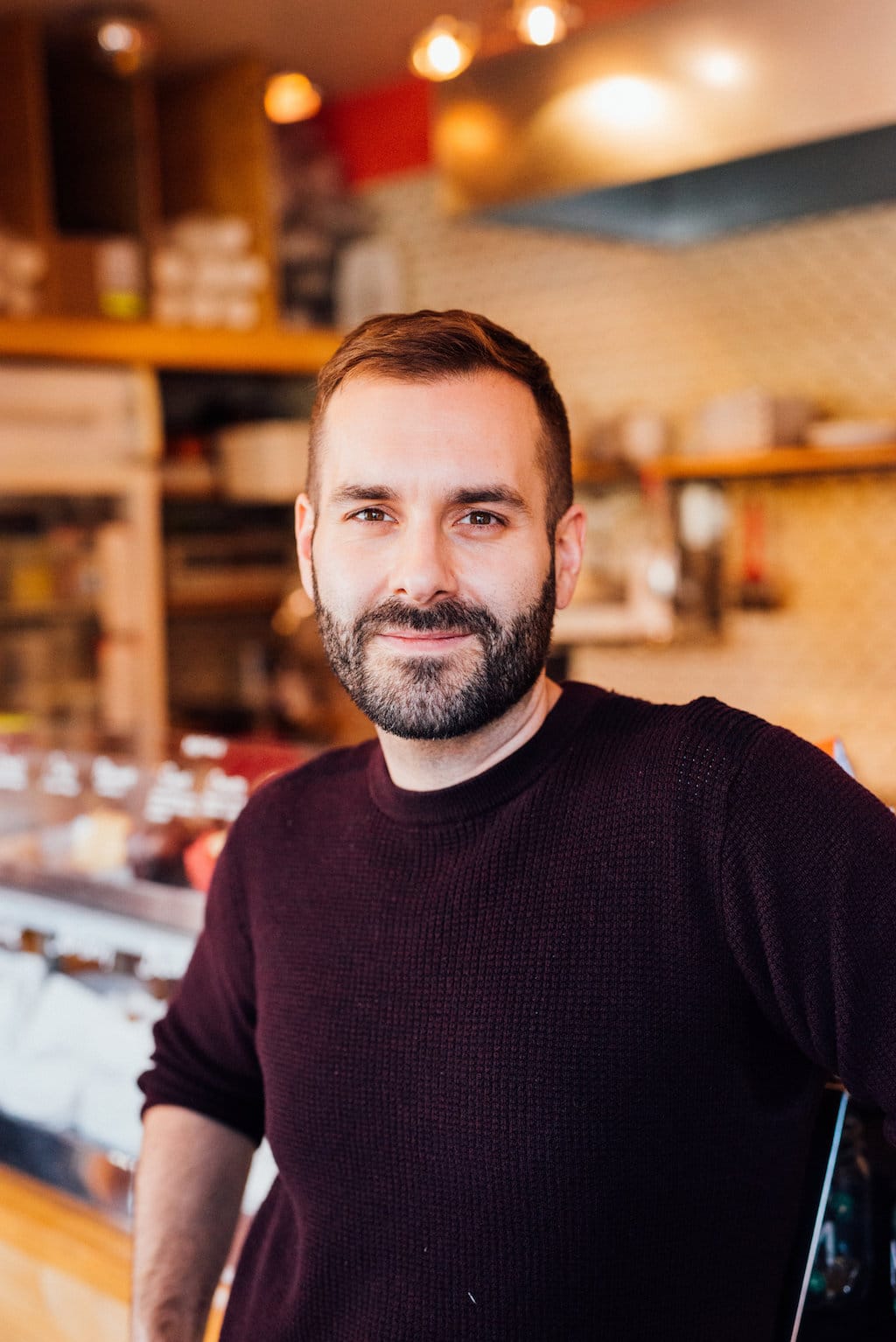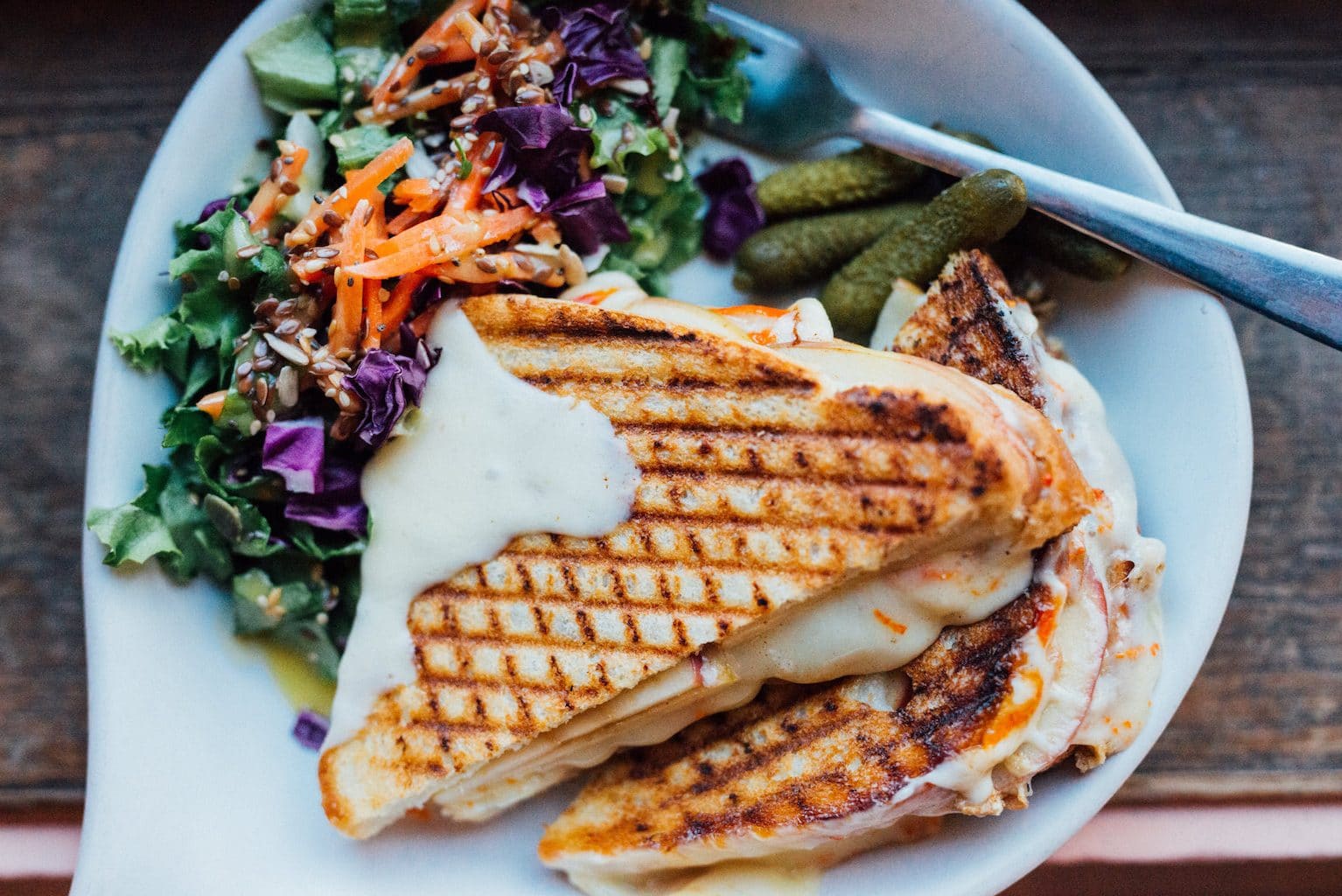 Lapin Pressé

$$
Monday: 7:30 AM – 5:00 PM
Tuesday: 7:30 AM – 5:00 PM
Wednesday: 7:30 AM – 5:00 PM
Thursday: 7:30 AM – 5:00 PM
Friday: 7:30 AM – 5:00 PM
Saturday: 8:00 AM – 5:00 PM
Sunday: 8:00 AM – 5:00 PM


Owner(s) Laurence Vézina, Charles Lemay, François Dionne
Opened 2009

Accepts mastercard, visa, cash, debit
15 Seats
Le Lapin Pressé is a charming gourmet landmark on Laurier Avenue East, where you can savour delicious coffee and excellent grilled cheese sandwiches – some of the best in town!
Jonathan Ayers and Sylvain Paré are the friendly ownership duo behind Le Lapin Pressé. When they first opened their doors, third wave cafes were a rarity in Montreal. "In 2009, I had just established myself back on the Plateau Mont-Royal after living in New York for a while. There, I frequented a cafe that I really liked called Grumpy Coffee. When I came back, I really wanted to have a cafe like that near my home. I knew the owner of a location that had just been built on Laurier Avenue and he was the one who convinced me to open the Lapin Pressé!
It was in May 2009 that this small café-counter was born. With about 15 seats, the space is simple and very convivial. A few steps away from Laurier Park, the address is ideal for all "lapins pressés" – rabbits in a hurry – whether they are heading to work in the morning or want to grab a delicious grilled cheese to savour in the park.
The Lapin Pressé finds its strength in all the simplicity of its concept: scrumptious grilled cheeses, along with great coffee from De Mello Palheta coffee roasters. "When we opened Lapin Pressé, we wanted to offer something nostalgic and comforting. We were inspired by the good old Wilensky's in Mile End. We wanted to offer something simple, accessible and really convivial, hence the idea of grilled cheese!"
So the house offers five varieties of excellent homemade grilled cheeses, which change over time. Of these, three are staples of the house: cheddar and onion; smoked meat, emmental, dill and mustard; and the bacon, cheddar, black pepper and onion. "These three, we can't take them off! Our customers love them too much. We have a lot of fun with our vegan grilled cheese and apple grilled cheese, which we change frequently. The house suggests you accompany everything with a salad or a homemade soup and, since recently, a good Drav beer. On the sweet side, the Lapin Pressé counter offers a nice variety of delicious sweets prepared by Edmond Café-Cantine.
"I love the team I work with and the regular clientele – including several children who are now young adults! – who have been with us since the very beginning. For the past ten years, it's that human aspect that I love so much about this place."
Le Lapin Pressé is a very nice neighbourhood address. This charming counter is a perfect stop to savour a delicious grilled cheese or an excellent coffee on the go.
Written by Sophie Monkman
Photography by Alison Slattery