Where to Eat Well on Île d'Orléans: Our suggested addresses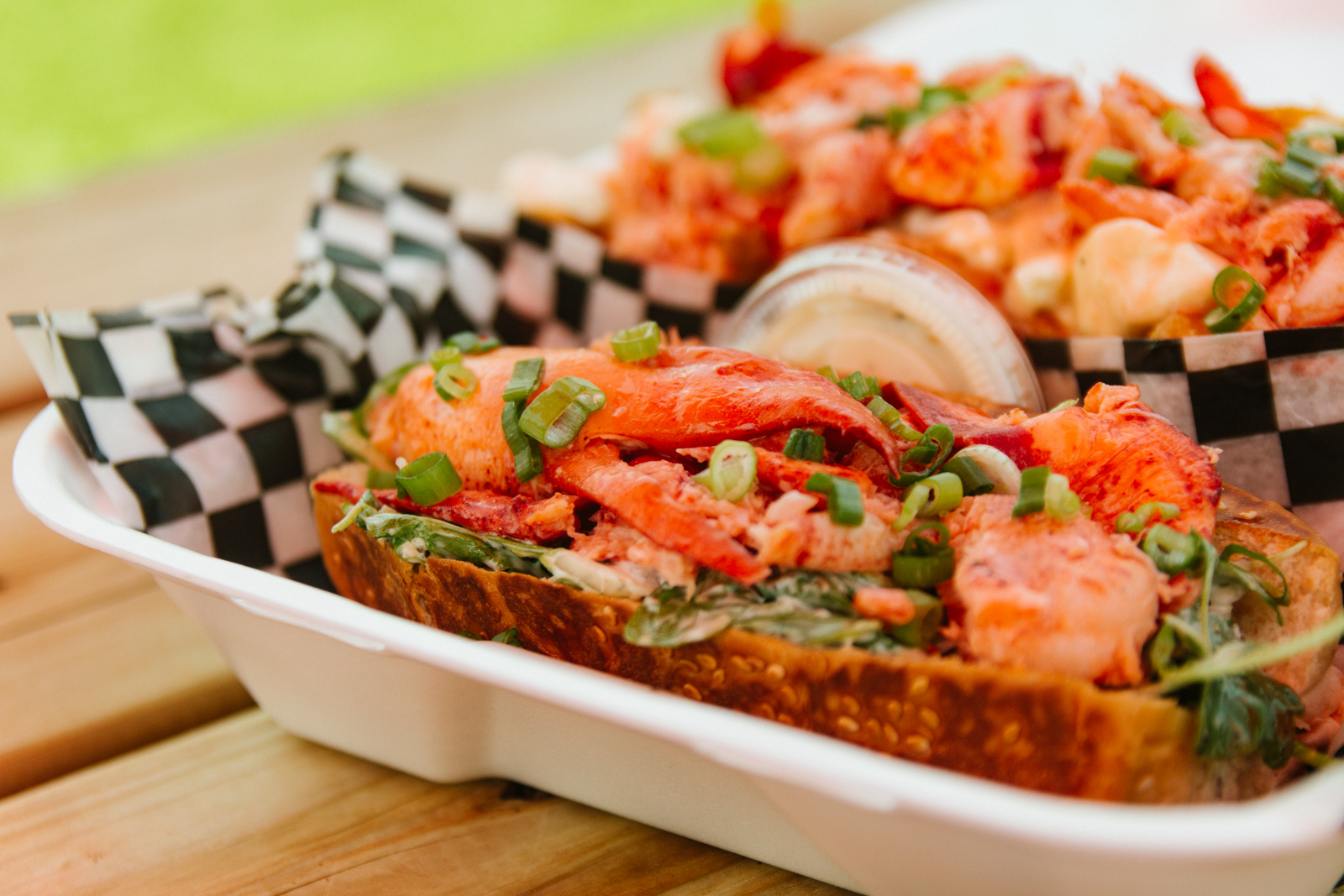 Located a mere 5 km from Quebec City, Île d'Orléans is a true paradise for food lovers. From downtown, you can easily get there by car, or even by bike for the more daring (and to burn off the calories you're likely to consume).
The Île d'Orléans tour
Once you have crossed the Île d'Orléans bridge—the only land link to the island—the best way to discover the island is to follow the Chemin Royal, which runs all around the island and through its six charming municipalities.
We start in Sainte-Pétronille, also called "Bout de l'Île", which offers some of the most beautiful views in the region; you will have an incredible view of the Montmorency Falls, Beauport Bay and Cap Diamant.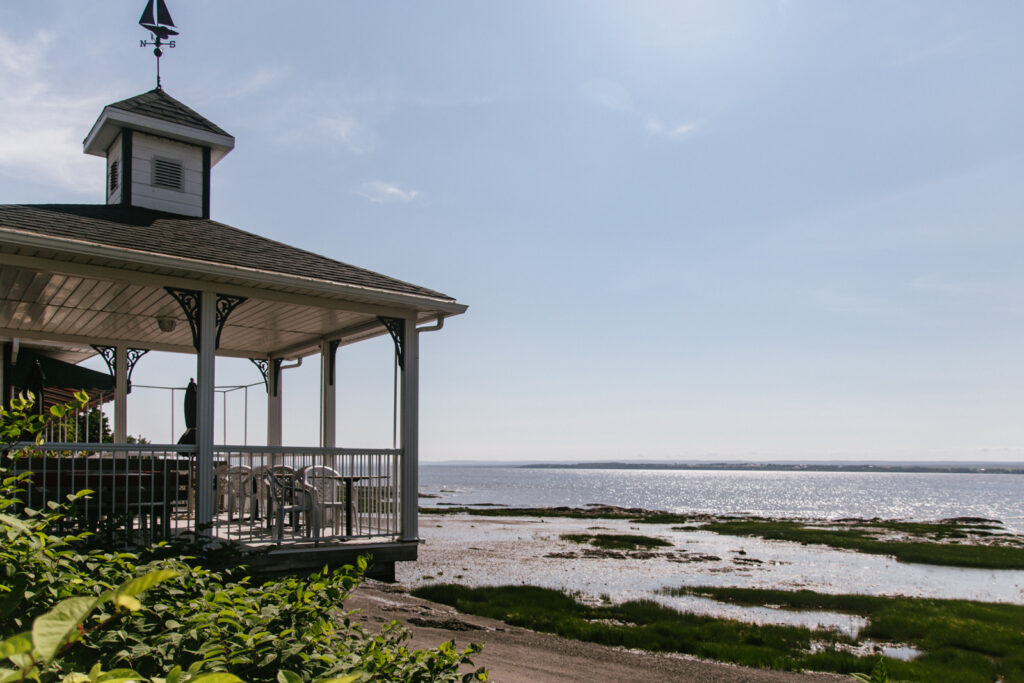 Next, pass through the village of Saint-Jean-de-l'Île-d'Orléans. Here, you will find the Manoir Mauvide-Genest, built in 1734, as well as other houses of the XIXth century. In Sainte-Famille, you will have a breathtaking view of the Côte-de-Beaupré and Mont-Sainte-Anne.
Finally, Saint-Pierre—the municipality closest to the bridge—offers many boutiques where you can find plenty of treasures to bring home. This is also where the Espace Félix-Leclerc is located; a museum and broadcasting centre dedicated to the work of one of the island's most famous inhabitants, Félix Leclerc
Where to eat on Île d'Orléans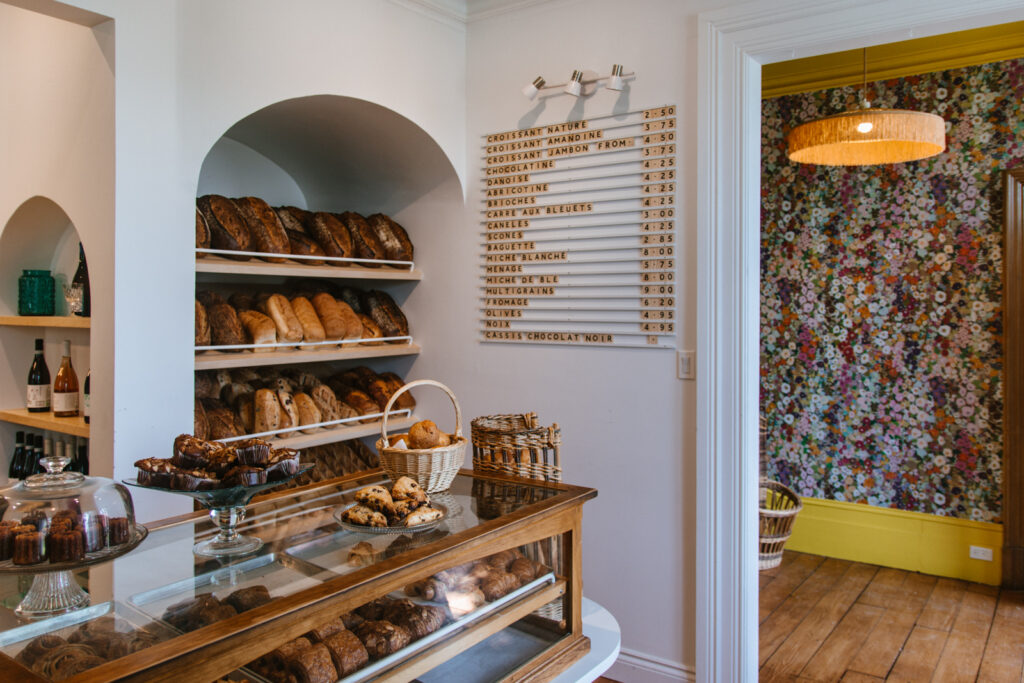 Between the nature, countryside, and villages, Île d'Orléans offers a multitude of places to visit—including great places to eat. There are many restaurants, B&B's, and inns on the island where you can eat very well. Here are some of our favourite places:
Cassis Monna & Filles / La Monnaguette (1225 Chemin Royal, Saint-Pierre) — Founded by Louis Monna more than 30 years ago, the family business is now run by sisters Catherine and Anne Monna. In addition to a wide range of blackcurrant products sold at the boutique, they also offer a gourmet menu at their restaurant, La Monnaguette. The soft serve blackcurrant ice cream is also a must!
Goéliche Hotel-Resto (22 Rue du Quai, Sainte-Pétronille) — Without a doubt one of the most gourmet restaurants on the island. Order at the counter of the shack on the dock to eat on the terrace with a breathtaking view.
Chez Mag, la Fine Cantine (2460 Chemin Royal, Sainte-Famille) — The reputation of the lobster roll at Chez Mag extends far beyond the region. Or perhaps you'll be tempted by the equally decadent lobster poutine? Either way, you won't be disappointed!
La Midinette (4624 Chemin Royal, Saint-Jean-de-l'Île-d'Orléans) — Newly opened in the former presbytery that once housed La Boulange, this charming bakery-bistro is the latest project of the Monna sisters. Meet on the terrace at happy hour for an unforgettable evening!
Microbrasserie de l'île d'Orléans – Pub le Mitan (2471 Chemin Royal, Sainte-Famille) — We stop here for the uncomplicated pub-style food, but especially for the excellent craft beer and the terrace.
Resto du Sud (3681 Chemin Royal, Saint-François-de-l'Île-d'Orléans) — A traditional snack bar in a picturesque red-roofed cabin perched on a hill overlooking the river. We recommend the poutine Filles de l'île, with pepper gravy and cheddar from the Isle d'Orléans fromagerie.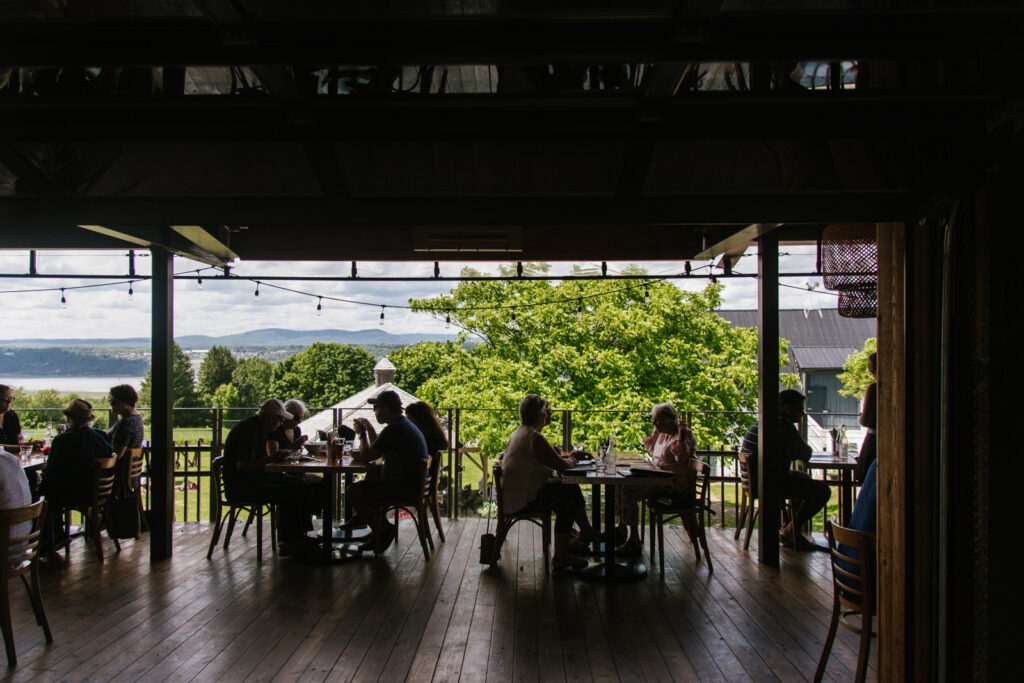 Wineries & cider houses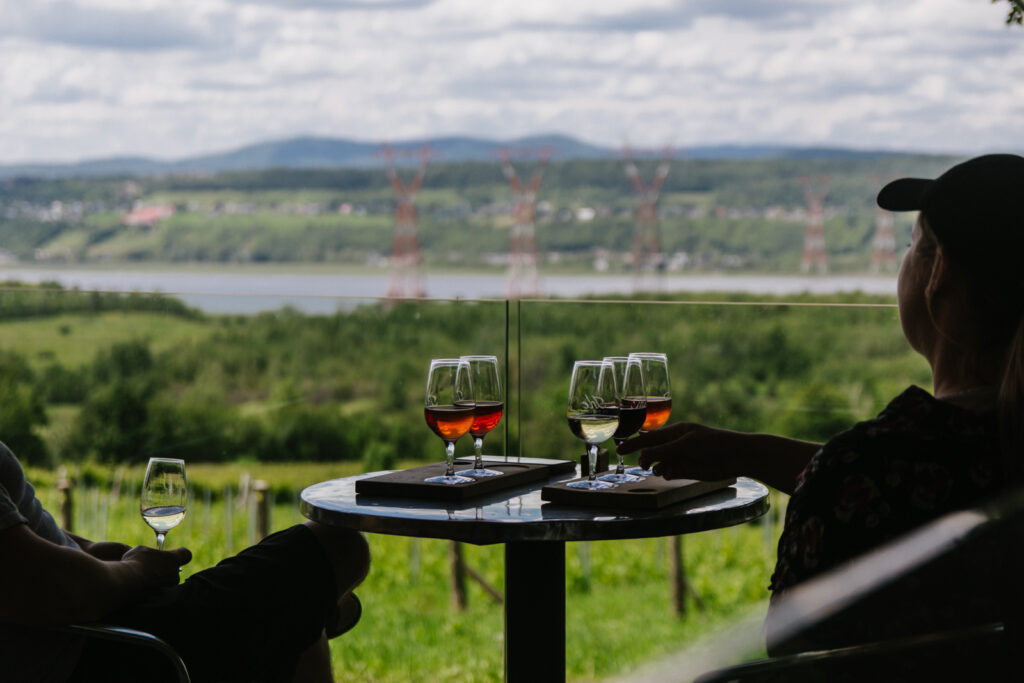 One of the main attractions on the island is undoubtedly its many vineyards and cider houses. Most are open to the public and offer tours and tastings to visitors. Here are our favourites:
Vignoble Sainte Pétronille (8705 Chemin Royal, Sainte-Pétronille) — A beautiful estate with a view of the Montmorency Falls, the vineyard has recently revamped its culinary offerings and offers summer cuisine with wood-fired Neapolitan pizzas.
Saint-Pierre Le Vignoble (1007 Chemin Royal, Saint Pierre-de-l'Ile d'Orléans) — Open since 2019, this small winery is already a success. Renowned chef Laurent Godbout creates beautiful plates to accompany the wine tastings.
Vignoble Isle de Bacchus (1335 Chemin Royal, Saint-Pierre) — One of the pioneers of viticulture in Quebec, the vineyard takes its name from the name Jacques Cartier gave to the island in 1535: Isle de Bacchus.
Domaine Sainte-Famille (2388 Chemin Royal, Sainte-Famille) — A newcomer to the island, Domaine Sainte-Famille offers a wide range of ciders, wines and liqueurs, which can be enjoyed at picnic tables and in Adirondak chairs set up in the orchard. An enchanting place!
Domaine Steinbach (1865 Chemin Royal, Saint-Pierre) — Domaine Steinbach's terrace—with its bonus cider bar—offers one of the most beautiful views on the north side of the island. You can also spend the night in one of the four rooms of the ancestral home next to the cider house.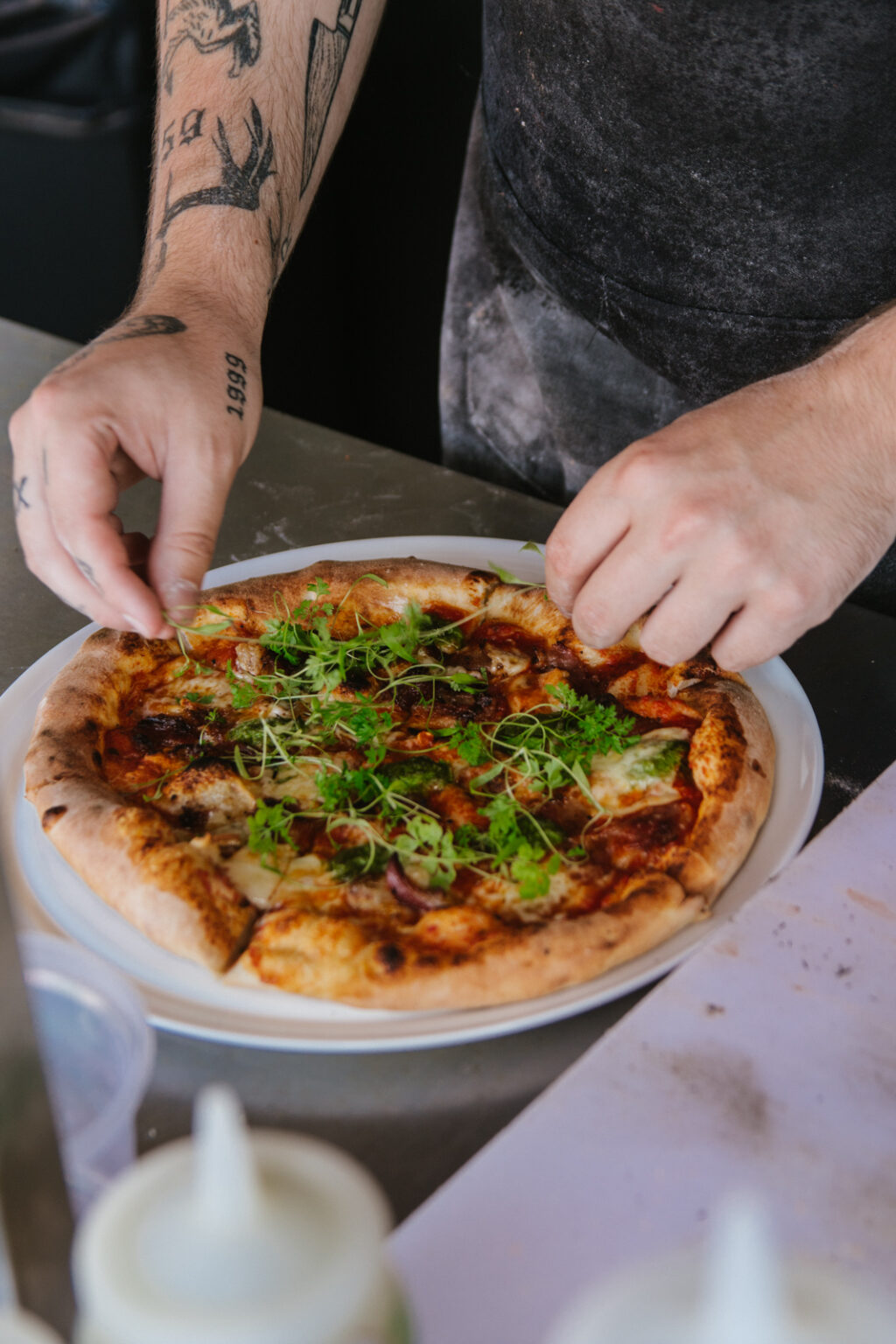 Shops & markets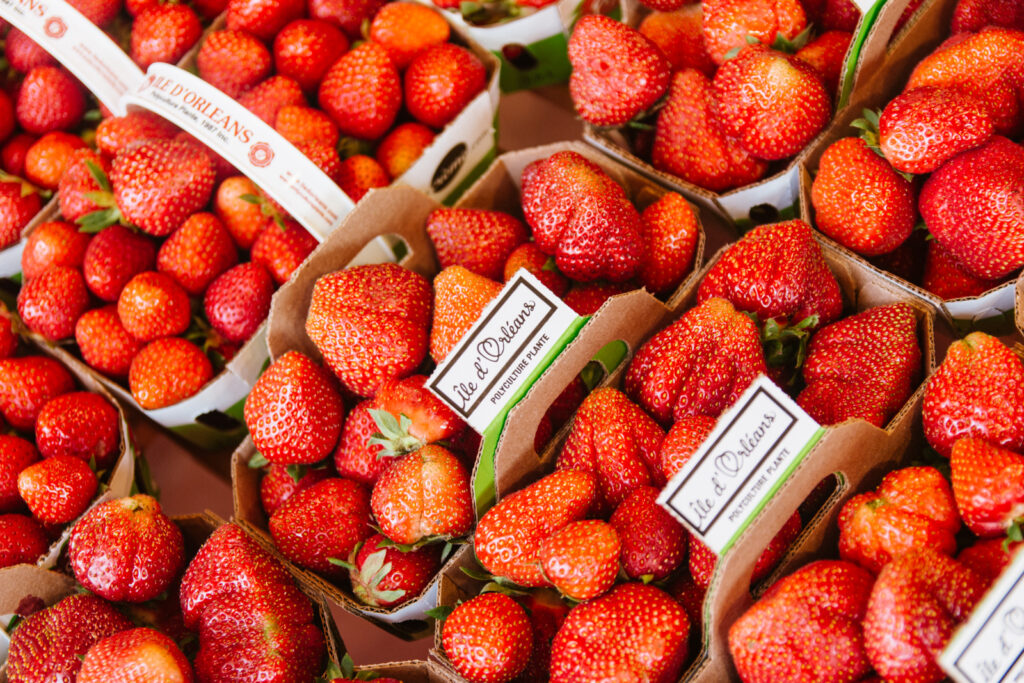 Île d'Orléans is also full of shops and market stands where you can stock up on local products, most of which are grown and processed on site. Several producers also offer the pick-your-own option for strawberries, apples and berries. Don't miss out on the fun!
Marché Plante (8684 Chemin Royal, Sainte-Pétronille) — Strawberries from the island, pick-your-own, fruits and vegetables grown on site, maple products, home-made jams and ketchups, etc.
Chocolaterie de l'Île d'Orléans (8330 Chemin Royal, Sainte-Pétronille) — A large selection of chocolates and sweets, and a popular dairy bar upstairs!
Les Saveurs de l'Isle d'Orléans (3536 Chemin Royal, Saint-François-de-l'Île-d'Orléans) — Featuring many island products and delicious potato donuts made on site and served warm.
Les Fromages de l'Isle d'Orléans (2950 Chemin Royal, Sainte-Famille) — This small artisanal cheese factory makes its cheeses according to the traditional method of the early days of the colony. You will be greeted in period costumes in the shop.
La Ferme Du Capitaine Noël – Vinaigrerie Distillerie (on the coast, 4748 Chemin Royal, Saint-Jean-de-l'Île-d'Orléans) — Vincent Noël creates delicious balsamic vinegars and fruit vinegars (especially with blackcurrant and gadelle!). The boutique is located on Chemin Royal, but you can also visit the farm and the vinegar-distillery (by reservation) by following the path behind the boutique.
Fromagerie Ferme Audet (554 Rue Lemelin, 3501 Chem. Royal, Saint-François-de-l'Île-d'Orléans) — Farm specializing in goat milk products: cheeses, soaps and body products, but especially goat milk soft serve! A must-try!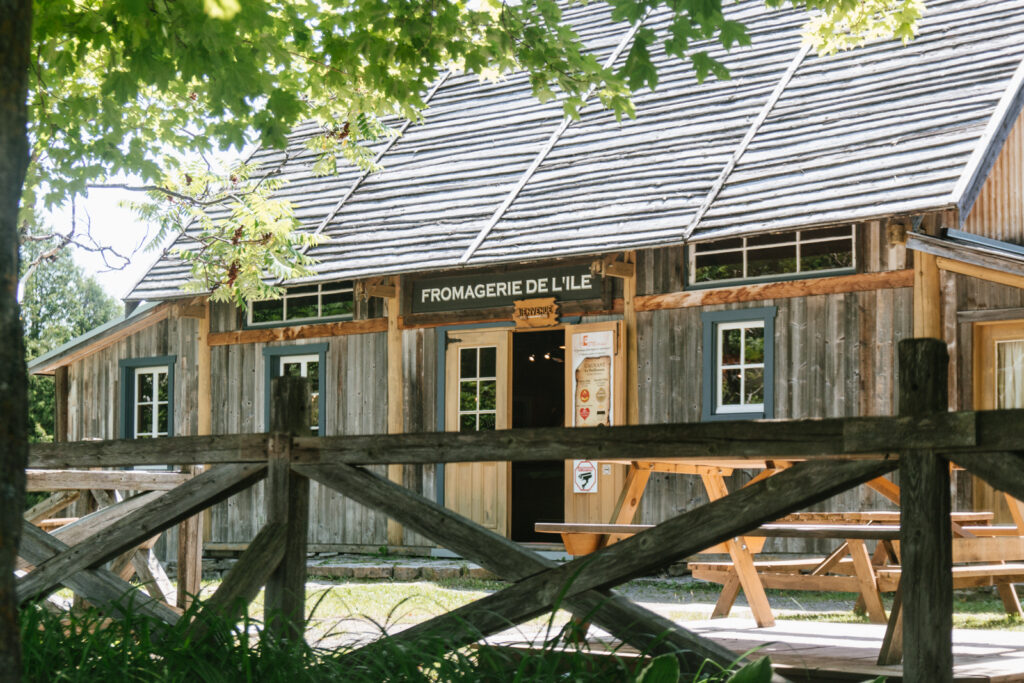 For more address recommendations throughout the province, check out our list of the best restaurants in Charlevoix.
Enjoy your visit!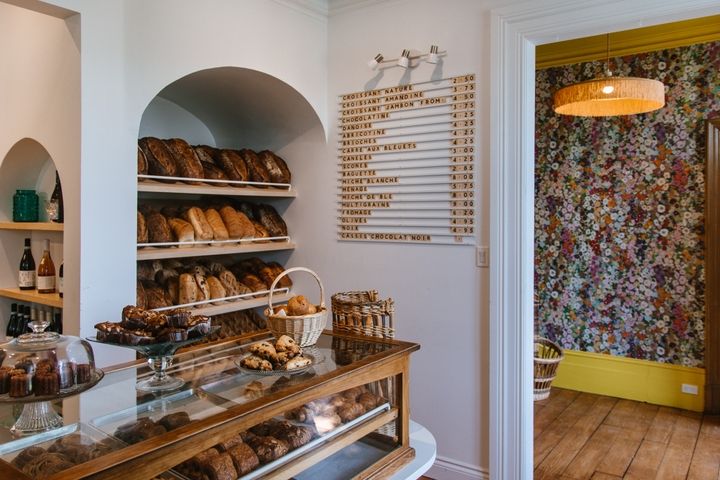 Situated in the former location of La Boulange, in an old presbytery, the new project of the Monna sisters adds an apéritif and buvette offer to this island staple. You can stop by to sip a glass of wine and have a bite to eat on the terrace while watching the sun set over the river. An unmissable stop!
4624 Chemin Royal
Saint-Jean-de-l'Île-d'Orléans
See on map
4624 Chemin Royal Saint-Jean-de-l'Île-d'Orléans G0A 3W0