Meu Meu: The iconic ice cream shop on Saint-Denis Street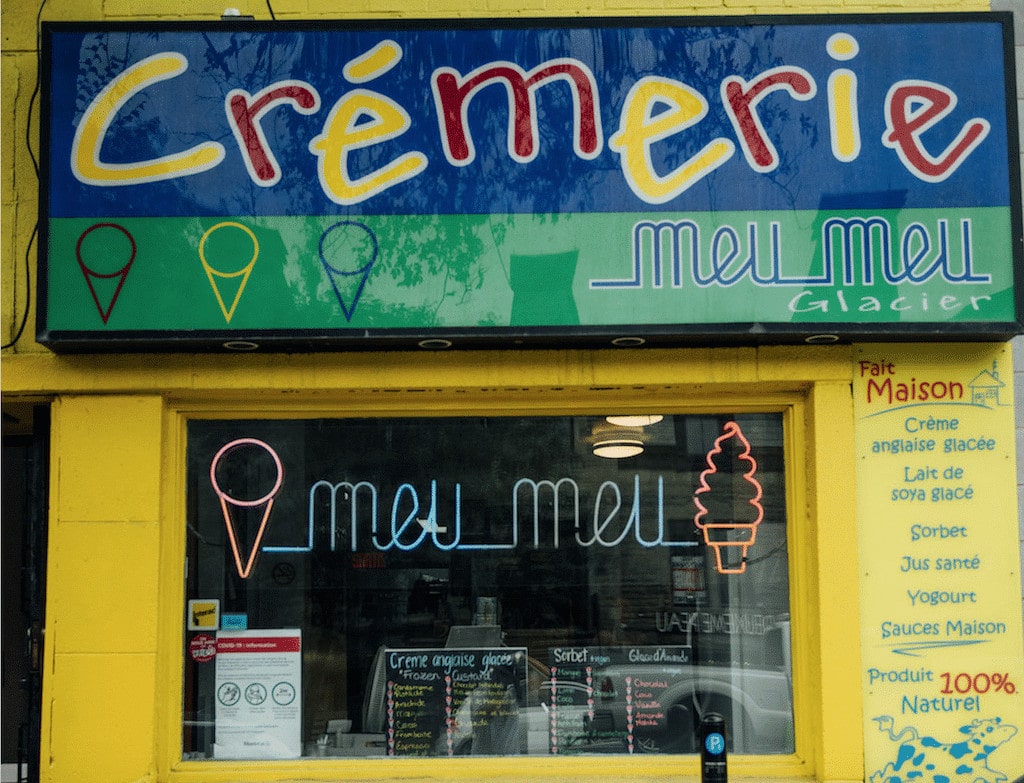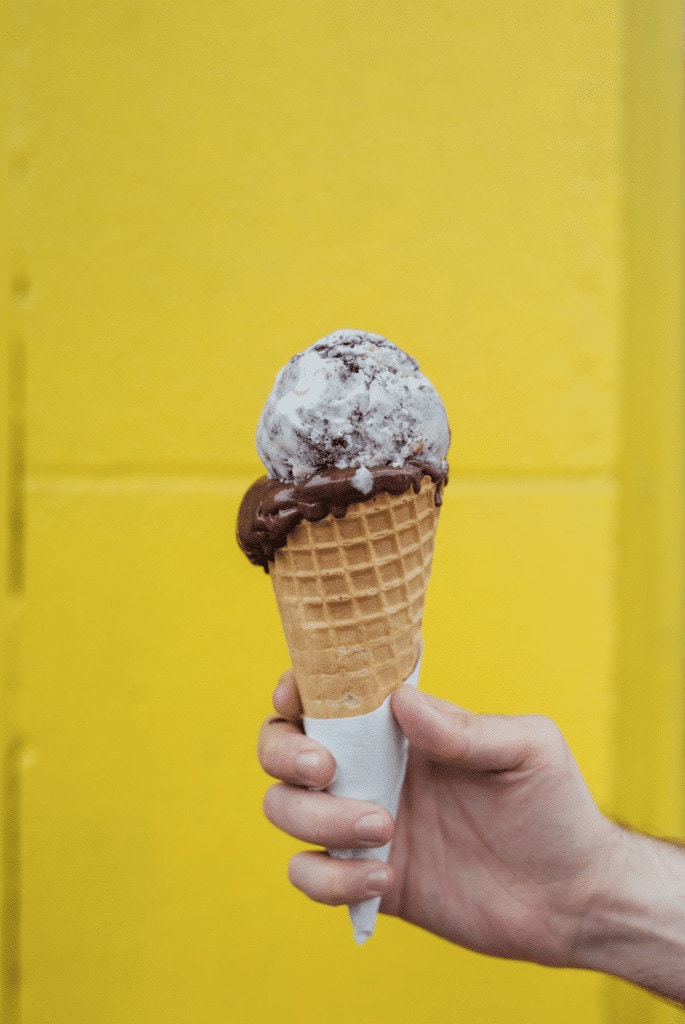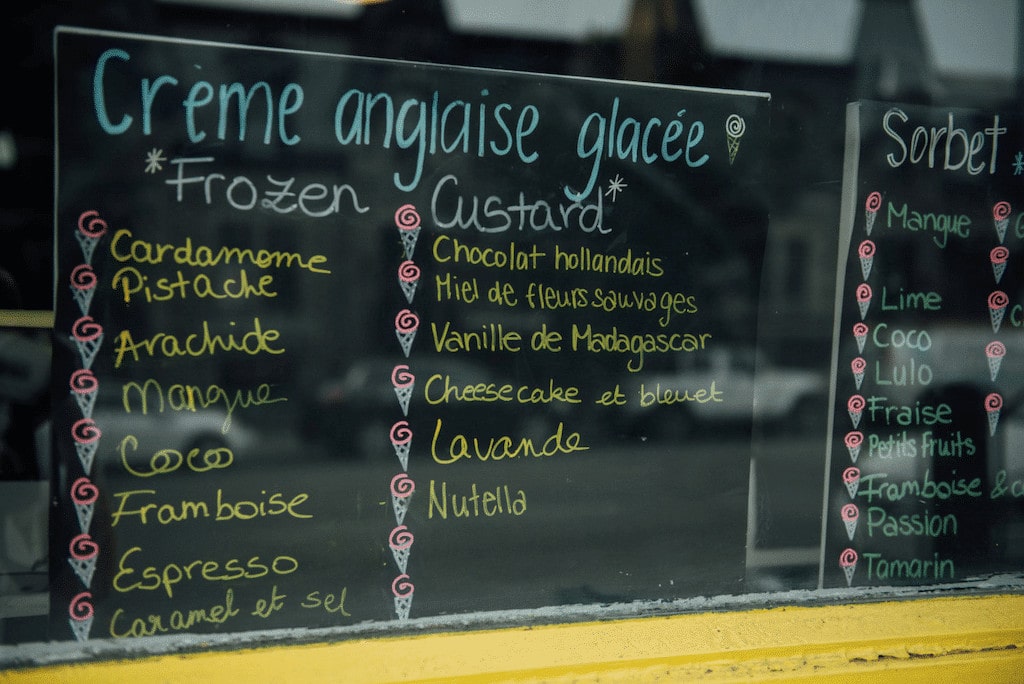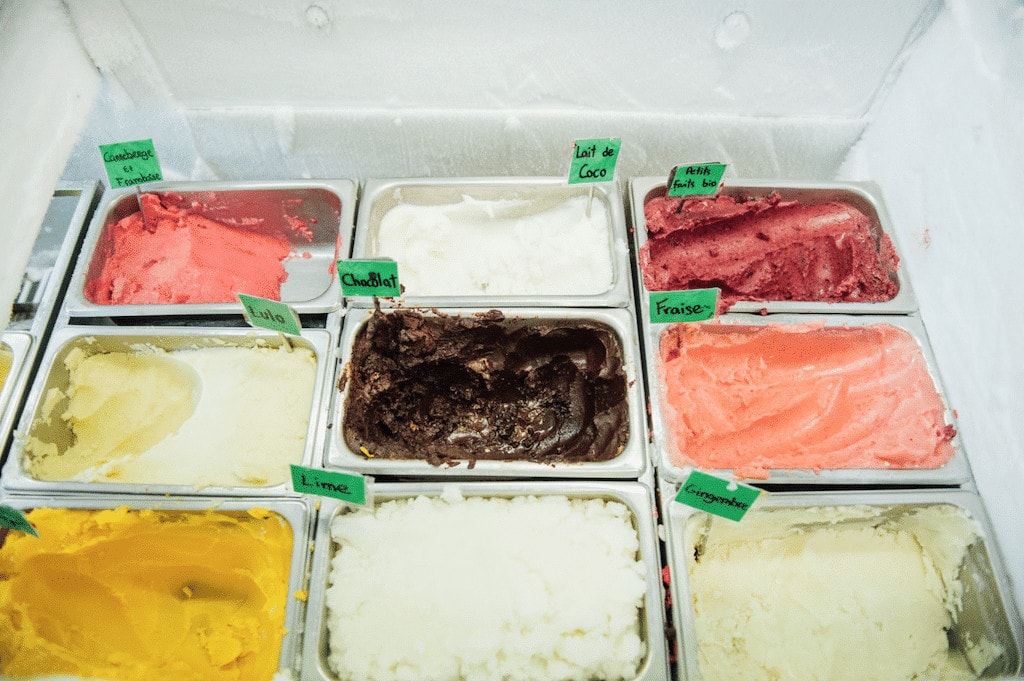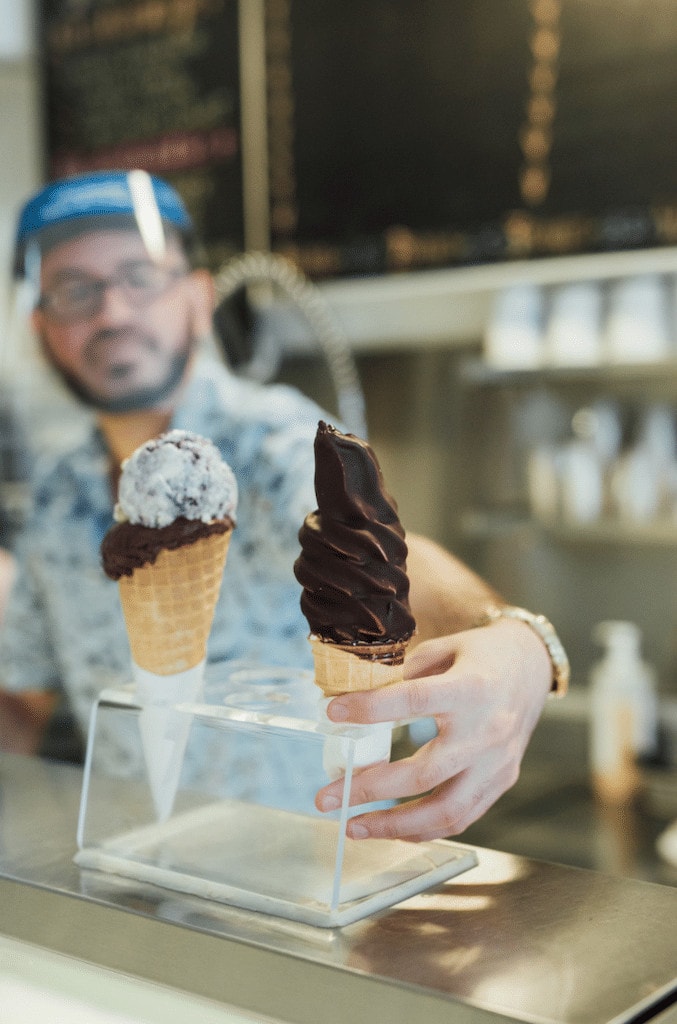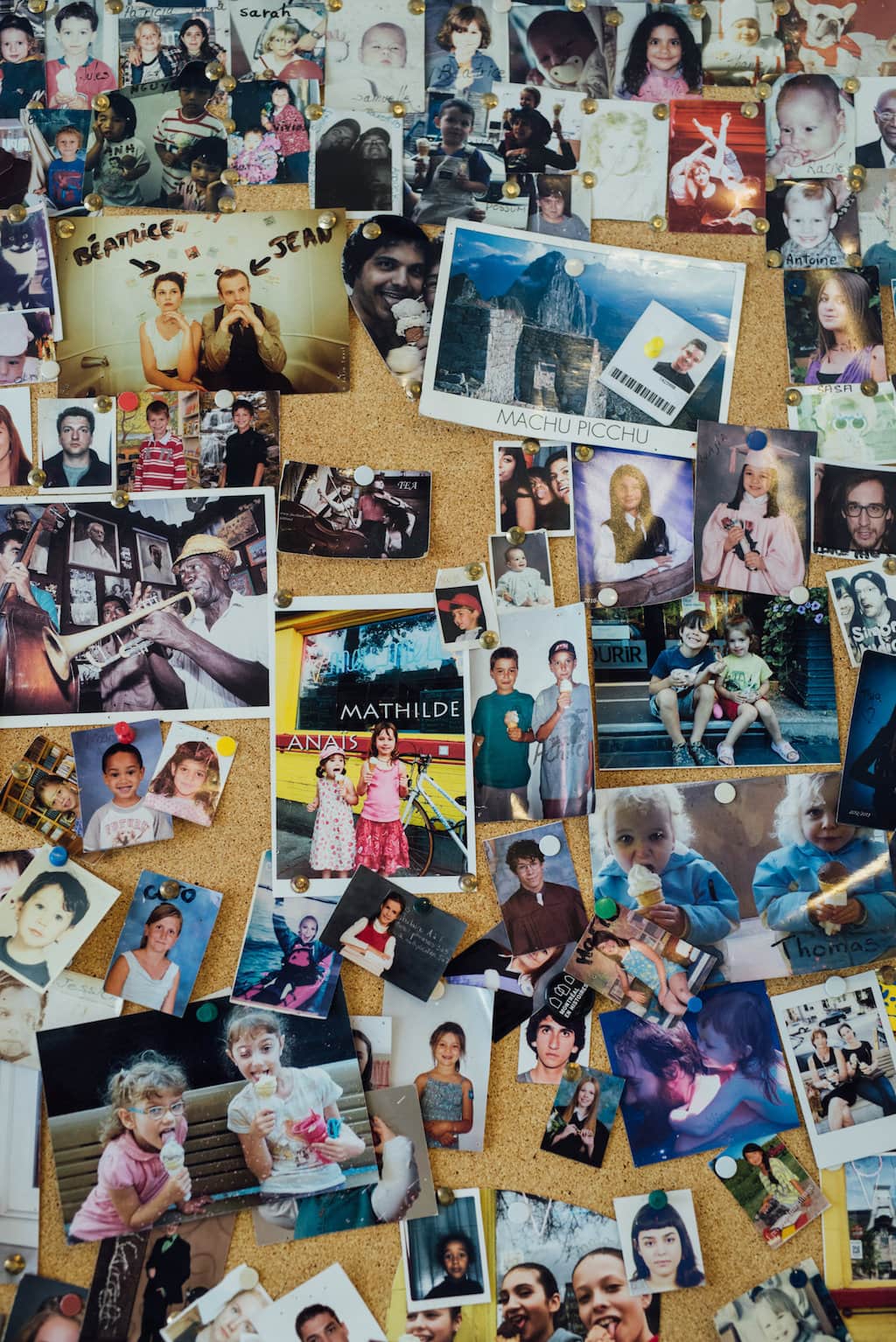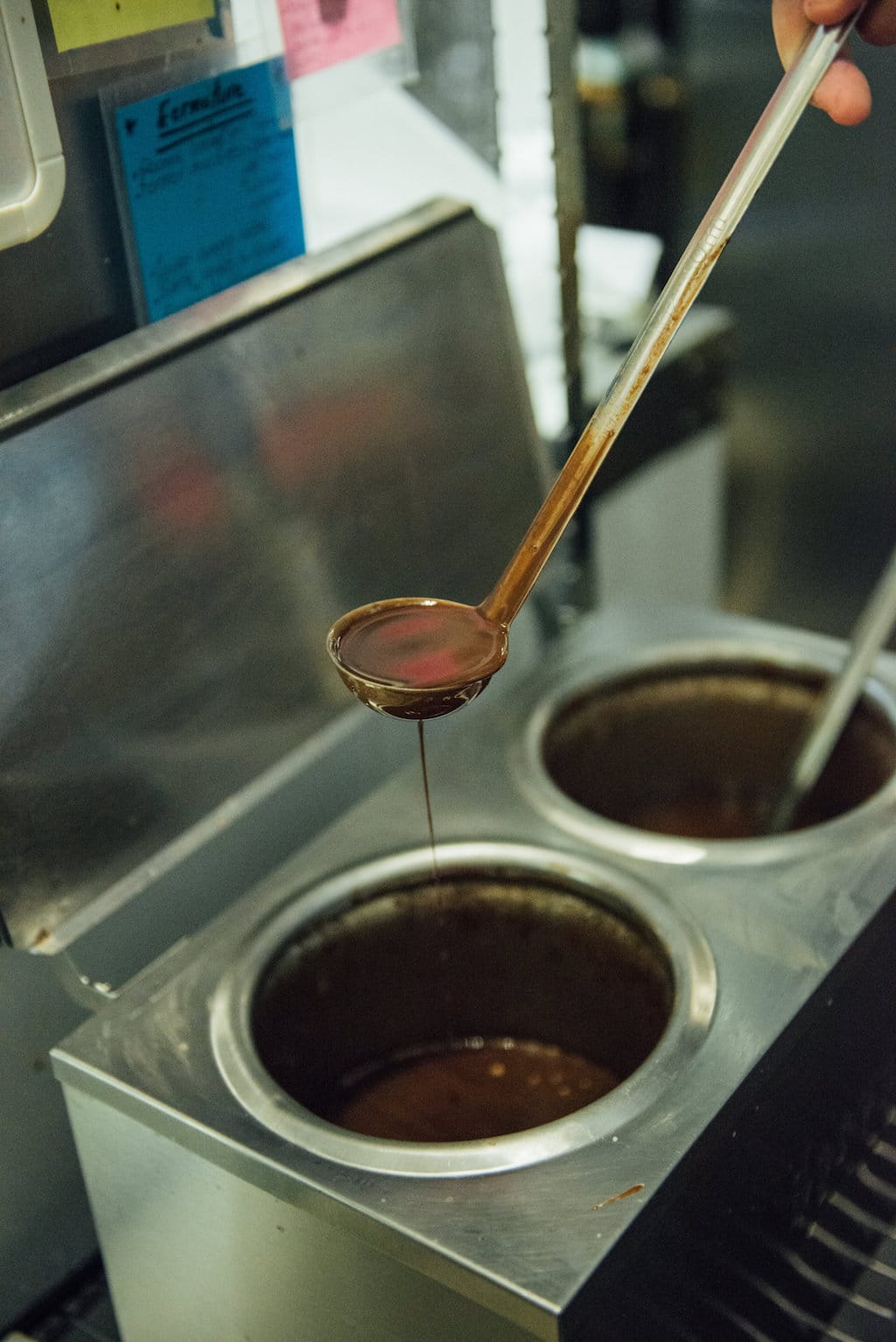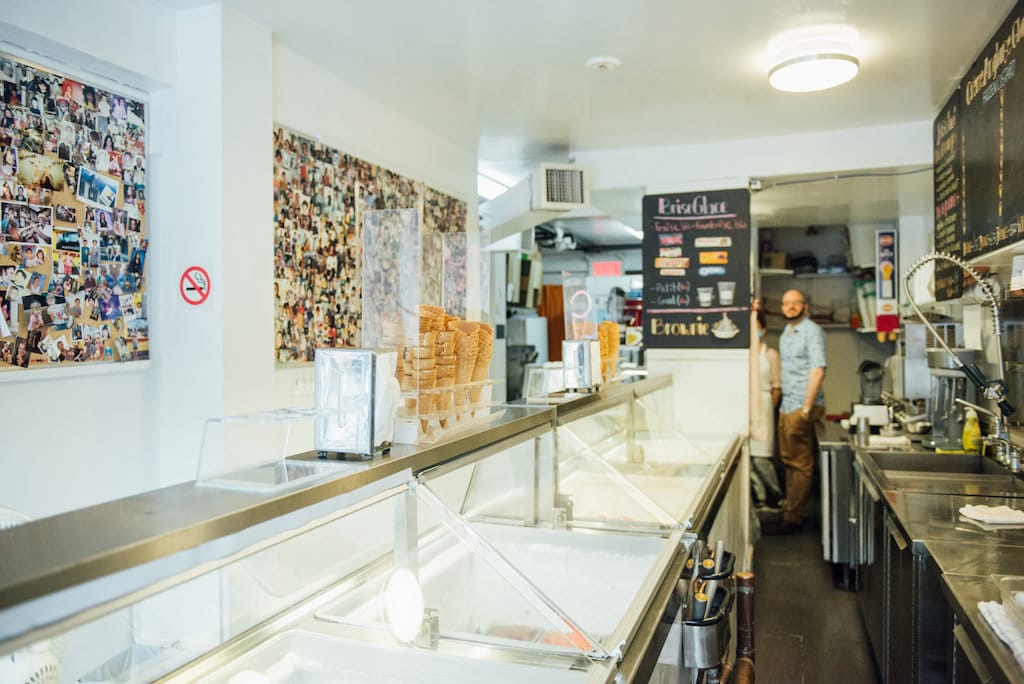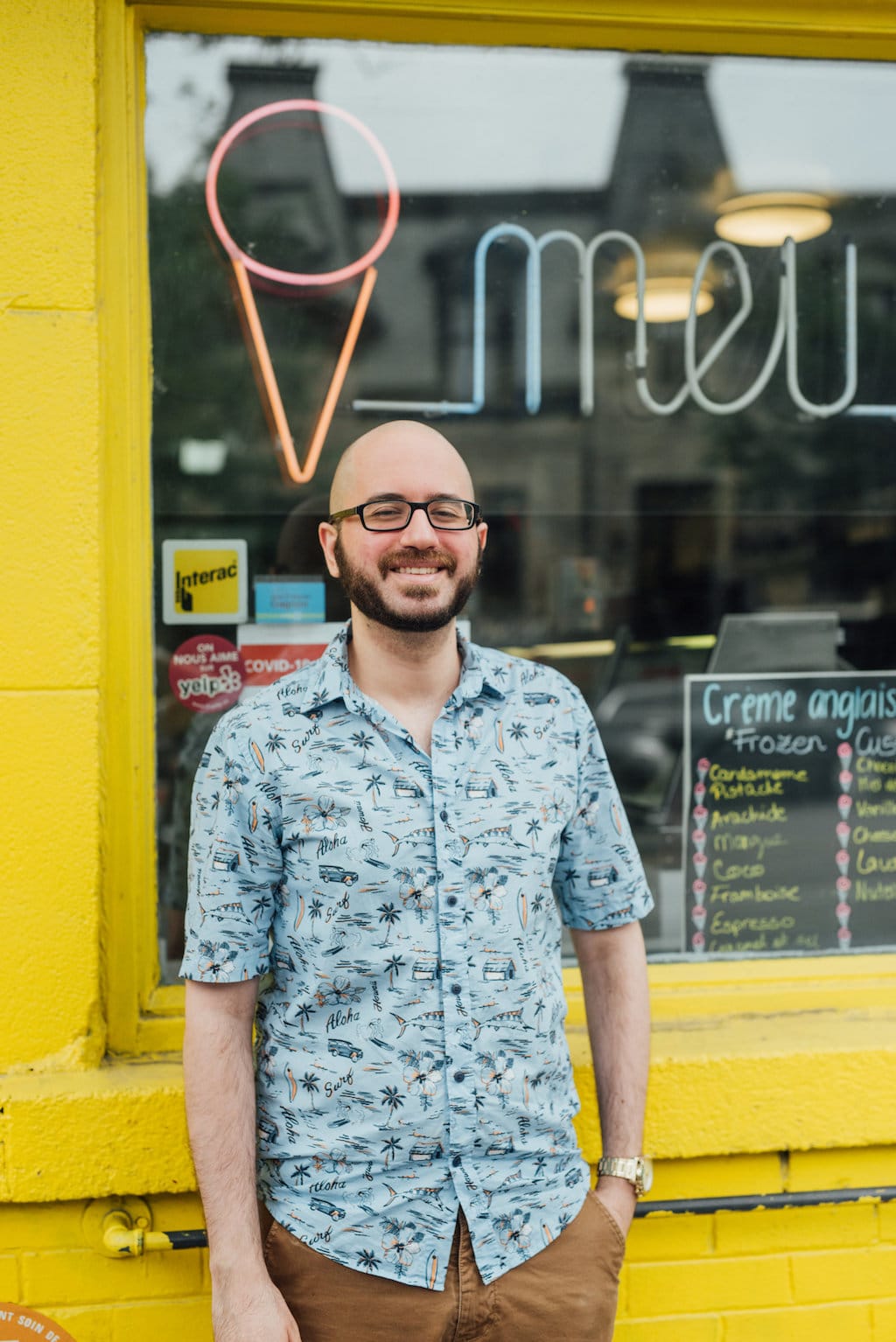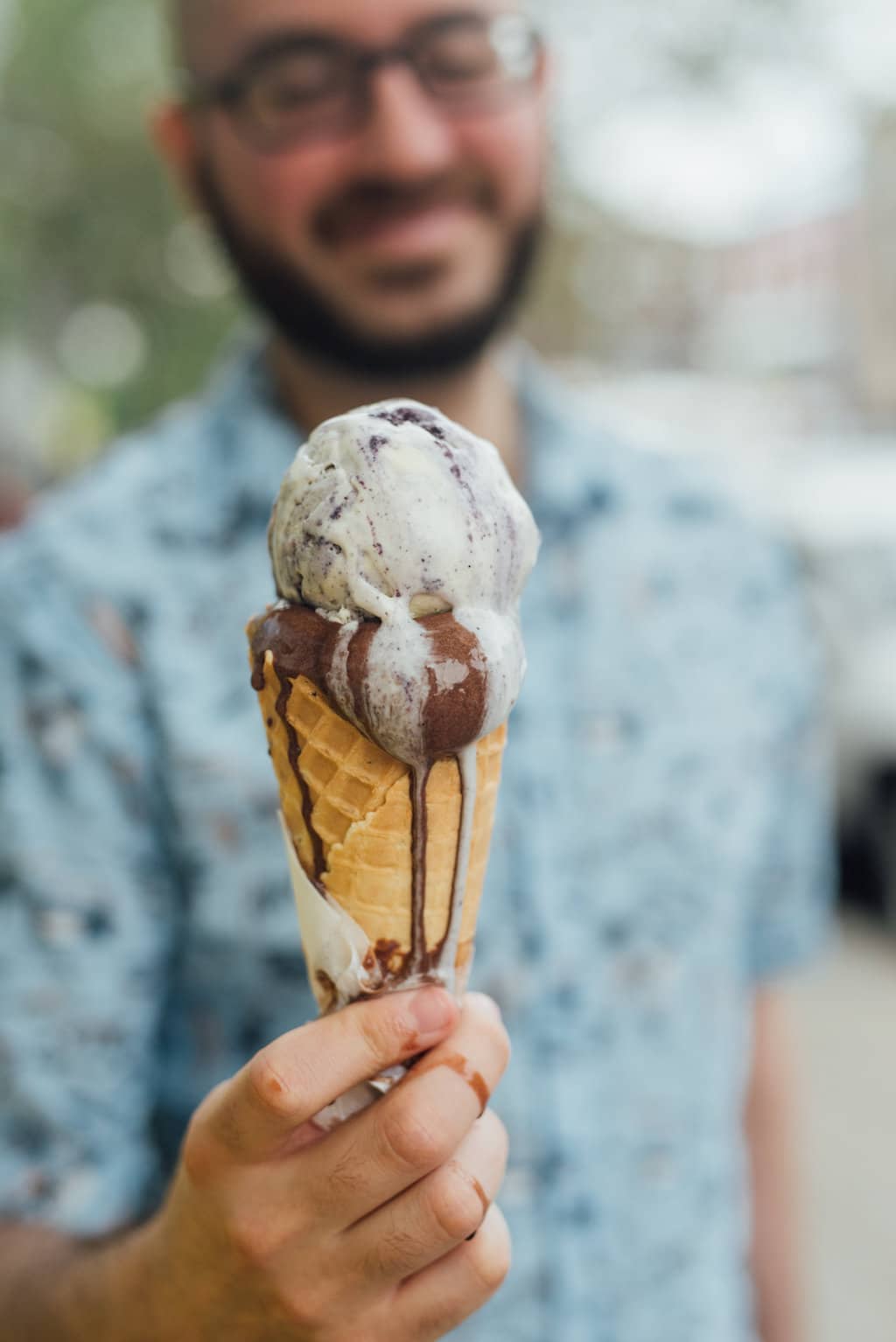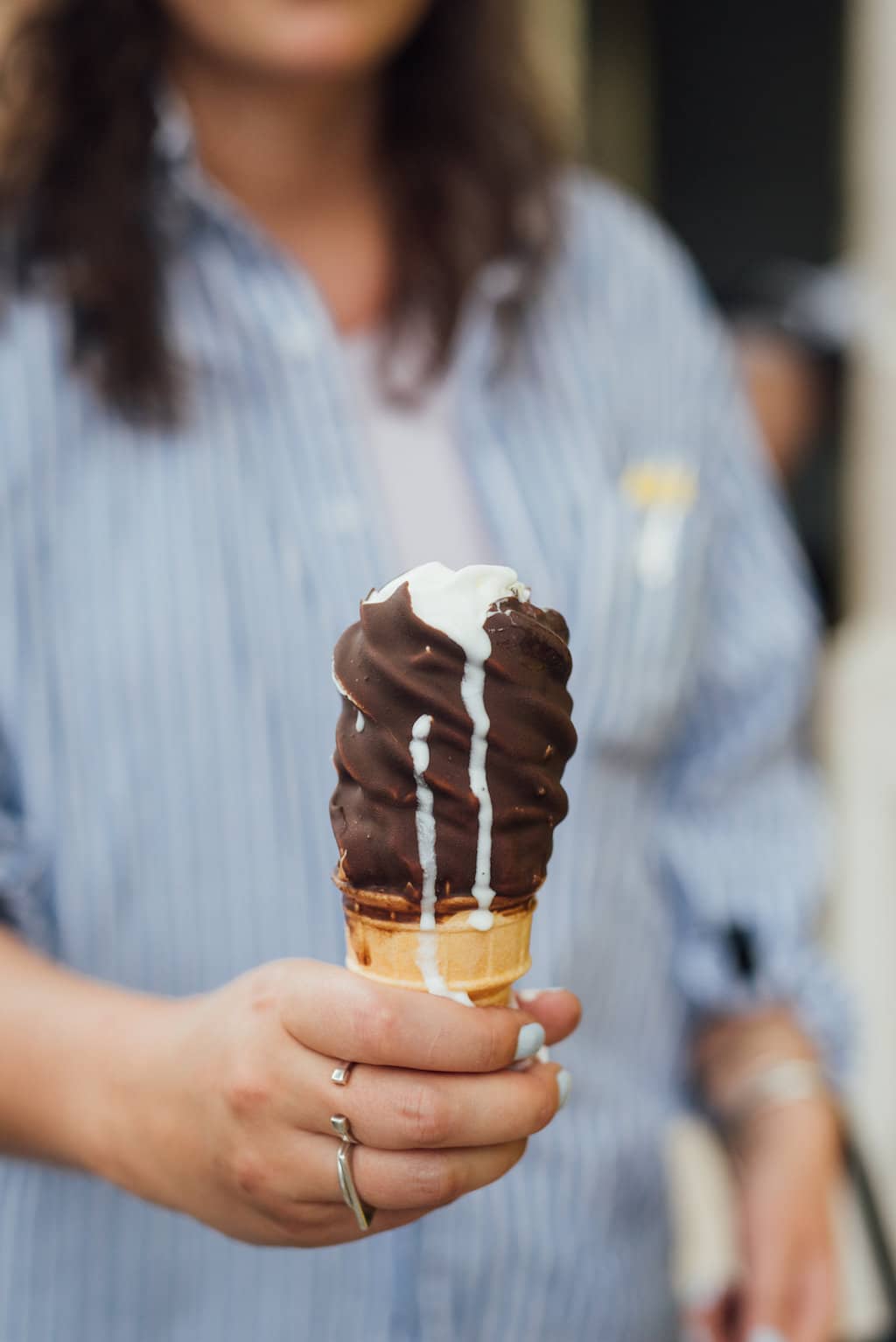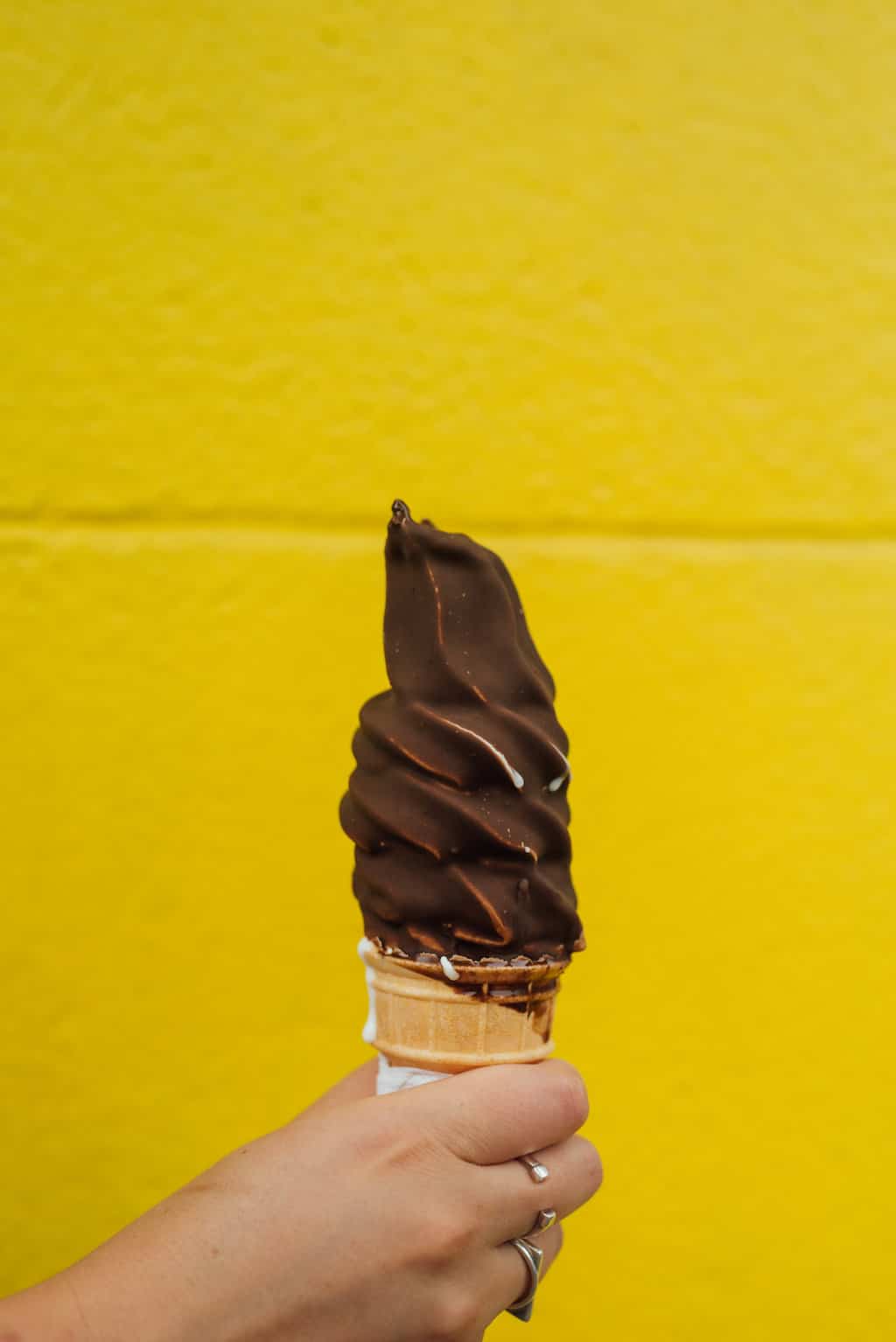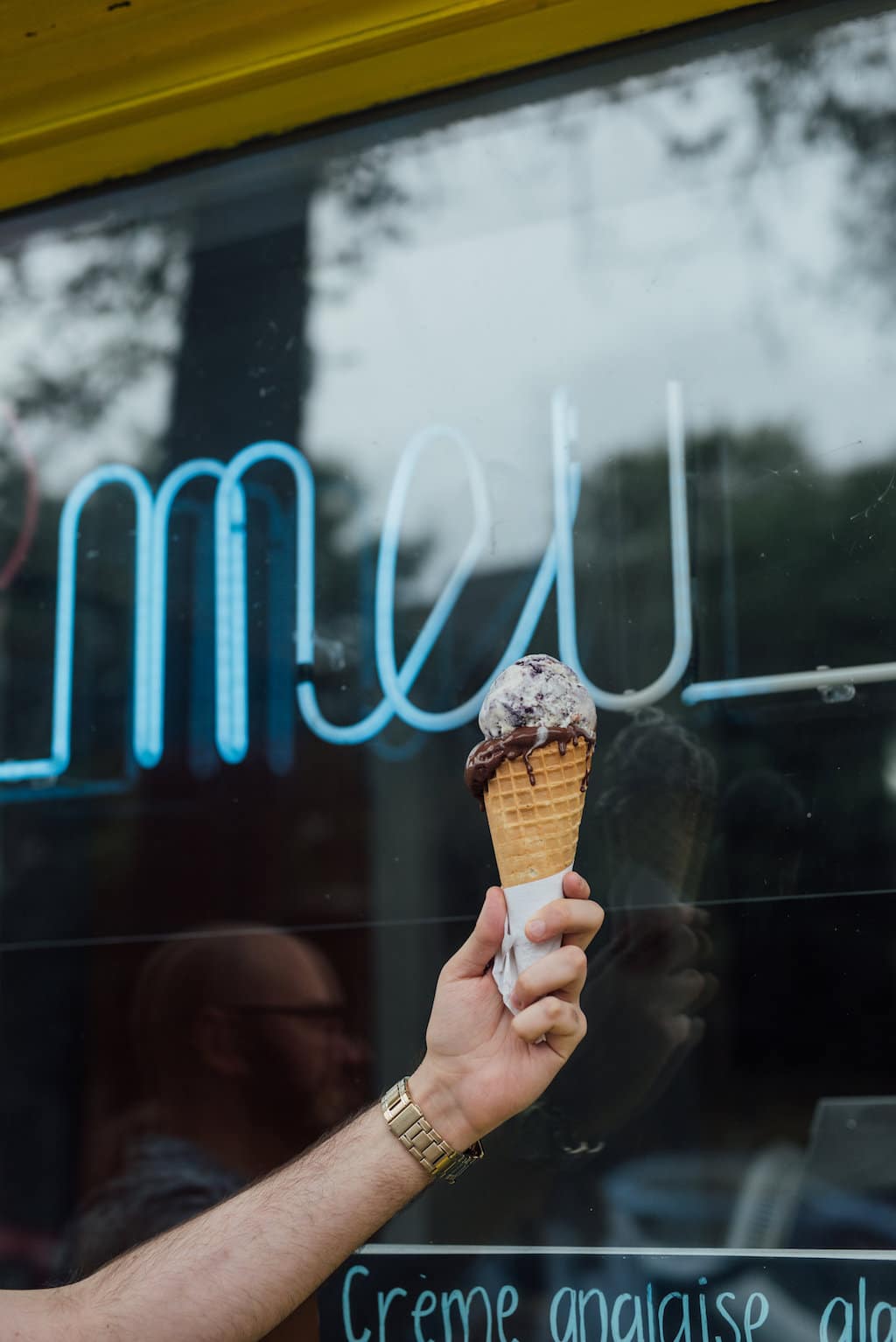 Crèmerie Meu Meu

$
Monday: 2:00 – 10:00 PM
Tuesday: 2:00 – 10:00 PM
Wednesday: 2:00 – 10:00 PM
Thursday: 2:00 – 10:00 PM
Friday: 2:00 – 10:00 PM
Saturday: 2:00 – 10:00 PM
Sunday: 2:00 – 6:00 PM

Guy Morad has been running this small ice cream shop on Saint-Denis Street for 32 years. Despite the passage of time, Meu Meu has remained a favourite in the city. This undeniable success is due to the quality of the product offered. Whether it is ice cream, sorbets, or vegan ice cream, everything is made from natural ingredients.
It is not for nothing that this ice cream shop is part of our list of the best ice creams in town. Indeed, all ingredients are of high quality and 100% natural. No artificial flavours or colourings are used. For example, the vanilla ice cream is made from real vanilla, not from artificial flavouring. This is crucial to achieve such a delicious final product. The ice creams are all scrumptious and there are plenty of lactose-free and vegan choices as well.
In fact, Meu Meu offers ice creams made with almond milk, as well as sorbets. The classic ice creams contain egg yolks in order to obtain a custard base, to which the different flavours are added. You will find the classic flavours such as chocolate, vanilla, and caramel, but also more original flavours such as hibiscus or lavender.
If you're in the mood for something to drink, they offer a selection of milkshakes and slushies, also made with 100% natural ingredients.
Crèmerie Meu Meu is open every day from 2:00 pm to 11:00 pm.
Written by Alice Gouttenoire
Photography by Alison Slattery