Eco-Friendly Restaurants: Where to eat well without harming the planet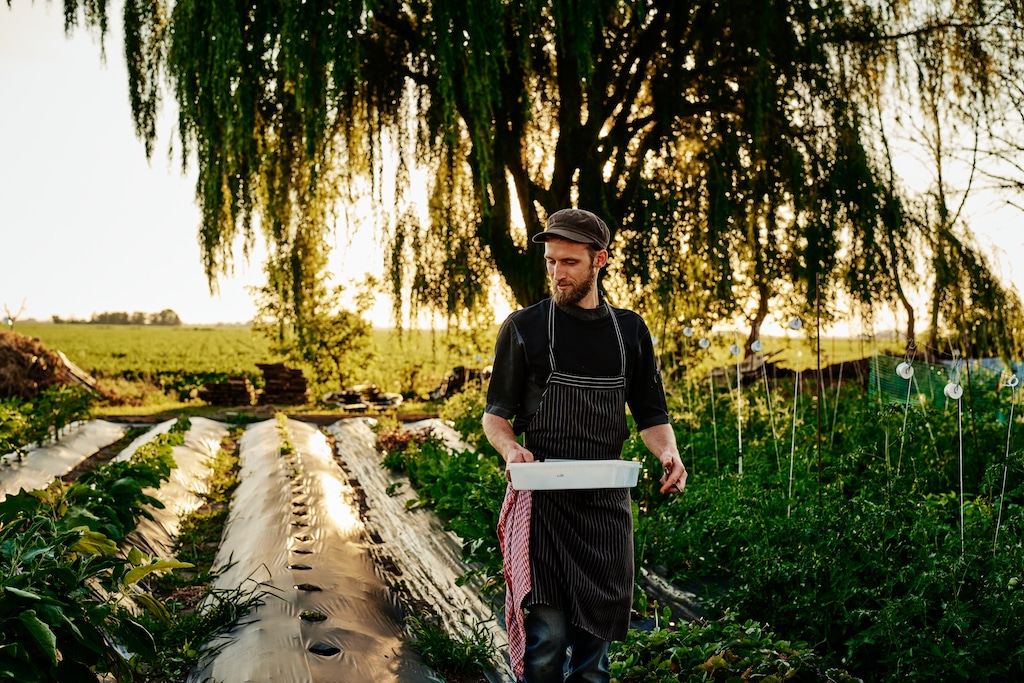 What are the eco-friendly restaurants in Montreal? Eco-friendly eating is the new frontier! The environment has never been talked about as much as it is right now, and rightfully so. As climate change becomes more pronounced around the world, awareness of our impact as consumers is on the rise.
It is undeniable that the food industry has a major effect on the wellbeing of our planet. From transporting products across oceans, over-consuming resources and overusing disposable packaging, the steps involved in preparing a dish can have an enormous ecological weight. However, there are several solutions to minimize your ecological footprint on both a small and large scale. Focus on composting, purchasing local and organic products, supporting sustainable fishing practices and reducing your consumption of animal products and production of waste. These are all incredibly simple and effective ways to consume responsibly, without sacrificing the pleasure of great food.
Gourmets are becoming increasingly interested in the quality and origin of the ingredients on their plates. Responsible practices are gaining traction amongst restaurant industry professionals. Restaurants are in a great position to advocate for eco-responsible eating, and to raise awareness of ecological gastronomic practices. Of course, we are not willing to accept a sacrifice in flavour, texture or presentation.
Although the Tastet team is not an expert in eco-responsibility, we like to eat healthy, quality products from local producers. In collaboration with Blue Organization, we wanted to highlight the efforts made by eco-friendly restaurants in terms of their respectful use of resources. For example, we love the use of organic Quebec products, and business relations with environmentally responsible suppliers.
The Blue Organization was founded in 2018. This special group is a non-profit organization that raises awareness for the environment through popular science. Their goal is to equip the public with the necessary tools to face the changing planet over the next decade. The Blue Organization constantly strives to push boundaries in order to deliver information in a way that is appealing and accessible. Initiated by a generation dazed by the environmental warnings in the media, the goal is to educate those who are at the forefront of the changing planet. We need to open the eyes of those who still have the ability to change their consumption habits.
What the Blue Organization proposes:
A vision and discussion focused on finding accessible solutions around the environment that are based in science. Positive, active and realistic steps to take, lead by their strong presence on interactive digital media.
To make this daunting task a little easier, here is a list of eco-friendly restaurants that are reducing their carbon footprint. These restaurants are leaders in the industry of sustainable gastronomy, and we hope they can encourage others to follow suit!
See on map
551 Rue Saint-Martin Montréal H3J 2L6
160 Rue Saint Viateur East Montréal H2T 1A8
1112 Boulevard de Maisonneuve Est Montréal H2L 1Z5
4631 Boulevard Saint-Laurent Montréal H2T 1R2
545 Rue Milton Montréal H2X 1W5
1155 Rue Sherbrooke Ouest Montréal H3A 2N3
1045 Avenue Laurier Ouest Montréal H2V 2L1
4631 Boulevard Saint-Laurent Montréal H2T 1R2
3535 Rue Saint-Denis Montréal H2X 3P1
900 Place Jean-Paul-Riopelle Montréal H2Z 2B2
3535 Rue Saint-Denis Montréal H2X 3P1
900 Place Jean-Paul-Riopelle Montréal H2Z 2B2
900 Place Jean-Paul-Riopelle Montréal H2Z 2B2
900 Place Jean-Paul-Riopelle Montréal H2Z 2B2
3535 Rue Saint-Denis Montréal H2X 3P1
900 Place Jean-Paul-Riopelle Montréal H2Z 2B2
715 Rue Saint-Bernard Québec G1N 3G4
160 Rue Saint Viateur East Montréal H2T 1A8
4094 Rue Saint-Denis Montréal H2W 2M5