Eco-Friendly Restaurants: Our suggestions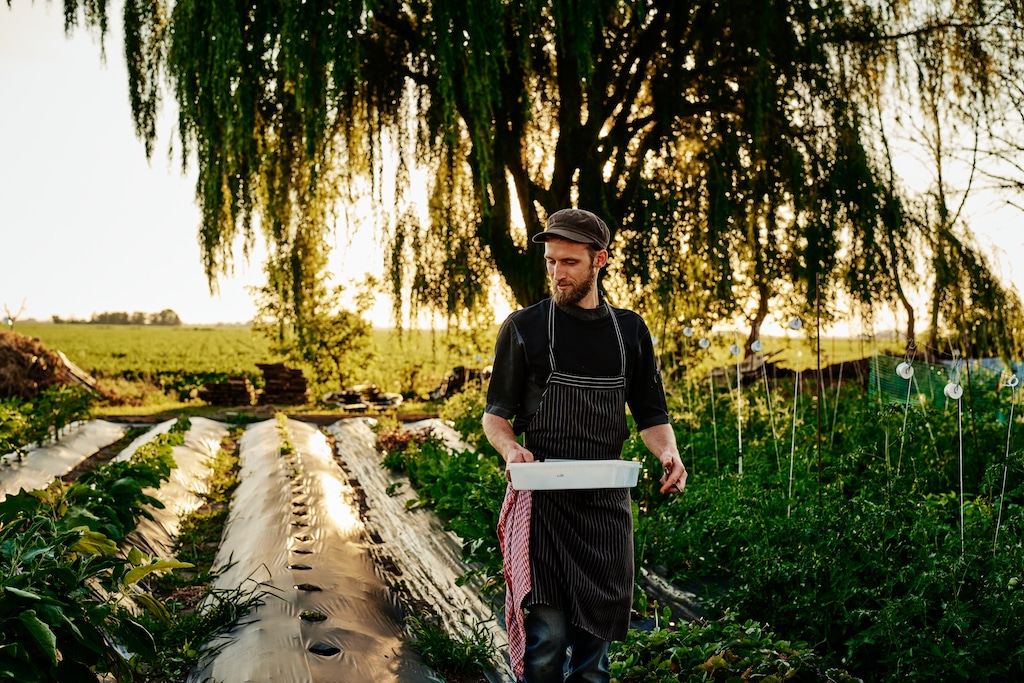 Environmental issues have never been as prominent in daily life as they are today. As the climate crisis continues to unfold—and worsen—across the globe, awareness of our own individual and collective impacts is becoming more and more common, and is vitally important.
The impact of the food industry
Science has shown how the food industry can cause enormous damage to the planet. From the transportation of food to the consumption of water and the overuse of disposable packaging, every step behind the preparation of a dish can have a huge ecological impact. However, several solutions exist that can significantly minimize carbon emissions on both small and large scales. Composting, buying local and organic products, buying products from sustainable fisheries, reducing the consumption of animal products, and reducing waste are simple and effective ways to consume responsibly, without sacrificing the pleasure of eating well.
While many food lovers are increasingly interested in the quality and origin of the ingredients on their plates, eco-responsible practices are also gaining in popularity in the restaurant industry. With significant quantities of food produced, restaurants have the power to serve eco-responsible dishes and to raise awareness of eco-friendly dining practices. Because the pleasure of eating well should be done in a way that respects the environment!
The end of single-use plastic containers
In March 2023, the City of Montreal is taking action. After 18 months' notice, city establishments, including the 8,400 restaurants, will have to comply with a new bylaw banning the use of the vast majority of single-use plastic containers and items. Many restaurants have been making a name for themselves for some time for their green initiatives, such as the use of deposit containers.
Here is our list of eco-responsible restaurants that are making efforts to reduce their carbon footprint. We hope this will encourage all restaurants to do more for a healthy and livable planet for future generations.
Happy discoveries!
See on map
1106B Boulevard Saint-Laurent Montréal H2Z 1J5
1211 Rue Bélanger Montréal H2S 1H7
1104 Rue Saint-Zotique East Montréal H2S 2H1
1201 Boulevard Saint-Laurent Montréal H2X 1K4
980 Chemin du Grand-Bernier Saint-Blaise-sur-Richelieu J0J 1W0
9 Avenue Fairmount Est Montréal H2T 1C7
13 Rue Court Granby J2G 4Y6
7061 Rue Alexandra Montréal H2S 3J6
1339 Boulevard Monseigneur de Laval Baie-Saint-Paul G3Z 2X6
21 Chemin Taylor Austin J0B 1B0
551 Rue Saint-Martin Montréal H3J 2L6
1112 Boulevard de Maisonneuve Est Montréal H2L 1Z5
1155 Rue Sherbrooke Ouest Montréal H3A 2N3
4631 Boulevard Saint-Laurent Montréal H2T 1R2
3535 Rue Saint-Denis Montréal H2X 3P1
900 Place Jean-Paul-Riopelle Montréal H2Z 2B2
715 Rue Saint-Bernard Québec G1N 3G4
160 Rue Saint Viateur East Montréal H2T 1A8
4094 Rue Saint-Denis Montréal H2W 2M5