Montreal Caterers: Our suggestions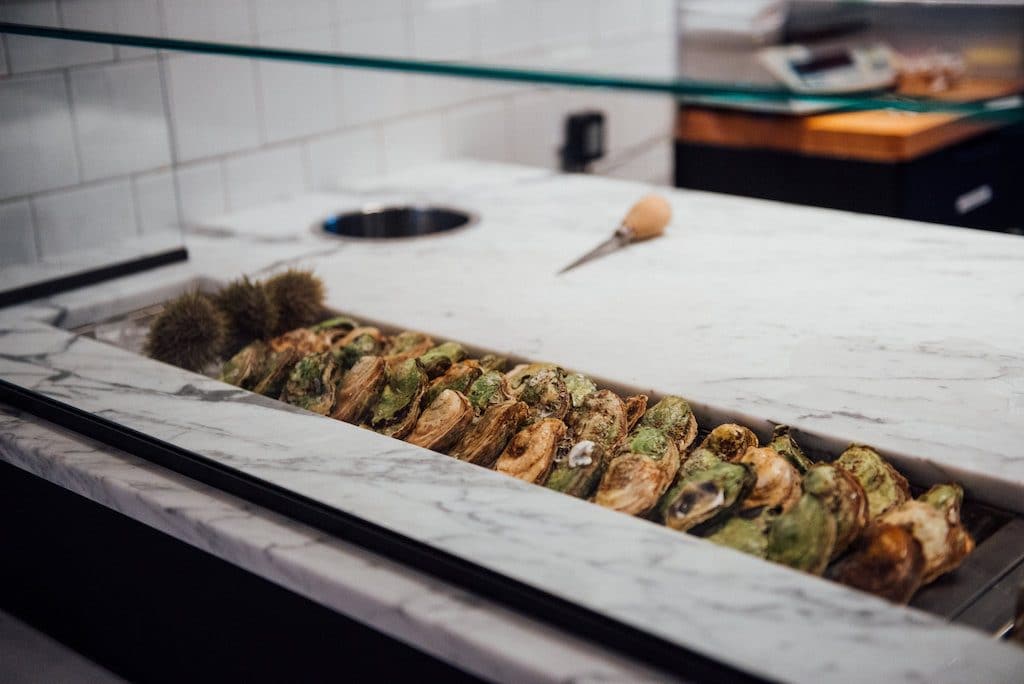 In Montreal, we are fortunate to have a number of fantastic catering services. To celebrate or mark a unique occasion, calling on these professionals allows you to live a gastronomic experience in good company.
Because this profession is still one that deserves to be better recognized for all the challenges that make it up, we have compiled a list of Montreal caterers to try! Indeed, as Yves Lévesque – a great Montreal catering chef – told us, this profession is particularly stressful and requires constant innovation to create unique gourmet meals.
On our website, you will find several suggestions of ideal addresses to celebrate with small or large groups. In the "Lists" category, you will find our suggestions for places to celebrate – festive addresses where you can eat a great meal! For celebrations with several guests, we have prepared a list of restaurants that are ideal for groups, as well as a list of establishments that offer a private room, so that you can celebrate in privacy.
Bon appétit and have a great event!
Special mention: In addition to gourmet feasts to heat up at home, Menu Extra offers custom boxes for companies to order for a special event. Simply contact [email protected] by email to find out more. The à la carte menu is available on the website.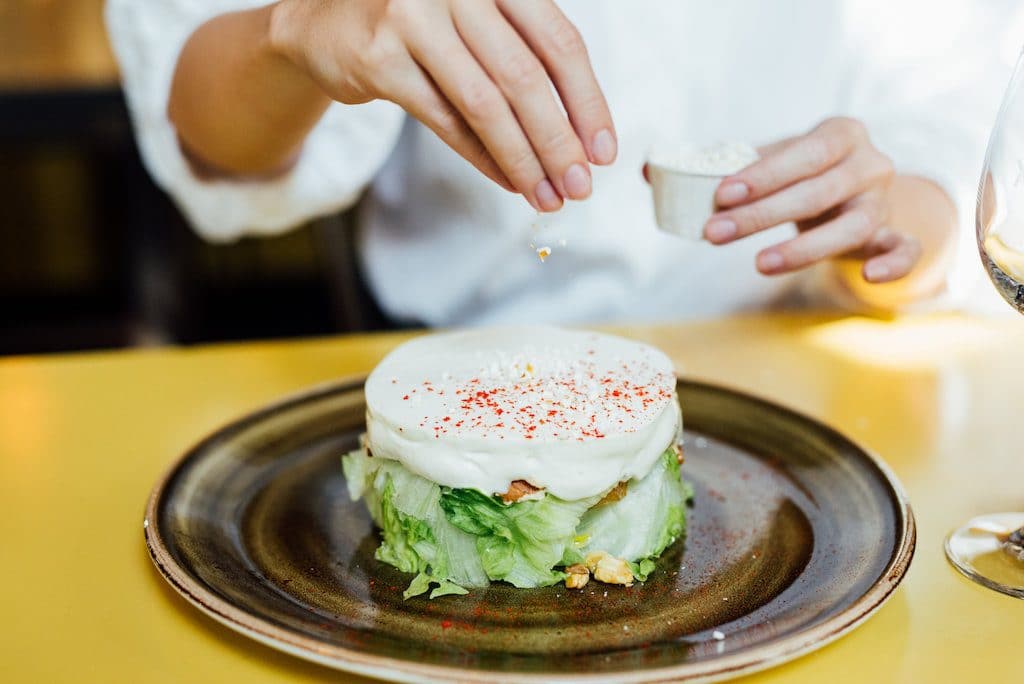 Mile-Ex
Mile-Ex Traiteur offers an original and dynamic catering service that does not disappoint; and it happens to be one of our favourite caterers! Their menu features street food prepared with seasonal products and an abundance of fish and seafood, with consistently amazing and surprising results. Conceived and prepared by our talented friend Gregory Paul, executive chef of Mile-Ex restaurant, as well as pastry chef Valentin Wajda. Mile-Ex Catering also specializes in corporate cocktail parties, private events, box lunches, weddings and banquets. Photos Alison Slattery
6631 Rue Jeanne-Mance
Montréal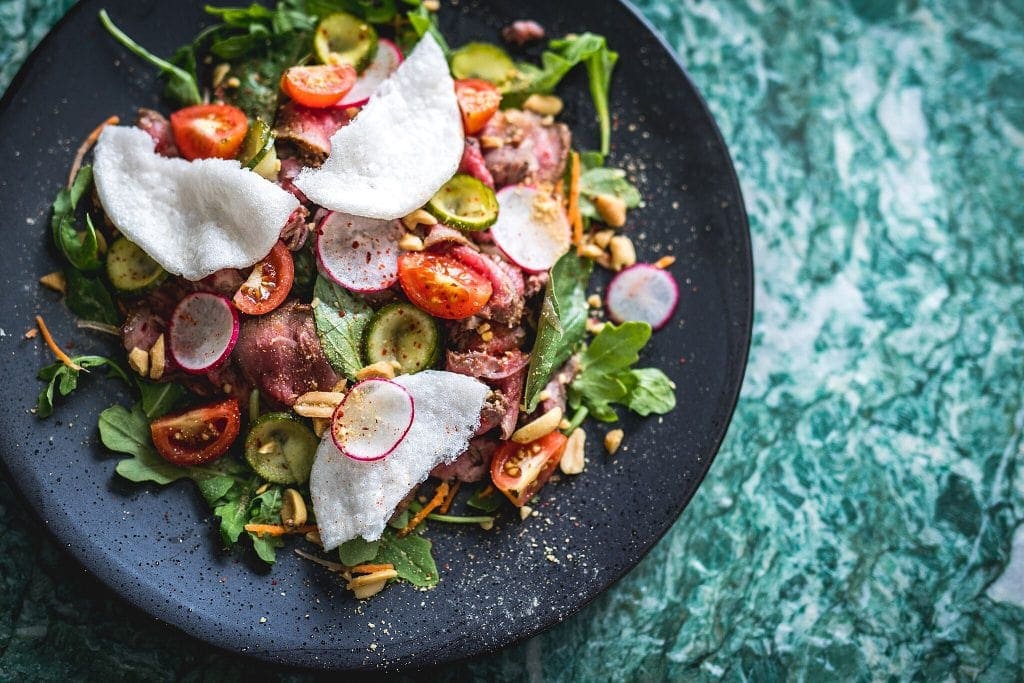 Hà is a restaurant with a traditional Vietnamese concept. The charming restaurant at the corner of William and McGill Streets offers a delectable menu at affordable prices. Their catering service offers a menu where we find all the classics of the house. For 20 to 50 guests, Hà's chef or sous-chef will come to your home to prepare dishes either to share or to serve. Their menu is inspired by the flavours of Southeast Asia and is intended to help you discover an array of delicious things. Patricia Brochu
600 Rue William
Montréal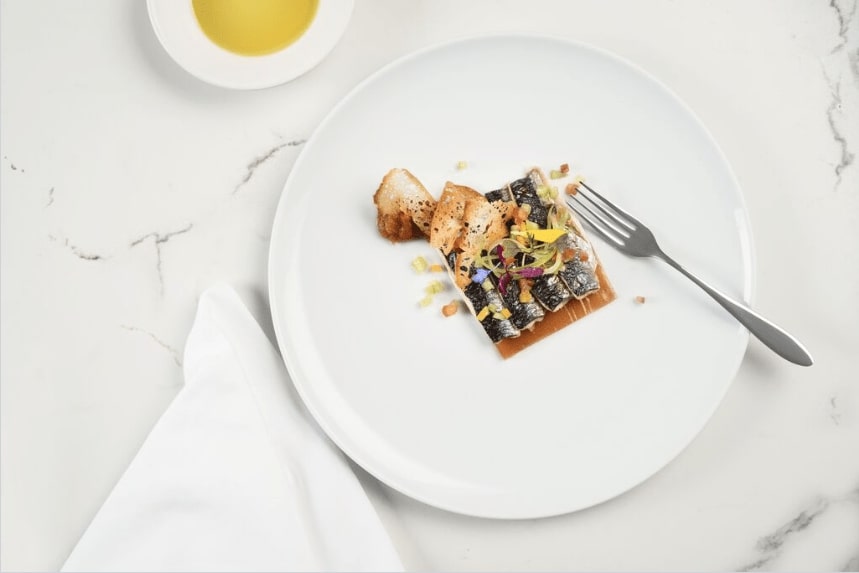 Ferreira Café
Carlos Ferreira opened Ferreira Restaurant on April 1, 1996 – over 23 years in the business! The Montreal institution has earned its reputation through years of hard work and renewal. Ferreira Catering offers a catering menu that reflects the image of its establishment: professional, chic and with Portuguese influences. They cater for all types of groups or events: weddings, cocktail parties, banquets, business meals, conferences or any other occasion. They also offer their catering services in private homes, at events or in venues. Ferreira photos
1446 Rue Peel
Montréal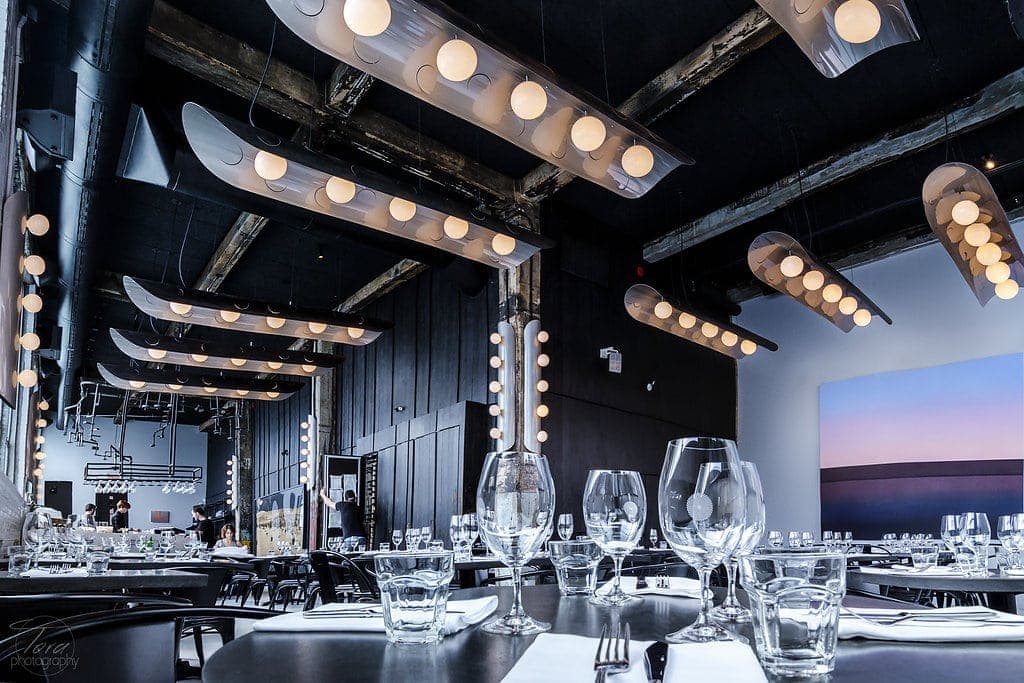 Le Serpent is one of our favourite restaurants in Montreal and is the exclusive caterer for Darling Foundry events. In a simple and impressive decor, the restaurant offers 80 seats and a bar where about 30 people can be accommodated. They can also travel and take care of the complete organization of meals, small or large, or the preparation of cocktail parties for a small group or up to a few hundred people. Photos Alison Slattery
257 Rue Prince
Montréal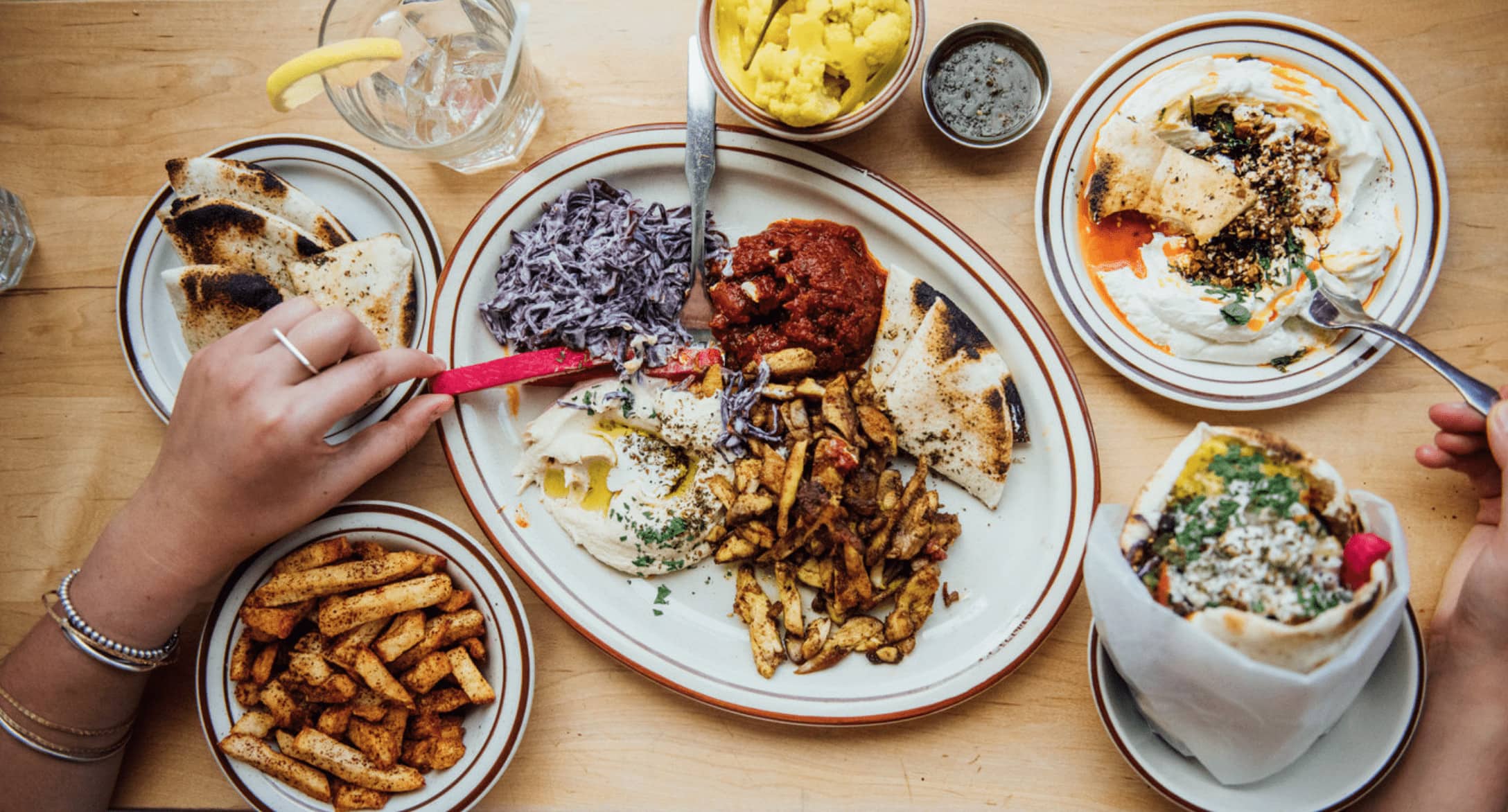 Restaurant Sumac
Here you'll find salads, hummus, an excellent chicken shawarma, extraordinary fries, babas and labneh, and one of our favorite salads: the cooked salad. The address offers catering services for 4-5 people, 6-8 people, 10 or 15 servings and the prices are rather low for how exceptional their catering menu is. For a friendly reception where you eat healthy, copiously and very well, Sumac is one of our favourite options. Alison Slattery
3618 Rue Notre-Dame Ouest
Montréal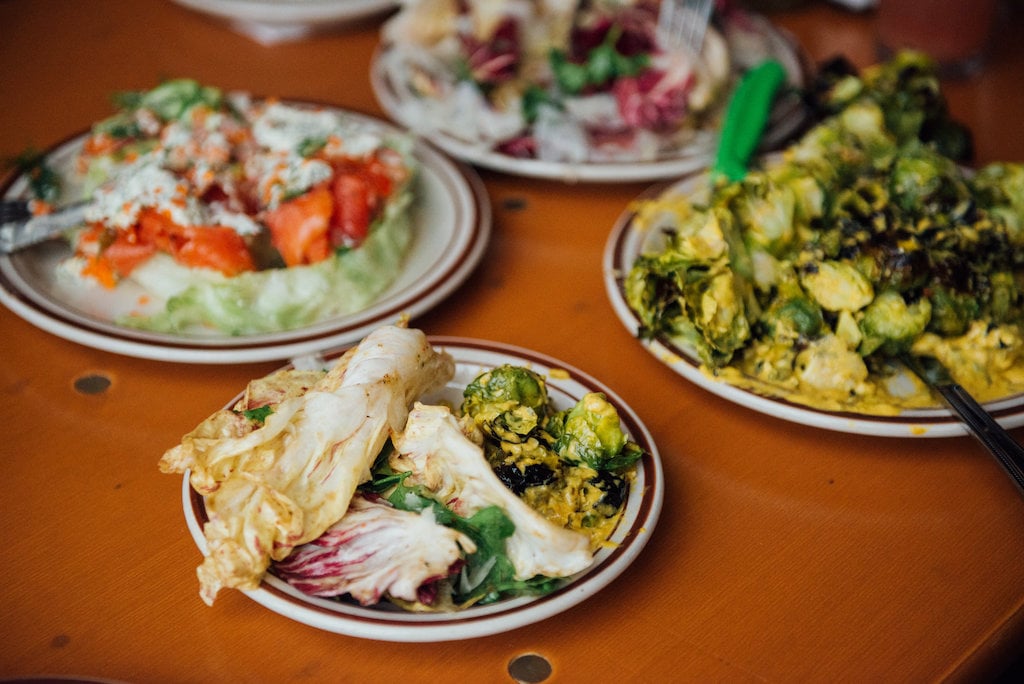 Mckiernan Luncheonette is one of the latest projects from the folks at Liverpool House, Joe Beef and Maison Publique. Located on St. Patrick Street near Monk Boulevard, the new 7,000 square foot (!) address now offers comfort food in a neighbourhood that needed it. The catering is one of the most creative and delicious in town. A great team that offers you the opportunity to host their cuisine at your events. Light years ahead of crustless egg sandwiches! Photo Alison Slattery
5524 Rue Saint-Patrick
Montréal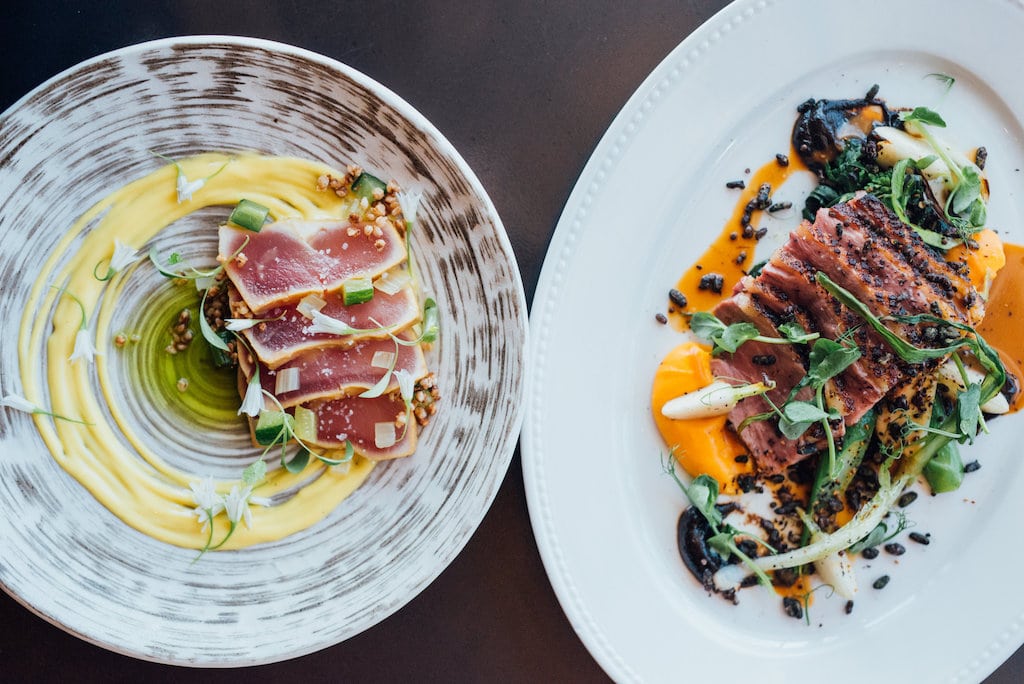 Le St-Urbain is a superb address with refined and deliciously prepared cuisine. For special occasions, Le St-Urbain allows you to take a little of its delicious cuisine home with you thanks to its catering service. The address offers three types of catering services, including a lunch box for more than 8 people, but also a unique event formula allowing you to customize the menu of your receptions. Le St-Urbain also has a take-out catering formula.
96 Rue Fleury Ouest
Montréal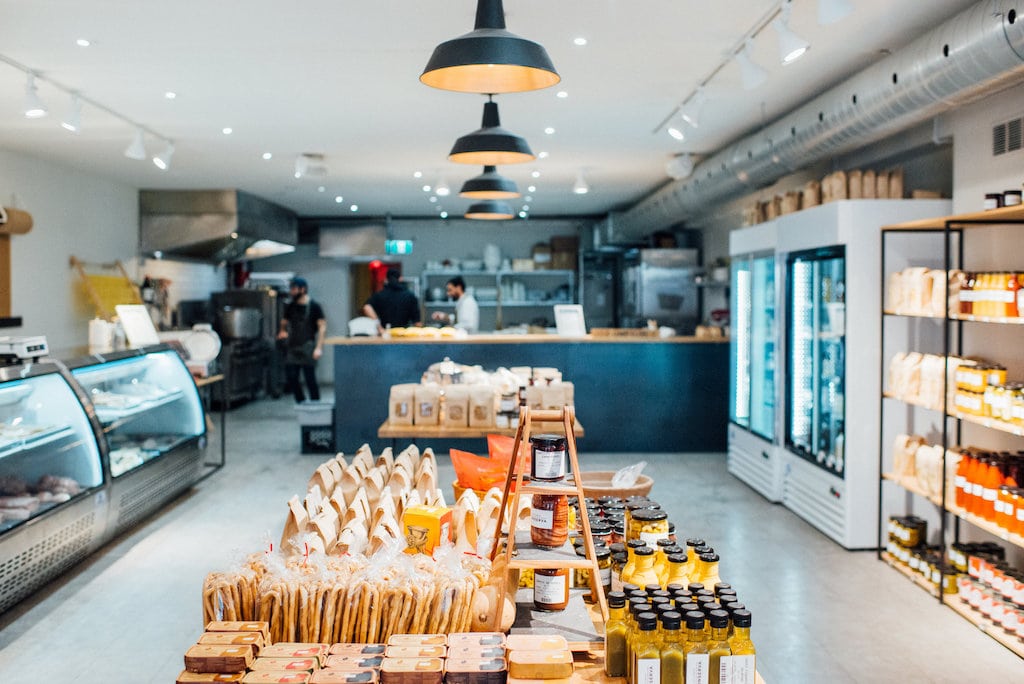 L'Épicerie Conserva is a project that promotes local, organic and homemade products. In addition, the house offers a quality and personalized catering service. The grocery store offers for your events superb cuts of meat, magnificent fresh pastas, fine cheeses and a sweet touch to finish in beauty!
6604 Rue Saint-Hubert
Montréal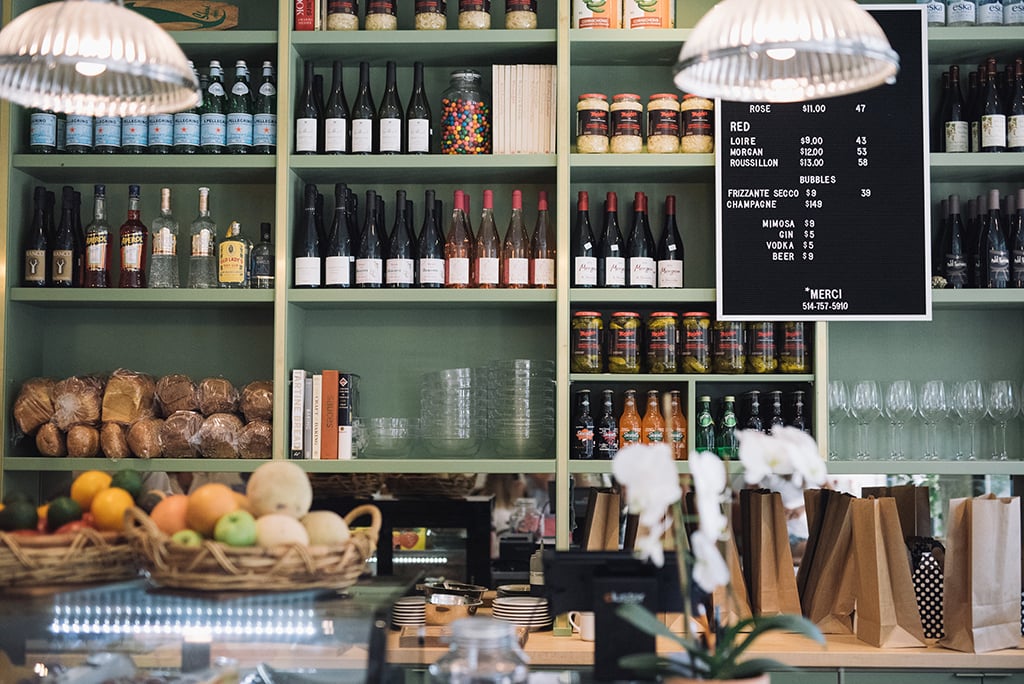 The popular all-day brunch spot in St. Henri also offers a catering menu that includes many of the restaurant's classics. Soups, salads, fish, noshes, bissel noshes and sandwiches (including a delicious grilled cheese), pancakes (among the best in town). We especially like the gravlax sandwich, the breakfast sandwich and the succulent schnitzel.
4621 Rue Notre-Dame Ouest
Montréal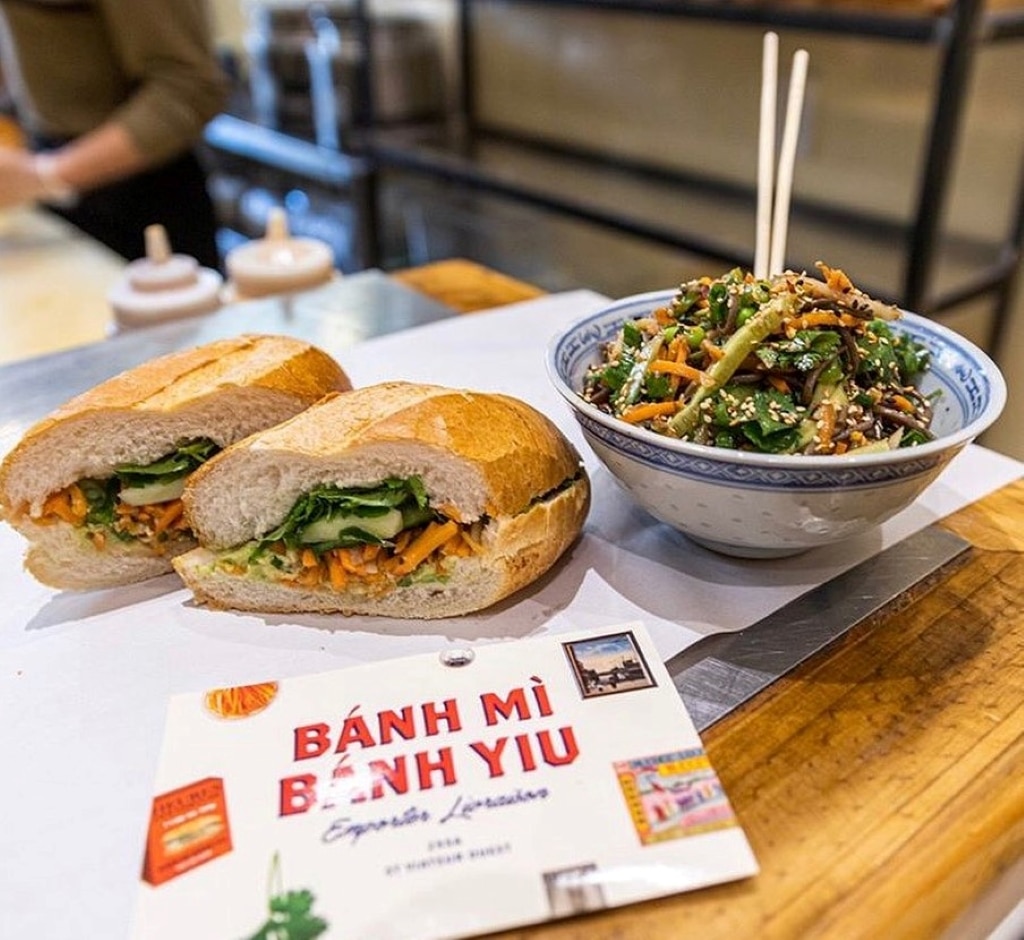 The sandwich shop on St-Viateur Street, which serves some of the best Bánh mì in town, also offers a catering service for your festive occasions. In addition to its delicious Vietnamese sandwiches, Banh Mi Banh Yiu's soups and salads are worth a visit. We particularly like the soba salad.
255a Rue Saint- Viateur Ouest
Montréal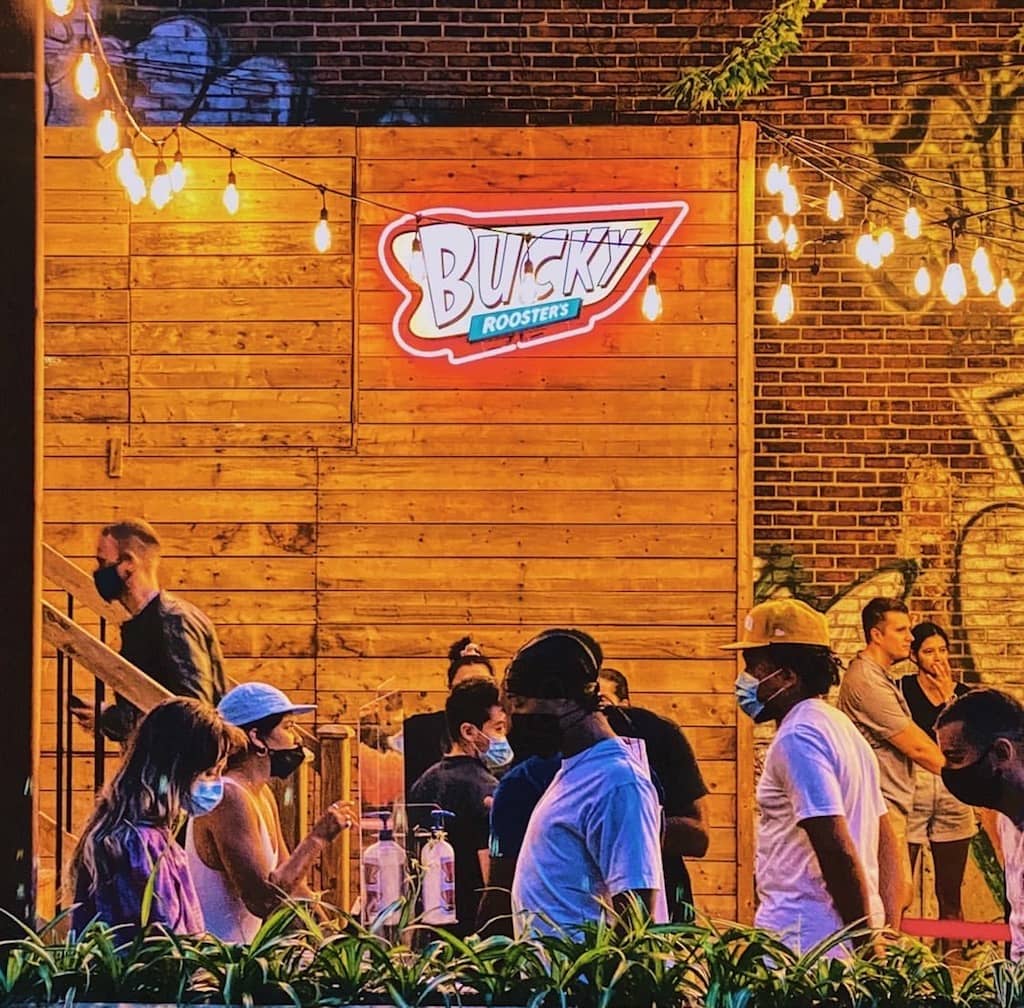 It is possible to order Bucky Roosters' famous fried chicken (and other delicacies) in a catering formula. The Saint-Henri address is known for its absolutely delicious fried chicken bucket, but also for its original sandwiches and pies served as dessert. The mac'n'cheese topped with fried chicken fillets is worth a stop in itself. You can contact them by email for a customized catering menu according to your desires!
3981 Rue Notre-Dame Ouest
Montréal
6631 Rue Jeanne-Mance Montréal H2V 4L1
600 Rue William Montréal H3C 1N6
1446 Rue Peel Montréal H3A 1S8
257 Rue Prince Montréal H3C 2N4
3618 Rue Notre-Dame Ouest Montréal H4C 1P5
5524 Rue Saint-Patrick Montréal H4E 1A8
96 Rue Fleury Ouest Montréal H3L 1T2
6604 Rue Saint-Hubert Montréal H2S 2M3
4621 Rue Notre-Dame Ouest Montréal H4C 1S5
255a Rue Saint- Viateur Ouest Montréal H2V 1Y1
3981 Rue Notre-Dame Ouest Montréal H4C 1R2