Excellent Caribbean Restaurants in Montreal: Our suggestions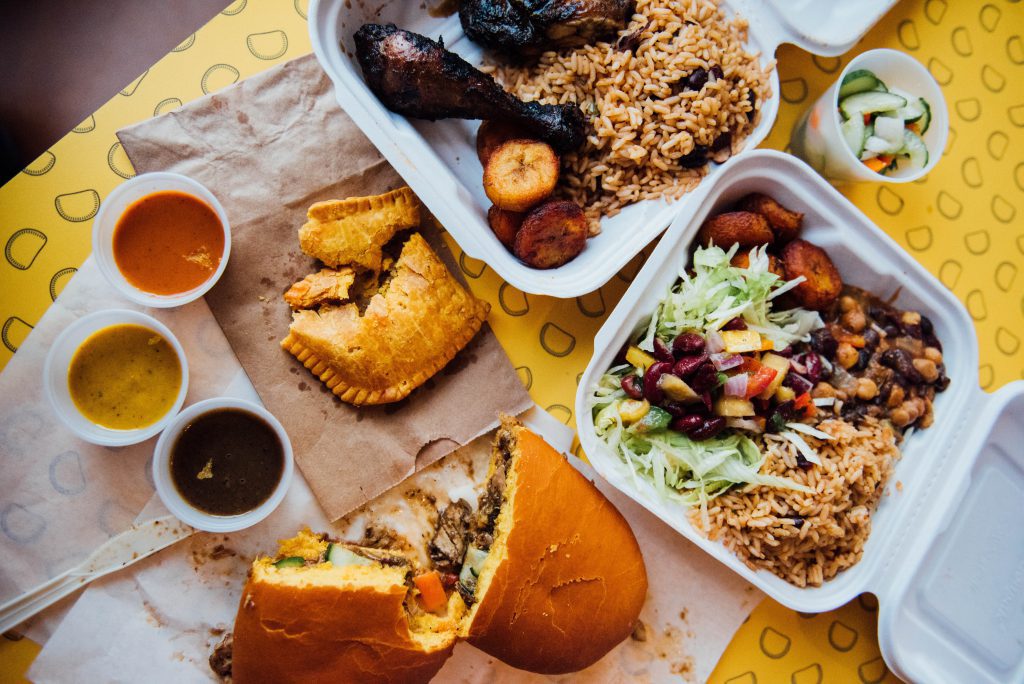 Montreal's gastronomic offerings reflect the rich cultural diversity found here. Indeed, the city is full of spots where you can discover the culinary traditions of various regions of the world.
Winter in Quebec pushes us to seek a little warmth and comfort in the foods we eat. Thankfully, the rich flavours and spices of Caribbean cuisine are just the balm we need to get through the season. The Caribbean is a region defined geographically, politically as well as culturally; it refers to a range of countries all located near the Caribbean Sea. This great cultural diversity is reflected in what is referred to here as Caribbean cuisine.
Whether you're craving griot, traditional jerk chicken, or something new, you'll find the best places to discover the many facets of Caribbean food here. This list presents the best places in town to discover the many facets of Caribbean cuisine. Each address here offers a chance for you to explore—through their delicious dishes—many of the countries located in this tropical region.
Without further ado, here's our list of the best Caribbean restaurants in Montreal!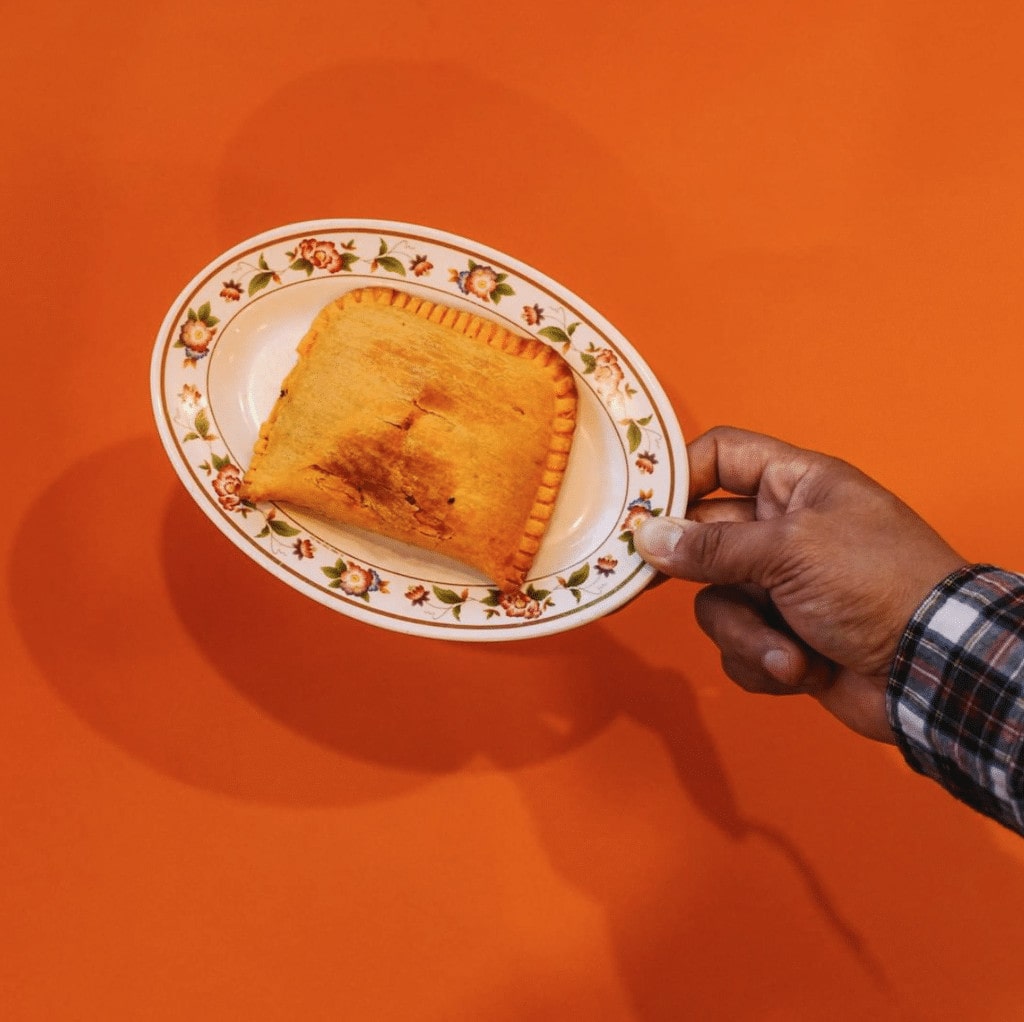 Lloydie's is a nice address in the Mile End where you can enjoy very good Caribbean cuisine. Named after the nickname of Lloyd Tull, promoter for years of the Caribbean gastronomic culture, Lloydie's is also the name of the family company that has made itself known in the Quebecois market for gourmet products from the Caribbean, including their popular "Jamaican Patties". At this charming counter, you can savour delicious contemporary Caribbean dishes, from traditional jerk chicken to plantain poutine or oxtail. We enjoy everything with a good house soda, in order to fully immerse ourselves in the Caribbean experience!
66 Rue Saint-Viateur Ouest
Montréal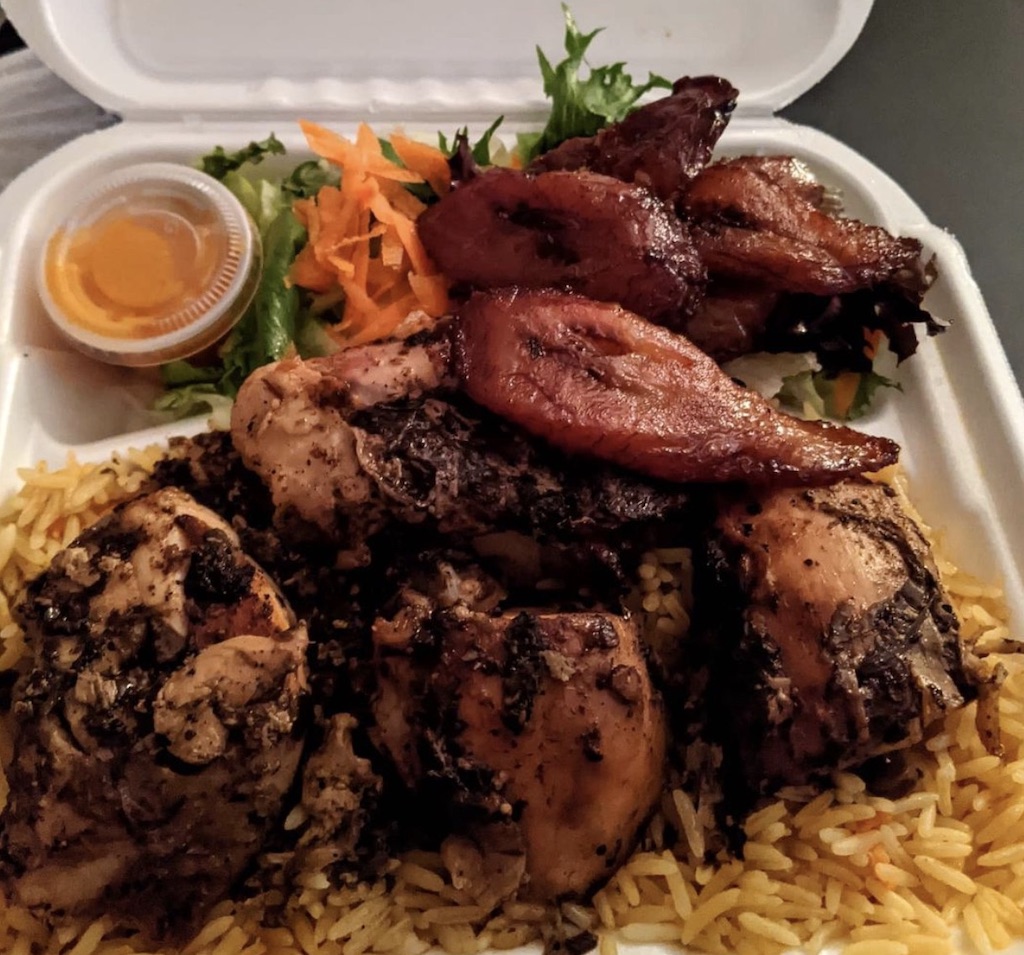 Tropical Paradise
Located on Decarie Boulevard, Tropical Paradise is a very nice address where you can taste classic and delicious Jamaican dishes! While the space is simple and unpretentious, one comes here above all to savour their delicious dishes, for lunch or dinner. A favourite is the delicious jerk chicken, well spiced and very tender. The staff is also lovely and very friendly.
5208 Boulevard Décarie
Montréal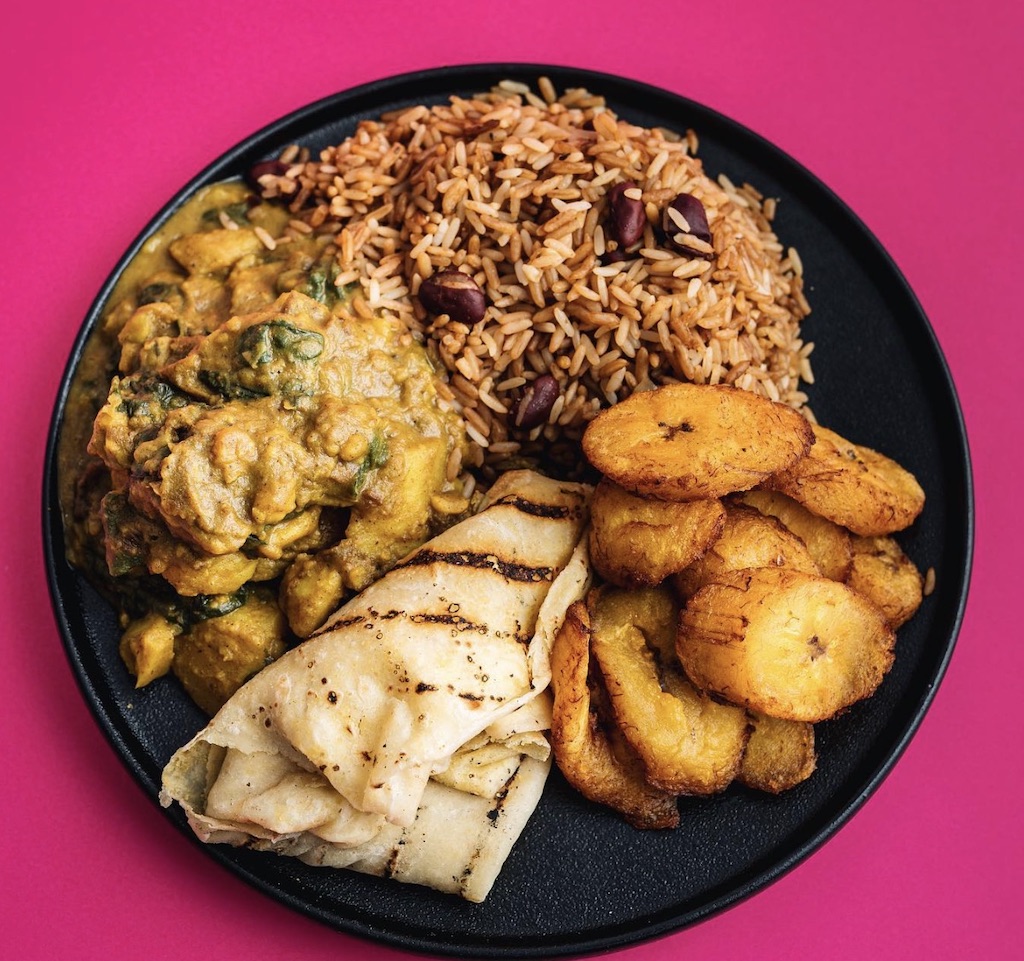 Seasoned Dreams
Located in the South West of Montreal, Seasoned Dreams offers excellent Caribbean dishes to satisfy your appetite! In their cozy space—or on their terrace in the summer—you can enjoy an excellent jerk chicken and a delicious mac n' cheese, all served in generous portions. The house also makes a tasty brunch. We also invite you to visit their second location on St. Laurent Boulevard!
5509 Rue Laurendeau
Montréal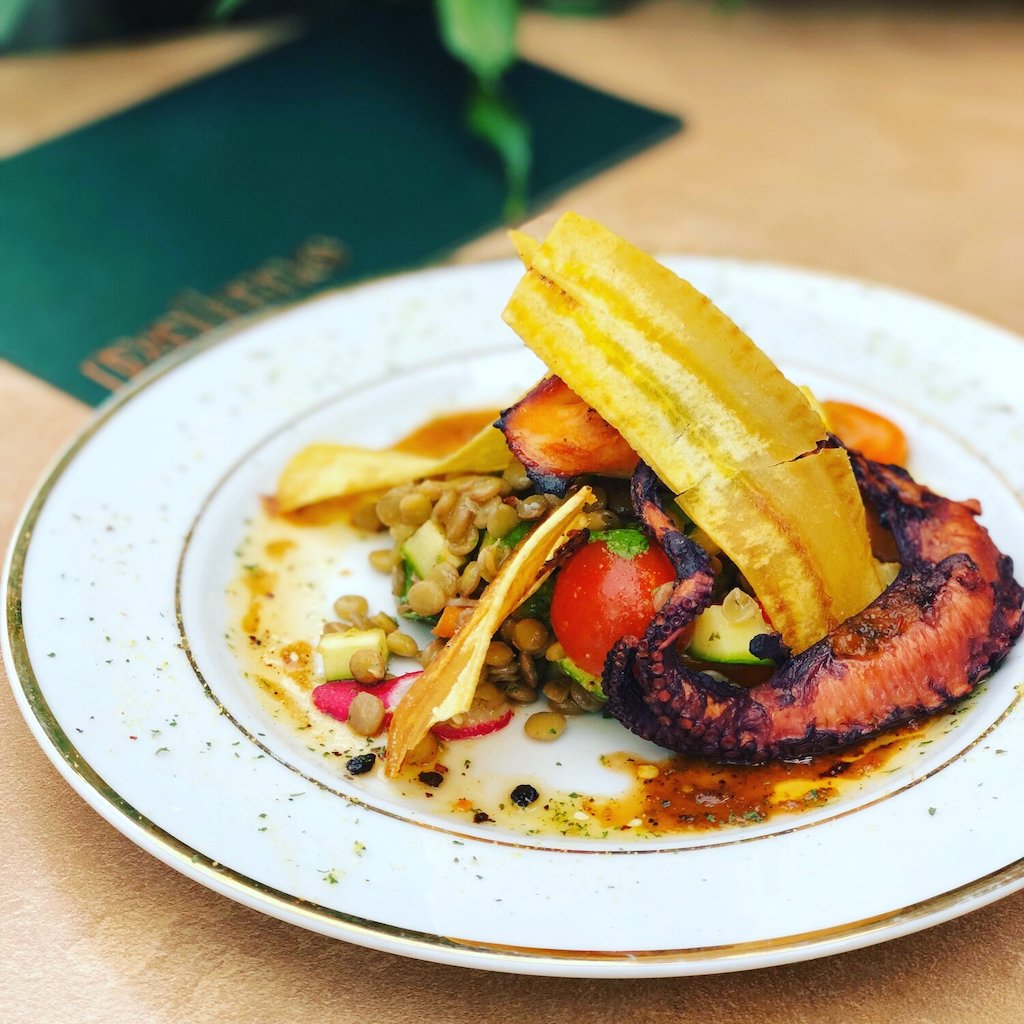 Open since January 2018, Palme is a restaurant in the Village where you can savour delicious and revisited Caribbean cuisine! The dishes you taste here nod to the cultures of several tropical countries, and the menu is seasonal. Among the specialties of the place are jerk chicken (spicy as tradition demands), tasso de cabri (a traditional West Indian dish revisited by Ralph), cod accras and Creole cigars, all at affordable prices.
1487 Rue Sainte-Catherine Est
Montréal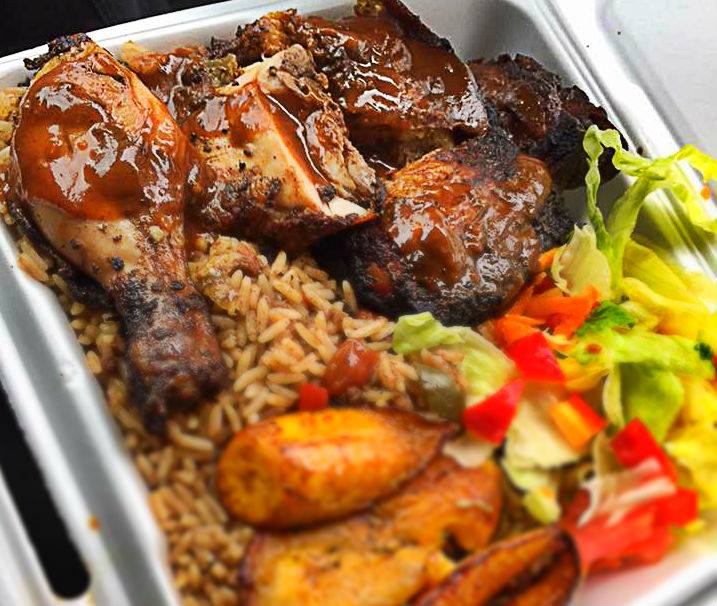 Boom J's
This small and friendly restaurant in Point Saint-Charles offers the most succulent Caribbean cuisine. Of Jamaican origin, the owner tries to offer a complete experience to her customers in every bite. Specialties include jerk chicken, lamb curry and delicious Jamaican pies! All of this can be enjoyed on the spot, on take-out or delivered to the comfort of your home!
2026 Rue Wellington
Montréal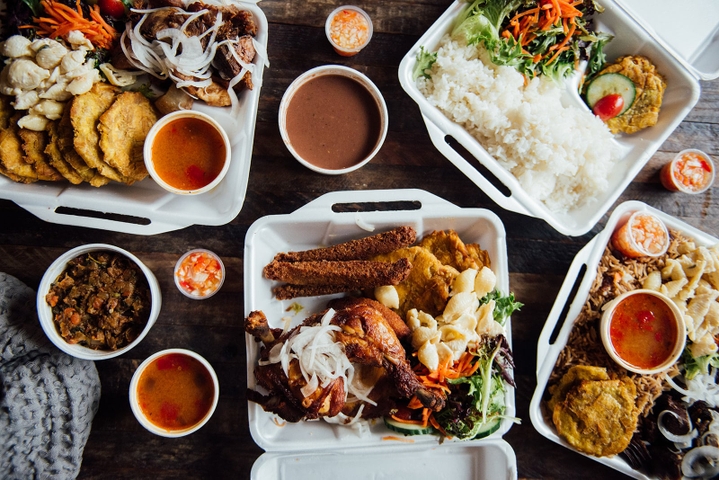 The Casse-croûte Sissi & Paul, located on Jean-Talon Street, is a place where you can find classic Haitian cuisine. Anyone who eats a dish from Sissi & Paul is in for a real experience. Our favourite: the griot, which is certainly a menu staple. The goat dish and the lambi in sauce are also specialties of the house. In short, everything is delicious and, whatever your choice, you will be transported to a universe of flavours!
2517 Rue Jean-Talon Est
Montréal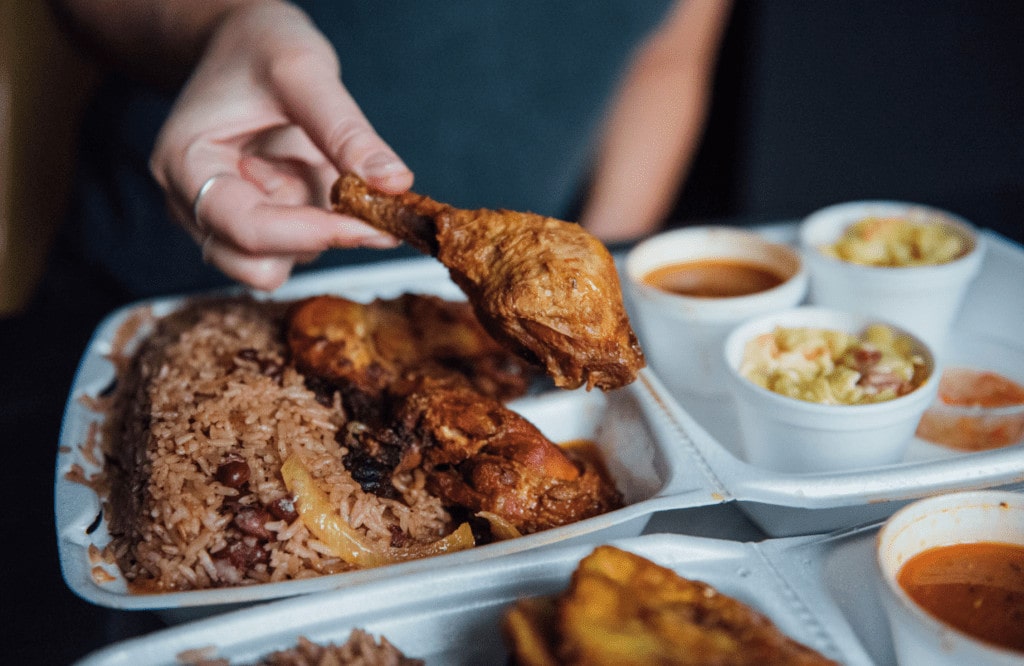 Located on Jarry Street, Marché Méli-Mélo is an institution in Villeray that has been around for 30 years. Among other things, they offer generous and affordable griots and Haitian chicken. Note that the griot at Méli-Mélo is almost legendary (although all their dishes are exquisite and delicious). This is true Caribbean comfort food!
640 Rue Jarry Est
Montréal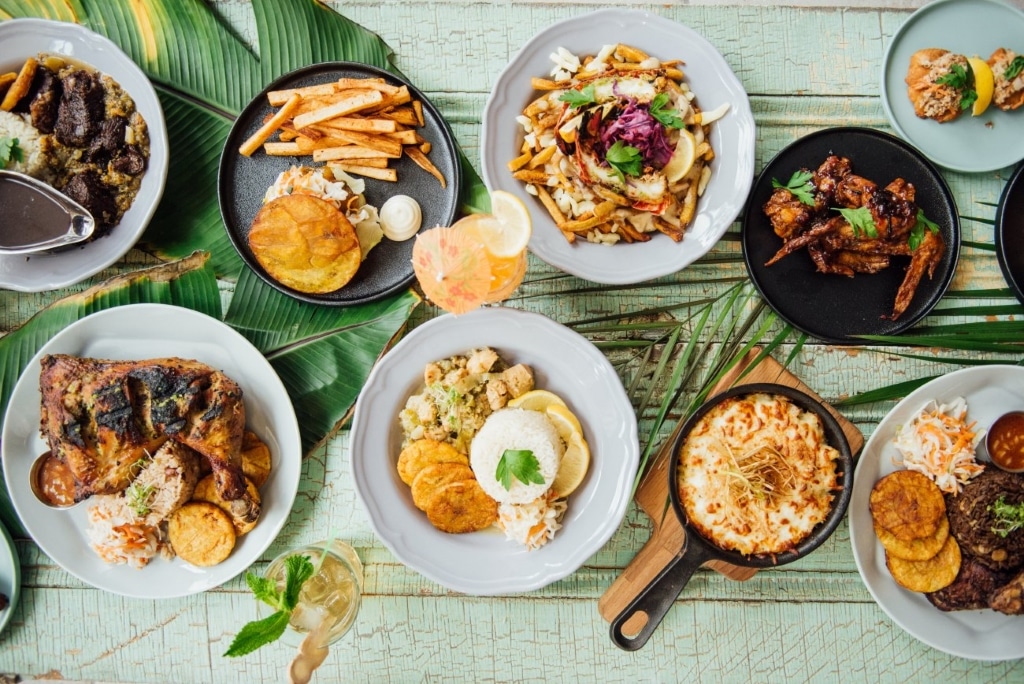 Known for its lively evenings and its warm atmosphere in Montreal, Kwizinn Verdun hosts DJs every Saturday, a Cuban band every Sunday, and a singer on Thursday. On the food side, the tasting platters are a real favourite. These change spontaneously according to the inspiration of the chefs, who will add specialties from their cultures, in order to push the gastronomic experience beyond Haitian borders! You can also visit their express location on Saint-Hubert Street.
4030 Rue Wellington
Montréal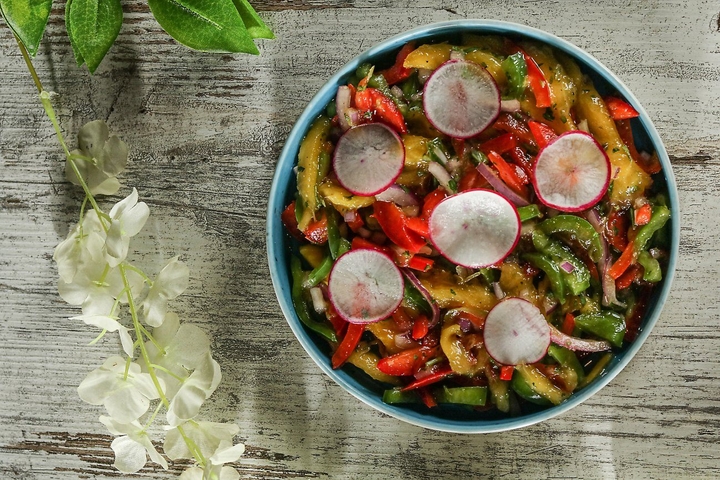 Located on Notre-Dame Street West, Tropikàl is a charming modern restaurant that offers a unique and luxurious experience of Caribbean and Afro-Latin cuisine. Each dish features traditional spices and rich flavours while tasting delicate and well-crafted recipes. Whether the Caribbean-style mac & cheese, the poutine, the lobster jerk, the oxtail birria tacos, or the rasta pasta, everything is tasty and colourful! We also invite you to try one of their delicious cocktails.
3426 Rue Notre-Dame Ouest
Montréal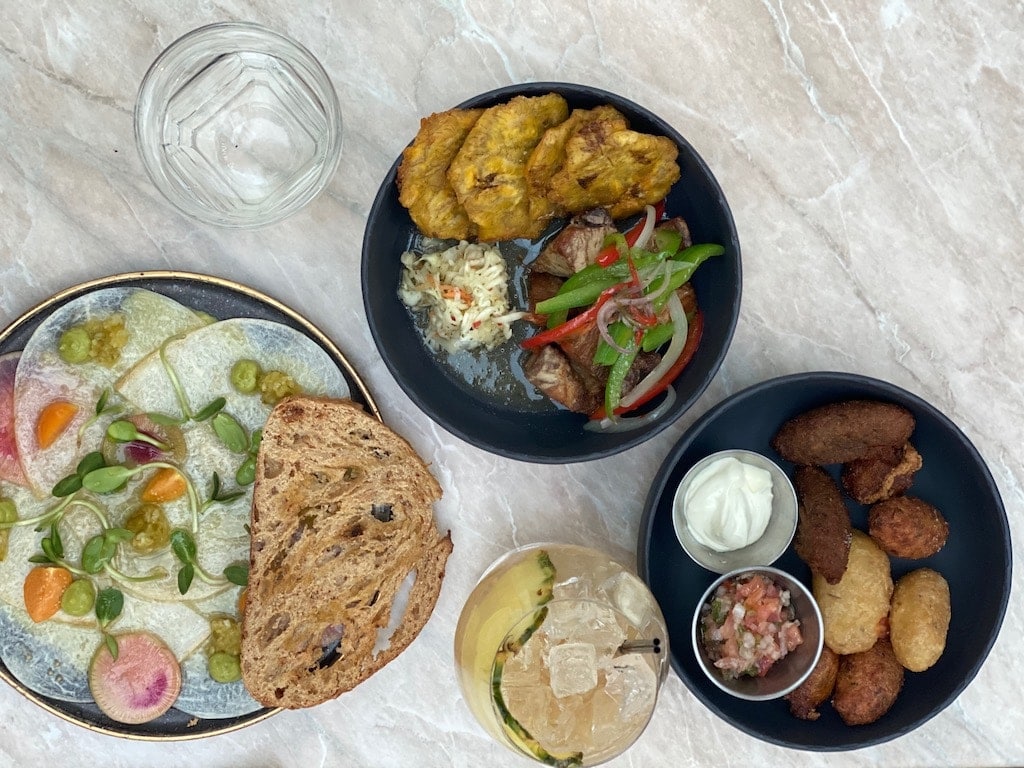 Kamùy is a restaurant located in the entertainment district, where the famous Paul Toussaint is the chef-owner. On the menu, you can enjoy very good fusion cuisine where all the flavours of the Caribbean are highlighted, offering beautiful gastronomic discoveries. The kitchen team has developed a tapas concept with, among others, succulent assortments of acras, jerk shrimps, jicama carpaccio, and other small delicacies to share!
1485 Jeanne-Mance Street
Montreal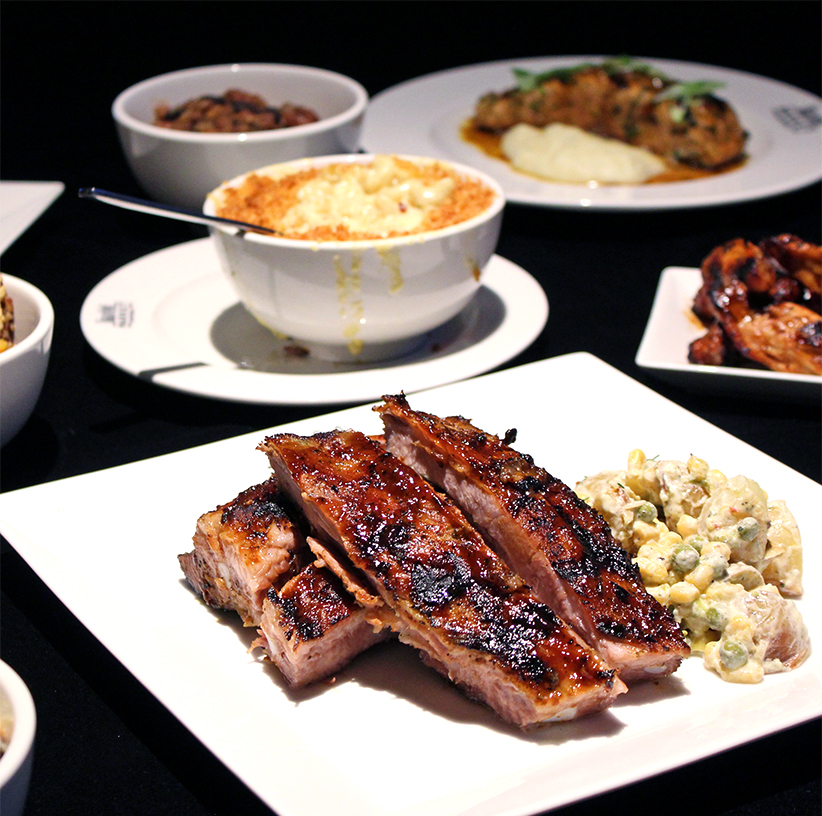 Paul Toussaint also has two counters at Time Out Market! The first one, Americas BBQ, will take you on a journey through the BBQ techniques of North, Central and South America. You can taste smoked meat from Montreal and jerk from the Caribbean. The second, simply named Paul Toussaint, offers Caribbean cuisine with a comforting and tasty menu.
705 Sainte-Catherine Ouest
Montréal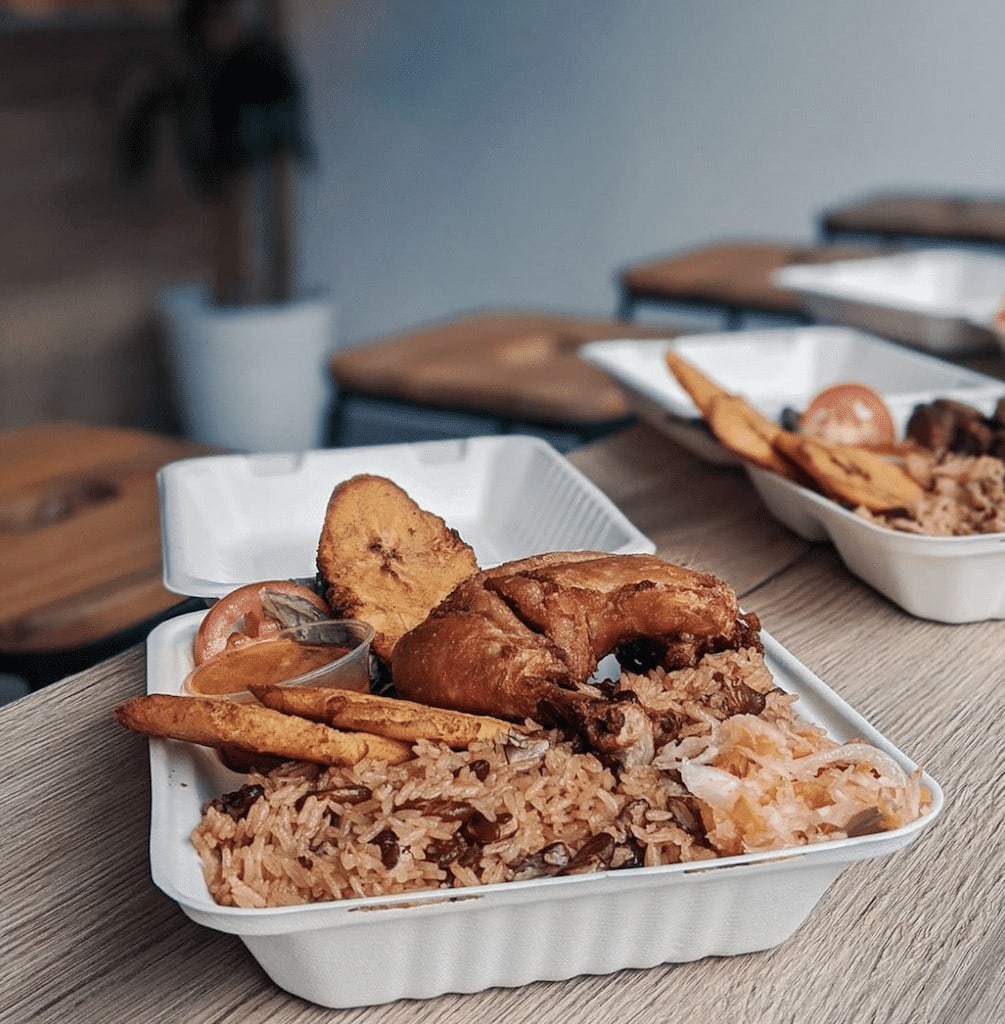 Located in Pointe-Saint-Charles, Cantine Burgz offers a simple menu of Haitian cuisine. The dishes are made with local ingredients, while maintaining the flavours of the Caribbean. If you want to take your food to go, you can sit down and enjoy your meal, but places are limited. We recommend that you bring your meal home, or enjoy it along the Lachine Canal in the summer.
1243 Rue Charlevoix
Montréal
See on map
66 Rue Saint-Viateur Ouest Montréal H2T 2K8
5208 Boulevard Décarie Montréal H3X 2H9
5509 Rue Laurendeau Montréal H4E 3V9
1487 Rue Sainte-Catherine Est Montréal H2L 2H9
2026 Rue Wellington Montréal H3K 1W5
2517 Rue Jean-Talon Est Montréal H2A 1T6
640 Rue Jarry Est Montréal H2P 1V7
4030 Rue Wellington Montréal H4G 1V3
3426 Rue Notre-Dame Ouest Montréal H4C 1P2
1485 Jeanne-Mance Street Montreal H2X 1Z9
705 Sainte-Catherine Ouest Montréal H3B 4G5
1243 Rue Charlevoix Montréal H3K 2Z7