Excellent Caribbean Restaurants in Montreal: Our suggestions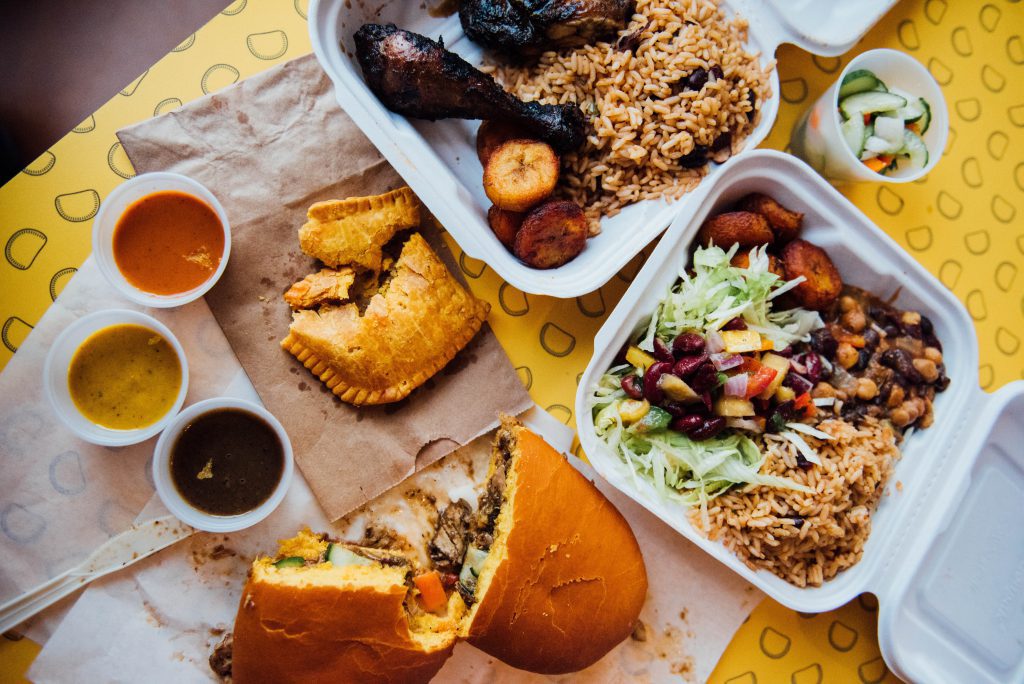 Montreal's gastronomic offerings reflect the rich cultural diversity found here. Indeed, the city is full of spots where you can discover the culinary traditions of various regions of the world.
Winter in Quebec pushes us to seek a little warmth and comfort in the foods we eat. Thankfully, the rich flavours and spices of Caribbean cuisine are just the balm we need to get through the season. The Caribbean is a region defined geographically, politically as well as culturally; it refers to a range of countries all located near the Caribbean Sea. This great cultural diversity is reflected in what is referred to here as Caribbean cuisine.
Whether you're looking to satisfy your cravings for griot or jerk chicken, or try something new, Tastet has your back. This list presents the best places in town to discover the many facets of Caribbean cuisine. Each address here offers a chance for you to explore—through their delicious dishes—many of the countries located in this tropical region.
Without further ado, here's our list of the best Caribbean restaurants in Montreal!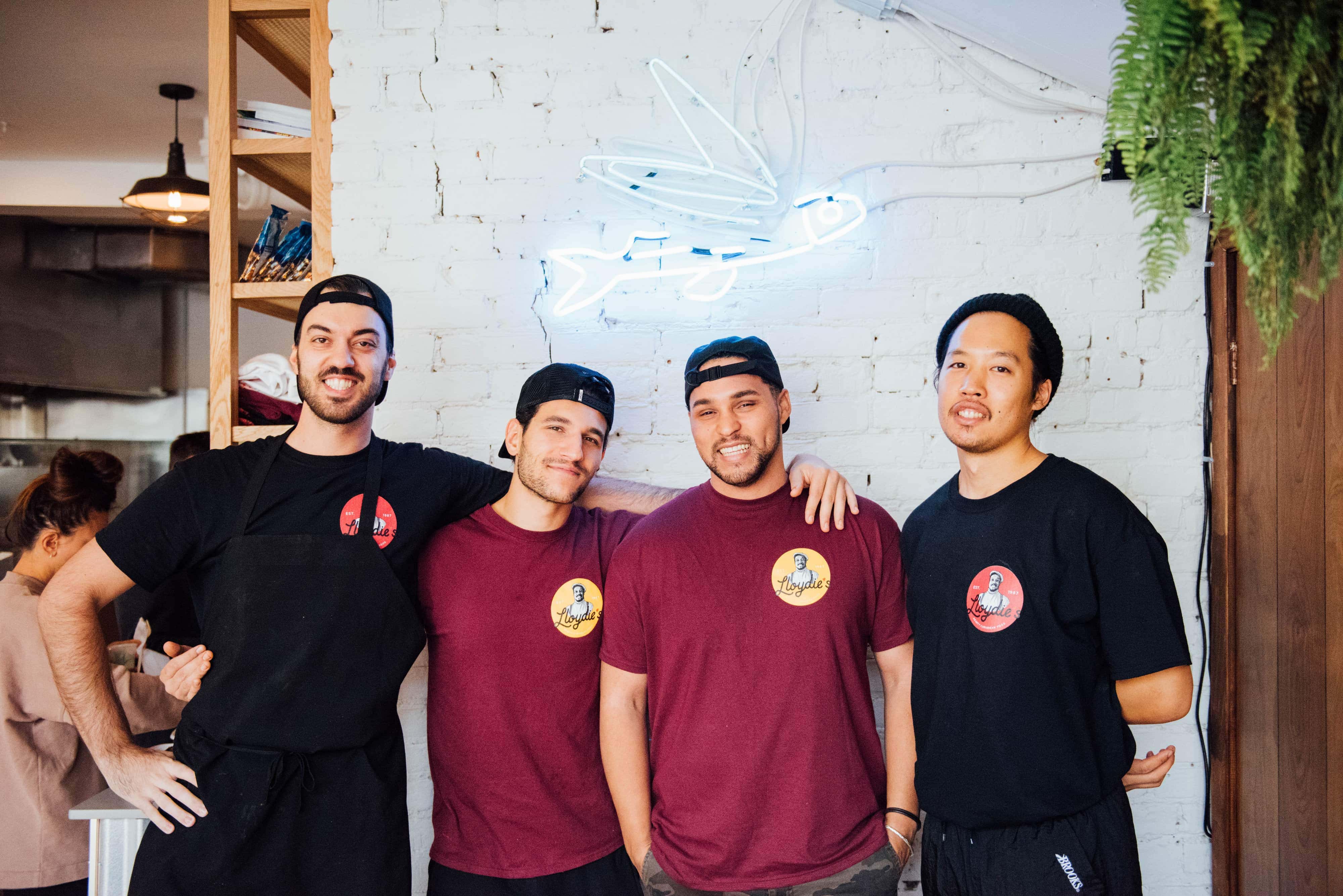 Lloydie's
Lloydie's is a nice address in the Mile End where you can enjoy very good Caribbean cuisine. Named after the nickname of Lloyd Tull, promoter for years of the Caribbean gastronomic culture, Lloydie's is also the name of the family company that has made itself known in the Quebecois market for gourmet products from the Caribbean, including their popular "Jamaican Patties". At this charming counter, you can savour delicious contemporary Caribbean dishes, from traditional jerk chicken to plantain poutine or oxtail. We enjoy everything with a good house soda, in order to fully immerse ourselves in the Caribbean experience! Photo Alison Slattery
66 Rue Saint- Viateur Ouest
Montréal
Tropical Paradise
Located on Decarie Boulevard, Tropical Paradise is a very nice address where you can taste classic and delicious Jamaican dishes! While the space is simple and unpretentious, one comes here above all to savour their delicious dishes, for lunch or dinner. A favourite is the delicious jerk chicken, well spiced and very tender. The staff is also lovely and very friendly. Photo Jezebelquainty
5208 Boulevard Décarie
Montréal
Seasoned Dreams
Located in the South West of Montreal, Seasoned Dreams offers excellent Caribbean dishes to satisfy your appetite! In their cozy space – or, on sunny days, on their terrace – you can enjoy an excellent jerk chicken and a delicious mac n' cheese, all served in generous portions. The house also makes a tasty brunch. To try! Photo Seasoned Dreams
5509 Rue Laurendeau
Montréal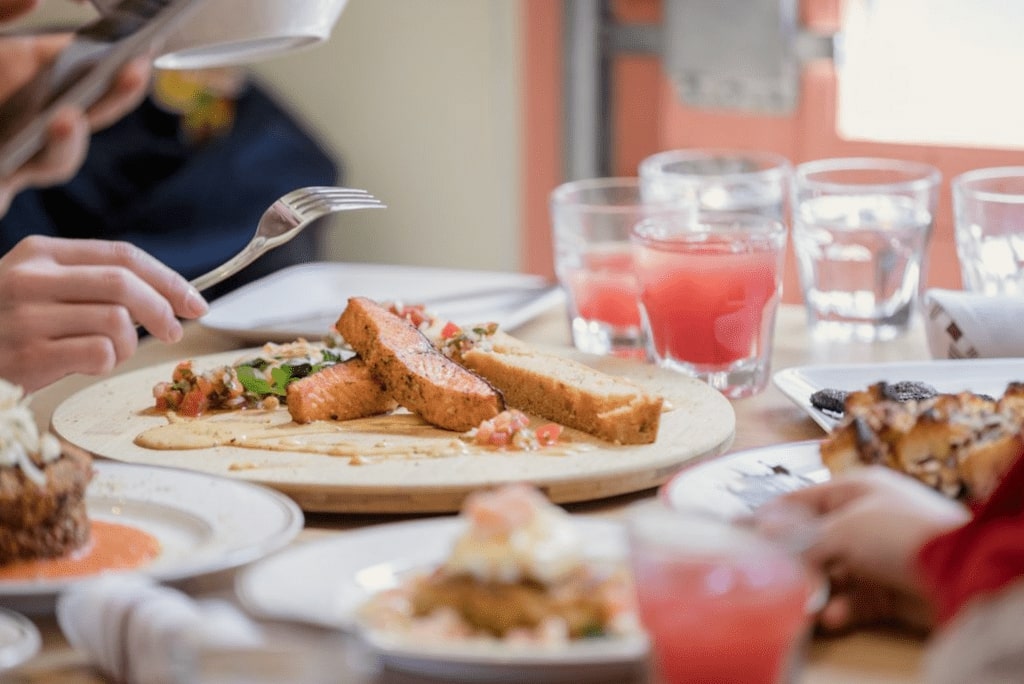 Open since January 2018, Palme is a restaurant in the Village where you can savour delicious and revisited Caribbean cuisine! The dishes you taste here nod to the cultures of several tropical countries and the menu is seasonal. Among the specialties of the place are jerk chicken (spicy as tradition demands), tasso de cabri (a traditional West Indian dish revisited by Ralph), cod accras and Creole cigars, all at affordable prices.
1487 Rue Sainte-Catherine Est
Montréal
Boom J's
This small and friendly restaurant in Point Saint-Charles offers the most succulent Caribbean cuisine. Of Jamaican origin, the owner tries to offer a complete experience to her customers in every bite. Specialties include jerk chicken, lamb curry and delicious Jamaican pies! All of this can be enjoyed on the spot, on take-out or delivered to the comfort of your home!
2026 Rue Wellington
Montréal
See on map
66 Rue Saint- Viateur Ouest Montréal H2T 2K8
5208 Boulevard Décarie Montréal H3X 2H9
5509 Rue Laurendeau Montréal H4E 3V9
1487 Rue Sainte-Catherine Est Montréal H2L 2H9
2026 Rue Wellington Montréal H3K 1W5