Sushi Momo: the best vegan sushi in Montreal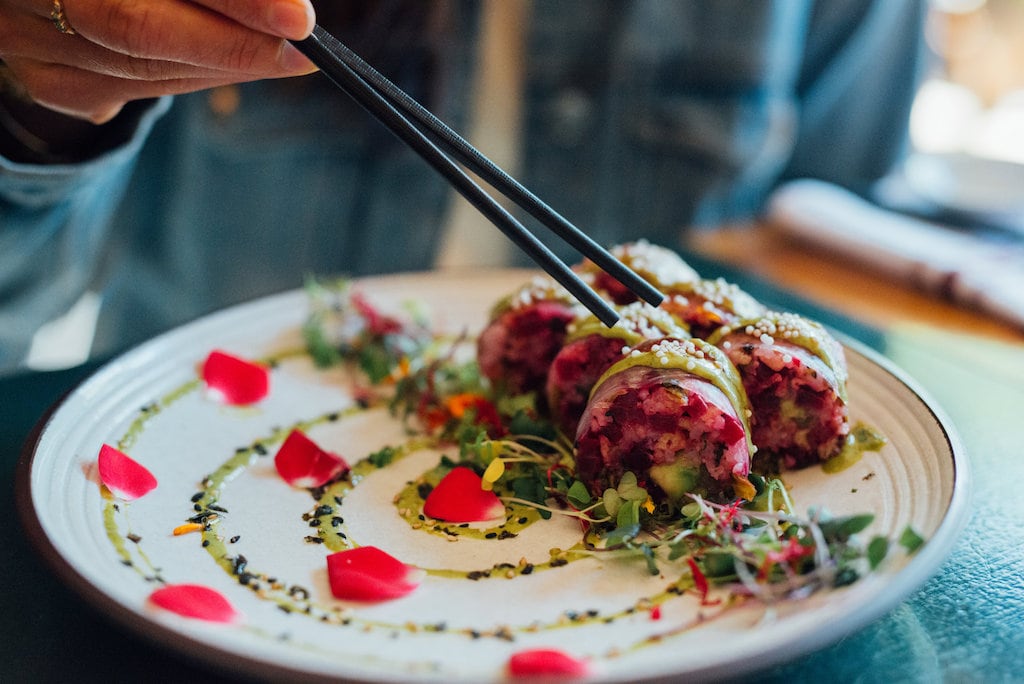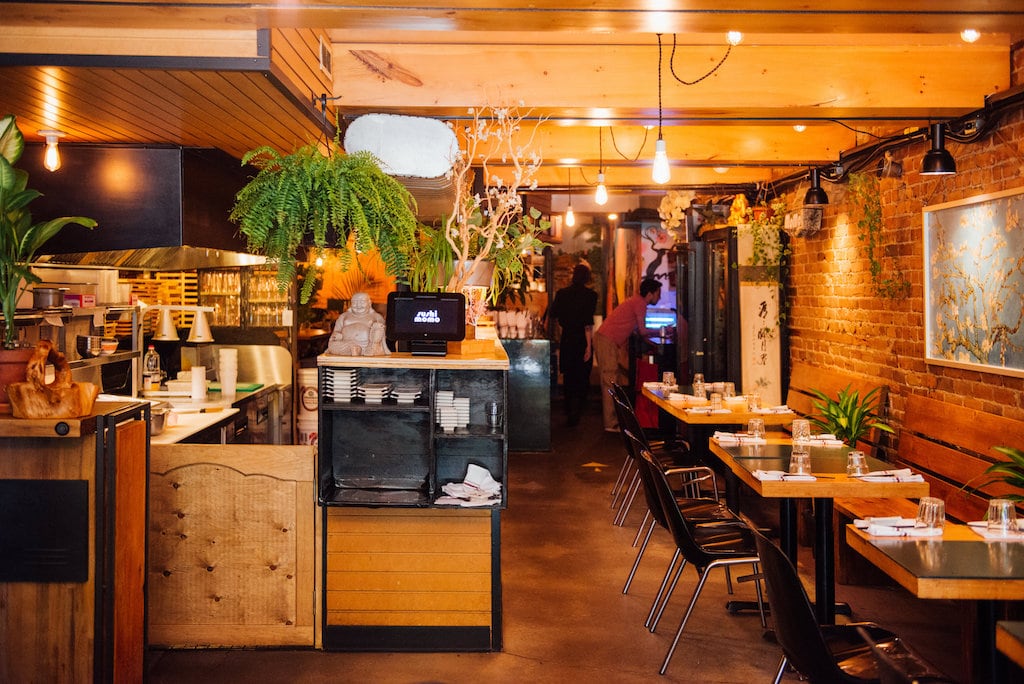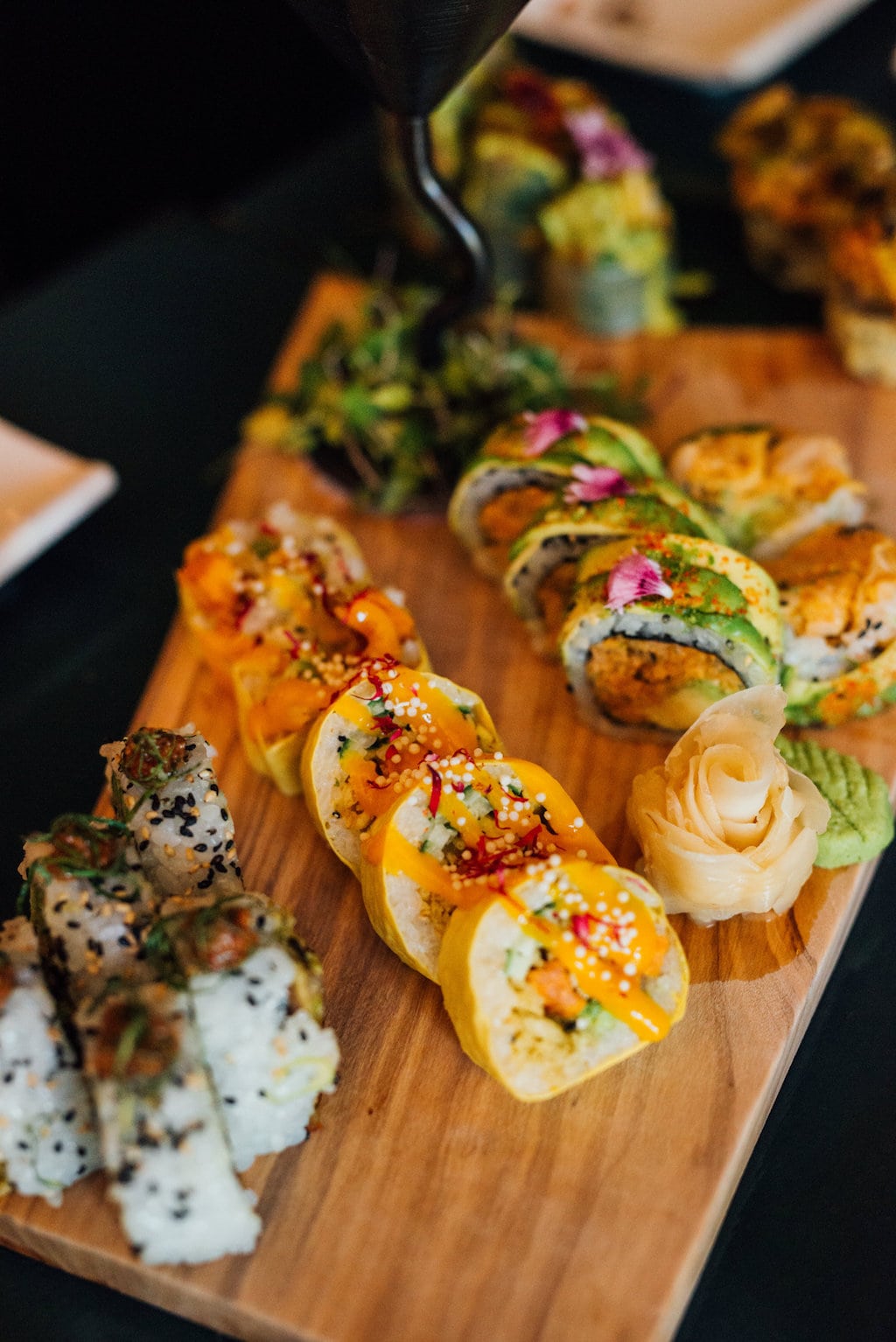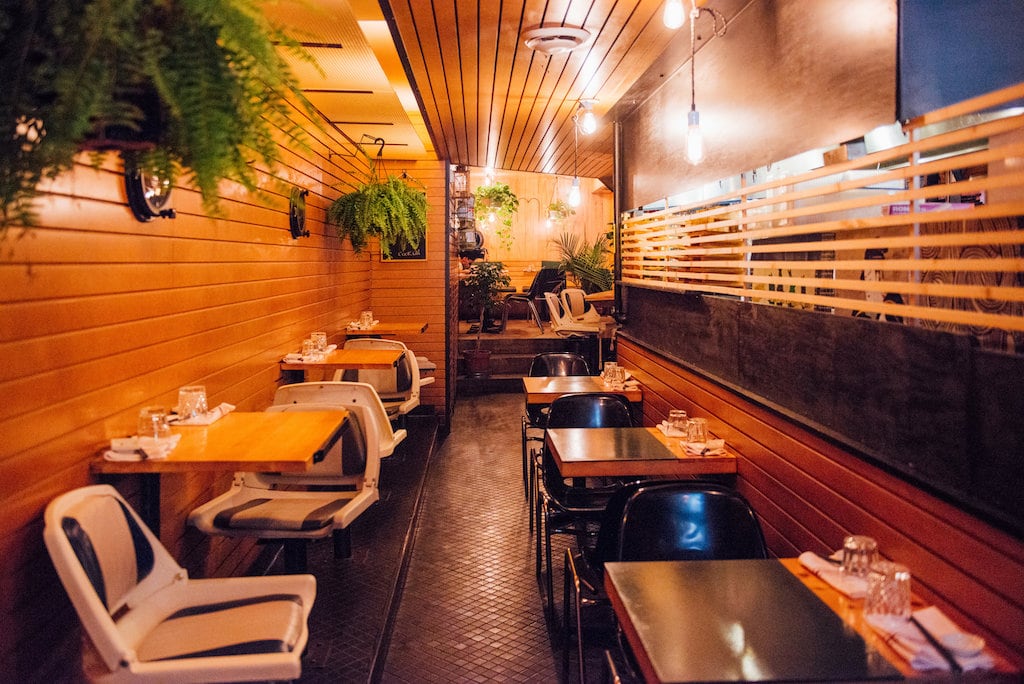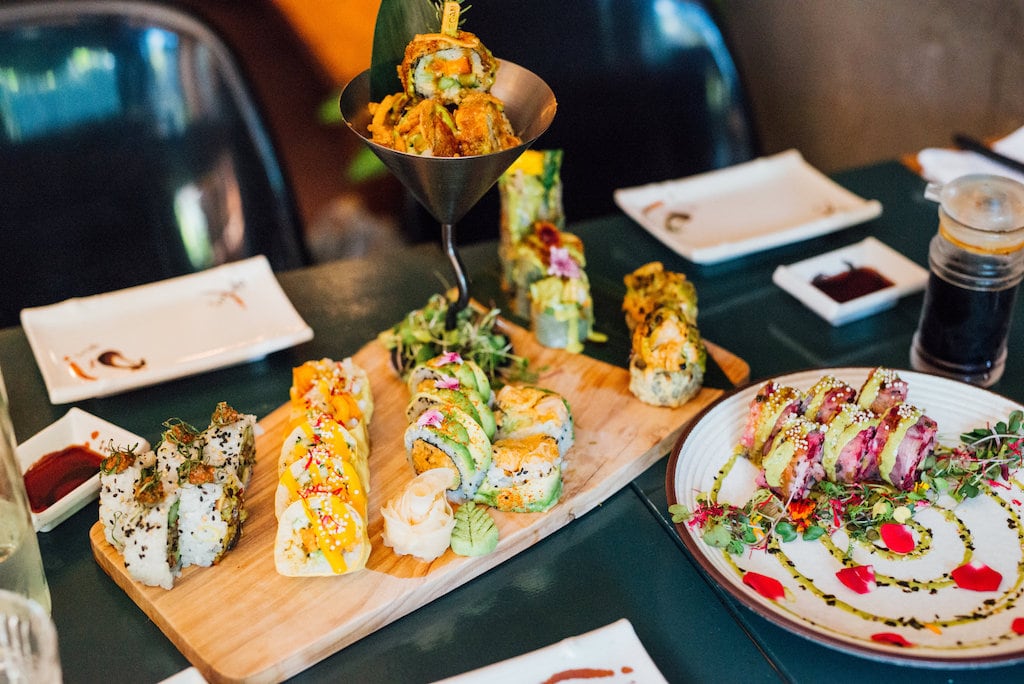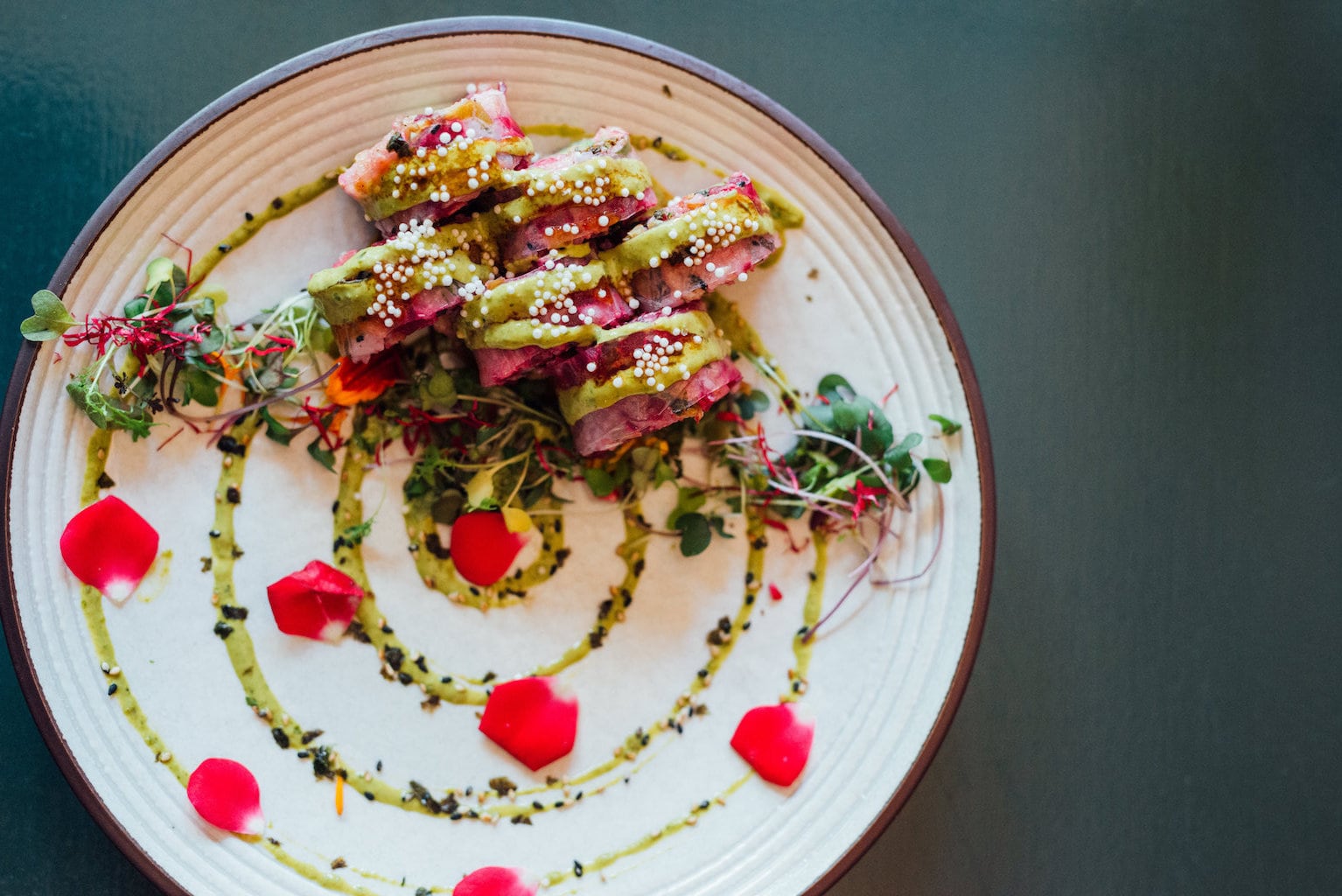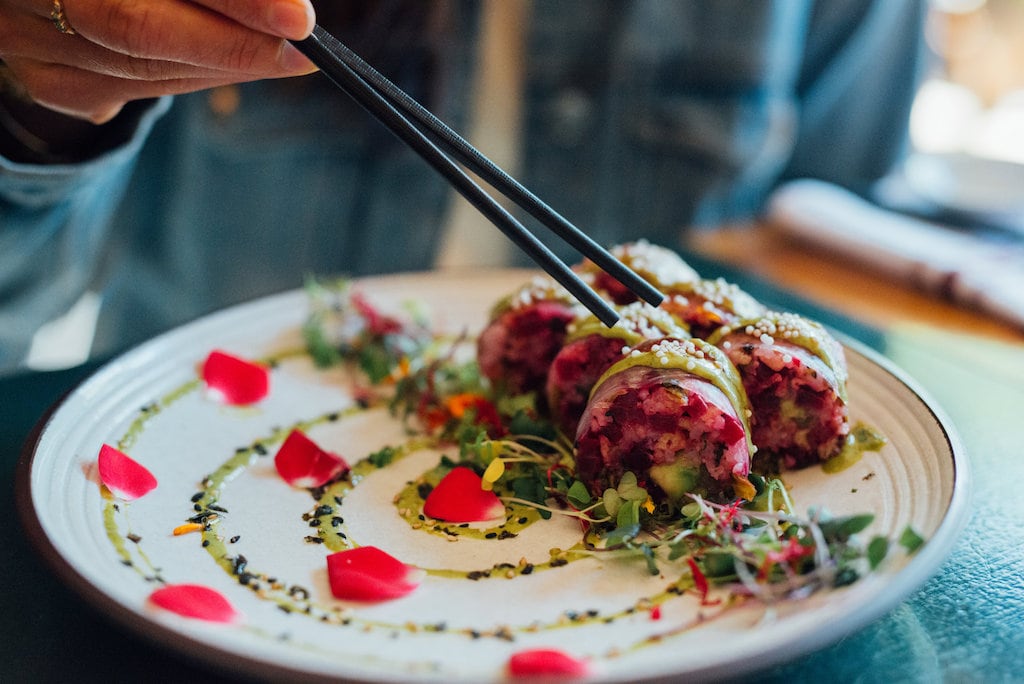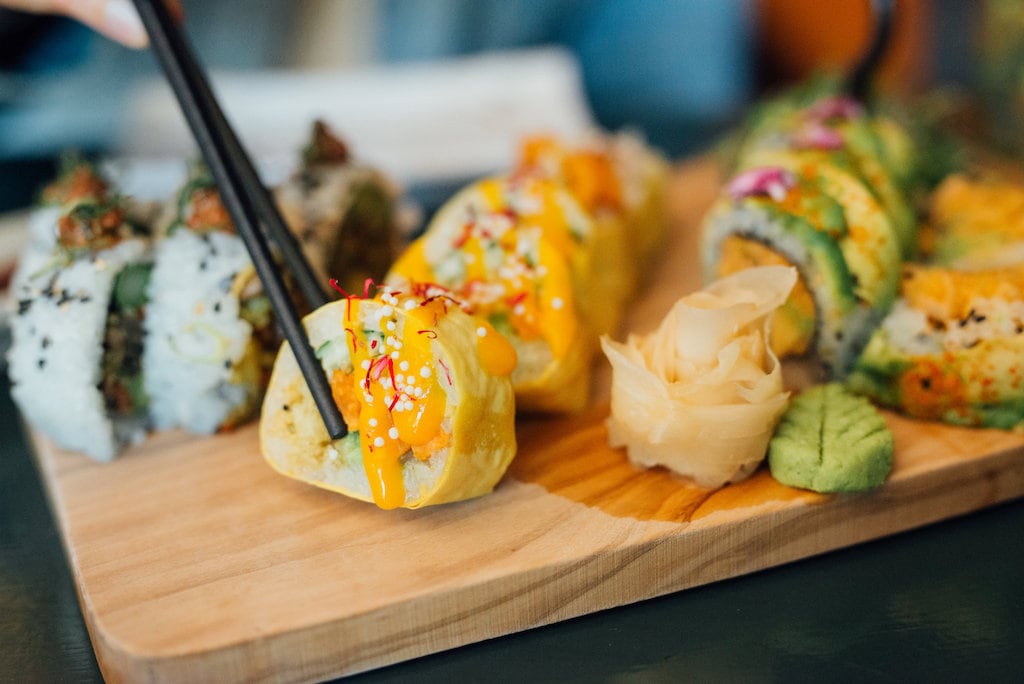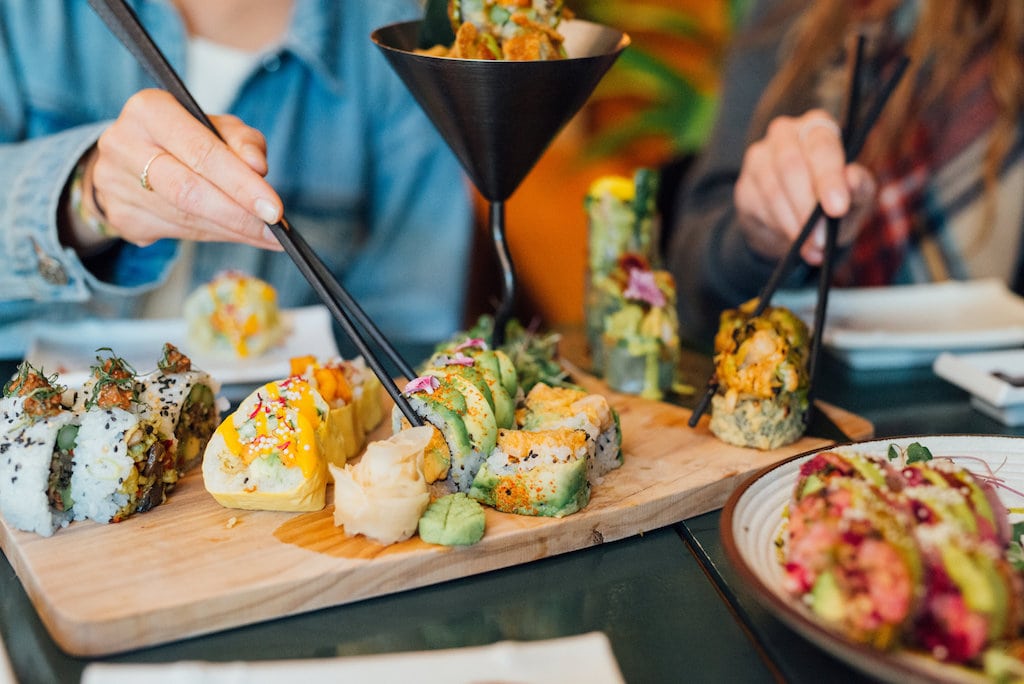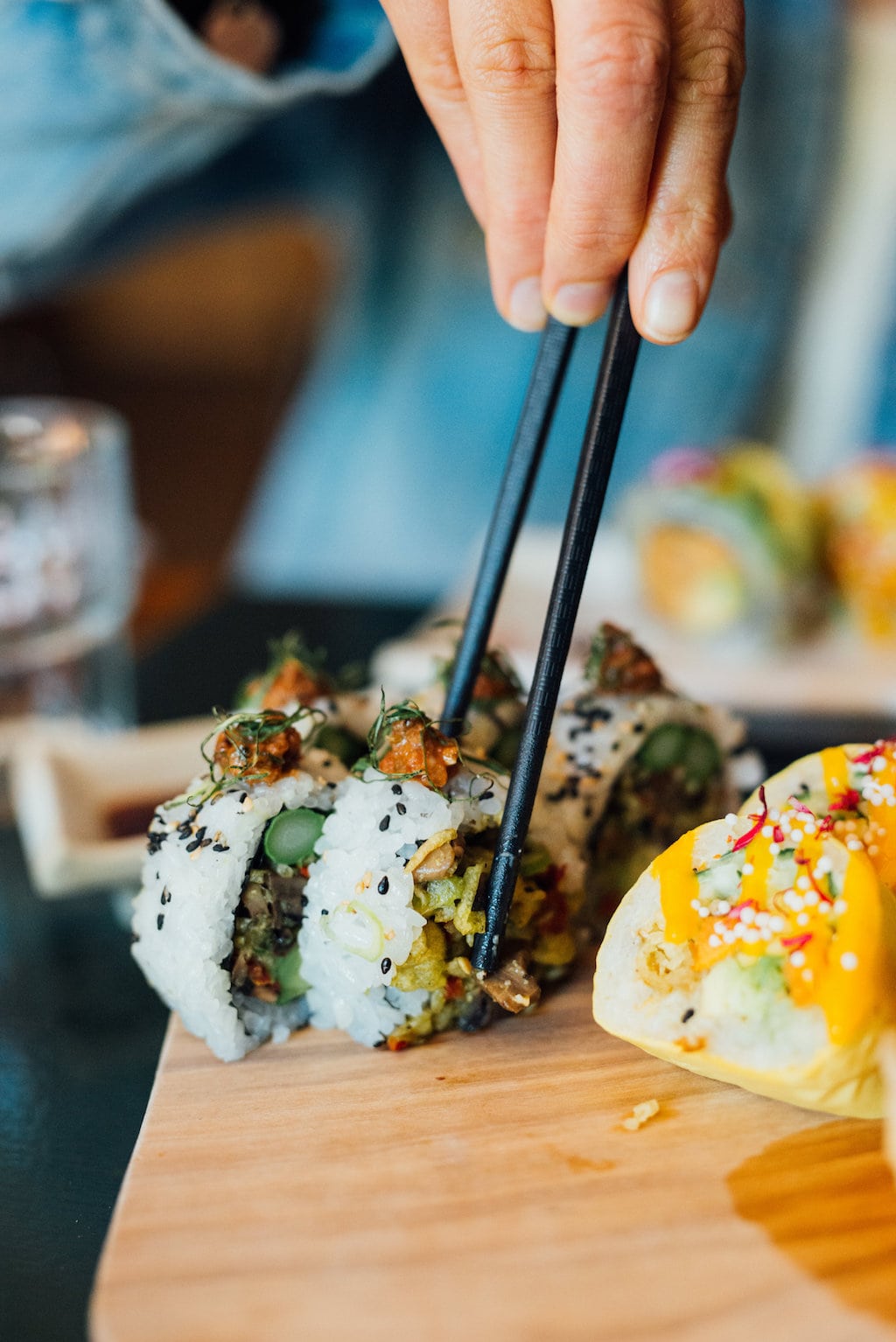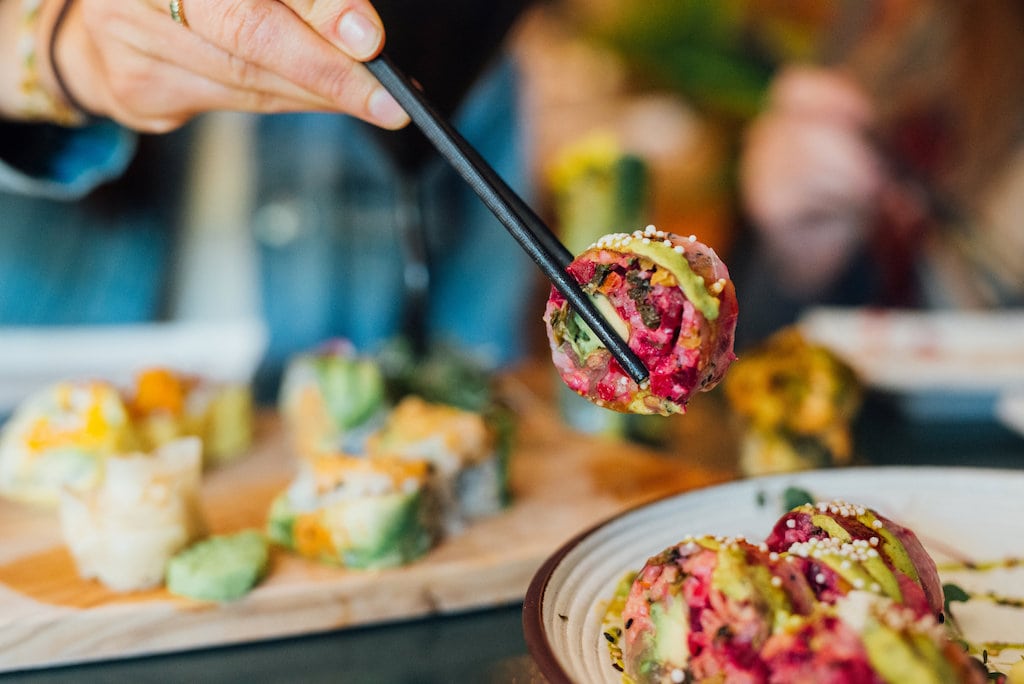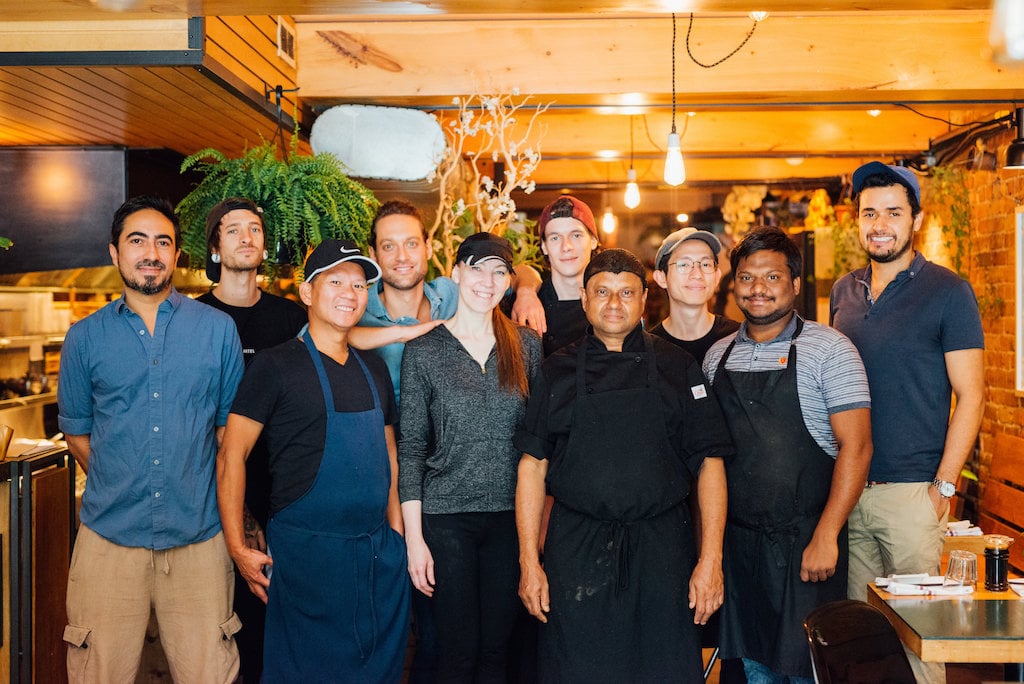 Sushi Momo

$$
Monday: Closed
Tuesday: Closed
Wednesday: 5:00 – 10:00 PM
Thursday: 5:00 – 10:00 PM
Friday: 5:00 – 10:45 PM
Saturday: 4:00 – 10:45 PM
Sunday: 4:00 – 10:00 PM


Owner(s) Christian Ventura, Yonatan Torices
Chef(s) Christian Ventura
Sommelier Yonatan Torices
Opened 2012

Offers a tasting menu
Accepts mastercard, visa, cash, debit
70 Seats
Accepts groups
Sushi Momo is a Montreal must for all lovers of excellent vegan sushi.
The adventure of Sushi Momo began in a small space on Duluth Street in 2012. During these early days, owner and chef Christian Ventura served a full menu of both traditional and vegan sushi dishes. "After a while, our customers came back specifically for the vegan sushi we were offering. So we decided to eliminate fish from our menu and offer a fully vegan service," says Yonatan Torices, Sushi Momo's manager and business partner.
Following the evolution of its menu, Sushi Momo moved to a larger location in January 2018 on rue Saint-Denis. Located next to La Fabrique, Sushi Momo welcomes its customers in a very warm and nicely decorated space. Our favourite part is that the kitchen is at the very centre of the dining room. Designed by Yonatan, the place is inviting and stylish with brick walls, wood furniture and lots of plants. The dining room accommodates 70 guests.
On the all-vegan menu, you will find a wide range of delicious appetizers and sushi  rolls with unique flavours. "Christian is super creative and has a natural talent for developing original and delicious sushi. He reinvents sushi in his own way," explains Yonatan. In addition to being particularly colourful and beautifully presented, Christian's sushi inventions showcase an impressive medley of flavours.
The menu evolves over time and in tandem with feedback from customers. The demand for take-out sushi has led the owner to open a take-out counter, just a few steps from the restaurant's address! Thanks to its unique and delicious sushi, Sushi Momo is now one of the best sushi restaurants in town, as well as one of the best vegan addresses in Montreal.
To accompany the sushi, Yonatan has put together a list of natural and organic wines, all of which are privately imported.
"Our philosophy is quality, whether it is in terms of our tightly woven team, the ingredients we use to cook, or the dishes we offer our customers. Our work atmosphere is great; it allows us to provide excellent customer service and do everything we can to give a great experience here," says Yonatan.
Sushi Momo offers an excellent dining experience for all sushi lovers – vegan or not! We love this address for its warm atmosphere, its charming team, and to enjoy its delicious and original dishes.
Written by Sydney Carter
Photography by Alison Slattery