Burritos: The best addresses in Montreal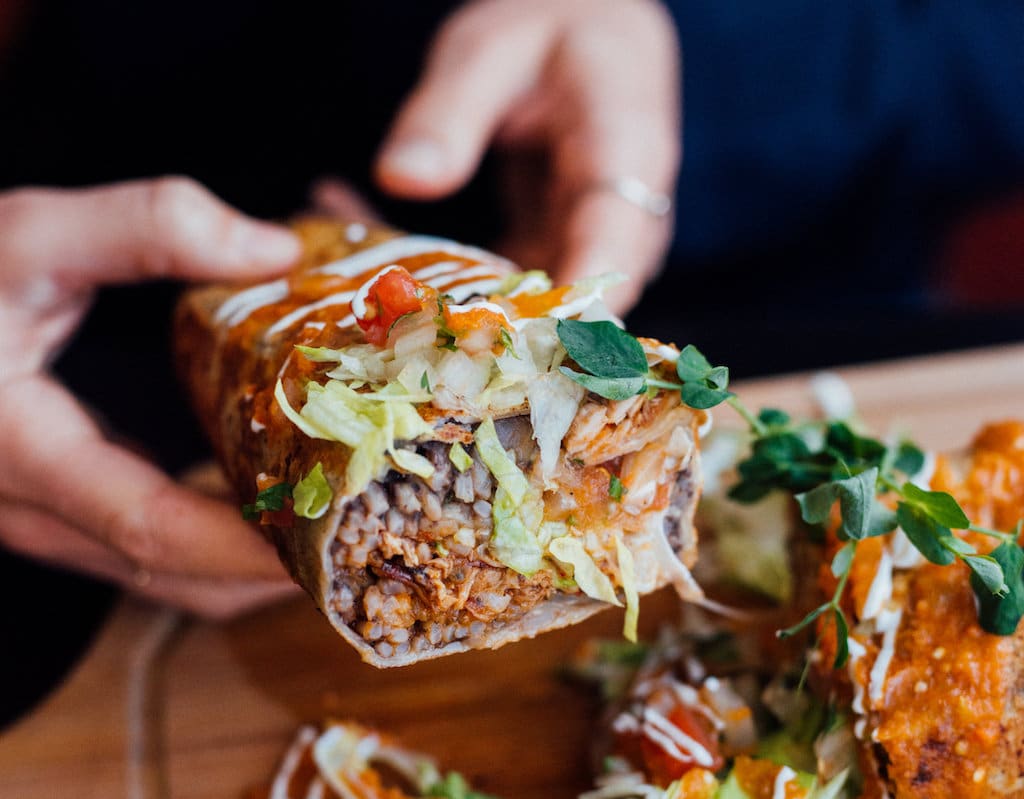 Where to enjoy a burrito in Montreal – Who doesn't love burritos? No one, even though the origins of this delicious Mexican treat are unclear. Only one thing seems to be unanimous and that is the fact that the burrito is the result of the meeting between the culinary traditions of the Aztecs and those of the Spanish conquistadores; the latter would have garnished the already well established tortillas in Mexico. The name burrito is related to several legends. The most popular one is that the name burrito is attributed to a merchant who, during the Mexican Revolution, went from village to village to sell his preparations. He was accompanied by a small donkey: a burrito (donkey is burro in Spanish). The second one points to a street cook who, in the 40's, prepared well-filled tortillas for the schoolchildren of the area. He called his young customers burritos; a title that emphasized the kids' dunce-like nature.
Over the past few decades, the burrito has been quickly adopted in the United States and Canada, Montreal being no exception. The burrito is the perfect option for a satisfying lunch on the go. Its cylindrical shape makes it easier to eat than its smaller brother, the taco, even though it is larger. In fact, according to the burrito recipe, the tortilla is generously filled with meat, beans, tomatoes, spices, chili, onion and salad. It is for these reasons that Montrealers love burritos. And it is for these same reasons that we have prepared a list of the best places to eat a burrito in Montreal.
For more Mexican flavour suggestions, we suggest you also consult our list of the best tacos.
Buen provecho!
See on map
51 Rue Roy Est Montréal H2W 2S3
511 Rue de Courcelle Montréal H4C 3C1
2040 Rue Beaubien Est Montréal H1G 1M4
1880 Rue Centre Montréal H3K 1H9
7349A Rue Saint-Hubert Montréal H2R 2N4