Okeya Kyujiro: Magnificent Japanese cuisine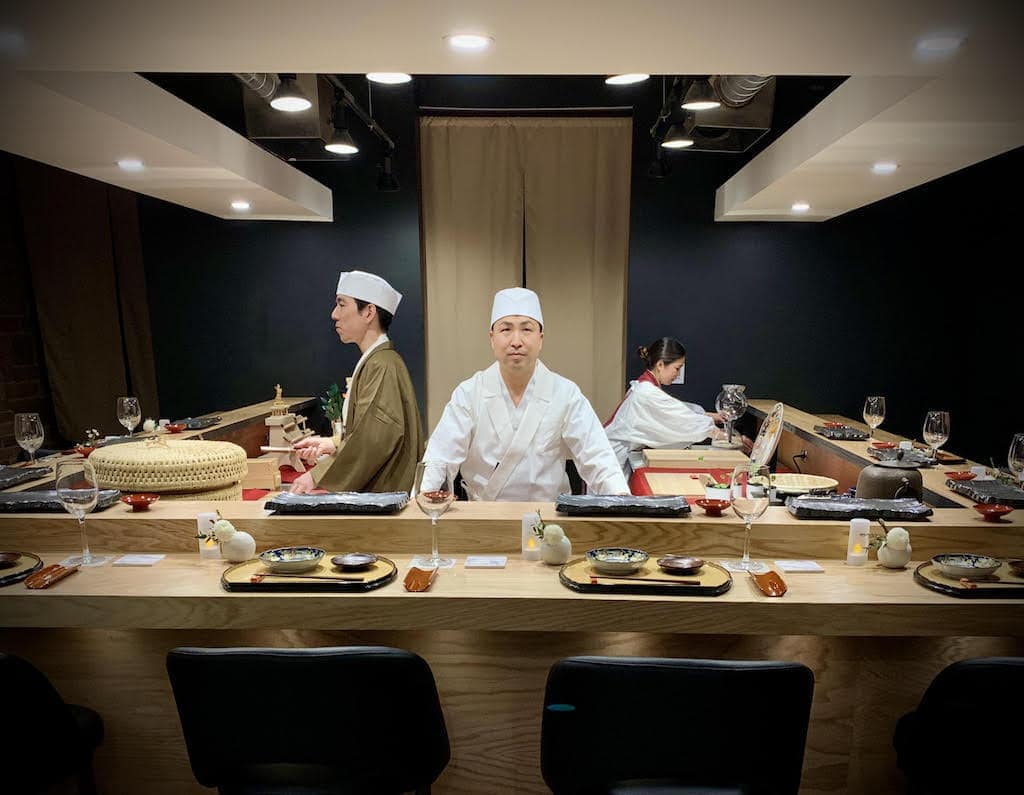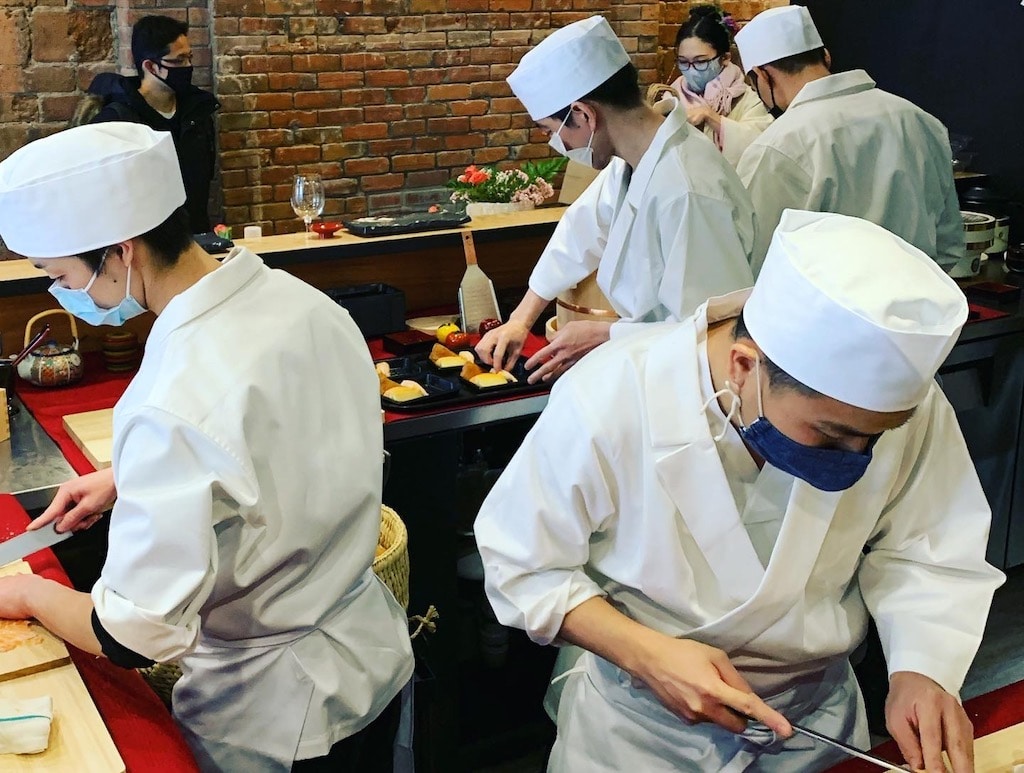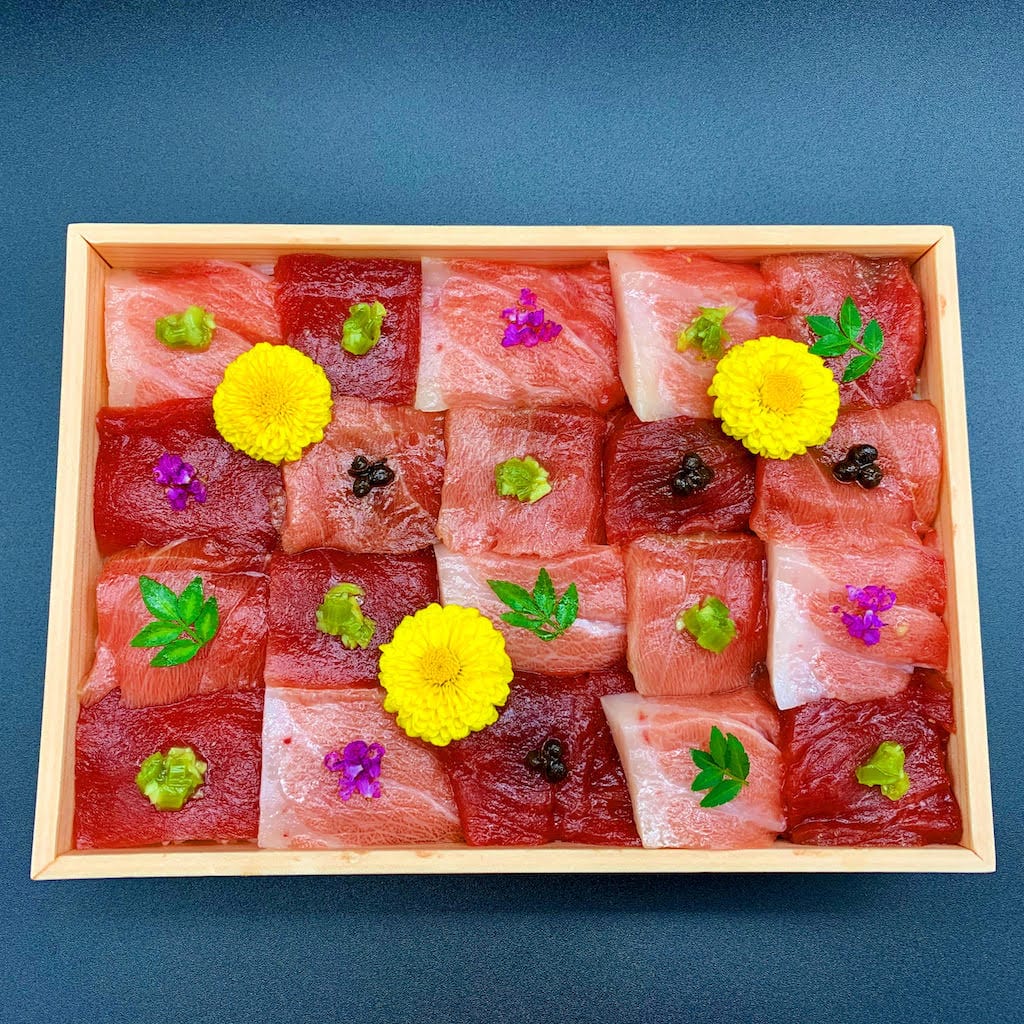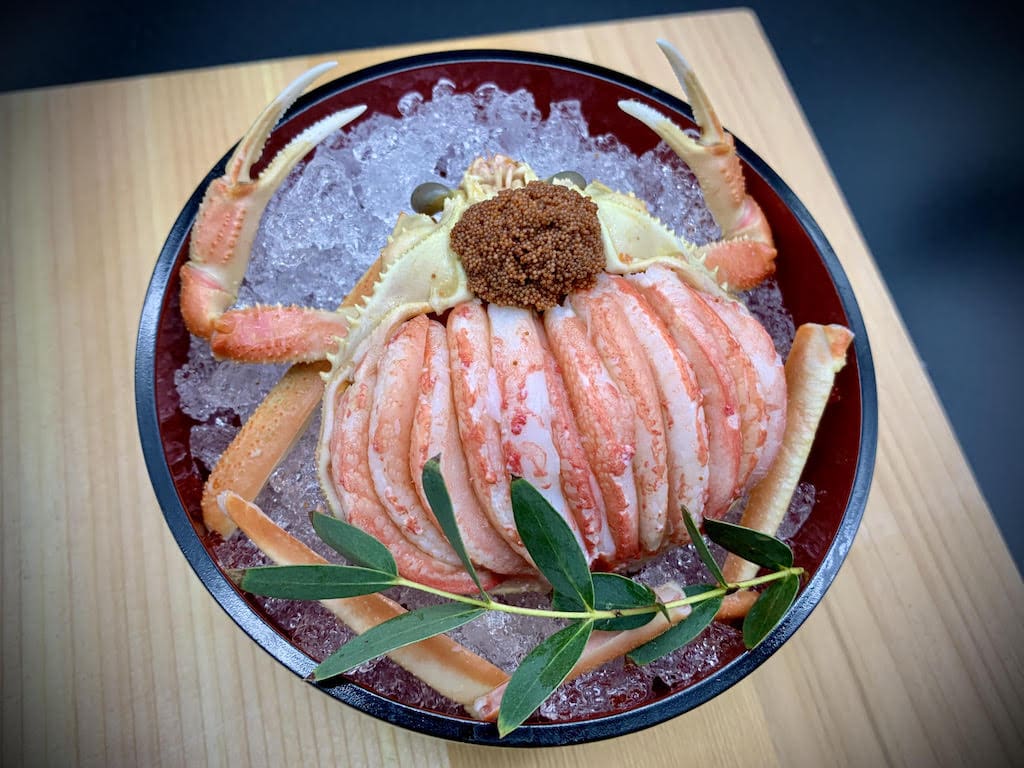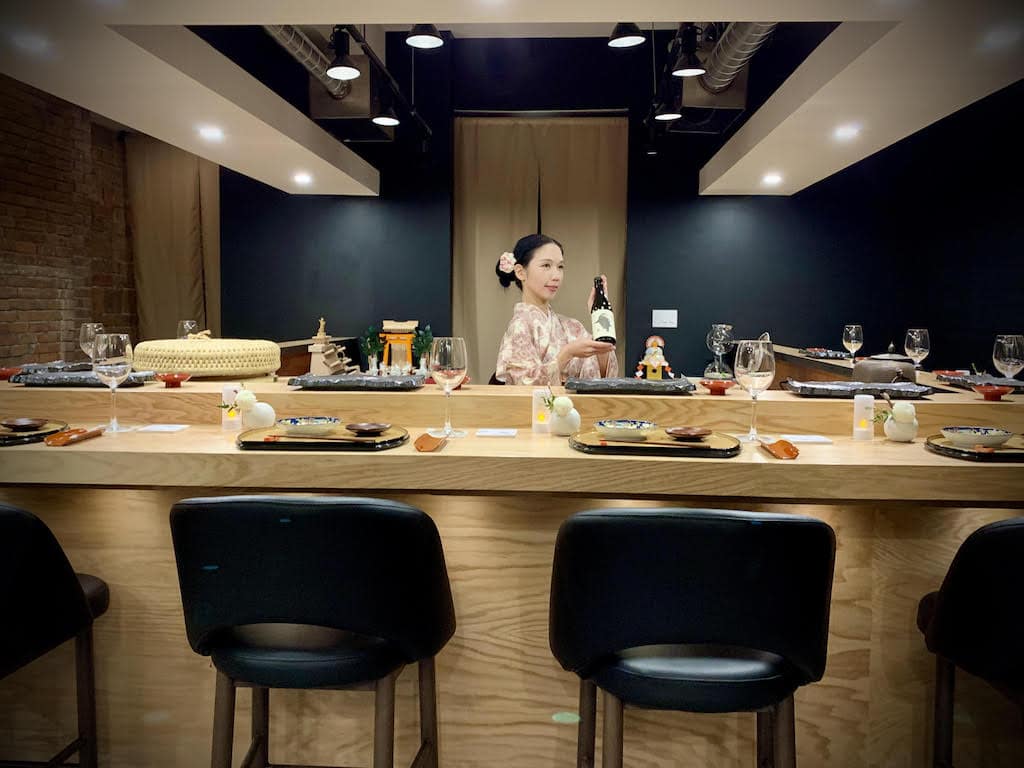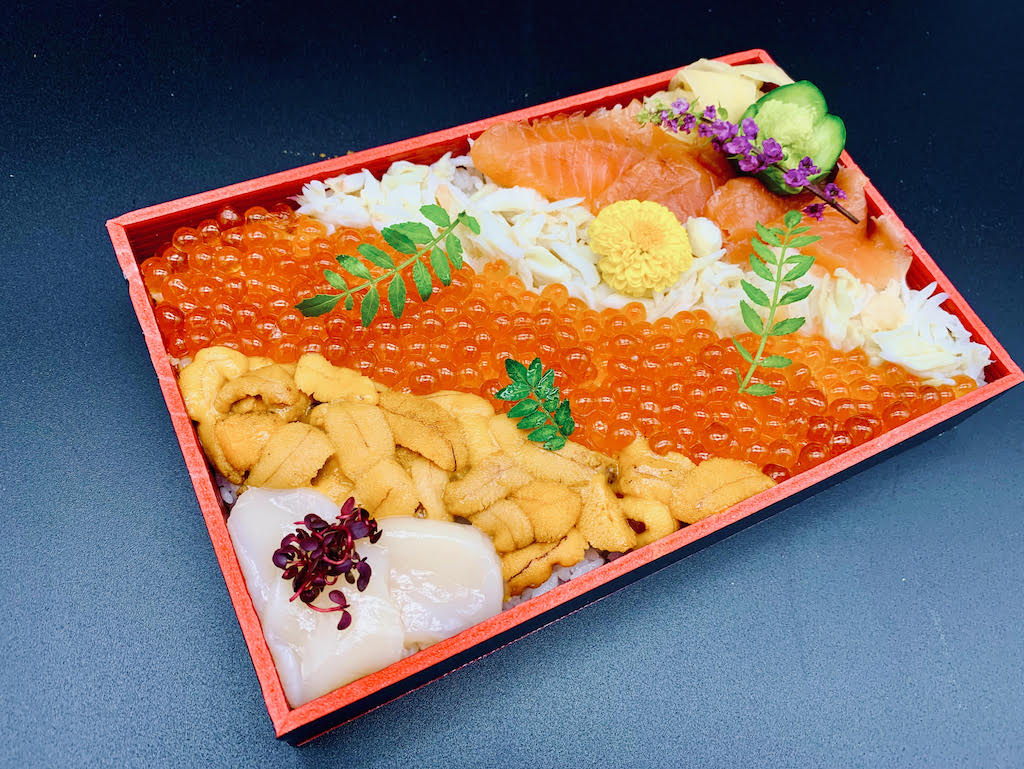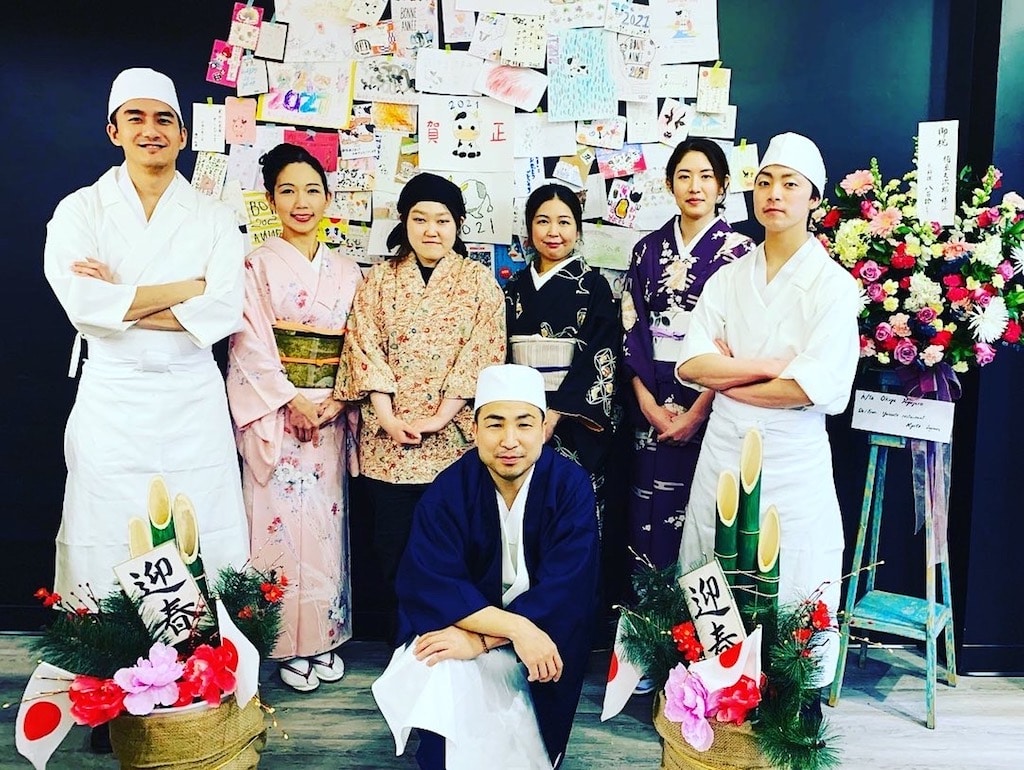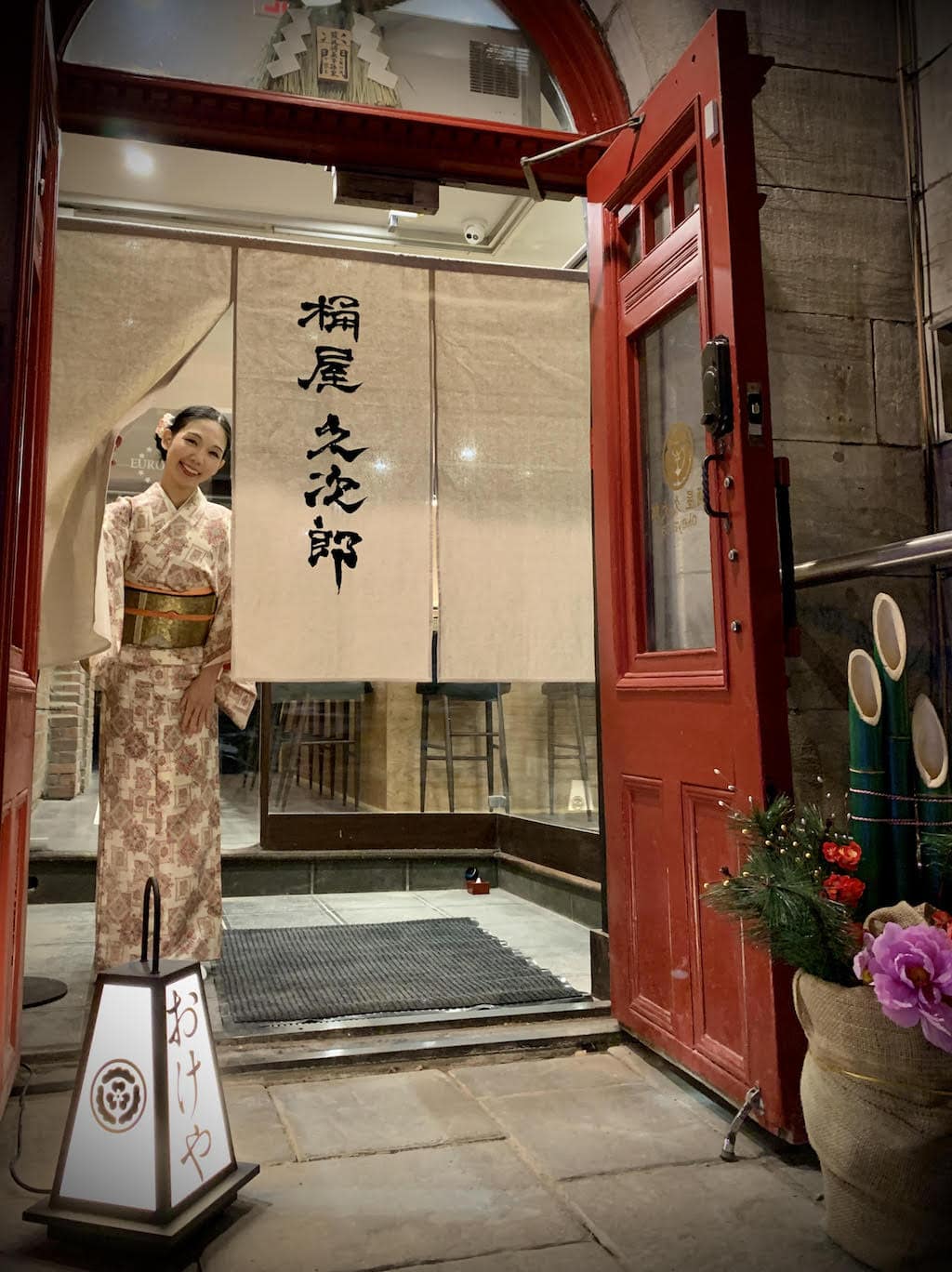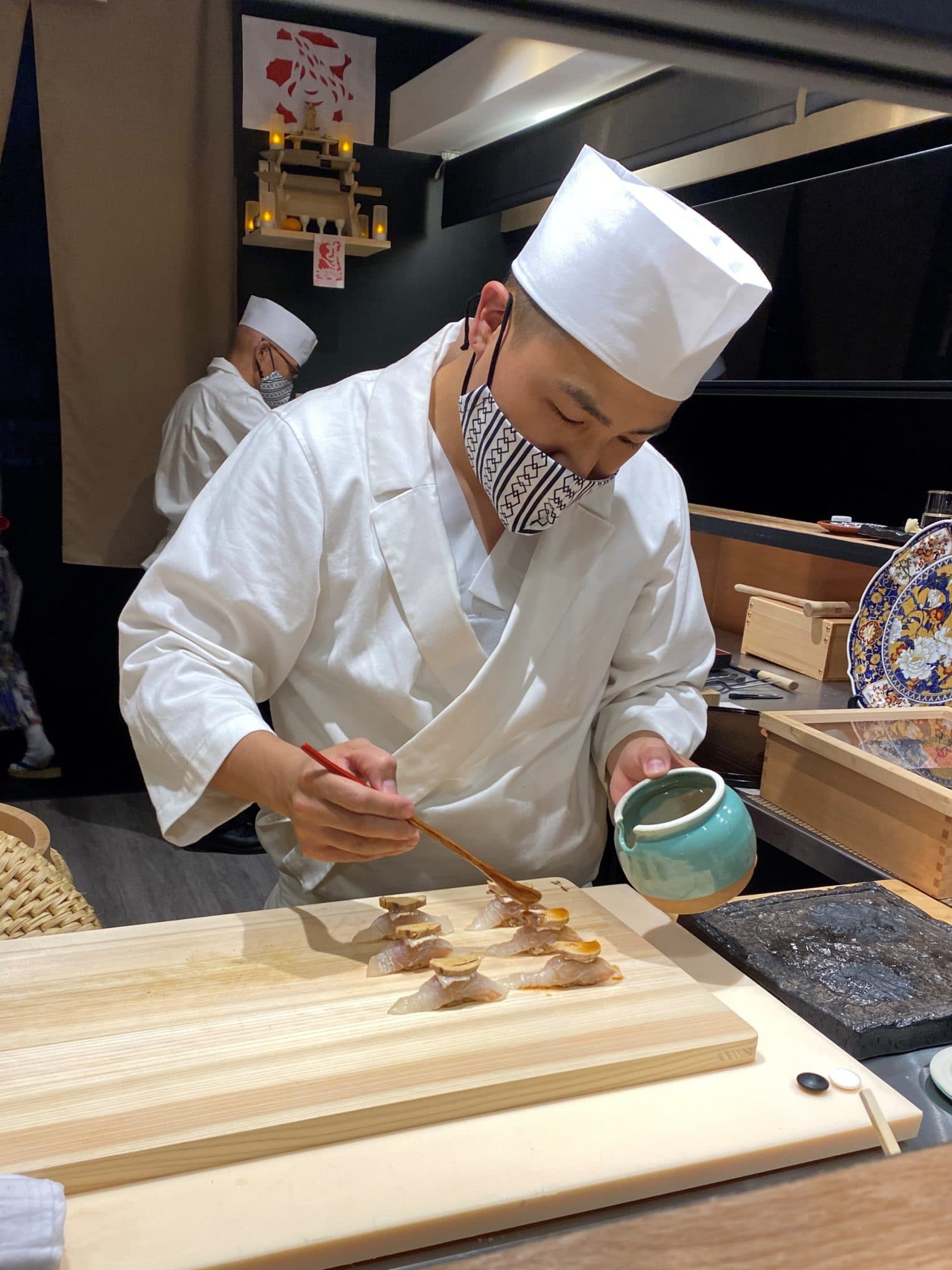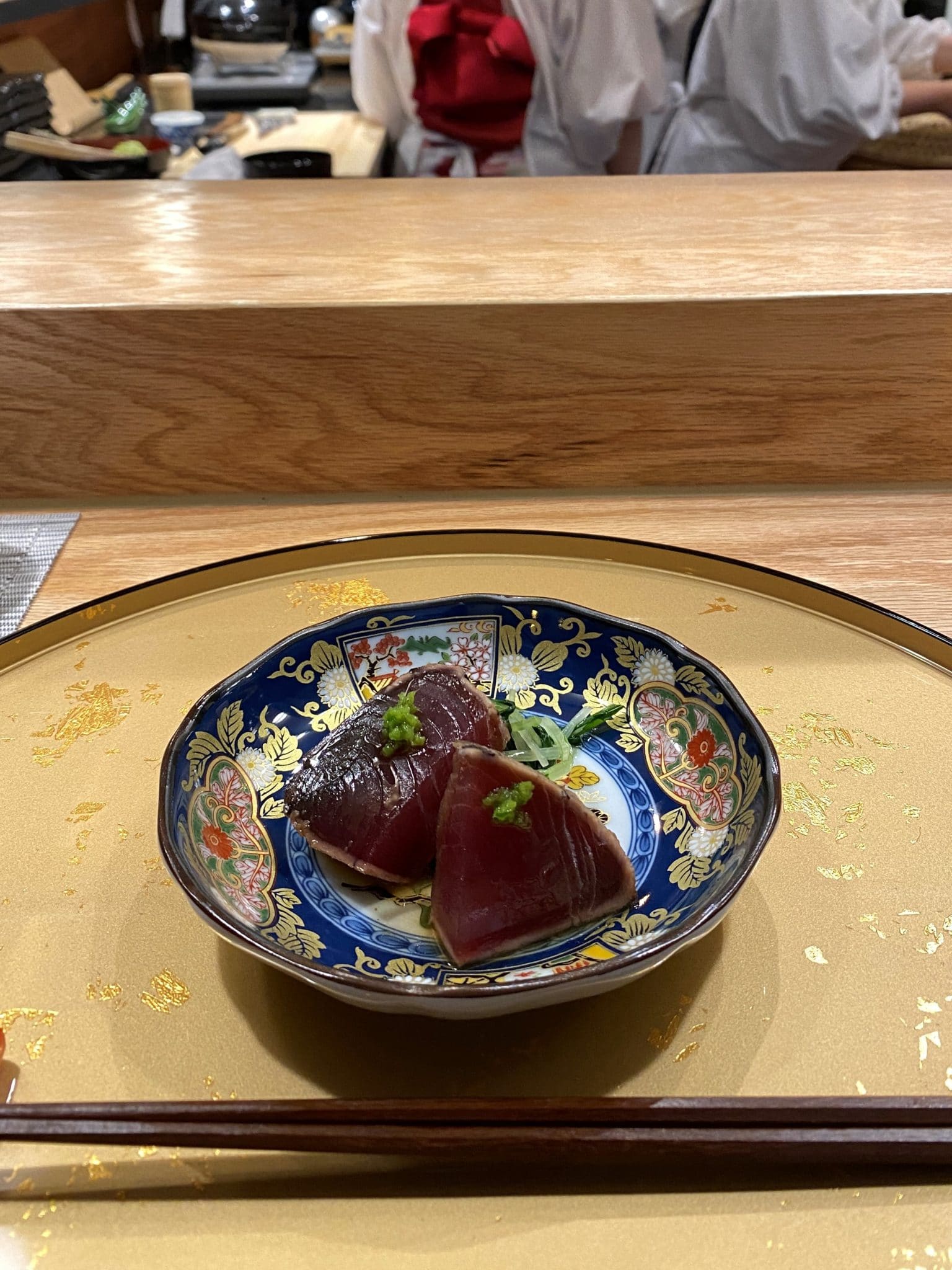 Okeya Kyujiro

Monday: Closed
Tuesday: 6:00 – 10:30 PM
Wednesday: 6:00 – 10:30 PM
Thursday: 6:00 – 10:30 PM
Friday: 12:30 – 2:00 PM, 6:00 – 10:30 PM
Saturday: 12:30 – 2:00 PM, 6:00 – 10:30 PM
Sunday: 12:30 – 2:00 PM, 6:00 – 10:30 PM


Owner(s) Takuya Matsuda
Chef(s) Takuya Matsuda
Sommelier Kunico Fujita
Opened 2021

Offers a tasting menu
Accepts mastercard, visa, amex, cash, debit
12 Seats
Okeya Kyujiro opened their doors in January 2021; a courageous move, given the circumstances at the time that only permitted take-out.
Today, since the health restrictions have changed, the house can now allow diners indoors. They offer a lunch service at noon on weekends, and two dinner services—6 p.m. and 8 p.m.— in their small space that seats about ten. Lovers of Japanese cuisine will be treated with chef-owner Takuya Matsuda's incredible Tokyo-style cuisine. 
With an Omakase formula that gives the chef and his team carte blanche, the meal here is divided into 20 courses; 20 delicious, intriguing, and exquisitely delicate steps. Everything is meticulously executed by the chef and his razor sharp Japanese knives. Behind him, his team is busy, each knowing exactly what needs to be done; the bonito flakes are grated by the sous chef, and the other team members take care of every element that will be assembled by the chef before being served.
Most of the dishes are served in one-bite portions and are exceptionally rich in flavour; lots of fish—tuna, black cod, summer flounder, and sea bream; some seafood—lobster and clam; a succulent grilled bite of wagyu beef, and a piece of delectable Ontario polypore (a mushroom the Japanese call maitake) in tempura that is almost impossibly light.
As is the tradition, as a pre-dessert, the house serves a small bowl of ramen in a delicate broth of mackerel, bonito, and scallop. The dessert, a yuzu matcha cheesecake with Japanese honeydew melon, was as exquisite as the rest of the meal.
Upon entering Okeya Kyujiro, patrons will be entranced by the minimalist Japanese elegance of the space—conceived by the chef himself. Aesthetes will also appreciate the refinement of the dishes as well as the elegance of the kimonos worn by the staff both in the kitchen and in the dining room.
If you want to fully enjoy the show, reserve one of the six seats at the counter bordering the kitchen; for a more intimate evening, two tables for two in alcoves are at your disposal. The refinement is felt wherever you are.
Developed by Ms. Kunico Fujita—a distinguished lecturer and international master sommelier of sake—the menu includes a selection of premium sakes. Kanpai!
Written by Sophie Monkman
Photography by Photos Okeya Kyujiro