Saint Sushi: One of Montreal's best sushi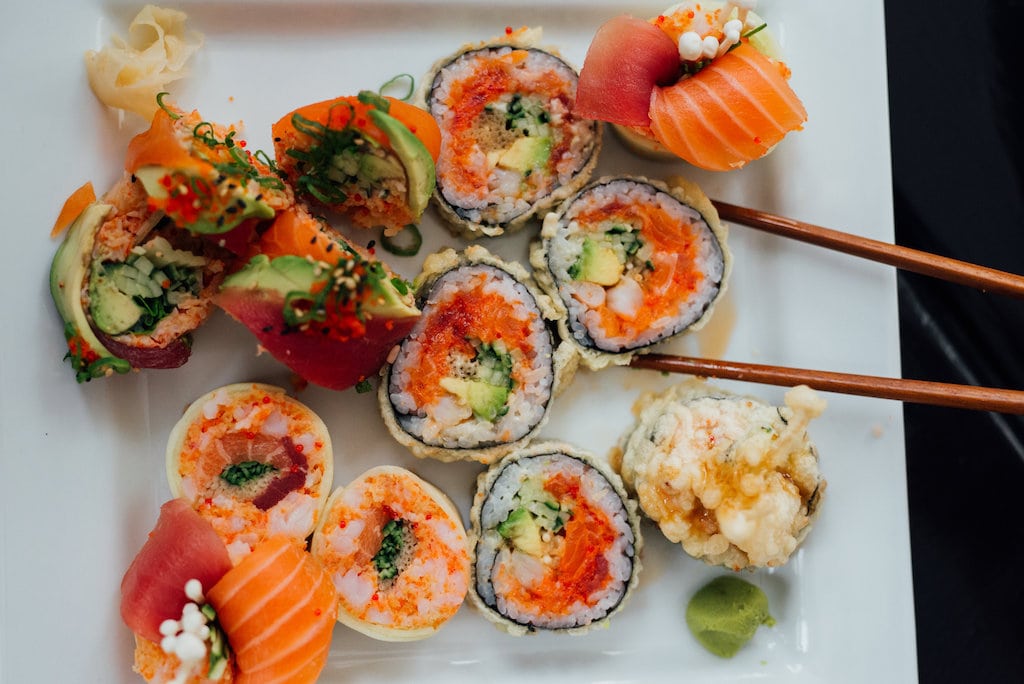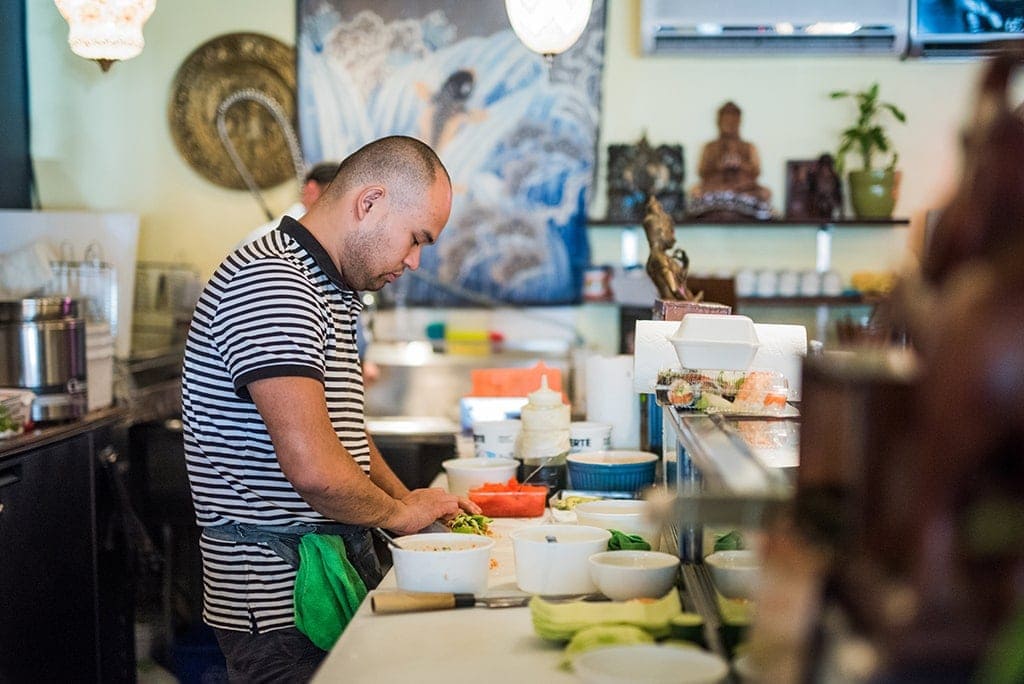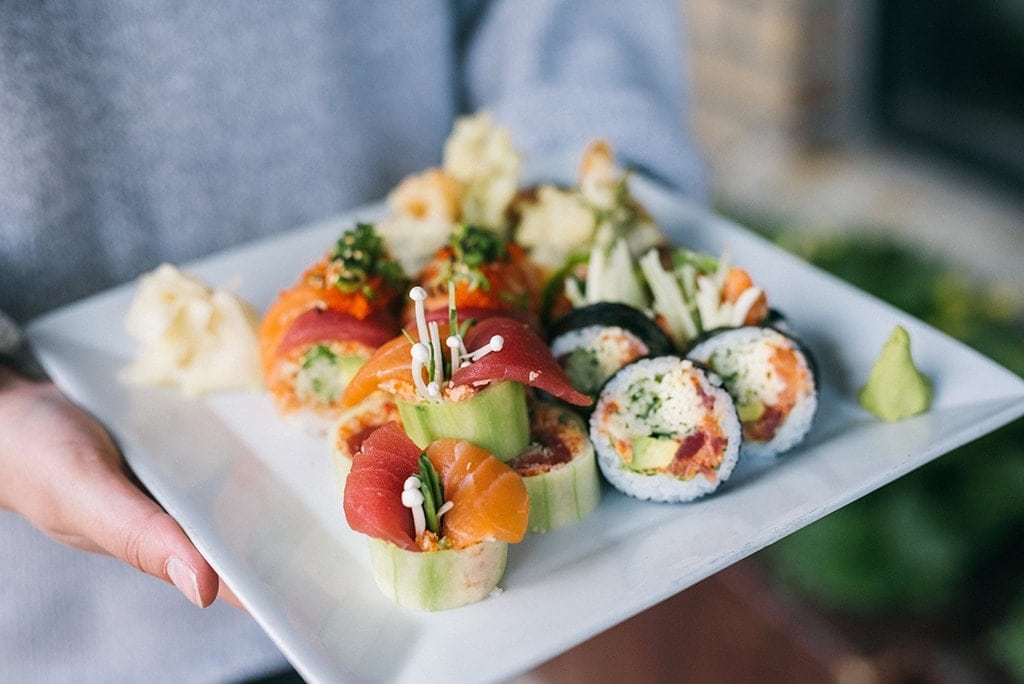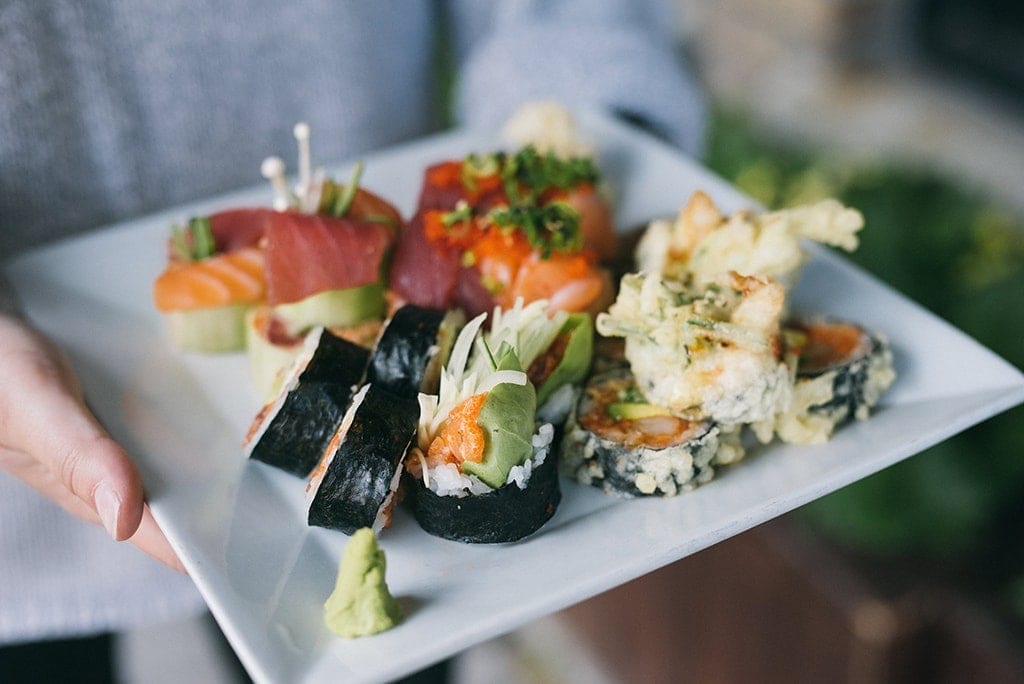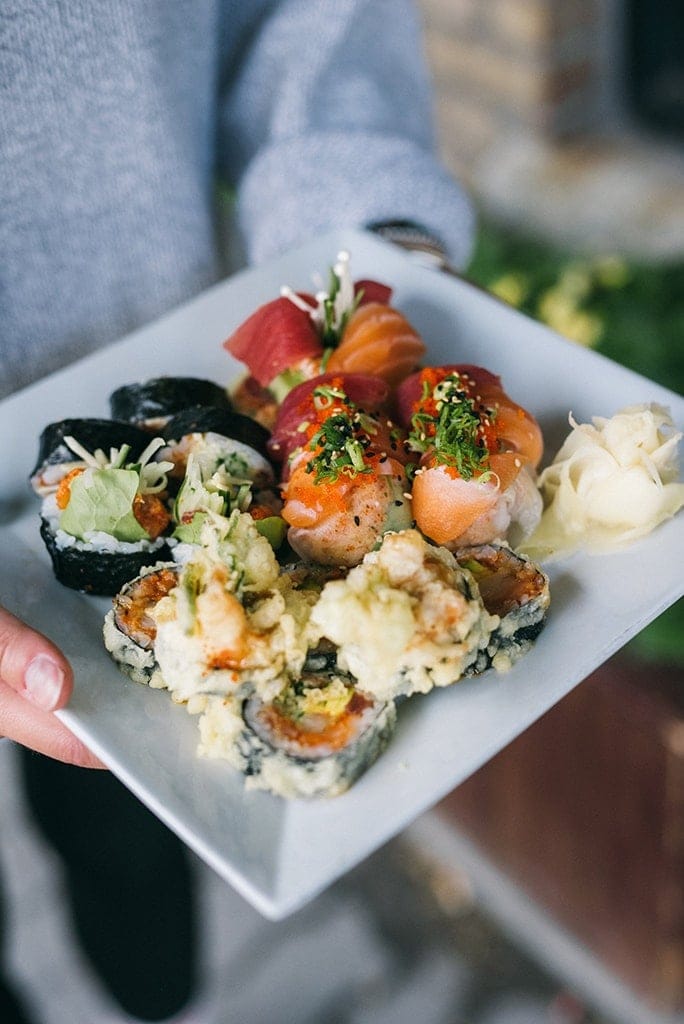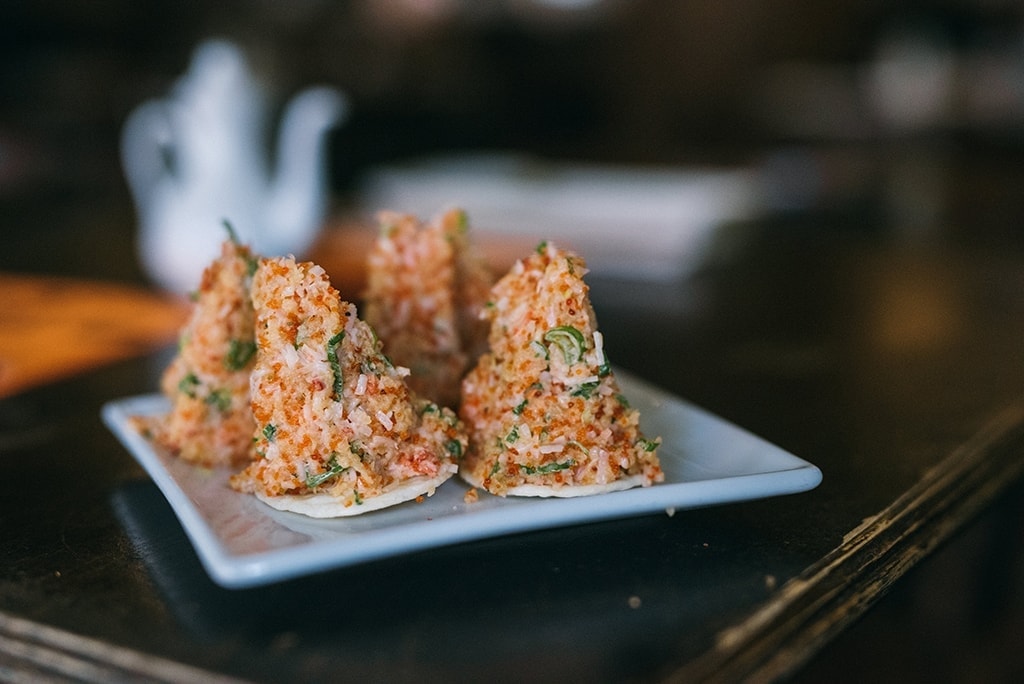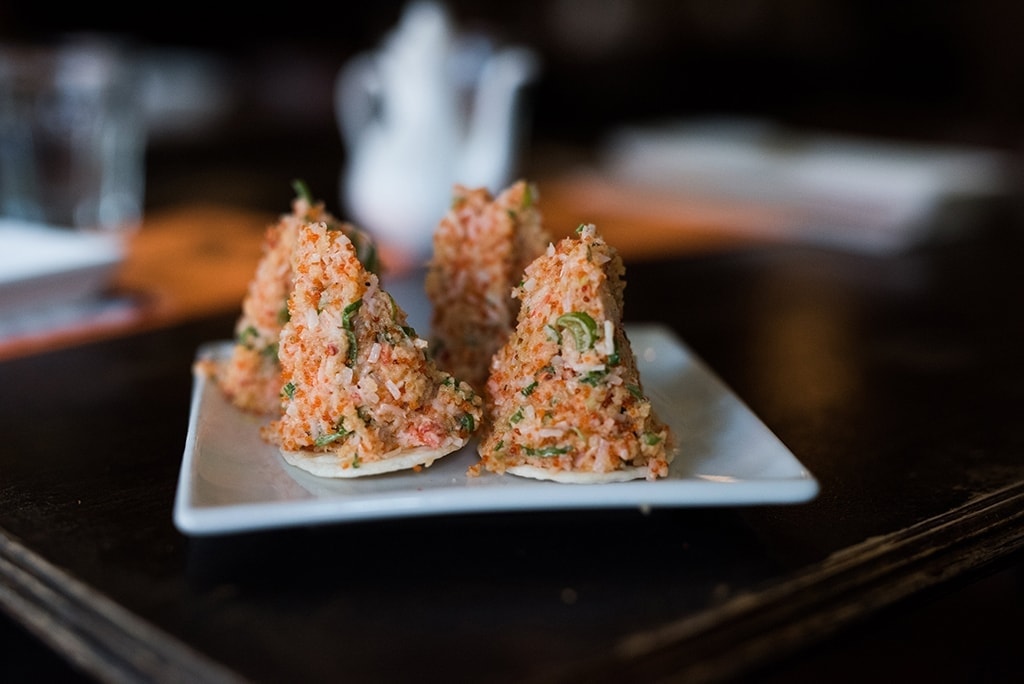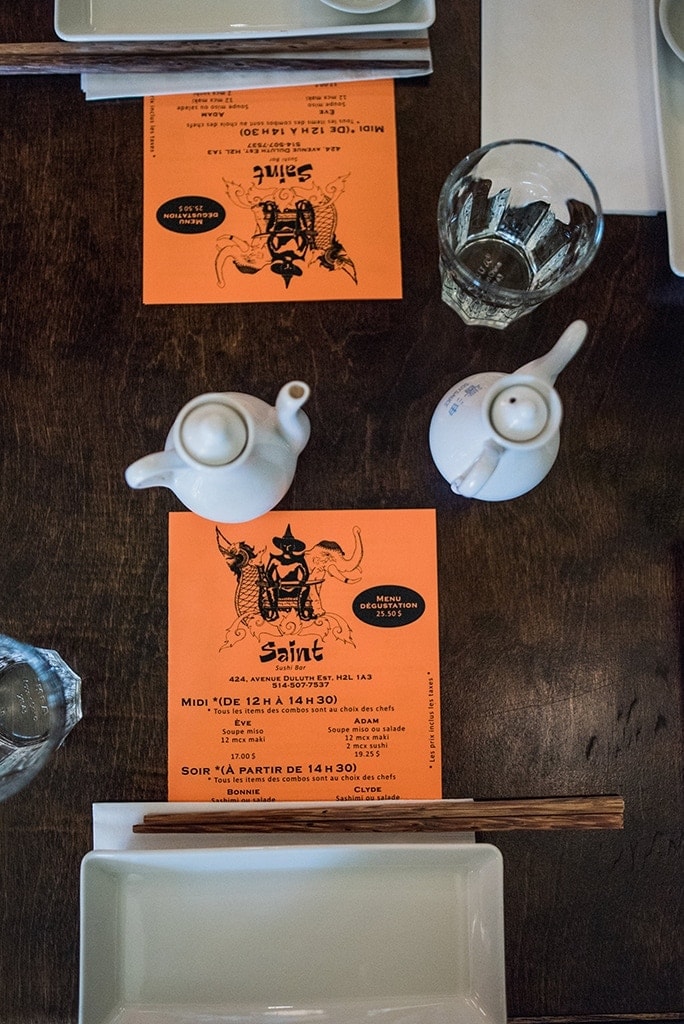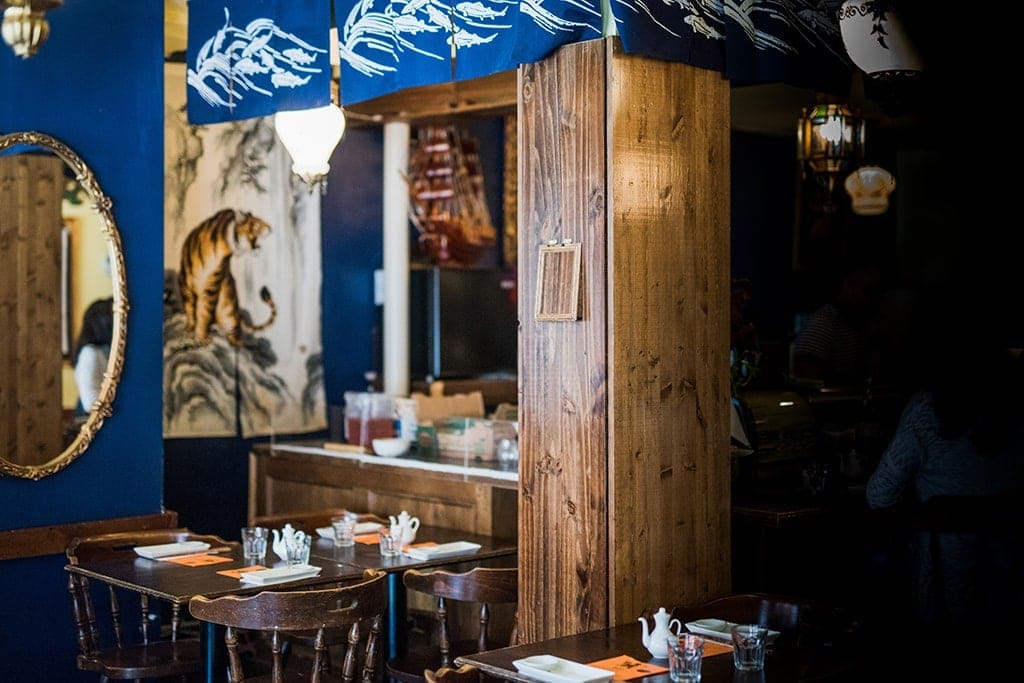 Saint Sushi

$$
Monday: Closed
Tuesday: 4:30 – 9:00 PM
Wednesday: 4:30 – 9:00 PM
Thursday: 4:30 – 11:00 PM
Friday: 4:30 – 11:00 PM
Saturday: 4:30 – 11:00 PM
Sunday: 4:30 – 9:00 PM


Owner(s) Saeng Outhipvongxay
Opened 2013

Offers a tasting menu
Accepts mastercard, visa, amex, cash, debit
25 Seats
Saint Sushi opened in January 2013 and we believe that this small restaurant on Duluth Street is one of the best sushi restaurants in Montreal.
The owner of Saint Sushi, Saeng Outhipvongxay, studied mechanical engineering and to pay for his studies, he also worked at Tri Express, another of Montreal's finest sushi restaurants. Saeng started off by washing dishes, moved up the ladder and ended up being a sous chef. "I fell in love with sushi, with the concept of opening a restaurant and meeting people," he says.
Several years later, Saeng decided to open his own sushi restaurant, calling it the Saint Sushi bar.
He was lucky to find the location on Duluth Street, a busy pedestrian street during the summer, full of very lively restaurants and right next to Mile End, in the Plateau Mont-Royal. Two days later, he signed a lease. Together with his father and uncle, Saeng worked very hard to get Saint Sushi up and running. "I wanted to create an extension of a few things – my personality, Montreal, different cultures, and my travels! Most of the decor comes from my home. I put everything into my restaurant so when Saint Sushi opened, the walls of my house were completely bare". There is a bit of everything – new, old, mix-matched styles which although different, end up working well together and the small restaurant with only 25 seats, has its charm.
The 'Saint' in the restaurant's name, is connected to Saeng's love for fishing. "When we go fishing, we always pass by Sainte Julie, Sainte Adèle … so I wanted to create my 'Saint Montreal', and I finally ended up with 'Saint Sushi'." Saint Sushi is a blend of Quebec culture and all its influences. "I am Laotian, but I grew up in Montreal," says Saeng. "I love how the city is filled with people of all nationalities who come together here. Our multi-diversity is what makes us strong and is part of the beauty of Montreal. Even in the kitchen at Saint Sushi, we're all from different places and backgrounds, and the menu is influenced by all this. "
Saint Sushi is also a story of friends. Saeng wanted to open a restaurant where he and his friends could make a living; nothing pretentious, just a place where they could make good sushi, have fun and work together.
On the menu, the excellent sushi and makis have some really whimsical names like Michael Jackson, Beatles, Bob Marley, Madonna, James Brown, Marvin Gaye or Tupac. "My other passion is music as you can see (laughs). I have a lot of DJ friends and these sushi pay tribute to those artists from the years when I was growing up". 'Sensei sushi' is in honour of Tri Du, the sushi master who taught Saeng everything and pays tribute to this. There are also some soups, salads, sashimi and apples (green apples cut in juliennes), Christmas trees (a classic), sushi and sashimi and makis. The menu lists around 40 choices and everything is quite exquisite. We strongly suggest you try a tasting menu at $25.50 per person. There is also a lunch menu from $17-$19.25 and an evening menu priced between $24-$27. Saint Sushi is closed on Mondays.
What makes the restaurant such an exceptional sushi destination is first and foremost the quality of the menu and the kindness of the staff. "It's true that our staff are people who have their heart in the right place. They have a passion for food and want to do nice things for our customers". Saint Sushi's clientele is young, dynamic and many of them are regulars.
Customers leaving Saint Sushi are satisfied and always seem happy to get good value for their money, enjoying the delicious sushi. The music at Saint Sushi is also nice as is the atmosphere. The restaurant does not have a liquor license!
Written by Élise Tastet