Bars where you can hear yourself talk: The best addresses in Montreal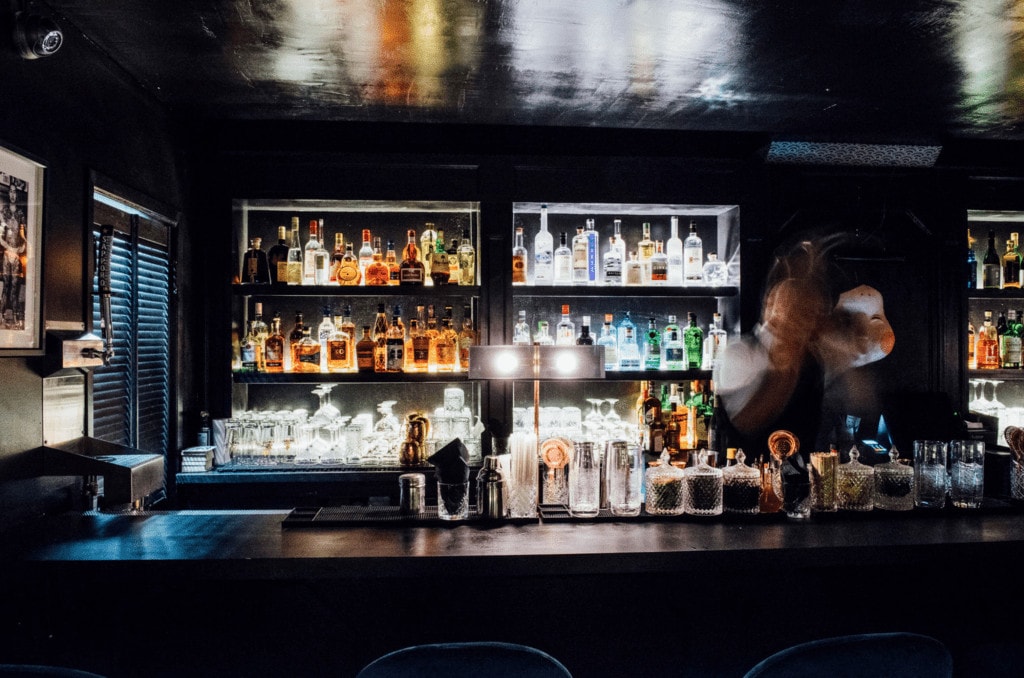 Looking for bars where you can hear yourself talk?! There are nights when you don't necessarily want to be in a party atmosphere where your words get lost in the hubbub of your neighbours. There are evenings when you're looking for a peaceful place where you can tell your close friends about your latest trip, gossip about the latest TV show, or simply talk about anything and everything between confidants, all in a nice space with good cocktails in hand.
However, there are few places where the decibel level is conducive to passionate discussions and where the experience remains pleasant. So we thought we'd put together a list of cozy bars where tasty drinks are offered in a peaceful atmosphere that encourages intimate exchanges. Here, there are no dance floors, no music blaring until the wee hours of the morning, no conversations that get heated while drinking, just the sought-after tranquility and enchanting decor. The bars on this list charm with their unique atmosphere and undeniable charm.
Whether it's for a quiet date, a night out with old friends or a business meeting, these addresses guarantee a pleasant evening where you won't have to endlessly ask your company to repeat themselves endlessly.
If you are looking for true calm, it is recommended to visit these places earlier rather than later.
Also, if you're hungry but still looking for that same peace of mind, you can check out our list of great Montreal restaurants where you can hear yourself talk.
Our list of great bars where you can hear yourself talk in Montreal: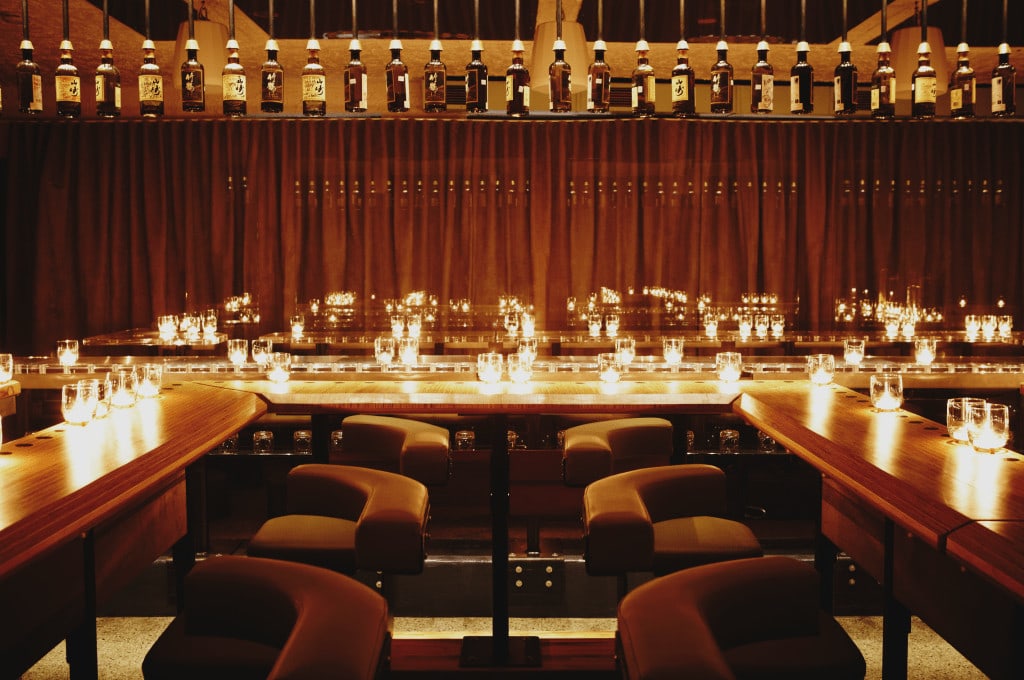 Big in Japan Bar is a splendid cocktail bar. This hidden bar offers whiskies, bourbons, cognacs, scotches, amaros, beers and sakes. The tempting cocktail menu is accompanied by a small selection of fine wines (bubbles, whites and reds). You can also enjoy a bite to eat, such as Kimchi or their famous tuna tataki. However, it is the decor that makes the place so charming. This labyrinth of small candles creates a romantic and hushed atmosphere that allows discussions to follow their course without tiring the speakers! photo Dominique Lafond
4175 Boulevard Saint-Laurent
Montréal
Bar Social Verdun
Located in the rapidly growing Verdun area, Bar Social is ideal for a quiet drink with friends. Newly opened on Wellington Street, the small bar has a warm and enchanting atmosphere. In the center of the space, an imposing round bar made of wood overlooks a dozen tables where you can settle down for a classic cocktail – executed to perfection – or a beer from a local microbrewery. When the weather permits, the glass front opens to let in a pleasant breeze while chatting in good company.
3819 Rue Wellington
Montréal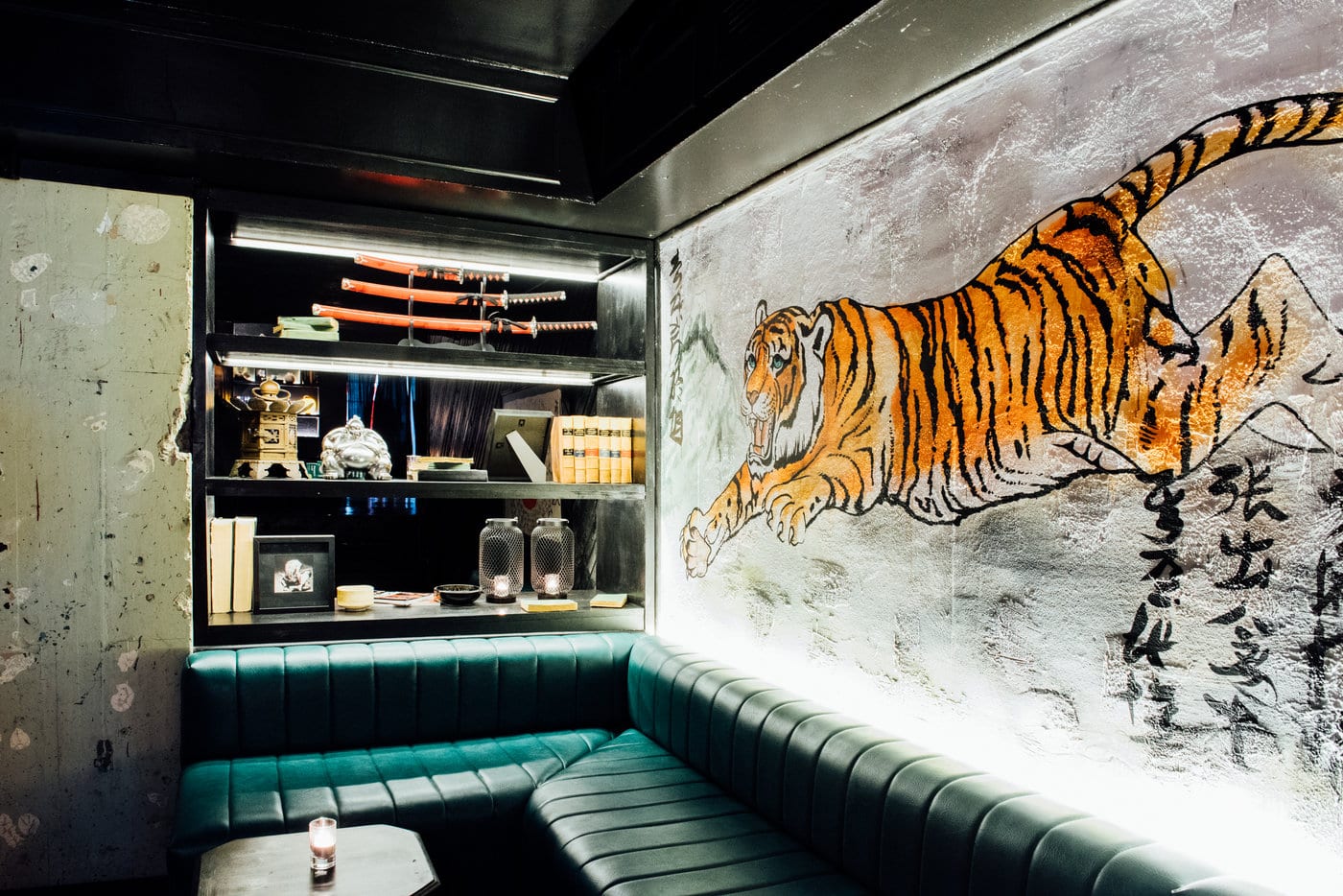 Gokudo is a great new Japanese cocktail bar downtown. The bar is from the same owners as Escondite, Habanera, Biiru and Koa Lua. The front is indicated by a simple Chinese lantern and a facade of thin strips of wood. Once you enter, you come to the small restaurant section which is called Ryōshi. It is only when you pass the black curtain in the middle of the small restaurant, that you enter the Japanese cocktail bar Gokudo. To drink, we find delightful Japanese cocktails and to eat, the bar offers small Japanese snacks! On the walls, bookcases full of objects from Asia are illuminated, offering a contrast to reinforce the mysterious atmosphere of the place. We meet in this hidden bar for a pleasantly zen experience, which is best enjoyed one-on-one! Photos Alison Slattery
630 Rue Cathcart
Montréal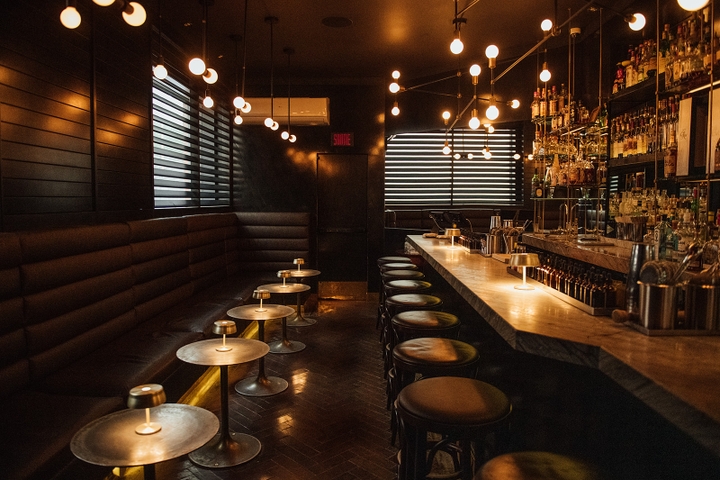 Cloakroom Bar is a chic and cozy speakeasy in the heart of downtown Montreal. Inside the classy clothing store Maison Cloakroom is a wooden door that opens onto a corridor leading to one of the most beautiful hidden bars in the city. The "speakeasy" aspect allows visitors to chat in a mysterious and peaceful atmosphere, which we greatly appreciate. We love the elegance and simplicity of the bar, which makes it ideal for sipping cocktails with loved ones, and especially for hearing them!
2175 Rue de la Montagne
Montréal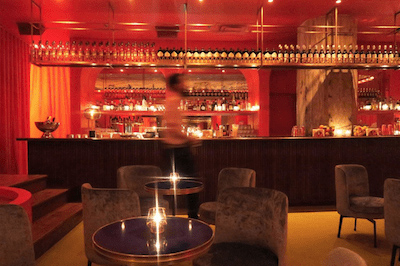 The new Vol de Nuit is chic, elegant and transports you elsewhere! The bar's design is by the owners of Big in Japan and Big in Japan Bar, as well as the renowned Alain Carle and Jerry Carew. Tones of red, cabaret style lighting, velvety chairs and a magnificent mural on the ceiling, all come together to create a bewitching atmosphere, ideal for a date or an evening with friends where you can hear yourself talk! photo Vol de Nuit
14 Rue Prince-Arthur Est
Montréal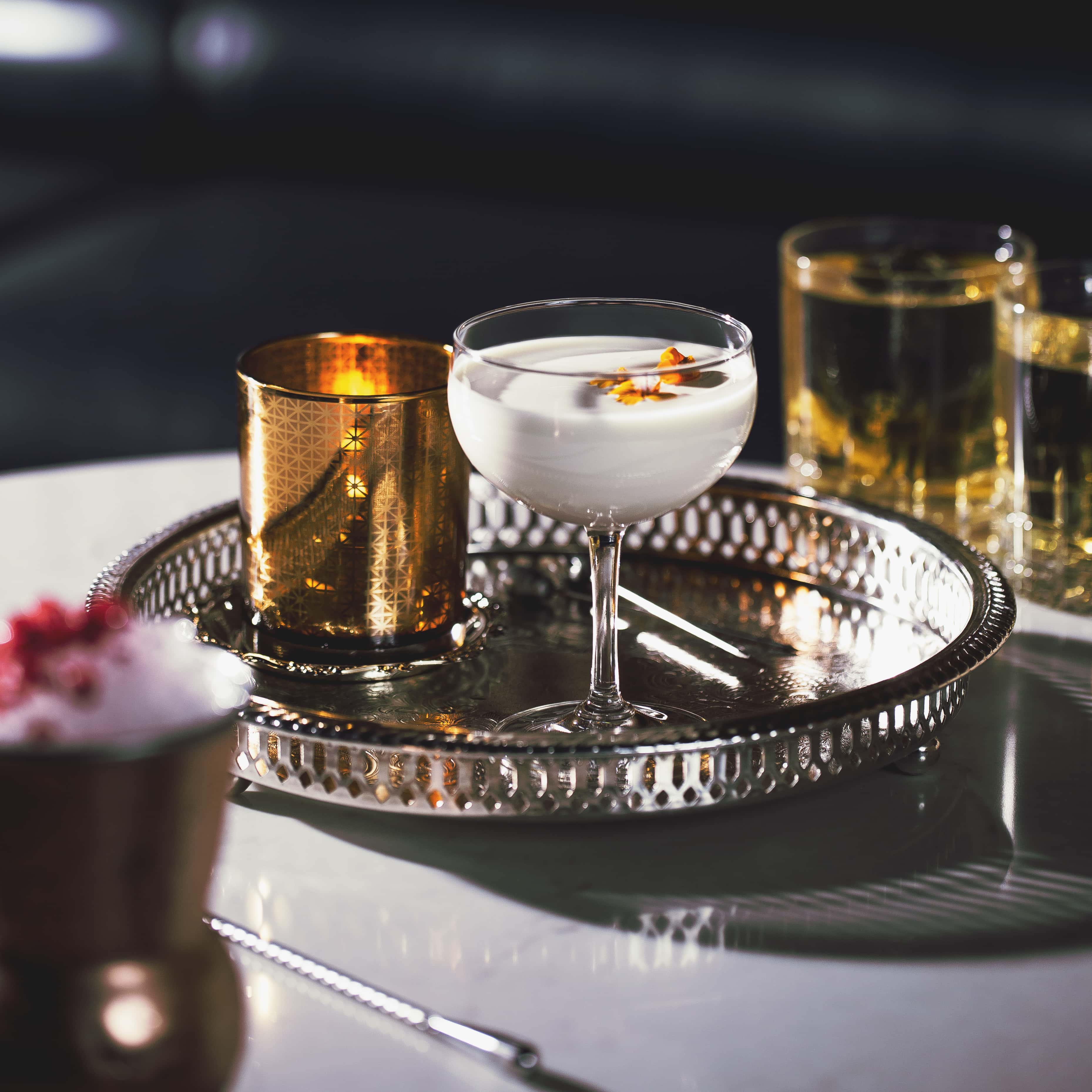 At Nacarat, the sumptuous bar of the Fairmont Queen Elizabeth Hotel, the atmosphere is chic, dark and sophisticated, while being perfectly conducive to the "cocktail experience" we're offered. The open bar is spacious and allows the excellent work of the mixologists to take center stage as they concoct wonderful cocktails. As for the decor, it creates a sophisticated lounge atmosphere. We come to Nacarat for an unparalleled cocktail experience that can be enjoyed far from the commotion of other bars! Photo Nacarat et Nader
900 Boulevard René-Lévesque Ouest
Montréal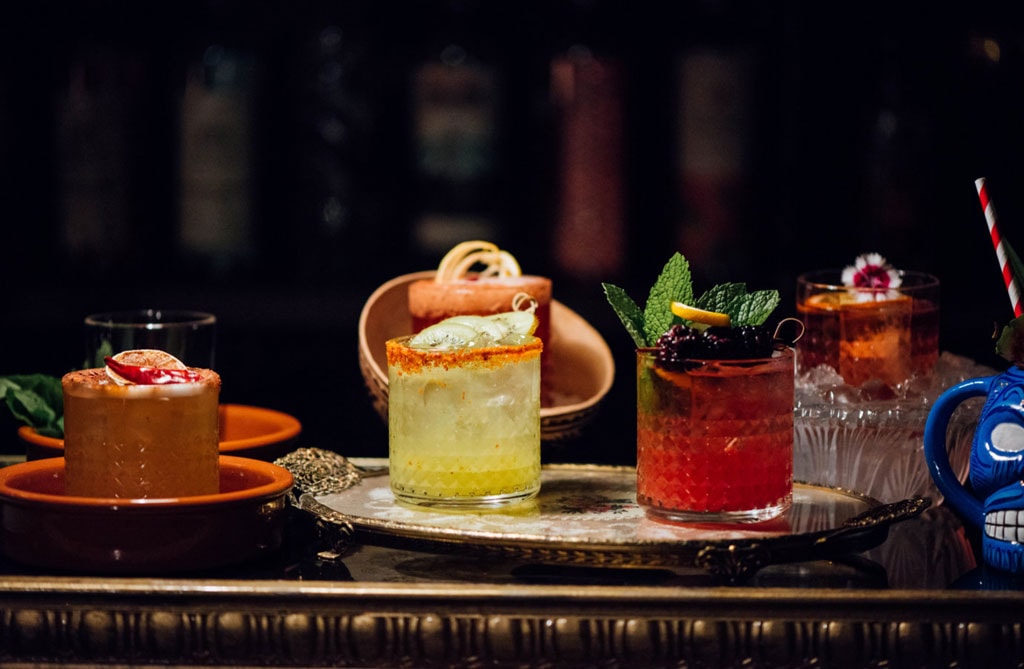 Tucked away in the basement of Boho, in Old Montreal, Clandestino is a new bar that offers a wide variety of Mezcal and Tequila. The candlelight, princely couches and lavish decor of the space make for a cosy, comfortable, and warmly intimate atmosphere. Clandestino is a winner in its success in creating a space where their delicious cocktails can be enjoyed in a soft and distinguished atmosphere! Photo Alison Slattery
436 Rue Saint-François-Xavier
Montréal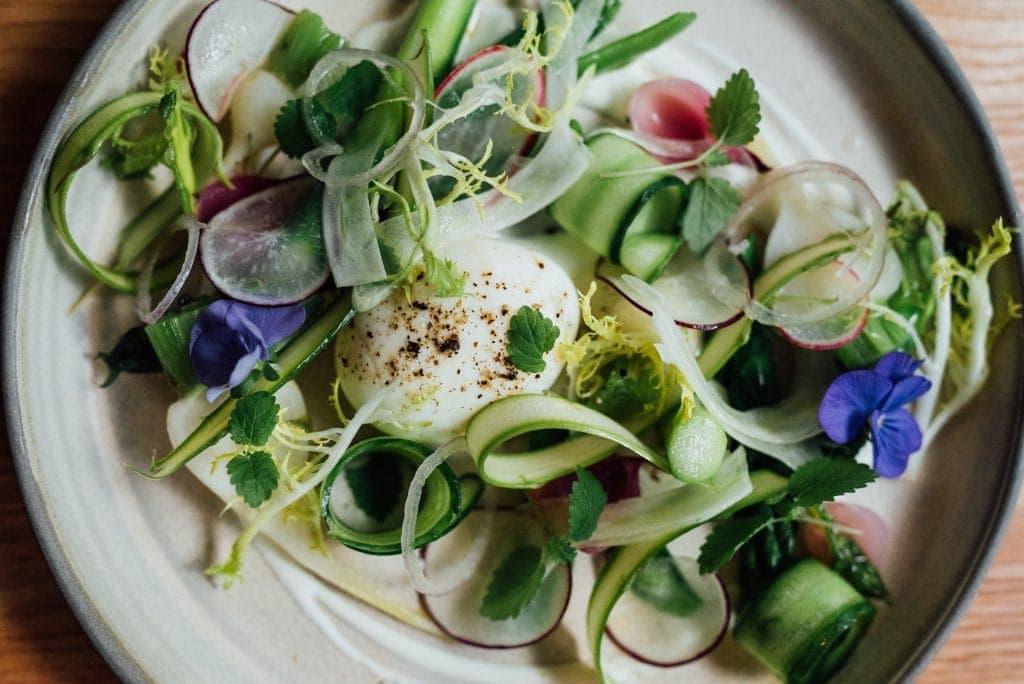 Monopole is a cafe and bar located in Old Montreal that offers something unique to the neighbourhood. In an industrial and relaxed decor, the charming owners welcome you for a pleasant experience: excellent organic wines and refined plates to share, all at reasonable prices! Ideal for an after-work happy hour, Monopole is a quiet and very pleasant address that we really like. Photo Alison Slattery
782 Rue Wellington
Montréal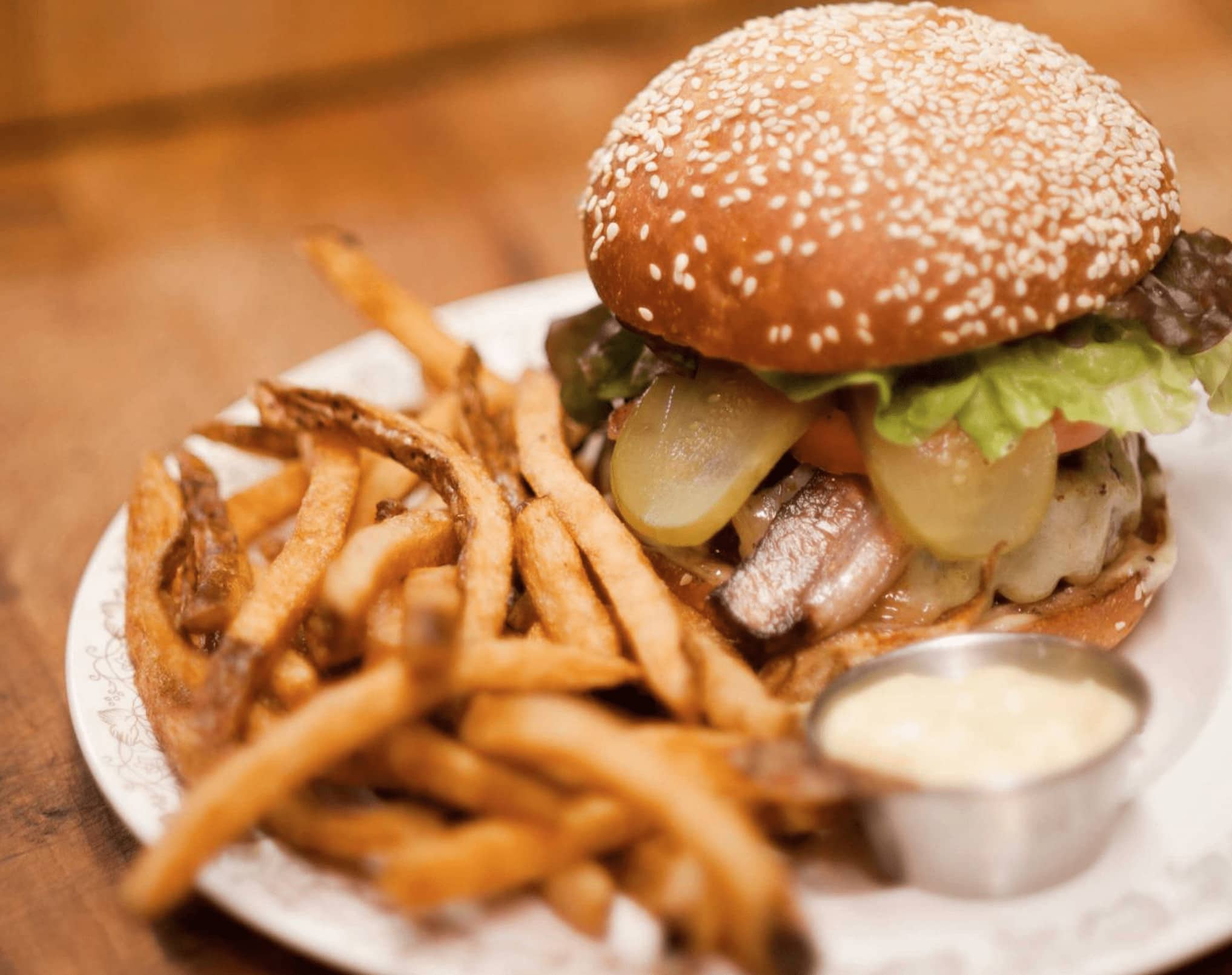 Sparrow is a very charming bar on Saint-Laurent street. Almost straight out of another era, the decor of this small bar with about thirty seats reminds us of a warm and friendly tavern. It serves a wide range of generous dishes to perfectly accompany their classic and very well executed cocktails. The casual atmosphere of Sparrow lends itself perfectly to a lovely and unpretentious evening out. photos Sparrow Facebook
5322 Boulevard Saint-Laurent
Montréal
See on map
4175 Boulevard Saint-Laurent Montréal H2W 1Y7
3819 Rue Wellington Montréal H4G 1V1
630 Rue Cathcart Montréal H3B 3C4
2175 Rue de la Montagne Montréal H3G 1Z8
14 Rue Prince-Arthur Est Montréal H2X 1B1
900 Boulevard René-Lévesque Ouest Montréal H3B 4A5
436 Rue Saint-François-Xavier Montréal H2Y 2T3
782 Rue Wellington Montréal H3C 1T7
5322 Boulevard Saint-Laurent Montréal H2T 1S1