Kamé Snack-Bar: the most beautiful pokés in Montreal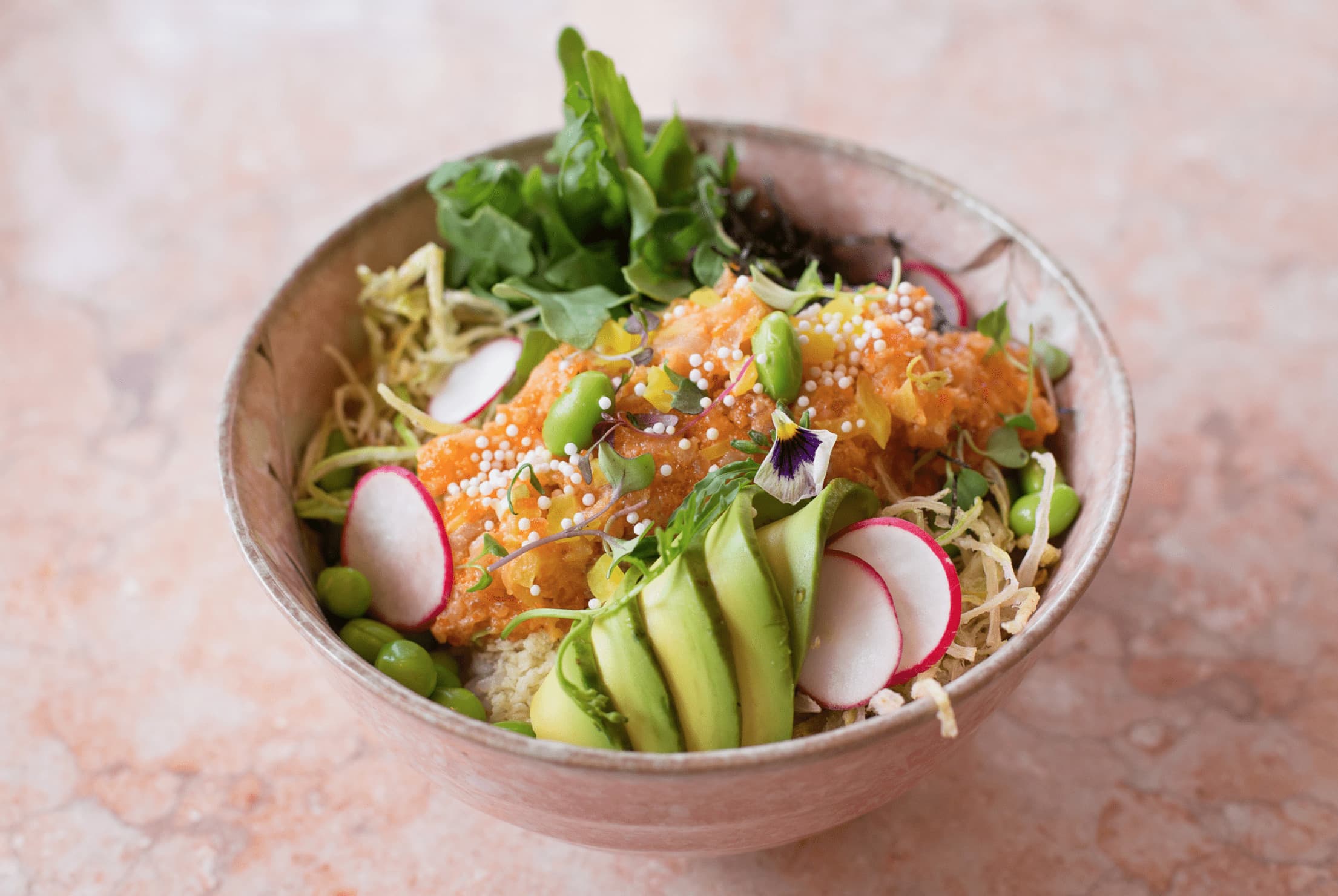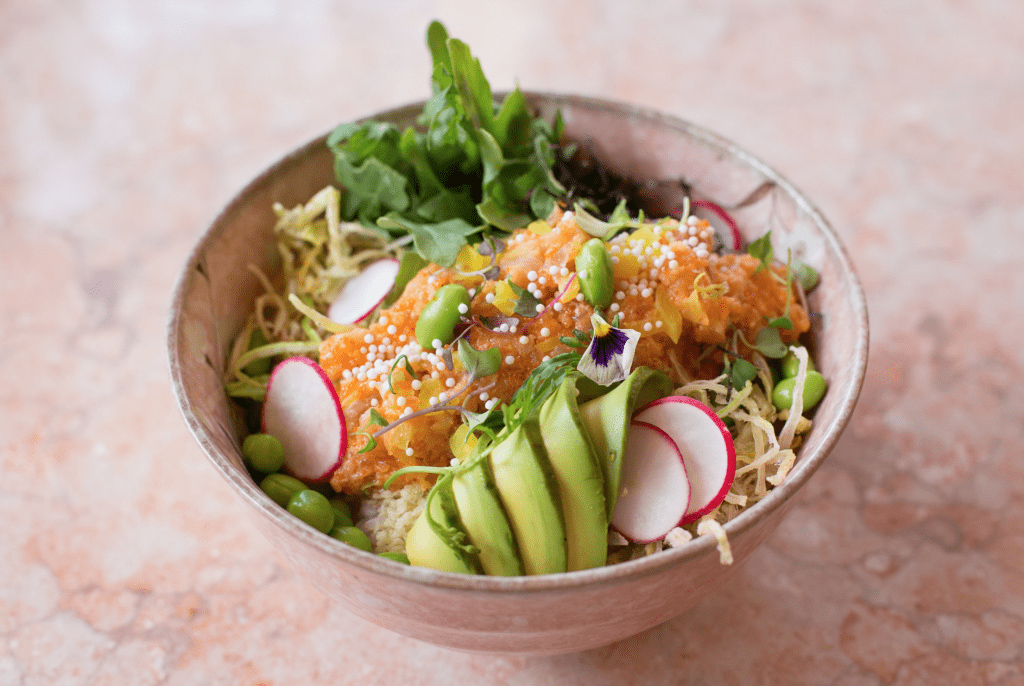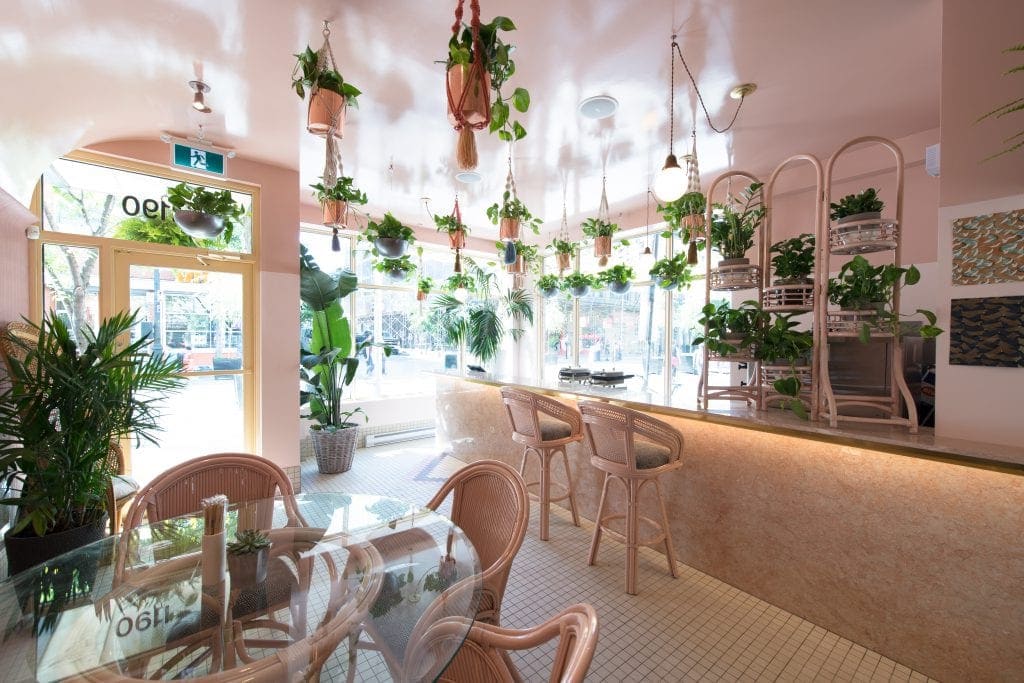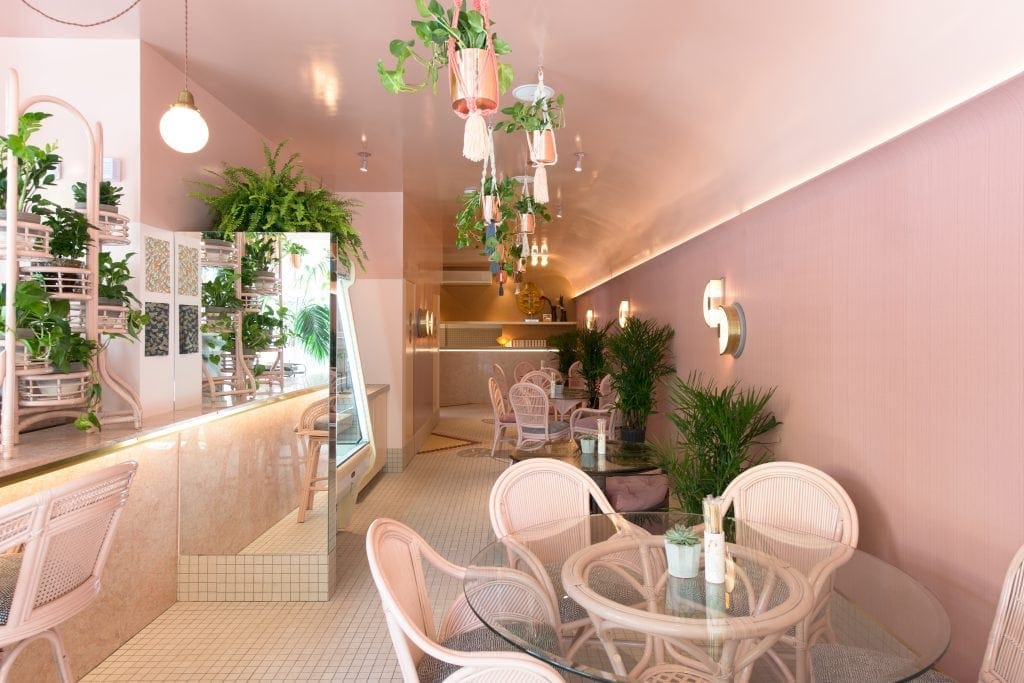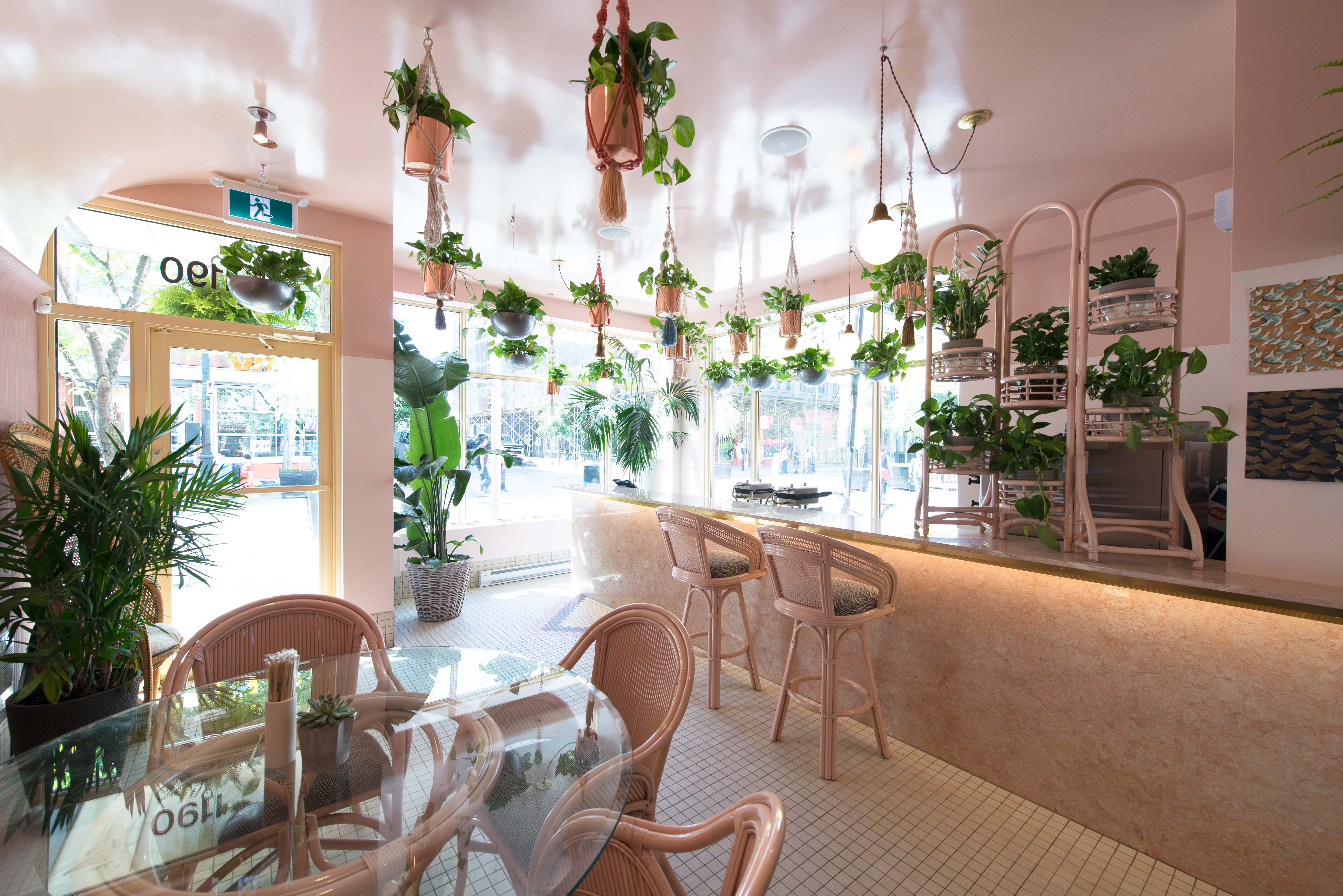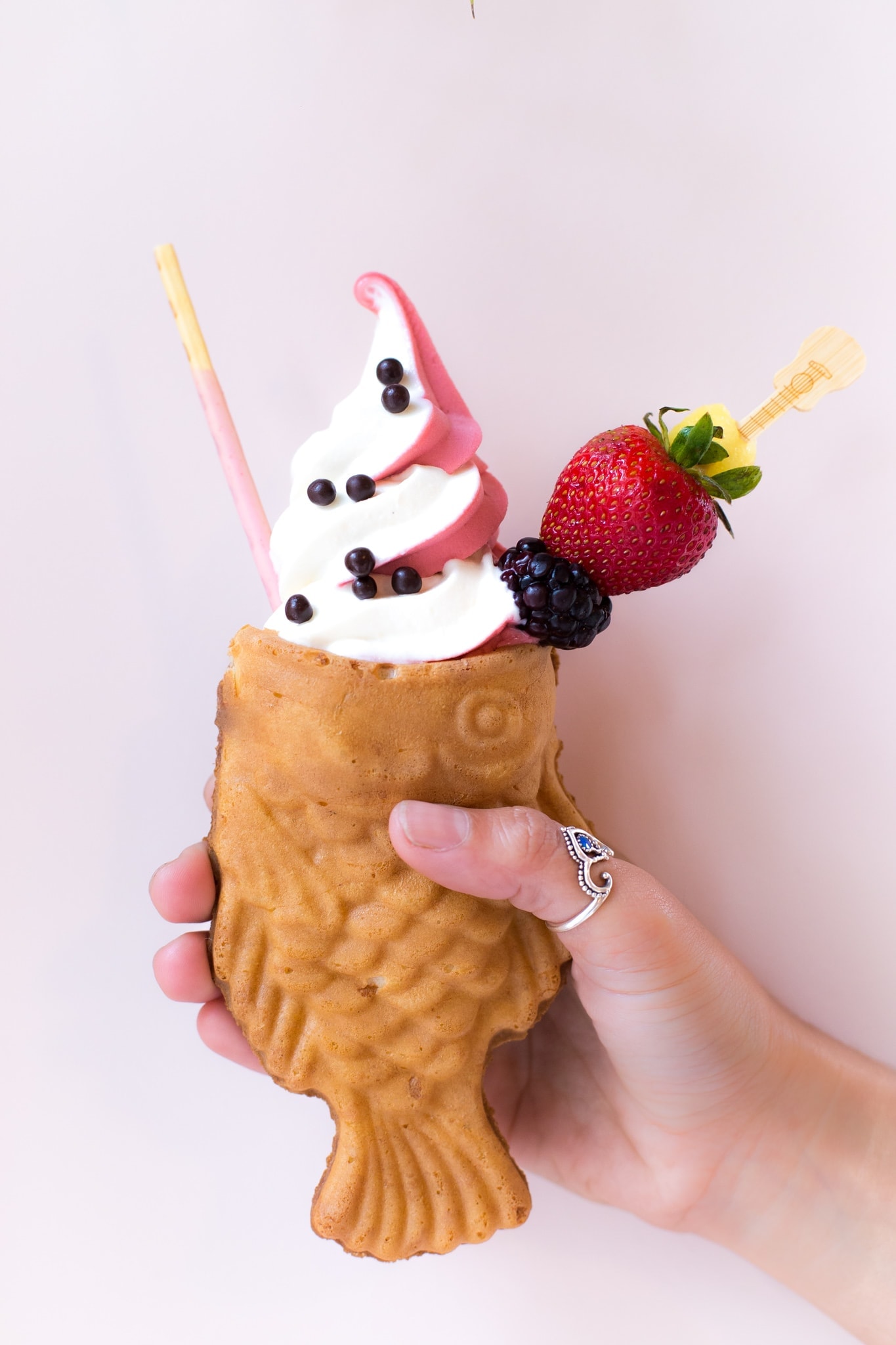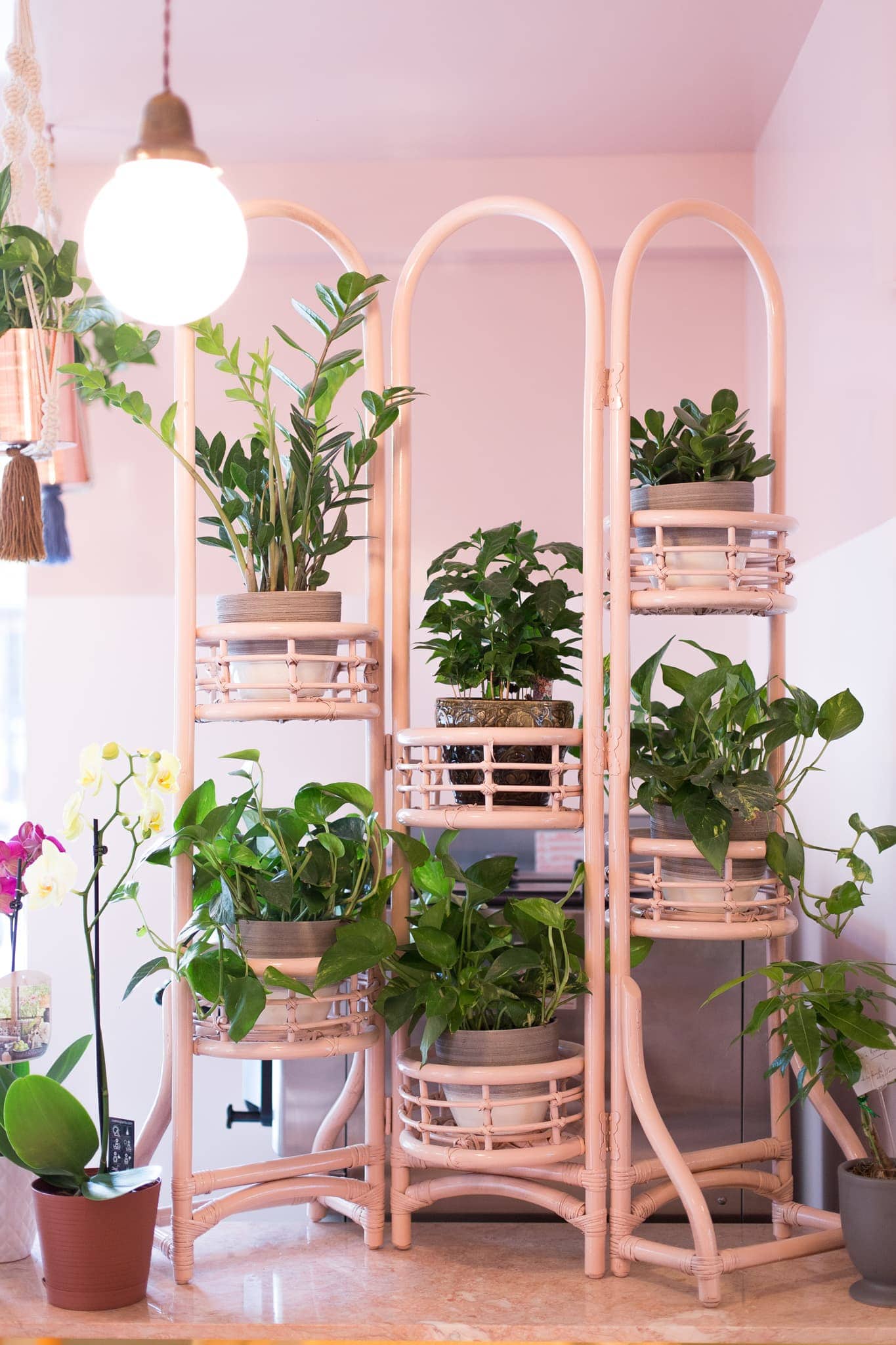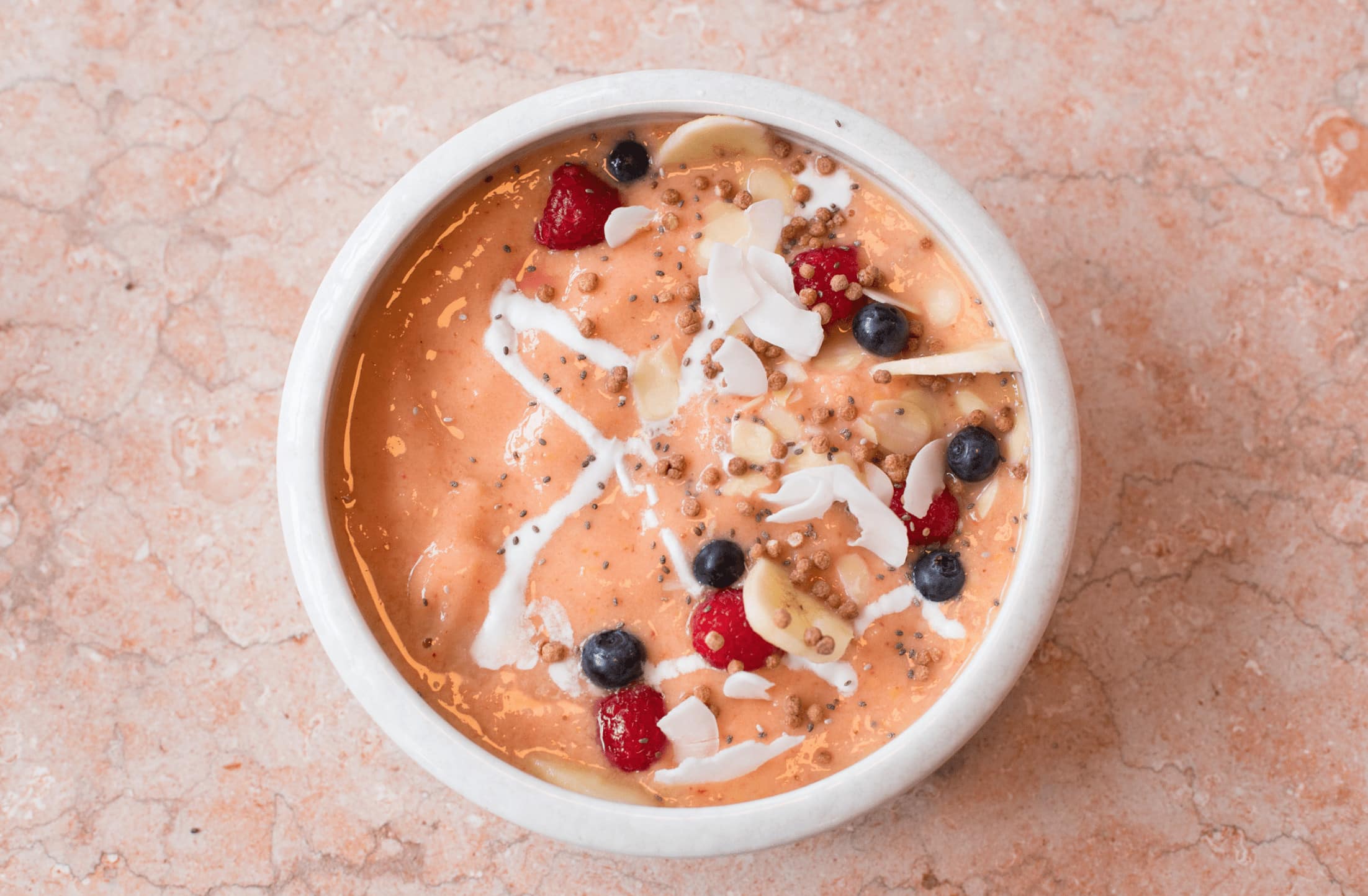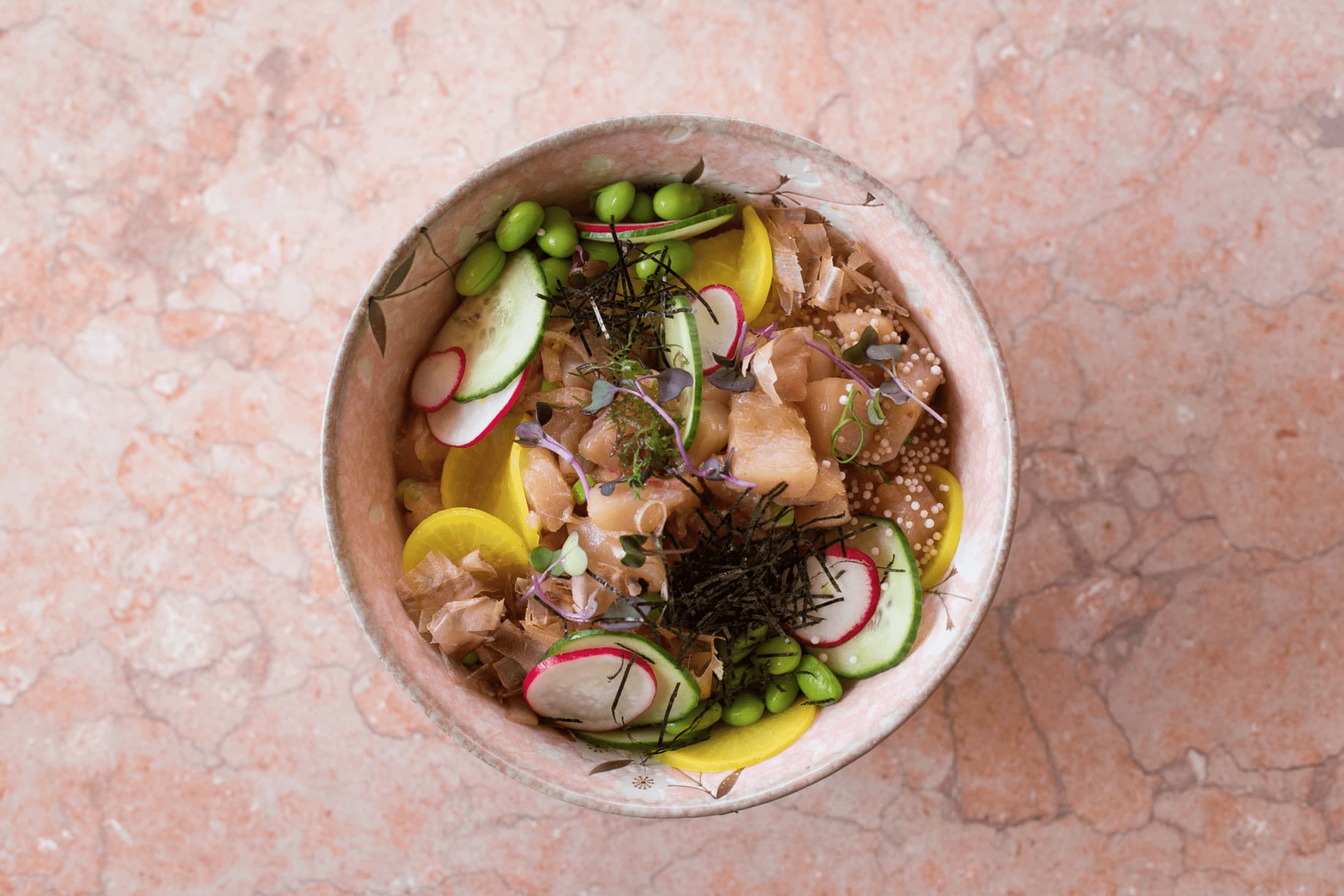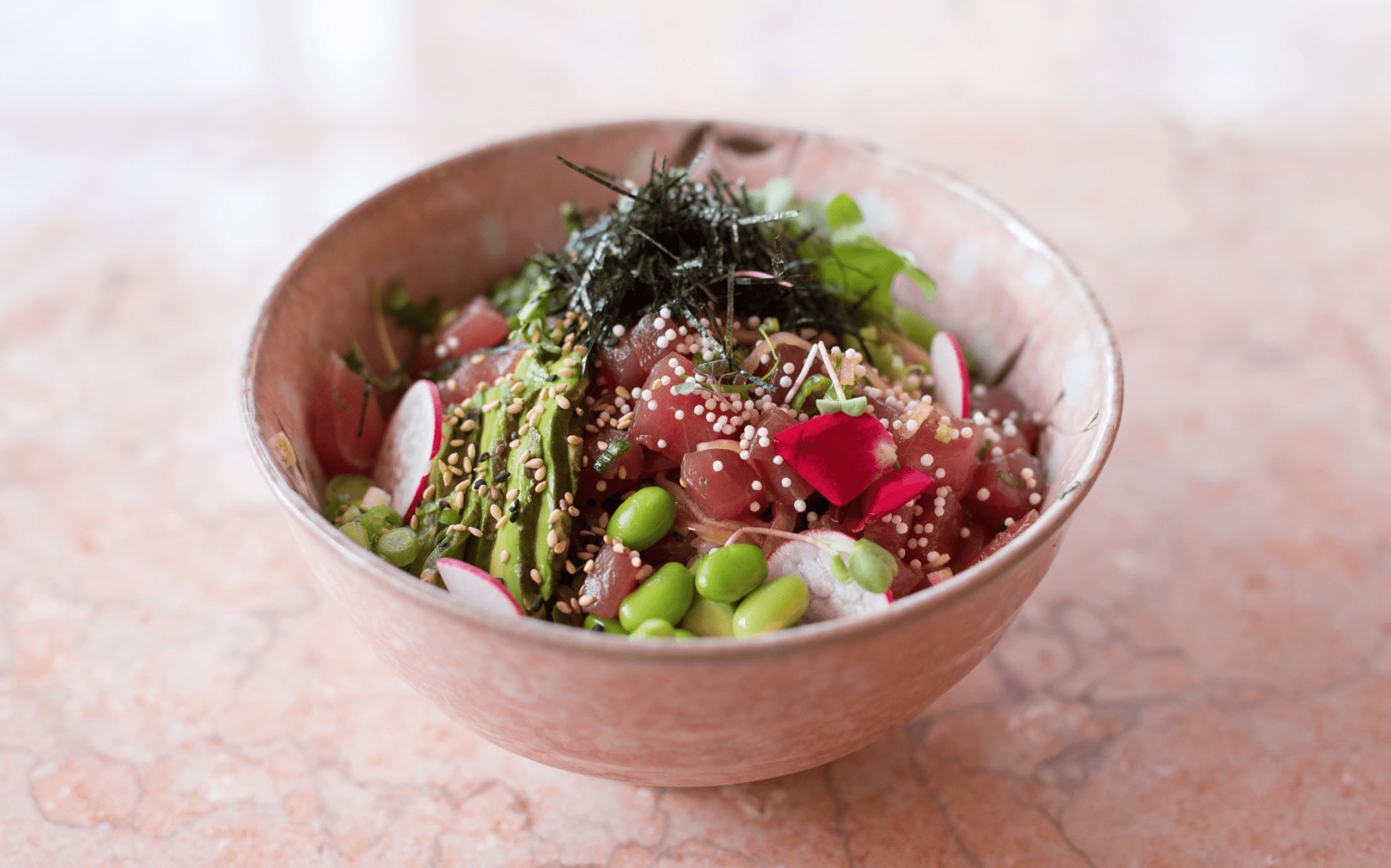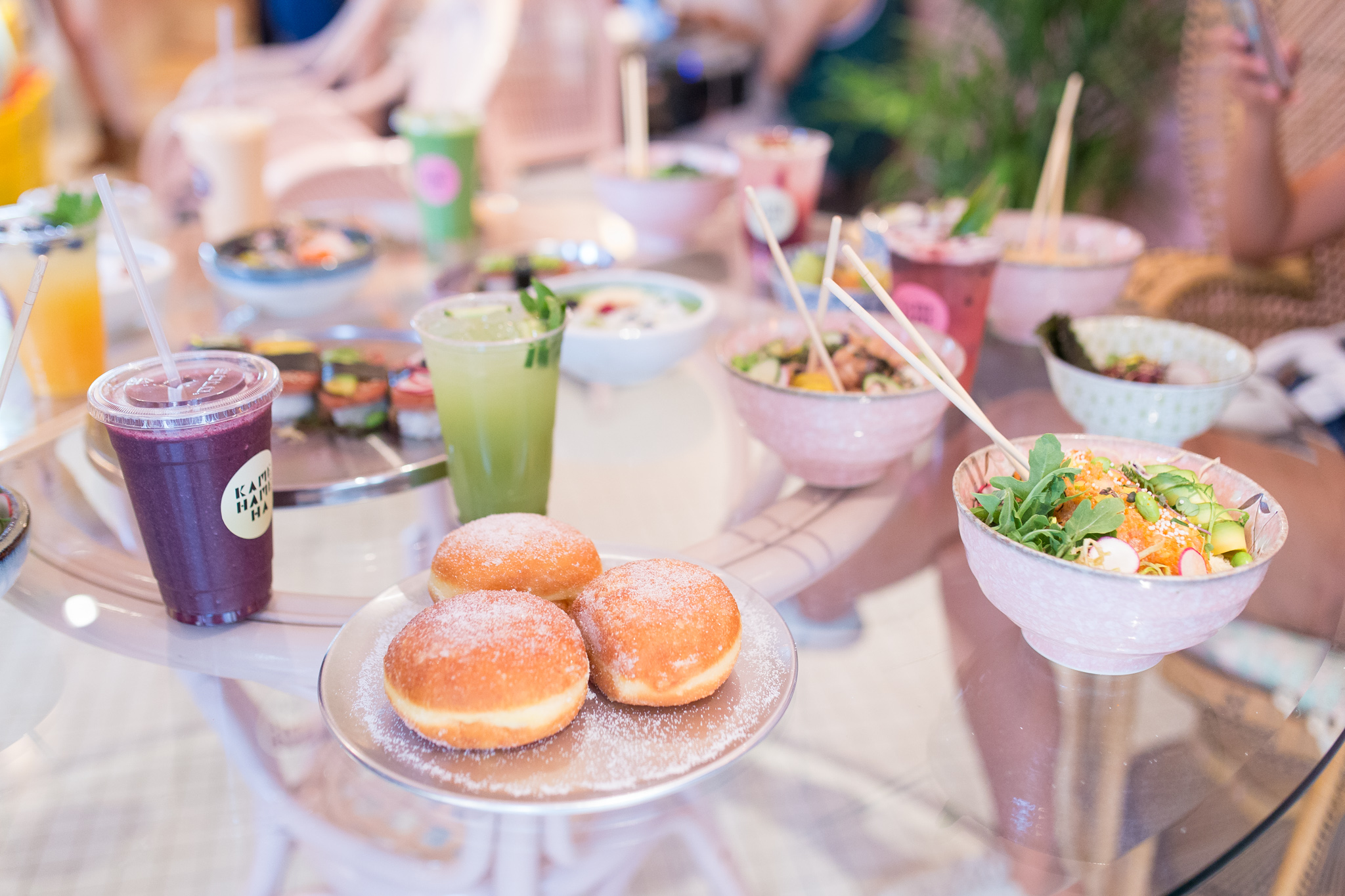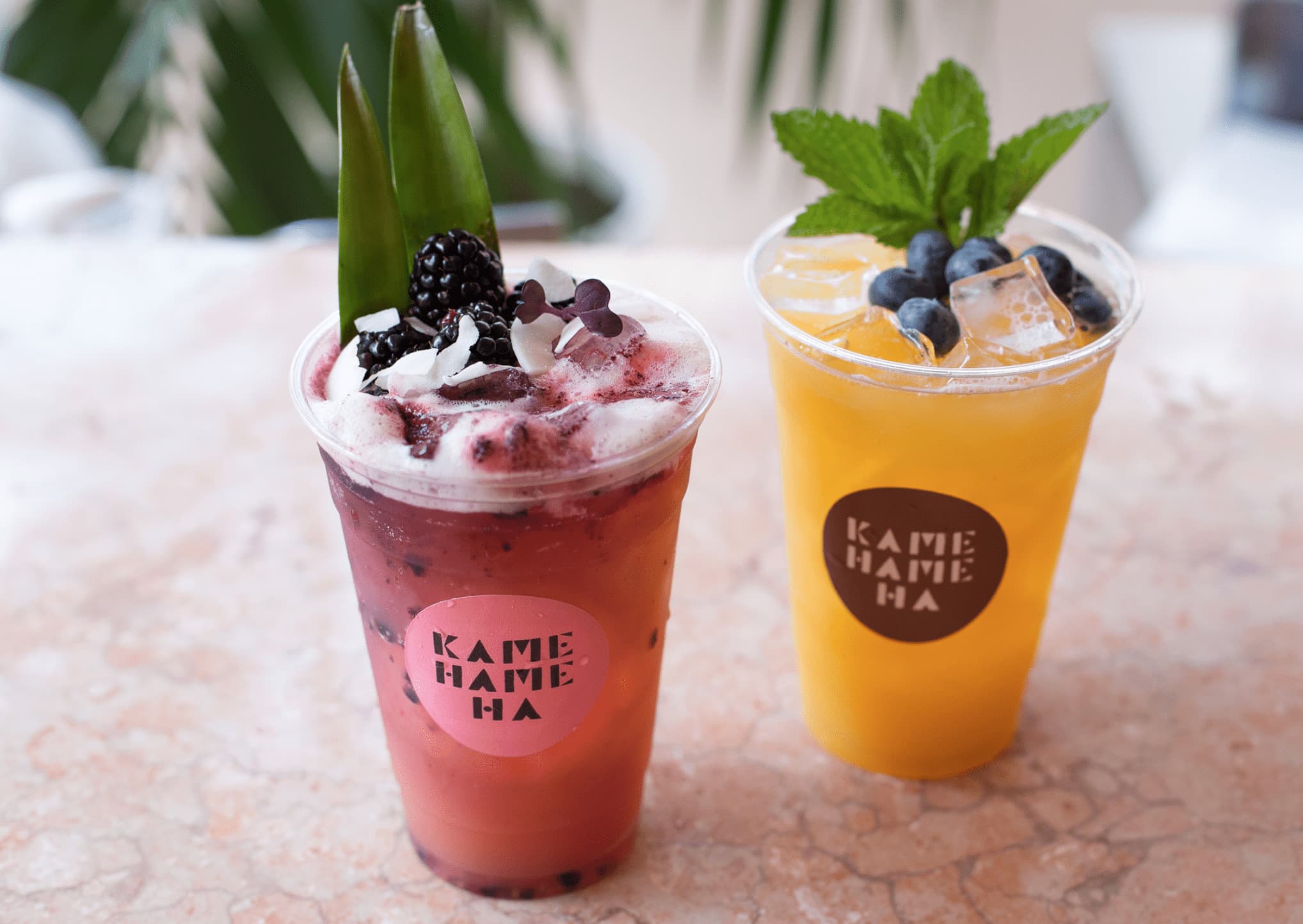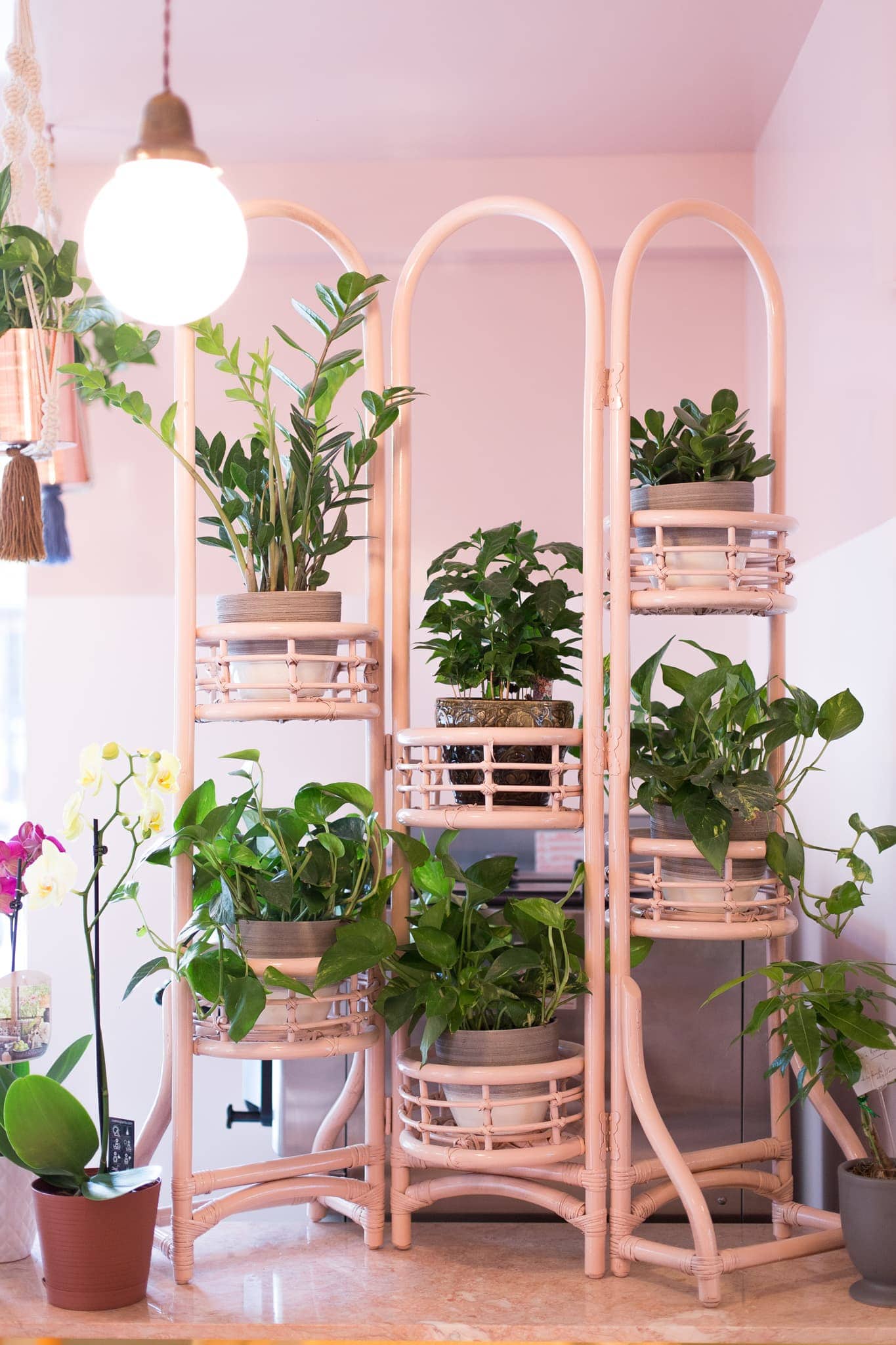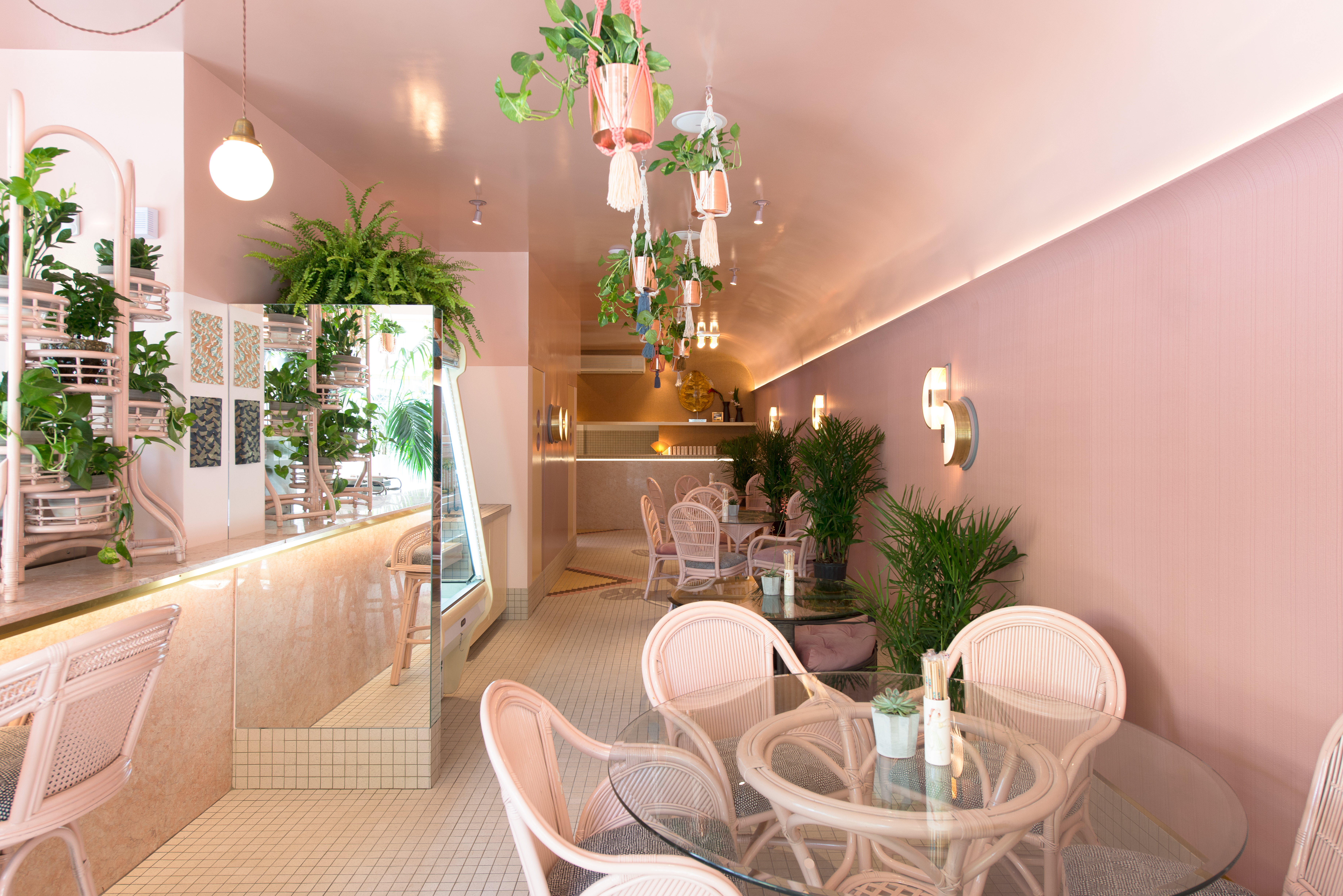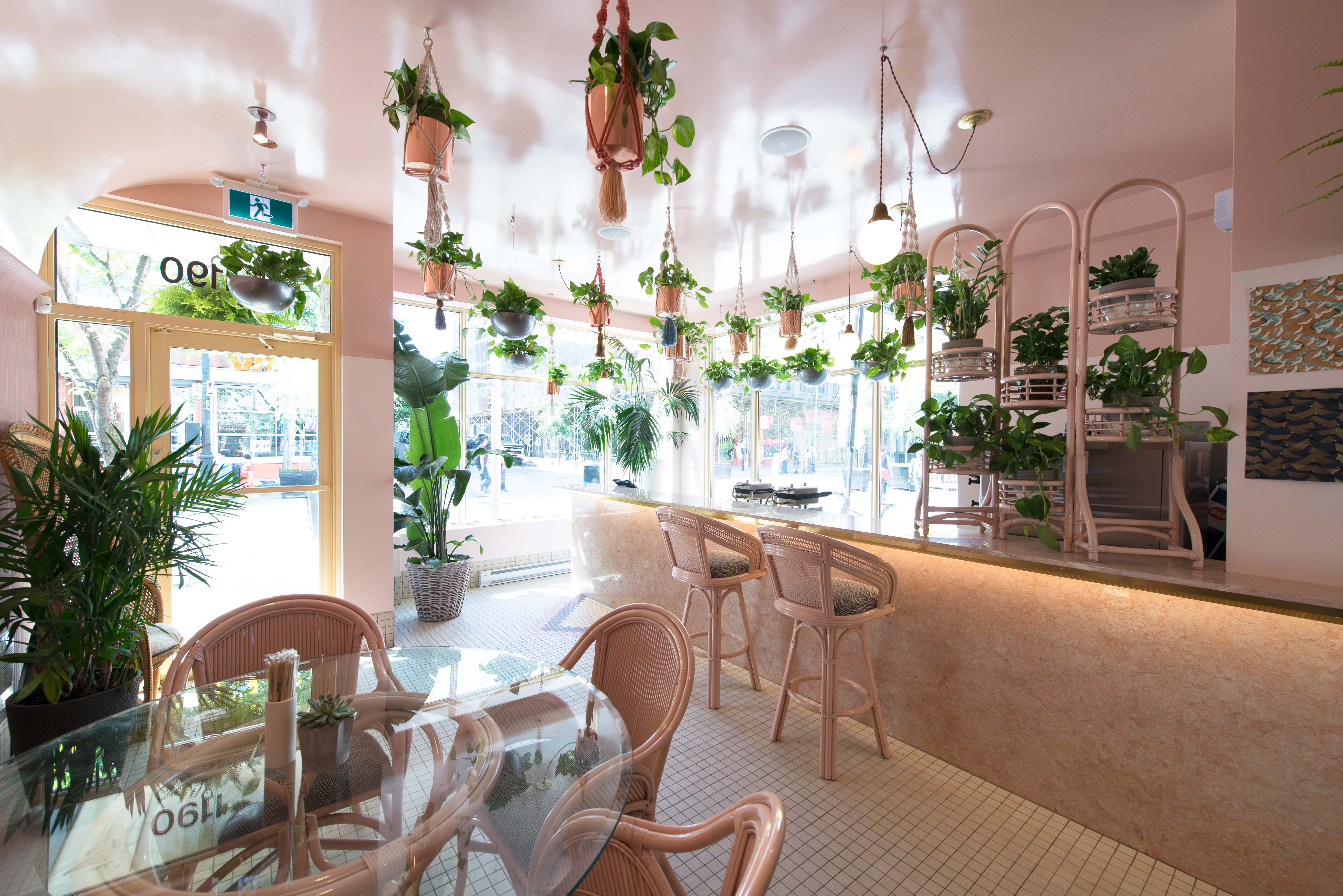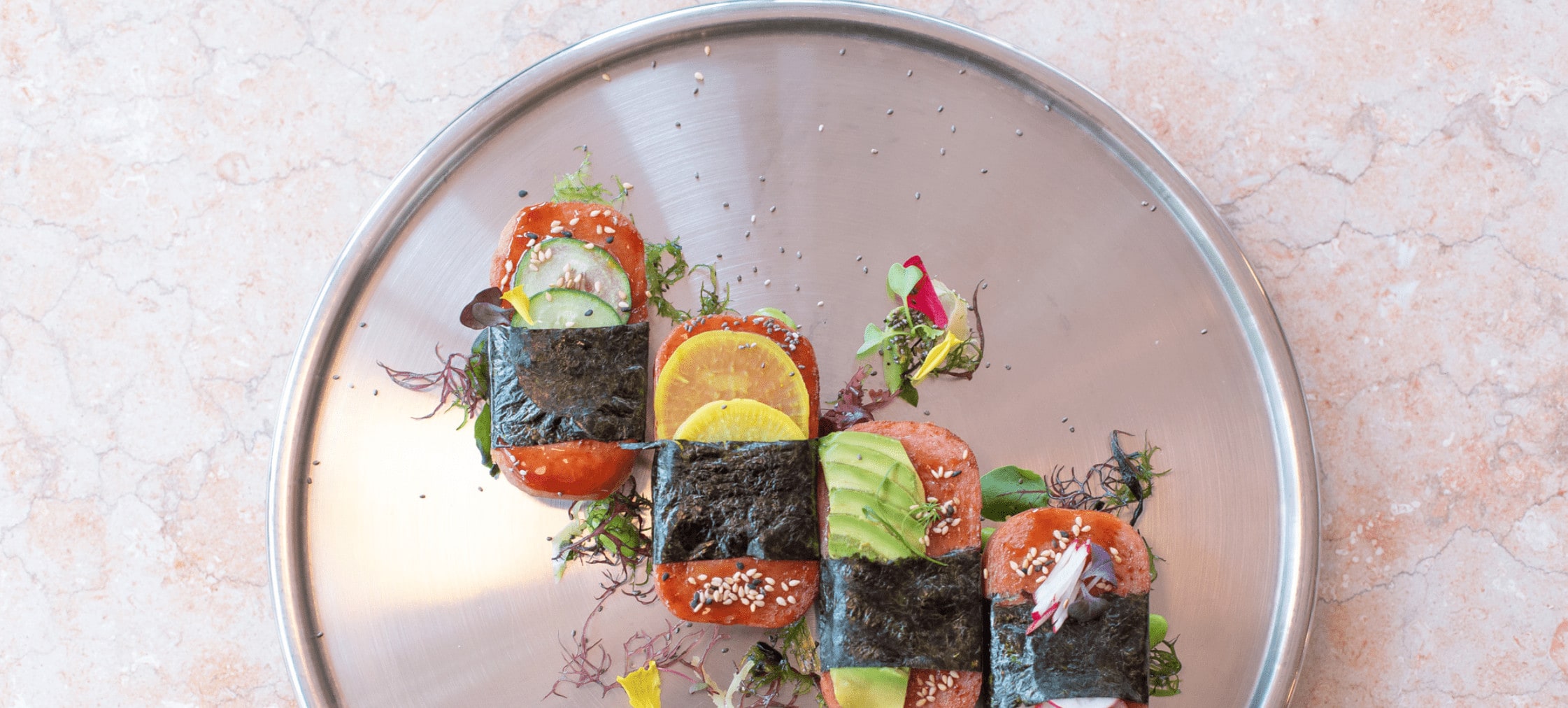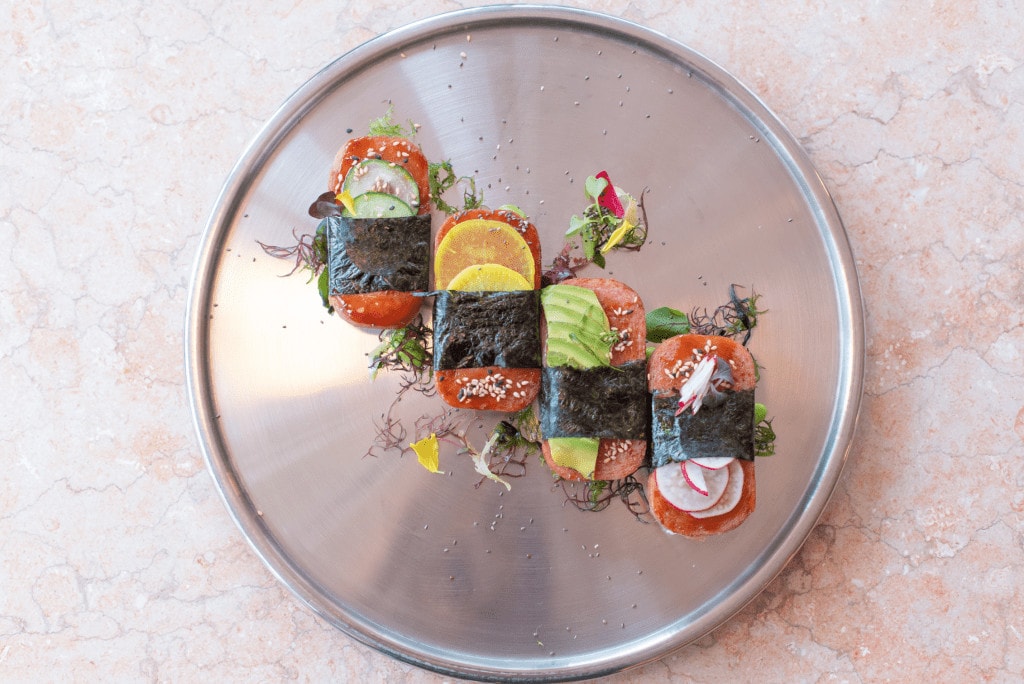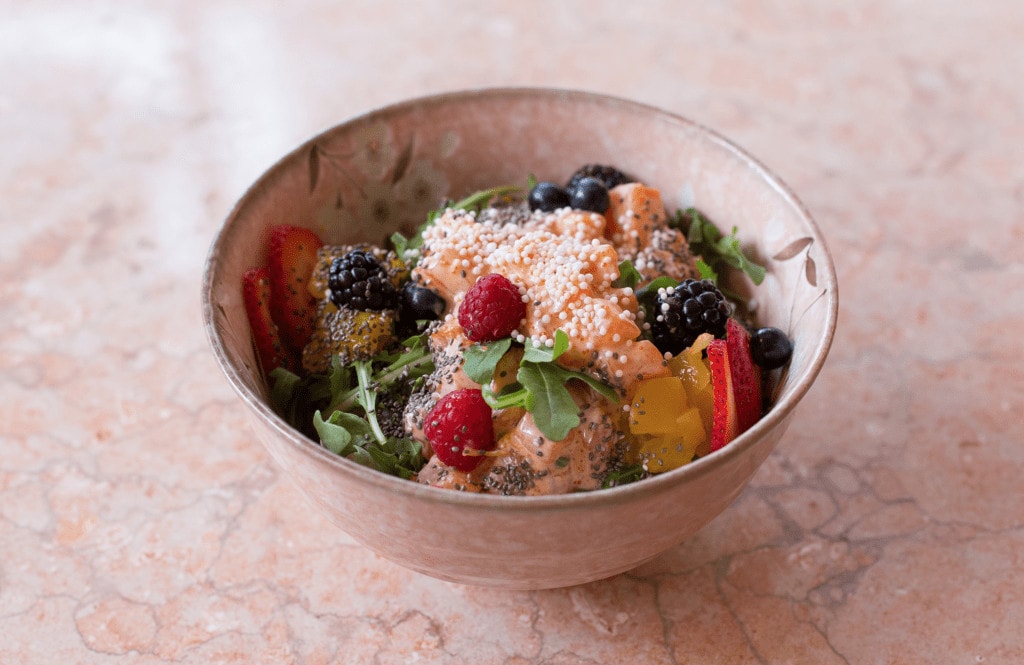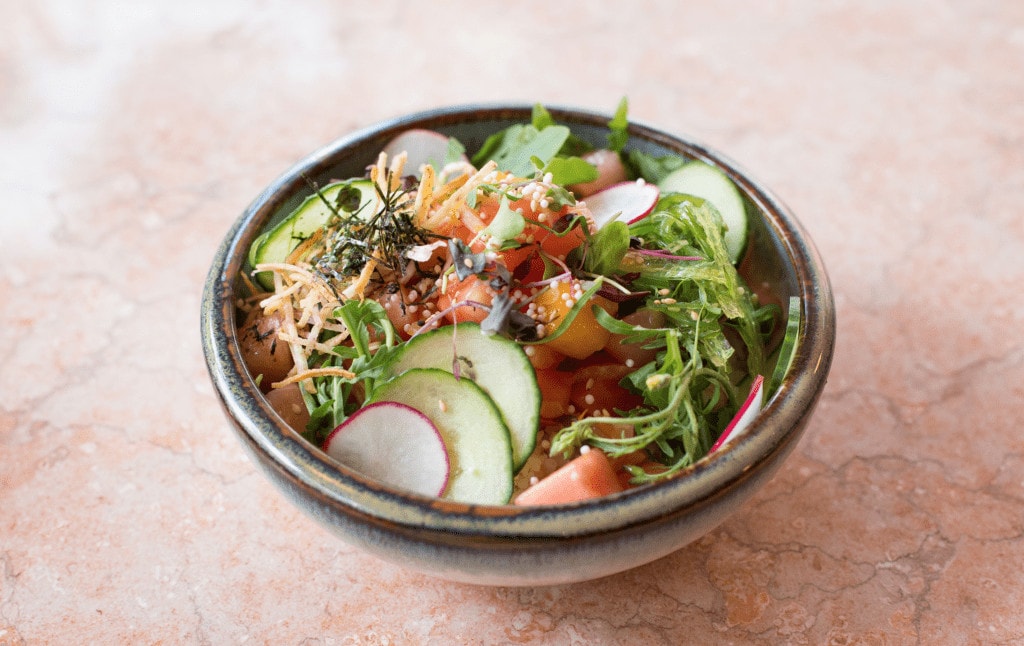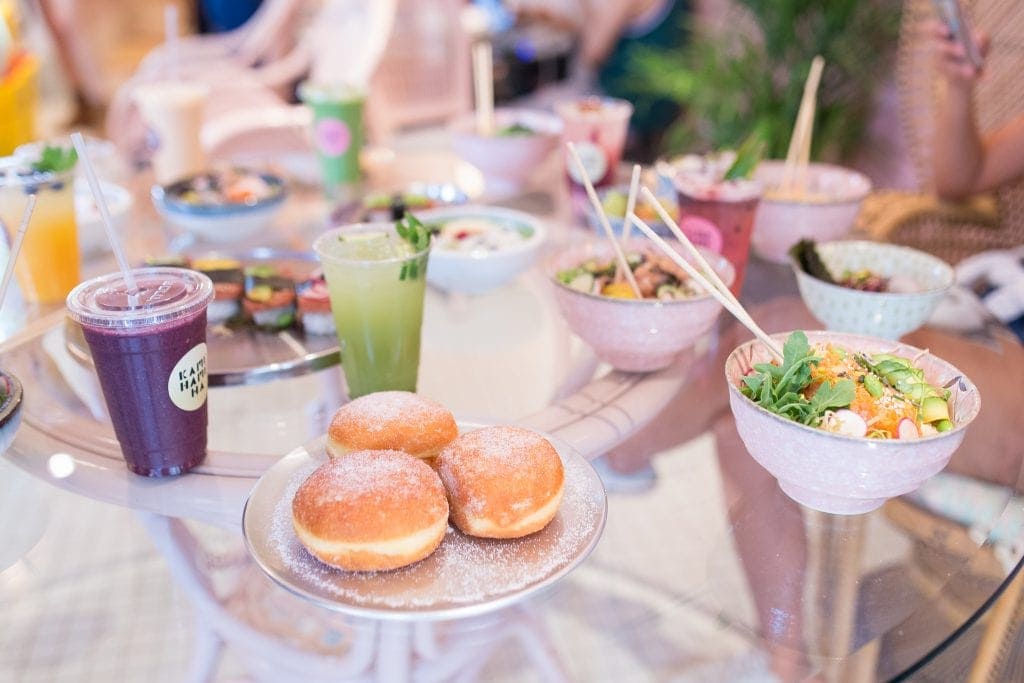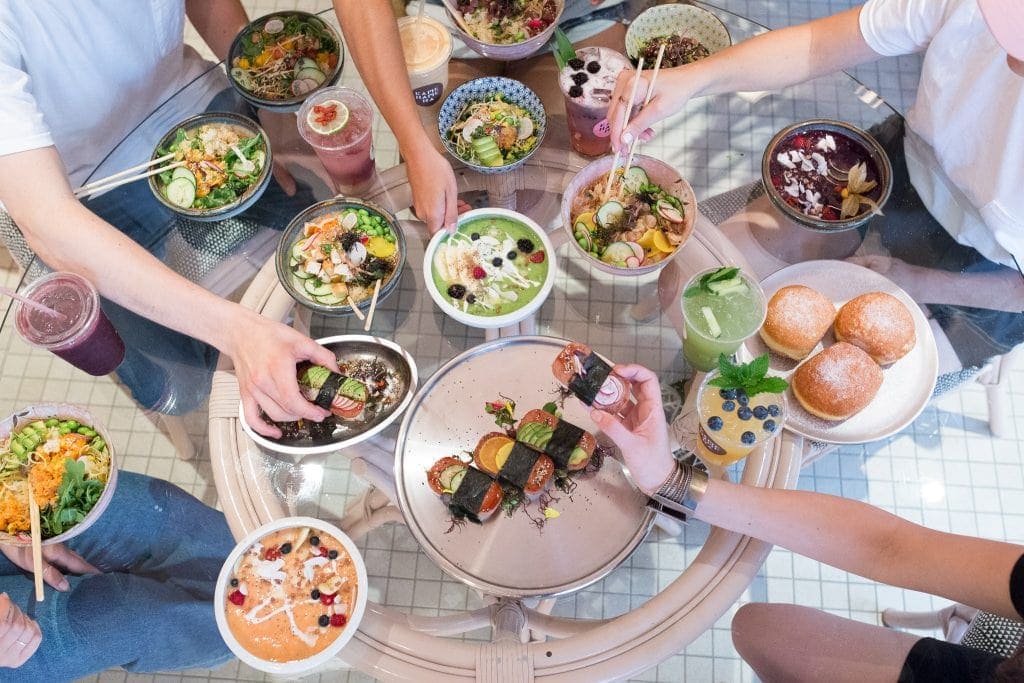 Kamé Snack Bar

$$
Closed temporarily
Kamé Snack-Bar is a Hawaiian restaurant that opened in July 2017 in the Village and makes the most beautiful pokés in Montreal!
This address is from the owners of Red Tiger and Blossom – Dan Pham and Phong Thach – and it's a standout on Ste-Catherine Street! Indeed, the address, with about 30 seats, is really nice. From the outside, you can see the decor, developed by Guillaume Menard of Atelier Mainor (Joverse, Mme Lee, Le Red Tiger). The designer was inspired by the movie "The Grand Budapest Hotel" by Wes Anderson and he was very successful! The design is retro, very pink, and tropical. It's modern and casual at the same time.
Kamehameha is a significant word in Hawaiian culture. The name refers to the Kamehameha Highway – the main highway leading to beautiful surf beaches. It's also a tribute to Kame the Great, the founder and first ruler of the Hawaiian Kingdom. "And for the geeks, it's a nod to Dragon Ball," Dan explains with a laugh.
Why Sainte-Catherine East? "We came across this space next to Red Tiger and felt there was a lack of healthy spaces in the Village. I work out in the area and when it came to eating well, I didn't have many options. So we decided to offer something healthy and cool."
"Two or three years ago, we saw pokés becoming more and more popular, before we got to Montreal. It was funny to me, because I used to eat them 10 years ago when I would visit my family in Hawaii. When we decided to offer pokés, we chose to create a true Hawaiian snack bar with many of their specialties." On the menu, chef Phong Tach (the chef at Red Tiger) developed the recipes. Kamehameha offers light fast food inspired by the surf culture found on the northern island of Oahu.
Kamehameha's pokés come in "poke", "low tide" or "high tide" formats depending on how much rice you want in your bowl. A few of our favourites include the Waikiki, with maguro red tuna, onions, edamame, sesame, wakame, avocado, radish and nori, and the Hanauma bay, with salmon tartare, red and white tuna, avocado, fried leeks, massago, green onions, tempura, radish, and oshinko. It' s also very cool that they have developed vegan and vegetarian options like the watermelon poké! Kamehameha also offers four smoothie bowl options for a quick breakfast, served in either a bowl or smoothie format. As for snacks, the address offers five nice Spam musubi (pre-cooked meat on rice) for the amateurs. For dessert, the house offers four Malasadas (Hawaiian donuts) and the Taiyaki – a waffle-shaped ice cream cone with homemade Hawaiian ice cream (strawberry and vanilla at the moment, but the flavours will change, the next one will be coconut and pineapple sorbet). There will also be a poké of the month – the next one will be lobster – but the rest of the menu will remain pretty much the same.
Note that Kamehameha does not serve alcohol! "We wanted a healthy formula, a quick take-out counter." The house does, however, offer kombucha, waters, juices and smoothies.
"I'm very proud of our recipes, I think we offer very good pokés to customers. We really worked on each flavour, everything is tasty. The decor and design are also great; the atmosphere offers a cool, relaxed vibe while still being chic." We also love the decor at Kamé Snack-Bar, in addition to their beautiful pokés to eat on the spot or to take-out.
Happy discovery!
Written by Sophie Monkman
Photography by Erik Frenette