Brunches for take-out and delivery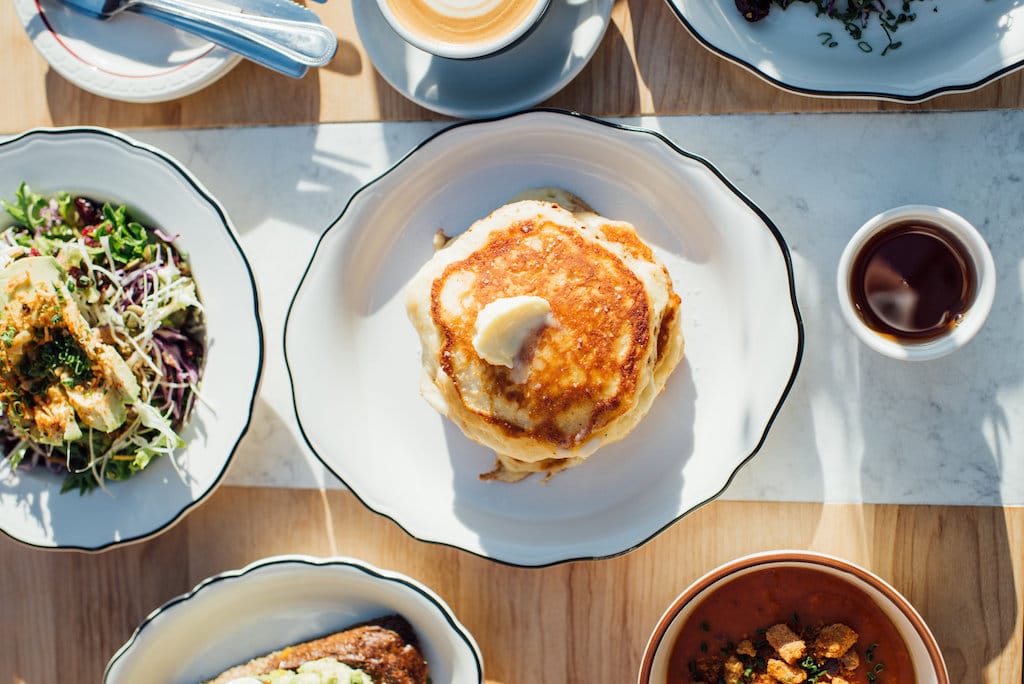 For some, weekend brunch is a sacred ritual. After a long week of waking up too early and working until too late, Saturday or Sunday morning brunch is a perfect opportunity to recover from the previous day's excesses or to ease into the day in a stress-free way until mid-afternoon.
Despite the pandemic, many valiant restaurateurs are aware of the importance of brunch in their customers' routine. That's why some of them have decided to offer a delicious brunch menu for take-out or delivery.
Pancakes, crepes, breakfast sandwiches, eggs Benedict, and more. All appetites will be answered.
And so, here's our list of the best brunches for take-out or delivery. Delicious offerings to enjoy in the comfort of your own home while waiting for the dining rooms to reopen.
Have a great weekend!
See on map
3001 Rue Notre-Dame Ouest Montréal H4C 1N9
2471 Rue Notre-Dame Ouest Montréal H3J 1N6
5201 Boulevard Saint-Laurent Montréal H2T 1S4
2009 Avenue de la Salle Montréal H1V 2K6
4126 Rue Sainte-Catherine Westmount H3Z 1P4
1964 Rue Notre-Dame Ouest Montréal H3J 1M8
485 Boulevard des Laurentides Piedmont J0R 1K0
4621 Rue Notre-Dame Ouest Montréal H4C 1S5
1995 Rue Masson Montréal H2H 1A5
767 Rue Villeray Montréal H2R 1J2
4167 Rue Saint-Denis Montréal H2W 2M7
1499 Avenue Laurier Est Montréal H2J 1H8