Isle de Garde: Excellent Microbrewery in Montreal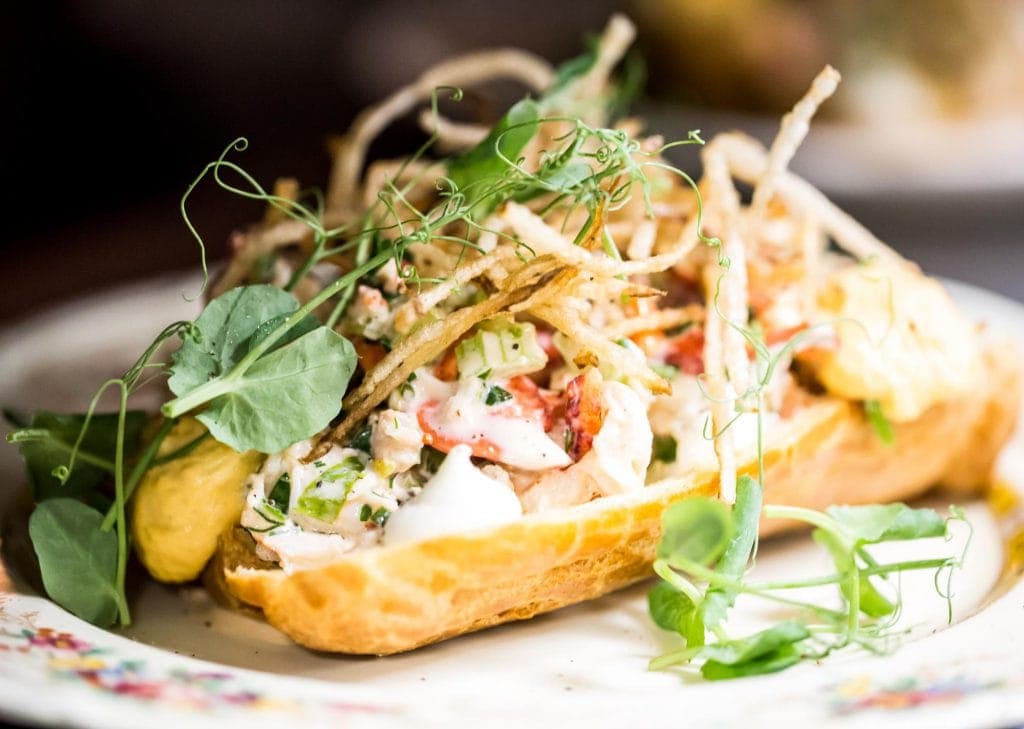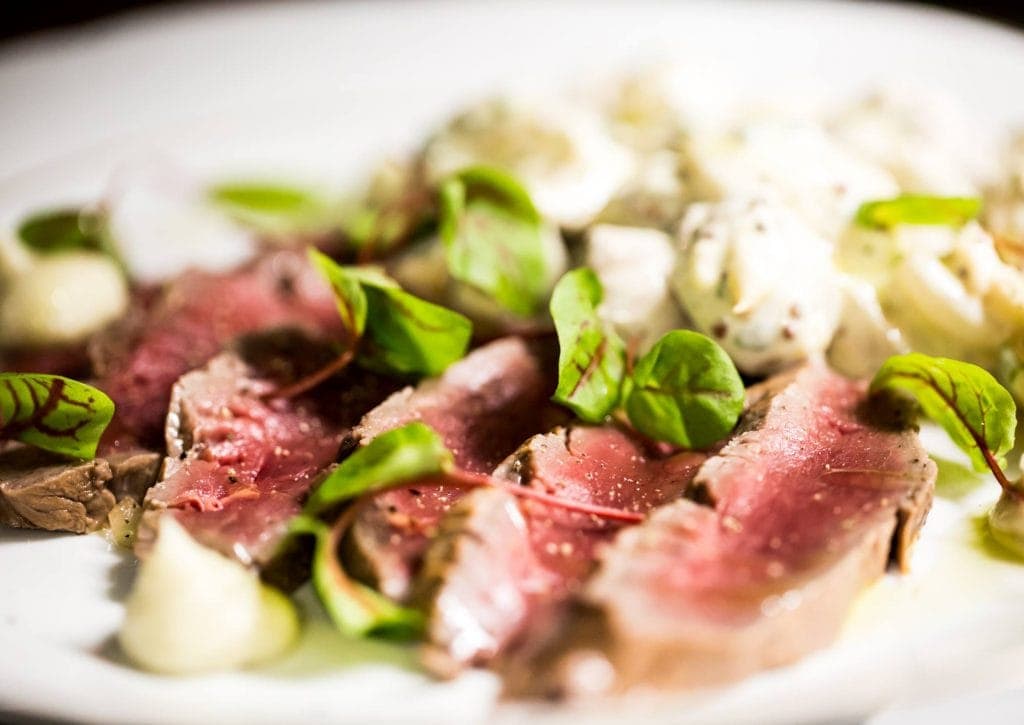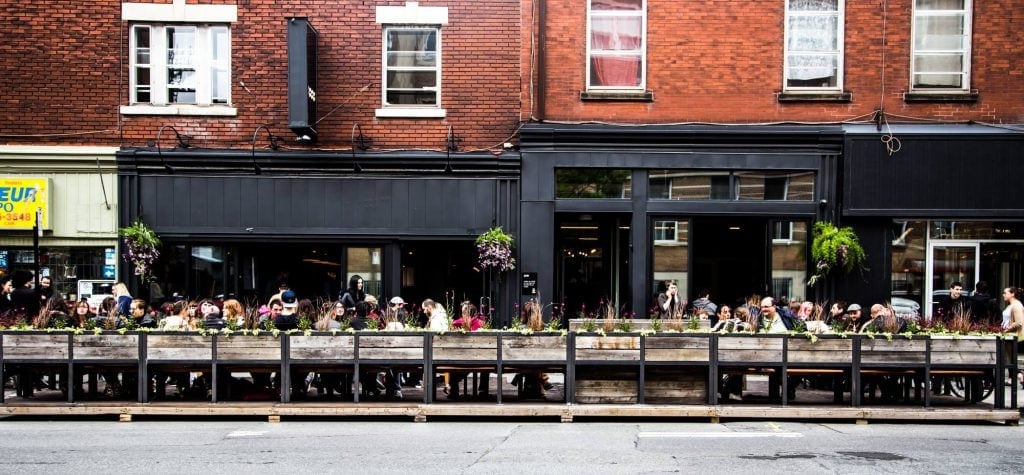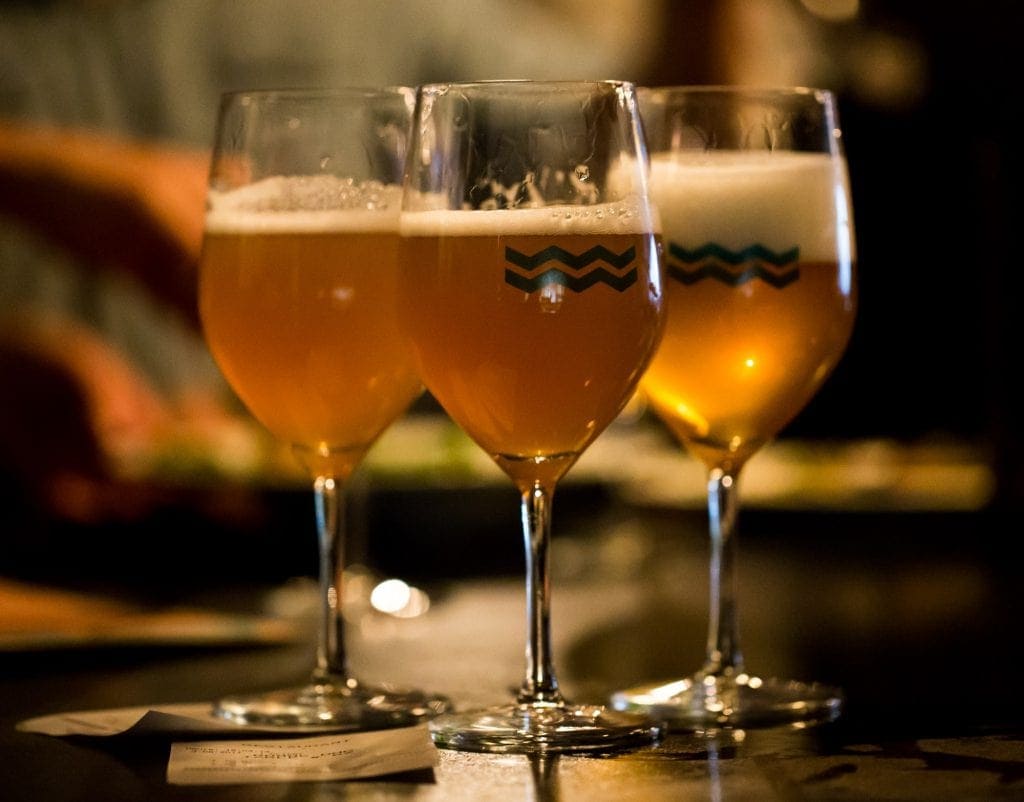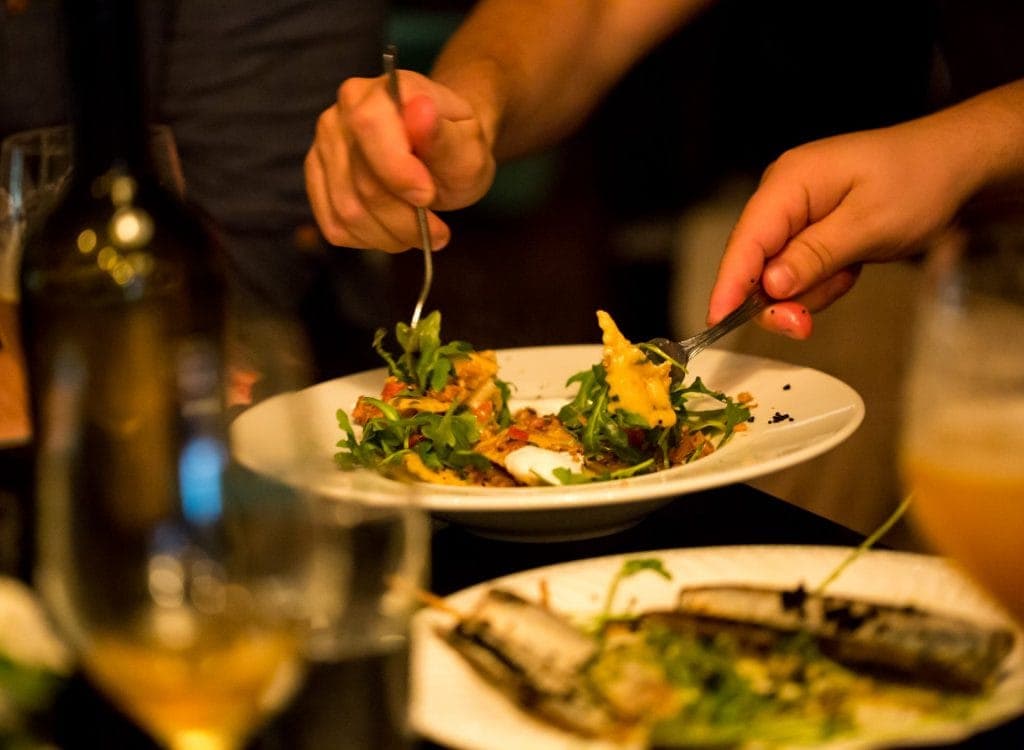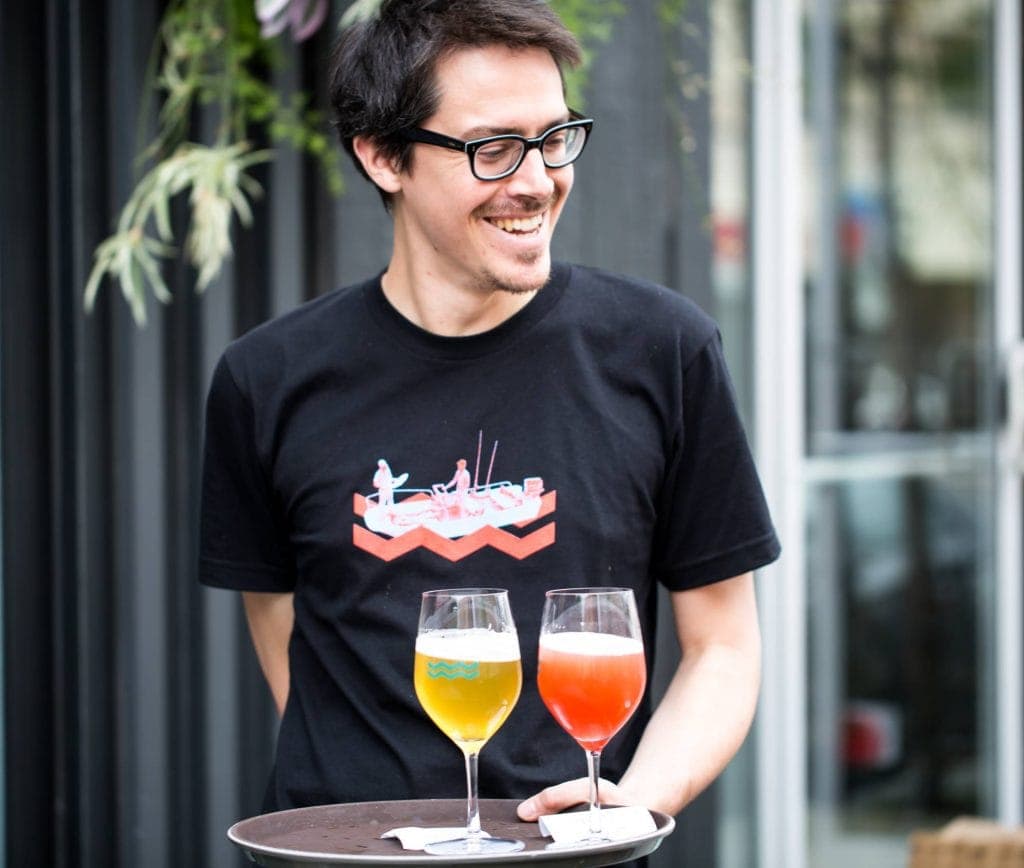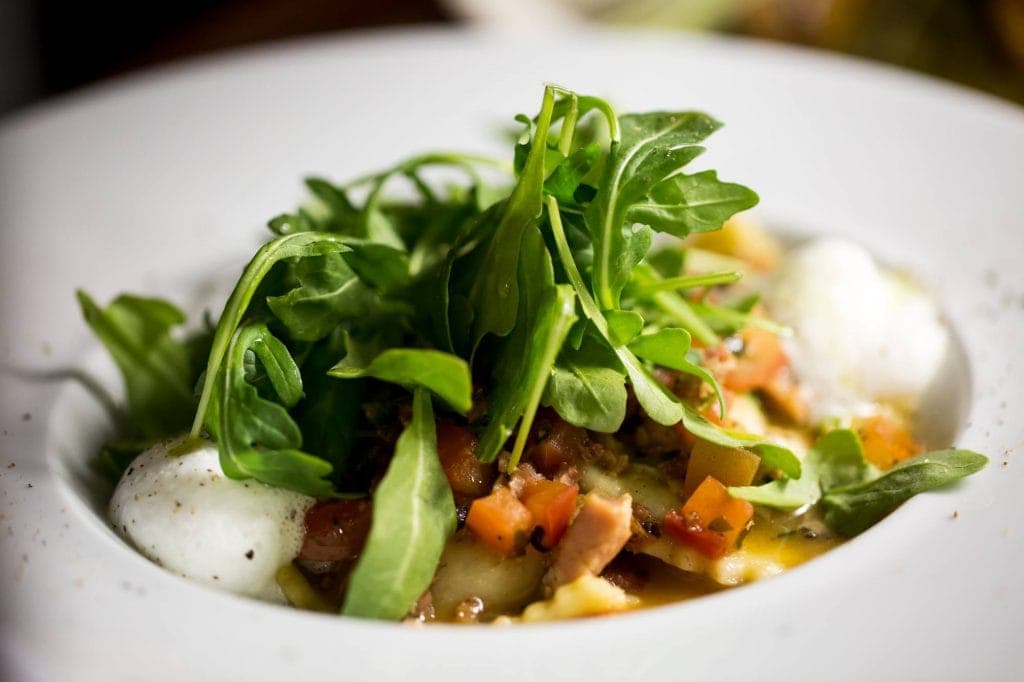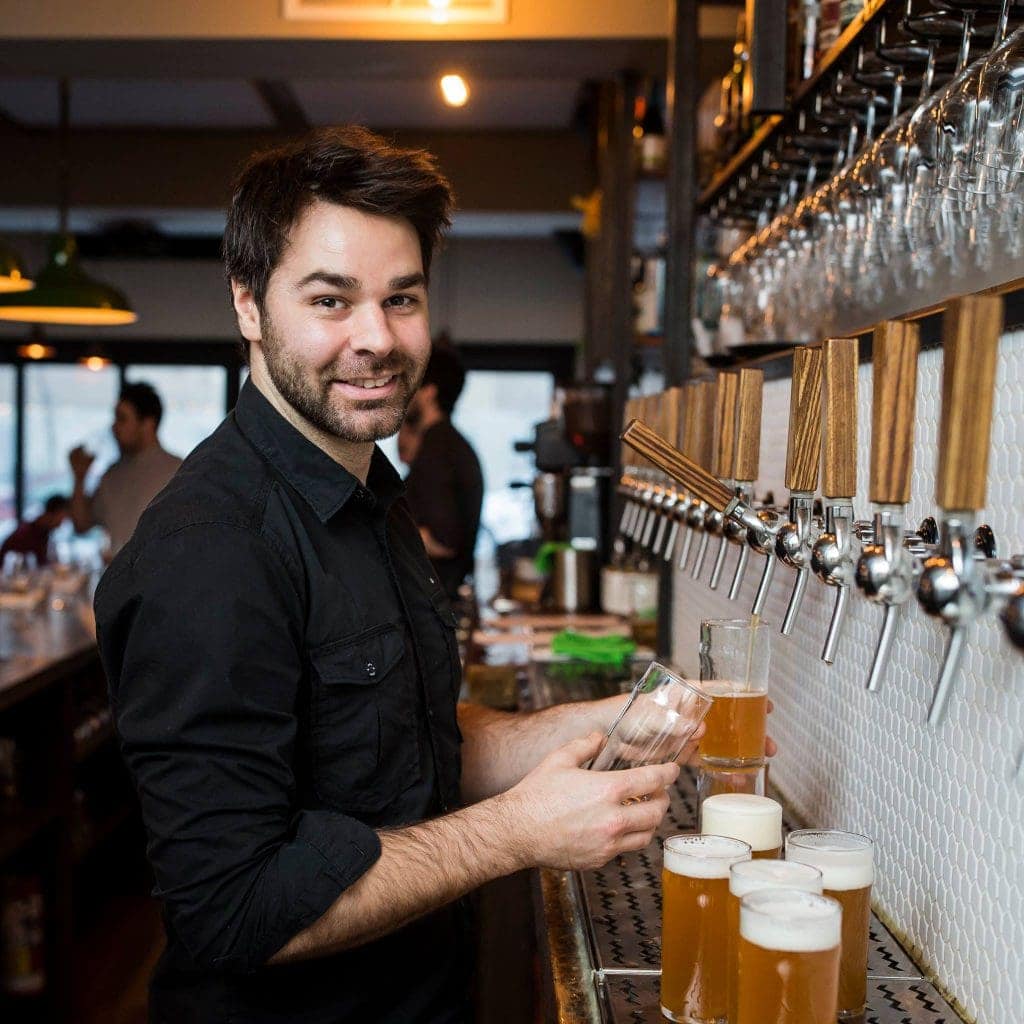 Isle de Garde is a superb artisanal brewery in the Petite Patrie neighborhood where you want to go for a really good beer, and to savour some good food in what are unpretentious surroundings.
The Isle de Garde microbrewery turned on their beer taps in September 2014, the dream of its six owners Michael Ruel, Marc-Aurèle Lussier, Olivier Chest Dupras, Chantale Royale, Matthieu Gauthier and Tristan Coutu.  Their objective is to make traditional craft beer, brewed in-house, to be enjoyed in their pleasant & casual surroundings. The owners chose Rosemont-Petite-Patrie because of for their love of the area and because they felt that Isle de Garde would bring a new dimension to the 'hood.
Isle de Garde is allowed to boast about their impressive premises that can seat 150 and accommodate up to 200 during a busy evening or event. The decor has been done by the owners themselves and offers a casual yet lively atmosphere that welcomes everyone coming through the front door of Isle de Garde. There is nothing outlandish about the interior, it has great sturdy and practical furniture with a large bar that has a long line of beer taps on the wall behind. These 24 taps serve the beers being brewed in rotation and in the summer, you can enjoy them outside on Isle de Garde's beautiful terrace, one of Montreal's best. The colour scheme is quite muted which makes the green hanging lamps over the bar pop out as do the lights that show off all the liquor bottles on the shelves behind the bar.
Moving from beer to food, co-owner Marc-Aurèle is behind the recipes that feature comforting classics and are ideal for sharing. On the menu are dishes such as salami and cheese plates, but also decadent burgers tartare, grilled octopus, and a deep fried donut of zucchini & bocconcini. Every month the menu selections vary.
Although the food at Isle de Garde is very good, the beer is really the main attraction and star of the show, and this is why Isle de Garde is one of our favourite microbreweries.  The success of any beer depends on the head brewer and Isle de Garde has Olivier Chest Dupras who assumes this role. These 24 beers are constantly changing, bringing new tastes to discover. The beer at Isle de Garde is always fresh and really good but it doesn't stop here because there are other drinks to try, like cider, kombucha, beer from other Quebec microbreweries, a fine selection of whisky and wines from private imports, and other liquor selections. There really is something for everyone's taste!
« We're proud to be offering Isle de Garde to the neighbourhood of La Petite-Patrie, and our customers come here because they feel comfortable. » We like the great beers and unique atmosphere at Isle de Garde. The owners have the know-how to do this well and have succeeded in opening a friendly locale where good food and good drink can be enjoyed by all who pass by.
Written by Élise Tastet
Photography by Alison Slattery




Isle de Garde

$$
Monday: 4:00 PM – 2:00 AM
Tuesday: 12:00 PM – 2:00 AM
Wednesday: 12:00 PM – 2:00 AM
Thursday: 12:00 PM – 2:00 AM
Friday: 12:00 PM – 2:00 AM
Saturday: 12:00 PM – 2:00 AM
Sunday: 12:00 PM – 2:00 AM


Owner(s) Michael Ruel, Marc-Aurèle Lussier, Olivier Chest Dupras, Chantale Royale, Matthieu Gauthier, Tristan Coutu
Chef(s) Marc-Aurèle Lussier
Opened 2014-09-01

Accepts mastercard, visa, cash, debit
150 Seats
Accepts groups