The Best Haitian Addresses in Montreal: Our suggestions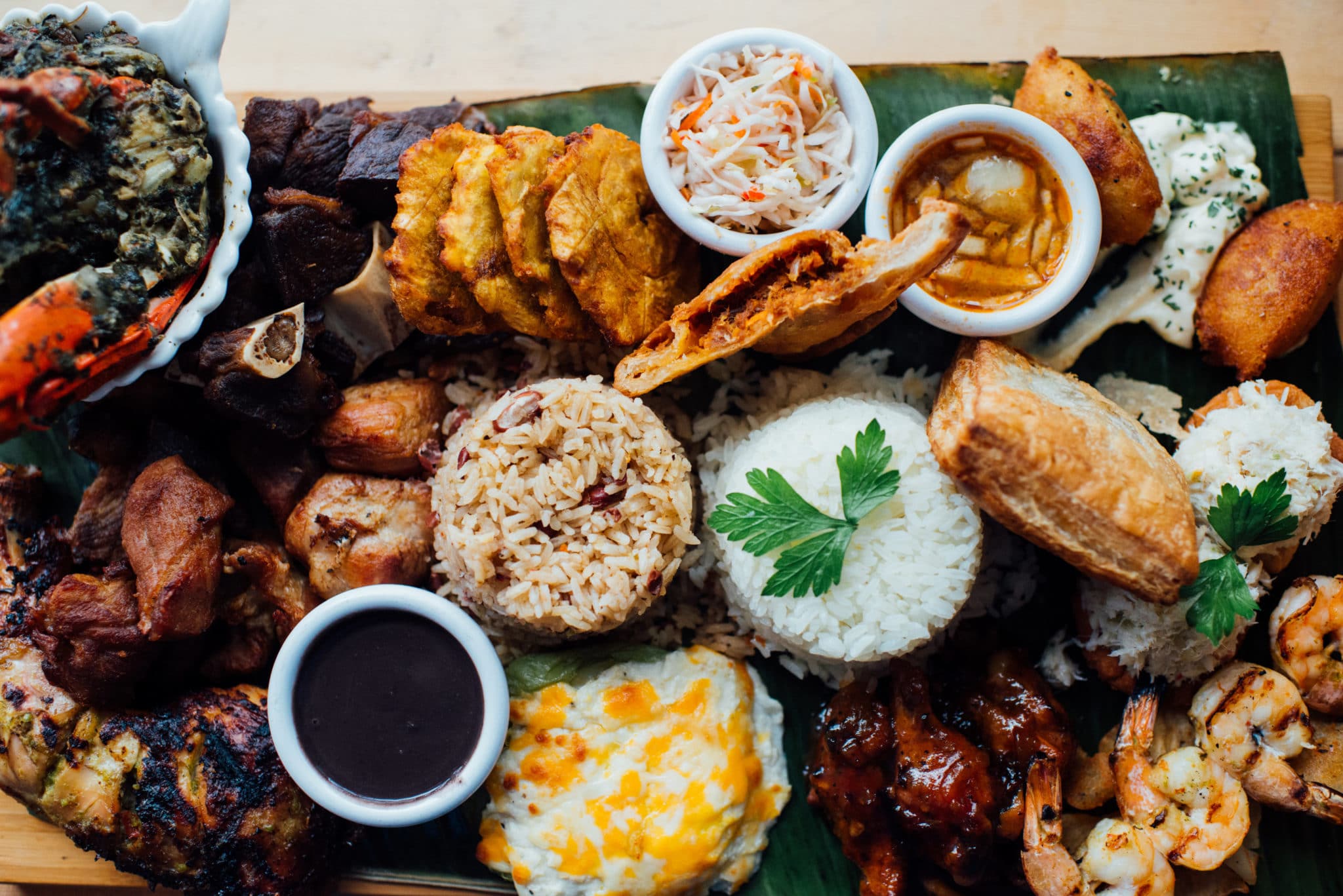 One of the most beautiful facets of Montreal is its cultural diversity. This diversity is reflected in the city's culinary scene and allows you to taste a vast and varied range of products and flavours. Among the many types of cuisine found in Montreal, Haitian cuisine is one that we love!
Haitian immigration to the city began almost 100 years ago. In fact, the Centre d'histoire de Montréal has recorded that, as early as 1930, many young Haitians were studying in Montreal! It was not until the mid-1940s and again in 1970 that waves of immigration took place in Quebec, mainly because of the political, economic and geological context in Haiti.
Today, the Haitian community and its dynamic culture are actively involved in building Montreal's excellent gastronomic reputation. Tastet presents you with several suggestions of places to savour the best of this excellent Caribbean cuisine!
For further suggestions, you will find on the Tastet website a directory composed of a multitude of addresses that invite you to travel and will satisfy all your gourmet desires! In the Best Of section, you will find lists to guide you through several types of cuisine, such as the best Thai addresses in Montreal, the excellent restaurants where you can enjoy the flavours of French cuisine or the best Quebecois restaurants in town.
Here is our list of the best Haitian restaurants in Montreal, to help you discover (or rediscover) this excellent cuisine. Note also that a list of excellent Caribbean restaurants is also available on our site.
Bon appétit!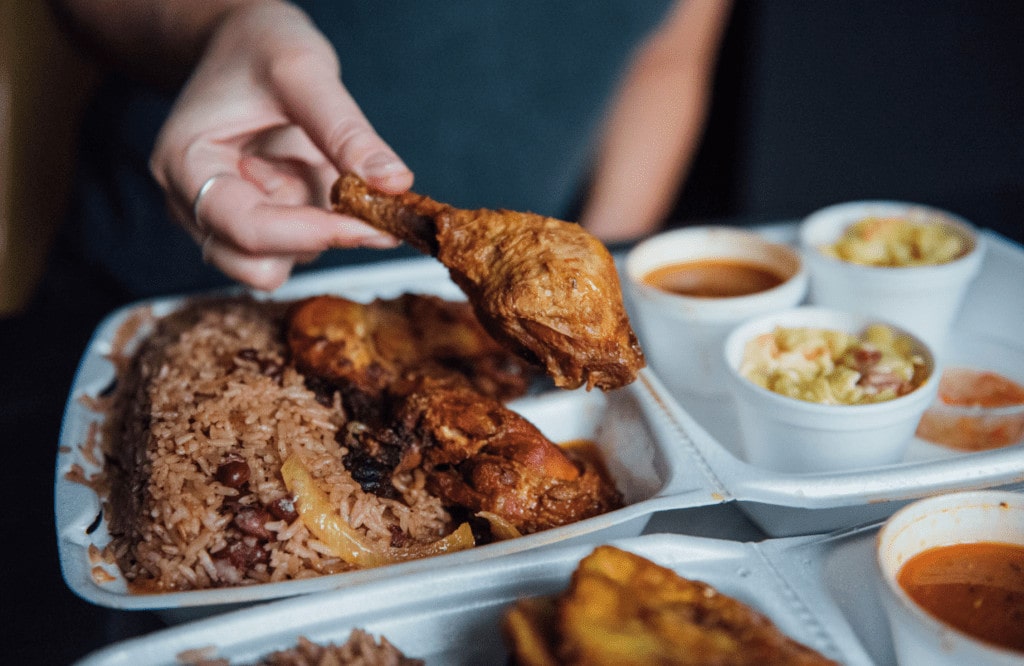 Marché Méli Mélo initially opened its doors on Jarry Street as a small grocery store in 1984. After having been a great success with the residents of the neighbourhood, the address opened its restaurant counter a few years later. Since then, one can savour delicious Haitian dishes, to eat in or take-out. These dishes reflect the cultural diversity of the neighbourhood. We like this simple address with generous, delicious and affordable dishes. Photo Alison Slattery
640 Rue Jarry Est
Montréal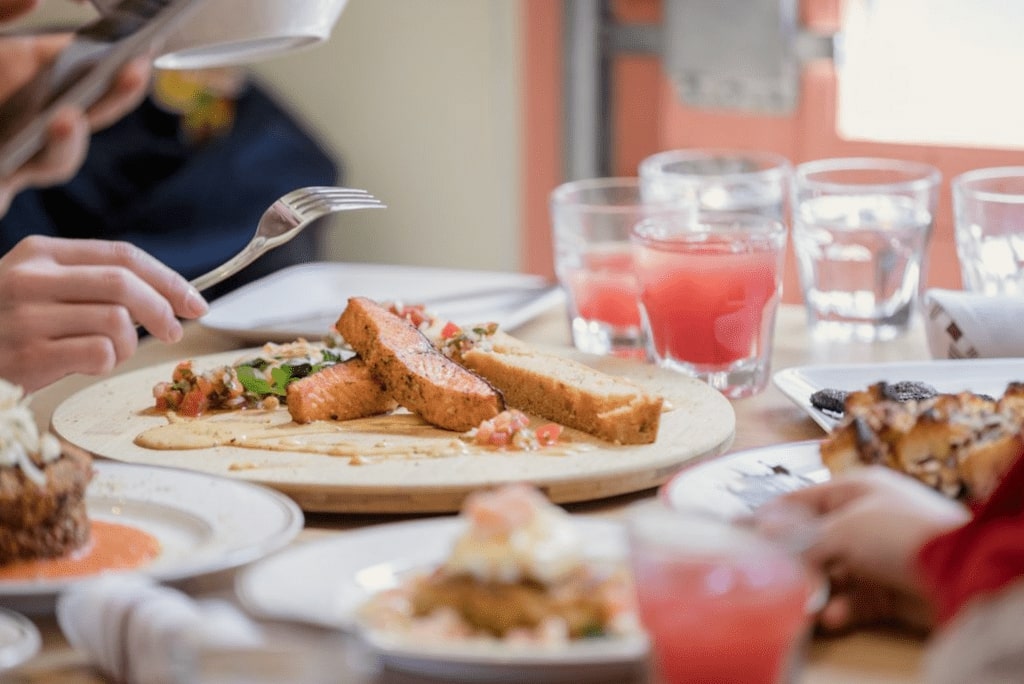 The menu at Le Palme – short for palm tree – is like a journey through the West Indies thanks to its flavours or, as in the chef's words, a representation of the countries where palm trees grow. The destination lends itself perfectly to summer and one comes here to savour delicious accras, jerk chicken, tasso de cabri – a traditional West Indian dish interpreted by the chef – griot salad and many others in a place that is both refined and very welcoming. Photo Resto Palme
1487 Rue Sainte-Catherine Est
Montréal
Steve-Anna
Steve-Anna is a very popular Haitian "casse-croûte" located in Saint-Michel. With its counter formula, the house offers a variety of dishes rich in tropical flavours and typically Haitian. One comes here for a delicious and quick lunch, as well as to taste their very good griot.
3302 Rue Bélanger
Montréal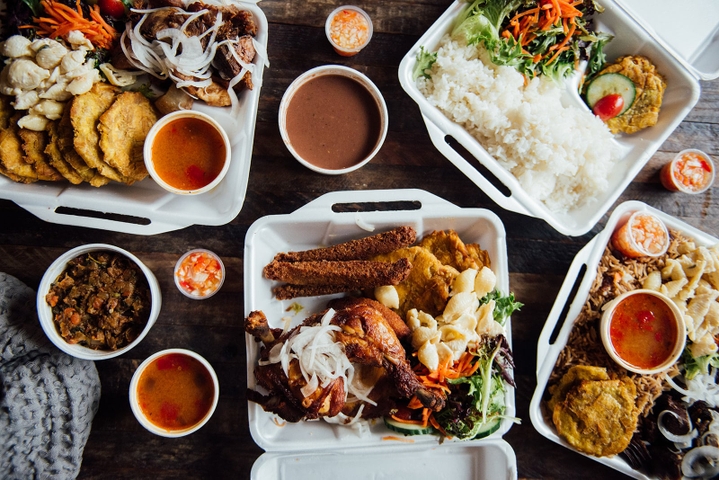 Sissi et Paul is a very popular casse-croûte located on Jean-Talon Street east. In a cozy little dining room, the house offers a variety of delicious Haitian dishes. Griot, macaroni salad, accras and much more await you here! Photo Craeonworkshop
2517 Rue Jean-Talon Est
Montréal
Fourchette antillaise
A great restaurant located on Salaberry Street, the Fourchette Antillaise offers a fine Haitian cuisine experience. Cabri in sauce, creole shrimps and beef tassot are on the menu. The house is wheelchair accessible and welcomes children and large groups. A must try! Photo Antillean Fork
5968 Rue de Salaberry
Montréal
Sous Le Palmier
Whether to savour on the spot or to take-out, Sous le Palmier offers delicious and typically Haitian dishes. Tasty griots, fritays, sweet plantains, and beef or cabrit tassots are available in this friendly and simple restaurant. Photo Elizabeth Clermont
2046 Rue Lapierre
Montréal
Shandmas
Located in the borough of Sainte-Marie, Shandmas offers succulent Haitian cuisine. Whether you want to eat in or take-out, this neighbourhood establishment serves good classic dishes with generous portions, in a very nice decor. Photo Shandmas
2727 Rue Ontario Est
Montréal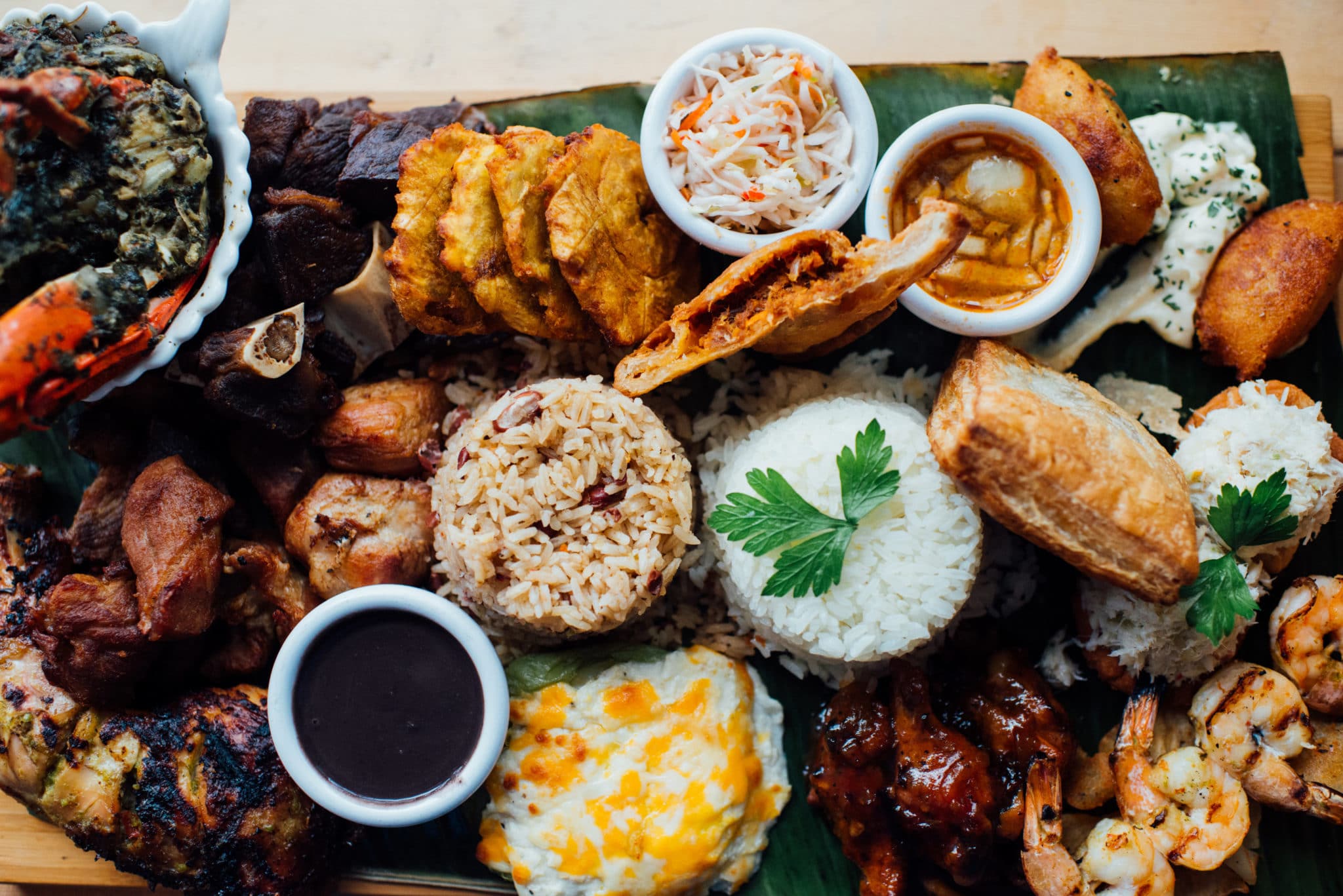 Kwizinn is a very good restaurant that offers delicious Haitian dishes on Plaza Saint-Hubert. Since 2017, the house offers dishes with flavours that will warm you up, including excellent griot, a delicious tassot de cabrit and spicy BBQ chicken just the way we like it. We strongly recommend that you finish your meal with their excellent banana fritters. What a treat! Photo Kwizinn
6670 Rue Saint-Hubert
Montréal
Chez Toutou
Chez Toutou is an address that has been highly recommended by our readership! Located on Bélanger Street East, in Saint-Michel, this small restaurant invites you to taste dishes with Creole flavours, served in a simple and friendly space. An address to discover to satisfy a craving for excellent griot! Photo Chez Toutou
4310 Belanger Est
Montréal
See on map
640 Rue Jarry Est Montréal H2P 1V7
1487 Rue Sainte-Catherine Est Montréal H2L 2H9
3302 Rue Bélanger Montréal H1X 1A1
2517 Rue Jean-Talon Est Montréal H2A 1T6
5968 Rue de Salaberry Montréal H4J 1J8
2046 Rue Lapierre Montréal H8N 2S2
2727 Rue Ontario Est Montréal H2K 1X2
6670 Rue Saint-Hubert Montréal H2S 2M3
4310 Belanger Est Montréal H1T 1A7