The Best Addresses in the Village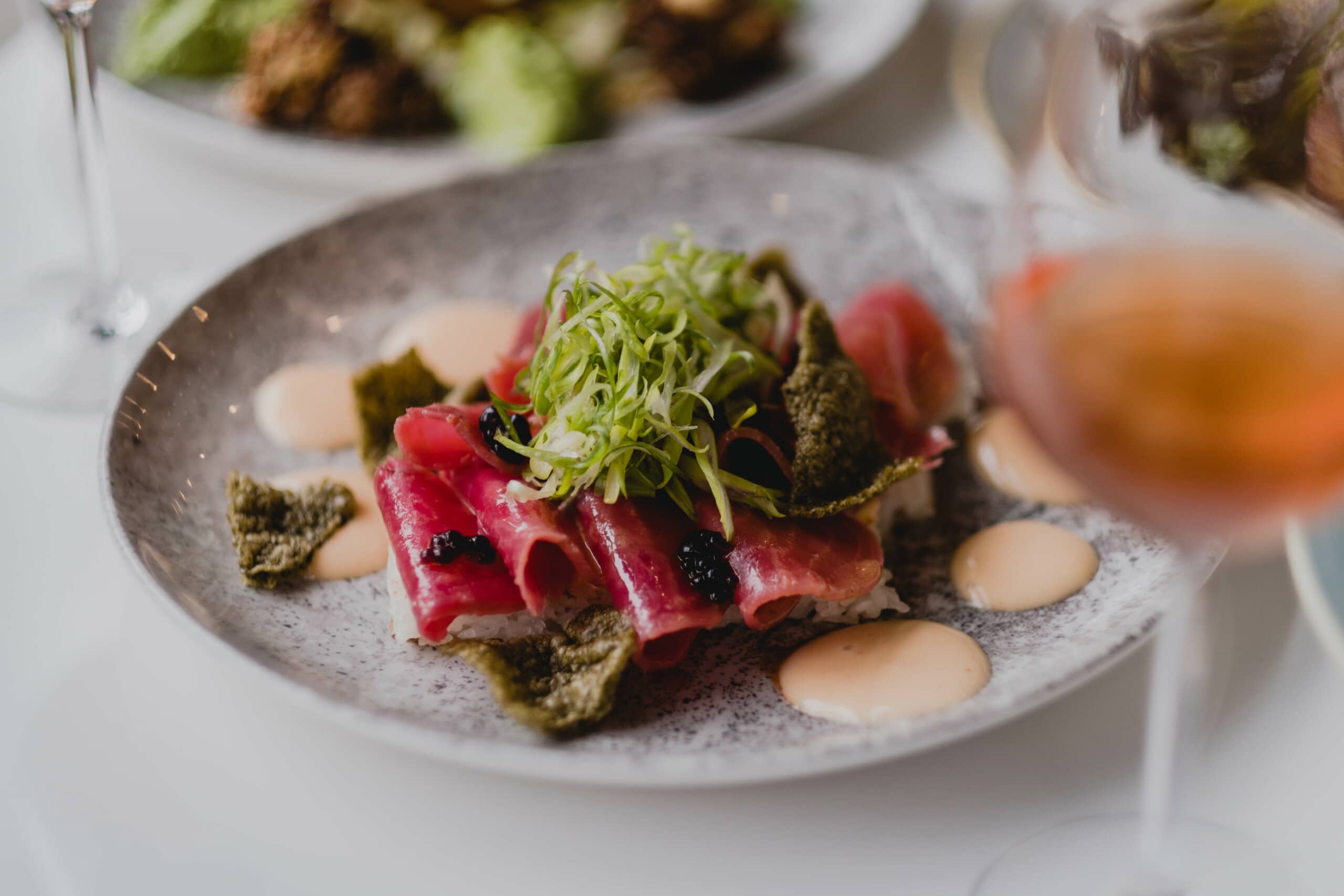 Where are the best places to eat in the Village? Internationally, Montreal is known as a city of festivities where tourists come to enjoy our many festivals and events. Year-round, Montrealers celebrate, rain or shine. In this entertainment landscape, the Village stands out with its summer vibe. Montrealers also converge here to enjoy cultural experiences – such as the Aires Libres exhibition – to stroll under the canopy of pink balls – this year more multicoloured than simply pink, in the image of the unifying flag of the LGBTQ2+ community – or, more recently, to enjoy one of the many culinary establishments in the neighbourhood.
Indeed, the Village's dining scene has become much more diverse over the years and now boasts some of the most sought-after, festive and delicious restaurants in Montreal. Each establishment is unique and fits perfectly into the lively and festive dynamic of the neighbourhood, which welcomes tourists and residents alike. In between activities, and with the current heat, it's always a good idea to stop by one of these places for a drink – you have to stay hydrated anyway – or a bite to eat. We've put together a list of addresses to create a culinary circuit to please all tastes and budgets! You'll find festive and affordable addresses, delicious pokés, healthy vegan spots and some of Montreal's most beautiful restaurants!
On the eve of Montreal Pride 2018, the largest Francophone celebration of the LGBTQ2+ community in the world, we wish you all a great Pride. Hoping that this list of the best addresses in the Village will enrich your celebration or simply your experience of the Village. Bon appétit! ❤
See on map
1201 Boulevard de Maisonneuve Est Montréal H2X 2A1
1272 Rue Sainte-Catherine Est Montréal H2L 2H2
1101 Boulevard de Maisonneuve Est Montréal H2L 1Z6
1025 Rue Ontario East Montréal H2L 1P8
1250 Rue Ontario East Montréal H2L 1R6
1550 Rue Sainte-Catherine Est Montréal H2L 0J1
1487 Rue Sainte-Catherine Est Montréal H2L 2H9
1112 Boulevard de Maisonneuve Est Montréal H2L 1Z5
1259 Rue Sainte-Catherine Est Montréal H2L 2H3
Photography by Madeleine Plamondon