Where to Find the Best Donuts in Montreal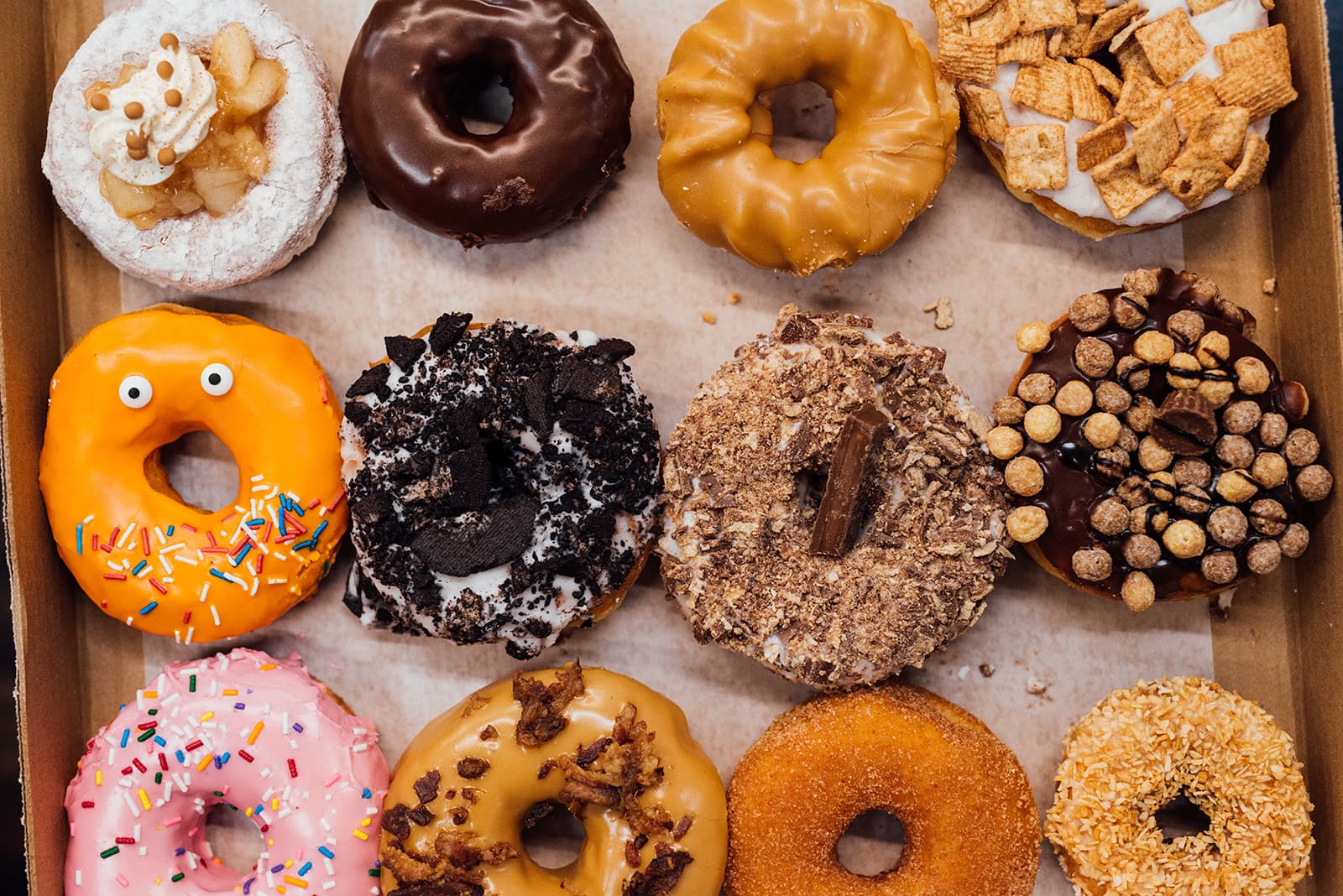 Where can you find the best donuts in Montreal? More and more cafés, bakeries and even restaurants are adding this sweet delight to their offerings. With a thousand options of flavour, filling, and glaze, the options are endless.
Doughnuts, donuts, doughnut holes, whatever you like to call it, this sweet ring-shaped pastry has been enjoyed for centuries. In medieval times, the donut was a religious offering. Later, they were sold at carnivals. Today, many people are rediscovering this delicacy and reinventing it to suit today's tastes, much to everyone's delight!
At the height of its popularity, the donut has become one of the city's emblematic specialties. Whether it's to spend time with family, to chat with friends or simply to treat yourself, all reasons are good to take a moment and enjoy a donut.
And so, we've prepared this list of the best places to enjoy the most decadent donuts in town, whether it's for breakfast (yup), an afternoon snack, or even for your late-night munchies 🙂
Special mention to 49th Parallel Café who serve Lucky's donuts, which include — among regular donuts — gluten-free donuts! A great option for lovers of sweet things who don't eat gluten.
See on map
1550 Rue Sainte-Catherine Est Montréal H2L 0J1
6528 Boulevard Saint-Laurent Montréal H2S 3C6
2202 Avenue du Mont-Royal Est Montréal H2H 1K4
156 Rue Saint-Zotique East Montréal H2S 1K8
23 Rue Bernard Ouest Montréal H2T 2J6
640 Rue de Courcelle Montréal H4C 3C5
696 William Street Montreal H3C 1N9
3136 Rue Masson Montréal H1Y 1X8
69 Rue Saint-Zotique East Montréal H2S 1K7
5524 Rue Saint-Patrick Montréal H4E 1A8