The Best of the Plateau : our suggestions for bars, cafés and restaurants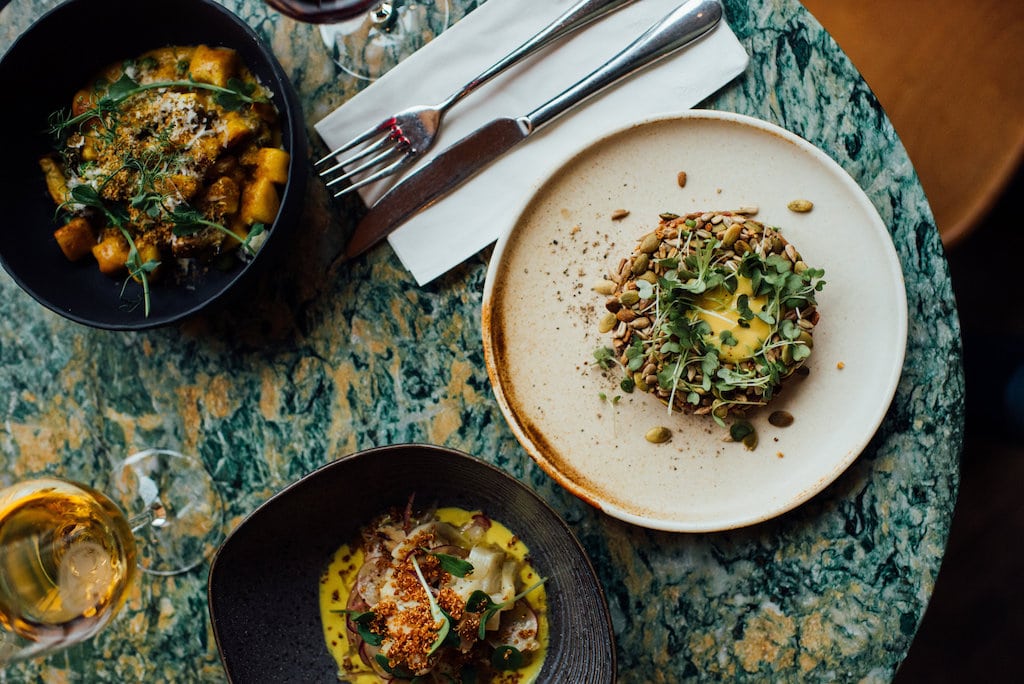 The Best of the Plateau : our suggestions for bars, cafés and restaurants
The Plateau-Mont-Royal (more commonly known as the Plateau) is one of Montreal's most lively, colourful and busy neighbourhoods! Many people know it as the most student friendly part of town, but it is actually chalk-full of diversity: families, professionals, students and more. With quaint streets lined with colourful townhouses, small boutiques and galleries of all kinds and beautiful murals around every corner, it is easy to spend an afternoon wandering through the Plateau. Boulevard Saint-Laurent, Rue Saint Denis and Avenue de Mont-Royal are the arteries of the area, and frequently host sidewalk sales, street festivals and more. This neighbourhood comes in as the most densely populate area in all of Canada….  a testament to just how charming it really is!
More than anything, the Plateau is home to a shocking number of good bars, cafés and restaurants (you will never run out of options!). The beauty of the Plateau is its diversity, and that is certainly reflected in the neighbourhood's gourmet landscape. This list touches on many of the types of establishments that are in the area, and features everything from beautiful wine bars to the best place to grab a sandwich on the go. Of course, the list is not exhaustive, but simply highlights some great options if you're in search of a place to hang out and grab a bite to eat or a glass of wine in the area.
Are you looking for more recommendations of gourmet addresses in a specific region of Montreal? Check out our map to discover all of the best spots in each neighbourhood! You can also have a look at our lists of the best spots in downtown Montreal, the Quartier des Spectacles, and in Old Montreal.
If you know of any great restaurants in the Plateau that you think are missing from this list, please send us an email at [email protected] We always appreciate getting feedback and recommendations from our readers!
© Photos  Alison Slattery — Instagram