The Best Pancakes in Montreal: Where to go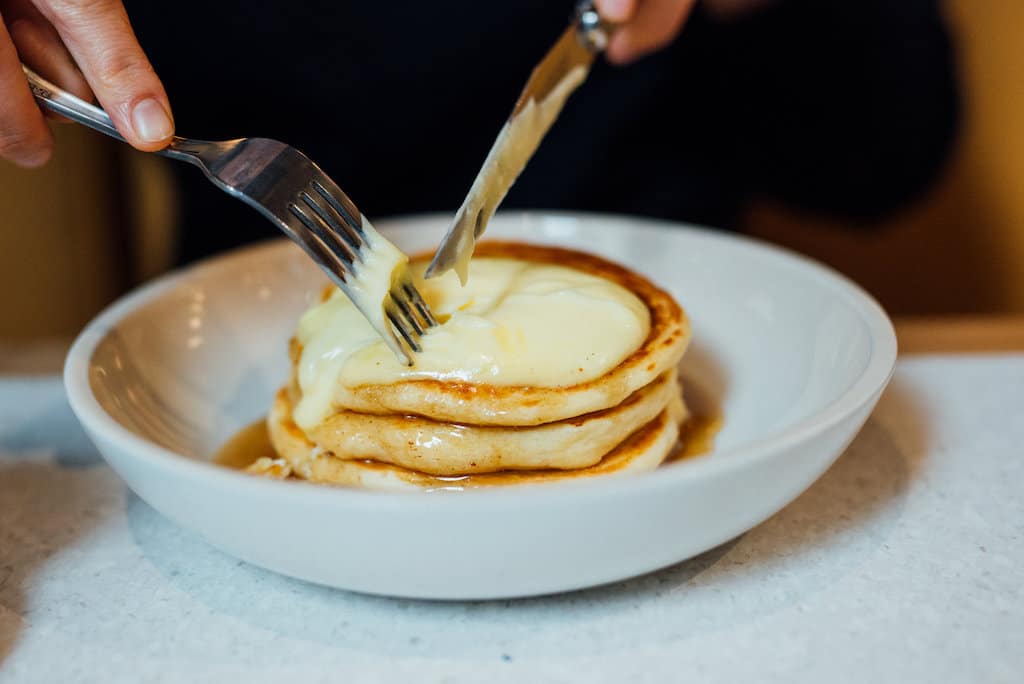 Ohh pancakes! These delicious thick crepes stacked by the half-dozen often soaking up a layer of maple syrup and crowned with a square of melting butter. They have captured the imagination of young and old alike since they first appeared on our plates – special mention to the famous "Lingonberry Pancakes" from The Big Lebowski – either as a dessert or for breakfast. Their invention is attributed to Dutch and German immigrants who settled in North America in the 17th century. One simple word: thank you!
A good pancake is thought of with one word in mind: excess. Excess of pancakes (the famous pancake stack), excess of syrup, excess of butter, excess of fluffiness, and especially excess of happiness.
Of course, many Montreal restaurants offer their version of this famous dish. And so, we've put together our list of the best ones in the city. Whether sweet or savoury, served as brunch or dessert, Montreal is full of small addresses that showcase their chef's creativity through these yummy delicacies. Some build their reputation on them while others offer them from time to time. In either case, they are are perfect for the morning after a night out, or for a Sunday morning brunch!
Bon Appétit!
Note that this is not a list of all the pancakes in Montreal, but our list of the restaurants in the city that serve our favourite pancakes.
If you'd like, you can also check out our list of Montreal brunches that impress visitors!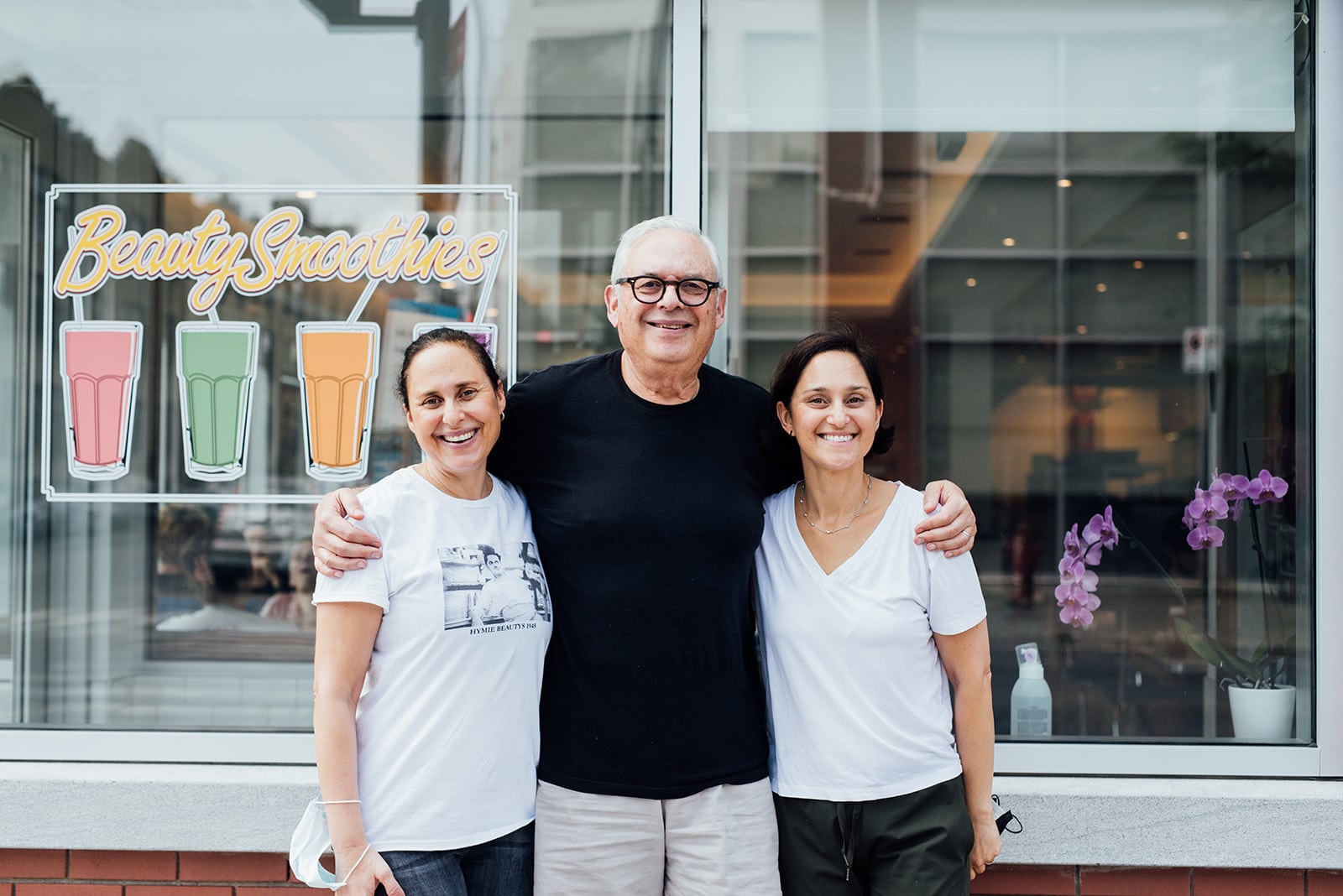 Open since 1942, this famous breakfast restaurant is a Montreal institution. Beauty's reputation goes beyond Montreal, however, the little corner restaurant is talked about all over the world. The charming place offers some of the best pancakes in town. Here, they are served in the classic way: on their own with syrup dripping to perfection or as an accompaniment to a plate of two eggs and bacon. They also offer different options like banana, blueberry, chocolate and apple cinnamon. A classic that never gets old! Photo Foodistphotos
93 Avenue du Mont-Royal Ouest
Montréal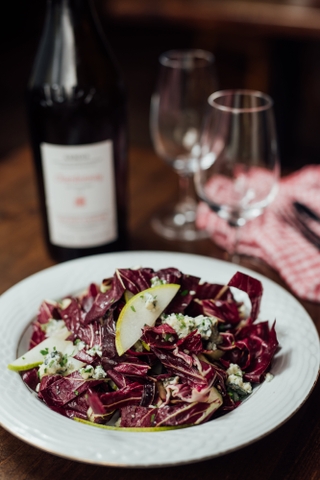 Maison Publique serves one of our favorite brunches in town. With a local flavour and an English accent, the products used are seasonal, so the menu varies a lot. Maison Publique offers a few classics such as the egg and pudding, as well as the pancakes that usually stay on the menu. The latter are presented with a gentle delicacy as they are filled with fruit and adorned with a thick slice of bacon and a square of butter that is just about to lose its solid shape.
4720 Rue Marquette
Montréal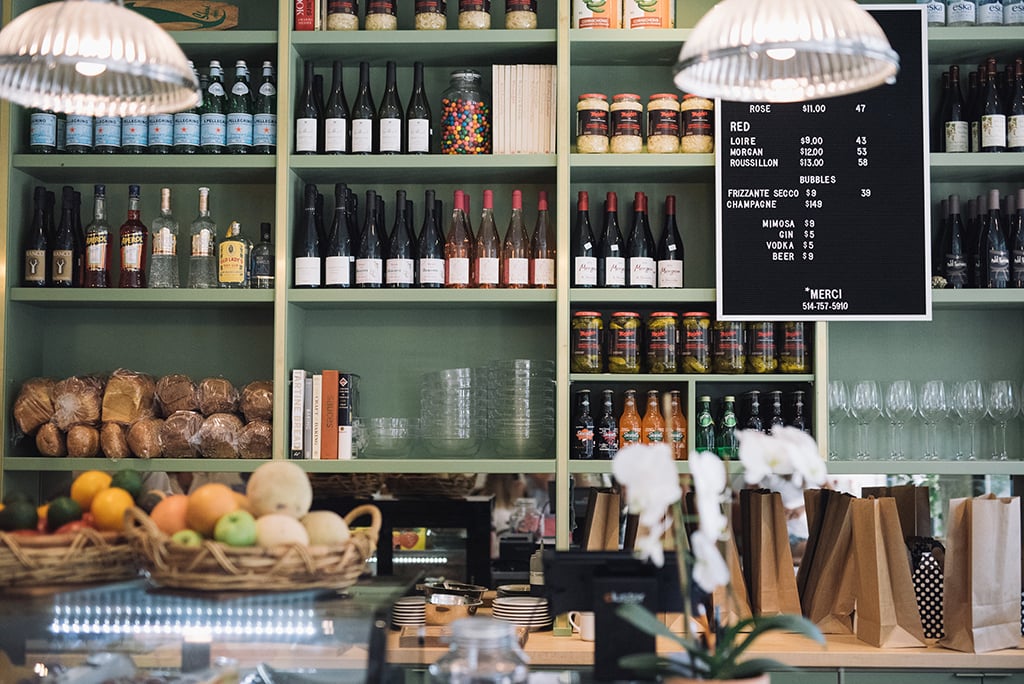 Located on Notre-Dame Street West, Arthurs Nosh Bar offers delicious brunches every day of the week! The restaurant's menu pays tribute to Jewish traditions with a touch of creativity that changes with the seasons. Our favourite is the Syrniki – cottage cheese pancakes – as well as lots of other goodies! Photo Arthursmtl
4621 Rue Notre-Dame Ouest
Montréal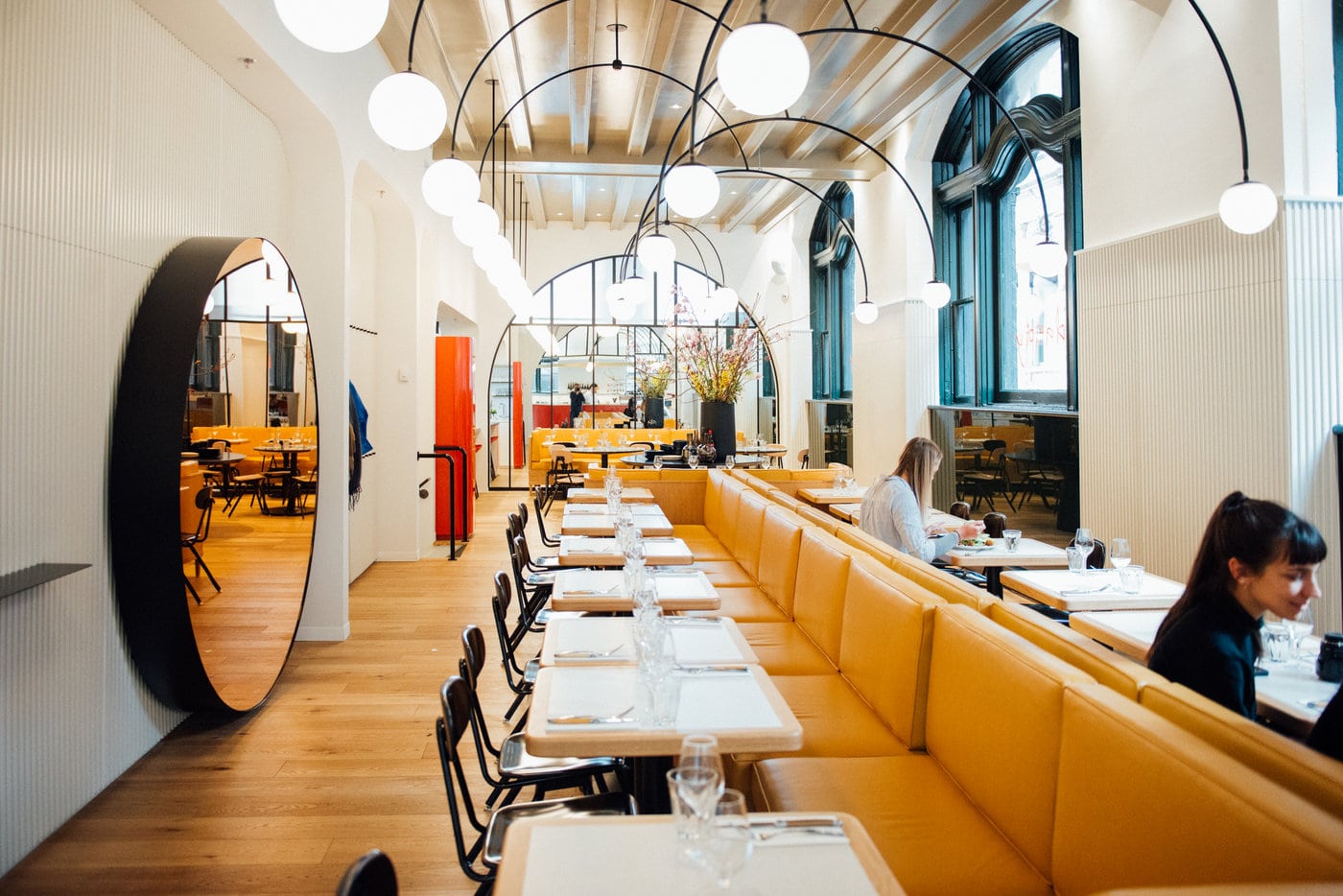 Dandy is a beautiful restaurant in Old Montreal that opened in February 2019. It offers lunch and brunch in a chic decor, but has a casual atmosphere. On the menu you'll find several delicious dishes, including ricotta pancakes with maple nut butter and Meyer lemon cream. For a sweet morning treat, this dish really hits the spot! Alison Slattery
244 Rue Saint-Jacques
Montréal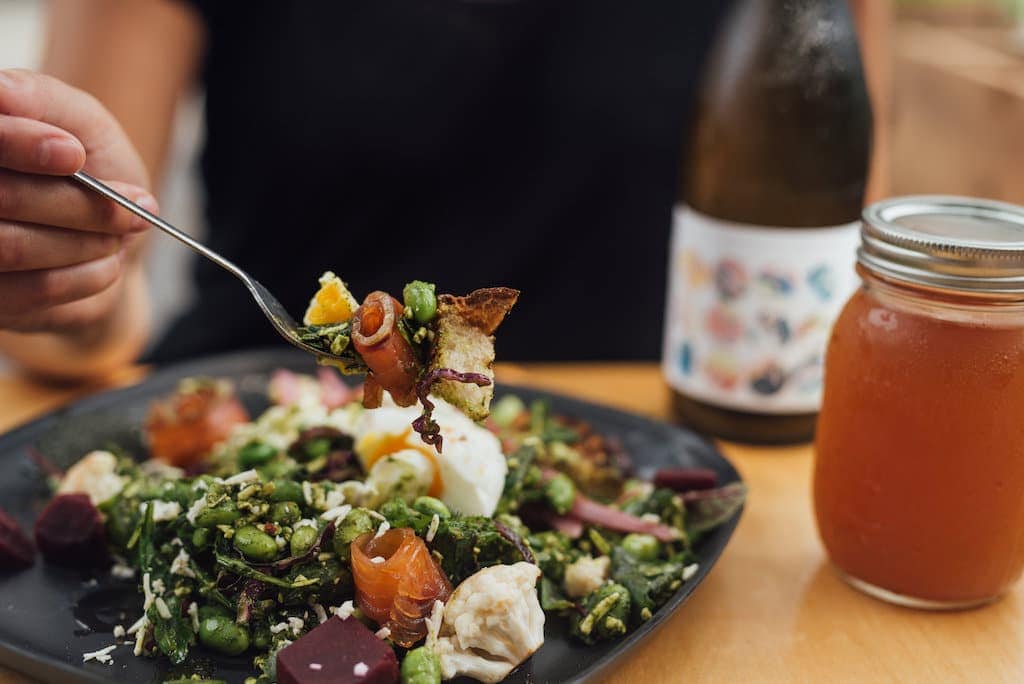 Well
Well is an establishment on Wellington Street that opened in July 2017. The restaurant offers generous yet comforting cuisine in a friendly atmosphere. You can meet there for brunch any day of the week to enjoy their pancakes served with berries, as well as many other tasty dishes. Photo Restaurant Well
4567 Rue Wellington
Montréal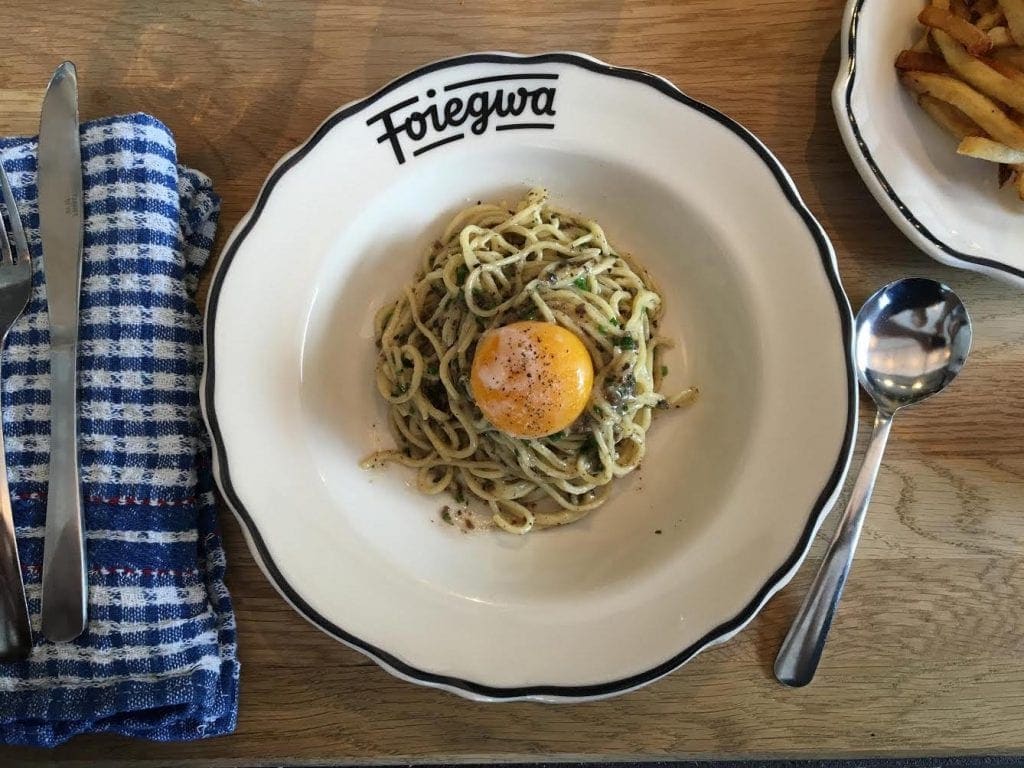 There are only two words to describe the pancakes from this Americanized French diner in Saint-Henri: blueberry and cottage! We can do nothing more than describe this creation whose ingredients speak for themselves. To praise it with adjectives, even the most flattering ones, would not do it justice. You must try this unique blend as soon as possible!
3001 Rue Notre-Dame Ouest
Montréal
See on map
93 Avenue du Mont-Royal Ouest Montréal H2T 2S5
4720 Rue Marquette Montréal H2J 3Y6
4621 Rue Notre-Dame Ouest Montréal H4C 1S5
244 Rue Saint-Jacques Montréal H2Y 1L9
4567 Rue Wellington Montréal H4G 1W8
3001 Rue Notre-Dame Ouest Montréal H4C 1N9