Brasserie Benelux: The place to quench your thirst downtown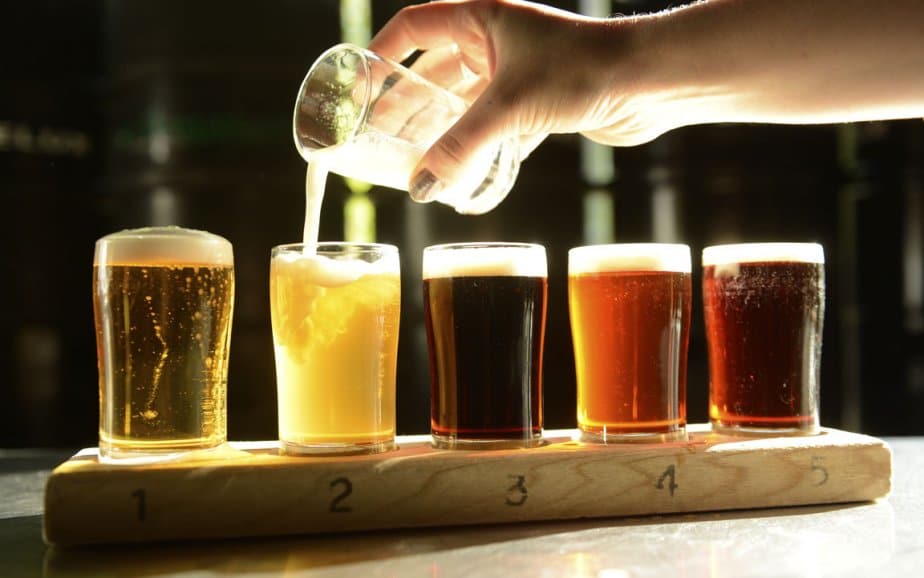 Benelux

$$
Monday: 3:00 PM – 1:00 AM
Tuesday: 3:00 PM – 1:00 AM
Wednesday: 3:00 PM – 3:00 AM
Thursday: 3:00 PM – 3:00 AM
Friday: 3:00 PM – 3:00 AM
Saturday: 2:00 PM – 3:00 AM
Sunday: 2:00 PM – 12:00 AM


Owner(s) Benoit Mercier
Host N/A
Sommelier N/A
Bartender N/A
Opened 2006

Accepts mastercard, visa, amex, cash, debit
120 Seats
Accepts groups
Benelux brewery opened about fifteen years ago on Sherbrooke Street West. Now, they have three locations across the island of Montreal where they brew their beer. While their location on the Canal focuses on brewing beers that are distributed throughout the city's grocery stores and dépanneurs, their two other locations—on Wellington and Sherbrooke Streets—serve their brews alongside small bites to snack on.
The original downtown address opened at the corner of Sherbrooke Street and Jeanne-Mance. The space has an industrial feel and large windows that fill the room with beautiful daylight. In the evening, a cozy ambience takes over, which may ease your happy hour into several happy hours. In summer, the address has a large sunny terrace. Located just a stone's throw from the Quartier des Spectacles, the brewery is a great place to grab a beer before a show.
The address also offers a tempting menu of salty snacks that will pair perfectly with their beer. They have an appetizer platter made up of a choice of olives, cheeses, sausages, hummus, baguette and crackers. They also offer tasty paninis and European hot dogs (for which the brewery is famous). Vegetarian options are available as well.
If you're in the mood for a stiff drink, Benelux also offers a nice selection of scotch, bourbon, and whiskey.
We visit the Benelux brewery on Sherbrooke Street for its convivial atmosphere and delicious craft beers; a winning combo that will ensure a lovely and unpretentious evening with friends.
Written by Sophie Monkman
Photography by Alison Slattery