Brasserie Benelux: The first bar in Verdun in over 130 years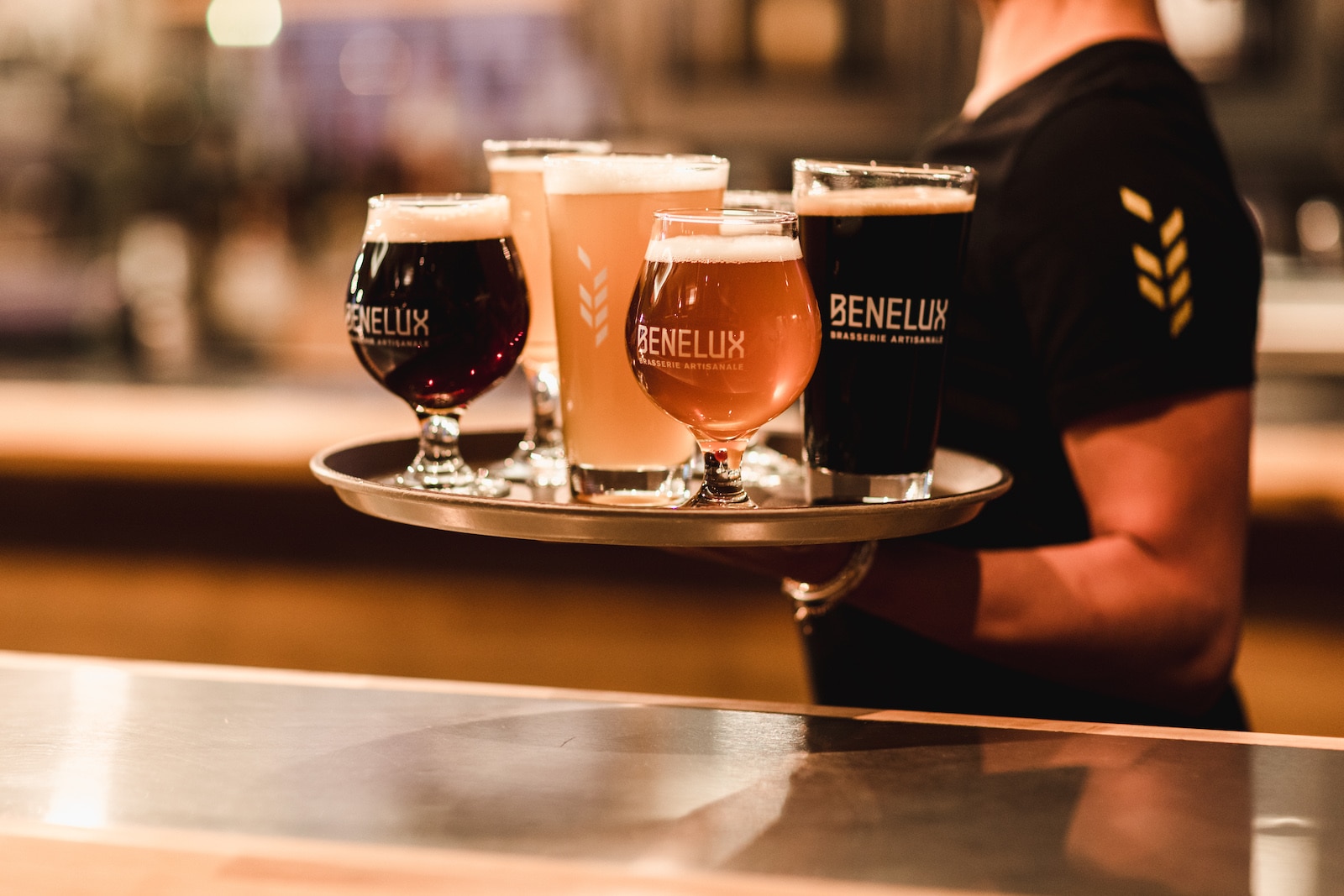 Few people know this, but from 1875 to 2013, Verdun was a "dry town". No bars could open there, and establishments that sold alcohol were required to sell food with any drink. The law changed in 2015, which explains the opening of several bars in this Montreal neighbourhood. However, a small loophole in the regulation had allowed the opening of a microbrewery in the area since 2013. Thus, Benelux, already established on Sherbrooke Street, established its second branch on Wellington Street. The fact that the establishment sells its own beers allowed it to bypass the regulation, much to the delight of beer lovers in the city.
Benelux is a local microbrewery that has been in business for about 15 years. In addition to the central brewery located on St. Patrick Street, there are now two Benelux locations in Montreal, as well as the bar Le Cactus in Quebec City, which belongs to Huges Gagnon, the brewery's owner. Benelux on Wellington Street is a beautiful space designed by the Braun-Braën firm: "We are in an old bank. There are still vaults, small remnants of the original building. The ceiling dates from the beginning of 1900. We wanted to give it a fairly classic style, both neutral and modern, a bit industrial with raw materials like brushed steel and wood," explains Kamar Boudemlij, general manager of the Verdun branch. In addition to the 50 or so seats inside, an impressive 180-seat terrace allows customers to enjoy the summer season.
The house offers a few options to sink your teeth into, like paninis and European hot dogs. A few vegan options will be added to the new menu as well. Above all, though, one comes to Benelux to savour the delicious house beers, the creations of brewmaster Teklad Pavisian, aka Tico. Tico is well respected in the Quebec brewing community and his recipes have gained many fans over the years. There is no shortage of options and the Benelux team love to introduce new beers to their clientele. As Kamar explains, "In Verdun we are in a dynamic neighbourhood and we were the first bar where residents could come. I like the fact that it is convivial. We welcome people and we help them discover new things, without pretension."
Written by Sophie Monkman
Photography by Benelux Verdun




Benelux Brasseries Artisanales

$$
Monday: 3:00 PM – 1:00 AM
Tuesday: 3:00 PM – 3:00 AM
Wednesday: 3:00 PM – 3:00 AM
Thursday: 3:00 PM – 3:00 AM
Friday: 1:00 PM – 3:00 AM
Saturday: 1:00 PM – 3:00 AM
Sunday: 1:00 PM – 1:00 AM