Birra: craft-beer bar in Little Italy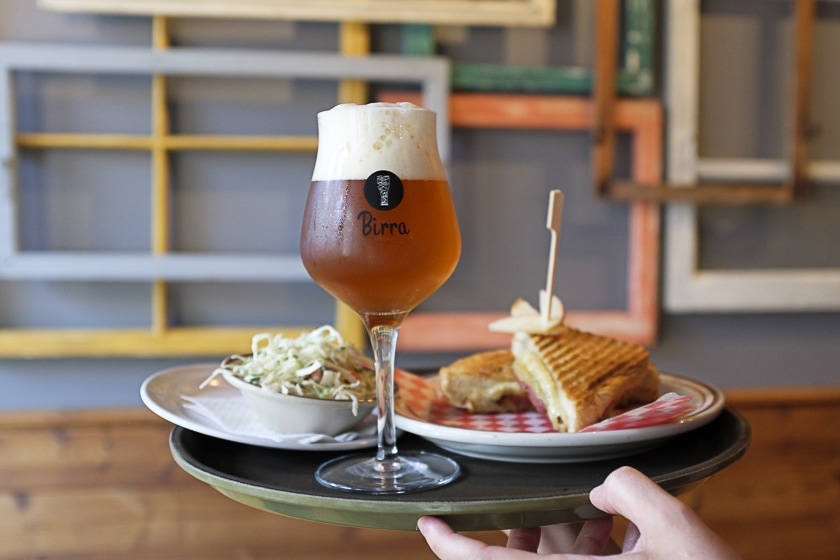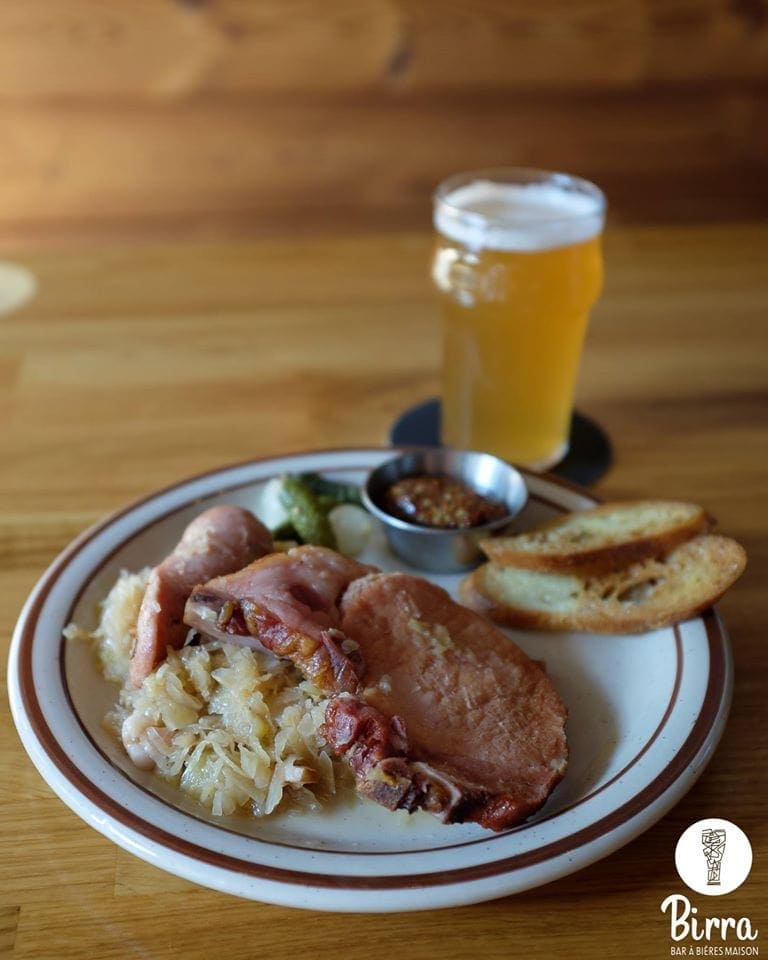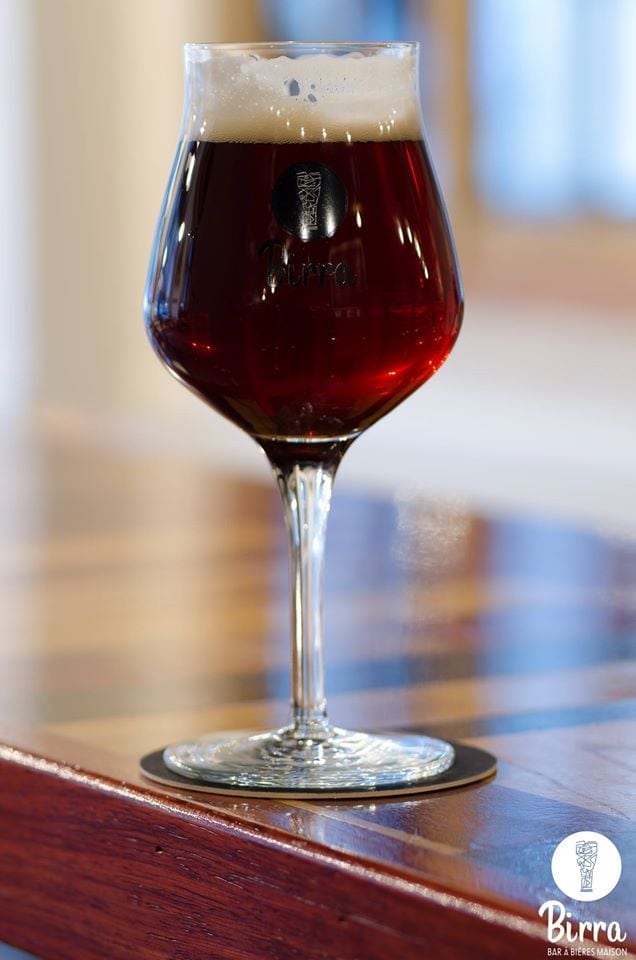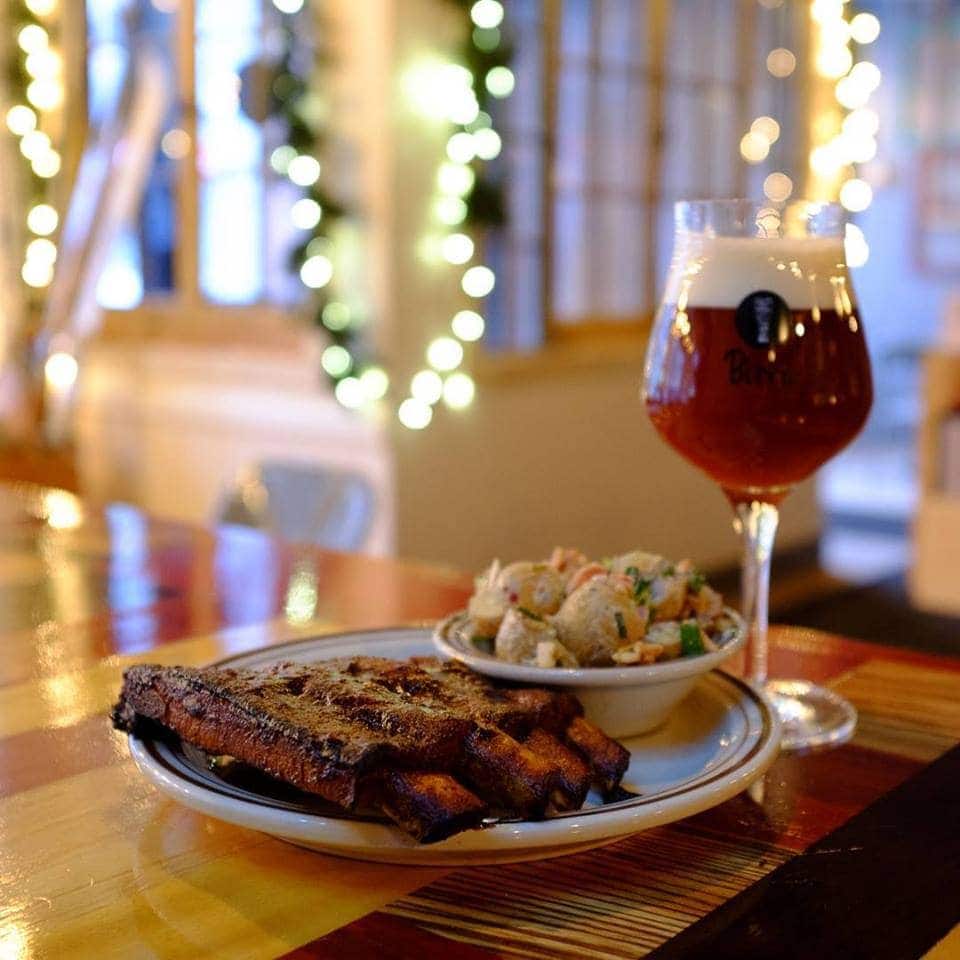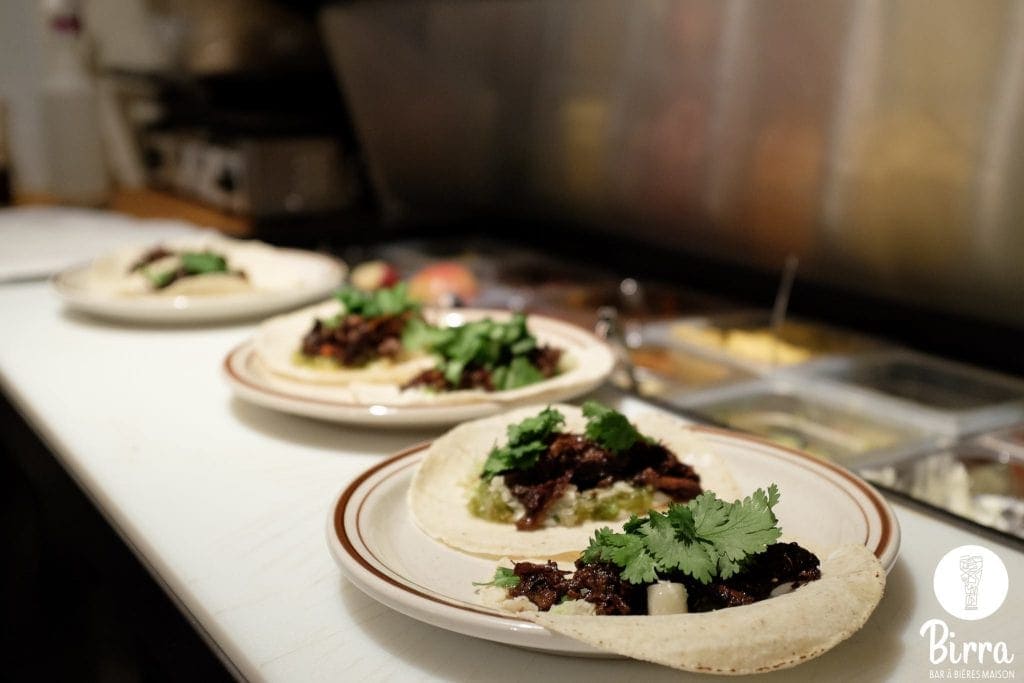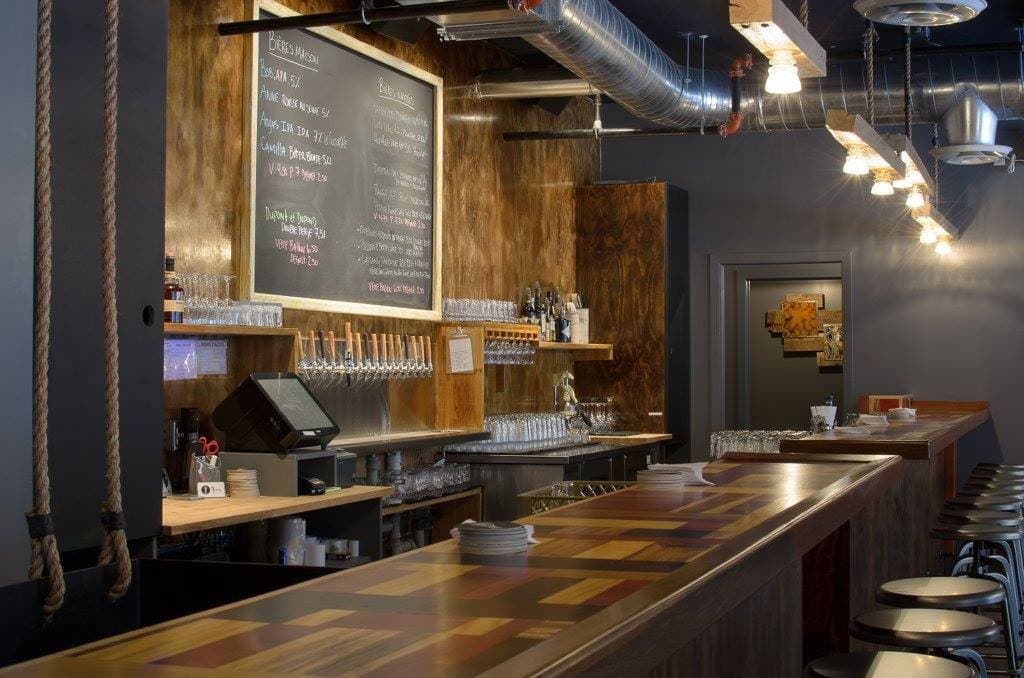 Birra

$$
Monday: 3:00 PM – 12:00 AM
Tuesday: 3:00 PM – 12:00 AM
Wednesday: 3:00 PM – 12:00 AM
Thursday: 3:00 PM – 1:00 AM
Friday: 3:00 PM – 2:00 AM
Saturday: 1:00 PM – 2:00 AM
Sunday: 1:00 PM – 12:00 AM

"Birra is because we're a beer bar and we were establishing ourselves in Little Italy… it means beer in Italian," says Jean-Philippe Lalonde, co-owner of Birra. Birra is indeed a very nice house-brewed beer bar, which opened in 2015 in Little Italy.
In a neighbourhood with many restaurants but few bars, owners Jean-Philippe Lalonde, Weena Cliche and Amélie Langlais had a plan to open a neighbourhood bar where you can drink good house beers while savouring good food. Jean-Philippe Lalonde, owner of the microbrewery La Succursale, in Rosemont, also wanted a bar where he could sell his beers.
In terms of decor, in collaboration with a friend, Sabrina Gagnon, the owners designed a simple and warm establishment. With custom-made furniture, a large wooden bar and recycled materials, they succeeded in creating a convivial and friendly place. On nice summer days, you can also enjoy their large and beautiful terrace.
In a relaxed atmosphere, we drink very good beer here! Birra is indeed the ideal place if you are fond of Quebec beers. On the menu, there are about fifteen beers; half of them are house beers and the others are from several regions of Quebec. The house beers are prepared at the MABRASSERIE coop – a brewing cooperative where professional brewers are allowed to make their own craft beers and market their products on site. The bar offers a nice menu of original beers for all tastes: Camilla, Cool banana, Francesco, Solstice d'hiver bourdon, Petit molet, etc. "My beer of the moment is the "Anne". A rye red ale, slightly bitter and quite delicious with peach accents." For those who prefer cocktails, Birra prepares classics: Bloody Caesar, gin tonic, mojito, daiquiri, Mai Tai, etc. There are also some wines, whiskies and ciders on the menu.
On the gourmet side, Birra serves bar cuisine that knows how to satisfy small cravings. Chef Weena prepares a concise and easy-to-share menu. There are plates of tapenades, la Batistou pork sausages, a pork belly sandwich, tacos, pork, lamb and mint meatballs, and plates of fine cheeses and charcuterie. This bar menu is a little different from the others, as there is no fried food and it is lighter. It pairs well with their house beer!
We like this neighbourhood bar for its warm atmosphere, its conviviality and its delicious house beers! We appreciate the place because of the hard-working people who care about their project. If you're in the area and you're a little thirsty, we recommend you to go there.
Written by Sophie Monkman
Photography by Jean-Philippe Lalonde, Birra