Burgundy Lion: Drink well, the English way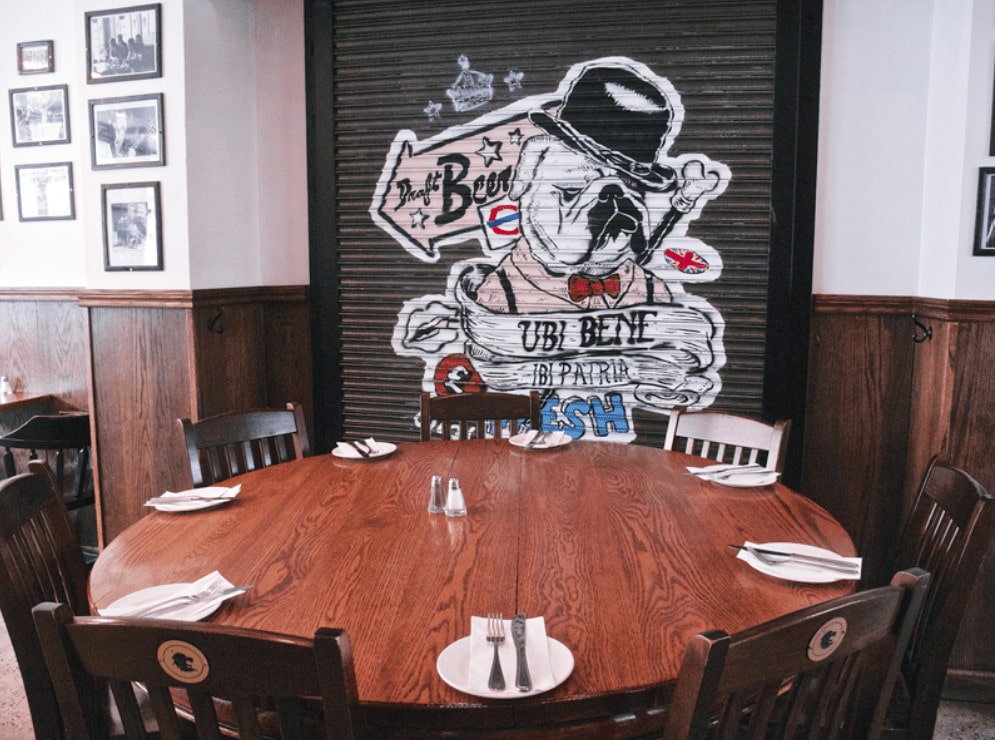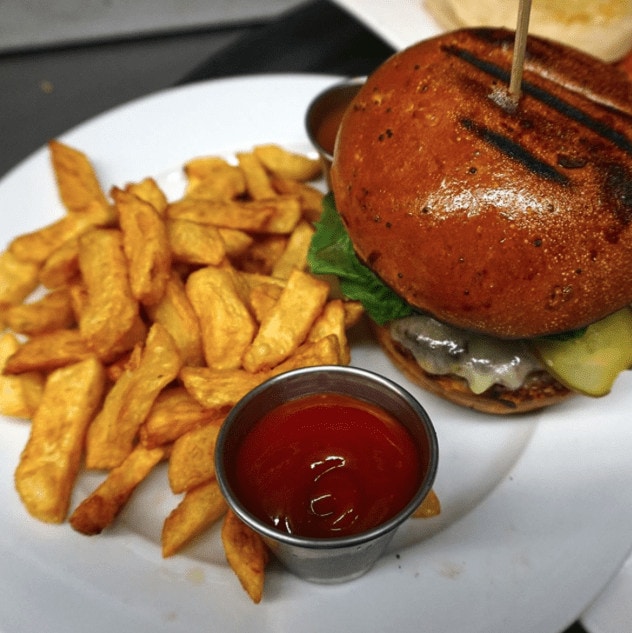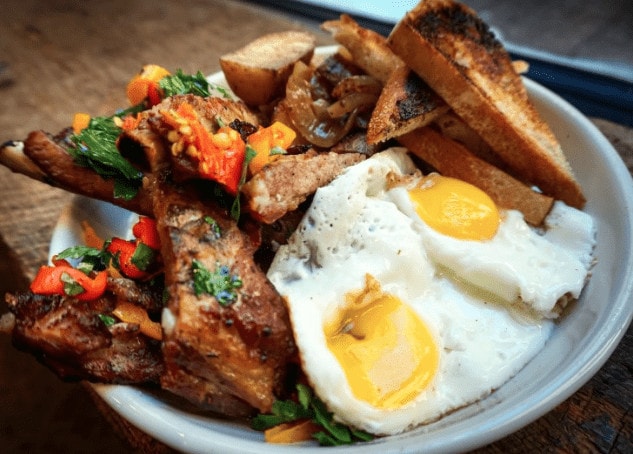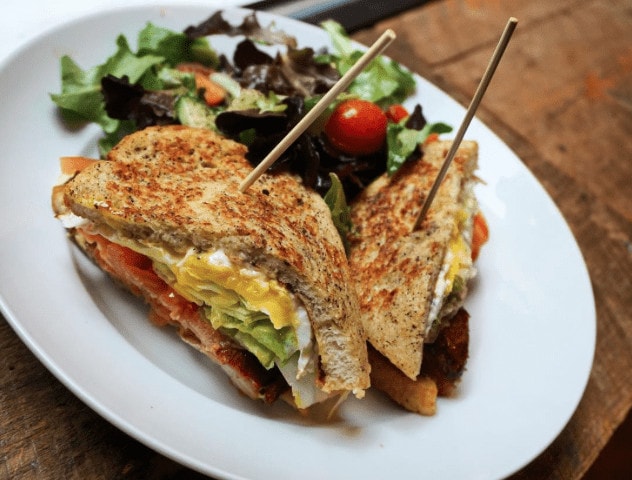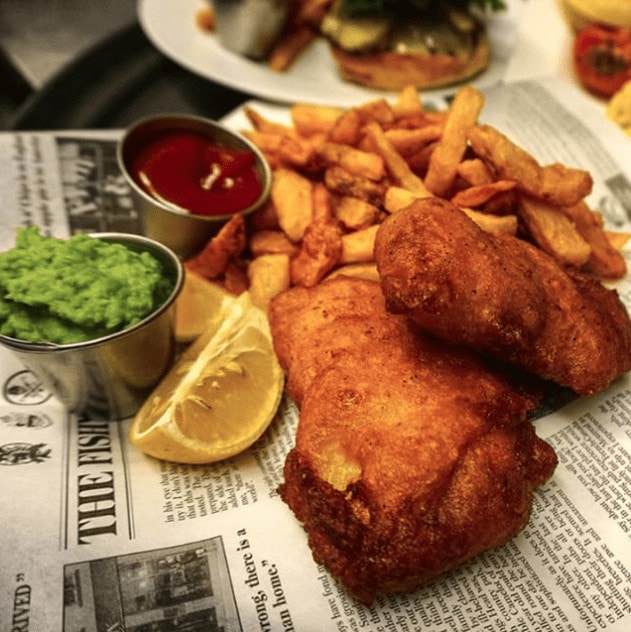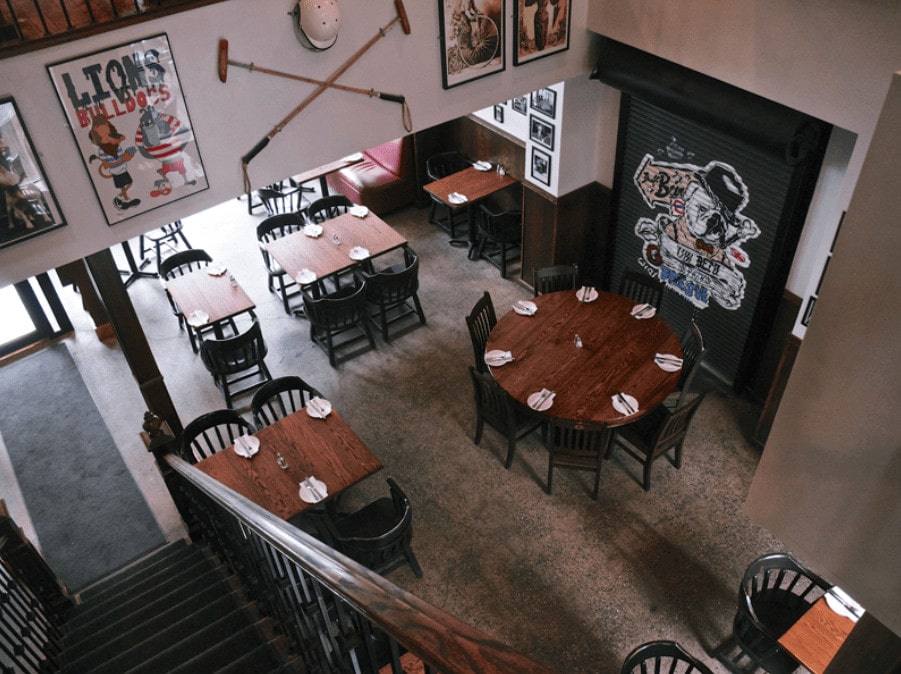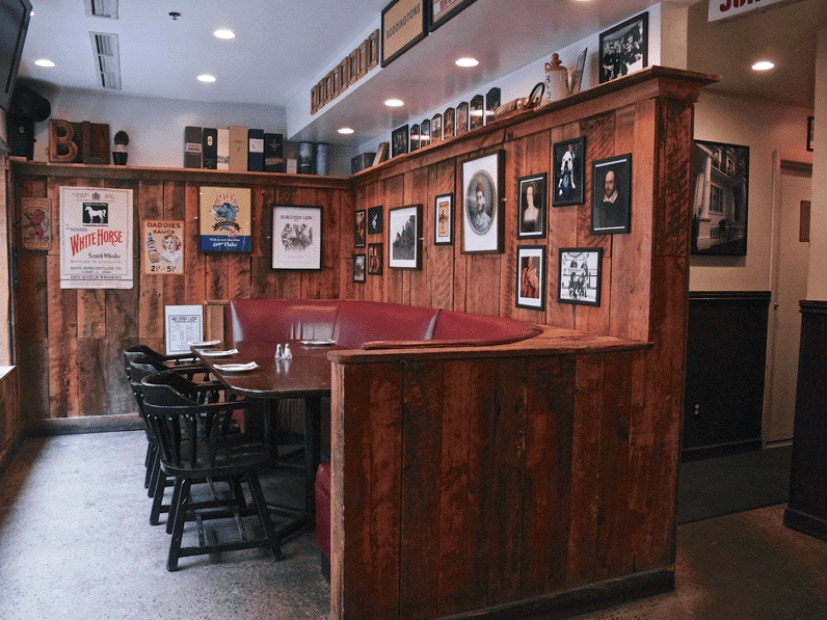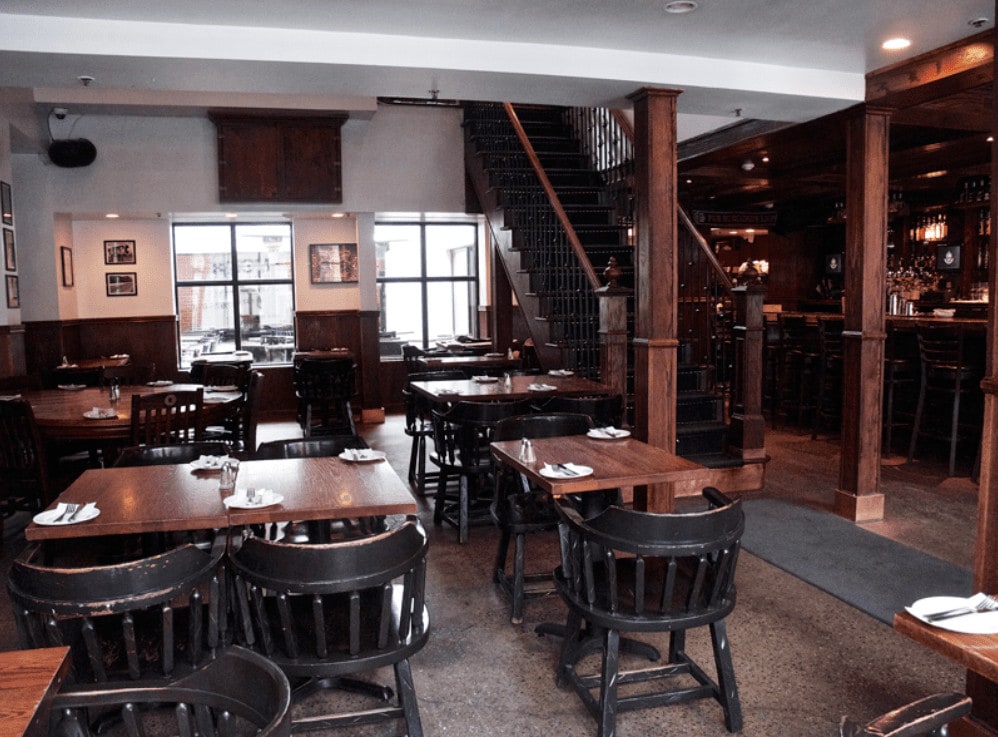 Burgundy Lion

$$
Monday: 11:30 AM – 3:00 AM
Tuesday: 11:30 AM – 3:00 AM
Wednesday: 11:30 AM – 3:00 AM
Thursday: 11:30 AM – 3:00 AM
Friday: 11:30 AM – 3:00 AM
Saturday: 10:00 AM – 3:00 AM
Sunday: 10:00 AM – 3:00 AM

The Burgundy Lion Pub opened its doors in 2008 in Little Burgundy. Since then, the sports bar on Notre-Dame Street West has been charming its diners and quickly became a sure bet in its kind. Instagram photo and website
The concept of a "pub" is part of the British lifestyle. It is where people gather in the evening to have a drink with friends. Very popular in Britain, the concept has been exported here. Owners Paul Desbaillets, Toby Lyle, Jean-Michel Creusot and Will Allen traveled to England frequently and were inspired to open a pub of this kind in Montreal. "At the time, there were almost no English pubs that featured British culture. We wanted to put it forward. We wanted a British pub with a modern twist!"
Together, the friends thought of a place that would represent what they loved about English pubs, without being cliché: a nice, clean place with a pub feel, adorned with travel souvenirs, and where customers could watch the games, and drink and eat well.
The Burgundy Lion established itself in the neighbourhood when it was just starting to gain popularity – just after the restaurant Joe Beef arrived on the block. "We followed them and it was a great decision, it really allowed us to take advantage of the neighbourhood and all it had to offer."
From the decor to the menu, the Burgundy Lion was conceived entirely by the owners, and we appreciate all the investment on their part. The decor includes several small classic English pub elements and photos from the owners' travels in England. The pub also collaborates with local artists frequently.
To drink, the Burgundy Lion serves a dozen beers, two of which are the house beers (!) The establishment also has one of the largest whiskey collections in Quebec, with over 500 on offer! "We love whiskey; blends, single malts, scotches, Irish whiskies, bourbons, ryes and more. We're big fans." In fact, the address even offers whiskey tasting workshops every month for beginners and advanced whiskey connoisseurs. The Burgundy Lion also offers three whiskies of the month available for tasting to give customers a chance to discover new bottles.
The menu features classic recipes that may not be reinventing anything, but that are sure to satisfy a hungry stomach. Chef Louis-Philippe Camerlain and his team develop the recipes, which are classic dishes with an English accent; burgers, fish and chips, bangers and mash, shepherd's pie, Lancashire hotpot and more. The menu changes a little with the seasons, but the favourite dishes are fixtures: "some of our dishes represent our identity, for example our fish and chips was so popular that we opened the Brit and Chips… that, of course, remains on our menu!" Burgundy Lion offers breakfast, lunch and dinner; "we're almost never closed actually!" When games start before their opening hours, they even open their doors early to allow game-hungry patrons to enjoy the pub experience.
After so many years, it's nice to think that this bar remains so popular. A lot of hard work and love has been put into the place to make it a crowd pleaser and it shows. The spirit here is warm, welcoming, and almost family-like. The Burgundy Lion pub has become a sure value; for a drink with friends, for a great lunch, for a 5 à 7, or for any other outing.
The establishment is open Monday to Friday from 11:30 a.m. to 3 a.m., Saturday and Sunday from 9 a.m. to 3 a.m. Note, during the holiday season, the address is open on December 24th and 31st!
Written by Élise Tastet