The Best Tasting Menus in Montreal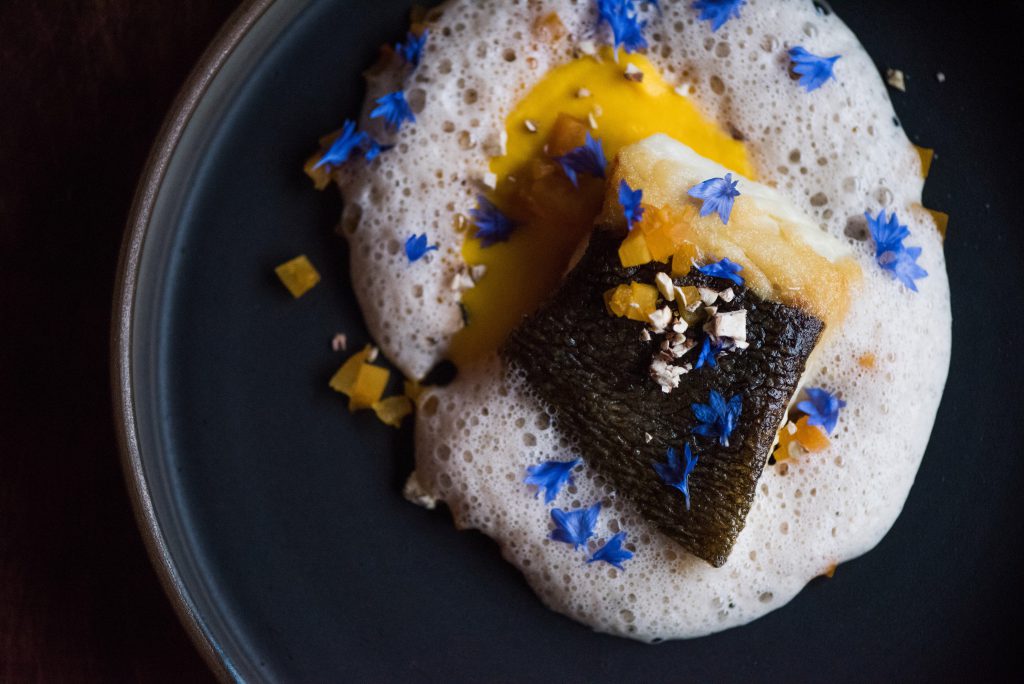 For the curious food lover who wants to enjoy a tasting menu at a great restaurant, we've put together a list of places we love that offer this festive dining experience. Embarking on a tasting menu adventure at a restaurant is a great way (if not the best way) to discover all that the place has to offer.
Our excellent tasting menu suggestions in Montreal: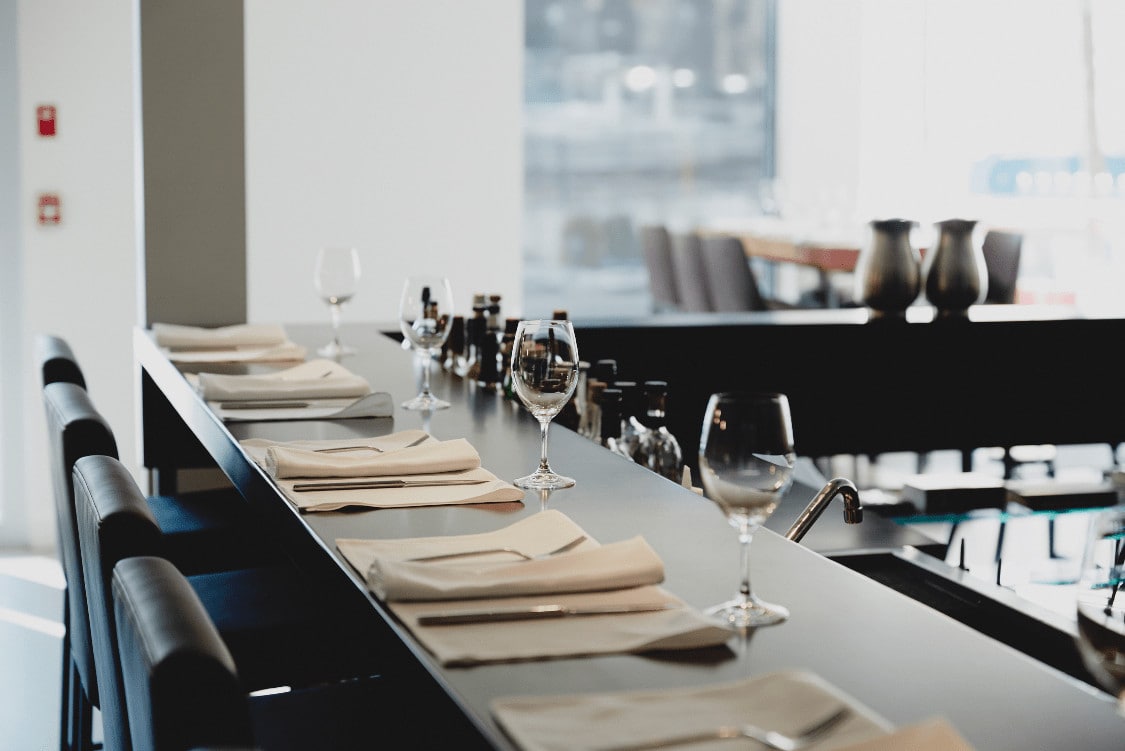 Bouillon Bilk is an exceptional restaurant. In an ultra minimalist decor, you will find one of the best tables in Montreal. The house offers an outstanding dining experience with Quebecois cuisine that is off the beaten path. The eight-course tasting menu ($115) is offered as of 8pm. Developed by talented chef François Nadon, the menu features, as always, textures and blends of impressive complexity. You can also choose the wine pairing (for an additional $100). A five-course menu is also available ($95 with a $65 wine pairing). Bouillon Bilk also distinguishes itself by the high quality and professionalism of its service. We come to this address we love for a gourmet evening, and it's one that is not to be missed in Montreal. Alison Slattery 
1595 Boulevard Saint-Laurent
Montréal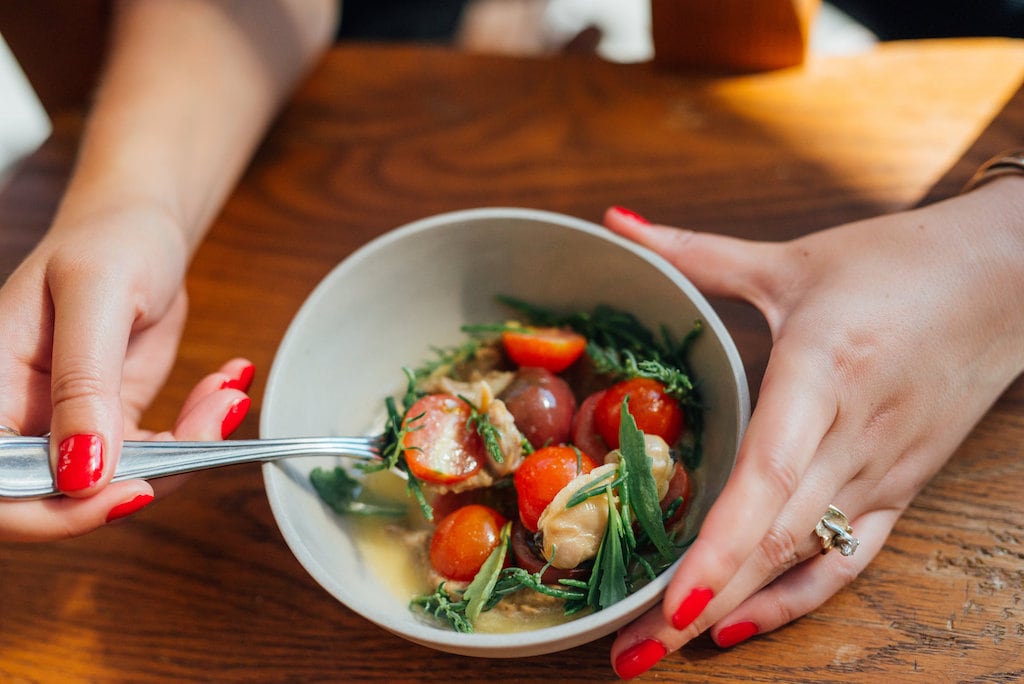 Candide restaurant, hidden between Notre-Dame Street West and Lionel Groulx Avenue has a unique charm. It is the first restaurant to be installed in a beautiful converted presbytery! Chef John Winter Russell's cuisine is elegant and original. The food here is local, delicious and beautifully executed. The house tasting menu is created in four courses: two starters, choice of main course, dessert or cheese for $68. The products are fresh and the portions delicate. A wine pairing is also available for $50. The address is both original and charming, and its tasting menu can be enjoyed in an atmosphere that doesn't get too loud. Mickael Bandassak
551 Rue Saint-Martin
Montréal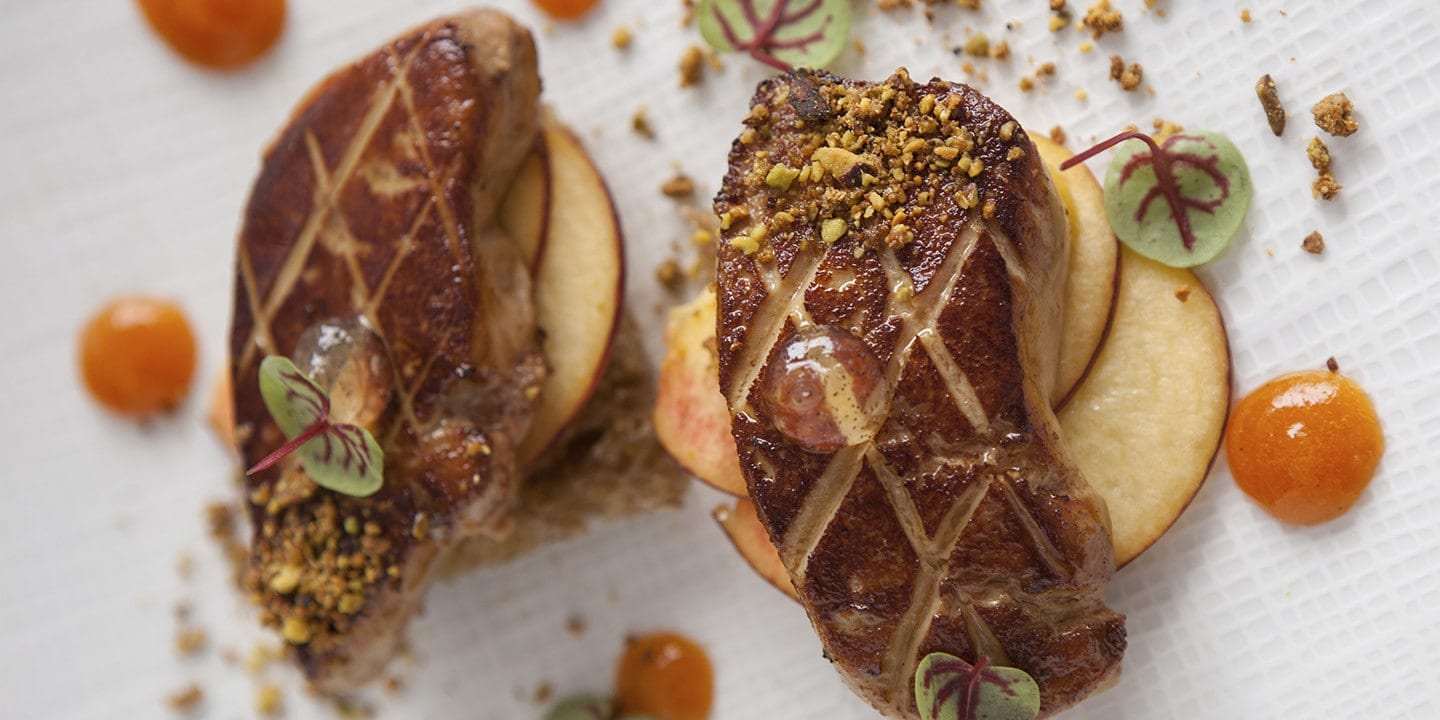 La Chronique has been around for over 20 years (!) and is one of Montreal's best French restaurants. The elegant Laurier Avenue West address is sleek, the tables are enveloped in white, the service is adept, and you can hear yourself speak. In the kitchen, Belgian Marc de Canck and Quebecer Olivier de Montigny prepare one of the best French-inspired menus in town, that changes with the seasons. The house tasting menu changes daily depending on what is available. For $125 you can enjoy a five course dining experience; $225 with the wine pairing.
104 Avenue Laurier Ouest
Montréal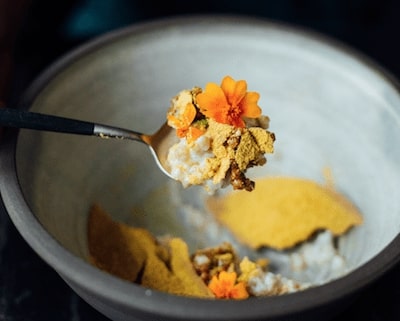 Le Mousso
Mousso has been the talk of the town since it opened, and part of the reason is that it offers an unparalleled dining experience. The young chef Antonin Rousseau-Rivard is one of the most creative and talented chefs in Montreal. The decor is elegant, and the magnificent works of Jean-Paul Mousseau, the chef's grandfather, adorn the walls with enticing colour. The tasting menu is $250, with a full wine pairing for $115 extra. Le Mousso offers a unique experience where the chef and sommelier guide you on a unique tasting journey. The restaurant only welcomes 30 guests per night, so the atmosphere is truly private. Please note that you must arrive before 6:45 pm.
1025 Rue Ontario Est
Montréal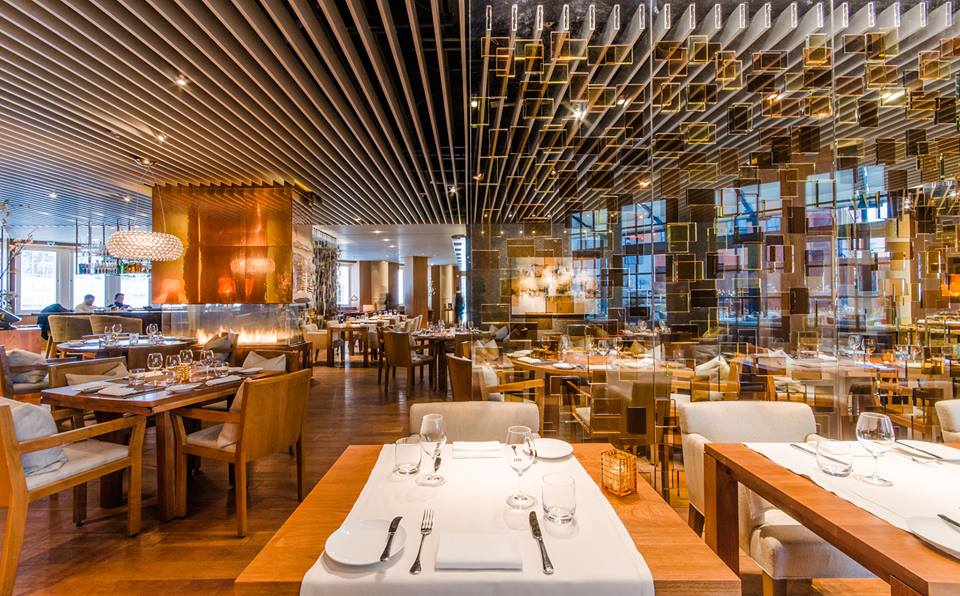 Maison Boulud
Maison Boulud, the restaurant of the chic Ritz-Carlton is also, indeed, very chic. One comes here to celebrate an occasion, to spoil oneself or to impress. Chef Riccardo Bertolino, as Italian as he is, prepares dishes that are out of the ordinary and very much marked by his French touch. The seven-course tasting menu is offered at $169, with wine pairing for $130. We particularly like the elegance of the space and the refinement of the menu offered by the house. The cozy, honeyed address is a perfect place to spend a pleasurable gastronomic evening where you can hear yourself talk.
1228 Rue Sherbrooke Ouest
Montréal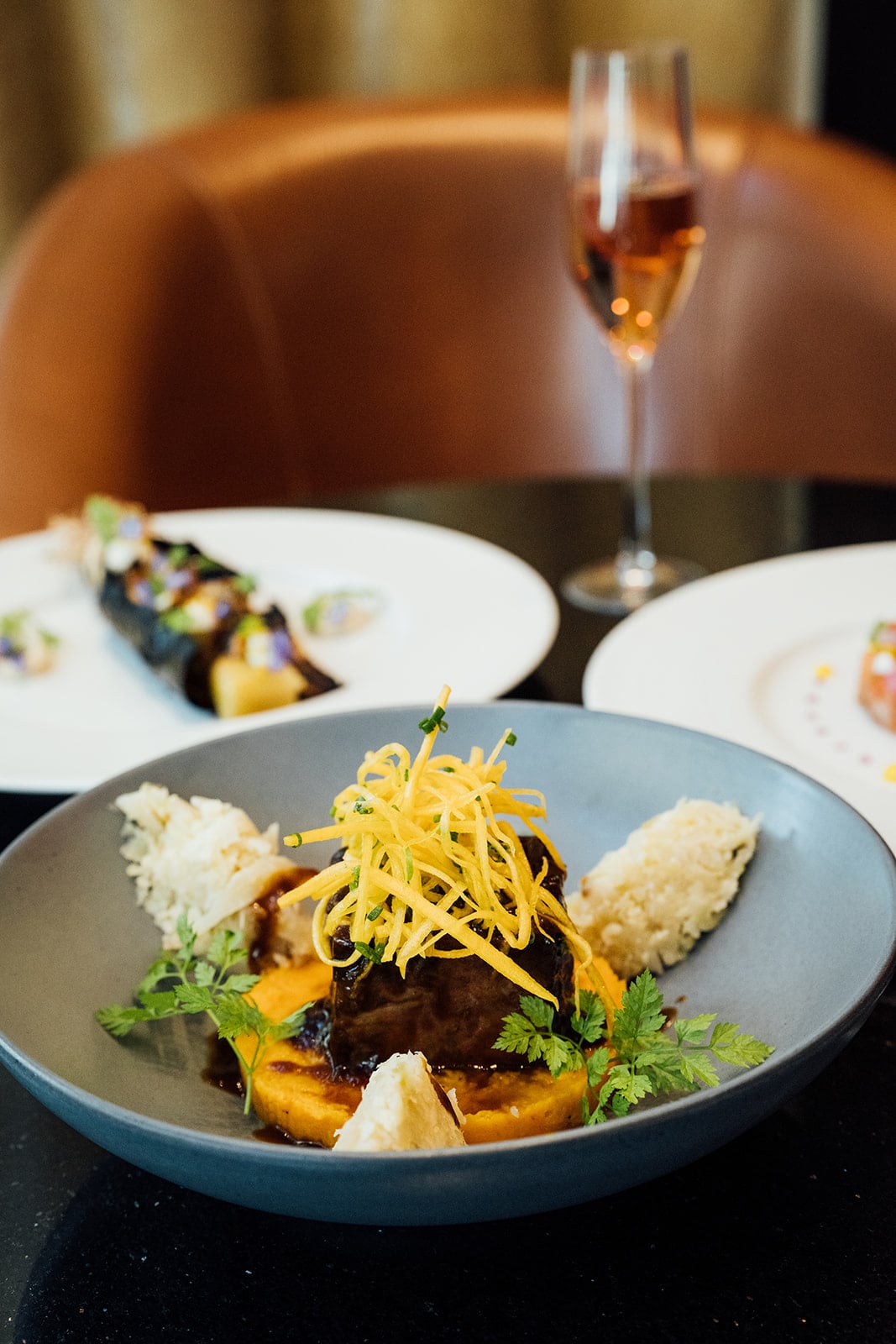 At the Sofitel Hotel, in the heart of downtown Montreal, you'll find one of the best French restaurants in Montreal – Renoir. The chef of the house, Olivier Perret, creates brilliant, delicious and carefully presented dishes. The chef's tasting menu includes four courses at $105 (with an optional fifth course for an additional $20) and can be enjoyed with a wine pairing. Renoir is plush and colourful, with wrap-around chairs and tablecloths. The place is conducive for great conversation and a memorable tasting experience.
1155 Rue Sherbrooke Ouest
Montréal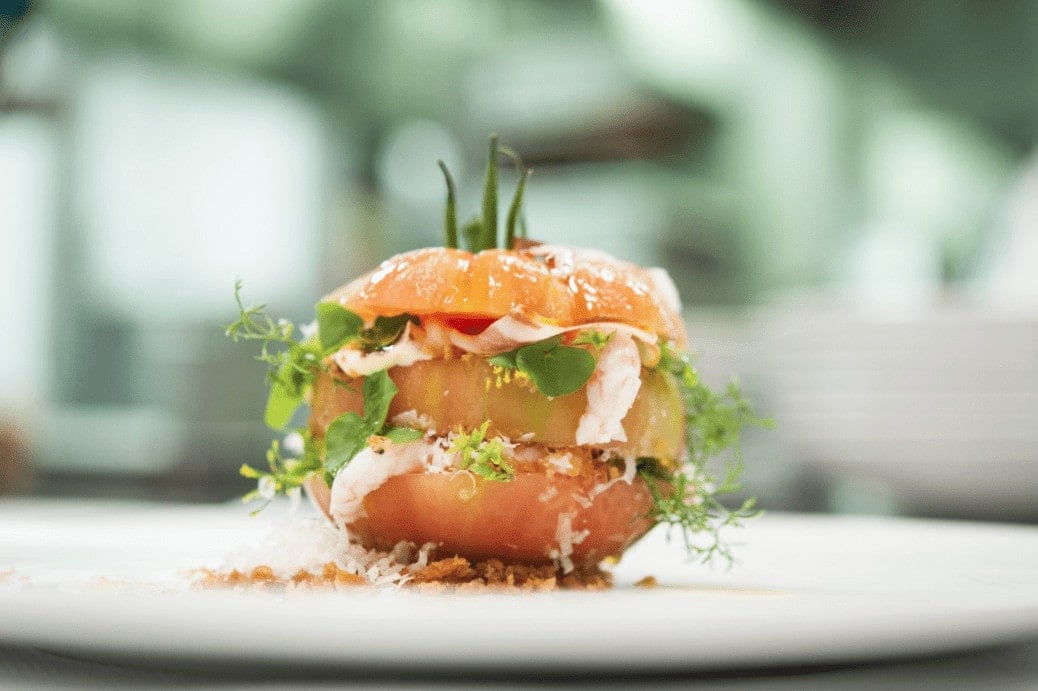 Toqué! is a Montreal institution that has been around for over 20 years and is one of our city's must-visit restaurants! The forerunner of an entire generation of talented chefs, Toqué! puts the spotlight on small local producers and values the traceability of its products. Season after season, the tasting menus are based on market cuisine and exceptional local products. There is a seven-course tasting menu for $182, with wine pairing between $99-$134, or a Prestige wine pairing between $280-$393. Quality and consistency, this is an exceptional address to experience and return to. Photo Hans Laurendeau, Shoot Studio
900 Place Jean-Paul-Riopelle
Montréal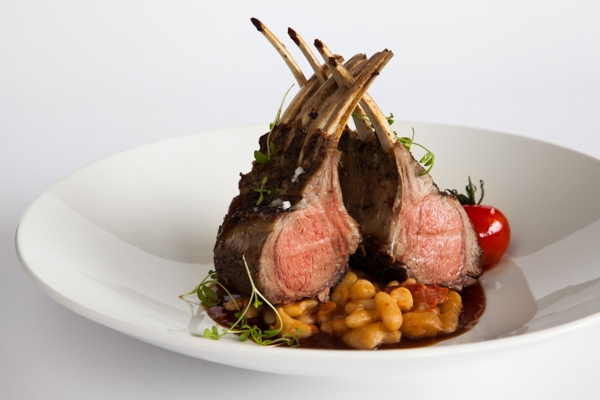 Restaurant Tandem
Tandem is one of the best Bring Your Own Wine restaurants in Montreal and one of our favourites! The restaurant offers French-inspired cuisine in the heart of the Villeray neighbourhood. Here you can enjoy original and tasty cuisine in a welcoming and friendly atmosphere. Chef Pascal Turgeon and his team prepare dishes inspired by the market and the seasons. His wife Ericka Soleilhac and her team take good care of you in the dining room, with their generous and quality service. Tasting menus are available in 5, 7, or 9 courses. This is a superb address. Photo Tandem
618 Route Marie-Victorin
Verchères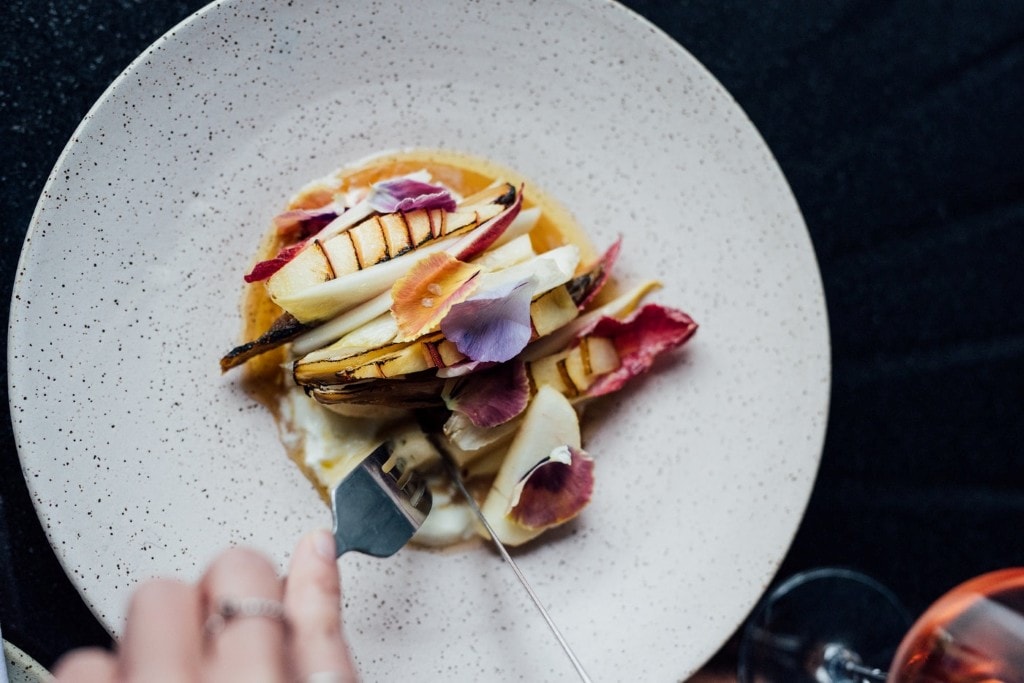 Restaurant Île flottante
The restaurant Île Flottante opened in the former space of Les Deux Singes de Montarvie. This new addition to the Mile-End offers an original address focused on discovery. The culinary offering changes slightly every day, as the chef and his team are inspired by new arrivals and the mood of the moment. Île Flottante's menu is all about tasting ($90), with a particular focus on vegetarian dishes.
Rue Saint- Viateur Ouest
Montreal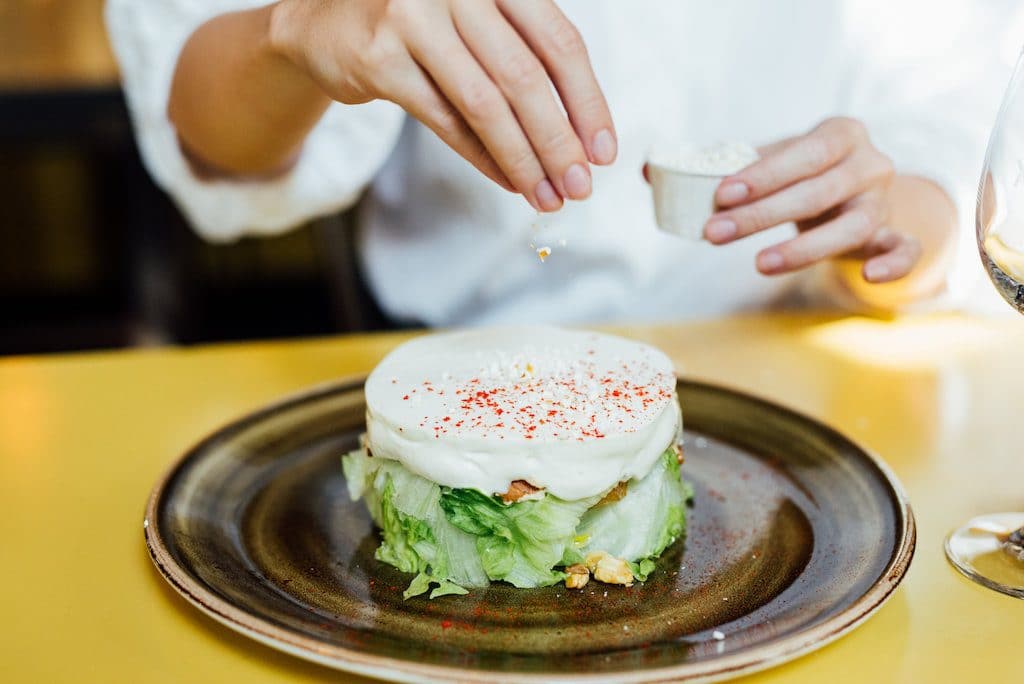 Mile-Ex
The restaurant Mile-Ex offers a discovery menu that features fish and seafood, as well as a selection of local Quebec meat and cheese. The tasting menu evolves from week to week, and with the seasons, but the balance of flavours and the inspiration of chef Gregory Paul always reflect a generous, daring and festive cuisine. Available at $80 per person.
6631 Rue Jeanne-Mance
Montréal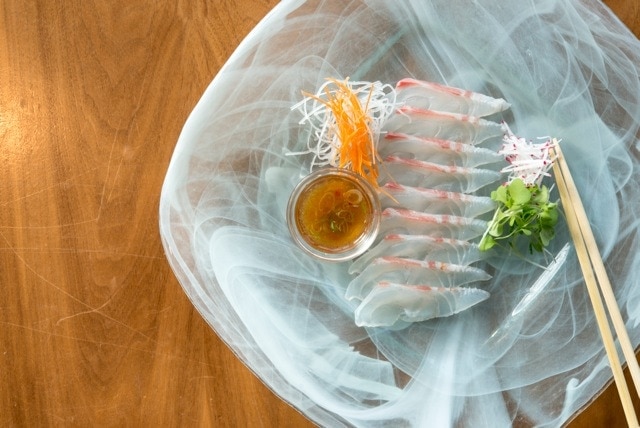 Jun I
Jun I on Laurier Avenue East offers a six-course Omakase tasting menu for $90 per person. It includes assorted nigiri, sashimi and maki, duck tartare, fish such as black cod and striped bass, Montebello trout confit, and dessert.
156 Avenue Laurier Ouest
Montréal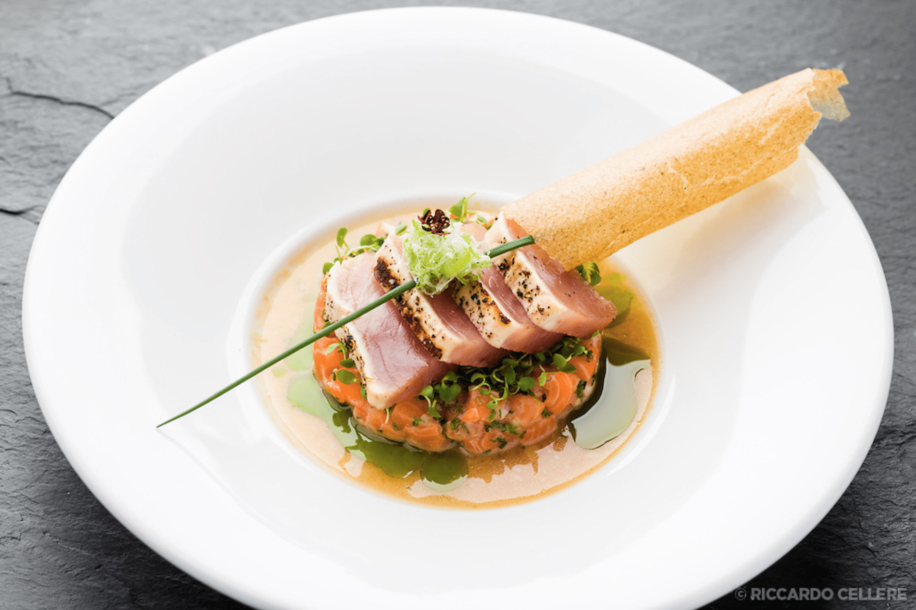 Chef Antonio Park's famous restaurant recently introduced a mysterious Omakase tasting menu starting at $105 per person.
378 Avenue Victoria
Westmount
See on map
1595 Boulevard Saint-Laurent Montréal H2X 2S9
551 Rue Saint-Martin Montréal H3J 2L6
104 Avenue Laurier Ouest Montréal H2T 2N7
1025 Rue Ontario Est Montréal H2L 1P8
1228 Rue Sherbrooke Ouest Montréal H3G 1H6
1155 Rue Sherbrooke Ouest Montréal H3A 2N3
900 Place Jean-Paul-Riopelle Montréal H2Z 2B2
618 Route Marie-Victorin Verchères J0L 2R0
Rue Saint- Viateur Ouest Montreal H2T 2L3
6631 Rue Jeanne-Mance Montréal H2V 4L1
156 Avenue Laurier Ouest Montréal H2T 2N7
378 Avenue Victoria Westmount H3Z 2N4