The Best Butcher Shops for your next Barbecue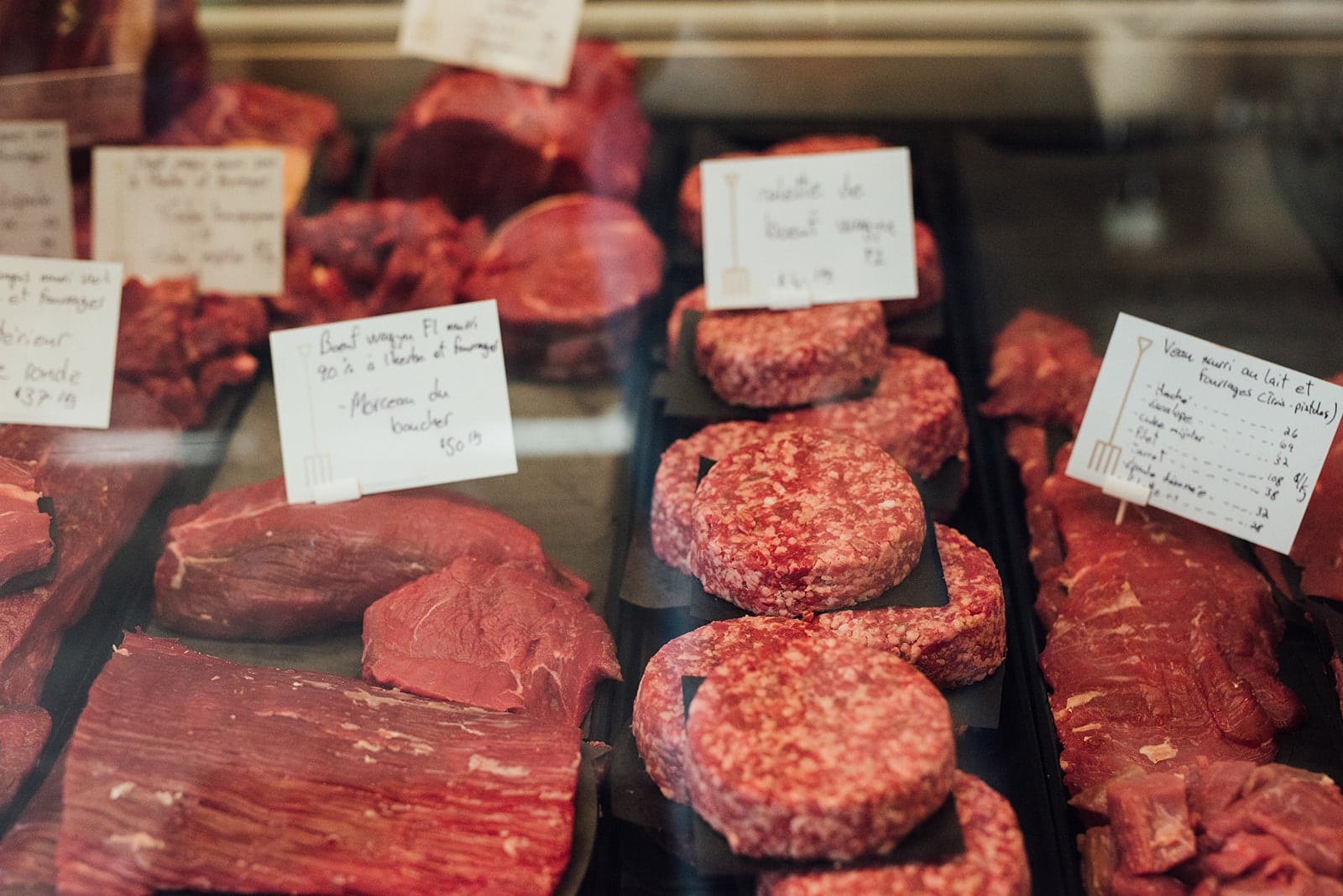 Quebecers love all things grilled! Summer and winter alike, die-hard pitmasters will do anything to indulge in their fiery passion. So where are the best butchers to buy meat for barbecue season?
For them, and for the more casual barbecue chef, we've put together a list of Montréal butcher shops with a great selection for any grilling party. They all work hard to offer carefully prepared products of the highest quality. All you have to do is get the cuts home and fire up the BBQ. From skewers to steaks, sausages and more, the options are endless!
In Europe, no errands are complete without a stop at the butcher. Here, in Canada, we tend to buy things in large quantities in grocery and big-box stores. Still, we'd all benefit from a more European mindset, since it's synonymous with high quality products and more ethical consumption choices. Independent butchers work very closely with small local producers, who practice more sustainable farming. In the same way, butchers aim to use the entire animal, nose to tail. There's no better to way to support the local economy and make ethical choices than by trusting your local butcher.
Here are our favourite butcher shops that offer great cuts to put on the barbecue this summer.
See on map
55 Rue Fleury Ouest Montréal H3L 1T1
1330 Rue Beaubien Est Montréal H2G 1K8
8113 Rue Saint-Denis Montréal H2P 2G7
950 Avenue Beaumont Montréal H3N 1V5
4556b Boulevard Saint-Laurent Montréal H2T 1R3
5237 Boulevard Saint-Laurent Montréal H2T 1S4
6604 Rue Saint-Hubert Montréal H2S 2M3
1142 Avenue Van Horne Montréal H2V 1J8
5785 Chemin de la Côte-des-Neiges Montréal H3S 1Y8
5785 Chemin de la Côte-des-Neiges Montréal H3S 1Y8