$1 Oysters: our favourite places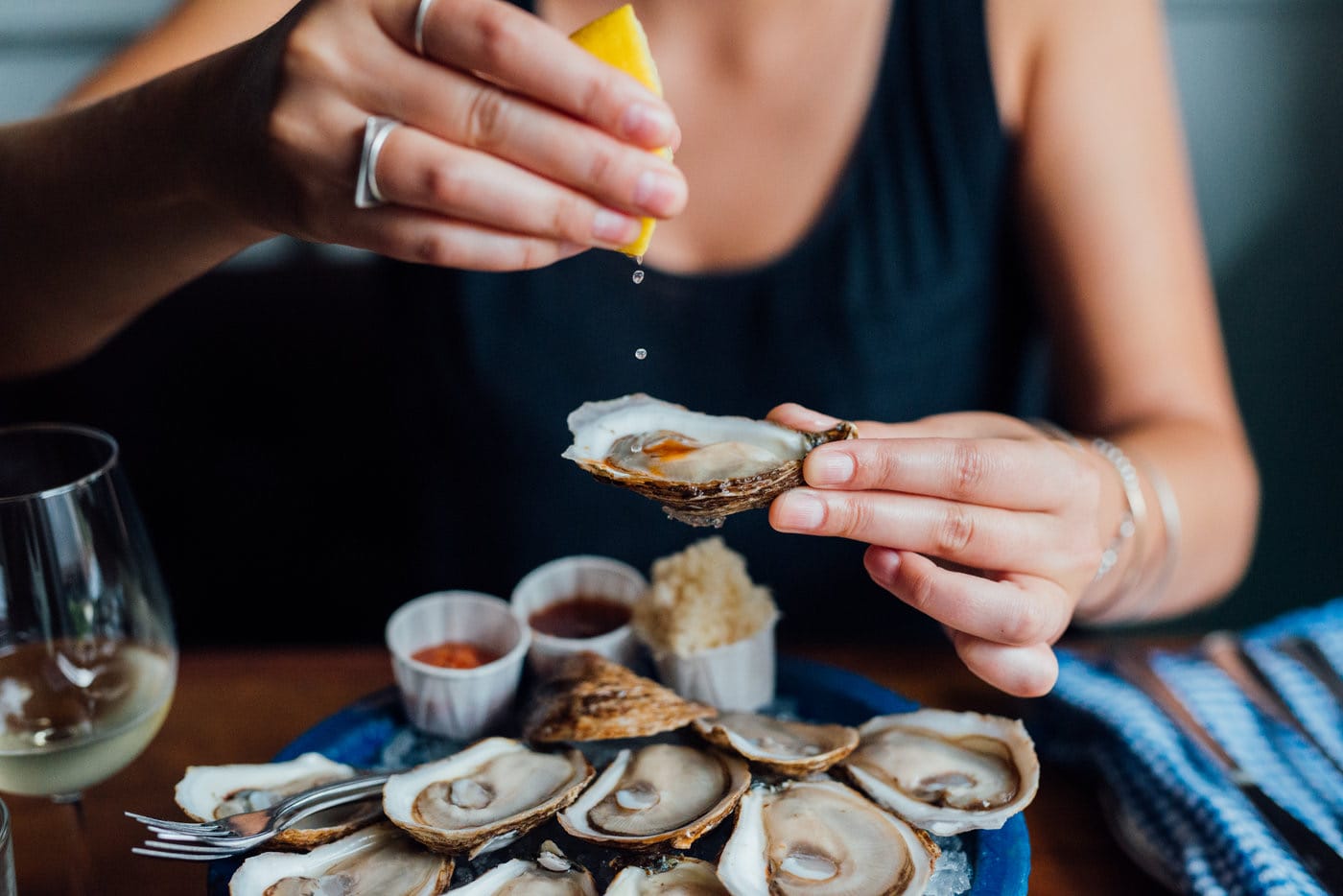 You asked, and we answered! Here's the list of our favourite $1 oysters in Montreal!
Here at Tastet, as with many Montrealers, we love eating oysters. These delicious little mollusks are so fresh and tasty that we can't stop eating them. Beausoleil from New Brunswick, Blue Point, Bras d'or, Canadian Cove, Malpeque, Colville Bay from Prince Edward Island, Hamma Hamma from Washington… a myriad of oyster varieties are available and sometimes we don't know where to begin. In fact, there are more than a hundred varieties around the world! Fortunately, some places make it easier for us by offering them at such a low price that we can have a wider sampling. $1 oysters are very much appreciated by all. Whether you are an amateur or simply curious, it is a good option to taste different varieties without breaking the bank. Juicy, meaty, salty, sweet, mineral, firm, soft or vegetal, we enjoy savouring them with crisp bubbles or a good glass of white wine. This marine mollusc rich in vitamins, minerals and protein is a real pleasure!
And so, we've put together this list of our favourite places that offer $1 oysters throughout the week. These are places we especially love to go to for a treat on a budget.
If you're willing to pay a little more for delicious, high-quality oysters, we also have a list of great oyster places in Montreal.
Bon appétit, and treat yourself!
5669 Avenue de Monkland Montréal H4A 1E3
4019 Rue Wellington Montréal H4G 1V6
327 Avenue Duluth Est Montréal H2W 1J1
1327 Avenue Laurier Est Montréal H2J 1H4
241 Boulevard du Curé-Labelle Laval H7L 2Z9
3568 Rue Notre-Dame Ouest Montréal H4C 1P4