Montreal's most romantic restaurants x CACAO BARRY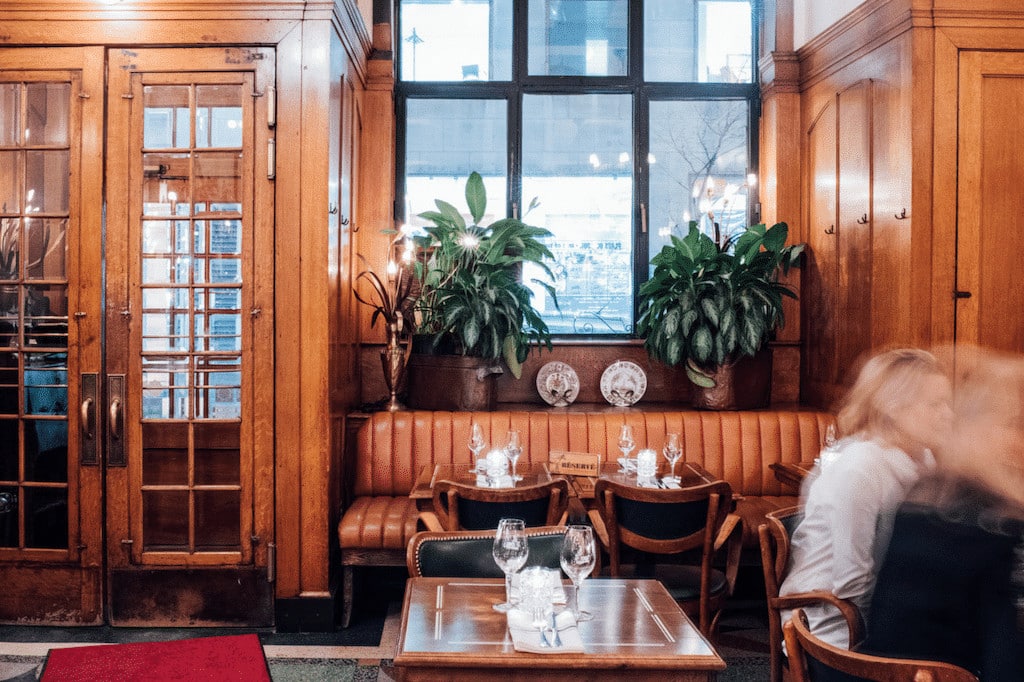 The Petit Larousse dictionary defines the word romantic as "[that] which manifests a predominance of idealism and sentimentality; Which, by nature, touches the sensibility and imagination, invites emotion and reverie, expression of feelings."
We have prepared a list of the most romantic restaurants in Montreal. This list is brought to you in collaboration with Cacao Barry, a high-end French company that offers delicate and refined chocolate. Cacao Barry is a world-renowned French institution that has been offering amazing chocolate for over 170 years all over the world. Working closely with the best cocoa producers and the world's greatest chefs, Cacao Barry offers a range of cocoa products, dried fruit products, chocolate from exclusive plantations as well as delicious chocolate recipes.
Here is our list of the most romantic restaurants in Montreal in collaboration with Cacao Barry: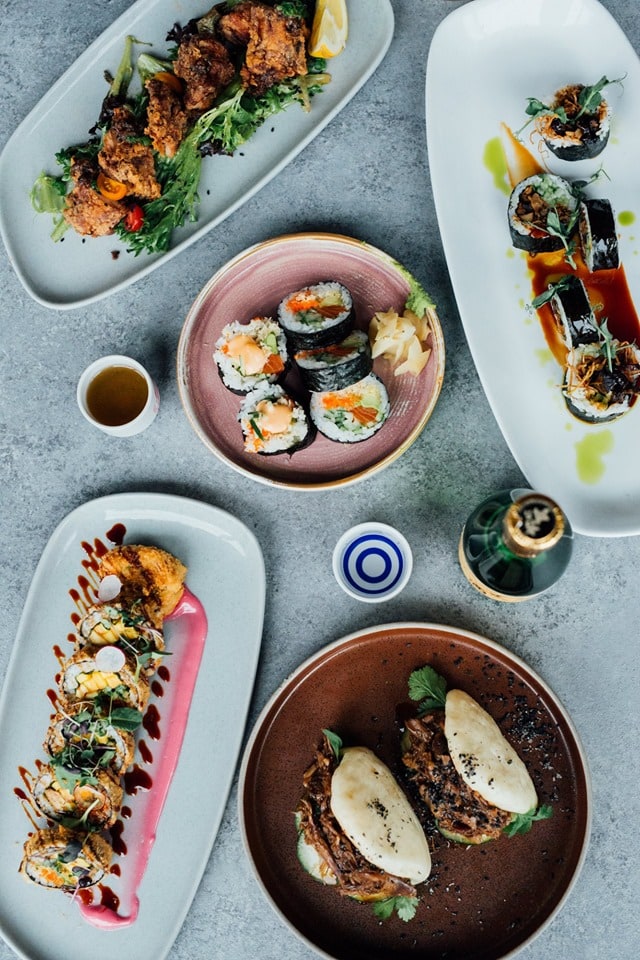 Blossom is one of the most beautiful restaurants in Montreal. The space made a lasting impression when it opened, thanks in part to the huge cherry blossom tree in the middle of the room. The menu features hand-rolls, sashimi, and rice rolls in nori. The address also offers several dishes – mainly Japanese – and one of the longest sake lists in town. Photos Le Blossom
1101 Boulevard de Maisonneuve Est
Montréal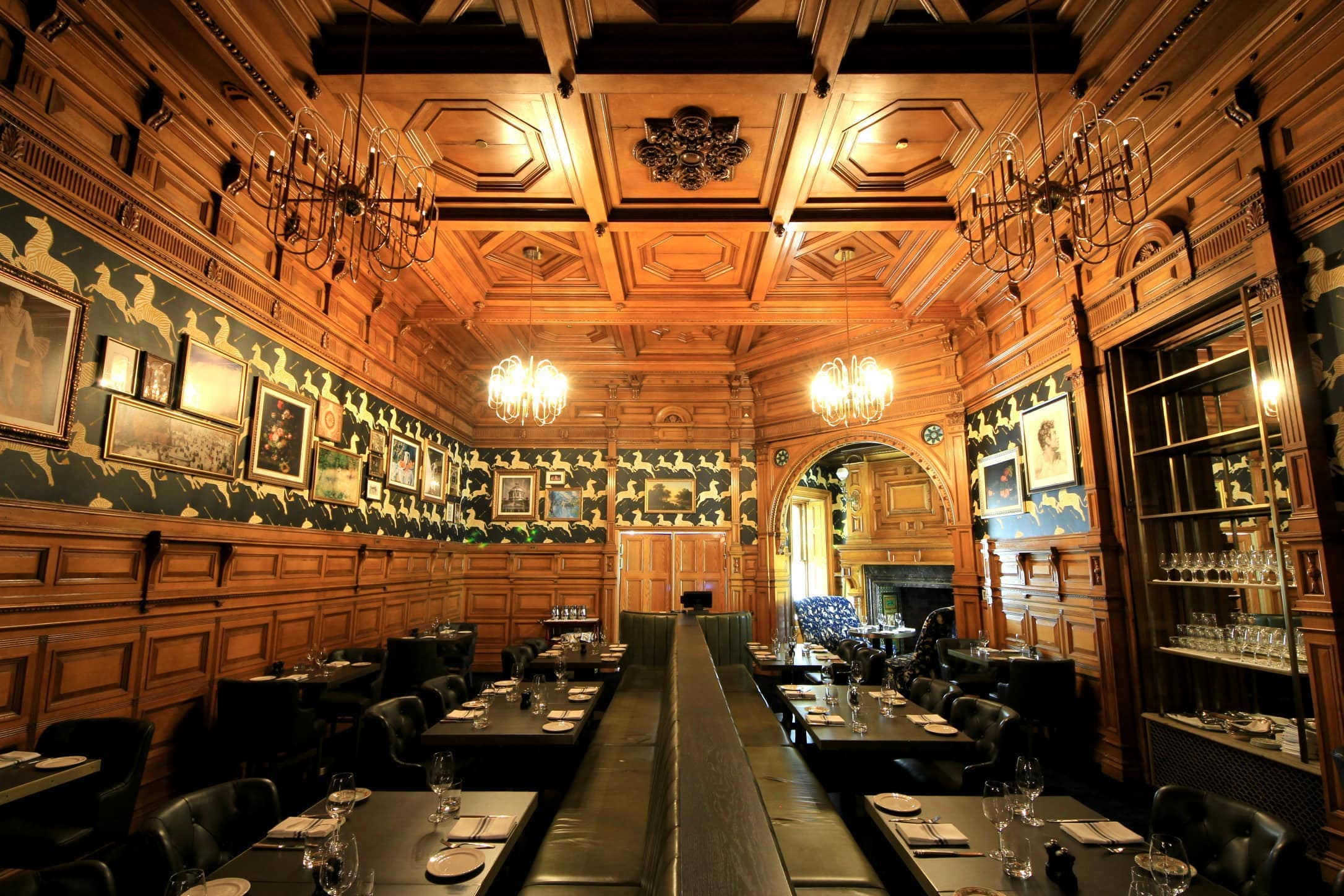 Bar George is also on the list of Montreal's finest restaurants. Housed in the Mount Stephen Club, a luxurious former private club, it has retained the unique charm of the building and the owners have added their signature touch. We come here to discover one of the best English menus in town! This is a perfect spot for a classy romantic evening. photos Cindy La
1440 Rue Drummond
Montréal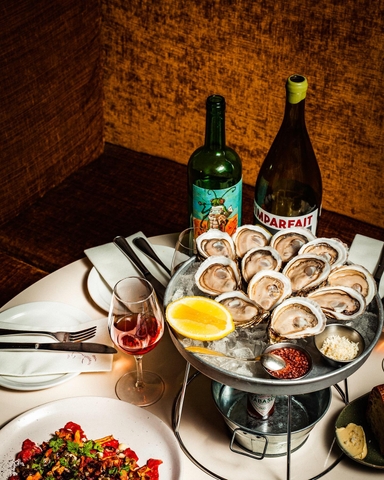 Boxermans is one of our favourite restaurants. The decor is understated and modern, with an openness and airiness about the space that feels good. The long banquette makes for a comfy evening, as well. We come here to enjoy simple small plates and very good reasonably priced wines. The staff is charming, which always adds to the cachet of an establishment. Photos Alison Slattery
1041 Avenue Van Horne
Montréal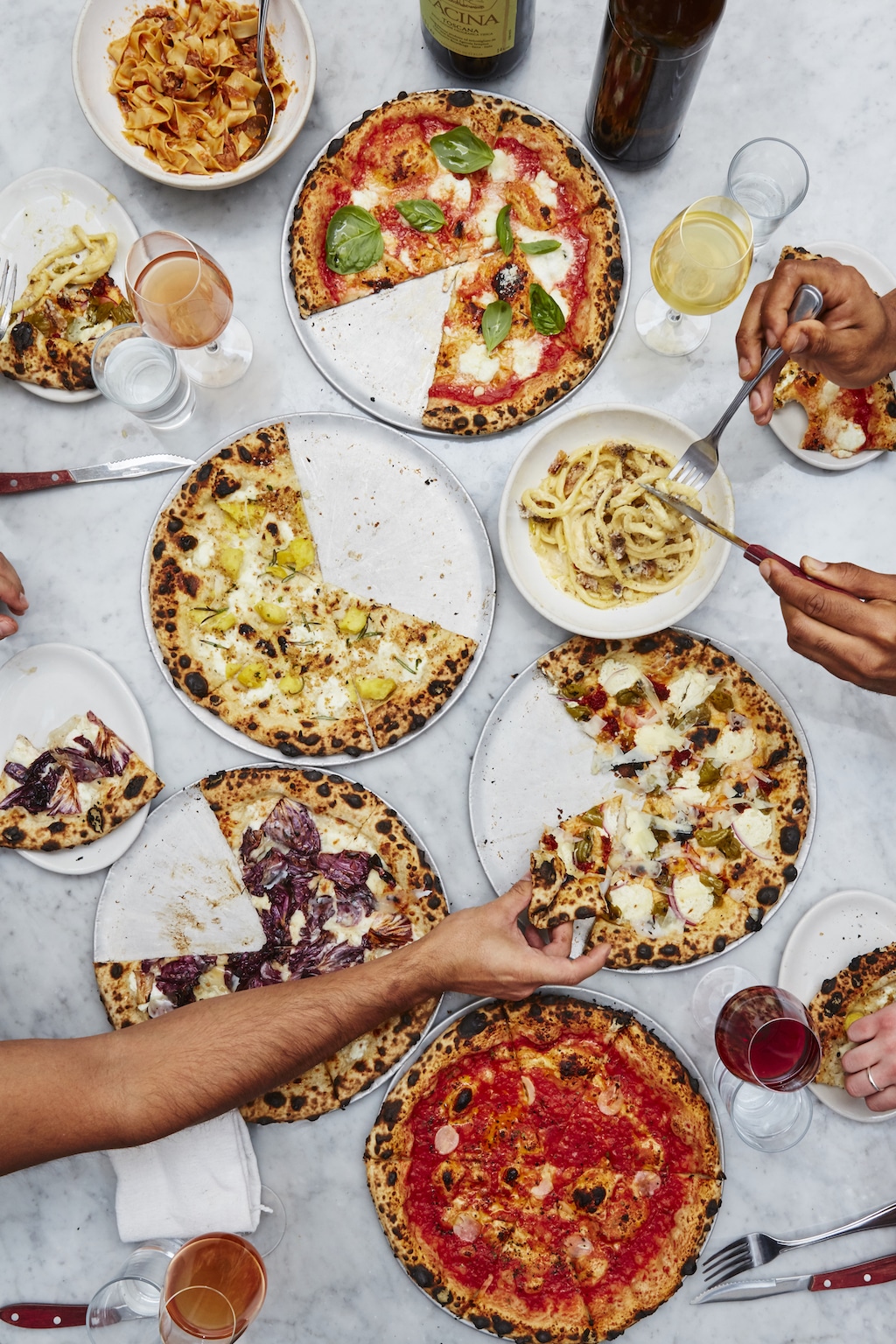 Elena, the newest restaurant from the owner's of Nora Gray, is a stellar spot. The decor is bright and very retro Italian, with a 60-seat dining room that opens onto an open kitchen. Here, you can enjoy their homemade pasta, some of the best pizzas in town, satisfying salads, and much more. Their wines are primarily Italian, and mostly natural. photos Dominique Lafond
5090 Rue Notre-Dame Ouest
Montréal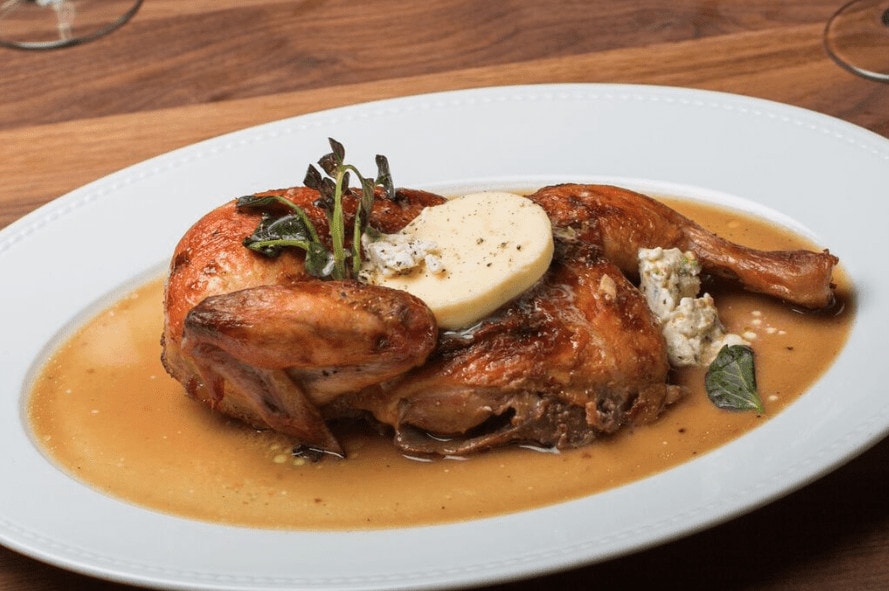 At Jellyfish, you'll find people who are passionate about cooking. The talented young chef Mathieu Masson-Duceppe offers Asian influenced cuisine that is meant for sharing. The products are fresh and high quality, and the dishes original. The menu is accompanied by great cocktails and a wine list for lovers of high-end bottles. The address is perfect for a chic evening in Old Montreal. Photos Patricia Brochu
626 Rue Marguerite-d'Youville
Montréal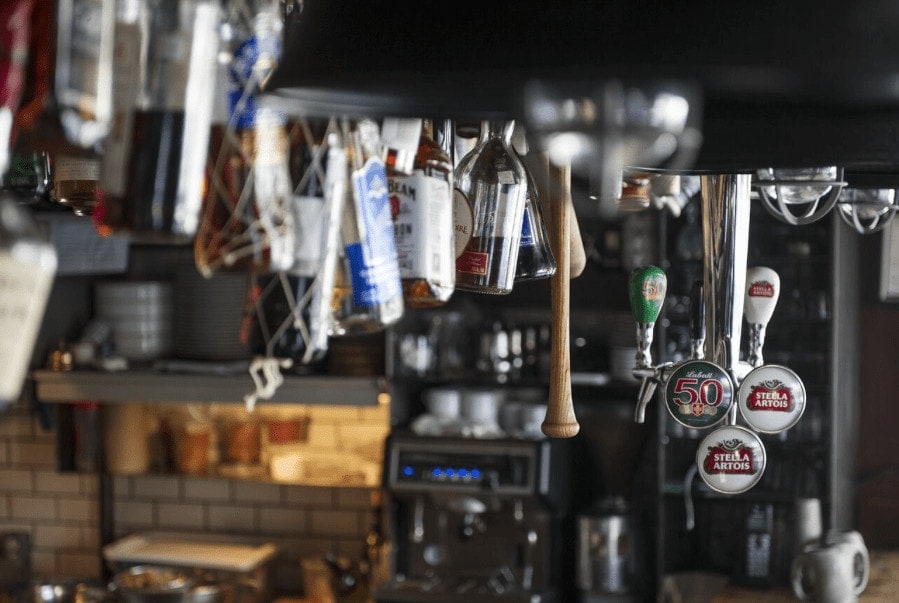 You enter here as if you were entering the home of friends who know how to host. The small restaurant is warm and comfortable, the decor simple and classic. On the menu, you'll find revisited classics made with love and always very well executed. The service at Le Chien Fumant is like the place: attentive and generous. Photos François Léger-Savard.
4710 Rue de Lanaudière
Montréal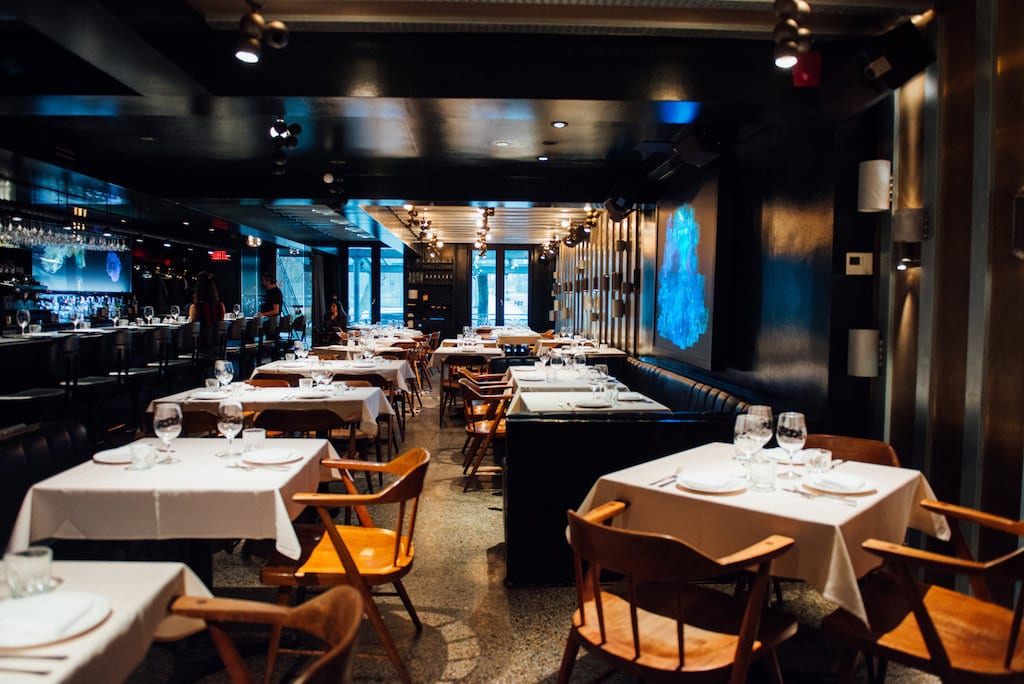 Le Filet is a staple in Montreal. In a beautifully intimate setting, you will enjoy memorable dishes inspired by the sea. The hybrid menu is influenced by the chef's Japanese origins and his training in French cuisine. There is definitely something special about Le Filet, with its soul and undeniable class, and an address not to be missed in the city. Photos Alison Slattery
219 Avenue du Mont-Royal Ouest
Montréal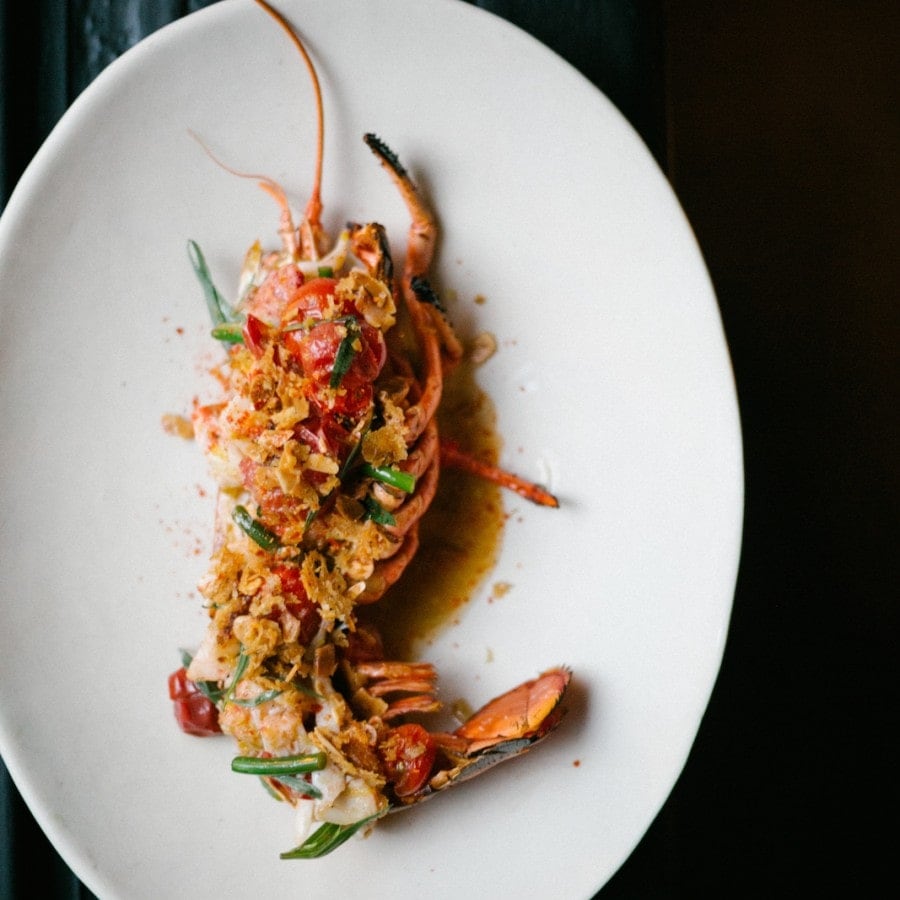 Foxy – from the owners of Olive & Gourmando, Dyan Solomon and Éric Girard – is undeniably romantic. In their comfortable, intimate and original space, you can enjoy dishes that remind you of the countryside. The short menu offers superb items and delicate, tasty and original small plates – it is definitely one of the best restaurants in Griffintown. The place is always bustling and the atmosphere is particularly vibrant. Photos Alison Slattery
1638 Rue Notre-Dame Ouest
Montréal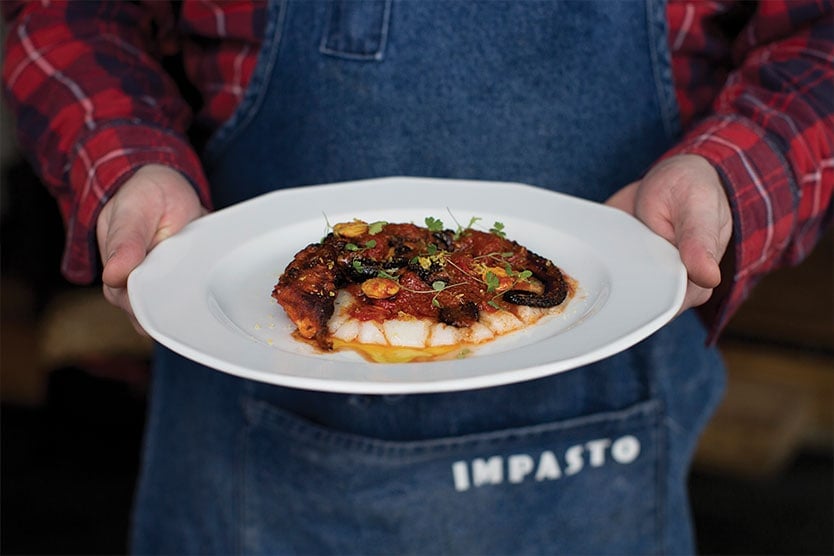 Impasto is hands down one of the best Italian restaurants in Montreal and offers some of the best pasta in the city. The menu reflects the qualities of its chef and co-owner Michele Forgione: Italian, generous and original. Everything is homemade, and you can immediately tell upon smelling and tasting their food. As always, be sure to save room for dessert! Impasto also charms with its modern and elegant decor designed by Zébulon Perron. Photos Julie Perreault
48 Rue Dante
Montréal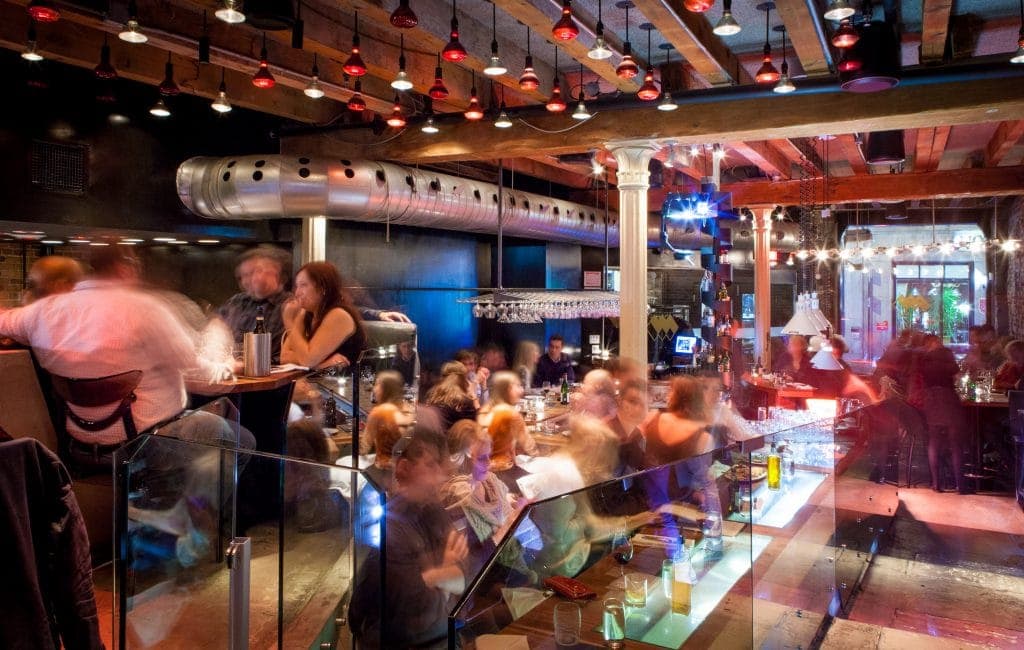 In a magnificent space designed by Bruno Braën, Mangiafoco transports you with each visit. The restaurant also offers one of the best pizzas in Montreal: simple, delicious and cooked to perfection in a Marana Forni oven imported from Italy. The rest of the menu features modest but well executed cuisine and, most importantly, an exceptional wine list, strictly composed of privately imported Italian wines. Photos Dominic Gouin, Vadim Daniel and Patricia Brochu
105 Rue Saint-Paul Ouest
Montréal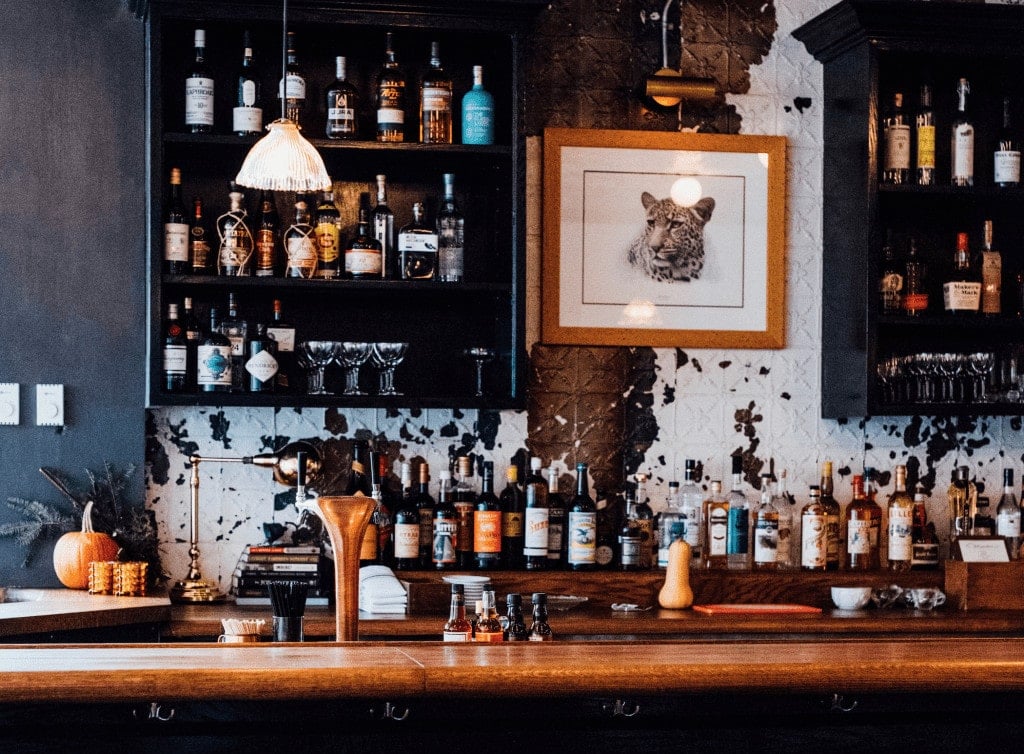 Le Marconi, the restaurant of excellent chef Mehdi Brunet-Benkritly, is small and quite romantic. Even if the tables are quite close together, the space offers an intimate and special ambiance. There is a nice wine list, cocktails and a seasonal, market-driven menu with small dishes to share, influenced by the chef's many travels. Be sure to save room for desserts here as well – they're delicious. Photos Alison Slattery
45 Avenue Mozart Ouest
Montréal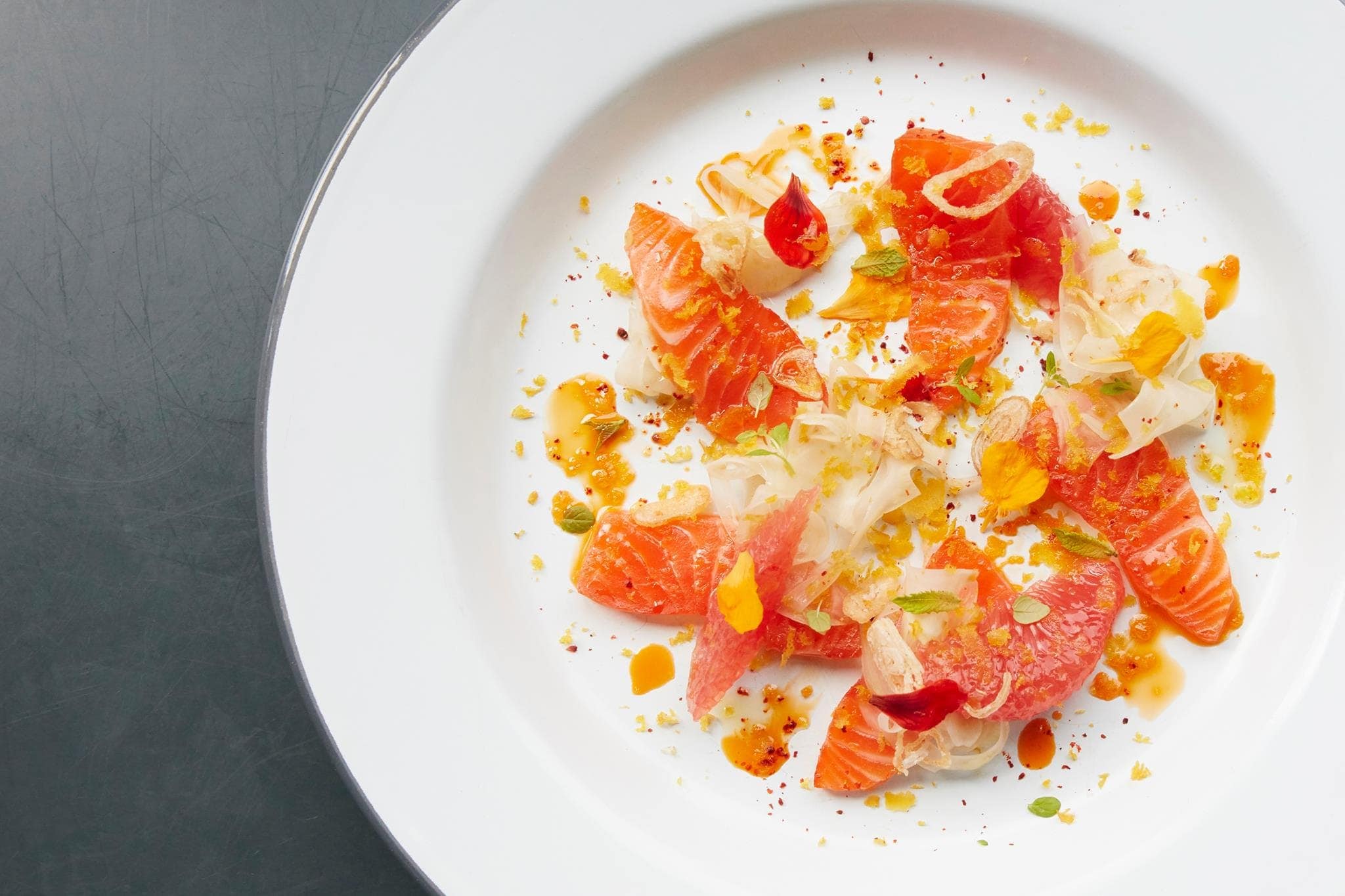 Moleskine
This restaurant has become a Montreal staple! The talented team at Moleskine has created one of the most romantic restaurants in town in the mezzanine area. Moleskine's decor is intimate, cozy and one of a kind. As for the menu, you will find all sorts of Italian dishes and very good wines. To discover. photos Dominique Lafond
3412 Avenue du Parc
Montréal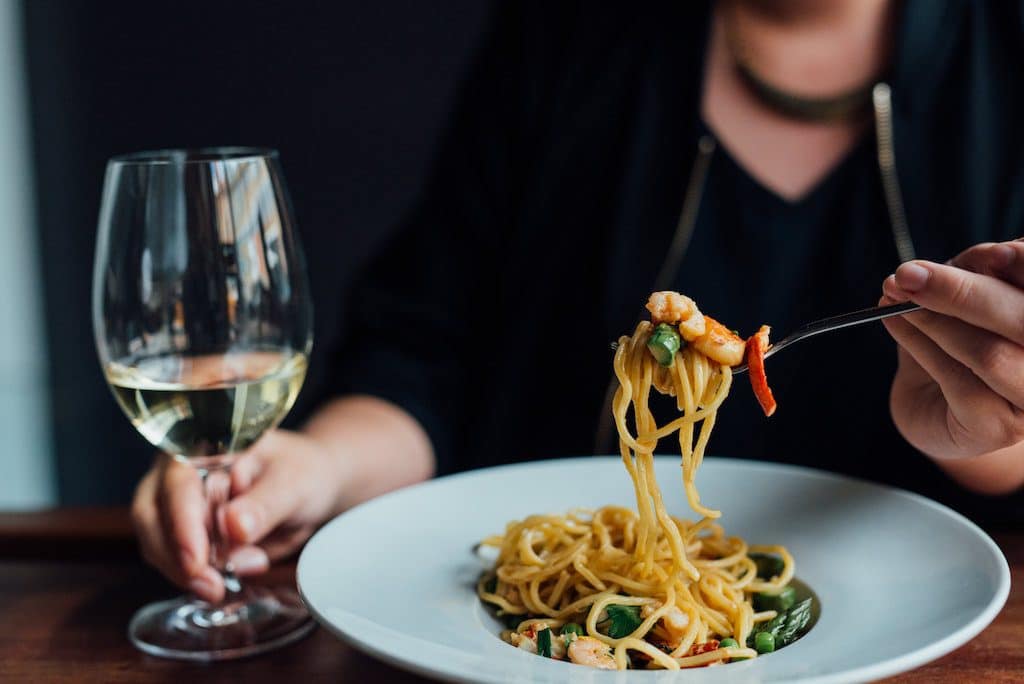 A Montreal classic! Pullman is one of the most romantic wine bars in town. The industrial wine bar offers an intimate setting where you are transported by the elegant atmosphere; everything here is classy, yet casual. The house offers a multitude of curated wines and a small, tasty and refined menu. The service is courteous and warm. Photos Alison Slattery
3424 Avenue du Parc
Montréal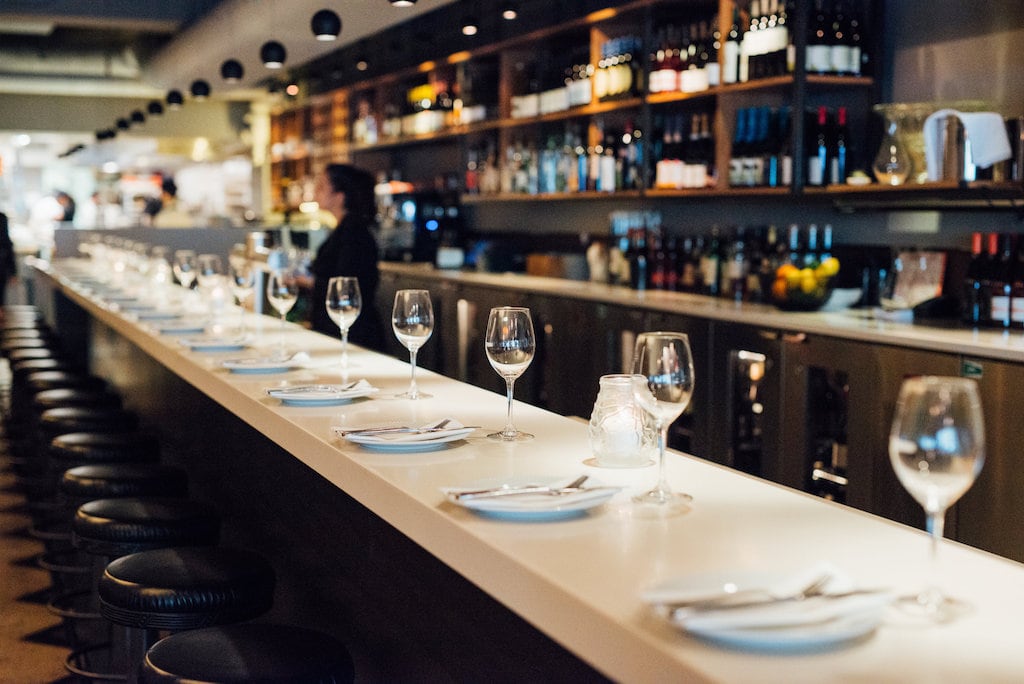 Cadet
Cadet is one of the best restaurants in Montreal! The little brother of the famous restaurant Bouillon Bilk, Cadet meets all our expectations. The restaurant offers a menu of plates to share with fresh products and original and delicious combinations. All of this to be enjoyed in their elegant and sleek space. Photos Alison Slattery
1431 Boulevard Saint-Laurent
Montréal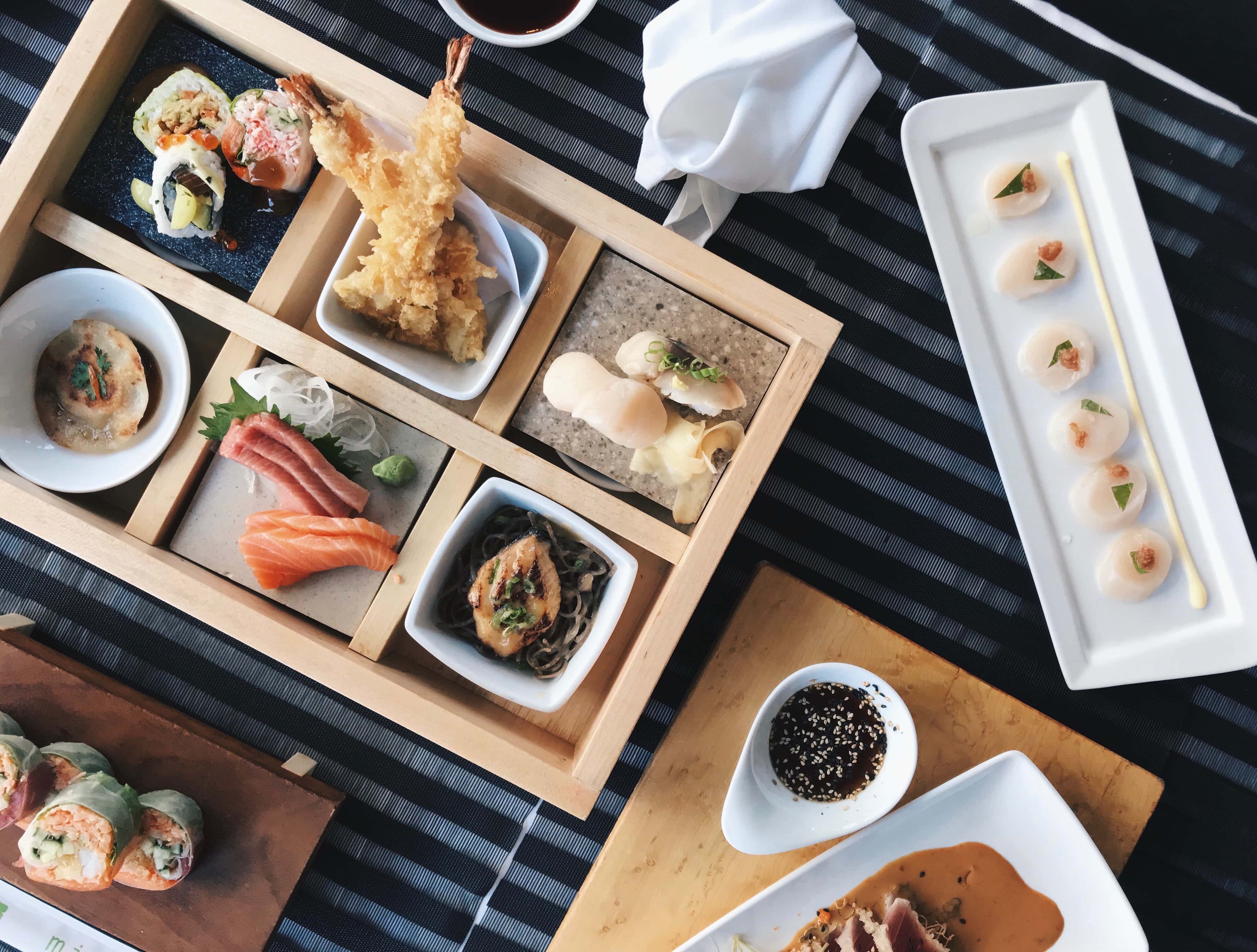 Mikado has been a favourite address for sushi lovers since its very beginning. The magnificent restaurant on Laurier Avenue West has a spacious, uncluttered interior, just like the delectable bites you can enjoy. This restaurant is the perfect place for a romantic outing.
399 Avenue Laurier Ouest
Montréal
1101 Boulevard de Maisonneuve Est Montréal H2L 1Z6
1440 Rue Drummond Montréal H3G 1V9
1041 Avenue Van Horne Montréal H2V 1J4
5090 Rue Notre-Dame Ouest Montréal H4C 1T1
626 Rue Marguerite-d'Youville Montréal H2Y 2E4
4710 Rue de Lanaudière Montréal H2J 3P7
219 Avenue du Mont-Royal Ouest Montréal H2T 2T2
1638 Rue Notre-Dame Ouest Montréal H3J 1M1
48 Rue Dante Montréal H2S 1J6
105 Rue Saint-Paul Ouest Montréal H2Y 1Z5
45 Avenue Mozart Ouest Montréal H2S 1C1
3412 Avenue du Parc Montréal H2X 2H5
3424 Avenue du Parc Montréal H2X 2H5
1431 Boulevard Saint-Laurent Montréal H2X 2S8
399 Avenue Laurier Ouest Montréal H2V 2K3