Valentine's Day brunches: Our suggestions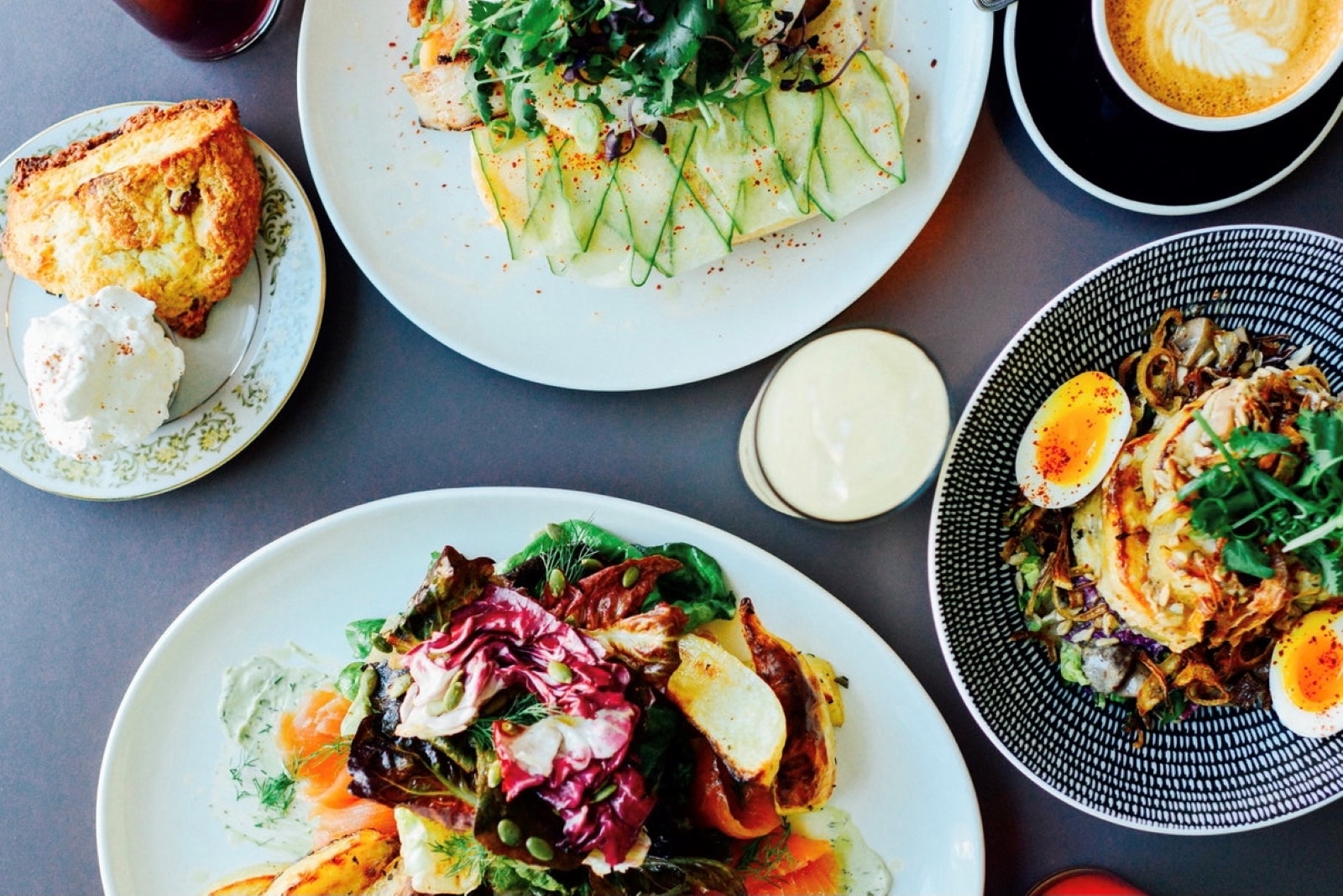 With Valentine's Day just around the corner, love is in the air—and also on our plates. Couples might plan some quality one-on-one time, while singles may plan a cozy evening or outing by themselves or with friends. However you celebrate, we can't deny that marking the day with some good food is always a good idea.
Sometimes the simple attention of a breakfast in bed is more appreciated than a shower of extravagant gifts. Love is beautiful, it's sweet, and your Valentine's Day morning deserves to be too.
Here are a few restaurants that are offering brunch menus either in-house or to-go, so you can stay comfortable under the covers, or enjoy a long-awaited meal out!
If you're looking for more gourmet ideas, check out our list of special Valentine's Day takeout menus. If you're lacking in inspiration this year, here are a few Montreal-based lists that might help guide you: Our favourite chocolate shops, the best cookies, local florists that offer home delivery, the best pastry shops, and restaurants open for take-out.
With that, we hope you have a lovely Valentine's Day!
♡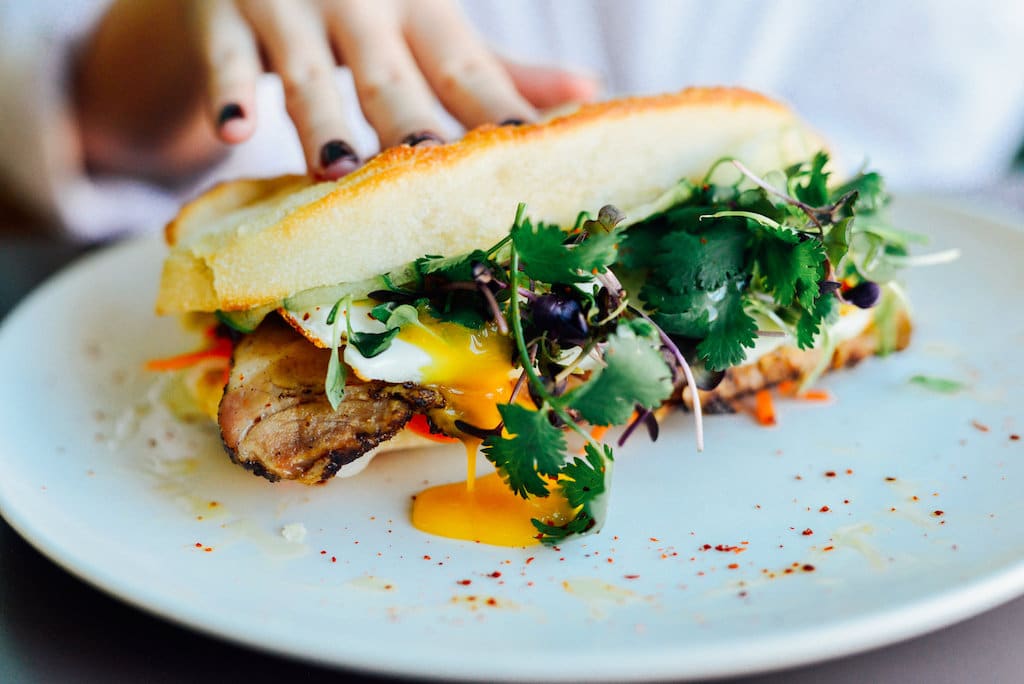 You don't need a special occasion to head to Santa Barbara for brunch. Their delicious brunches are offered Wednesday through Sunday, from 9am to 2pm. You always have the option to top it off with a nice bottle to celebrate with your partner!
6696 Rue de Saint-Vallier
Montréal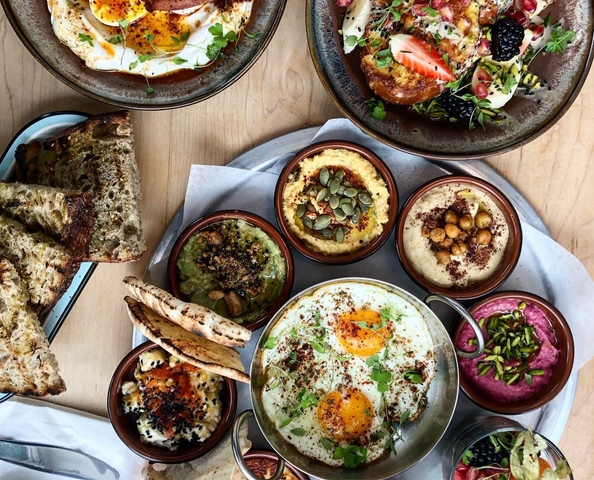 Bloomfield—one of the most charming addresses in Montreal—prepares a Mediterranean brunch perfect for celebrating the day of love on Saturdays and Sundays.
1199 Avenue Van Horne
Montréal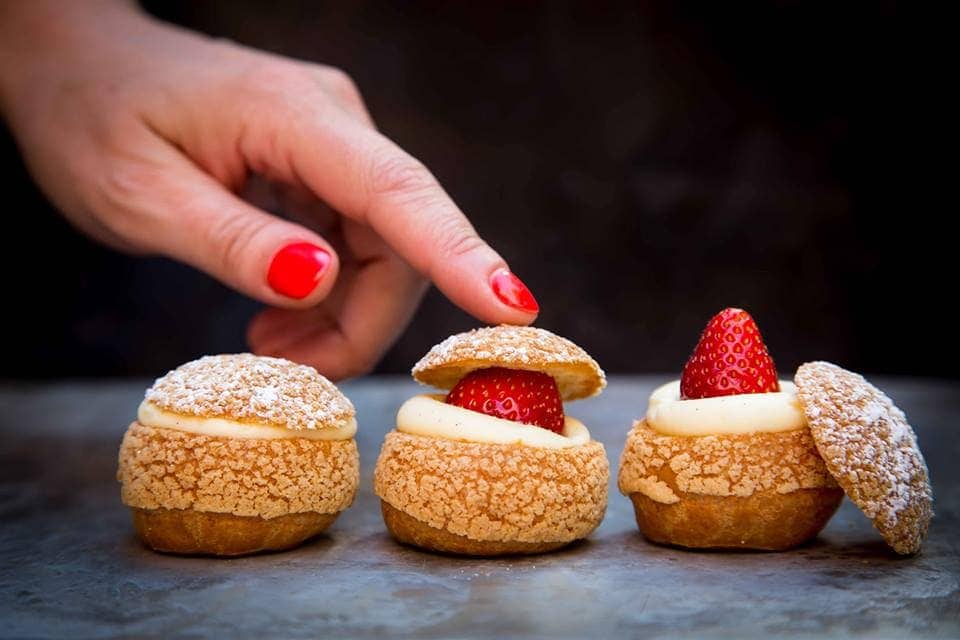 Looking for some sweet delights to enjoy with your brunch? Pâtisserie Rhubarbe has just what you need. This year, they're offering succulent cakes to celebrate the day of love. You'll find a lemon-hazelnut marble cake with ganache, a cocoa puff pastry with ganache and passion fruit caramel, and a St-Honoré choux with maple whipped cream, apple compote and light cream. The patisserie will be open on Monday, February 14 to pick up your orders.
1479 Avenue Laurier Est
Montréal
See on map
6696 Rue de Saint-Vallier Montréal H2S 2P7
1199 Avenue Van Horne Montréal H2V 1K1
1479 Avenue Laurier Est Montréal H2J 1H8