Good brunches in the Plateau: Our suggestions
Where to go for a good brunch on the Plateau?
Brunch. Noun. Masc. – "A late breakfast which, combining toast, cold meats, salads and cakes, takes the place of lunch" says the Larousse dictionary. Brunch is usually enjoyed in the late morning and is more substantial than a traditional breakfast. It also normally includes sweet and salty breakfast and lunch dishes on the same table. More and more, this more laid-back meal has become an important part of the diet of Montrealers, young and old alike. With more and more restaurants offering brunches, restaurateurs are constantly trying to innovate to stand out. The result is a multitude of options for brunching in good company on weekends, and we're not complaining!
The Plateau Mont-Royal is one of the nicest neighbourhoods in the city. Cosmopolitan, the neighbourhood attracts an eclectic population: artists, young professionals, cultural communities, families and student foodies. According to the City of Montreal, the Plateau makes up 6.1% of the city's total population, and the neighbourhood is also known for its good restaurants and bars. To help you find your way through the urban jungle that is the world of Montreal's restaurants, we have put together a list of the best places to go for brunch in the Plateau Mont-Royal.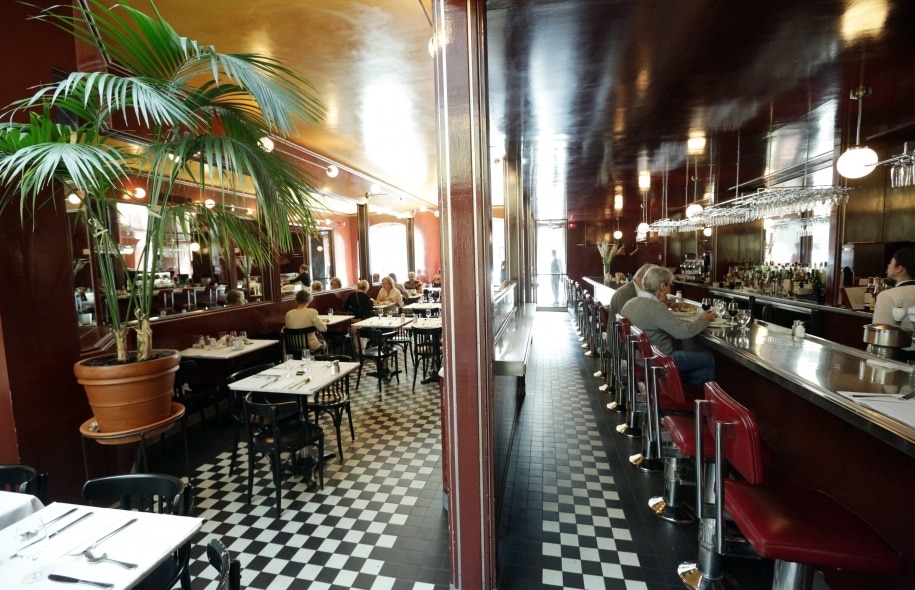 L'Express
Classic brunches – L'Express is a Montreal staple. We often forget that they offer a classic breakfast, but let us remind you: mimosas, fruit salads, brioche bread, croissants, French toast, smoked salmon bagel, eggs prepared just as you like them, omelettes, quiches, potatoes, coffee… It's all there, and done just right! The brasserie atmosphere also adds to the charm of the experience and the service is courteous, even in the early morning. Photo Alison Slattery
3927 Rue Saint-Denis
Montréal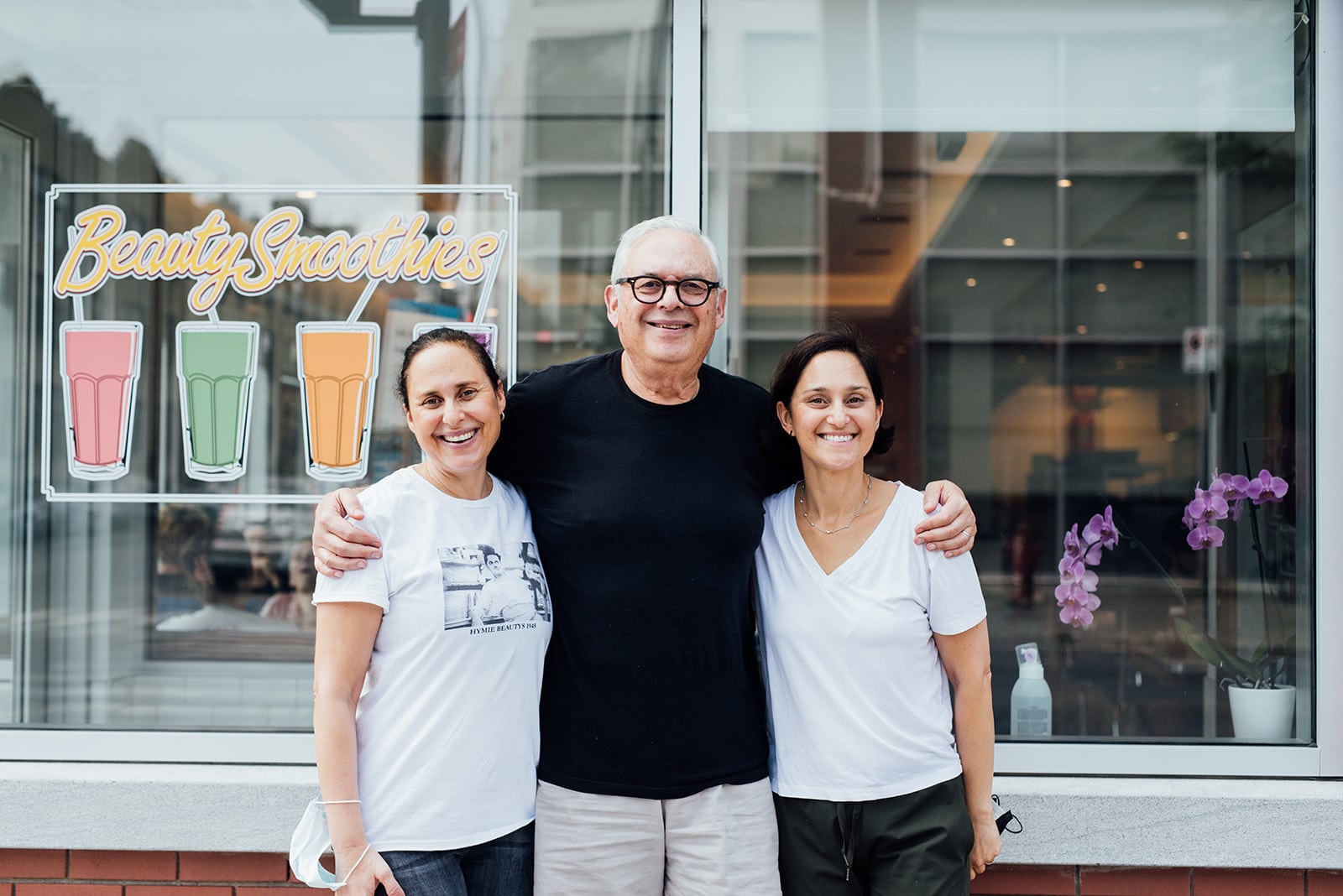 Beautys Luncheonette
Classic brunches – Open since 1942, this famous breakfast restaurant is a Montreal institution. Beauty's reputation travels far beyond Montreal, the little corner restaurant is talked about all over the world. The charming address offers one of the best breakfast sandwiches in town and Beauty's classics are always appreciated by loyal customers and tourists alike – people come here for a comforting breakfast. We appreciate the period decor and the hospitality of the house.
93 Avenue du Mont-Royal Ouest
Montréal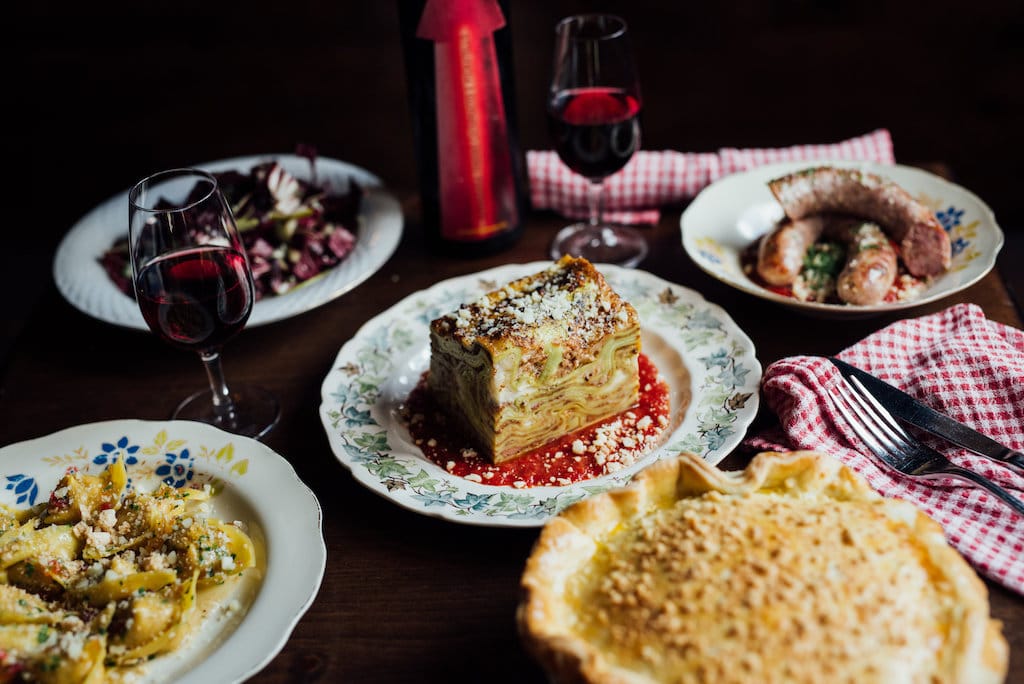 Gourmet brunches – Maison Publique serves one of our favourite brunches in town. With local flavour and an English flair, the food is seasonal, so the menu varies greatly. Maison Publique offers a few classics like the egg and blood pudding, as well as its pancakes that are usually a fixture on the menu. We love Maison Publique for its Anglo feel in the heart of the French neighbourhood, for its intimate atmosphere, friendly service and for the brunch experience at the bar.
4720 Rue Marquette
Montréal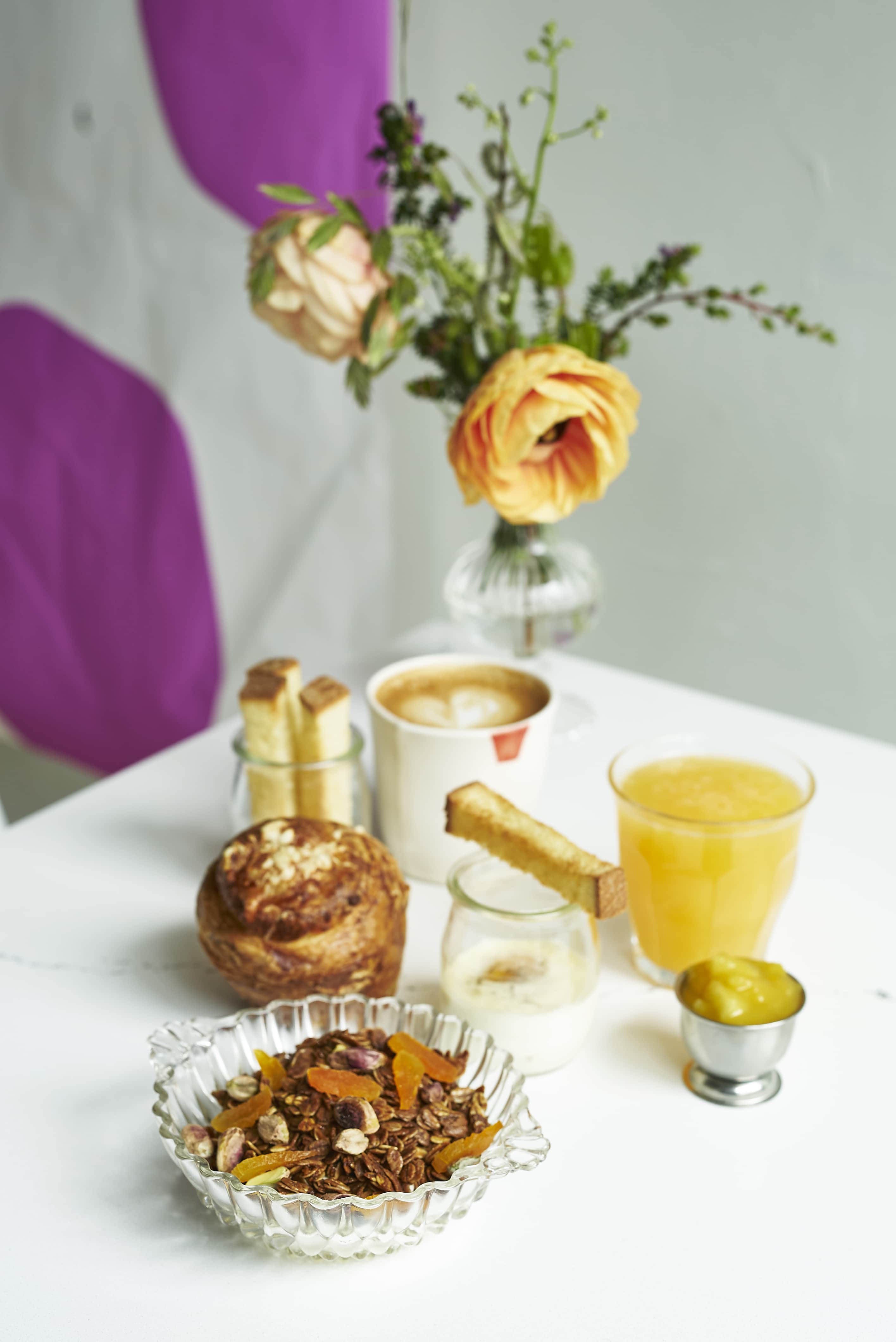 Pâtisserie Rhubarbe
Gourmet brunches – The delightful Pâtisserie Rhubarbe is one of the best patisseries in town! Every Sunday, they also offer brunch (from 10:30 a.m. to 2:00 p.m.) with a scrumptious menu. For around twenty dollars, the house offers you the plate of your choice, served with your choice of drink (the Rhubarb lemonade is particularly good, in addition to their coffee, of course), a savoury scone, and finally wrapped up with a small sweet.  Most definitely worth a visit. Photo Mickaël A. Bandassak
1479 Avenue Laurier Est
Montréal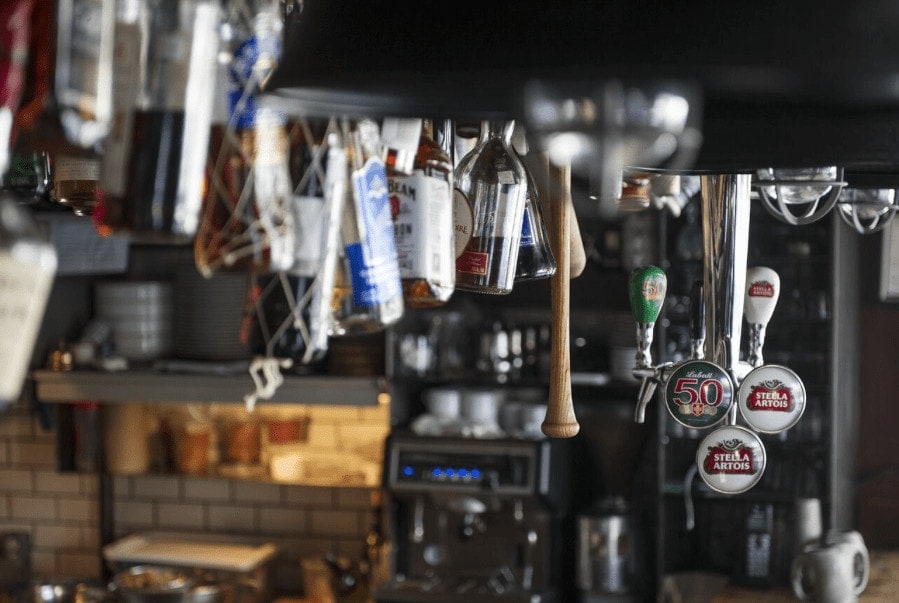 Hearty brunches – At the Chien Fumant, we brunch on revisited classics that are hearty and executed very well. You can enjoy the chicken drumsticks, the breakfast cheeseburger, the pancakes, the ribsteak, the pork belly or the two bacon eggs: this is heavy stuff – but delicious, of course. Note that for $20, you have access to bottomless mimosas (!!) Enough to make a real festive brunch. The menu satisfies big appetites and the atmosphere is always welcoming. photo François Léger-Savard
4710 Rue de Lanaudière
Montréal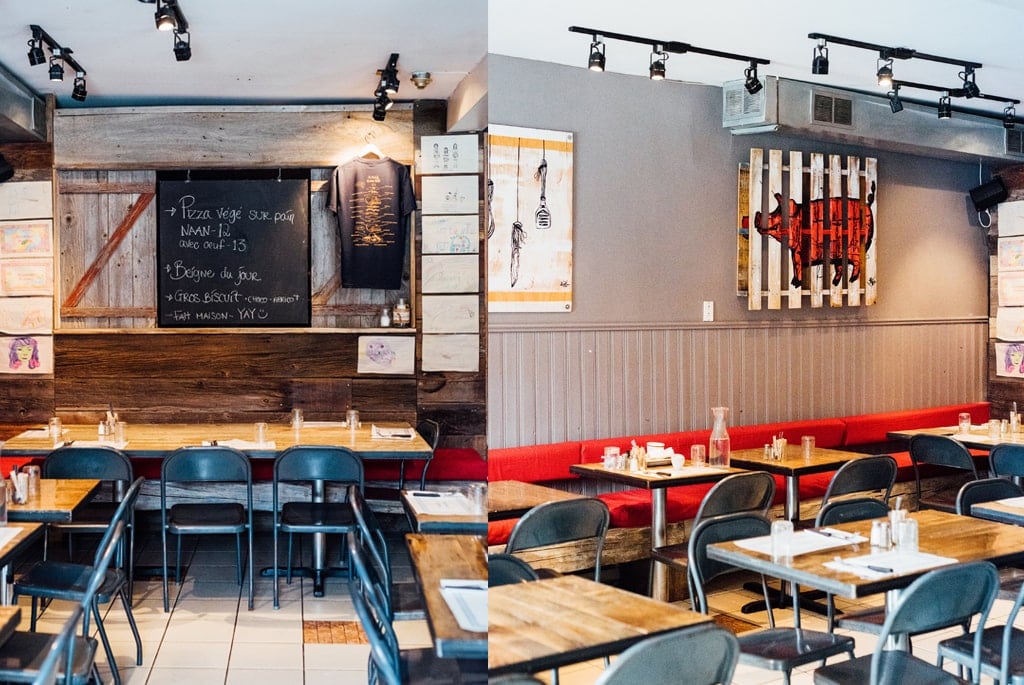 Hearty brunches – L'Entre-Pots is one of those places a little off the beaten path where you'll find one of the best brunches in the Plateau! The restaurant is bright and welcoming. On the blackboard, we find the Brouillade with basil pesto and feta, the Breakfast sandwich with bacon or ham, the French toast with bacon, cheddar and fried egg and the Avocado toast, salmon gravlax or Hélène's granolas. Note that the restaurant also offers breakfast every day of the week! Photo Alison Slattery
1995 Rue Masson
Montréal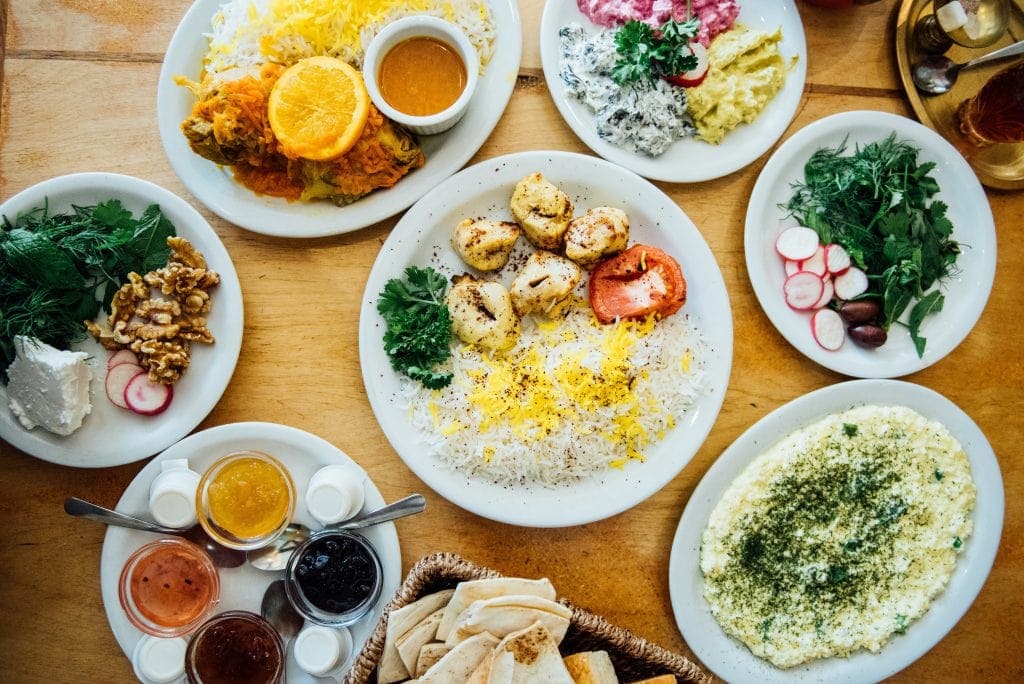 Original brunches – Open since 1989, Byblos is one of our favourite brunch spots. With the owner's 74 jams, feta omelette, feta and herb plate, and great Iranian teas, you'll find plenty to tantalize your taste buds. Byblos le Petit Cafe has an undeniable family atmosphere; not only because it is a family business, but also because customers become family and friends. The space is colourful and warm, just like its brunch. Alison Slattery
1499 Avenue Laurier Est
Montréal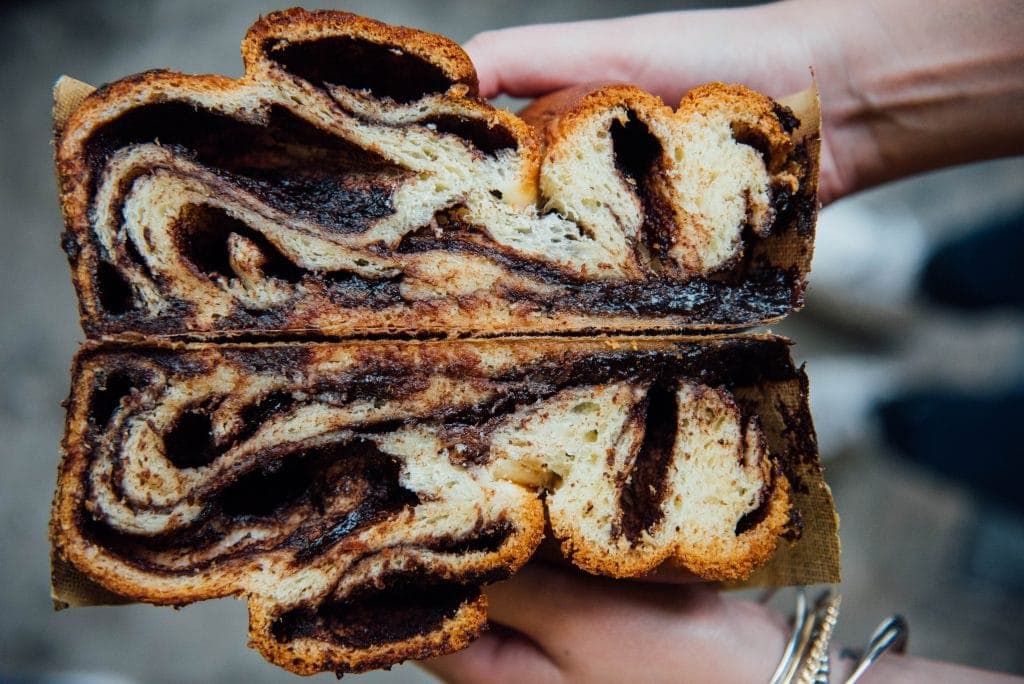 Original brunches – Jeffrey Finkelstein is one of the best bakers around and someone we love. His Hof Kelsten bakery offers one of our favourite brunches in town. Here, you'll enjoy delicious and original dishes – Schnitzel, Chakchouka, etc. – and exceptional pastries in a modern, minimalist setting. Favourites include the chocolatines, croissants and chocolate babka. Photo Alison Slattery
4524 Boulevard Saint-Laurent
Montréal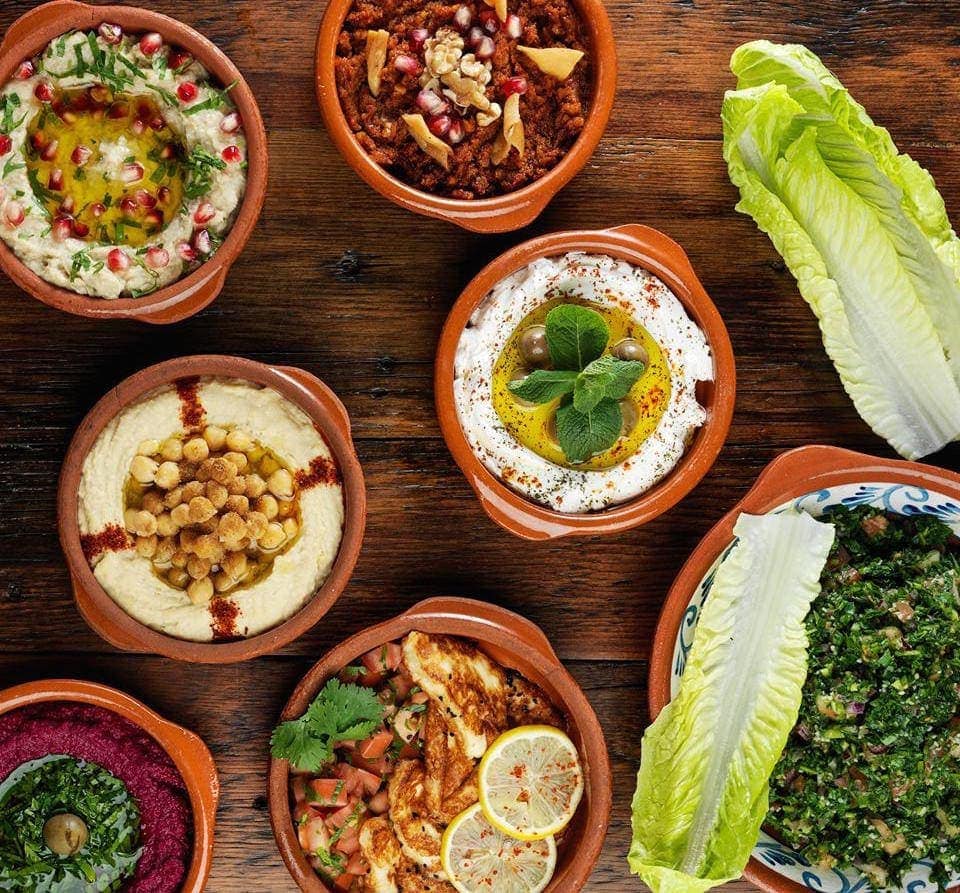 Kazamaza
Original brunches – The name Kazamaza translates, more or less, as "here and there" or " mixture". The house is a bit of all that with a lot of conviviality. They serve small(ish) dishes, and the full menu is also available in the morning – tender shanks, amazing hummus, delicious kebbes, and sumptuous salads. Add to that toasted soujok, a selection of jams, fattet humus, foul moudammas and breakfast breads. Everywhere, intoxicating spices and flavours send your senses traveling. Photo KazaMaza
4629 Avenue du Parc
Montréal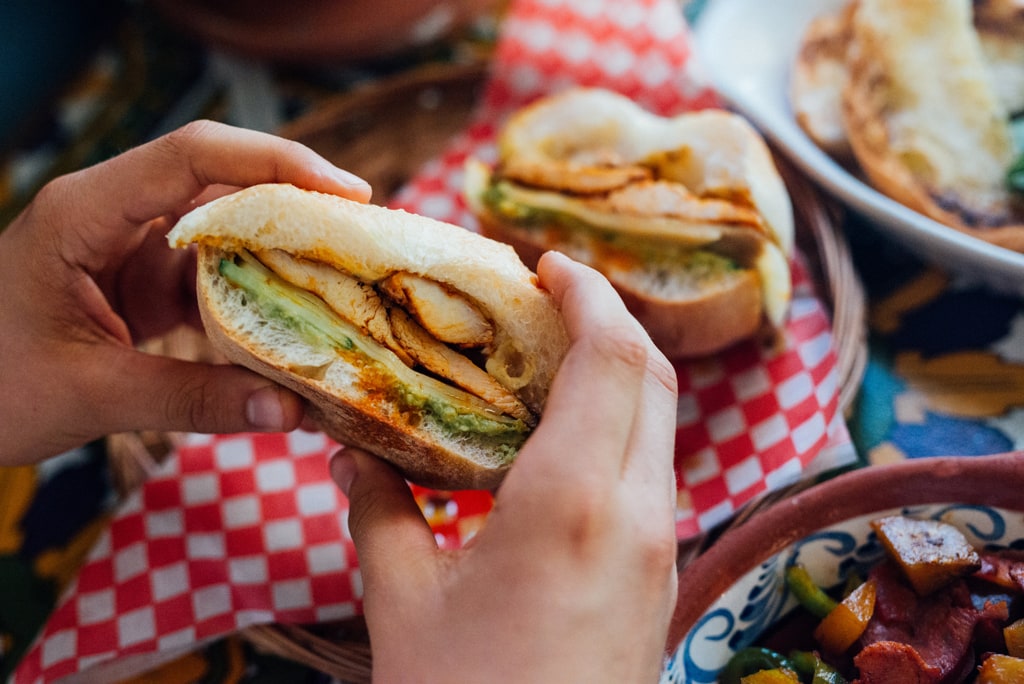 Original brunches – Located on Duluth Street, Chez José is a neighbourhood address not to be missed. Over the years, the 25-year-old establishment has forged an identity that is both unique and shaped by the lives of its many regular customers. Nearly every day (with the exception of Wednesday when they're closed), the house offers a Portuguese-inspired lunch. We love the Portuguese plate, which features a combination of eggs, Portuguese chorizo and fried potatoes. Alison Slattery
173 Avenue Duluth Est
Montréal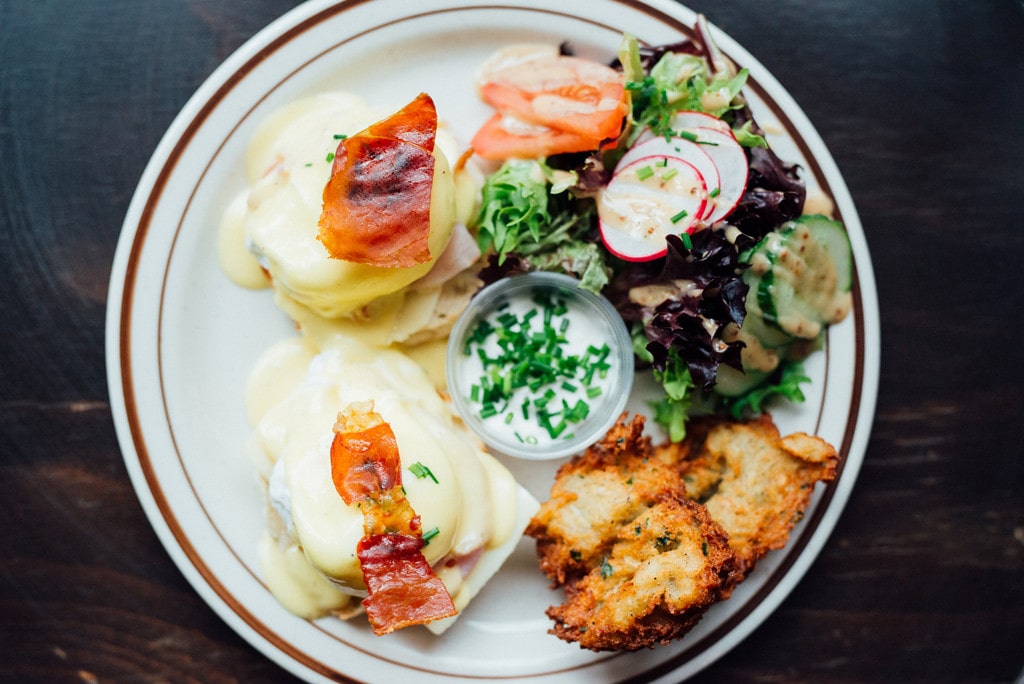 Original brunches – Le P'tit Rustik is a charming little establishment that serves good food in all simplicity. Located on Drolet Street, just north of Duluth, in the Plateau Mont-Royal, it has the charm of a family-run establishment found at the foot of a mountain, in Quebec as in the Alps. All year long, and during the week, you can enjoy very good brunches. If you visit, you must try the house specialty: the "bognettes"! photo Alison Slattery
4057 Rue Drolet
Montréal
3927 Rue Saint-Denis Montréal H2W 2M4
93 Avenue du Mont-Royal Ouest Montréal H2T 2S5
4720 Rue Marquette Montréal H2J 3Y6
1479 Avenue Laurier Est Montréal H2J 1H8
4710 Rue de Lanaudière Montréal H2J 3P7
1995 Rue Masson Montréal H2H 1A5
1499 Avenue Laurier Est Montréal H2J 1H8
4524 Boulevard Saint-Laurent Montréal H2T 1R4
4629 Avenue du Parc Montréal H2V 4E4
173 Avenue Duluth Est Montréal H2W 1H4
4057 Rue Drolet Montréal H2W 2L5
Photography by Alison Slattery