Where to savour delicious fish in Montreal? Our suggestions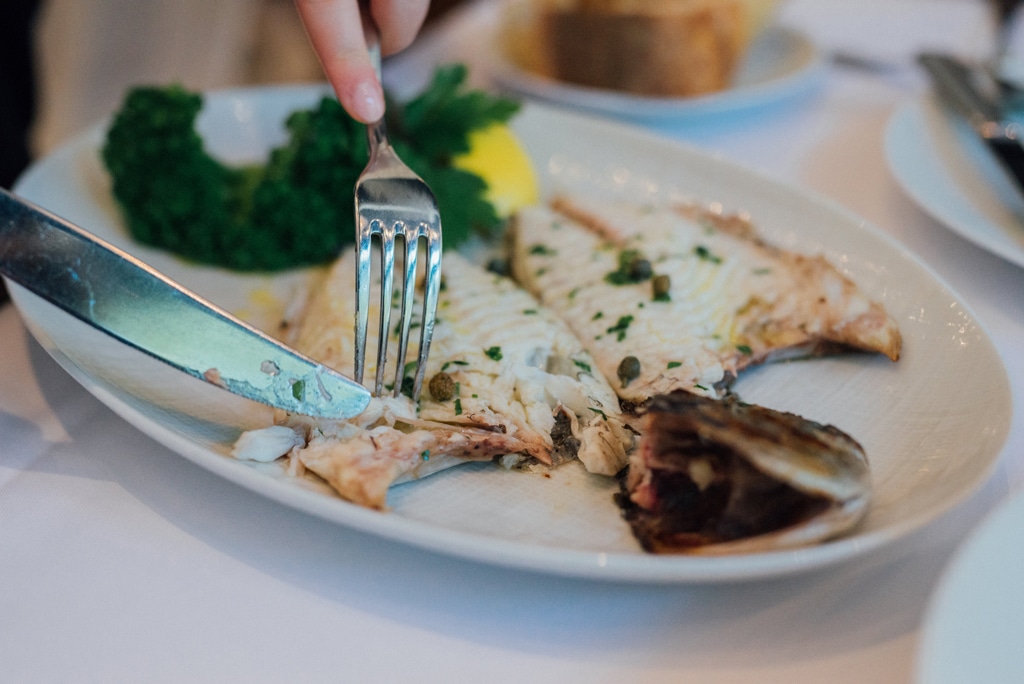 Fish, that delicate and oh so delicious delicacy when prepared with care!
At Tastet, we love savouring good fish. Particularly versatile, this creature of the sea and fresh water can be enjoyed a thousand and one ways. Poached, grilled, fried or prepared raw in tartare, its subtle aromas require appropriate techniques to bring out the full richness of its flavour. Depending on how it is prepared, it can be a chic meal, a summer barbecue or as casual as a classic fish & chip.
For April Fools day ("poisson d'avril" in French, with "poisson" meaning fish) or to satisfy any sudden craving for a good fish dish, we've put together a list of some great places to savour this delicacy at its best. Whether they prepare it according to the Spanish, French or Portuguese traditions, these addresses guarantee you discoveries full of flavour!
For further suggestions, you will find on the Tastet website a directory composed of a multitude of addresses that invite you to travel and will satisfy all your gourmet desires such as the best Spanish addresses in Montreal, the excellent restaurants where you can enjoy the flavours of French cuisine or the best Quebecois restaurants in town. Many of the establishments on this list can be found in other directories that feature the best that Montreal has to offer. For fish lovers, you can also find a list of the best fish & chips in town on Tastet!
Here is our list of Where to savour delicious fish in Montreal? Our suggested addresses.
Happy discoveries!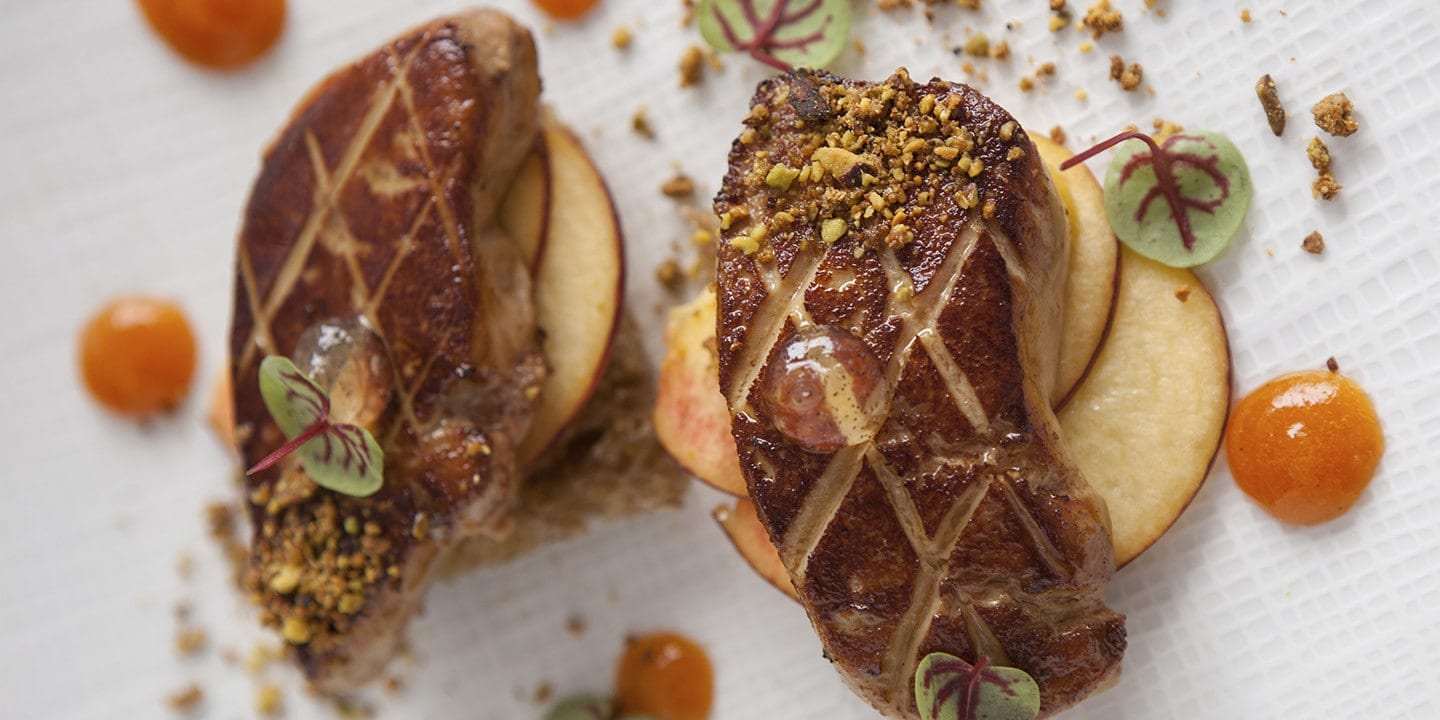 It's quite a feat to last more than 20 years in the restaurant industry in Montreal. To succeed in being as good as ever is a matter of many other things: a lot of talent and hard work, and the desire to always do well. With La Chronique, Belgian Marc de Canck and Quebec's Olivier de Montigny have one of the best restaurants in town in their field, that of excellent restaurants with a French accent. Currently, the menu offers a delicious choice of fish, Atlantic halibut with roasted celery root and beurre blanc marinière or wild sea bass with citrus and herb cream. A pure delight! Photo La Chronique
104 Avenue Laurier Ouest
Montréal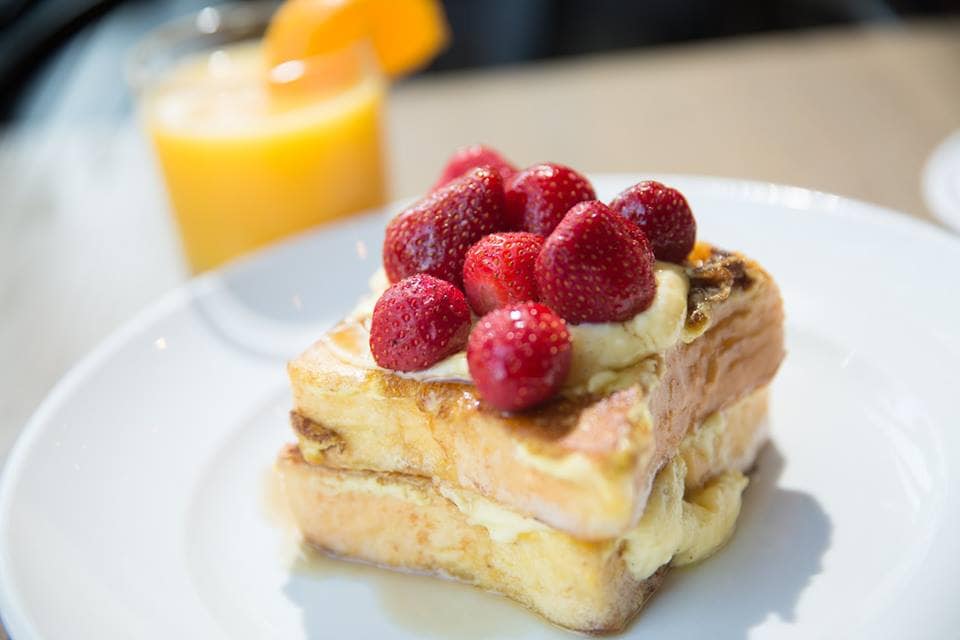 With a decor designed by Surface 3, Mesón's space is both elegant and casual, with a warm and lively atmosphere. At Mesón, you can enjoy original and comforting Spanish-inspired cuisine, with a menu of comfort food inspired by the different regions of Spain. Spanish Bouillabaisse of monkfish, shrimp, mussels, crab meat and potatoes is a dish currently on the menu. The house offers several delicious dishes featuring excellent seafood products. A great address to discover or rediscover! Photo Mesón
345 Rue Villeray
Montréal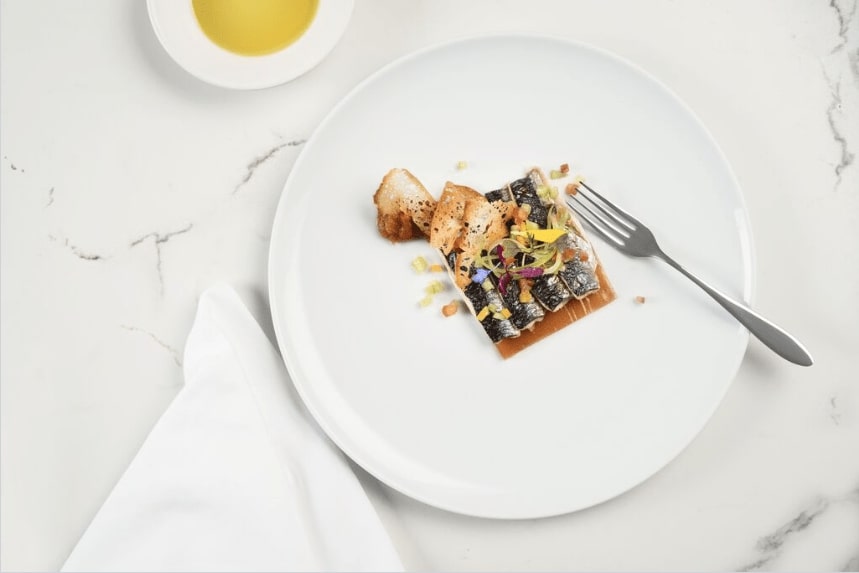 Ferreira is a true Montreal institution and one of the best Portuguese restaurants in town. Ferreira is the very definition of Portuguese class. The renowned restaurant has earned its reputation through years of hard work and constant renewal. Carlos Ferreira opened the restaurant to introduce Montrealers to his country's cuisine, but his daughter Sandra has been helping him run it for some time now and has brought a breath of fresh air to the place. The restaurant has recently undergone a complete makeover to give it a new look. We love this address for its delicious cuisine and its festive evenings. We come here to savour fresh fish, grilled seafood or Portuguese style meat. Photo Shoot Studio
1446 Rue Peel
Montréal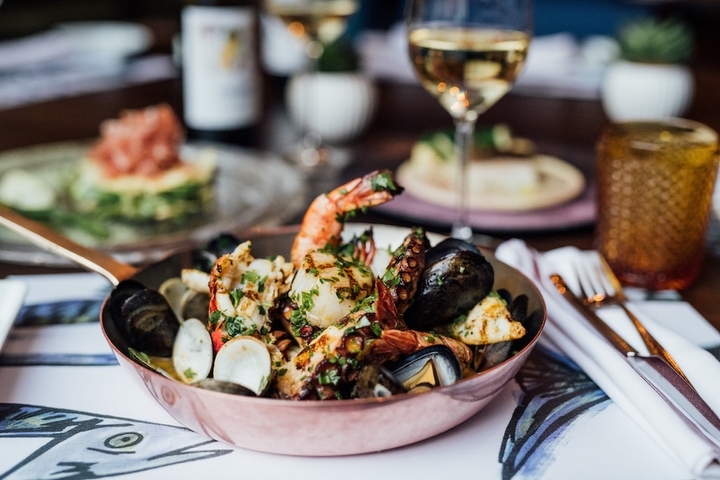 Located in Old Montreal, Helena is the restaurant of the excellent Portuguese-born chef, Helena Loureiro. In this elegant restaurant on McGill Street, one savours a cuisine with Portuguese influences that is both classic and modern. On the menu, hot or cold tapas (Pasteis de bacalhau, Mexilhão à portuguesa, Vieiras U, Chouriço assado, etc.) and, for the pièce de résistance, meat dishes and delicious fish (Ensopado de borrego, Salada de polvo, Filetes de Sardi, etc.). The house also offers a beautiful wine list of private Portuguese imports. Photo Helena
438 Rue McGill
Montréal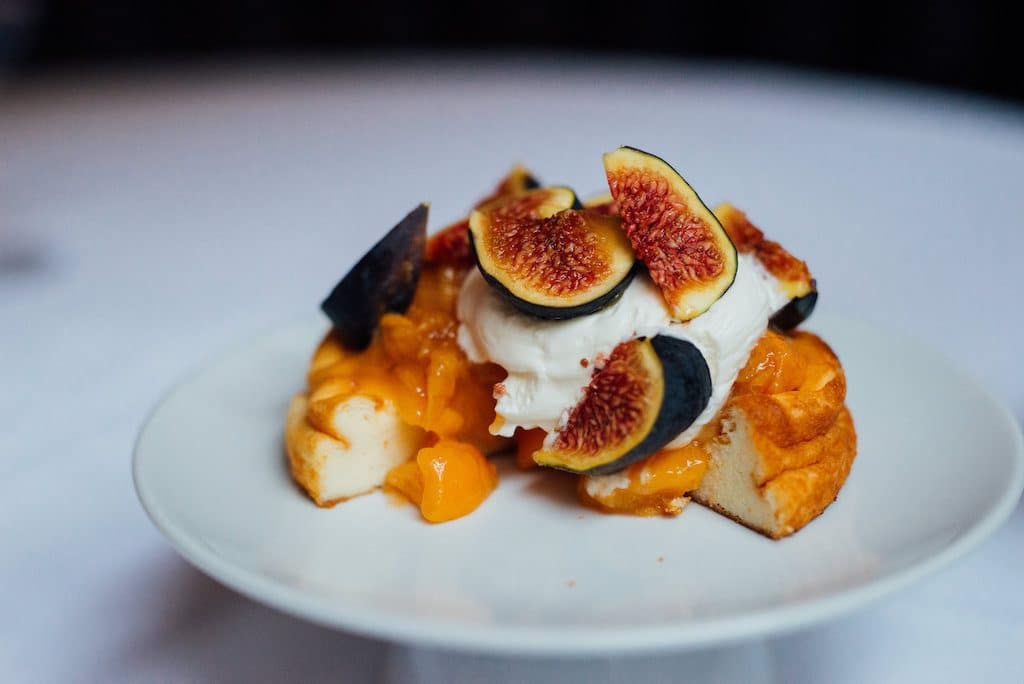 We love Monarque in Old Montreal for its beautiful decor and the chic experience that they offer. From the excellent gourmet cuisine to the elegant space and attentive service, this restaurant guarantees a unique moment. As soon as you enter, you will understand that they're in the big leagues. In the kitchen, Jérémie Bastien is the creative head; he offers classic French-inspired dishes that are delicious and meticulous, including an excellent striped bass, monkfish and tuna tartar. A chic address to discover. Photo Alison Slattery
406 Rue Saint-Jacques
Montréal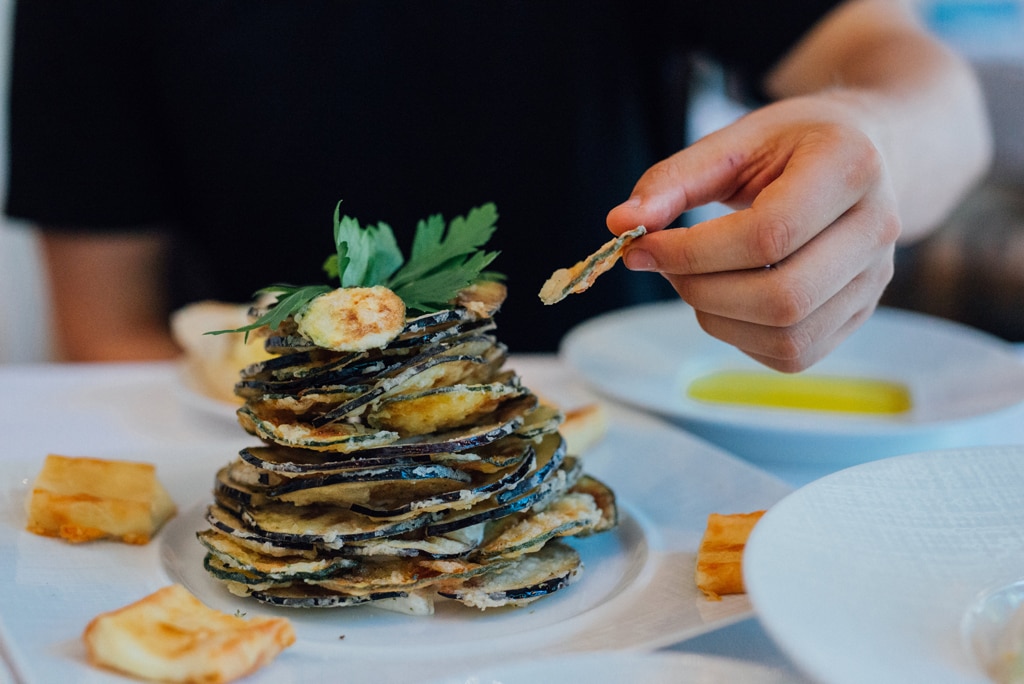 Milos is a staple in Montreal and a gastronomic institution. The popular and chic Greek restaurant opened in 1979 on Avenue du Parc and has been contributing to the cultural and culinary history of the city ever since. The 1979 Milos was the beginning of an adventure for its chef and owner Costas Spiliadis. At the time, Parc Avenue was the center of the Greek diaspora in Montreal. Amongst a host of other Greek businesses, Mr. Spiliadis opened his restaurant with a simple goal: to introduce the real Greek cuisine, the one he grew up with, the one that does justice to the country's gastronomy. Today Milos has more than seven restaurants around the world, representing the best of Greek cuisine (!) We can only applaud him wholeheartedly. Photo Alison Slattery
5357 Avenue du Parc
Montréal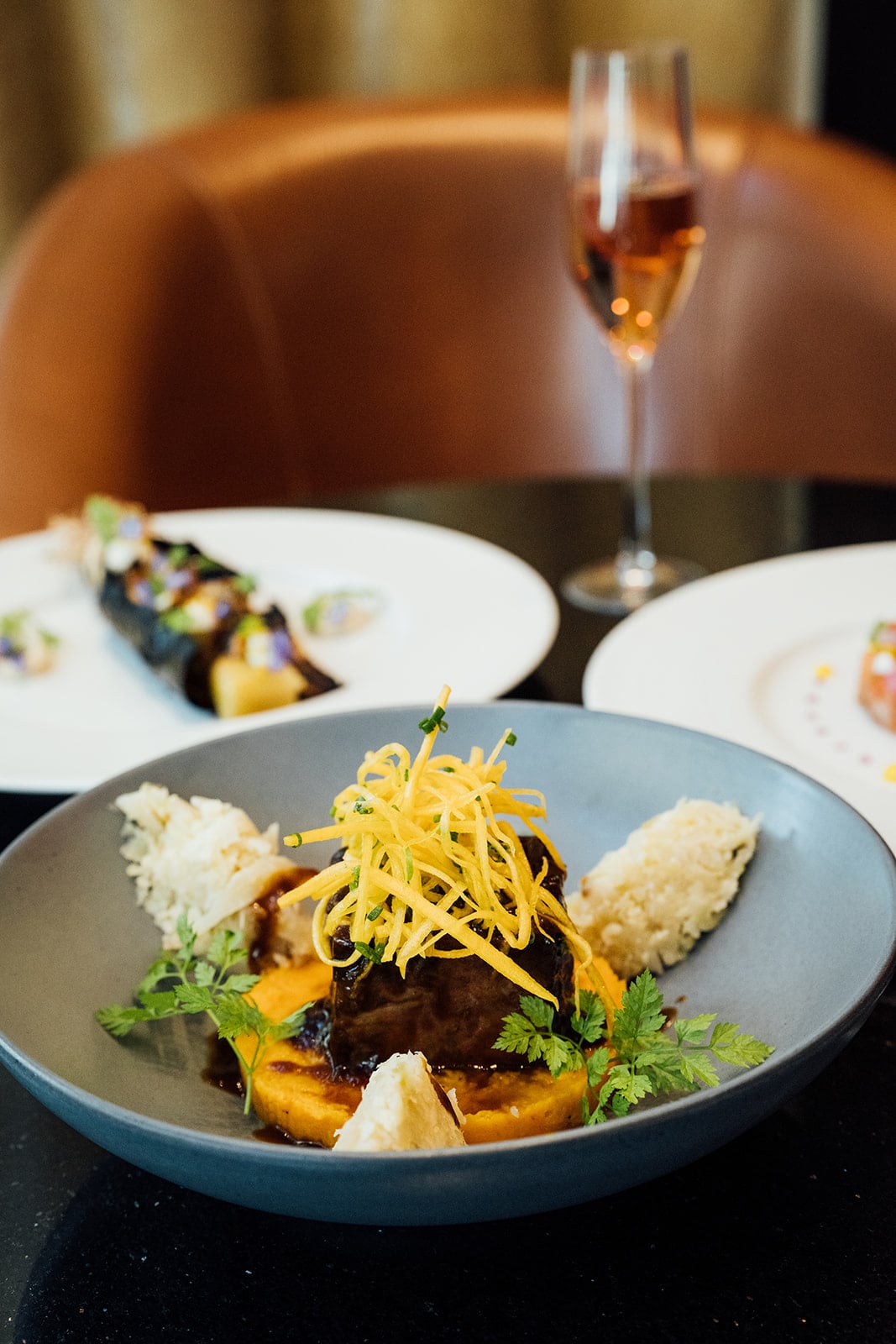 One doesn't always think of Sherbrooke Street for a gourmet stop. However, Renoir, the restaurant of the Sofitel hotel, that prepares French cuisine at its best, is well worth the detour. Unafraid to use local products, the house prepares excellent fish dishes that are all sustainably caught, including delicious fillet of sea bass a la plancha and shellfish. Moreover, a "Meilleur Ouvrier de France" in pastry making is always worth the trip! Photo Renoir
1155 Rue Sherbrooke Ouest
Montréal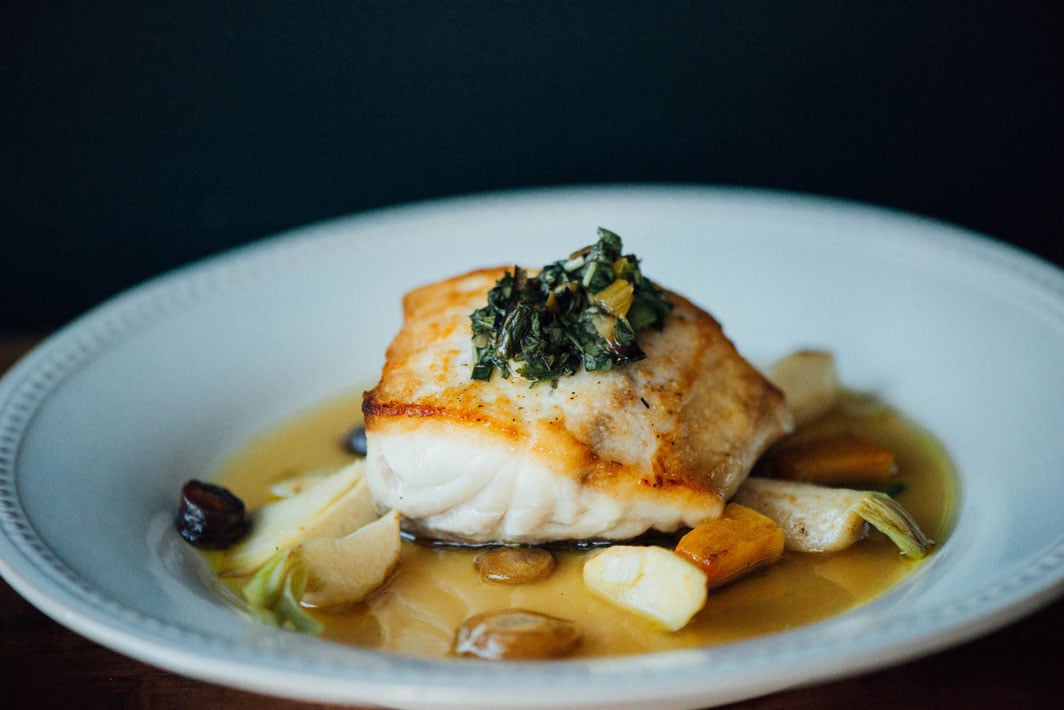 Taverne sur le Square is a chic restaurant in Westmount that offers delicious cuisine in a beautiful decor. The menu features fine dining crafted by executive chef and co-owner Stephen Leslie. The restaurant offers market cuisine with Italian and French influences. The menu offers six appetizers, three salads, four pastas – mostly homemade – eight main courses of fish, seafood, poultry and meats as well as some delicious sides. Alison Slattery
1 Carré Westmount
Westmount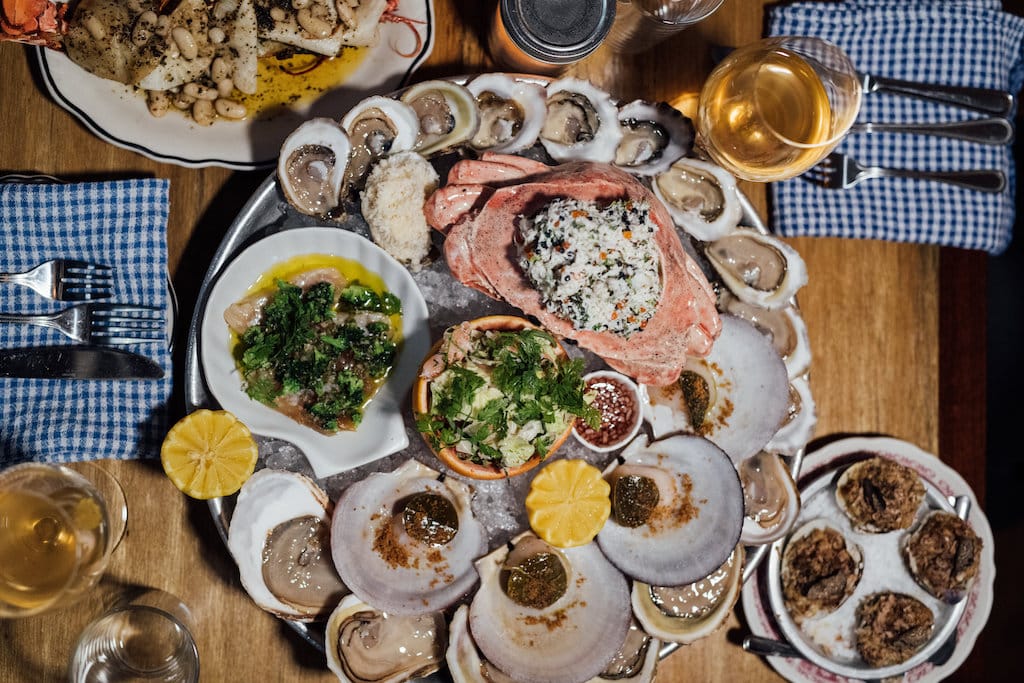 If you're looking for a place to enjoy a great meal in a friendly environment, we highly recommend Liverpool House. The menu is exceptional, offering shareable dishes in generous portions with a touch of Middle Eastern influence. The house menu changes frequently and offers excellent fish executed to perfection. Everything is tasty, original and festive! A staple restaurant on Notre-Dame Street West. Photo Alison Slattery
2501 Rue Notre-Dame Ouest
Montréal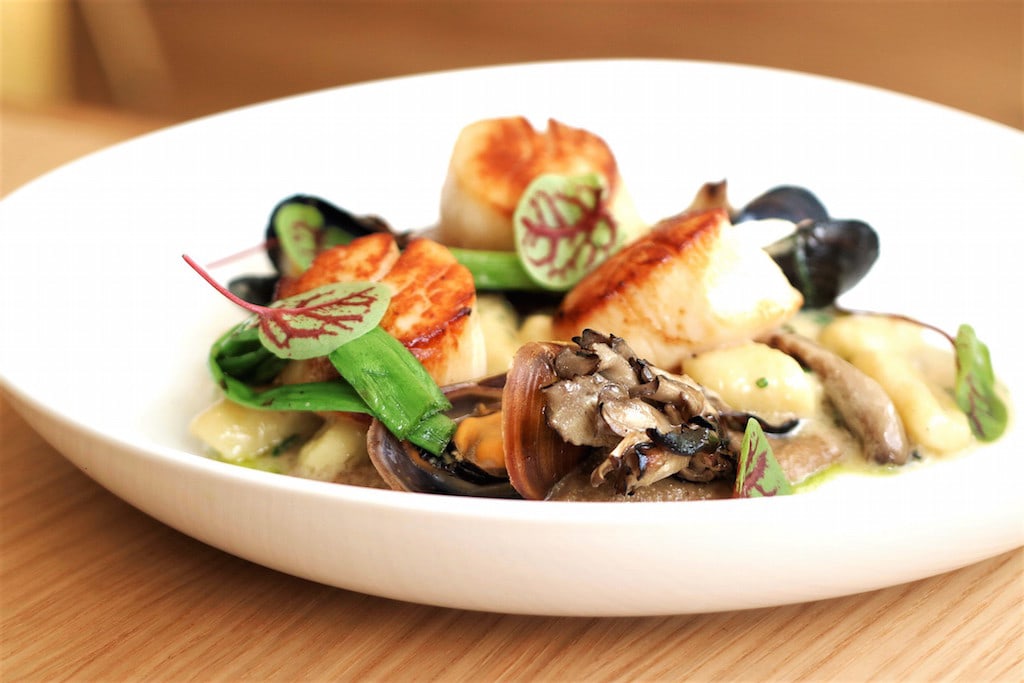 Restaurant Joséphine opened its doors on St-Denis Street in May 2018 and offers delicious seafood and fish dishes in an elegant decor. Joséphine serves a nice variety of marine products all from eco-responsible fishing, many of which are sourced from a local supplier in Gaspésie. The address is a nice addition to this Montreal artery, ideal for enjoying good food and wine pairings. Photo Joséphine
4007 Rue Saint-Denis
Montréal
Chez Delmo
Sur son site, Chez Delmo dit : « Poissons & fruits de mer traditionnels depuis 1934 ». Depuis 1934 ! Une enseigne qui reste active depuis presque cent ans, sur ce continent c'est rarissime. Et la qualité de ce qui y est servi a beaucoup à voir avec cette longévité. Au fil des ans, le décor, l'adresse et bien d'autres choses ont changé, mais une est demeuré la même sur le menu : poissons et fruits de mer y sont à l'honneur, servis de façon traditionnelle. Et les amateurs de plats de la mer viennent ici en sachant qu'ils seront toujours bien servis et que leurs choix parmi les assiettes proposées seront toujours impeccables.
275 Rue Notre-Dame Ouest
Montréal
See on map
104 Avenue Laurier Ouest Montréal H2T 2N7
345 Rue Villeray Montréal H2R 1G8
1446 Rue Peel Montréal H3A 1S8
438 Rue McGill Montréal H2Y 2G1
406 Rue Saint-Jacques Montréal H2Y 1S1
5357 Avenue du Parc Montréal H2V 4G9
1155 Rue Sherbrooke Ouest Montréal H3A 2N3
1 Carré Westmount Westmount H3Z 2P9
2501 Rue Notre-Dame Ouest Montréal H3J 1N6
4007 Rue Saint-Denis Montréal H2W 2M4
275 Rue Notre-Dame Ouest Montréal H2Y 1T8