Tastet's favourite bring your own wine restaurants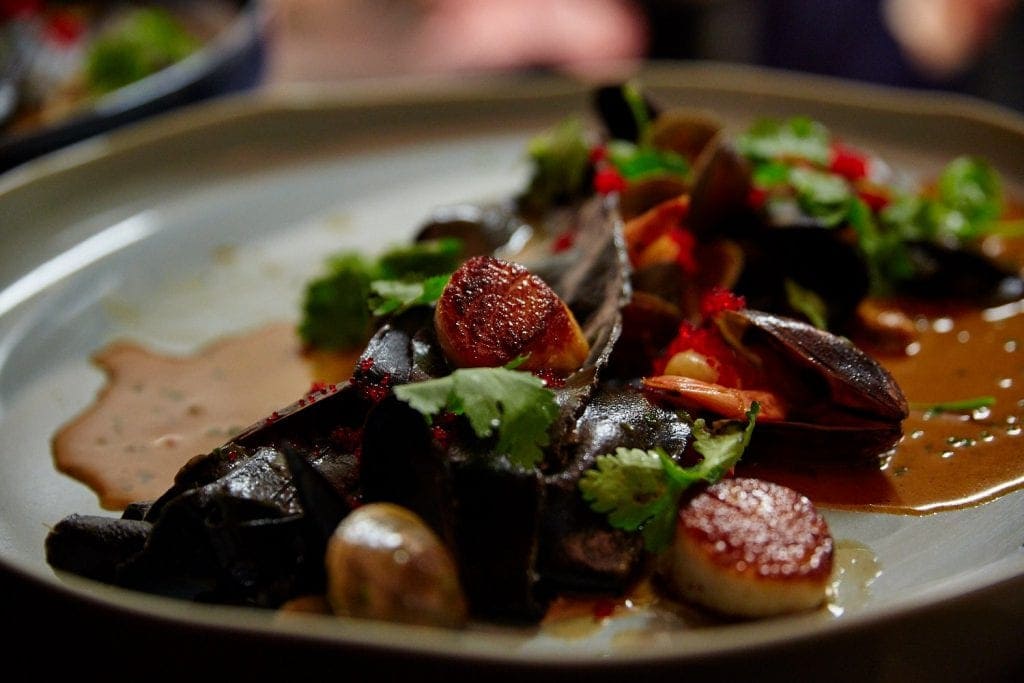 BYOB, or Bring Your Own Bottle, reportedly began gaining popularity several years ago. This practice – also commonly referred to as Bring Your Own Wine – exists in many countries, and started in Quebec in the 1980s. A few merchants realized that there was a legal vacuum and they decided to allow customers to bring their own wine into their establishments. This resulted in a quick reinvigoration of their restaurants that greatly helped to increase their popularity. Today, Bring Your Own Wine is not what it used to be; it has evolved to keep pace with the dynamic Montreal restaurant scene! Perfect for smaller budgets or simply for the pleasure of drinking your favourite wine with a delicious meal at the restaurant, Bring Your Own Wine is a hit!
With a history like this, it's only natural that an association between medium-sized kitchens and Bring Your Own Wine restaurants has developed over time. However, in the competitive landscape of Montreal's restaurant industry, this belief is becoming more and more of a myth. This list features Tastet's eight favourite Bring Your Own Wine restaurants where you'll eat well. Whether it's for a casual one-on-one during the week or for a tipsy meal on a Saturday night, these establishments guarantee a friendly, pleasant and festive evening (when desired)!
If you're a fan of Bring Your Own Wine establishments, Tastet has also prepared a summer list of Bring Your Own Wine restaurants, BYOB restaurants with flavours from elsewhere, and the definitive list of the best BYOBs in the metropolis.
Here are our favourite Bring Your Own Wine addresses in Montreal: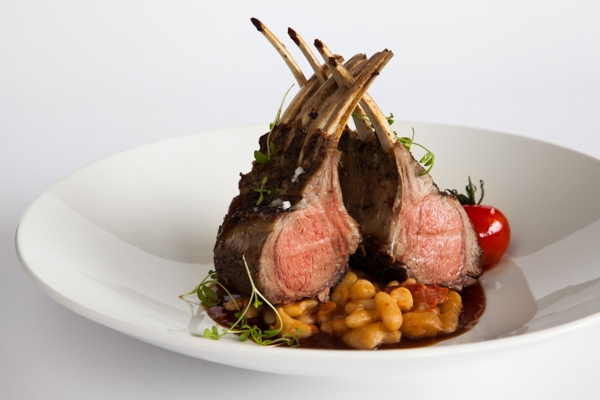 Tandem is definitely one of the best Bring Your Own Wine restaurants in Montreal as well as one of our favourites! The establishment offers French-inspired cuisine in the heart of the Villeray neighbourhood. Here you can enjoy original and delicious cuisine in a friendly and welcoming atmosphere. Chef Pascal Turgeon and his team prepare dishes inspired by the market and the seasons. His wife Ericka Soleilhac and her team take care of you in the dining room with their generous, friendly, and attentive service. Tandem is a lovely address. Open Tuesday to Saturday, with the exception of special events and groups.
586 Rue Villeray
Montréal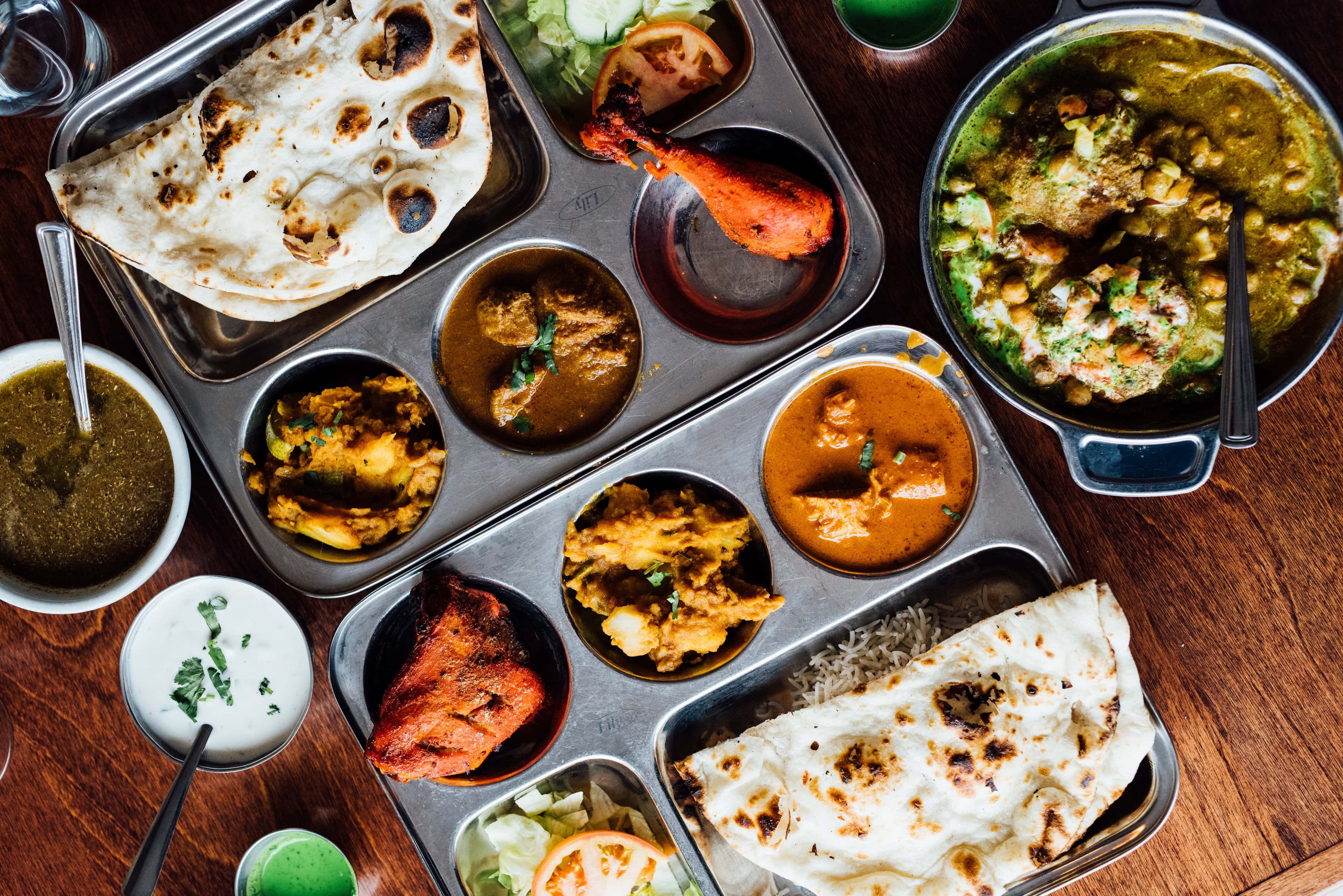 We appreciate Chand Palace for its varied menu and especially for its exceptional and generous thalis – a selection of complementary dishes generally served in small metal bowls or a compartmentalized plate. One also thinks of its small starters of pani puri or masoor masala dosa. Moreover, the place does not lack vegetarian choices: delicious lentils and vegetables with authentic flavours. Save room for a ras malai if you can. Chand Palace is always a pleasant outing; the service is fast and the prices very affordable, and it is open every night of the week. It's earned a place on our list of bring your own wine with flavours from elsewhere and on our list of the best Indian restaurants in the metropolis.
989 Rue Jean-Talon Ouest
Montréal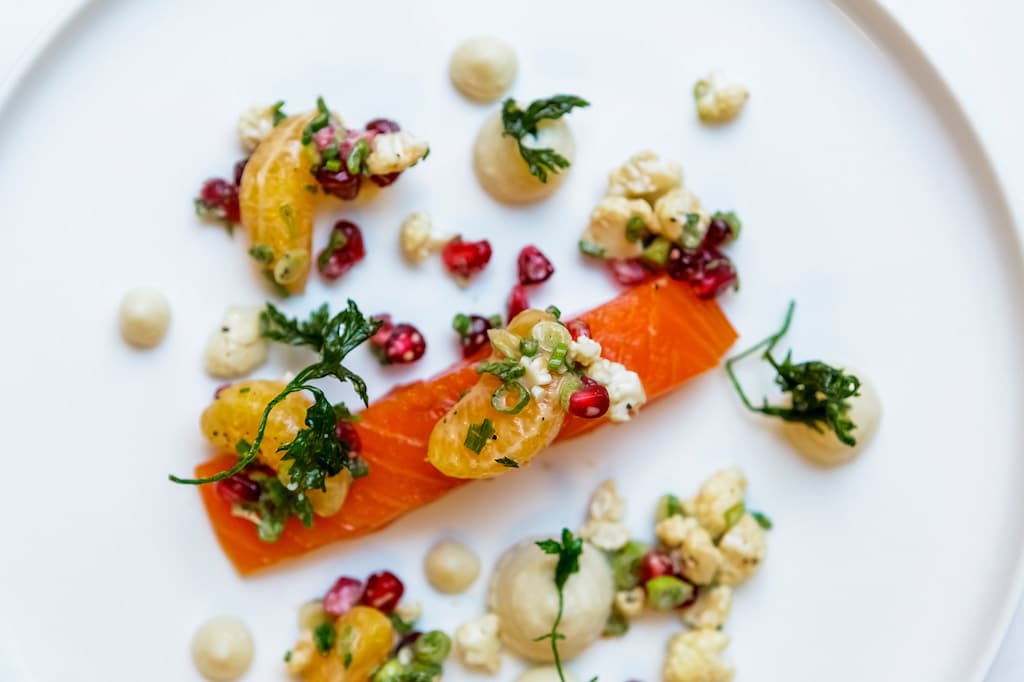 Le Millen
Far from the center of town, Le Millen, which has established itself on Promenade Fleury, most certainly justifies a visit to the neighbourhood of Ahuntsic. This small neighbourhood restaurant offers fresh, original, and above all, delicious cuisine. The friendly and charming decor allows you to sip your wine of choice while keeping one eye on your pleasant company and the other on the cooks working in their open kitchen.
1185 Rue Fleury Est
Montréal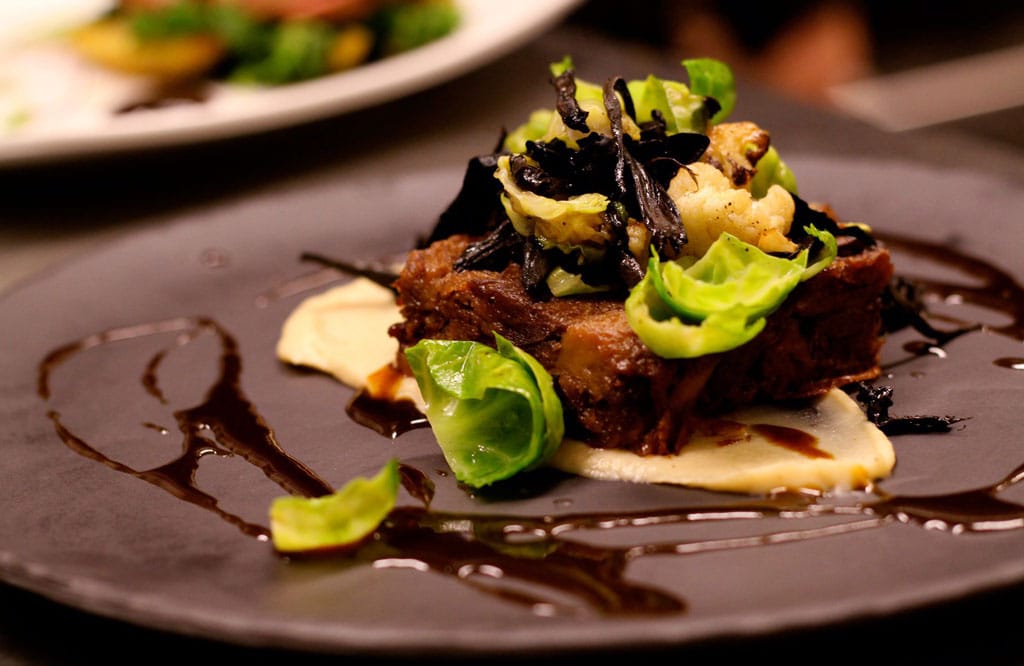 La Prunelle is a delicious Bring Your Own Wine restaurant on Duluth Street. The decor is charming and elegant. In the summer season, all the windows of the corner restaurant are open and the atmosphere is very pleasant. The menu at La Prunelle is quite elaborate. For starters, they offer Tartare, a vegetarian plate, octopus, and blood sausage, to name a few; for main courses, cod, duck breast, braised beef shoulder, veal T-bone and sweetbreads. The house also offers the possibility of a tasting menu as well as a group menu. For those with a sweet tooth, there are a few nice desserts available. We like the fact that the restaurant opens its doors every evening of the week, from 5:30 to 10:30 pm.
327 Avenue Duluth Est
Montréal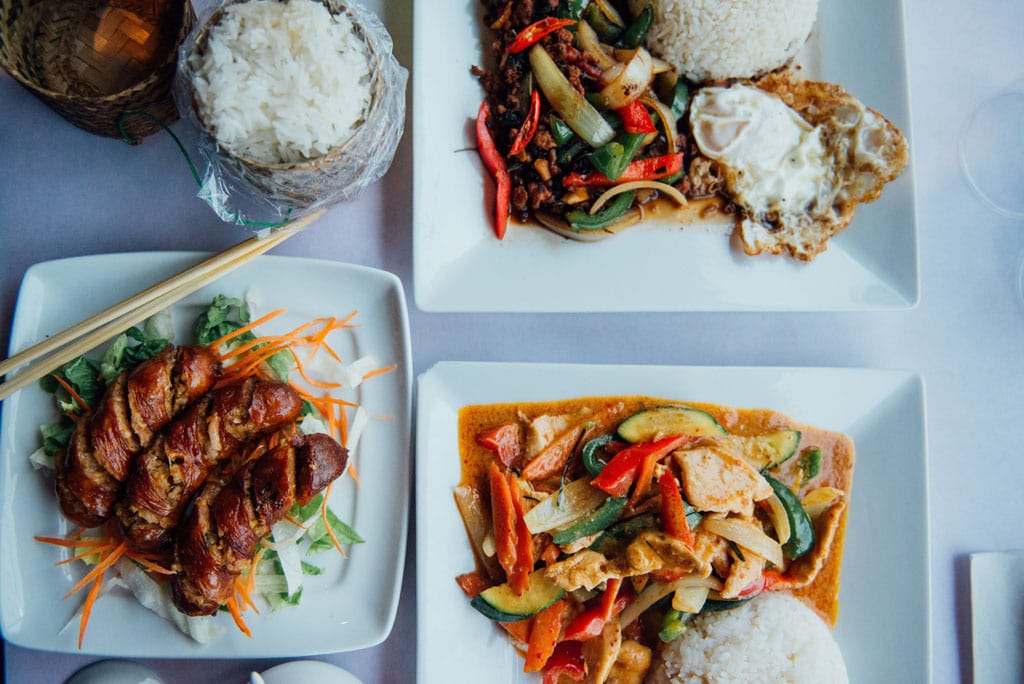 Open since 2011, the small restaurant Thaï Sep welcomes its customers in a simple and friendly decor to enjoy delicious Laotian and Thai dishes! Chef-owner Anouxath Siyavong prepares dishes that shine with their authenticity. The flavours from his two countries of origin are deliciously mastered, and the result is exquisite. Note that in addition to being a very good Bring Your Own Wine address, the place is also one of our addresses where to eat beautiful, well and cheap in Montreal! For a tipsy and affordable evening!
1900 Rue Jean-Talon Est
Montréal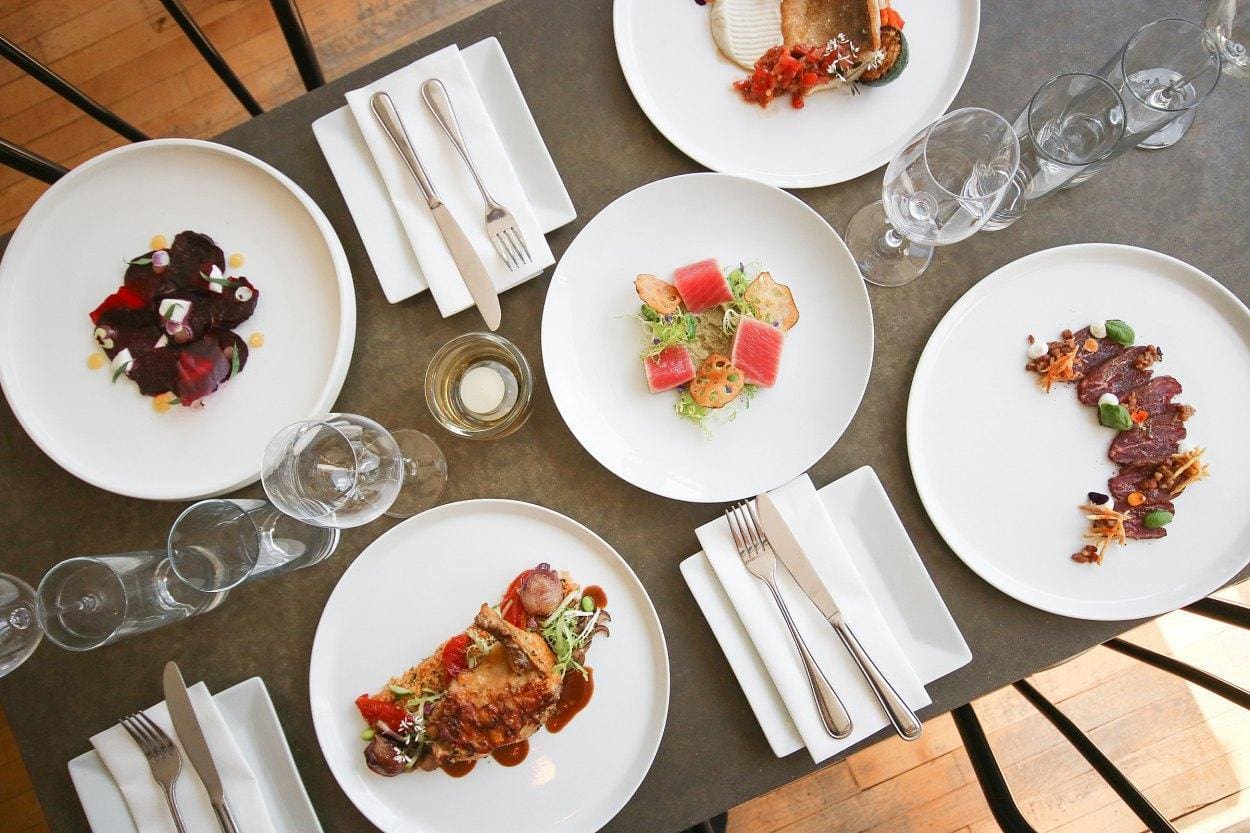 Lannes et Pacifiques
A small bistro in the heart of the Petite Patrie, Lannes et Pacifiques challenges the myth that gastronomy cannot rhyme with bringing your own wine. It serves French-inspired cuisine that is as delicious as it is colourful. The atmosphere is in perfect harmony with the service, while the restaurant does everything to make the passing guests feel at ease. We particularly like their nice terrace on Beaubien Street when the weather permits. Wines and bistros have rarely gotten along so well!
200 Rue Beaubien Est
Montréal
586 Rue Villeray Montréal H2R 1H6
989 Rue Jean-Talon Ouest Montréal H3N 1S9
1185 Rue Fleury Est Montréal H2C 1P9
327 Avenue Duluth Est Montréal H2W 1J1
1900 Rue Jean-Talon Est Montréal H2E 1T6
200 Rue Beaubien Est Montréal H2S 1R2
Photography by Bruno Guérin —