Where to savour delicious grilled octopus in Montreal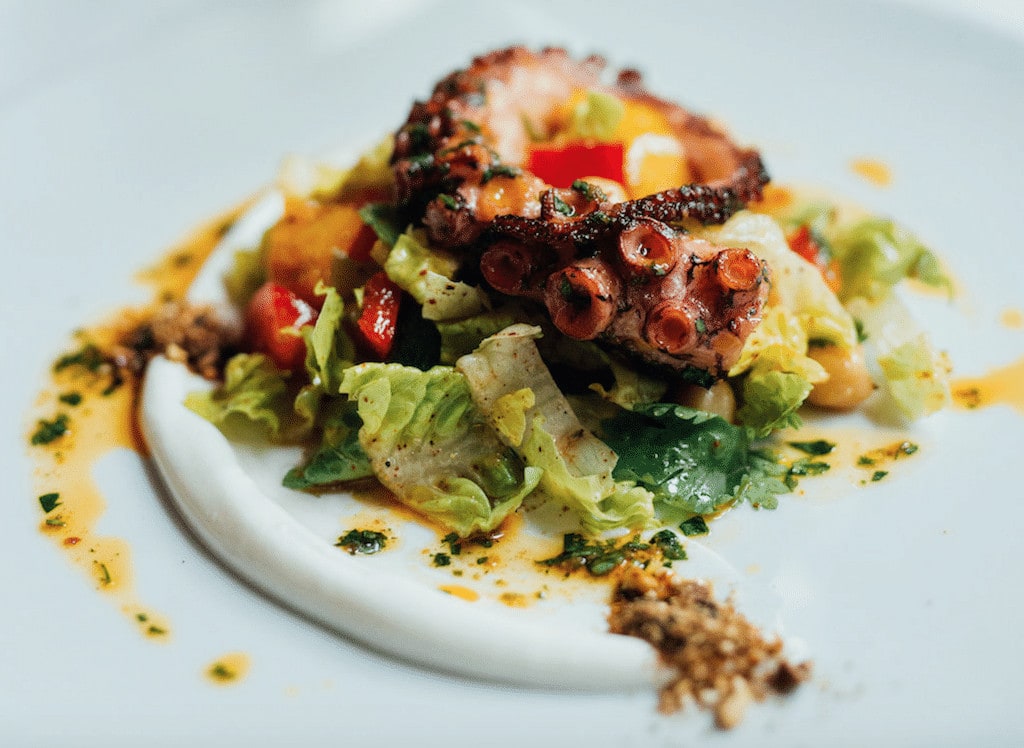 Where to enjoy excellent grilled octopus in Montreal
Grilled octopus is simply delicious. Often associated with Greek and Portuguese cuisine, who prepare it so well, it also brings to mind warm summer afternoons and the sunshine that accompanies it so well. Octopus is a choice seafood product, with a subtle taste and a texture that is sometimes difficult to cook to perfection. When it is successful, however, it is a real hit, eaten as an appetizer or main course and often accompanied by other seafood. It is the perfect star of any meal, or an ideal side dish.
On this list you will find a selection of Greek and Portuguese restaurants. Portugal borders the Atlantic Ocean, and Greece, from the Mediterranean Sea, is partially composed of hundreds of islands. The cuisines of these two countries take advantage of their proximity to the ocean, and with the multitude of Greek and Portuguese restaurants in Montreal, we benefit greatly from it. The offerings of the restaurants on this list range from fine dining experiences to excellent small restaurants, all serving excellent grilled octopus, of course. The octopus is prepared in a simple way, allowing you to fully savour it, with other elements added only to make it shine.
If you want to enjoy more excellent octopus or simply eat other delicious seafood, here is our list of the best Portuguese restaurants, the best Greek restaurants, places to eat excellent fish, great mussels and delicious oysters at low prices! Finally, for adventurers and world travelers looking for overseas gastronomy, check out our list of the best restaurants in Lisbon!
See on map
1233 Avenue Lajoie Montréal H2V 1P2
1201 Avenue Van Horne Montréal H2V 1K4
5357 Avenue du Parc Montréal H2V 4G9
1446 Rue Peel Montréal H3A 1S8
112 Rue McGill Montréal H2Y 2E5
5375 Avenue du Parc Montréal H2V 4G9
789 Rue Jean-Talon Ouest Montréal H3N 1S3
1292 Rue Jarry Est Montréal H2P 1X1
406 Rue Saint-Jacques Montréal H2Y 1S1
2705 Rue Notre-Dame Ouest Montréal H3J 1N9
1231 Avenue Lajoie Montréal H2V 1P2
5669 Avenue de Monkland Montréal H4A 1E3
1076 Rue de Bleury Montréal H2Z 1N2
345 Rue Villeray Montréal H2R 1G8
48 Rue Dante Montréal H2S 1J6
1726 Rue Notre-Dame Ouest Montréal H3J 1M3