Where to savour delicious grilled octopus in Montreal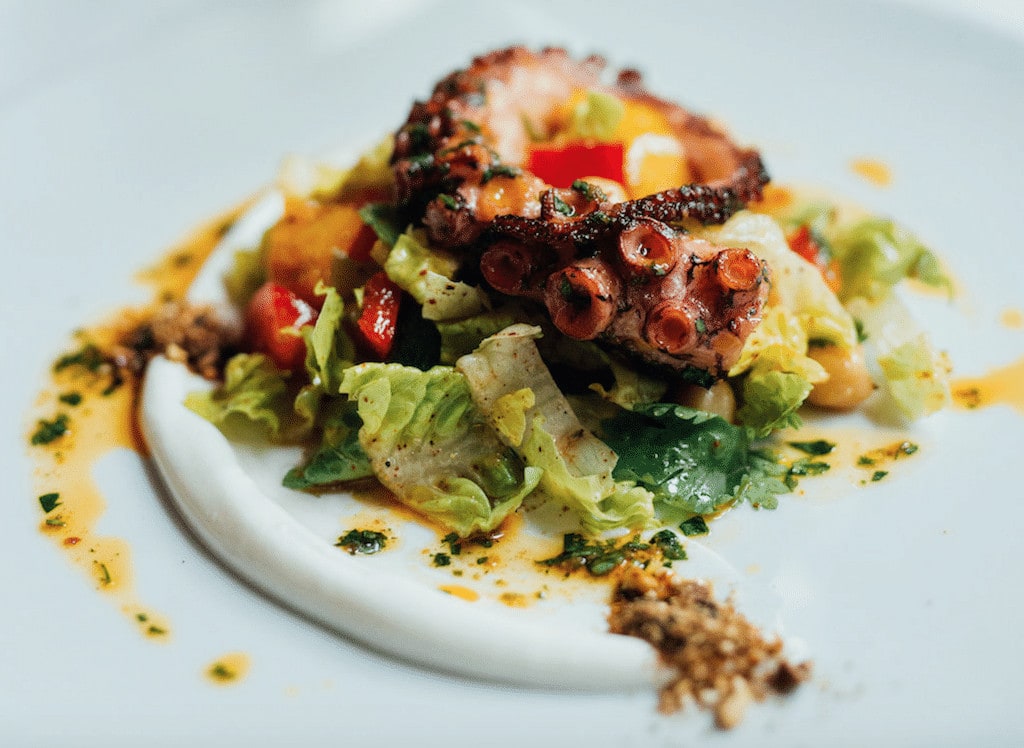 Where to enjoy excellent grilled octopus in Montreal
Grilled octopus is simply delicious. Often associated with Greek and Portuguese cuisine, who prepare it so well, it also brings to mind warm summer afternoons and the sunshine that accompanies it so well. Octopus is a choice seafood product, with a subtle taste and a texture that is sometimes difficult to cook to perfection. When it is successful, however, it is a real hit, eaten as an appetizer or main course and often accompanied by other seafood. It is the perfect star of any meal, or an ideal side dish.
On this list you will find a selection of Greek and Portuguese restaurants. Portugal borders the Atlantic Ocean, and Greece, from the Mediterranean Sea, is partially composed of hundreds of islands. The cuisines of these two countries take advantage of their proximity to the ocean, and with the multitude of Greek and Portuguese restaurants in Montreal, we benefit greatly from it. The offerings of the restaurants on this list range from fine dining experiences to excellent small restaurants, all serving excellent grilled octopus, of course. The octopus is prepared in a simple way, allowing you to fully savour it, with other elements added only to make it shine.
If you want to enjoy more excellent octopus or simply eat other delicious seafood, here is our list of the best Portuguese restaurants, the best Greek restaurants, places to eat excellent fish, great mussels and delicious oysters at low prices! Finally, for adventurers and world travelers looking for overseas gastronomy, check out our list of the best restaurants in Lisbon!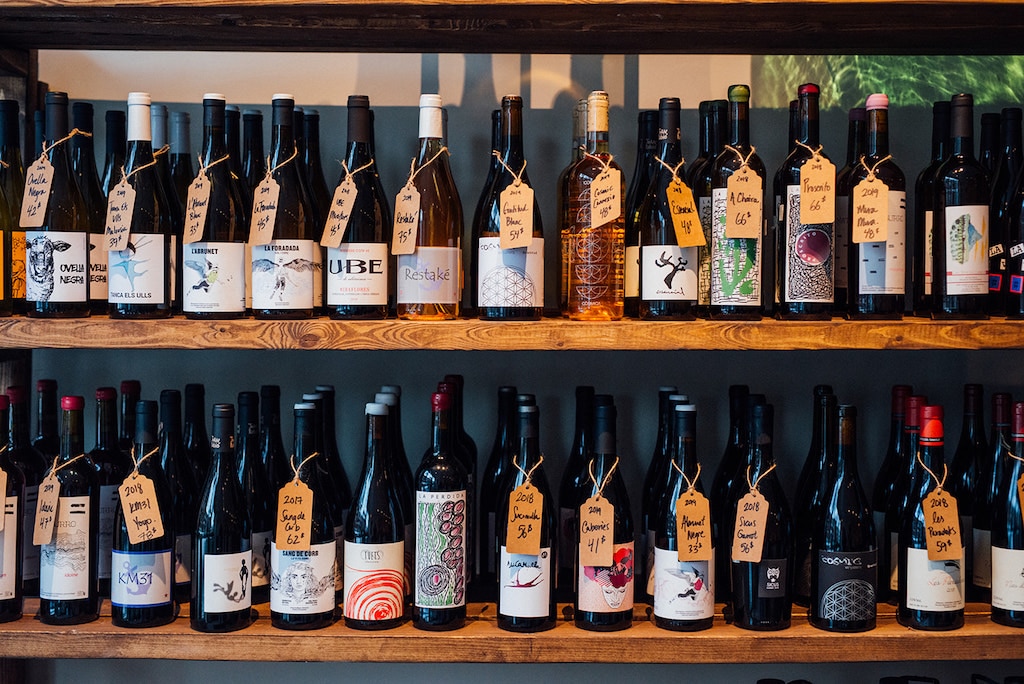 Tinc Set is owned by the same people who own Alma Restaurant. Here, the charcoal grill is the star of the show, and the specialties of the house are grilled chicken and octopus. Vegetables are also prominent in the house salads, which are always very refreshing. Tinc Set offers a Mediterranean-inspired cuisine with a focus on Spain. In addition to the very good dishes on the menu, the wine list is full of interesting proposals. An address to discover!
1233 Avenue Lajoie
Montréal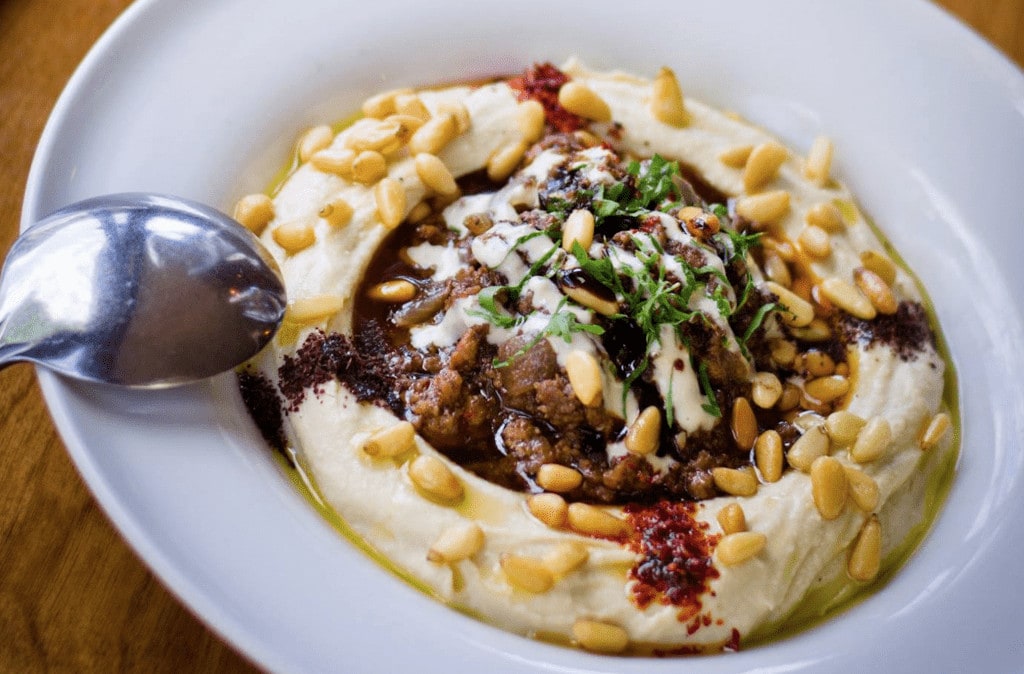 Restaurant Damas
A true Montreal institution, Damas is renowned throughout the country for its exceptional Syrian cuisine. In their magnificent space, you can enjoy authentic dishes prepared with the finest ingredients and a lot of love. The grilled octopus at Damas is without a doubt one of the best in town, tender with crispy skin!
1201 Avenue Van Horne
Montréal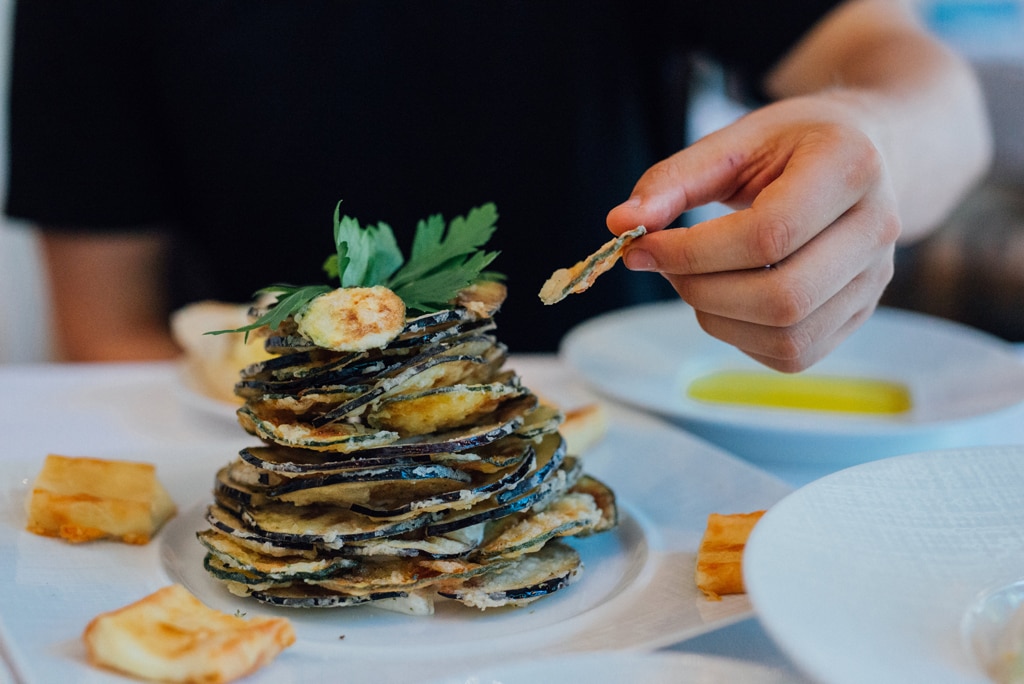 Open since 1979, Milos is an integral part of Montreal's gastronomic landscape. Since its humble beginnings, the address has become one of Montreal's finest gourmet restaurants, with its refined Greek cuisine. It goes without saying that Milos has perfected its grilled octopus, which can be enjoyed à la carte or at lunchtime. The plate is elegantly prepared, with a simple presentation, to offer delicious char-grilled octopus. Photo Alison Slattery
5357 Avenue du Parc
Montréal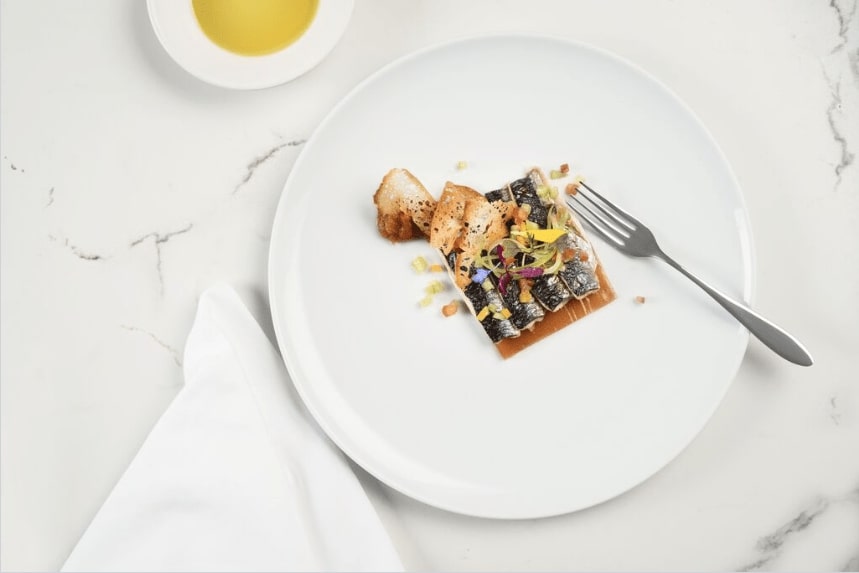 Ferreira Café
Café Ferreira is the ultimate Portuguese fine dining restaurant in Montreal. One comes here to fully appreciate the finesse and workmanship behind the flavours of the coastal country. The grilled octopus, like the other dishes on offer, is simply delicious. It is mainly enjoyed as an appetizer, and served with black-eyed bean hummus and smoked paprika oil. You can also enjoy it at lunchtime as a main course. A delight every time. Photo Alison Slattery
1446 Rue Peel
Montréal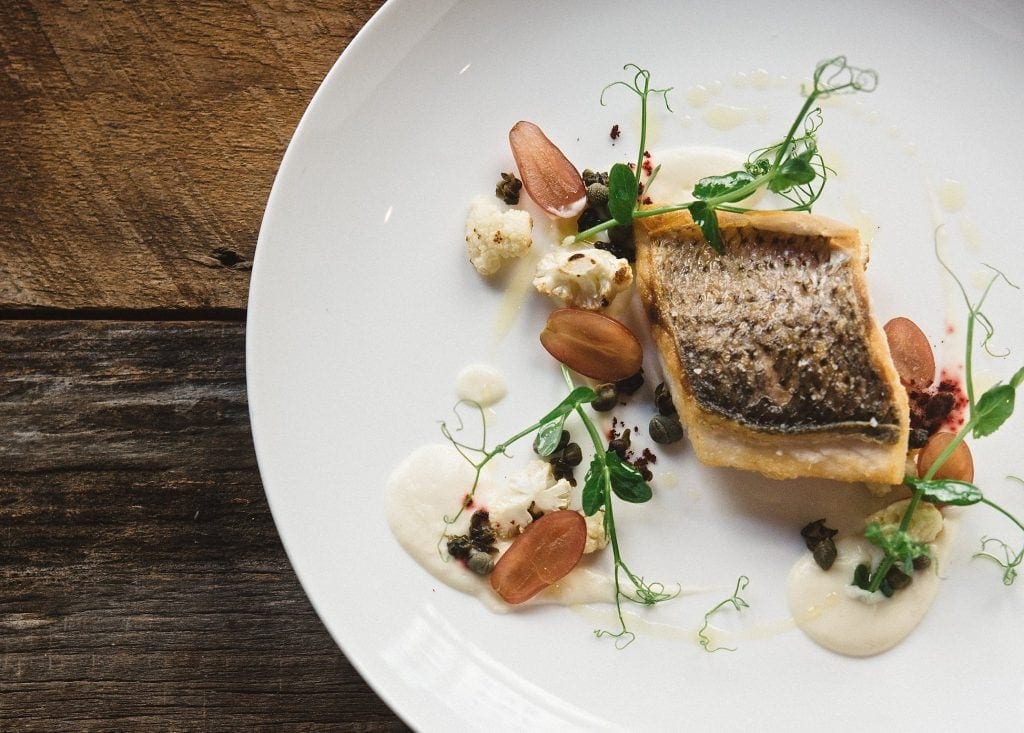 Open since 2014, Ikanos aims to offer a chic yet modern take on Greek cuisine. The restaurant comes to draw inspiration from all over the Mediterranean to compose excellent plates full of subtleties, with fish and seafood taking the spotlight. In the evening, the grill menu features a superb grilled octopus alongside other expertly prepared seafood. Ikanos also offers a grilled seafood platter for $86, which of course includes octopus. Photo Ikanos
112 Rue McGill
Montréal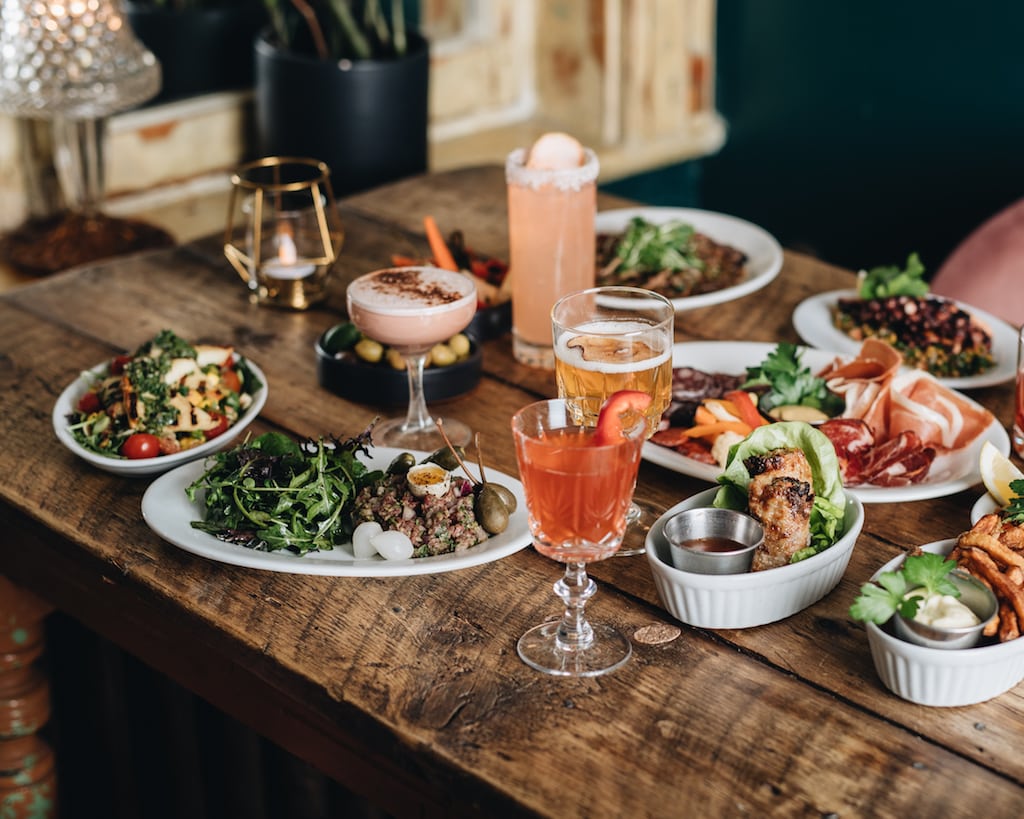 Taza Flores
Superb tapas restaurant, Taza Flores offers plates with flavours from Spain and Morocco. We come here to eat and drink well in the spirit of sharing, the tapas wanting only to be shared and enjoyed among friends. The restaurant's dishes are delicious and so well executed. On the long list of tapas and hearty plates, there is of course a superb grilled octopus, served on pearl wheat tabbouleh. It is so good that we hesitate to share it… Photo Taza Flores
5375 Avenue du Parc
Montréal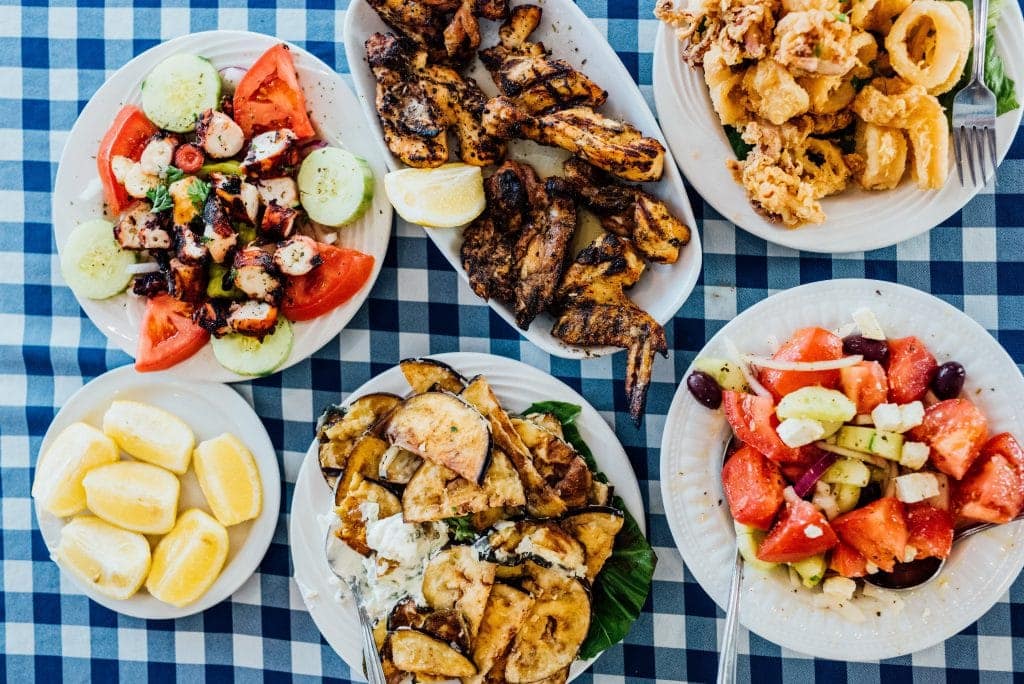 Contrary to what one might think from the name, Panama Rotisserie serves generous and affordable Greek fare. The owners having already lived in Panama, were looking for an original name for their Greek restaurant. They succeeded! In the friendly and familiar style of the restaurant, we find a beautiful and generous plate of grilled octopus. The unpretentious restaurant is happy to serve its diners with the same love of good food. Photo Alison Slattery
789 Rue Jean-Talon Ouest
Montréal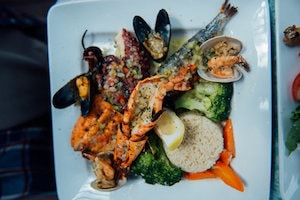 Imperio Grill is a restaurant located on Jarry Street East that offers some of the best Portuguese cuisine in Montreal! Among the specialties of the house, we include all types of grilled meat and seafood: cod, octopus, chicken and sausages. Everything here is very delicious, well seasoned and quite spicy! Note that every day at lunch they also offer a daily menu at an affordable price. Photo Alison Slattery
1292 Rue Jarry Est
Montréal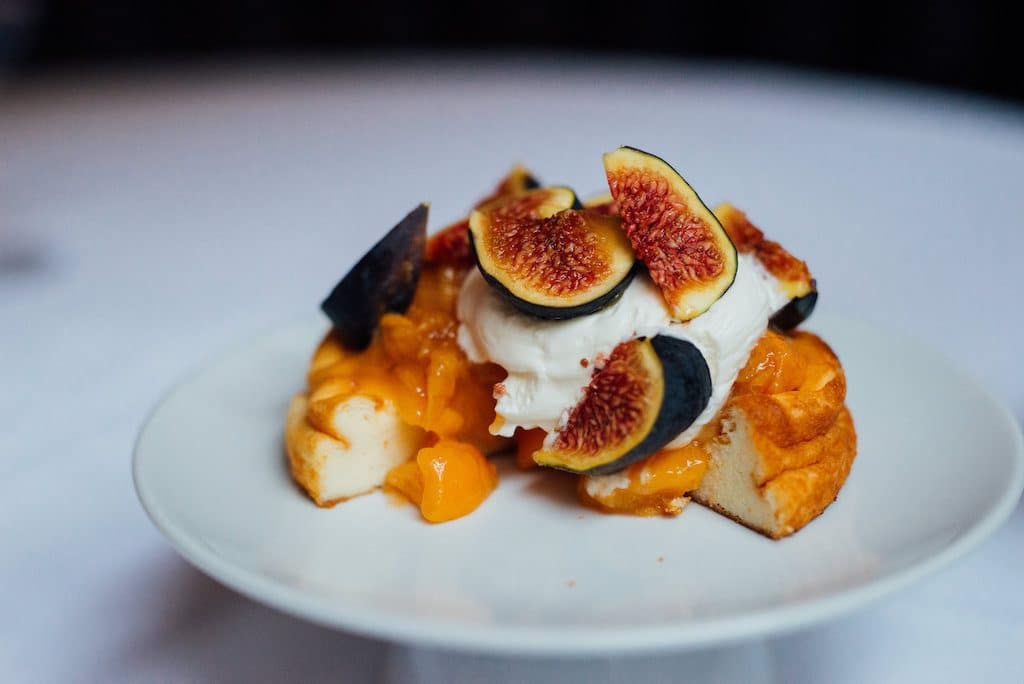 We come to le Monarque to visit a truly beautiful and elegant space, where every detail has been considered, from its excellent French-inspired cuisine to the attentive service we receive. We savour a delicious octopus served with a fattoush, labneh and chermoula salad.
406 Rue Saint-Jacques
Montréal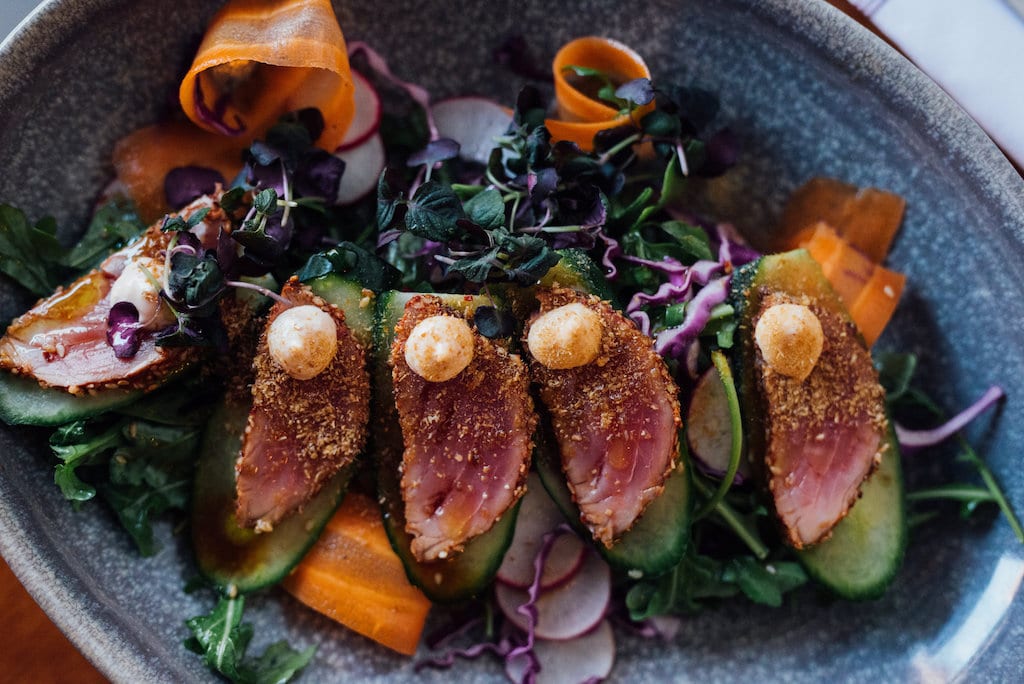 Le Bon Vivant is the pantry of Little Burgundy: you come in the middle ofa busy week, on Saturday night to feast, and you return the next morning for brunch. The menu is inspired by Mediterranean and Italian cuisine, with a touch of Asian flavours. The menu, which is divided into four categories – salads, fish, meat and pasta – follows the flow of the seasons, and is subject to change daily given the desires of the chef. Here, we enjoy a delicious grilled octopus with chorizo, sun-dried tomatoes, confit potatoes, red onions, zucchini, green onions, chimmichurri, and cumin black beans.
2705 Rue Notre-Dame Ouest
Montréal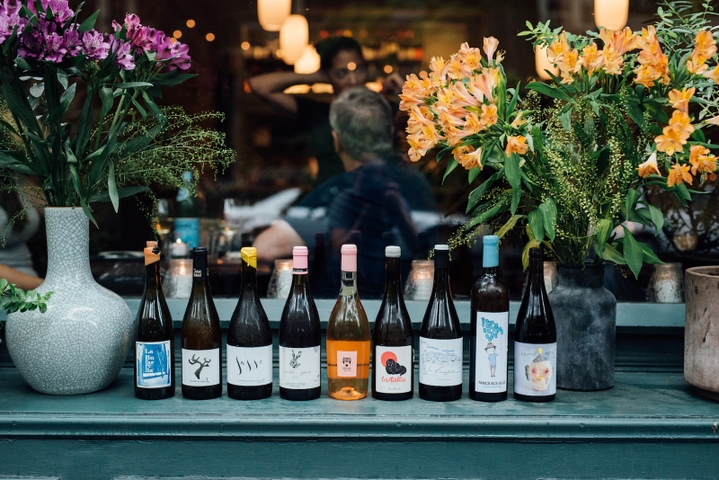 Alma is a place conceived by Lindsay Brennan and Juan Lopez Luna where you can enjoy excellent natural Catalan wines and superb Mediterranean dishes in a corner of Outremont that needed it! Juan (formerly of Farine et Salle à Manger) developed all of the recipes, including the Italian, Catalan and French influences that have always inspired him. The dishes you will enjoy here highlight fresh pasta, local products and seafood; everything is absolutely delicious! There are decadent Patatas Bravas with grilled octopus and spicy mayo!
1231 Avenue Lajoie
Montréal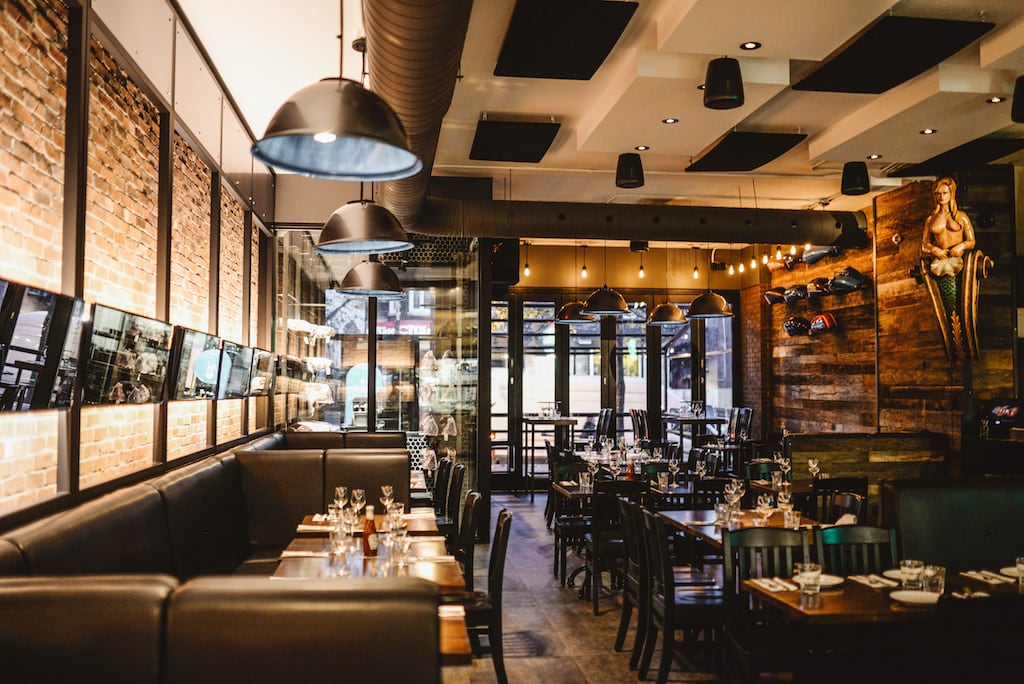 Lucille's Oyster Dive is a staple on Monkland Avenue in the neighbourhood of NDG. The perfect place to enjoy delicious oysters and traditional seafood dishes in a festive and friendly atmosphere! At Lucille's Oyster Dive, you get what you pay for! The portions are generous and the ingredients used are of excellent quality. The seafood is always fresh, the oyster bar is exceptional and you can enjoy excellent grilled octopus served atop a Greek salad!
5669 Avenue de Monkland
Montréal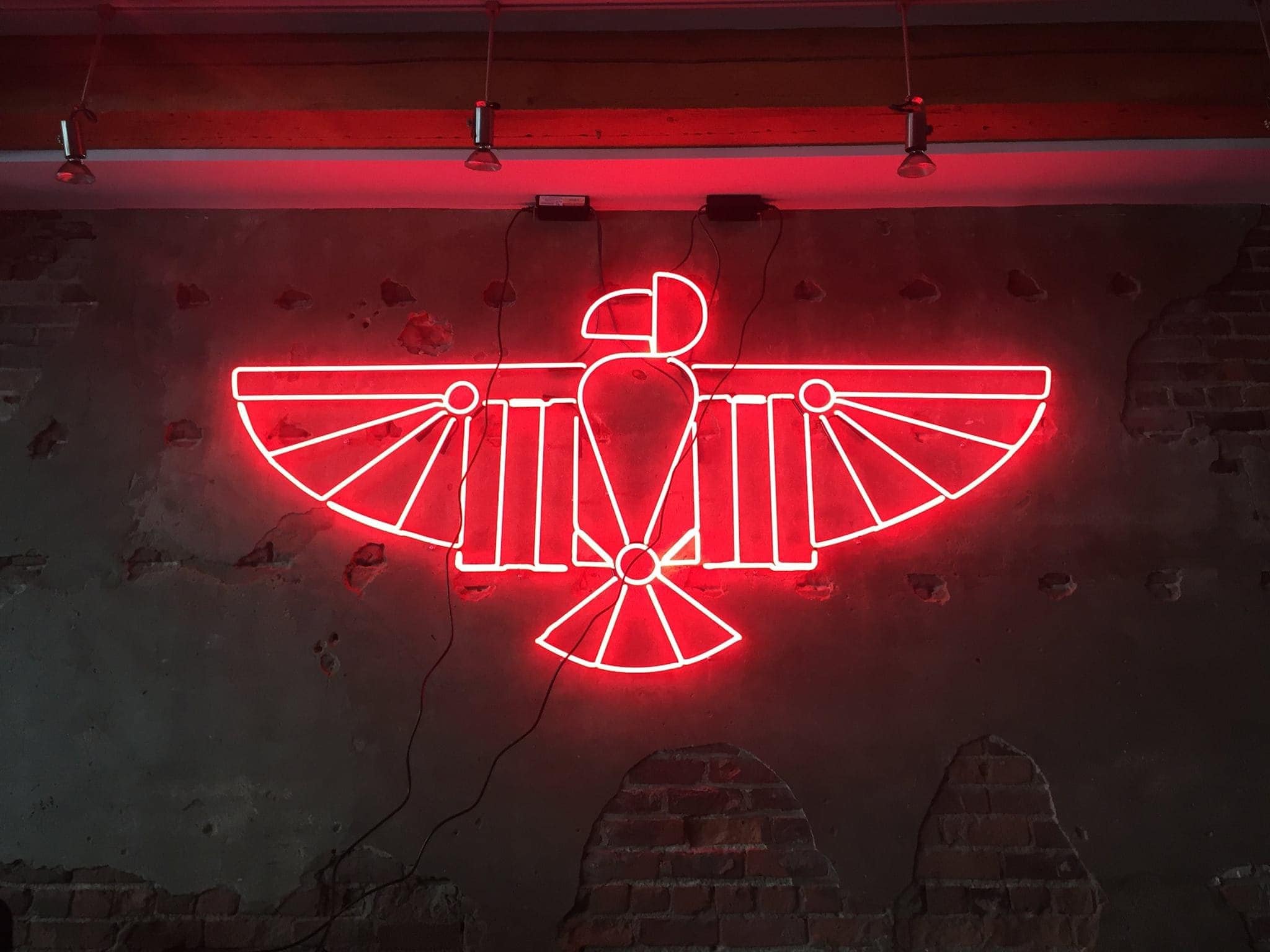 Tiradito is a great Peruvian resto-bar located on Bleury Street, and it is also part of our list of the best bars in Montreal where you can also eat well. The owners, David Schmidt, Marcel Olivier Larrea and David Dumay, reflected well on the location: between Downtown and Old Montreal, just a stone's throw from the entertainment district, the resto-bar is sure to charm! The menu is inspired by a fusion between Japanese and Peruvian gastronomy. The talented chef Marcel Olivier Larrea (ex restaurant Mezcla) is in charge of the kitchen. We savour small dishes to share with original mixes; a colourful, spicy and very delicious cuisine. In the evening, we find the Causa de pulpo, grilled octopus with an emulsion of black olives from Botija and Tobiko, a real delight!
1076 Rue de Bleury
Montréal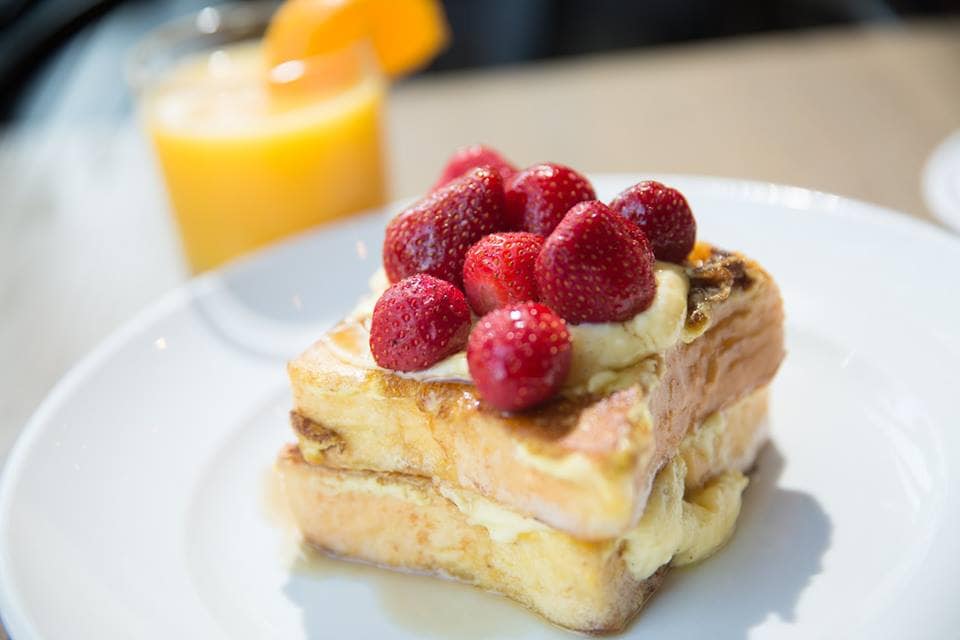 In the heart of the neighbourhood of Villeray, the restaurant Mesón is a charming Spanish bistro and an address that we love. On the menu, you can enjoy original and comforting Spanish-inspired cuisine influenced by the different regions of Spain. Among the few appetizers offered you will find the famous Pulpo a la gallega: grilled octopus, smoked paprika and potato. The wine selection is carefully chosen by Sebastien Muniz to harmonize with the dishes on offer, while the delicious cocktail menu is the work of Chloé Duquette.
345 Rue Villeray
Montréal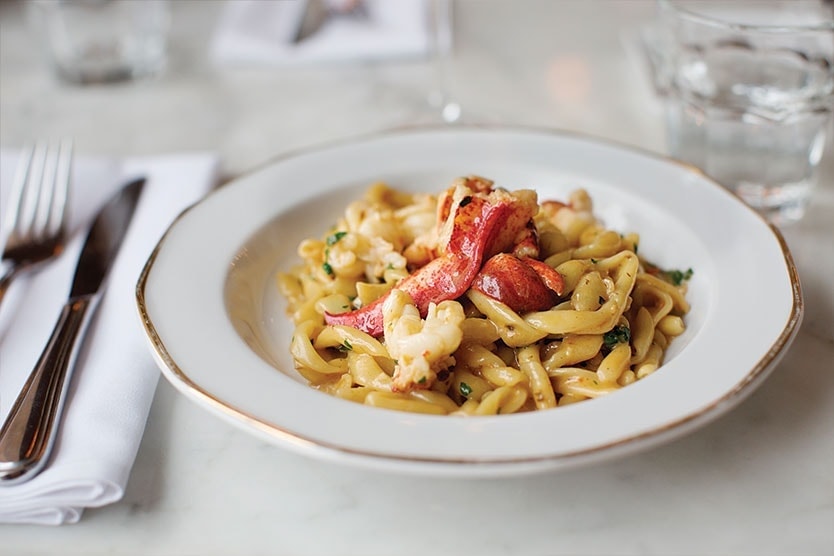 Impasto: "Make the dough, make the mix, the dough: everything homemade, from scratch." And everything here is, indeed, homemade, very well made, Italian and revisited. Impasto is one of the best Italian restaurants in Montreal and has become a staple in the city. Michele Forgione and Aicia Colacci (Nora Gray, Bice) have composed an excellent Italian menu, using local products, and the results are exceptionally delicious! The menu changes every three months or so, and everything is good, very good. We strongly recommend their octopus with borlotti beans and zucchini: it's divine.
48 Rue Dante
Montréal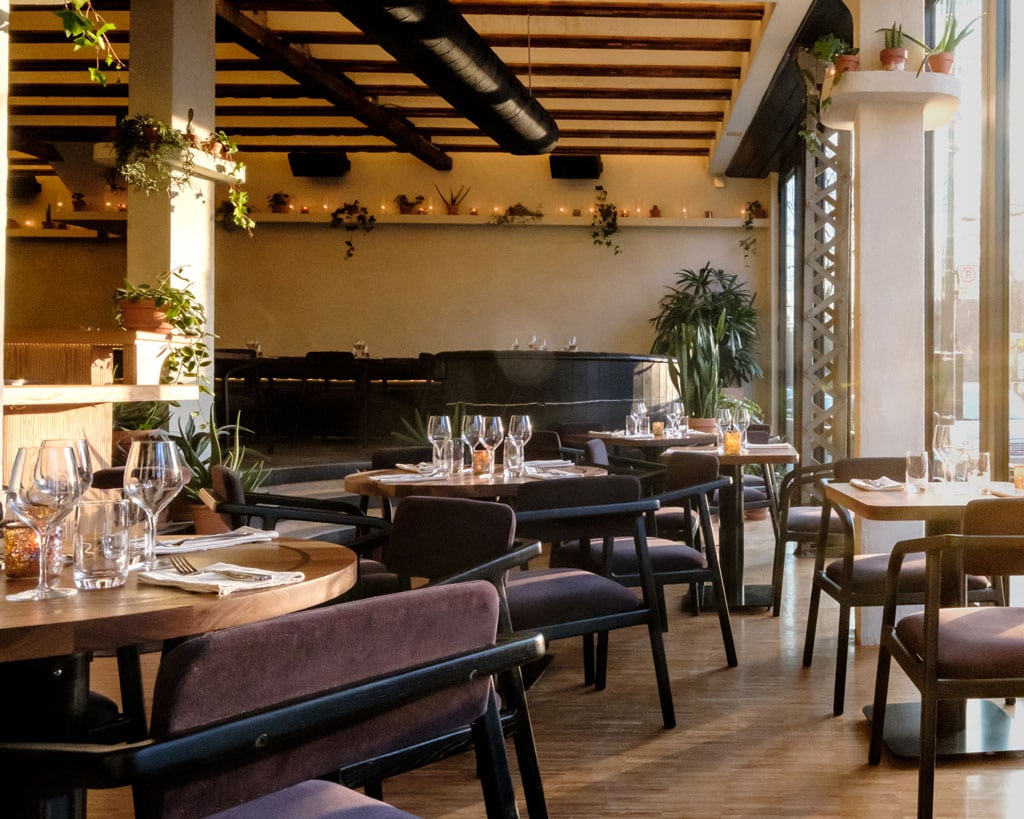 Makro
Tasty fish and seafood are to be enjoyed in this upscale restaurant on Notre-Dame West. Run by Jean-François Corriveau and Léa d'Amboise (Grinder), Makro welcomes its clientele in a festive space, with Tulum-inspired decor. Their menu features octopus grilled over an open fire, served with delicious crispy potatoes. To complement their offering, their impressive cocktail menu and mouth-watering desserts are also sure to tempt you.
1726 Rue Notre-Dame Ouest
Montréal
1233 Avenue Lajoie Montréal H2V 1P2
1201 Avenue Van Horne Montréal H2V 1K4
5357 Avenue du Parc Montréal H2V 4G9
1446 Rue Peel Montréal H3A 1S8
112 Rue McGill Montréal H2Y 2E5
5375 Avenue du Parc Montréal H2V 4G9
789 Rue Jean-Talon Ouest Montréal H3N 1S3
1292 Rue Jarry Est Montréal H2P 1X1
406 Rue Saint-Jacques Montréal H2Y 1S1
2705 Rue Notre-Dame Ouest Montréal H3J 1N9
1231 Avenue Lajoie Montréal H2V 1P2
5669 Avenue de Monkland Montréal H4A 1E3
1076 Rue de Bleury Montréal H2Z 1N2
345 Rue Villeray Montréal H2R 1G8
48 Rue Dante Montréal H2S 1J6
1726 Rue Notre-Dame Ouest Montréal H3J 1M3