Sunny's Dinette: A charming address in Little Burgundy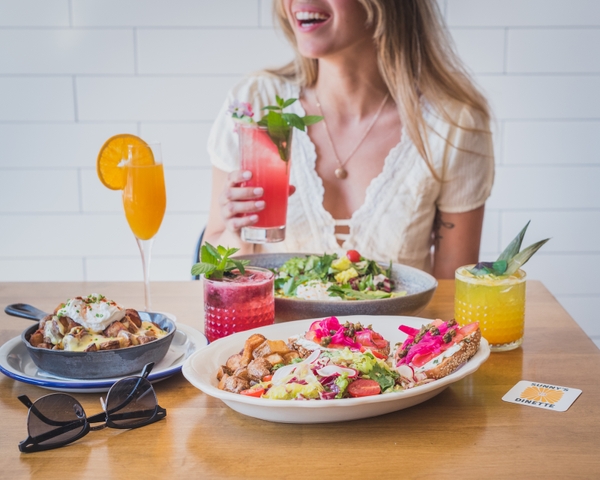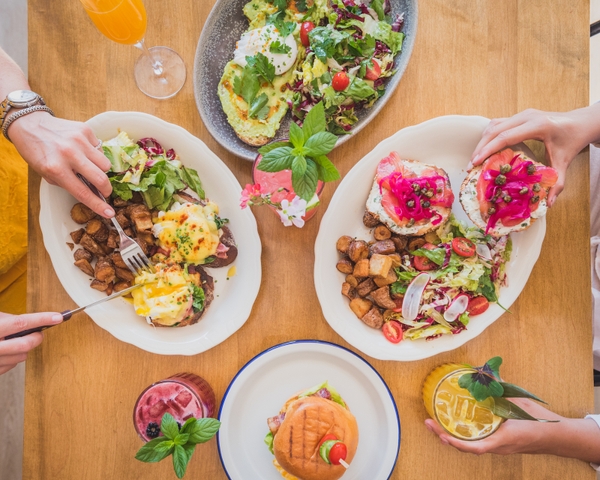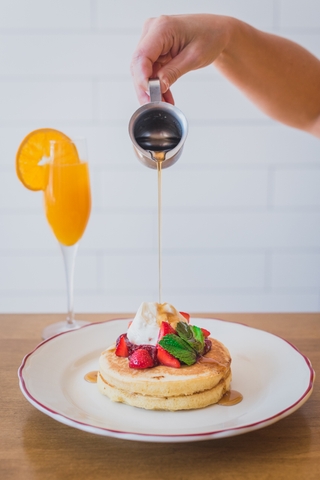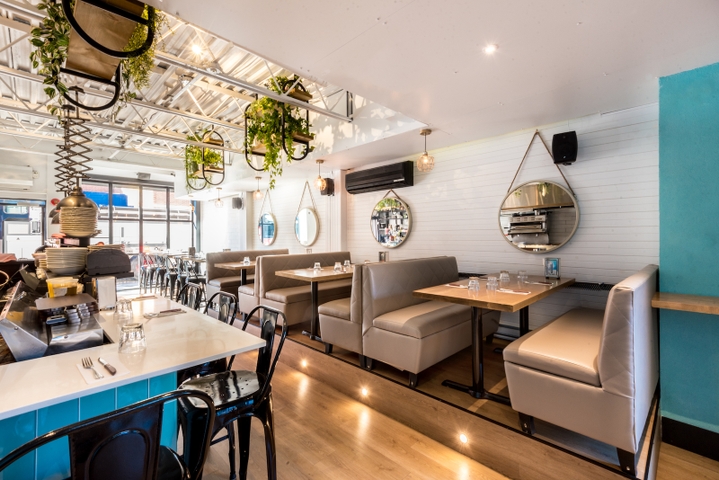 Sunny's Dinette

$$
Monday: 9:00 AM – 4:00 PM
Tuesday: 9:00 AM – 4:00 PM
Wednesday: 9:00 AM – 4:00 PM
Thursday: 9:00 AM – 4:00 PM
Friday: 9:00 AM – 4:00 PM
Saturday: 9:00 AM – 4:00 PM
Sunday: 9:00 AM – 4:00 PM


Owner(s) Francis Dumais, Geneviève Guertin, Ariane Guertin, Emilie Parent
Opened 2015

Accepts mastercard, visa, amex, cash, debit
40 Seats
Sunny's Dinette is the new project from the owners of Bon Vivant (on Notre-Dame Street west) which was closed during the pandemic. The concept still focuses on brunch, but with a colourful new offering.
This new project is an unpretentious neighbourhood restaurant where you can eat and drink well without breaking the bank. The friendly atmosphere reflects the owners, who are, after all, bon vivants. White and turquoise predominate in the sunny room with its large glass doors that open onto the street.
Diner-style
The menu is a tribute to North American cuisine: burgers, sandwiches, salads, soups, and small plates to share are on the menu; and for dinner, a few more hearty dishes: steak frites, pasta and fish of the day. Most of the ingredients used are sourced from local producers and it shows. The dishes are fresh and prepared with love.
The establishment also offers a brunch and breakfast menu, available from 9am to 2pm on weekdays and 10am to 3pm on weekends. Freshly squeezed juices, eggs Benedict, gravlax bagels, pancakes, a classic breakfast plate; basically everything you need to start your day off right.
Drink well for less
Sunny's Dinette offers a small selection of affordable wines and a dozen house cocktails. We recommend the Bloody Sunday, a caesar made with homemade gazpacho.
If you're looking for a nice, tasty, and welcoming place to have a bite to eat with friends or family, Sunny's Dinette is waiting for you with open arms.
Enjoy your discovery!
Written by Gabriel Belzile
Photography by Sunny's Dinette