Montreal's Best Greek Restaurants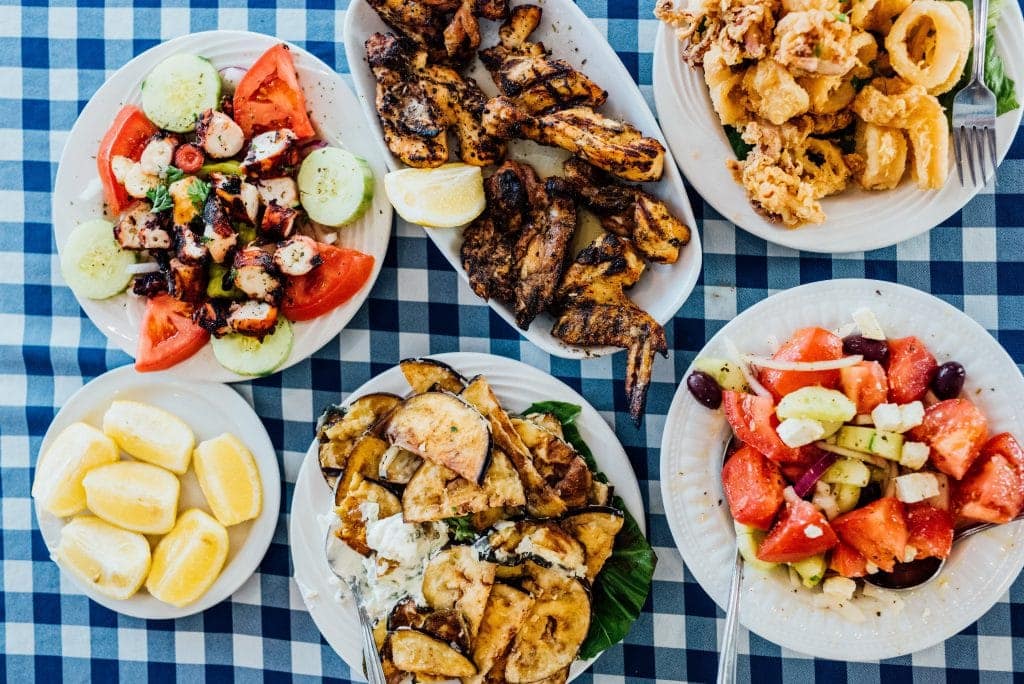 What are the best Greek restaurants in Montreal? We admit to starting our quest with a limited amount of information. Who doesn't love Greece and Greek food, especially during our cold winter months here in Montreal? So, faced with the question of identifying the best Greek restaurants, we called on our Greek friends here to make sure we give you the best list. A special thanks to Stefanie Stergiotis for her knowledgeable input and the support of her family members who also assisted us.
« Celebrating Independence Day at the Greek Parade on Jean Talon Blvd is when true Greek restaurants are on full display. Greek families come together and it happens here, » she tells us. Stefanie's grandparents immigrated to Quebec with $10 in their pockets and a bottle of Ouzo! And like so many Greeks, they settled in Parc Extension. Stefanie explained that many of the first generation Greeks started in this neighborhood, whereas the second generation chose the neighborhood of Chomedey, Laval. Not surprisingly, our best Greek restaurants follow more or less the same route.
For excellent souvlakis, we recommend Elatos Souvlaki (who delivers!) or the multi-location Marathon's Souvlaki.
Here's our list of the best Greek restaurants in Montreal:
Marven's Restaurant
Marven's is a classic Parc Extension restaurant where you can eat good, traditional Greek food. It has been open for more than 50 years, has changed very little, and the quality remains the same. Servings are generous, prices are affordable and the food is fresh. Bring your memories of the Greek sun and sea, and try traditional Greek appetizers, souvlaki, salads and main courses just as they meant to be. The no-frills decor adds to the charm. In short, it may be simple but we feel that the effort goes instead into the cuisine, Nb. Marven's accepts only cash.
880 Avenue Ball
Montréal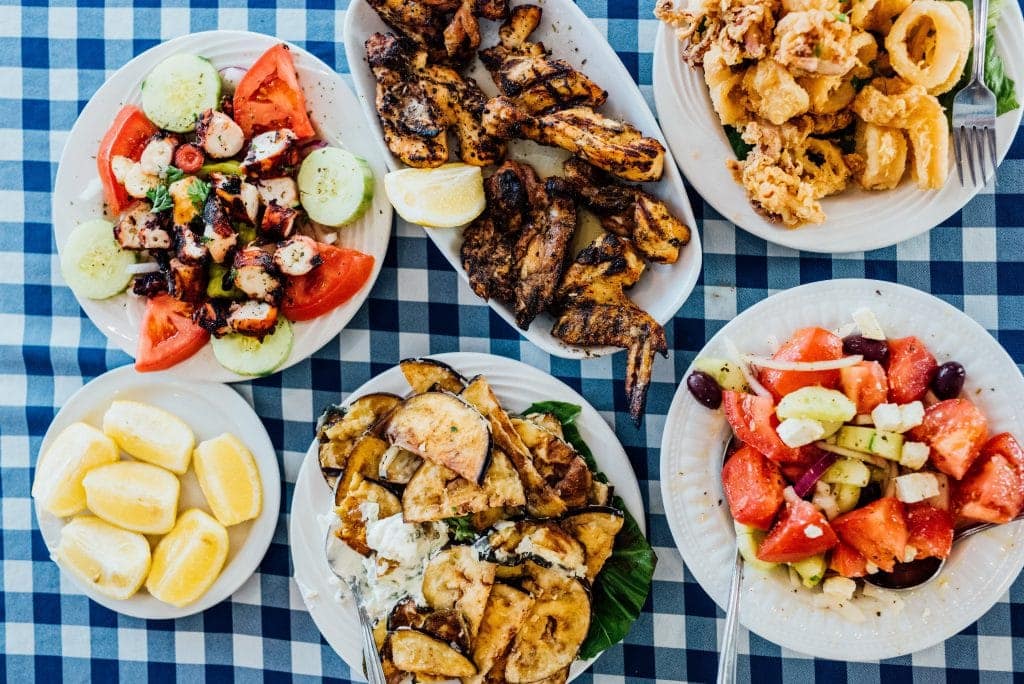 Rôtisserie Panama is a classic Montreal Greek 'greasy spoon' that succeeds in making you feel you are in the Mediterranean while you are dining. It has to be the decor! The restaurant opened in 1992, and was bought by the current owners in 1998. Rôtisserie Panama offers scrumptious dishes with generous servings. Come here for your octopus, grilled calamari, fried eggplants and tzatziki or grilled chicken that include all those mouthwatering Greek flavors.  The staff and music also add to the nice atmosphere. We like the simplicity of the menu, the low prices and the family feel of the restaurant.
789 Rue Jean-Talon Ouest
Montréal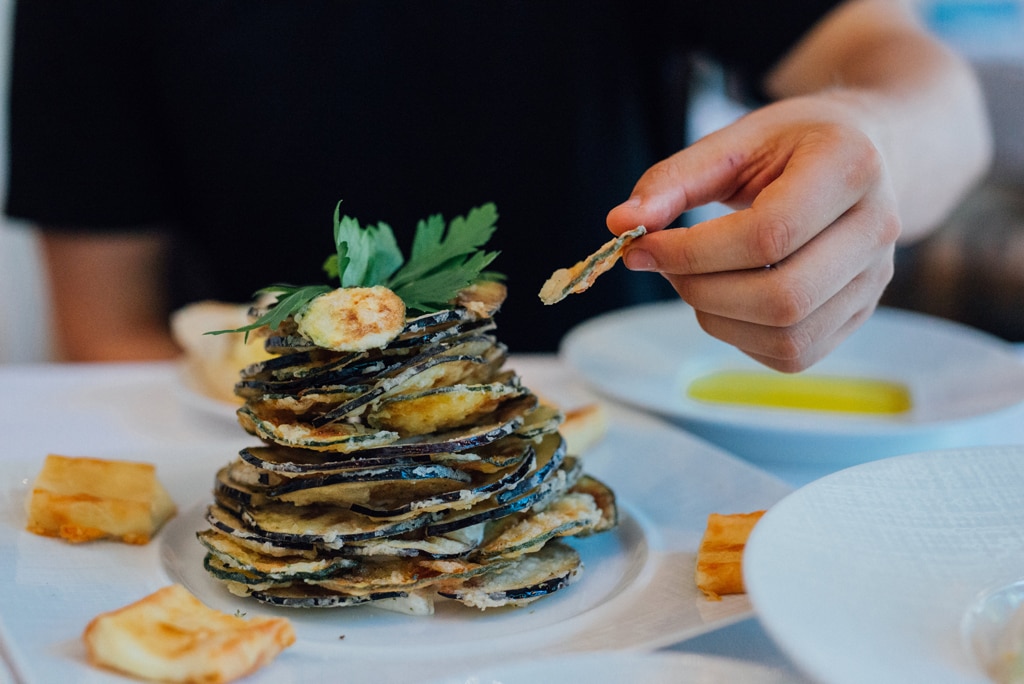 This is Montreal's most elegant Greek restaurant. Milos Restaurant offers fine dining and is undoubtedly a Montreal restaurant worth visiting. Having been open for many years now, it doesn't need to make a name for itself, and Milos has locations in London, New York, Athens, Las Vegas and Miami. The dining room has been completely restyled and you are welcomed into very warm surroundings. The delicious flavours found in Greece are underscored here by the extreme freshness of the produce, from starters to dessert. Milos restaurant is quite expensive but at lunchtime and towards the end of the evening, prices are more affordable!
5357 Avenue du Parc
Montréal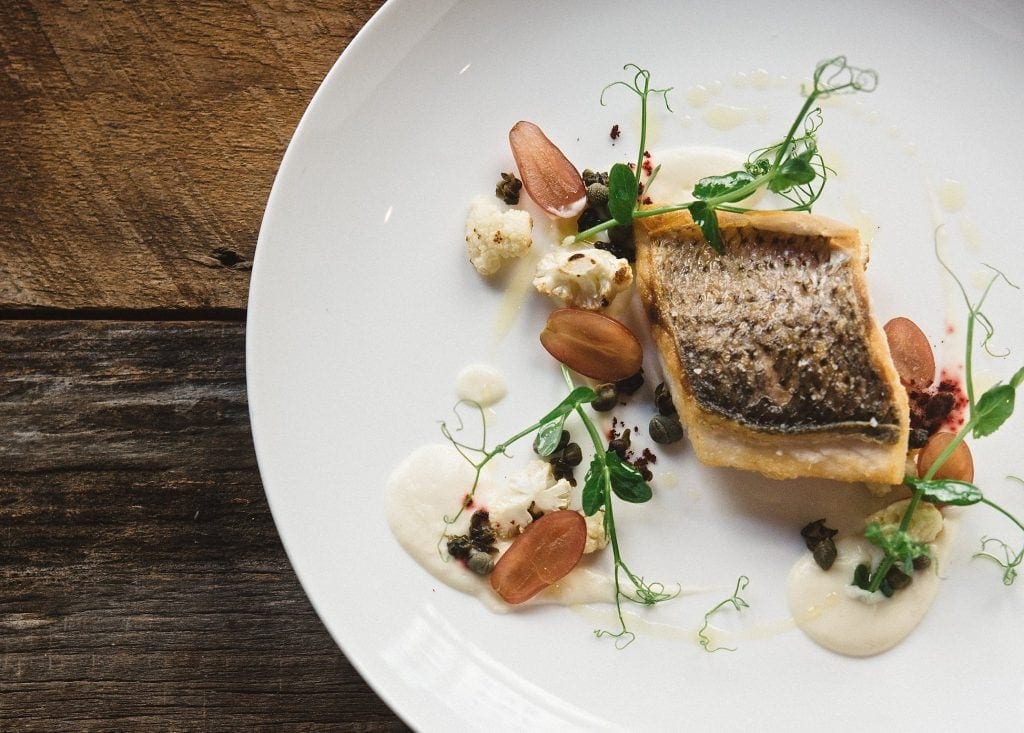 Ikanos is the most contemporary Greek restaurant. This is where Greek cuisine is being updated. Grandparents' recipes are reinvented, which may be surprising to some but the result is impressive! The decor at Ikanos restaurant is fashionable, elegant and comfortable. The menu proposes trendy market produce, seafood, grilled meats and imaginatively prepared vegetables. « The classics of Mediterranean and Greek cuisine are reinvented according to the seasons and our own inspirations, » says the owner. The restaurant also offers a superb wine list. It's a place where you allow yourself to be surprised and spend an sophisticated Greek evening.
112 Rue McGill
Montréal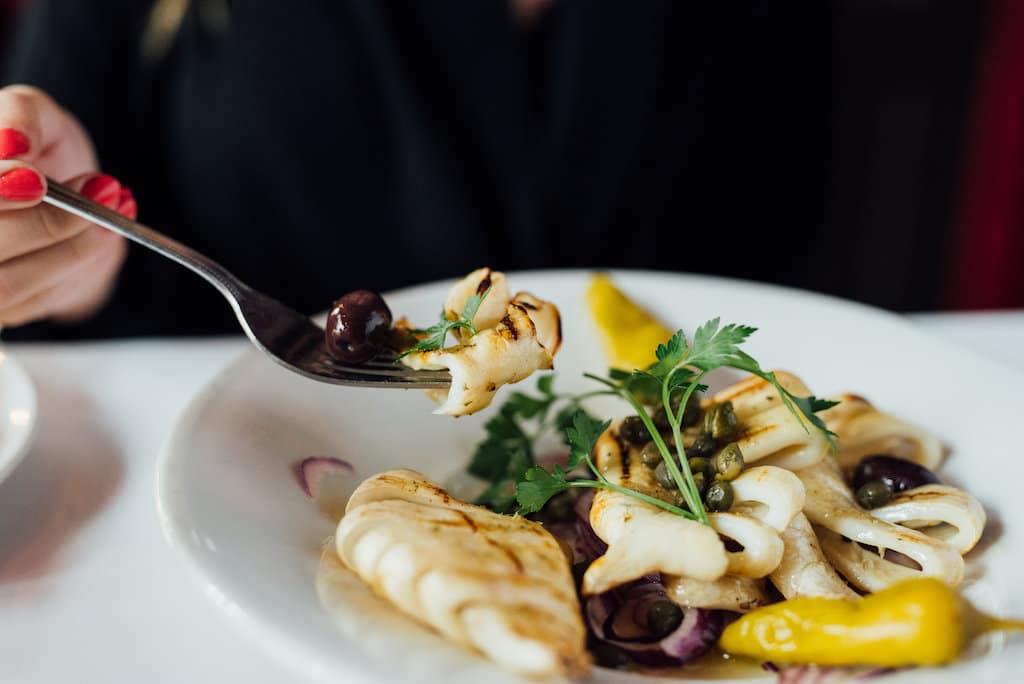 Come to Philinos, which means "friends of wine", and celebrate Greek hospitality. The restaurant is comfortable and relaxed, and the menu is excellent. Taste the best lamb chops in town at Philinos! The entire menu is influenced by Mediterranean cuisine and prepared with fresh ingredients. In addition to the lamb, we love the squid, grilled meats, moussaka and spreads (eg taramasalata, tzatziki). The dishes here tend to be simple but delicious. Philinos does not try to reinvent but honors Greek flavours perfectly, attracting both families and groups in their lively surroundings.
4806 Avenue du Parc
Montréal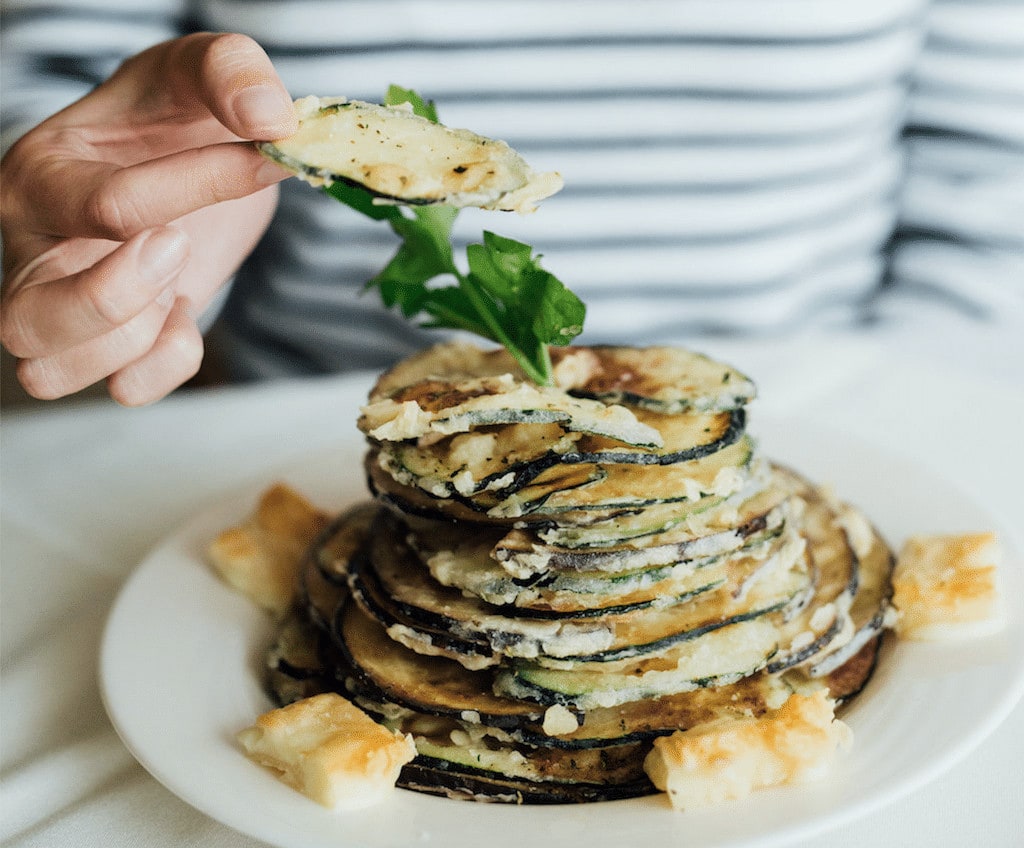 Elounda is a fashionable Greek restaurant in Montreal, specializing in seafood. This is a menu created with much finesse, offering all the Greek cuisine influences. The generous servings of the Greek classic dishes are fresh and tasty. We appreciate the kindness of the staff who do their best to accommodate each customer's individual needs. Enjoy your meal in Greek surroundings – the statues and curtains are a bonus! Elounda is well-suited for large groups or families.
1818 Boulevard Cote Vertu Ouest
Montreal
Faros
Faros is a very small restaurant on Fairmount St that is a little distance from everything. Taste authentic Greek dishes at Faros, prepared with fresh, quality ingredients. The space is comfortable and intimate, similar to a small taverna in Greece. The servers have worked here for years and the restaurant has a certain charm. This is the ideal restaurant to eat Greek cuisine in a cozy and welcoming atmosphere. There is also valet parking.
362 Avenue Fairmount Ouest
Montréal
Mythos
Strictly speaking, Mythos is not the "best Greek restaurant in Montreal", but it is definitely where you will have the most fun! In a decor with an authentic feel, enjoy dishes with Mediterranean flavors while listening to live Greek music. As the evening progresses, the more lively the room becomes. On Saturdays evenings, the restaurant turns into something of a nightclub with customers of all ages, all eager to have a good time. We've spent memorable evenings here, dancing until the early hours of the morning, enjoying numerous shooters of Ouzo. Unforgettable!
5318 Avenue du Parc
Montréal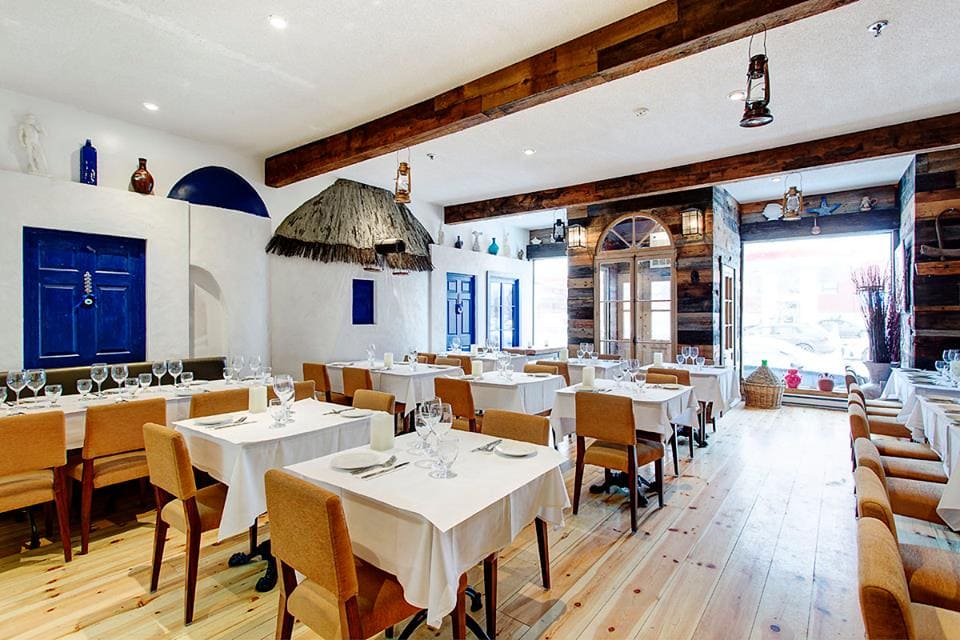 Petros is both one of the best restaurants in Montreal where you can BYOB and one of the best Greek restaurants! Located on Notre Dame St West, Petros prepares fish of exceptional freshness and dishes at affordable prices. The restaurant is friendly and the decor will transport you to Greece. The cuisine here is tasty, nicely seasoned and very attractively presented. The restaurant also serves lunch and the staff are always most helpful. Note that Petros also has restaurants in Westmount and on Laurier.
1613 Rue William
Montréal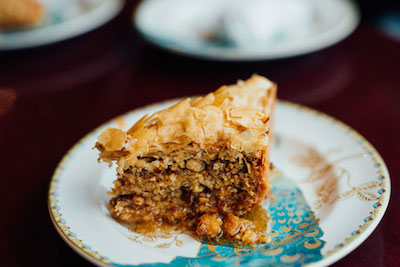 And in desserts… Afroditi offers you some of the best Greek pastries in town! Whether you're looking for baklavas, bougatsas, melomakaronas, galaktabourikos or paximadakias that will make you dream of the Greek sun, this small, authentic establishment in Parc Extension will please you. We are also told that the pastry shop offers the best galatobourikos in Montreal. We love the busy decor that gives the place its charm.
756 Rue Saint-Roch
Montréal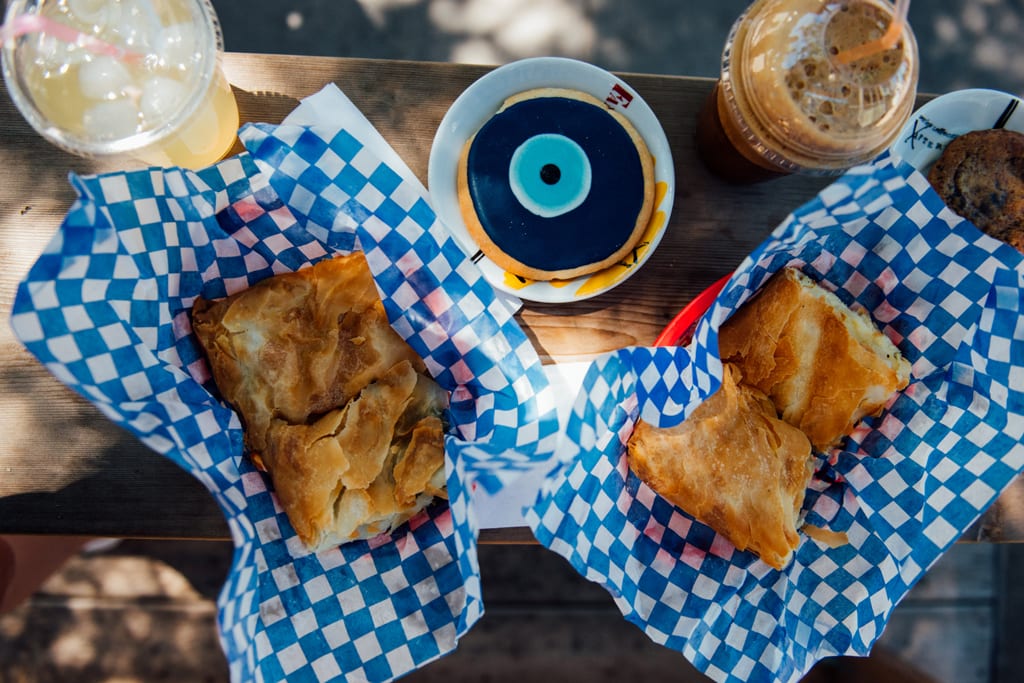 Phyllo Bar Melina is an adorable address on Park Avenue that serves Greek specialties at low prices. In its small room with Greek colors, Melina offers customers delicious homemade preparations. You can taste spanakopita, the house specialty, in several variations. The address is inviting and perfect for a comforting taste of Mediterranean cuisine in the heart of Mile End.
5733 Avenue du Parc
Montréal
See on map
880 Avenue Ball Montréal H3N 1J7
789 Rue Jean-Talon Ouest Montréal H3N 1S3
5357 Avenue du Parc Montréal H2V 4G9
112 Rue McGill Montréal H2Y 2E5
4806 Avenue du Parc Montréal H2V 4E7
1818 Boulevard Cote Vertu Ouest Montreal H4L 2A6
362 Avenue Fairmount Ouest Montréal H2V 2G5
5318 Avenue du Parc Montréal H2V 4G7
1613 Rue William Montréal H3J 1R1
756 Rue Saint-Roch Montréal H3N 1L3
5733 Avenue du Parc Montréal H2V 4H2