The Best Moules-Frites in Montreal: Where to eat mussels and fries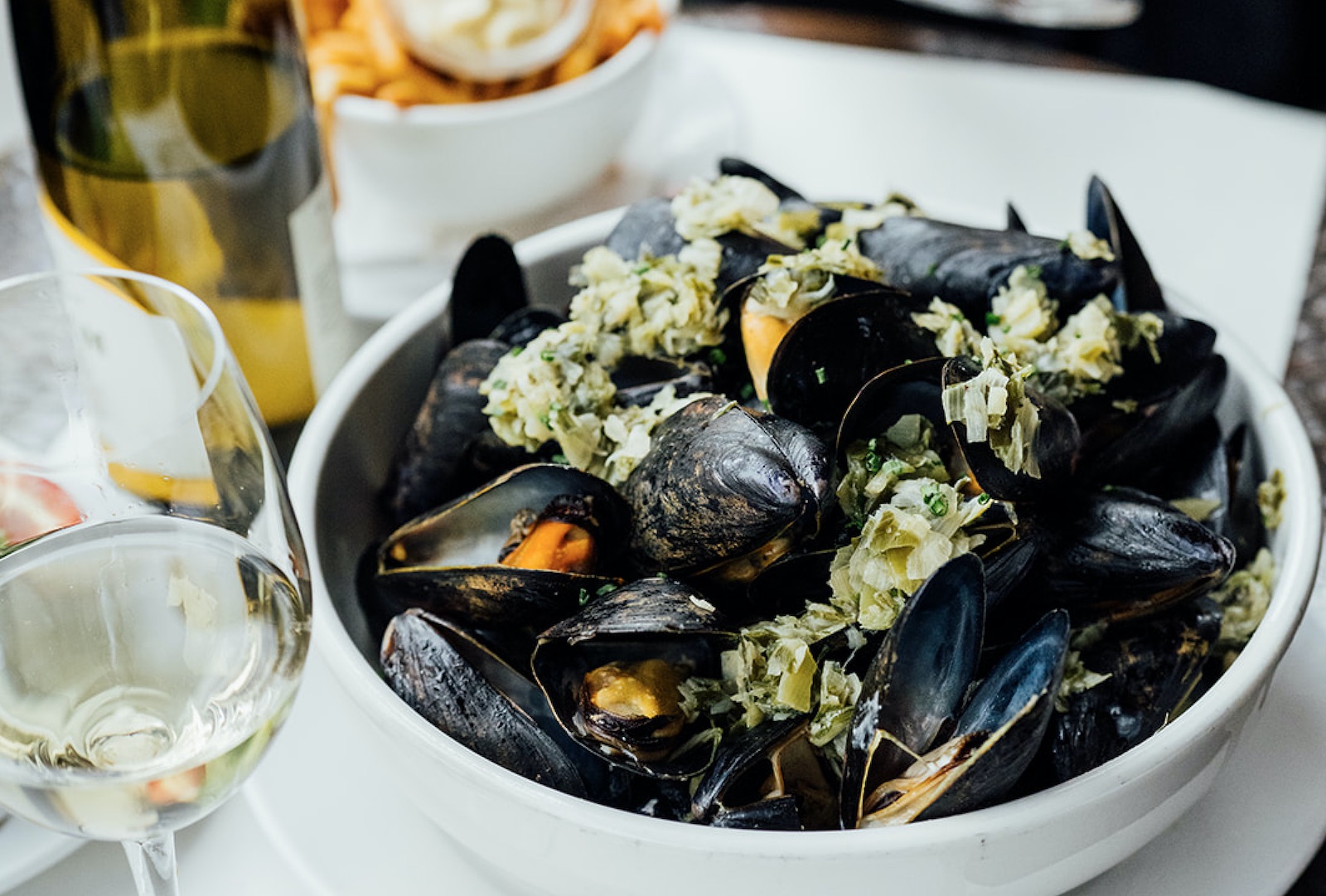 The Best Moules-Frites in Montreal: Where to eat mussels and fries
Moules-frites is a dish that we particularly enjoy at Tastet! For those of us who have had the pleasure of devouring bowls of these in Europe, our memories are often associated with a restaurant on the Grande Place in Brussels or in a seaside café, watching the fishing boats bobbing in the water.
Referred to as the national dish of Belgium, mussels are normally served in portions of 1.5k per person, and the two most traditional cooking methods are moules marinières (steamed with white wine, shallots, parsley and butter), and moules natures (steamed with celery, leeks and butter). At their best, they are plump and juicy, eaten with a plate of fries that have been double-fried, resulting in crispy outsides and soft centres. Of course, drinking a good beer or glass of white wine with your mussels and fries is the best way to enjoy the whole experience.
The catch is, you cant just eat any dish of mussels and fries you come across. Like most other seafood dishes, the quality of the mussels used in a plate of moules-frites is a key factor in determining how it all turns out. For this reason, we thought that a list of where to find these top quality mussels was an essential! Finally, here is our list of favourite places to savour the best moules-frites in Montreal. Bon appétit!
Still searching for some gourmet suggestions? Have a look at the list section of our website, where you will find a whole host of lists dedicated all kinds of different occasions.
See on map
38 Rue Beaubien Est Montréal H2S 1P8
407 Rue McGill Montréal H2Y 2G3
1045 Avenue Laurier Ouest Montréal H2V 2L1
281 Rue Bernard Ouest Montréal H2V 1T5
1249 Avenue Bernard Montréal H2V 1V7
4007 Rue Saint-Denis Montréal H2W 2M4