Ikanos: chic and modern Greek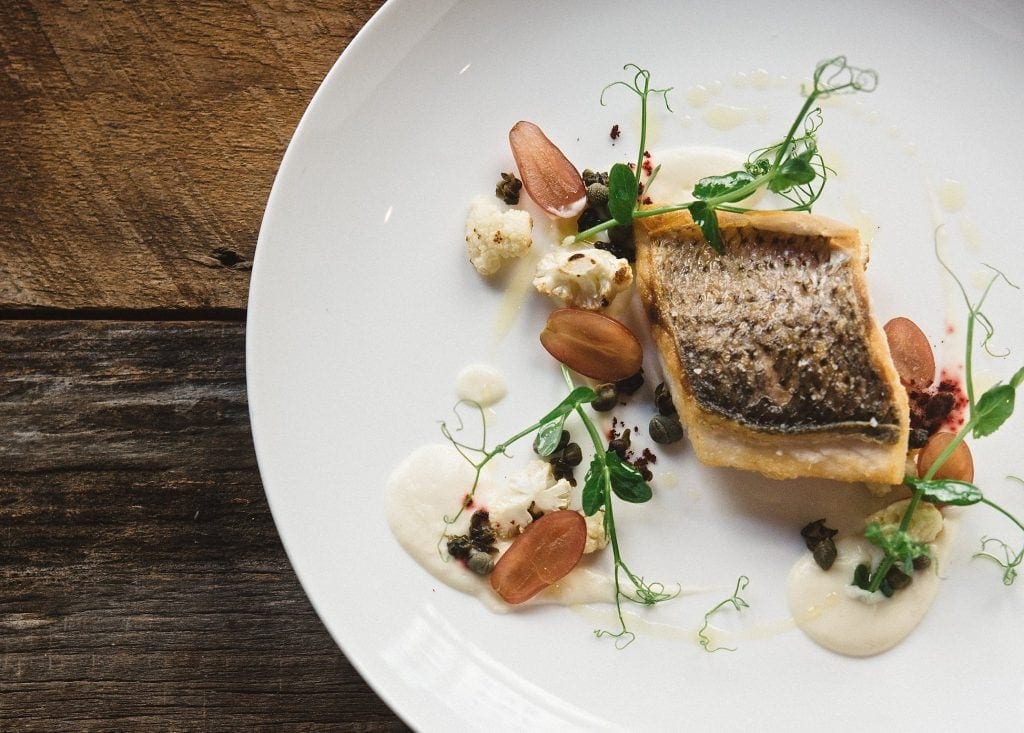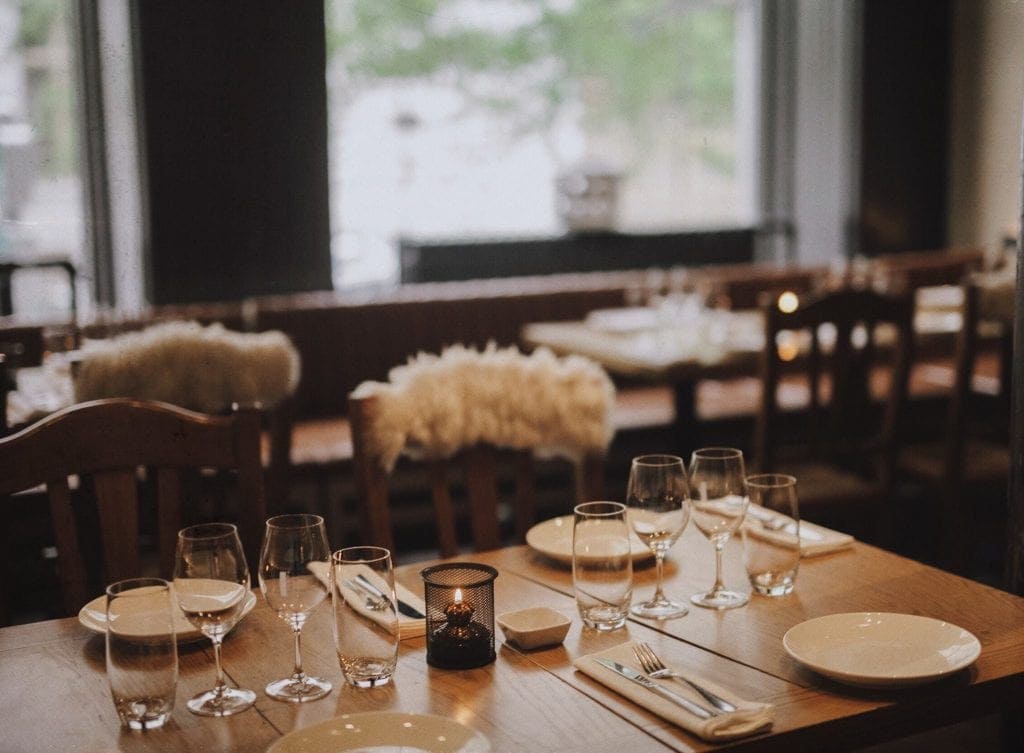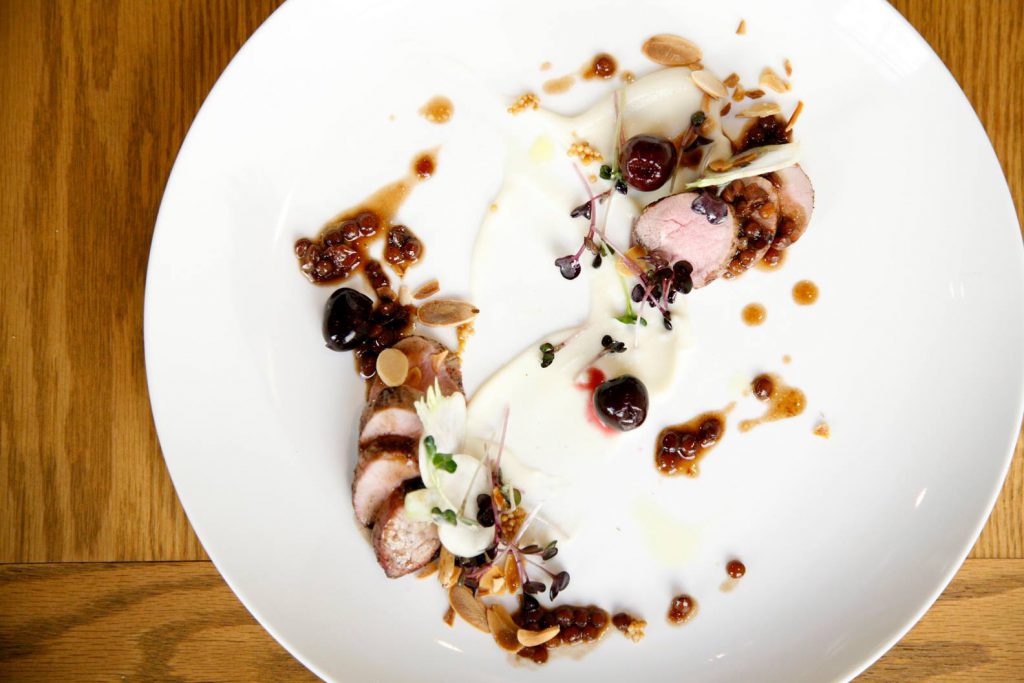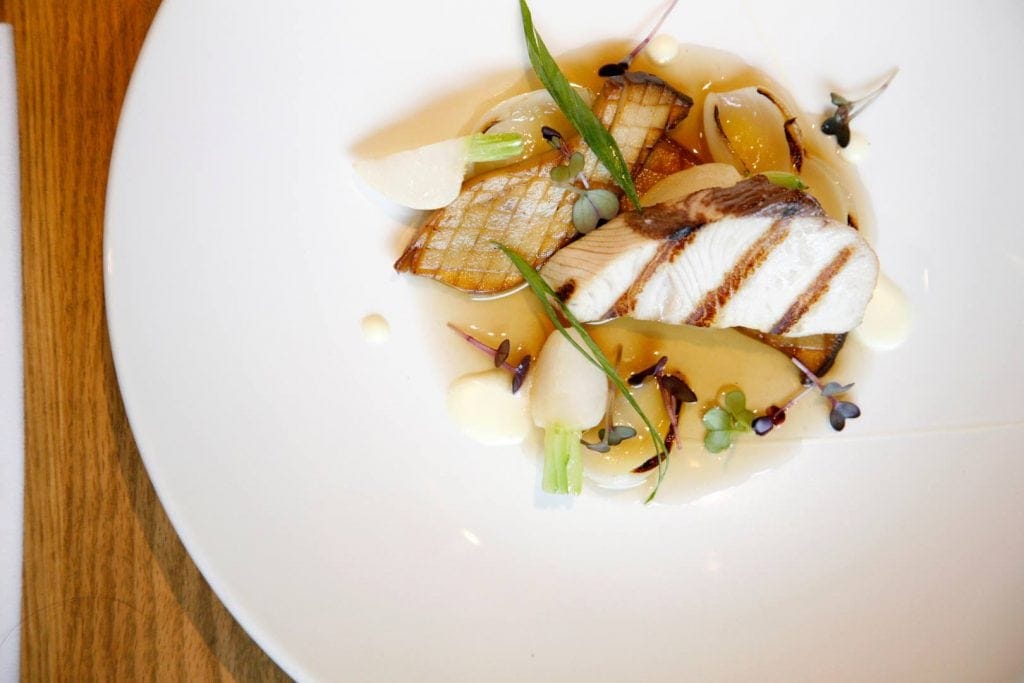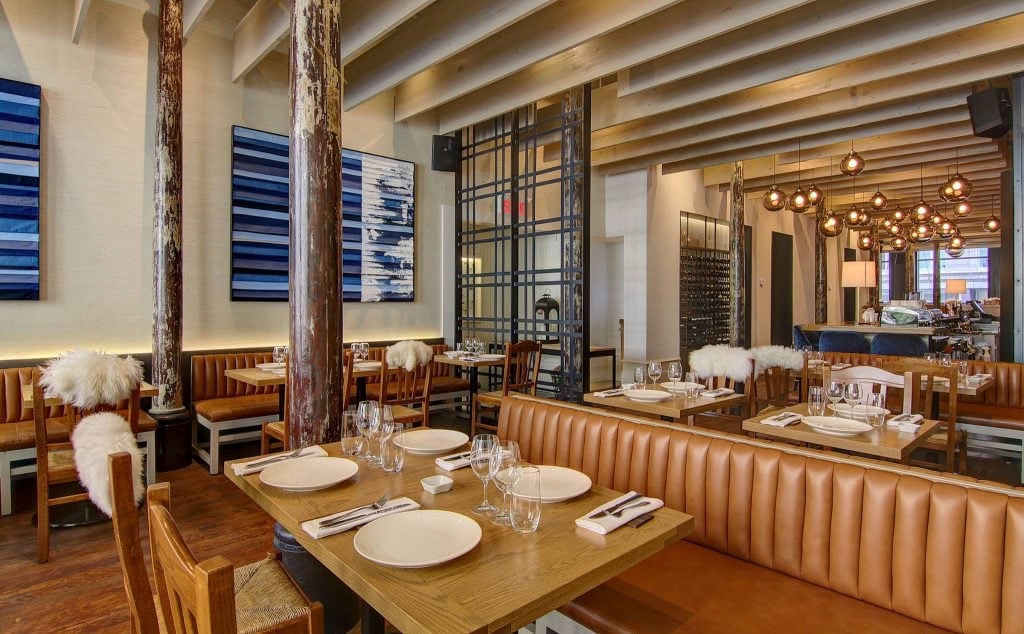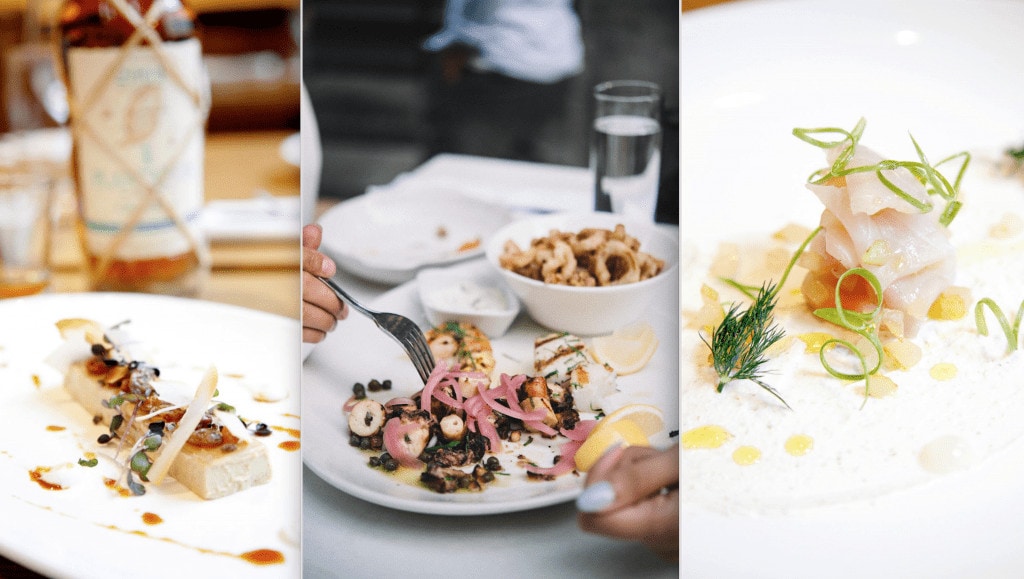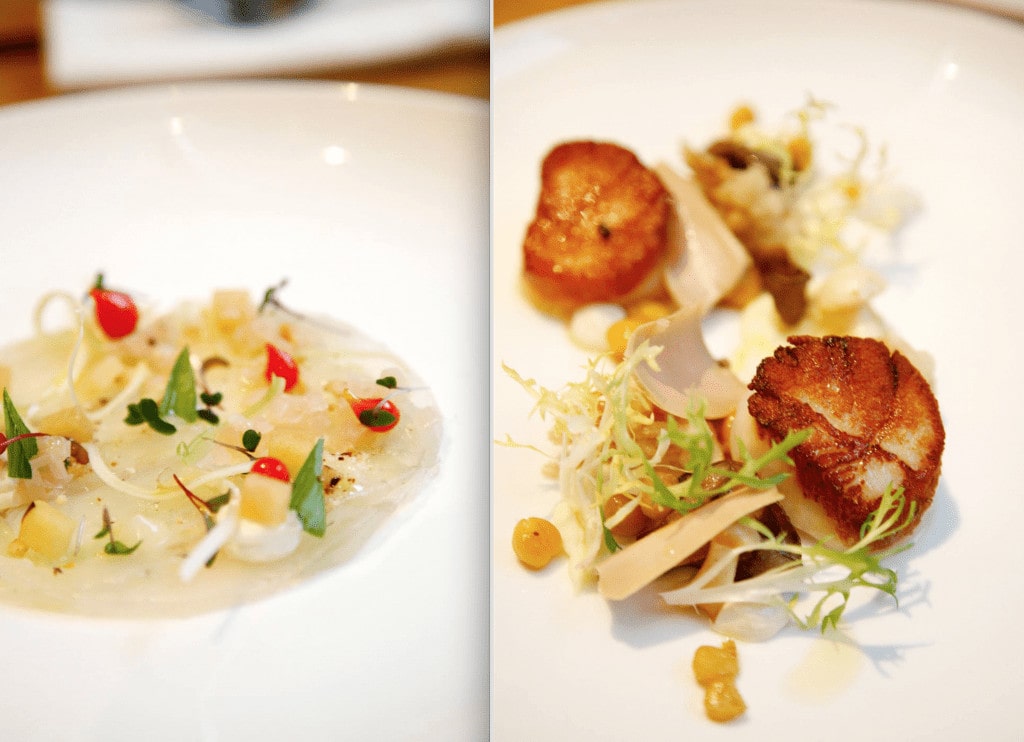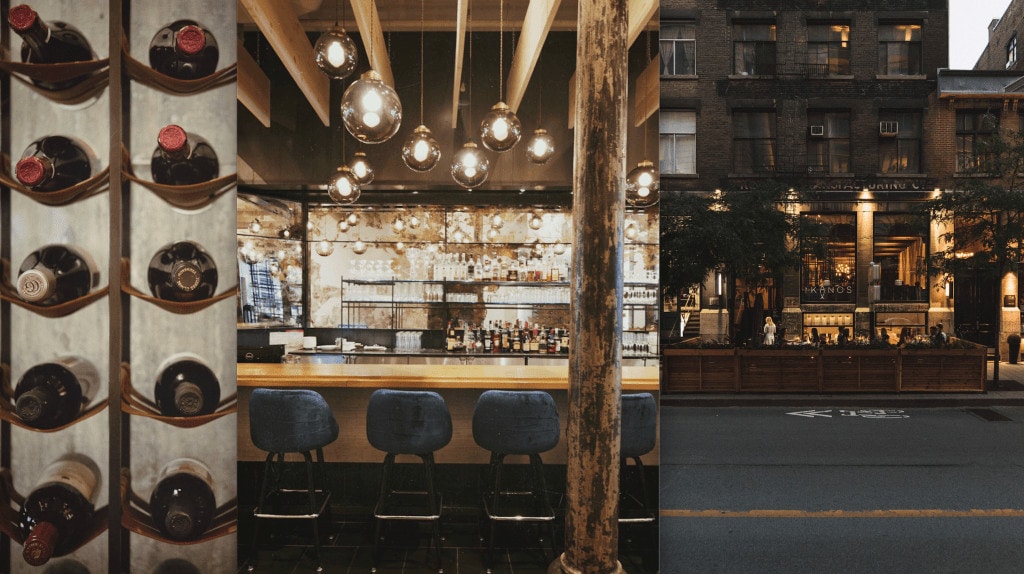 Ikanos

$$$$
Monday: 11:30 AM – 2:00 PM, 5:00 – 10:00 PM
Tuesday: 11:30 AM – 2:00 PM, 5:00 – 10:00 PM
Wednesday: 11:30 AM – 2:00 PM, 5:00 – 10:00 PM
Thursday: 11:30 AM – 2:00 PM, 5:00 – 10:00 PM
Friday: 11:30 AM – 2:00 PM, 5:00 – 10:00 PM
Saturday: 5:00 – 10:00 PM
Sunday: 5:00 – 10:00 PM


Accepts mastercard, visa, cash, debit
100 Seats
In June 2014, Ikanos restaurant opened its doors at 112 McGill, in the Old Port of Montreal. Since then, the establishment has been offering modern Greek cuisine inspired by the entire Mediterranean in a chic decor.
The atmosphere at Ikanos lends itself perfectly to savouring their refined and flavourful dishes.
The splendid decor by Alexandre Blazys and Benoît Gérard (Blazysgérard) transports you to both a sacred temple and the holds of an ancient Greek ship. The lighting of the restaurant evokes the constellations once used for navigation and the result is beautifully subdued. Large wooden columns and metal panels cleverly structure the space without obstructing it. Indeed, the space at Ikanos takes advantage of its length to offer a large and open space that is at once intimate and comfortable. White bricks and leather accents enhance the whole.
In the kitchen, you'll find chef Constant Mentzas (formerly of the late restaurant Tasso bar à Mezze), head chef Florimond Hannoteau, pastry chef Yasmine Bouhassoun, and the rest of the fine kitchen team.
Ikanos offers an interesting selection of fish in the Greek tradition, and recently added a new fish bar. The kitchen of the establishment has a wood-fired oven, which brings back the traditional cooking on coals and gives the meats a signature smokey flavour and tenderness. We recommend the grilled fish and seafood, ideal for sharing and offered at market prices.
What also makes Ikanos special is the variety of mezzes on offer – the mezze is approached in the form of tapas, again ideal for sharing. The result is not traditional Greek, but rather inventive and original. Our favourite is definitely the scallops and foie gras, each element of which brilliantly enhances the mezze's mix of flavoured dishes. Note that the menu, although keeping its classics, will be subject to change every two months or so.
In terms of beverages, we owe the wine list to sommelier Sam Fournier. It consists of imports from the Mediterranean, and mainly from Greece. As for cocktails, Ikanos offers a selection of about six cocktails also concocted by Sam Fournier.
Their impressive space seats about 100 inside, and their terrace can accommodate around 30 people depending on the occasion. They also offer the possibility of reserving two private spaces at the back of the restaurant that can be configured for 32 to 56 guests!
We recommend this place for a romantic evening or simply to have a meal in a chic and comfortable atmosphere. Ikanos is already on our list of the best Greek restaurants in Montreal.
Written by Sophie Monkman
Photography by Patrick St-Arnaud