Imperio Grill: Excellent Portuguese grilled meats in Villeray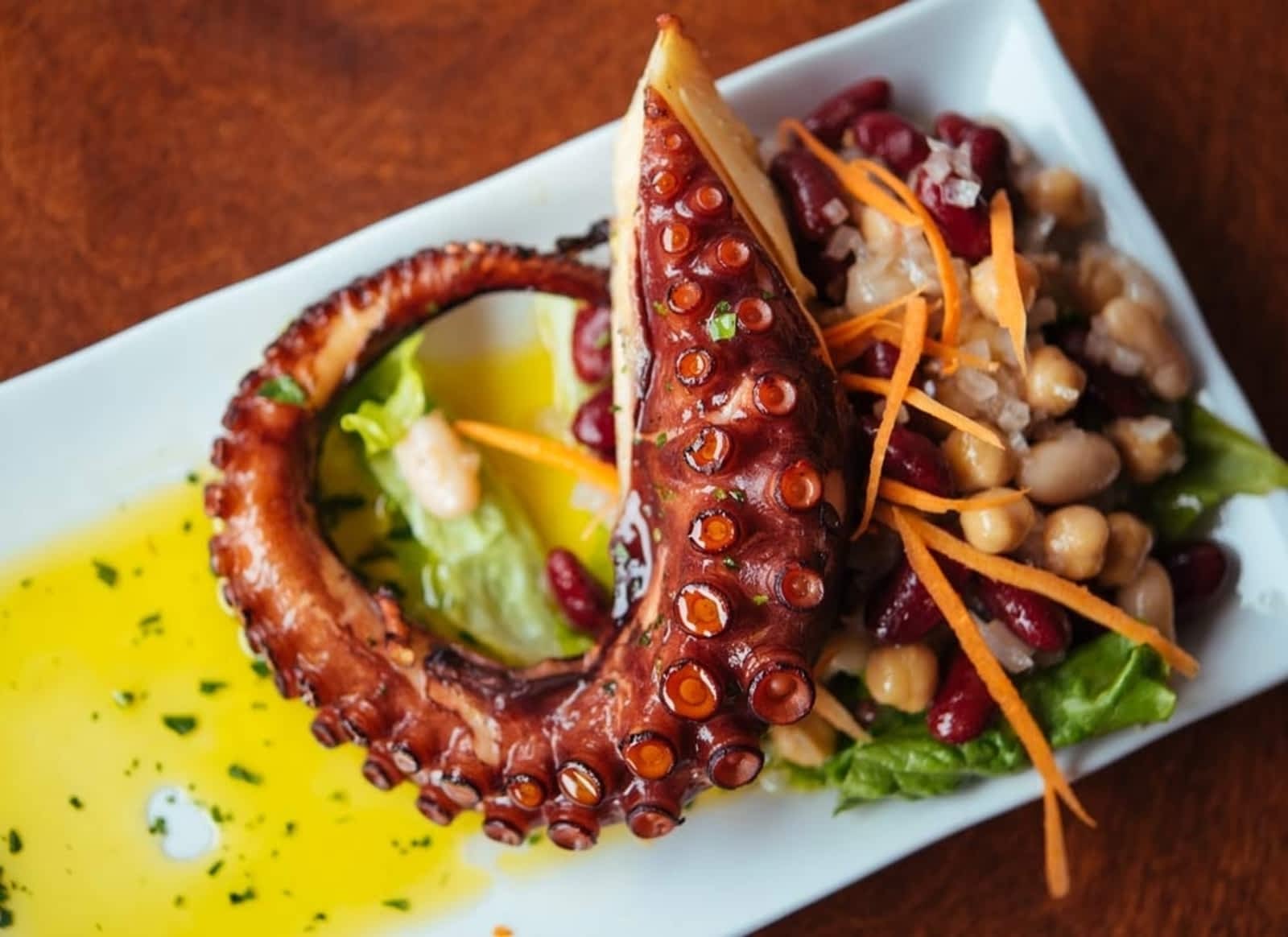 Imperio

$$
Monday: 11:30 AM – 9:00 PM
Tuesday: 11:30 AM – 9:00 PM
Wednesday: 11:30 AM – 9:00 PM
Thursday: 11:30 AM – 9:00 PM
Friday: 11:30 AM – 9:00 PM
Saturday: 11:30 AM – 9:00 PM
Sunday: Closed


Owner(s) Carla Araujo
Chef(s) Serafin Araujo
Opened 2008

Accepts mastercard, visa, cash, debit
55 Seats
Imperio Grill is a restaurant located on Jarry Street East that offers some of the best Portuguese cuisine in Montreal!
Open for almost 10 years now, Imperio Grill belongs to the Araujo family. Carla is now the owner, her father Serafin is the chef in the kitchen, while her husband Bachir Razzouk manages the room and the staff. The family feel of the restaurant is evident when you enter Imperio Grill; the atmosphere is warm and relaxed.
"Imperio is a Portuguese word that means "empire". Emperor Afonso Henriques, the father of the Portuguese, is the one who led Portugal to its independence in 1143. Our restaurant industry is named in his honour" says Bachir. The sketch of this emperor can be found on an imposing fresco that hangs in the restaurant's 55-seat dining room. Typically Portuguese, the decor of the place is somewhat imposing; it evokes the strength of character of the Portuguese cuisine that we savour here!
In the kitchen, Serafin Araujo develops and prepares dishes with authentic Portuguese flavours. "Serafin has the essence of Portuguese cuisine in him! He has been in the business for 40 years. He doesn't measure anything; all his cooking is by feel. He prepares excellent dishes, where the difference is in the details," explains Bachir. Among the specialties of the house, we find all types of grilled meat, fish, and seafood: cod, octopus, chicken and sausages. Everything here is very delicious, well seasoned, and quite spicy! Our favourites are the Portuguese chicken, served with a delicious spicy sauce, and the fish and seafood plate. Note that the place also offers a daily lunch menu at a low price.
To drink, Imperio Grill has a selection of beer and a wine list with Portuguese private imports and house wine, simple and affordable.
"What I love about Imperio Grill is what we've been offering customers for almost 10 years; the atmosphere, the comfort and good, generous food. I am proud to offer such a good service to our customers. It's really a priority for us; we want people to leave here with a smile after having eaten well!" explains Bachir.
Come by Imperio Grill to savour delicious Portuguese fare in a relaxed and friendly atmosphere!
Written by Sophie Monkman